The visions of Himeji Castle shuffling through my mind were not quite enough to warm me. I always forget how cold the Japanese spring can be, especially in the morning—especially on sunny ones.
I was making my way to Takamatsu Station. There, I'd board an aptly-named Marine Liner to take me over the Seto Inland Sea to Okayama, where I imagined few (if any) cherry blossoms would await, judging by the anemic blooms I saw once the train reached Honshu.
Himeji's is more impressive anyway, I reminded myself after making the trek to Okayama Castle, whose cherry trees were like a painting that had only just been sketched.
For the Fat Lady
If I hadn't been attempting to follow the cherry blossom front, I'd have traveled to Himeji from Osaka, rather than on my way to the hub of Kansai.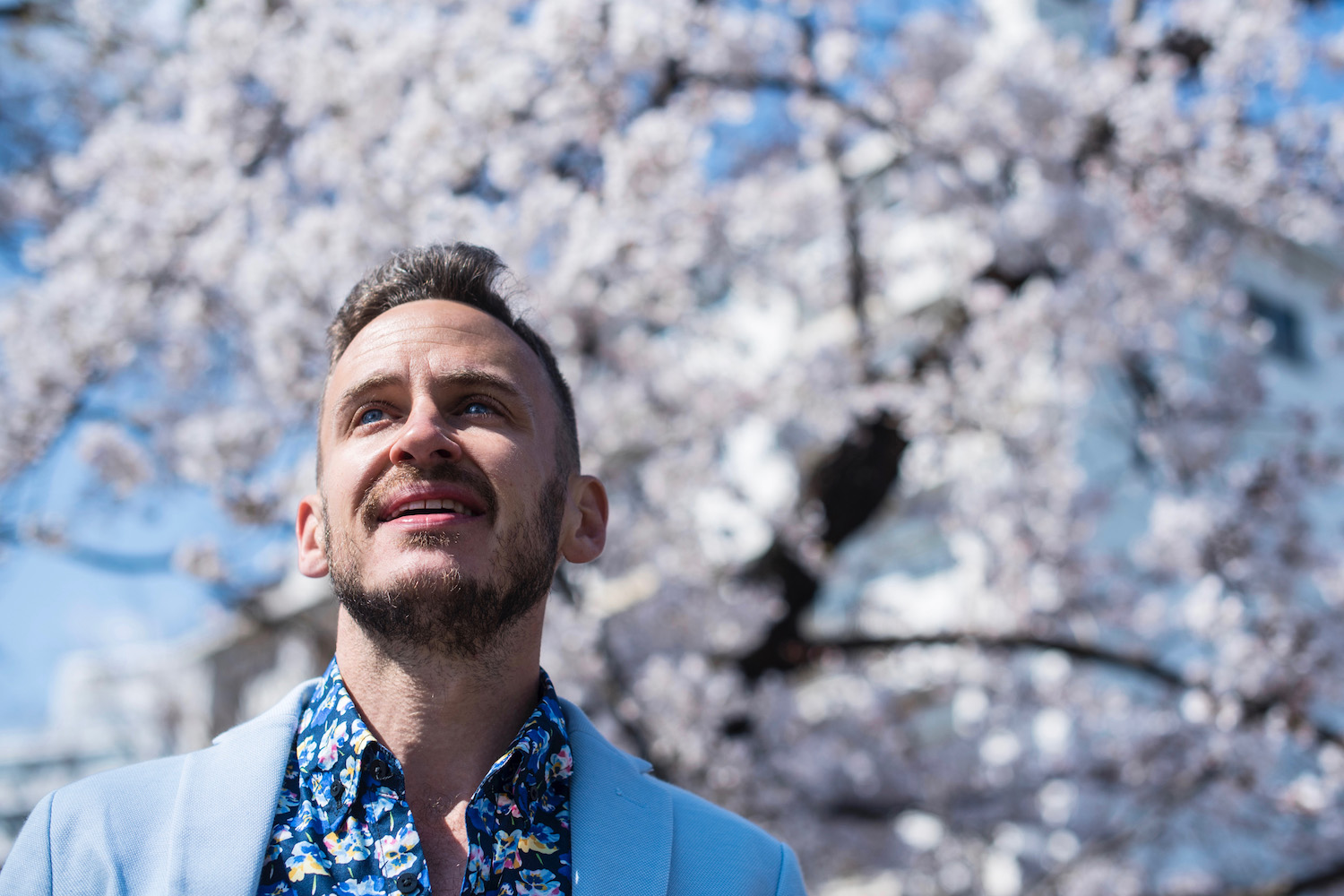 That's the thing. Up until this week's unexpected cold snap, I was to have arrived in Himeji—arrived everywhere on my itinerary, more or less—right at the peak of full bloom.
An earlier version of the forecast had even had me fearing I'd be on the waning end of mankai, as I was last year in Tokyo. As I walked northward out of Himeji Station toward the castle, however, this fear seemed patently ridiculous.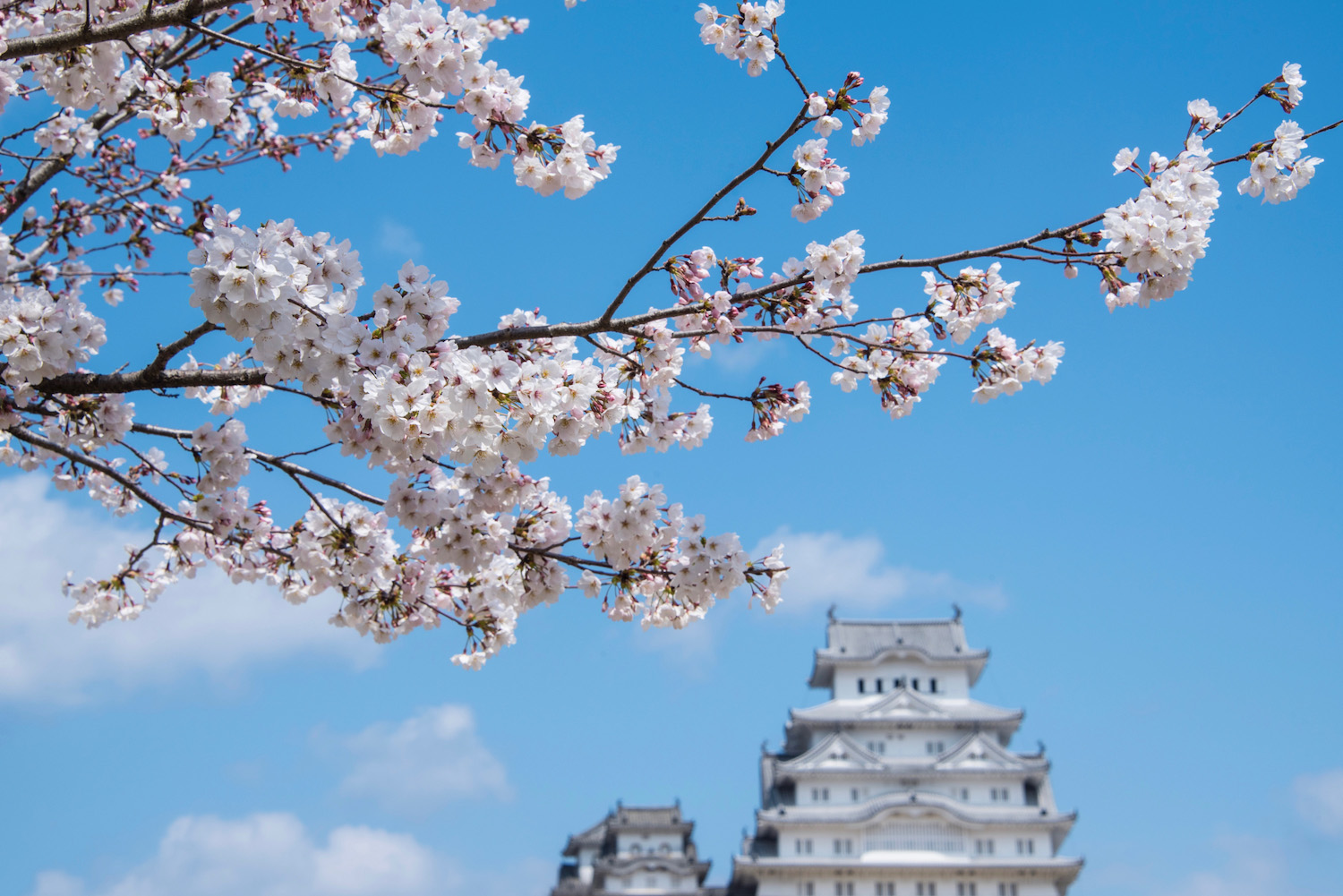 Maybe I should've traveled from Himeji from Osaka after all, I sighed, and waited for the fat lady to sing.
Practically Certain
You know that feeling when something that used to seem crazy doesn't anymore? That's the sensation that made its way through my body just outside the castle's main entrance gate.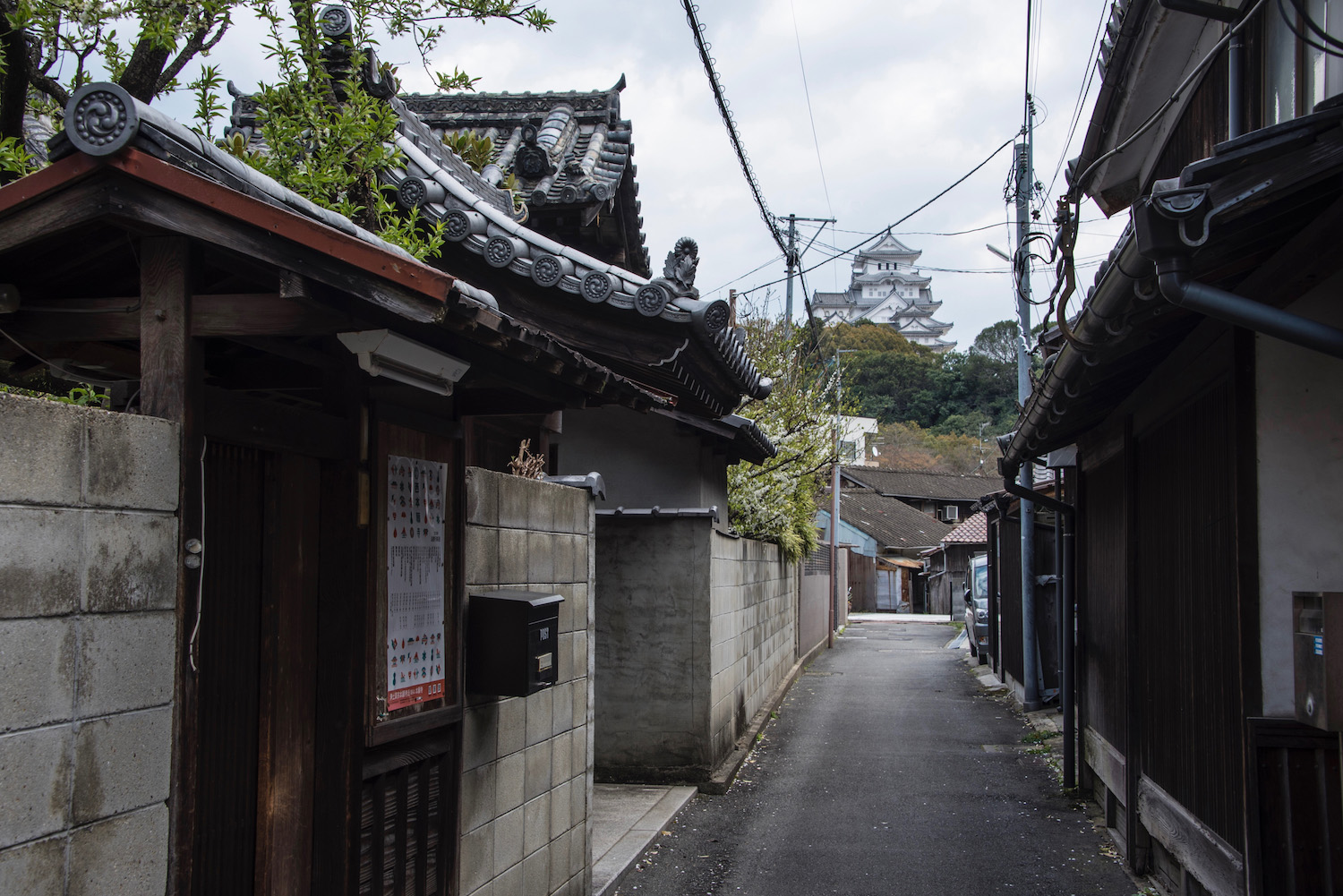 Of course, the idea in question wasn't actually all that crazy, and seemed even less so as I began to flesh it out. Apart from arriving in Korea two days later than scheduled, extending my stay in Japan by two days would add only a small amount to the overall cost of my trip—I was practically certain I'd pull the trigger.
That is, until I unexpectedly came upon the Himeji cherry blossom money shot I've been wanting for years. I was as surprised to the billowing branches basically at full bloom over the moat and the scarlet bridge as I was to see the vantage point completely deserted.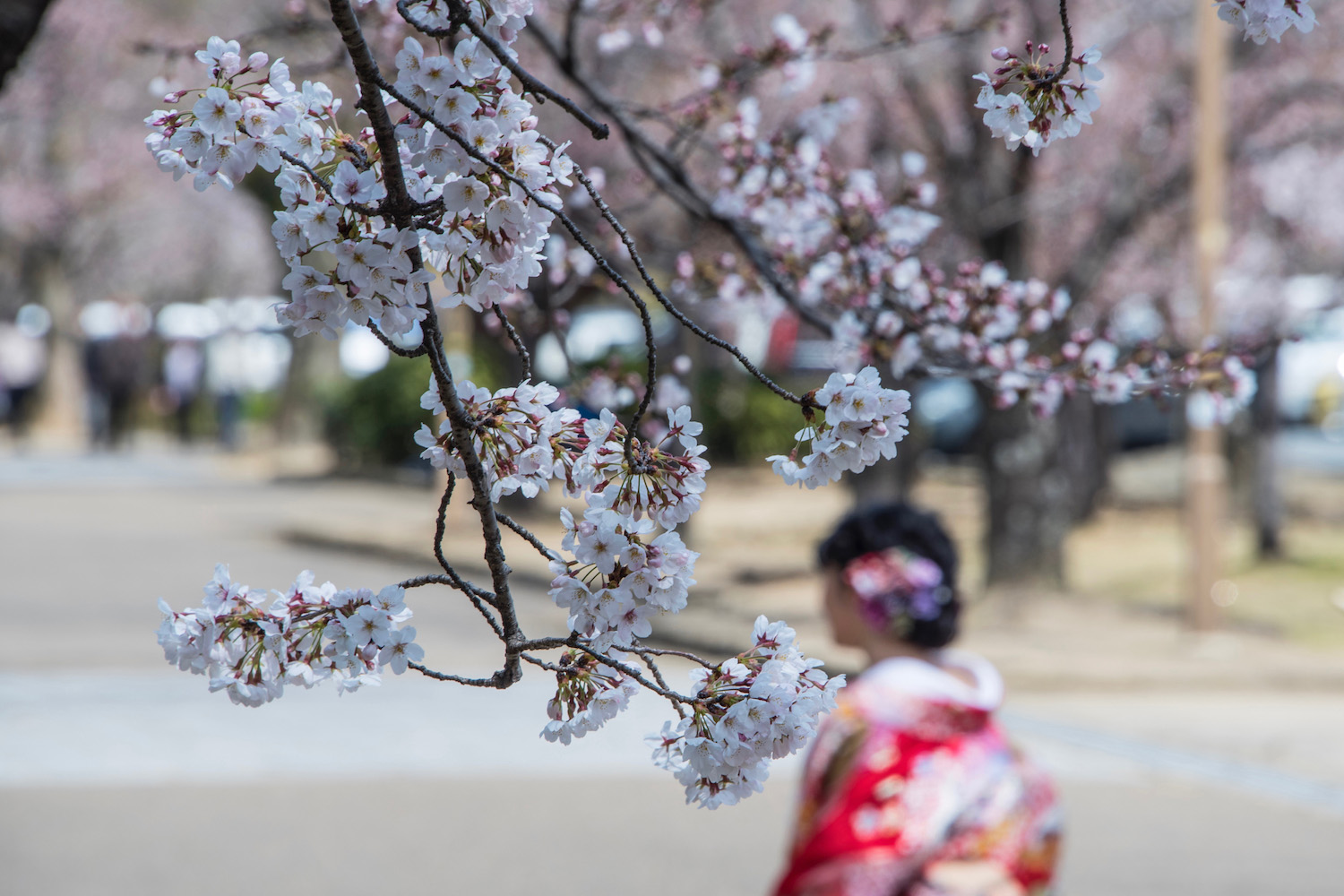 Not that I was complaining. With no one around to judge me for breaking an unwritten rule, I climbed over the railing to get a proper perspective on the row boat, which was exactly where it needed to be for me to snap the perfect picture.
Full of Blue
The cold from morning had never really lifted, but the sun was slowly being locked away. This was fine—I wanted to get back to Osaka sooner rather than later—though it did make my last spell of Japan photography near the castle less than pleasant.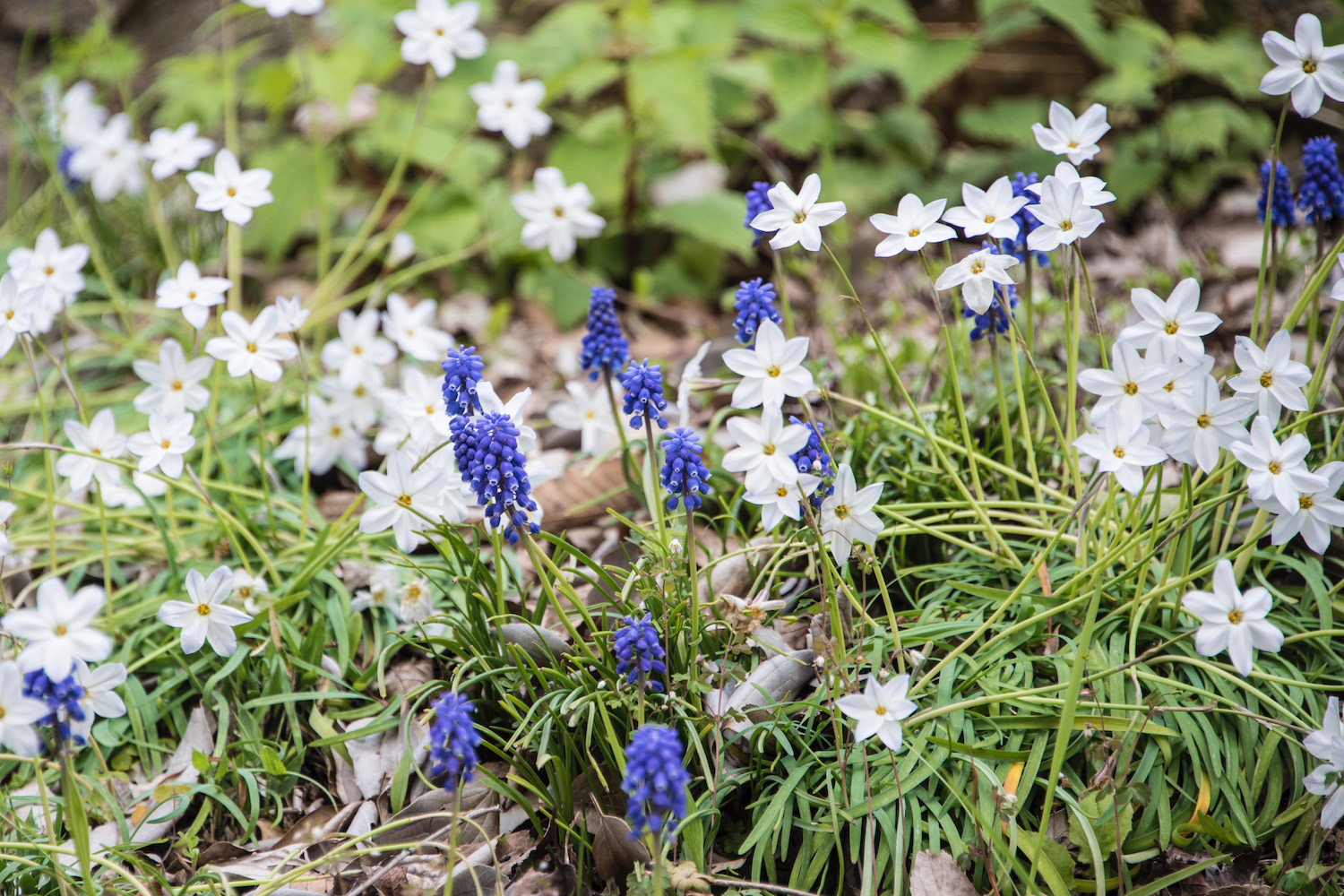 Trees full of blooms, I reminded myself, upon realizing I'd last visited Himeji from Osaka on a much sunnier day exactly two years earlier when the bloom was several days late, are preferable to skies full of blue.
After photographing some flowers along my path that definitely weren't sakura, I made a beeline for Himeji Station. I imagined the sky would be completely overcast by the time I arrived at platform level—this would preclude any far-away shots of the fortress, so I put my camera away.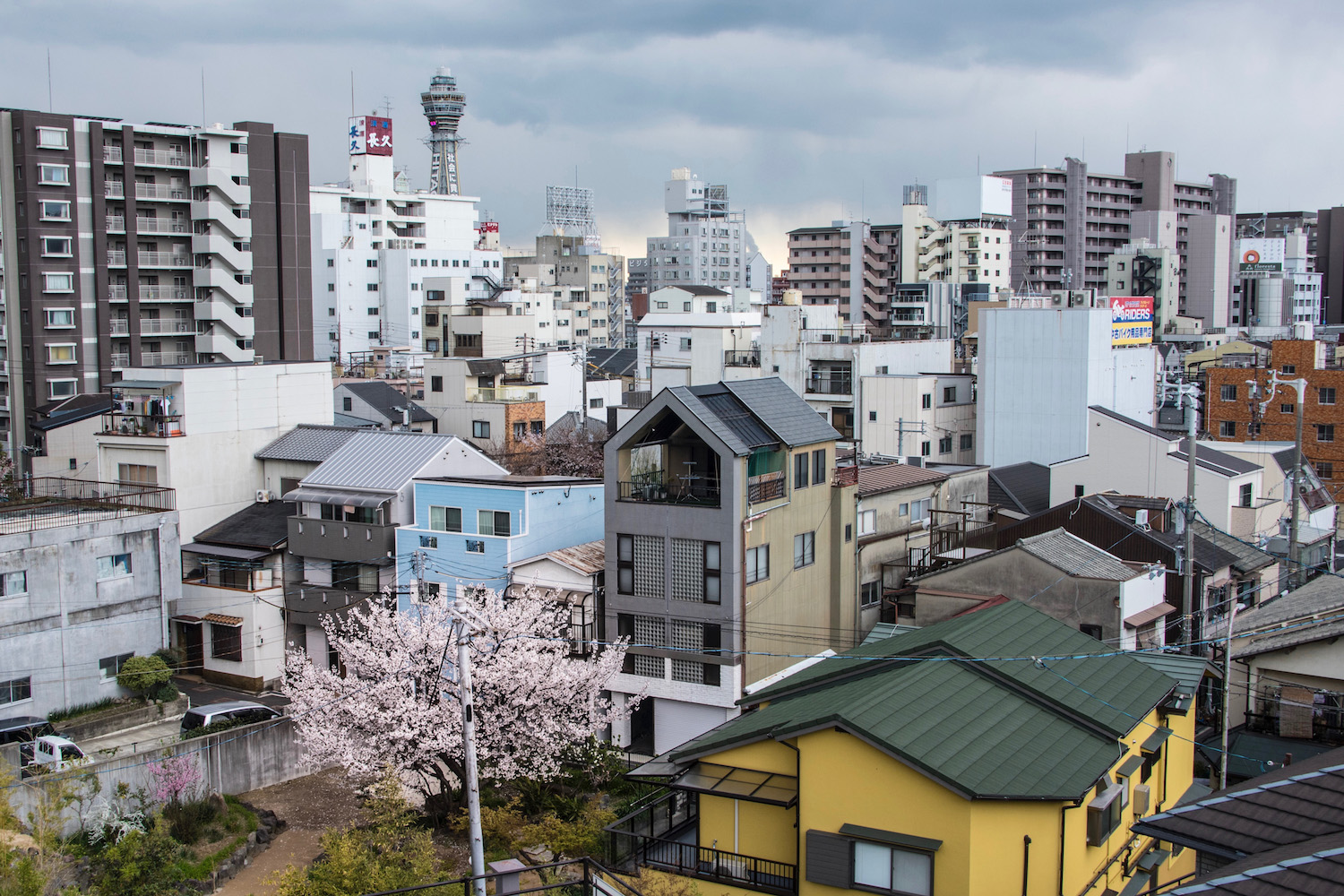 Unbelievably, it seemed even colder in Osaka—even before the rain started falling.
Every Bud Burst
After checking at my unique hotel in the temple district of Shitaderamatchi, which I'd never explored in earnest before today, I made my way in the general direction of Osaka Castle—but not to photograph it.
No. The sky was too dark, the air too frigid. About 90% of the trees were at full bloom, it's true, but this was not the time for a photo shoot, even if it was definitely the place.
Or at least it will be tomorrow morning, when it's supposed to be clear and cold like it was at the crack of dawn today, when dreams of the Himeji sakura were all I had to keep me warm.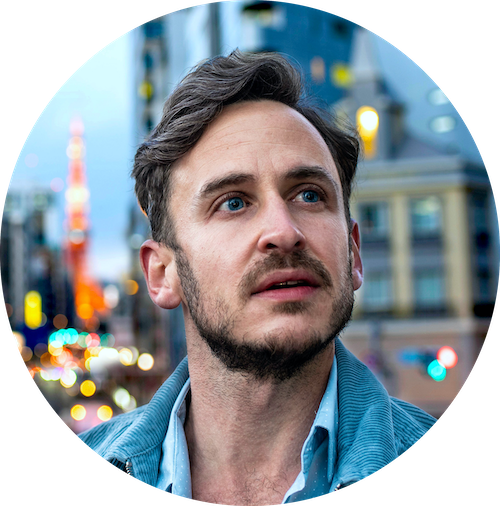 Japan Starts Here is information—and inspiration—for all your trips to Japan. My name is Robert and I'm happy you're here!