You might say I'm an expert in crafting the perfect Himeji Castle day trip, given how many times I've done it myself. As of this writing, I'm visited the most famous of Japan's medieval castles four times—I think. It might be five!
Although I do definitely believe that Himeji Castle is worth visiting, I've never felt compelled to stay the night in Himeji, where Himeji-jo really is the beginning and end of what there is to do there. (I do like to pair Himeji with another underrated destination for a two-in-one day trip, however. More on that in a second!
For now, allow me to tell the story of my own love affair with Himeji Castle. I'll then explain how you can write your own, including specific details about how to get there from almost anywhere in Japan.
How I Came to Love Himeji Castle
I took my first Himeji Castle day trip in 2017, on my way from Yamaguchi prefecture's Kintai Bridge to Osaka, where I would be staying for the night. Actually, it wasn't even a day trip—I simply stopped at the castle for a couple of hours before sunset. I was there to see the cherry blossoms, but unfortunately for me, they were historically late that year. Nonetheless, the experience impressed me enough to try again.
The second and third times were in 2019, when the sakura bloom occurred more on a typical schedule. I visited twice that year because on my initial visit, the flowers along the canal where I got my "money shot" weren't quite where they needed to be—I ended up coming back two days later to get a better snap. In 2021 (which saw the earliest bloom in 1,200 years) I returned for a fourth time; this was this fullest I've yet witnessed the sakura no ki of Himeji-jo profuse.
Tips for the Ultimate Himeji Castle Day Trip
Arrive as early as possible
2021 was my most extensive cherry blossom trip ever—timing was even more of the essence than it usually is. As a result, I literally took the 7 am Shinkansen Hikari from Kyoto (where I was living at the time), which saw me arrive at my first photo spot just after 8. This gave me an entire hour before the castle officially opened to warm my fingers/eyes up. Even if you aren't a photographer, getting an early start allows you to take your time later.
Visit during cherry blossom season (if you can)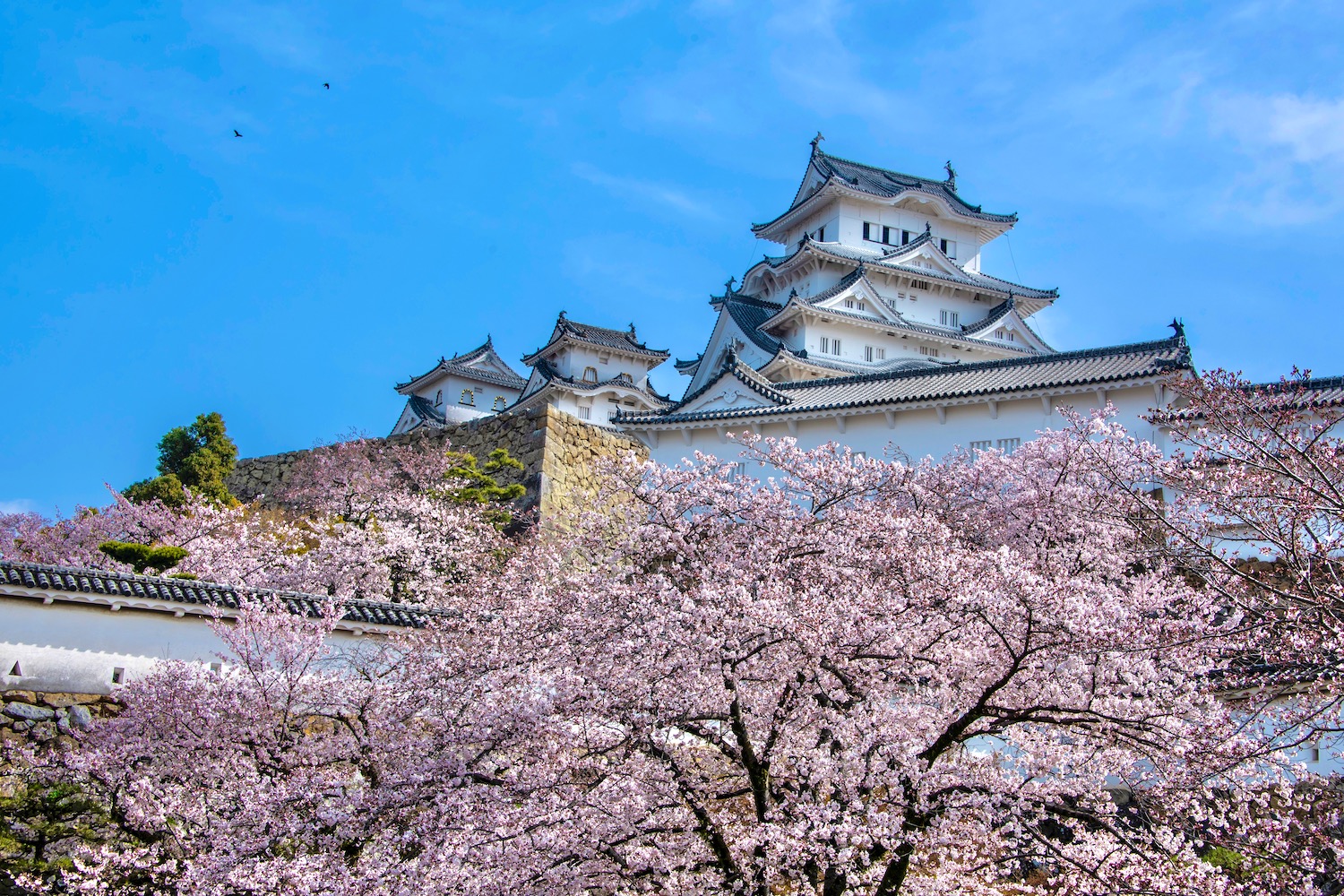 Whether I've been traveling from Osaka to Himeji or Kyoto to Himeji, it's not a coincidence that every Himeji Castle day trip I've taken has been around the first of April: The fortress is as famous for the hundreds of cherry trees planted around it as it is for its history and architecture. While you'll no doubt be impressed with the castle and its grounds any day of the year you happen to visit, coming when the trees are near mankai is breathtaking—and not just because of all the allergens in the air!
Pay the money to go inside the castle keep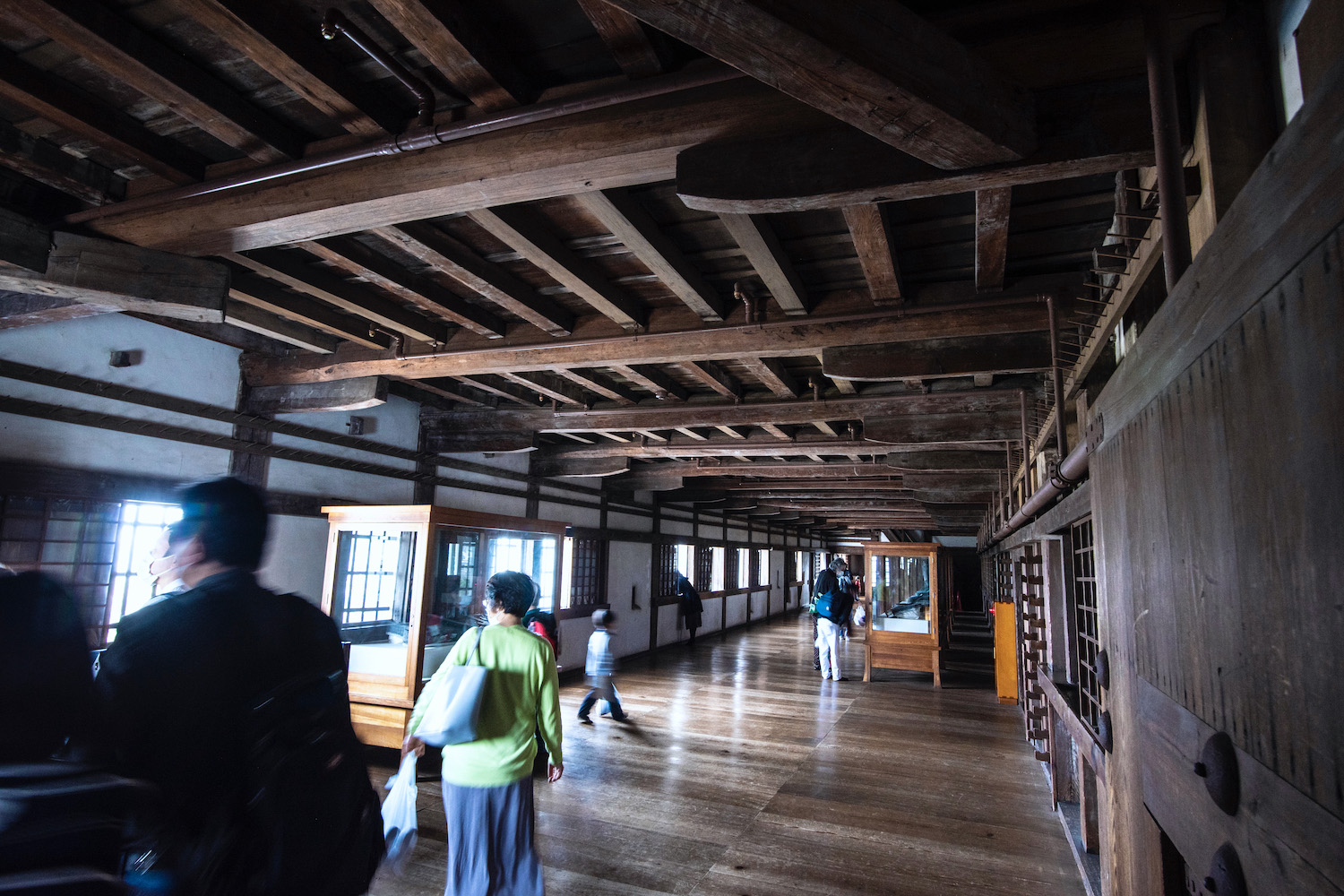 Although Himeji Castle is a marvel to admire even from the train station viewing platform, the ¥1,000 (or so) you pay to go inside is absolutely worth it. I'm actually shocked at how affordable this ticket is, given than many much smaller and less attractive attractions in Japan charge even more! In addition to exploring the castle's tenshu and the several floors leading up to it, your ticket also allows you to discover the entire courtyard, including a sprawling landscape garden.
(But explore the outside as well)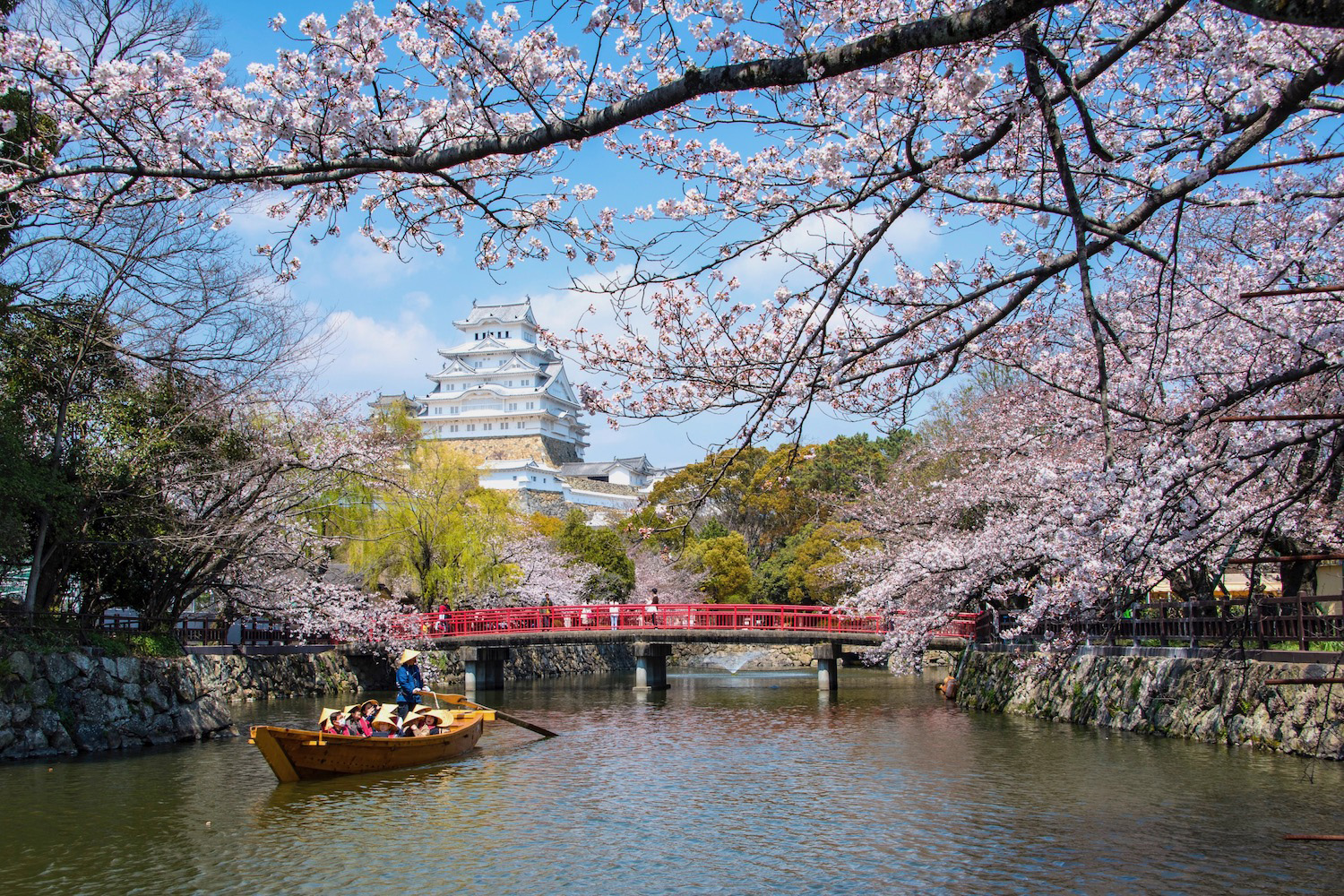 Have you ever wondered where the best place to photograph Himeji Castle is? One place I often go when I take a Himeji Castle day trip is to the southeast corner of the castle, just south of Himeji Zoo—this is where you get the famous "Red Bridge" shot. Another great view of Himeji Castle (besides the station platform I mentioned earlier) is Otokoyama Hachimangu Shrine, which offers a spectacular view of the entire castle grounds.
Stop in Kobe on the way back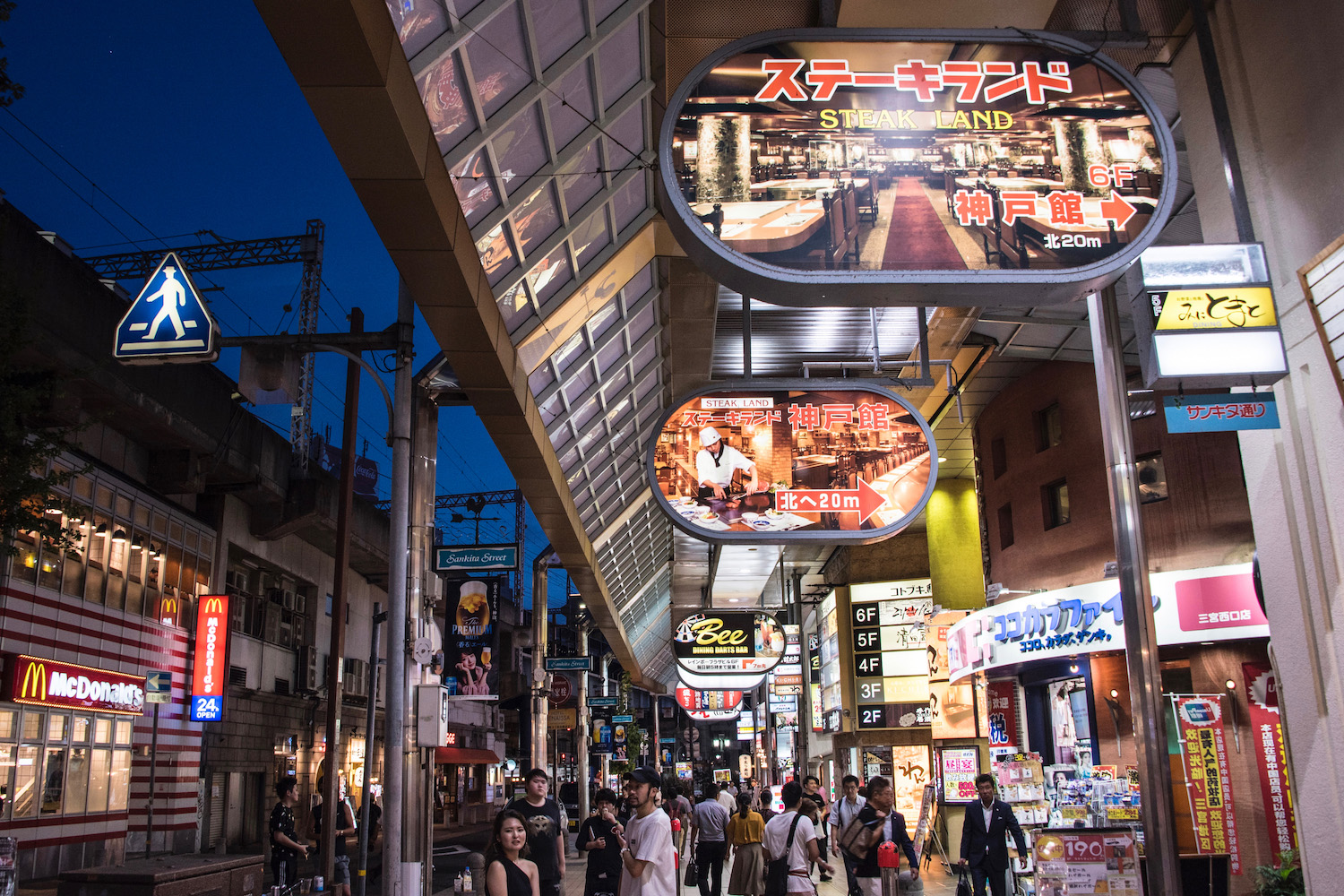 Himeji is best seen as a half-day trip, so what should you do with the rest of the day? Well, if you're headed back to Osaka or Kyoto, you could stop in Kobe. Although this underrated city is most famous for its best, there are a multitude of attractions worth seeing. Specifically, you can watch the sunset behind Kobe Port Tower before your dinner, then find a Chinese-style dessert in Nankin-machi, one of Japan's largest and most impressive Chinatowns.
Is Himeji Castle Worth Visiting?
Himeji Castle is absolutely worth visiting—there's no question about this. From its huge size, to its gorgeous white color, to the magnificent view from its beautifully renovated tenshu, Himeji Castle is arguably the best of Japan's 12 original castles, and without a doubt its best maintained. This says nothing of the spacious castle grounds, which include a huge landscape garden that's included with admission, depending on which ticket you purchase.
For many travelers, the concern regarding a Himeji Castle day trip is the trip there and back. The good news, assuming you order a Japan Rail Pass (and you absolutely should) is that the trip is covered by the pass. The better news? Assuming you're coming from the Kansai region, direct Hikari Shinkansen trains take just 45-60 minutes, depending on whether you originate in Kyoto or (Shin-)Osaka.
Other FAQ About Visiting Himeji Castle
How long do you need at Himeji Castle?
If you want to fully explore the inside and outside of Himeji Castle, I recommend spending between 3-6 hours on the castle ground. This doesn't include the time traveling to and from the castle, which will be around two hours, assuming you ride the Shinkansen both ways. I generally prefer to visit the castle in the morning; if you leave Kyoto around 7 (which will see you arriving to the castle grounds before 8:30), you can plan to return on any train that leaves after noon.
How do you get to Himeji Castle?
You can reach Himeji Station via most services of the Shinkansen Hikari from Kyoto and Shin-Osaka, and all services of the Shinkansen Sakura from Shin-Osaka. While certain super-fast Nozomi and Mizuho trains stop in Himeji, these are not covered by the JR Pass. You can also ride non-Shinkansen trains along the Tokaido and Sanyo JR Lines. From Himeji Station, it's a 10-minute walk due north to Himeji Castle.
Can you go inside Himeji Castle?
You can go inside Himeji Castle, so long as you purchase a ticket. The inside of the castle is huge, and comprises several floors besides the tenshu or keep at the top. In addition to purpose-built museum exhibits throughout the castle interior, the original design has been fully restored, which is an education experience in itself. I recommend taking your time as you ascend the steep staircases, and savoring the view from the top (which is admittedly somewhat obstructed by window bars) as much as you can.
The Bottom Line
Is Himeji Castle worth visiting? I hope this post has convinced you of a few things, including that the answer to this question is "yes." While I believe Himeji-jo is most beautiful during sakura season, it's worth visiting 365 days per year—don't decline to go because it's August instead of April. Likewise, while I've never personally seen the utility in staying overnight in Himeji (although I do often pair a morning excursion there with an evening in Kobe), you should absolutely book a room and do it anyway if that's what you feel compelled to do.