Thursday was the first truly relaxed day of my trip, and not just because the only major item on my agenda was visiting Yutoku Inari Shrine.
The previous evening, I'd replied to the message my quasi-ex sent, having included a dozen pictures of my Kyushu trip thus far with neither captions nor an explanation. "I'm going to say more when I know what to say," I told my trusted confidante and perpetual travel pal Dora, who's been through more than her fair share of romantic ambiguity, and who affirmed my decision for better or for worse.
I felt relaxed as I boarded the Yutoku Inari-bound bus near Kashima Station, reading about the history of the site (it was built in 1688 to protect Edo's interests in Kyushu, with Nagasaki being, at the time, the only place in Japan where foreigners permitted and thus a point of concern) as the towering torii that marked its entrance drew nearer. And I felt free, because I was reading about Japan—I was in Japan—instead of watching self-help videos on YouTube.
Rainbows and Butterflies
There were rainbows in my head and no butterflies in my stomach any longer (thank god), but the scene at the shrine's entrance was certainly not as sunny as the sky just overhead. A massive bus filled with mainland Chinese tourists had just unloaded; they rushed in unison toward the main staircase of the main building in a way that makes rush hour in the Shanghai Metro seem like a slow walk on the beach.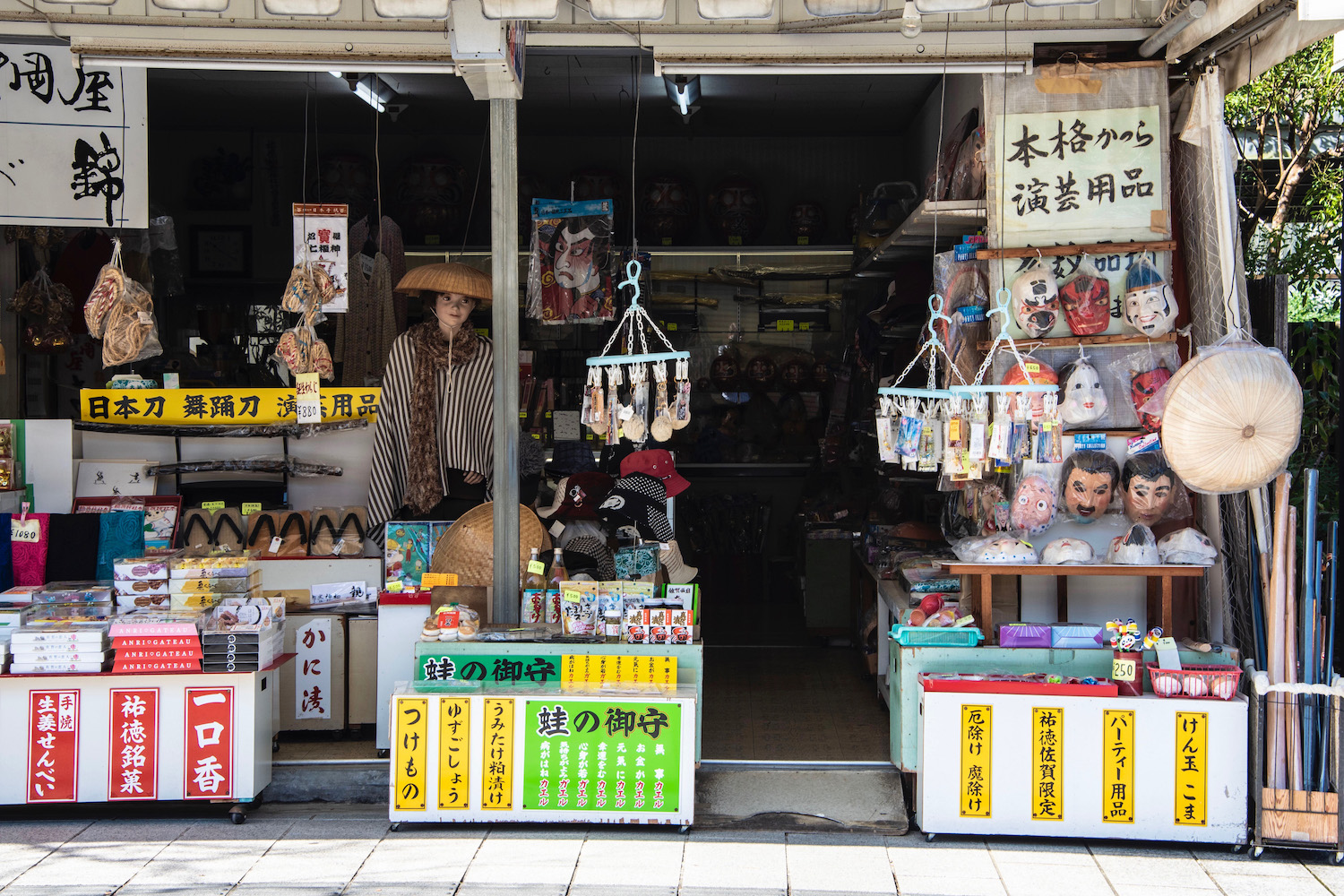 The light was indeed excellent, however, and I wanted to get at least one selfie, preferably in a place where dozens of bumbling simpletons weren't going to knock my tripod over. I crossed the small river in front of the shrine and climbed the steep staircase of a nearby park—this proved to be the perfect vantage point, especially as the sun came up over the top of the evergreens on the hillside and showered down on my face.
Which is to say that by the time I crossed back over to Yutoku Inari Shrine, whose gate-shaded trail is both more treacherous and less extensive than the one of Fushimi Inari Taisha in Kyoto, I felt less creative pressure than I had when I attempted to ascend it an hour before. I also noticed that the farther up I went the fewer bus tourists there were, which wasn't so much expected as it was re-affirming: I'd made the right decision to wait and gather myself.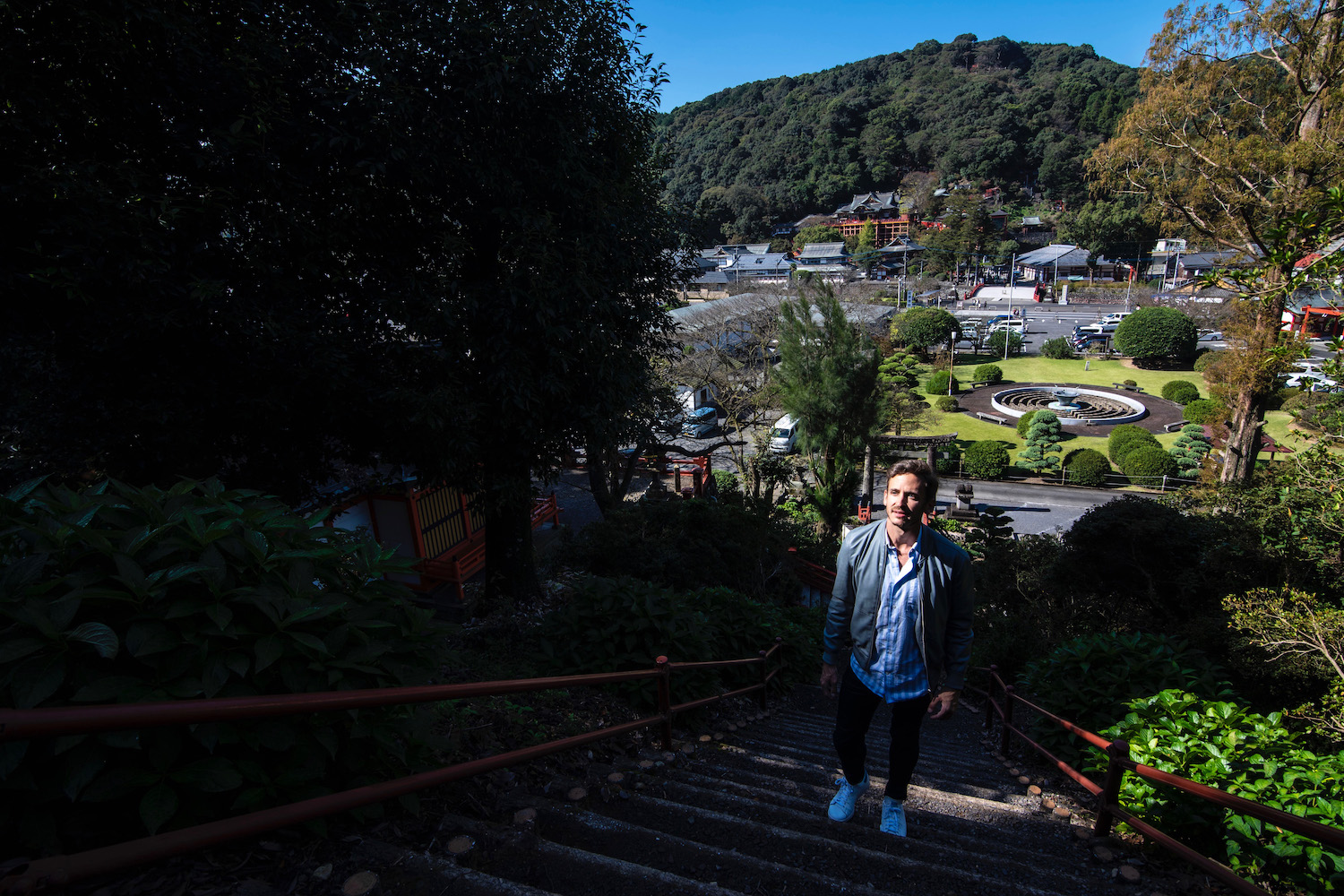 When I reached the summit, where a panorama of Kashima and the sparkling sea awaited, another sort of affirmation was on my mind. But rather than indulge my anxiety as I'd become wont to do in the preceding weeks and months, I focused: On the sound of the glass chimes that encased the walkway leading to the shrine's highest enclosure; on my breath and how it derived and returned from the cool wind blowing my way.
Hot Commodity
At the top I saw a half-eaten, completely rotten pomegranate husk, which hearkened back to one I'd seen on the path beneath me while exploring Fukuoka's Gion district on Monday morning. I once again declined to fixate too much on what the symbolism of this could be, apart that it was the second time I'd seen it (if I see it a third time, I might have to look deeper).
While I'd raced to the top of Yutoku Inari Shrine, I took my time a bit more going down, admiring not only the various pieces of fox paraphernalia housed inside the vermillion shelters along the path, but the dramatic discrepancy between the gates themselves. Some were smooth and newly-painted, while others were covered in splinters and as grey as ancient volcanic ash.
I thought more about how this particular Inari Shrine compared to Kyoto's (it didn't, except in the most superficial ways), and about my experience at the so-called Fox Village in February, which had left me more horrified than hopeful about the state in which the animals lived. If I'm honest, I wasn't sure why this particular site had become such a hot commodity for tourists in Kyushu, apart perhaps from its proximity to Nagasaki.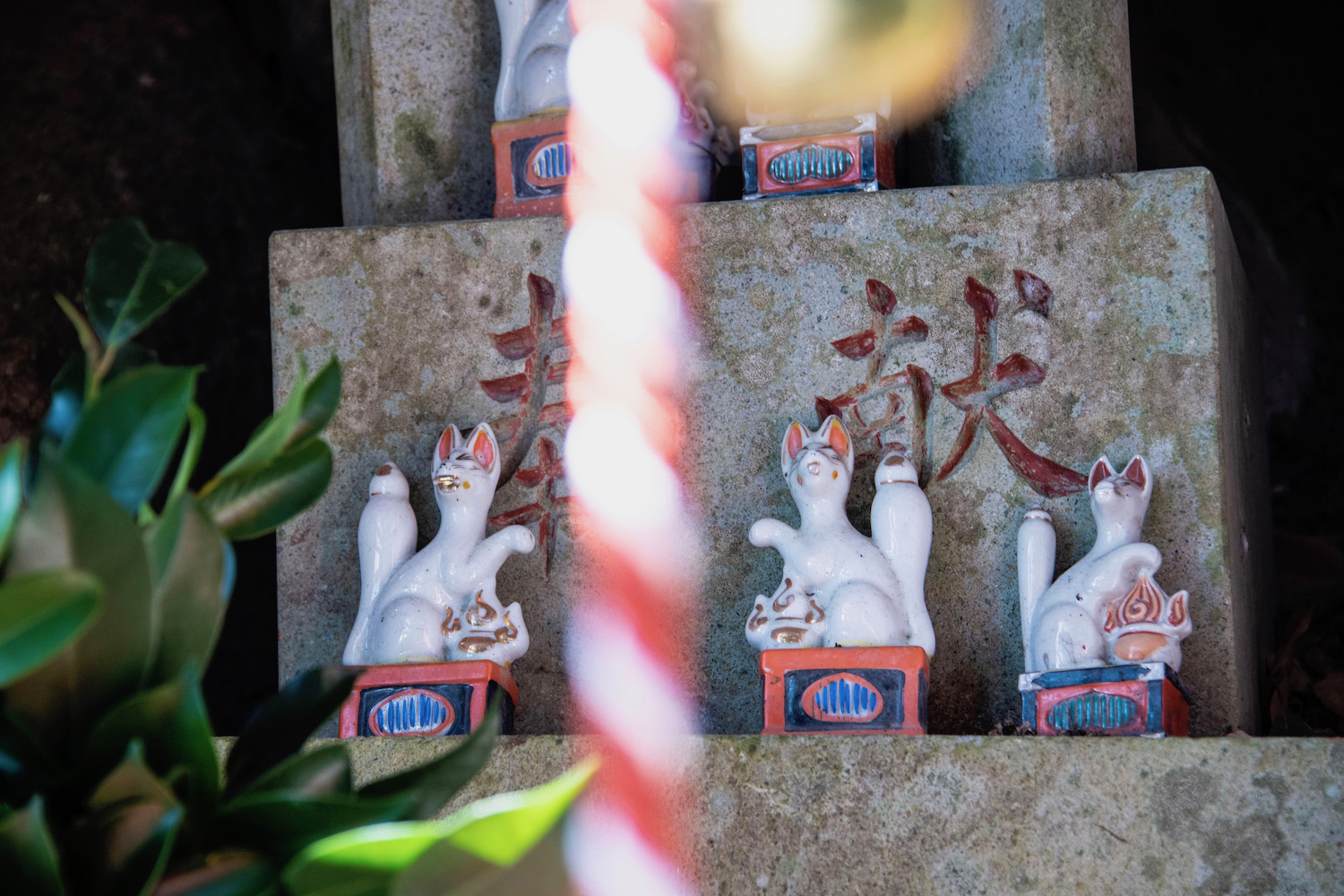 None of the nearby restaurants had very high ratings, though I was partial to the English name ("Stamina Beef Bowl") of one of the dishes I saw advertised, so I decided to have a seat—and, for the first time on this particular trip, a bit of Nihon-shu.
Soap or Perfume or Cigarettes
"You from which country?" the handsome but unkempt man who seated me in the empty dining room asked me in broken English, after first having done so in Japanese. In fact, he was the first person who'd spoken a single word to my during my excursion to Yutoku Inari Shrine.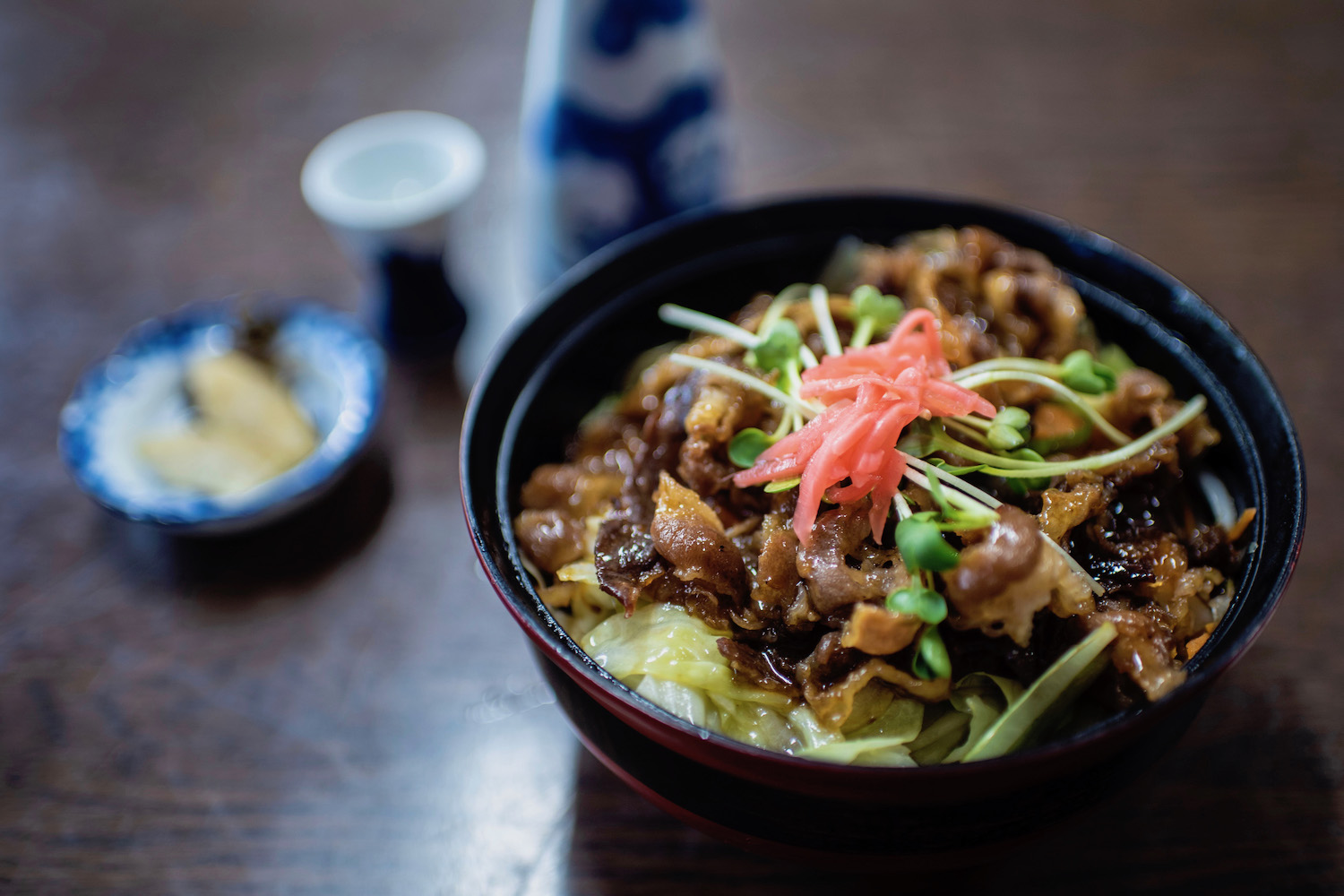 I told him I was American, and his immediately and enthusiastic affirmation shocked me. We are three years into the Trump presidency, and there are humans on the planet who don't yet despise us?
The beef bowl was unremarkable, like one you'd get at Sukiya or Yoshinoya but with a bit more sauce and significantly more vegetables. The sake, too, was average, although it was cheap enough that I didn't regret having ordered it.
As I exited the restaurant with as little fanfare as I'd entered, I was approached by an older Japanese woman whose beauty was disarming, and maybe even distracting: She looked like an aged version of a woman in an old-time ad for soap or perfume or cigarettes, a mane of perfectly coiffed hair dyed a maroon that was ever so slightly more purple than red atop a perfectly symmetrical face and a perfectly coordinated outfit.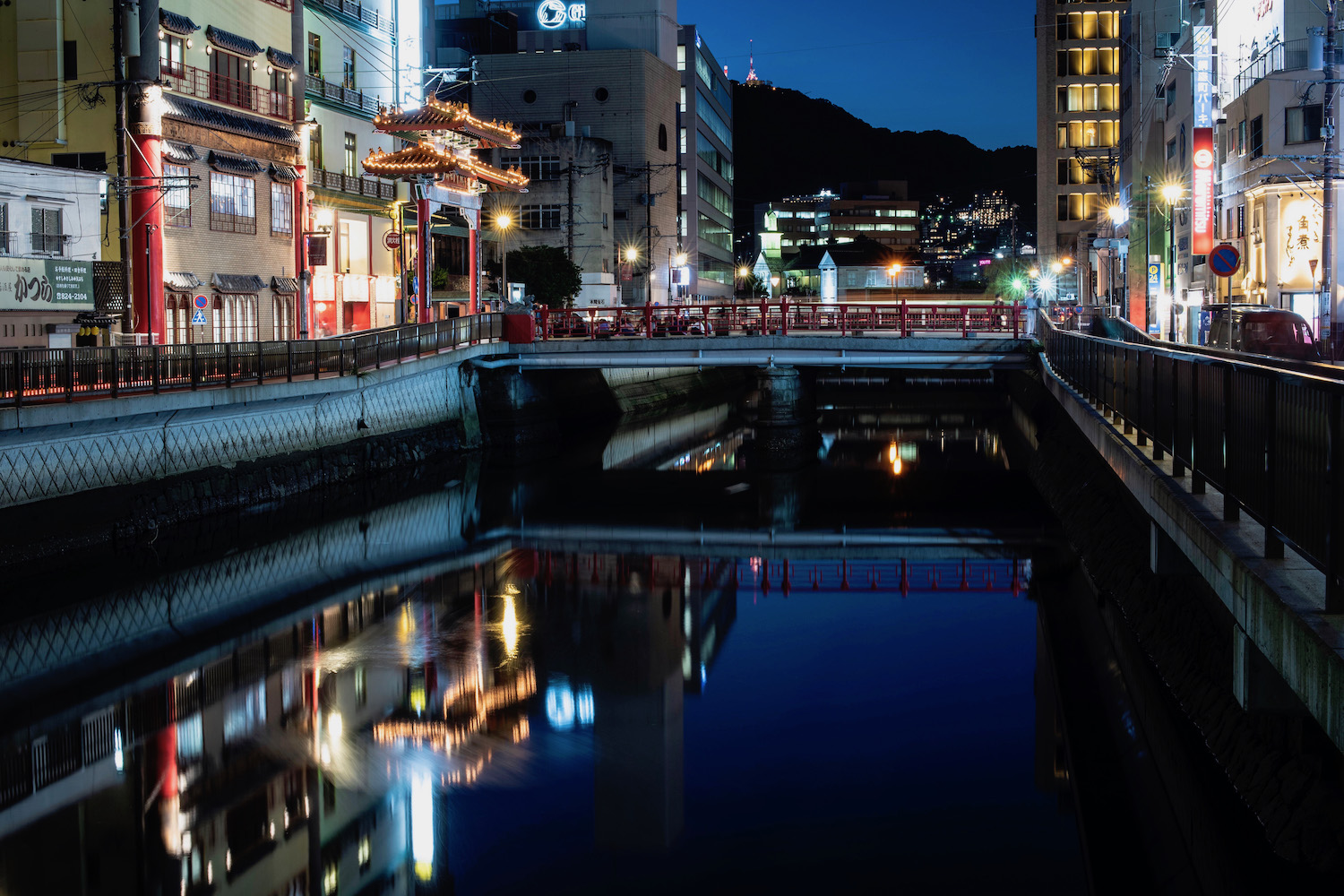 She made sure to look me directly in my eyes and told me, in Japanese, that I was handsome, which really meant something coming from someone as attractive as her. Affirmation, it seemed, was the gift of my trip to Yutoku Inari Shrine.
1, 2, 3, 4, 5, 6, 9 & 10
Armed with a newfound boldness (and with a full 24 hours having passed since I received his first message), I sent my first textual reply, speaking directly and maturely and seeking profound clarity as I traipsed past Dejima on the way back to Hotel Forza. I was tentatively planning to go out and explore Nagasaki's Chinatown after night fell, but I needed a moment to regroup after my relaxed (but not relaxing morning)—I needed to see how, if at all, he would retort.
I won't go into the gory details of our exchange, which started terse but ended carefree, and which is paused (at least temporarily) as of the time I walked under the gate and into Shinchi Chuka Machi. As night fell and I set my camera atop my tripod, I switched out the more emo music that has defined my trip thus far for Feist's "1,2,3,4," which seemed particularly jubilant on this particular evening.
Yutoku Inari Shrine itself hadn't rocked my world, though my trip there served its purpose. My message to my once-and-maybe-future maybe-boyfriend hadn't gotten us back together, but it had resulted in the very best possible outcome, one I certainly didn't think was possible at this late stage.
Chinatown was lighting up and I felt free, hopping about like a girl in a glittery jumpsuit at the dawn of the digital age. One, two, three, four, five, six, nine and 10—we just might get back the love that we had then.
Other FAQ About Visiting Yutoku Inari Shrine
How do you get to Yutoku Inari Shrine?
Yutoku Inari Shrine is accessible by combination of train and bus from Nagasaki, although this takes a couple of hours. The fastest way to visit Yutoku Inari is to rent a car and drive there, whether from Nagasaki or from somewhere in surrounding Saga prefecture.
What are some popular day trips from Nagasaki?
Yutoku Inari Shrine is probably the most traditional day trip from Nagasaki, although it's not the only game in town. Many traveler like the Dutch kitsch of Huis Ten Bosch amusement park, while more rustic individuals may prefecture hiking at Mt. Unzen just south of the city center.
What are some shrines in Japan besides Fushimi Inari?
If you want to see the vermilion gates of Fushimi Inari Shrine without the crowds of Kyoto, you could take a day trip from Nagasaki to Yutoku Inari Shrine, in Japan's Saga prefecture. Another option is to visit Yamaguchi prefecture's seaside Motonosumi Inari Shrine.