The question of the best area to stay in Tokyo is a complicated one to answer. This is first and foremost because Tokyo, more than anything, is a city of neighborhoods. There isn't really one "center," or any particular part of the city that's more essential than at least half a dozen others.
There's also the fact that Tokyo accommodation is not created equal. If you're set on a particular sort of hotel (or ryokan guest house or Airbnb apartment), you might be necessarily limited to the parts of town you can stay. This is even more true if you have a specific brand or property in mind.
To ease your decision, I'll not only go through some of my favorite Tokyo neighborhoods, but also mention some individual hotels as well. I can't make any decisions for you (well, unless you hire me), but reading this post will make the dilemma of choosing places to stay in Tokyo much easier.
Why Where You Stay in Tokyo is So Important
Although there isn't only one center of the city, your Tokyo location is still essential. Whether because of how you plan to organize your trip, or the day trips from Tokyo you plan to use to spice up your itinerary, being in an area that is both enjoyable and convenient is that key to having an amazing time in Tokyo. As I referenced in the introduction, for example, I like being near Tokyo Station—specifically, near Kanda Station, which is both convenient and has a personality its own.
Of course, the pickier you are about the actual property (or sort of property) you stay at, the less freedom you will have when it comes to location. Many of the top hotels in Tokyo (and hotels of top brands) are clustered in just a few parts of the city. Although these are generally convenient, with a few notable exceptions, not every travelers is going to enjoy the somewhat sterile ambiance of Marunouchi, which is where you'll find two of the five-star hotels I'm about to mention.
The Five Best Areas to Stay in Tokyo
Aoyama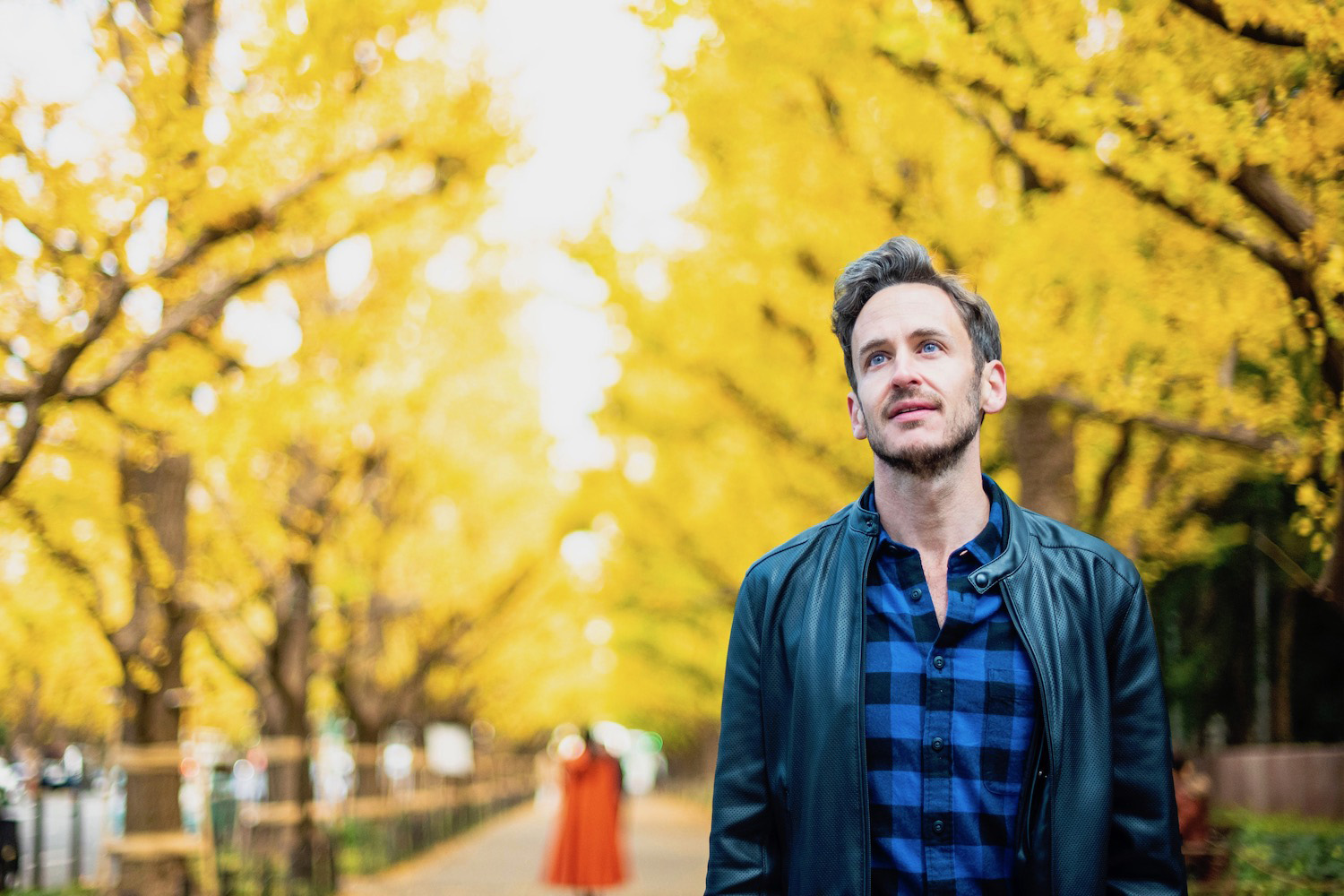 I haven't often seen Aoyama listed on the best neighborhoods in Tokyo, at least not for travelers. However, whether we're talking about location (Aoyama sits roughly halfway between the more popular districts of Akasaka and Shibuya) or ambiance (the central attraction of this quiet neighborhood is a cemetery of the same), Aoyama makes a pleasant home, whether you're staying in Tokyo short-term or long-term. It's also home to what is arguably the best autumn color spot in Tokyo!
Asakusa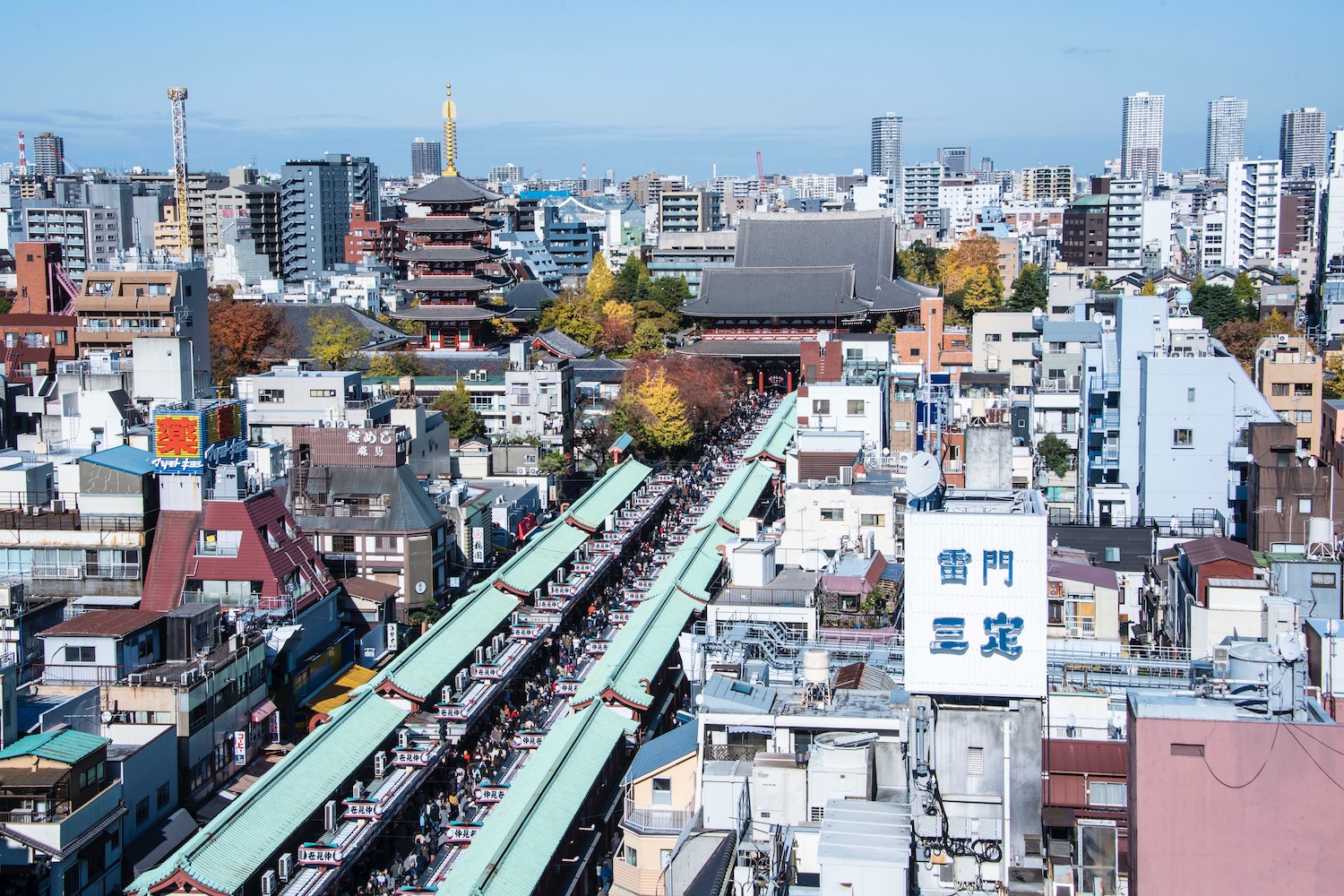 If you're looking to explore historical parts of Tokyo, Asakusa is arguably the best location to stay in Tokyo. In addition to being where you find ancient Senso-ji temple (not to mention, being just a stone's throw from old Yanaka), Asakusa is also convenient. It's accessible from Narita Airport via the Keisei Skyliner in around 45 minutes and to Haneda via the Asakusa Line in about the same; it's also directly connected to Nikko via the Tobu-Nikko Line.
Bunkyo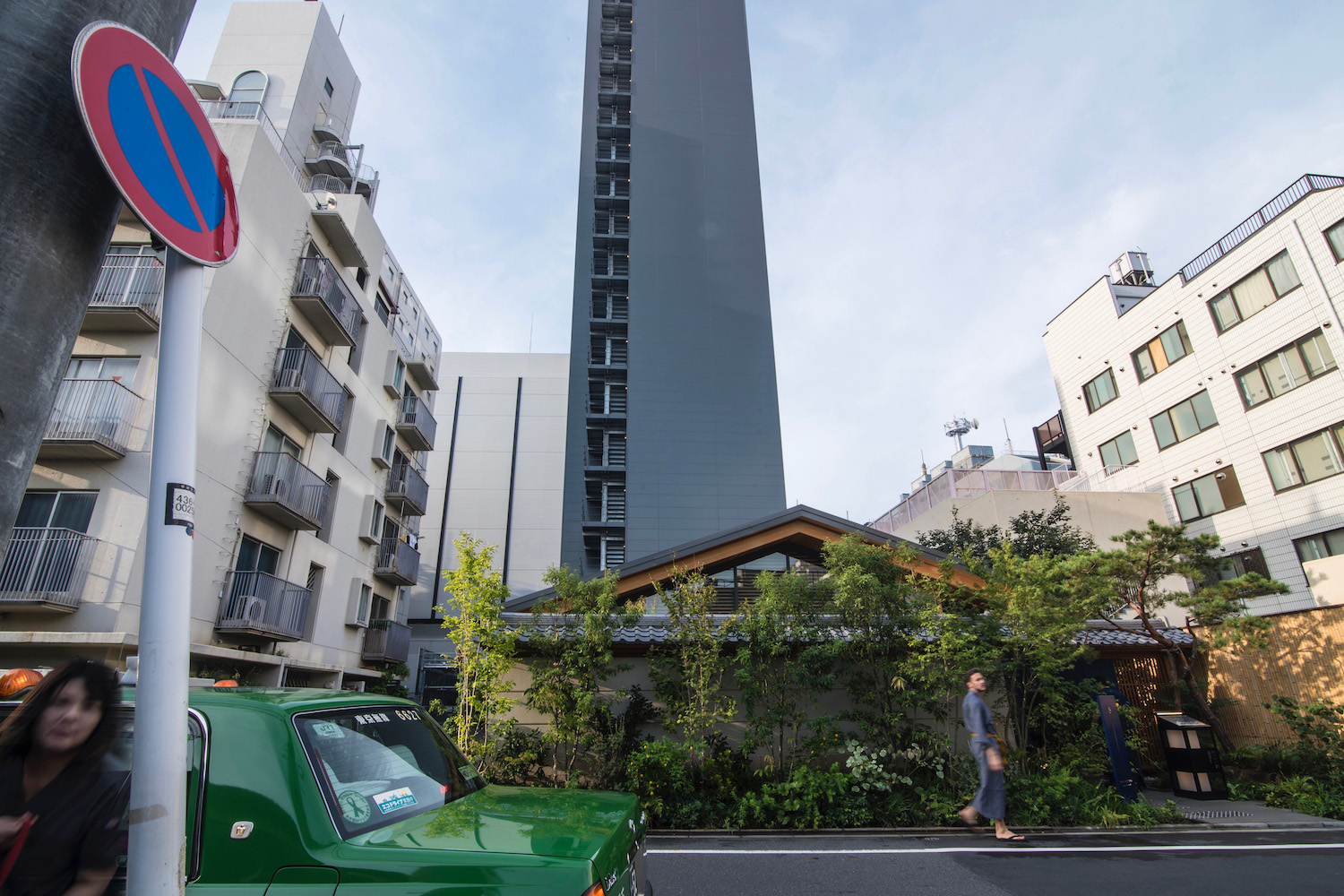 Few people list Bunkyo as the best area to stay in Tokyo, but I'm a big fan of this neighborhood. Although it's only a few stops north of Tokyo Station, it manages to be quiet; it's home both to raucous attractions like Tokyo Dome City and to tranquil Koishikawa Koraku-en garden. Morever, Bunkyo is an affordable and largely residential district, which allows you to have an authentic Tokyo experience, without going broke no less!
Minato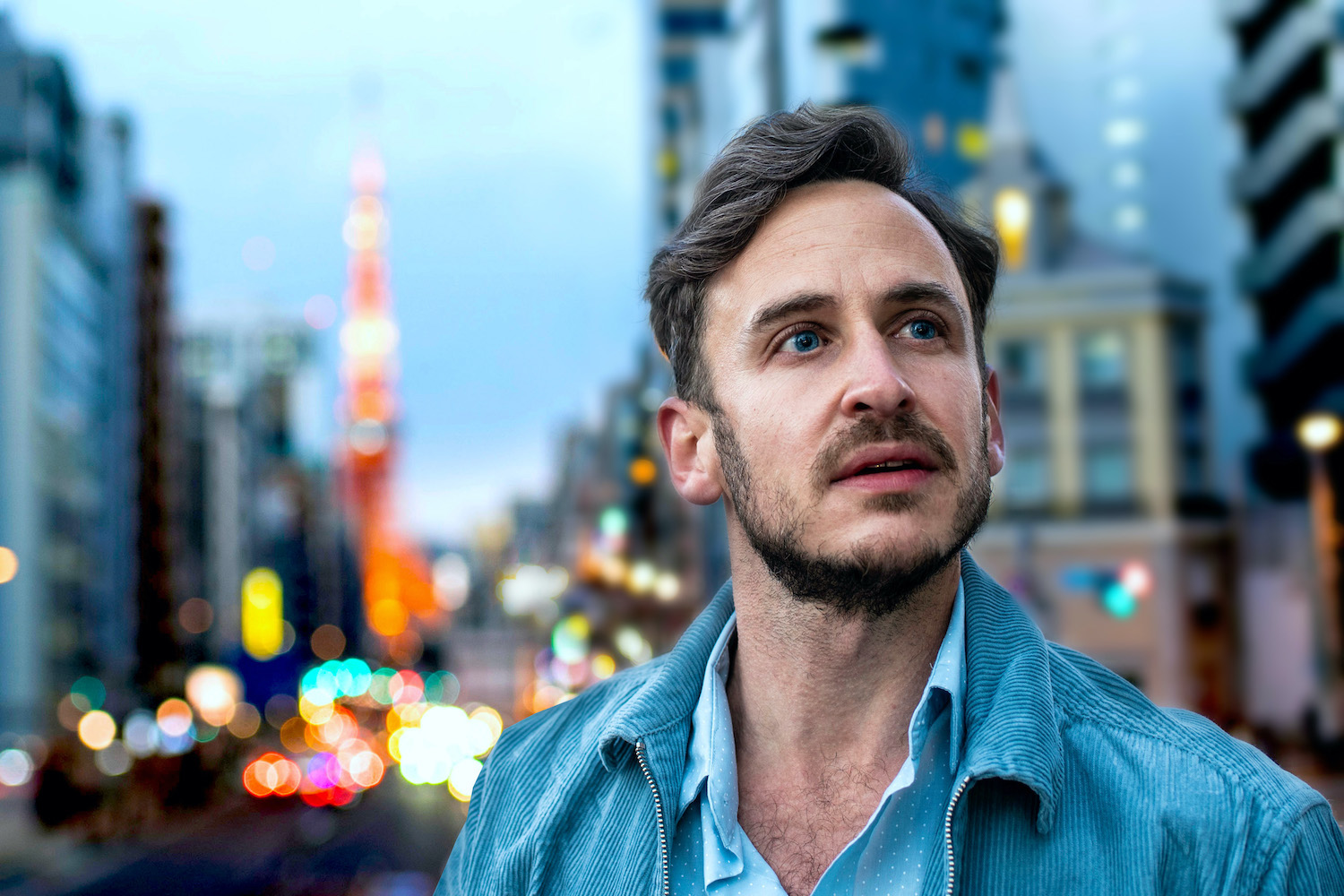 If there's one contender for the single best district to stay in Tokyo, it's Minato. With this being said, Minato (which means "harbor" in Japanese) is a very broad designation, and includes parts of the city from upmarket Ginza, to tasty Tsukiji, to industrial Nihombashi, to the areas at the base of Tokyo Tower. I also like to think of the area immediately around Tokyo Station as being in Minato, although they are technically in Chiyoda.
Shibuya and Shinjuku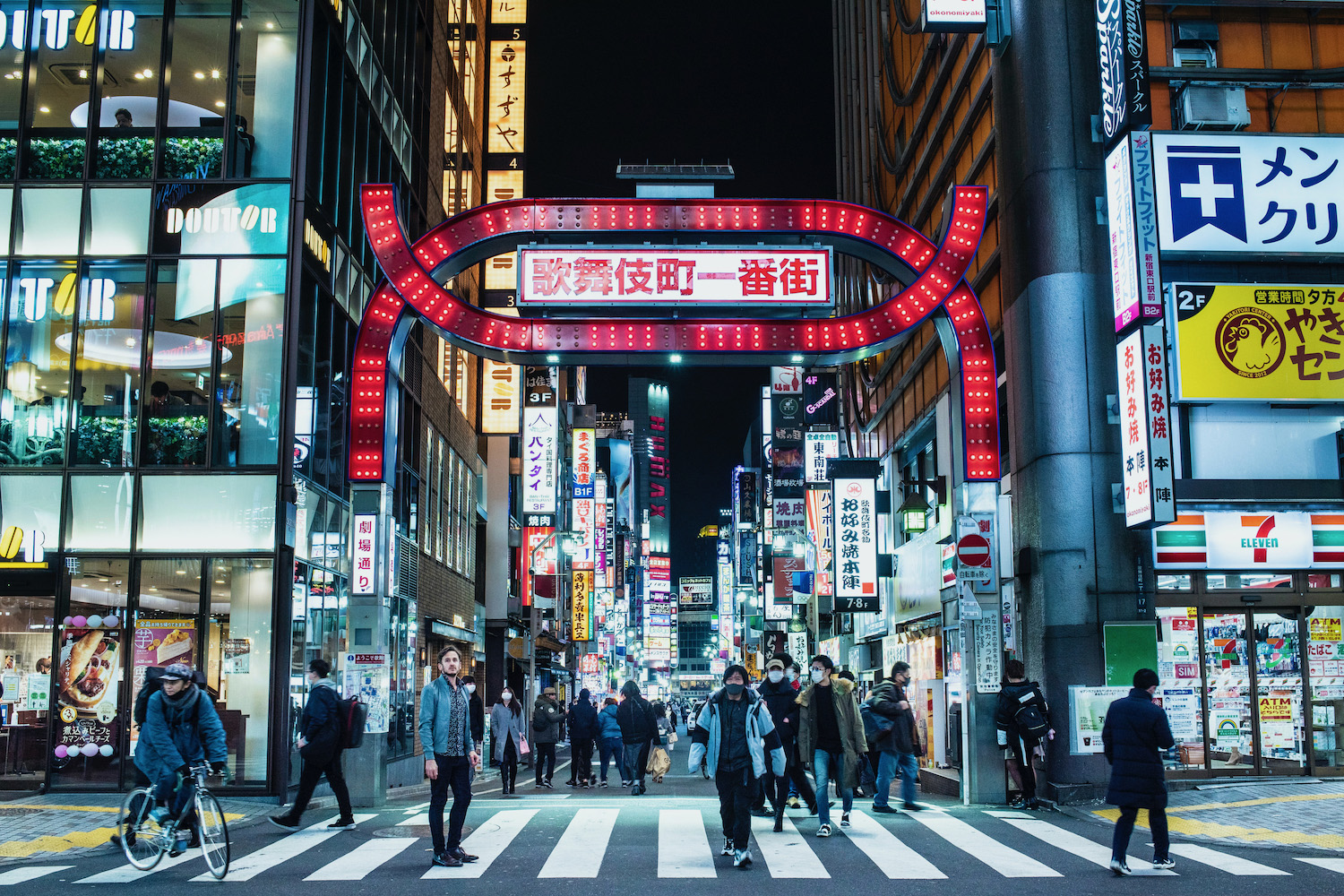 When you speak to a foreigner about the Tokyo best place to stay, they'll usually mention Shinjuku or Shibuya, more because of name recognition than for logical reasons. To be sure, while both of these parts of Tokyo are great if you want easy access to nightlife, dining and shopping (or day trips from Tokyo to the west of the city, such as Mt. Fuji), they're a bit loud and rowdy for my taste. Moreover, they're relatively far to the west of Tokyo's center of gravity, although this ryokan in easterly Shinjuku corrects that a bit.
My Favorite Tokyo Hotels
Hotel Felice Akasaka
I didn't mention Akasaka as being  the best area to stay in Tokyo, although I would argue it more or less falls within the catchment area of Aoyama. Indeed, although I like many things about Akasaka (including the "hidden" Hie Shrine and direct Marunouchi Line connection to Tokyo Station), my favorite thing here is a particular property. Hotel Felice Akasaka is not only a new and beautiful property, but is located right in the heart of Akasaka. I stay here often!
Hotel the Celestine
Whether you're looking for the best hotels in Ginza or want to stay closer to the nightlife district of Roppongi, the two Minato hotels I'm about to recommend will suit you. Of these, I'd say the Celestine property in Ginza is slightly more luxurious (and certainly newer) than the one near the base of Tokyo Tower and Shibakoen park, though the former is also a great deal more expensive than the latter. Certainly, I wouldn't turn my nose up at either!
Imperial Hotel Tokyo
Located, appropriately, between the Tokyo Imperial Palace and Tokyo Station, Imperial Hotel is the first entrant on this list I could realistically count among the best luxury hotels in Tokyo. A stunning property that manages to be both conspicuously opulent and timelessly classy, the Imperial also boasts outstanding on-site dining, not to mention a complete range of services from spa, to fitness, to private transfers, as any good five-star hotel offers.
Tokyo Station Hotel
Keeping in mind that near Tokyo Station is the best area to stay in Tokyo, I would say that when all things are considered (and if you don't have a budget), Tokyo Station Hotel is the best hotel in Tokyo. From a location within the historical facade of the station (the clue is in the name), to an ambiance that blends old-world luxury with modern conveniences, this hotel has it all. I also love Aoyagi, the perfect sushi restaurant where you can eat even if you're not staying here!
APA Hotel Kanda Ekimae
When it comes to the best hotels near Tokyo Station, the APA Hotel Kanda Ekimae is one of my favorites. As is the case with the Hotel Felice in Akasaka, this hotel is my favorite thing about Kanda itself, which is why I didn't separately list it as one of my favorite places to stay. Indeed, what's amazing about this property is that if you have time and don't want to pack yourself onto the JR Yamanote Line, you can actually walk to Tokyo Station itself in about 15 minutes.
Plan Your Tokyo Itinerary Today
Whether or not you've decided upon the best area to stay in Tokyo by the time you finish this article, I've written many posts (some of which I've already linked) that can help you plan your Tokyo trip. To start, head over to my other site Leave Your Daily Hell and read my post about how many days in Tokyo are ideal. If you have a limited amount of time, this will help you prioritize what you want to see and do in the capital.
Likewise, while you're browsing the best cheap hotels in Tokyo, you can read more about the best views of Tokyo (including a piece I wrote comparing Tokyo Tower and Tokyo Skytree), and learn more about the Tokyo underground system and about Tokyo train stations in general. I've even created sample itineraries, whether you plan to spend 3 days in Tokyo, or even if you have only a single day to spend.
The Bottom Line
So, where is the best area to stay in Tokyo? Personally, I like to stay as close to Tokyo Station as possible, both because of convenience and also, because I like the sorts of hotels that operate in that area. However, there's an argument to be made for staying in eastern Asakusa or western neighborhoods like Shinjuku and Shibuya, both when it comes to ambiance within the city, as well as in terms of accessibility to day trips on Tokyo's periphery. Need personalized help planning your Tokyo adventure? From a place to stay to things to do (and see and eat) for every day, commission a custom Japan itinerary—and let me sweat the details!