If you've ever seen Hitachi Seaside Park on Instagram, you've probably been tempted to visit. I've felt this way for many years, although I resisted the urge until quite recently.
Back before Covid-19 ruined 2020, the flower-filled idyll was supposed to have been the centerpiece of that year's sakura trip, connective travel tissue between the cherry blossoms west and south of Tokyo, and those in Hokkaido and the Tohoku region. Obviously, we know how that went.
The good news? I finally made it to Hitachi Seaside Park in 2021, albeit not without some secondary and tertiary hiccups. The better news? I'll lay out everything you need to know in order to plan your own visit, whether you visit Hitachi Seaside Park from Tokyo, or stay overnight somewhere closer to the park.
Why I (Finally) Visited Hitachi Seaside Park
Although I've wanted to see Hitachi Seaside Park with my own eyes for many years, it wasn't until early 2020 that I first put concrete plans in place to go there. Unfortunately, SARS-CoV-2 and the fallout around it put an end to those. The good news is that I managed to enter Japan before the end of that year (the pandemic inspired me to make good on my long-held desire to formally study Japanese in Kyoto); I vowed to visit in 2021.
As I write this post, it's been less than 24 hours since I returned from the park; the experience seems quite surreal, being only barely in my rearview mirror. Certainly, it was as beautiful as I expected, even if I'd by lying if I said visiting was easy or straightforward. Below, I'll talk you through the practical steps of putting your own trip together, before making a broader judgment on the merits of the place.
How to Visit Hitachi Seaside Park (from Tokyo or Elsewhere)
Decide between spring or autumn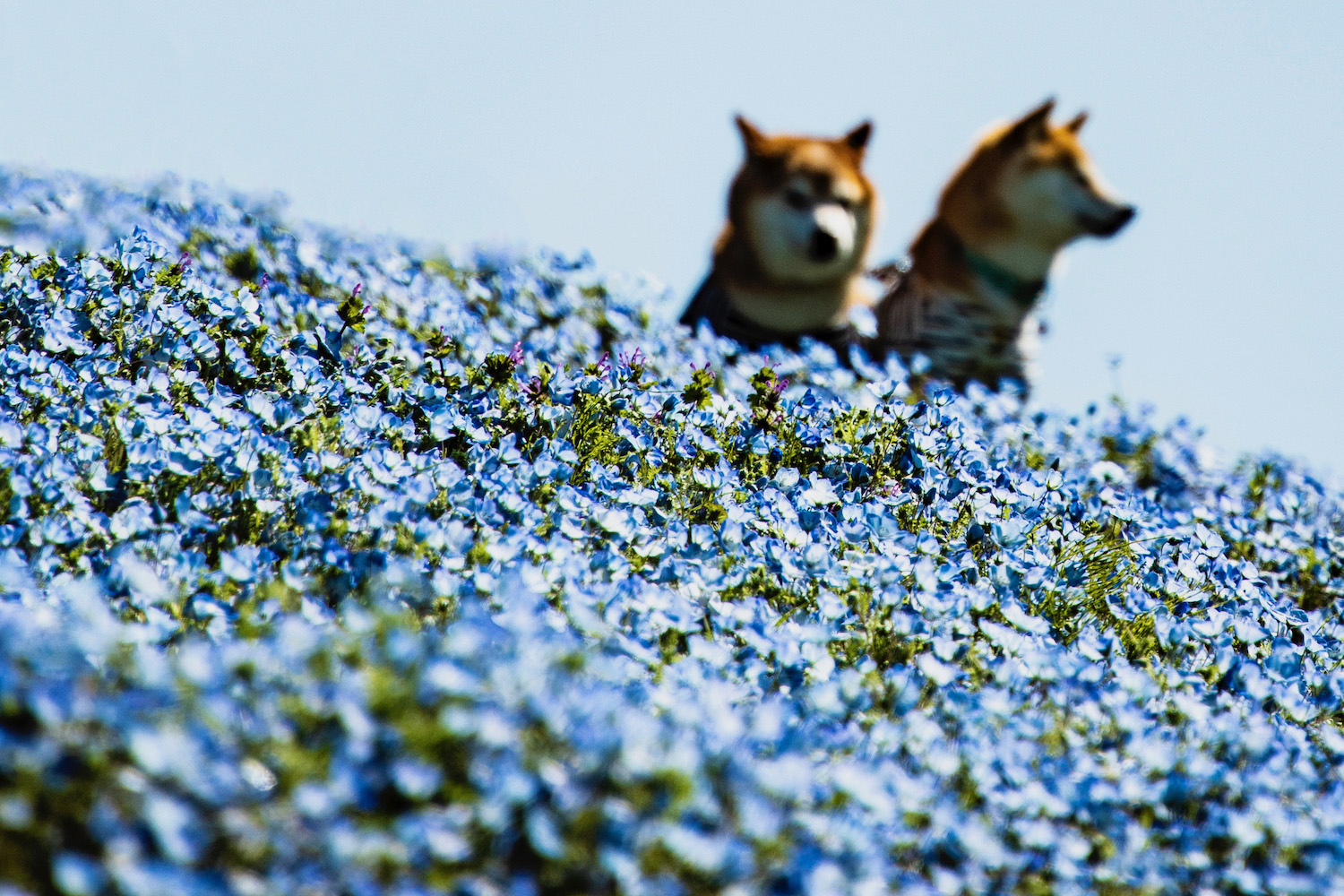 Although Hitachi is most famous for the "blue eye" nemophila flowers that cover its Miharashi-no-oka hillside in mid-to-late April, there's also a case to be made for visiting in autumn. In mid-to-late October, its kochia "summer cypress" plants take on a stunning scarlet color you have to see to believe.
Aim to stay flexible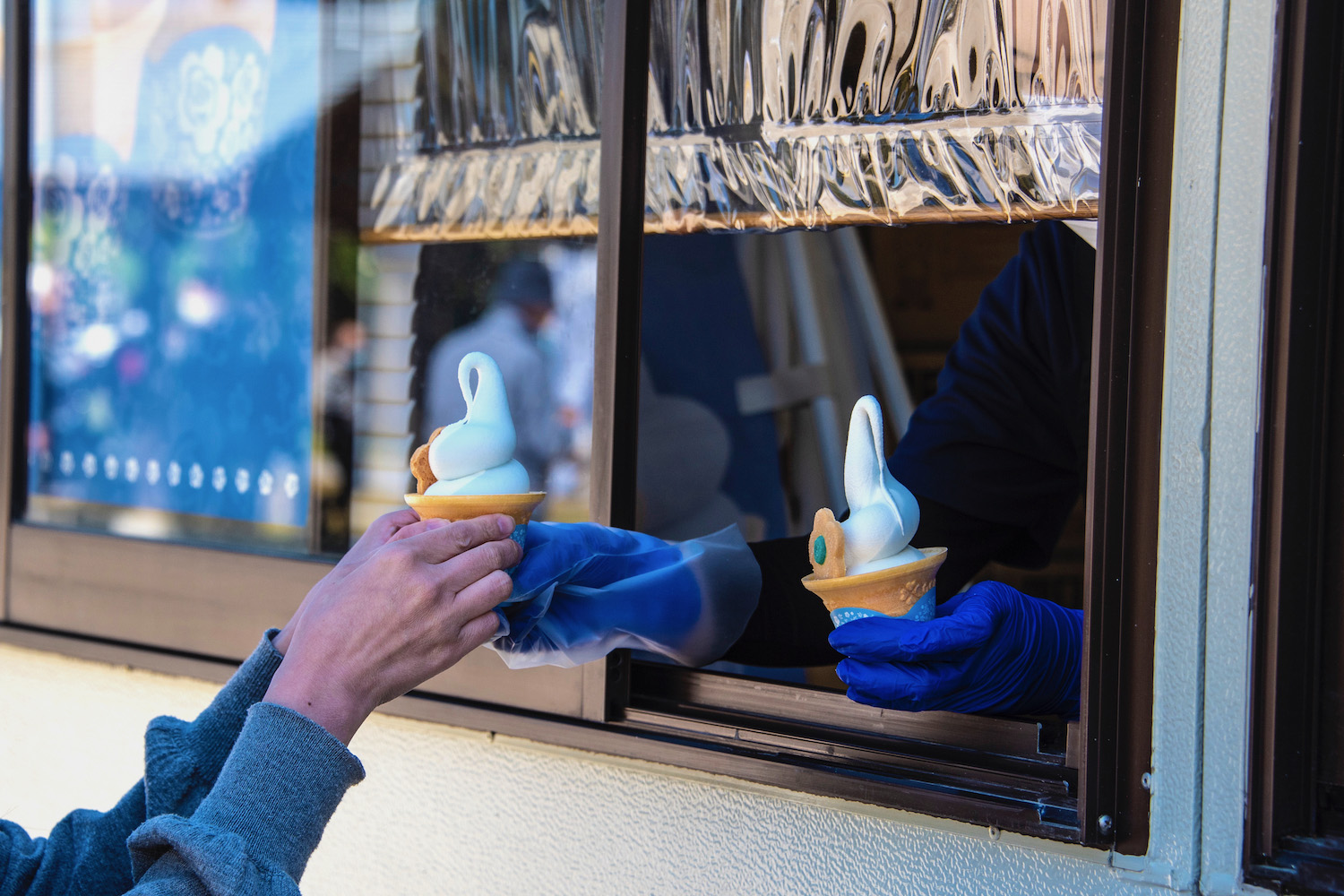 Regardless of when you plan to visit Hitachi Seaside Park, it's important to stay flexible, at least if you're intent on observing the peak. Forecasts usually aren't released until a few weeks before the season begins; even then, they can and do change. If you're on a longer trip (such as one month in Japan) and can be more spontaneous, you'll maximize your chances.
Carefully watch forecasts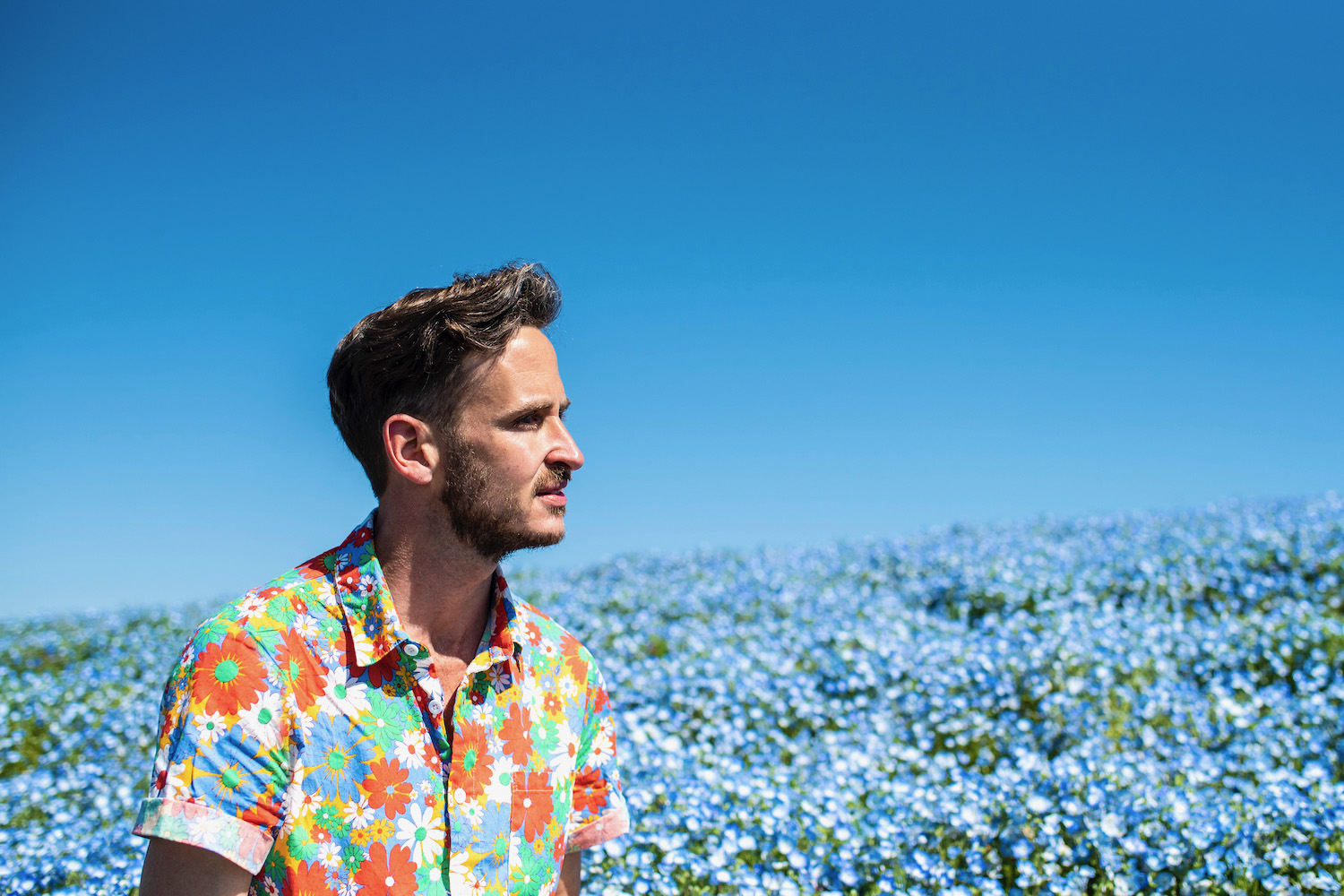 If you plan to see Hitachi in the spring (as I imagine most of you do), keep in mind that a clear, blue sky is necessary for the best pictures. While the flowers themselves are still beautiful amid clouds and rain, the overall landscape doesn't have the same mesmerizing effect if the weather is bad. Add "Hitachinaka" to your phone's weather app, and keep an eye on it!
Consider renting a car

Some public transport options exist to reach Hitachi Seaside Park, but it's a great deal more convenient to get there by car, ideally from Mito, the closest city to the park. I say this in spite of generally detesting the experience of driving in Japan, due to the country's slow speed limits (and even slower drivers).
Explore the rest of underrated Ibaraki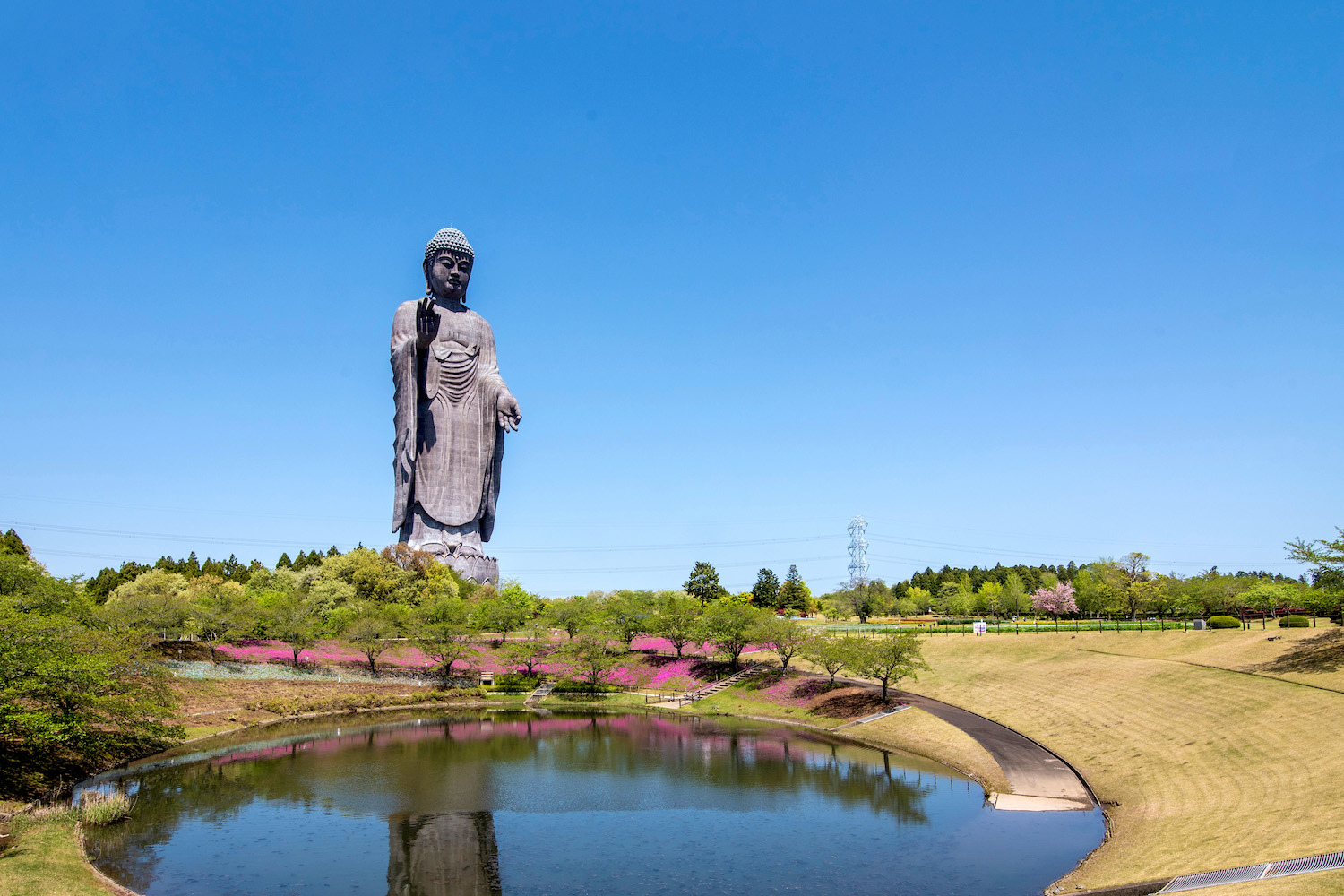 Ibaraki is known among the Japanese as the country's least attractive prefecture, a characterization I find a bit harsh. While I'll concede that this is definitely not the most exciting place in Japan, there are still many worthwhile experiences, from the towering standing daibutsu of Ushiku Buddha, to Mito city's Kairaku-en, one of Japan's top three landscape gardens.
Is Hitachi Seaside Park Worth Visiting?
Hitachi Seaside Park is worth visiting if you're clear about specifically why you want to do, and make peace with the cost and strenuousness of getting/being there. Which is to say your trip has to be about more than getting a single shot for Instagram. For example, I was able to create two pieces of content, and add another proverbial color to the palette of destinations I offer to my custom Japan itinerary clients.
Indeed, while the nemophila are gorgeous once you reach the park, the potential for road bumps along the journey can be off-putting if you aren't totally committed. Beyond the transportation issues I've highlighted in the preceding paragraphs, I need to again emphasize how important having ideal weather is: The "blue eye" flowers simply aren't amazing enough to justify a trip to Hitachi Park unless the sky is perfectly blue and clear as well.
Other FAQ About Visiting Hitachi Seaside Park
When can you visit Hitachi Seaside Park?
Hitachi Seaside Park is open all year, but the most popular times to visit are in spring and autumn. Specifically, in mid-to-late April when the "blue eye" nemophila flowers are blooming and in mid-to-late October, when the kochia summer cypress reach a scarlet peak.
How far is Hitachi Seaside Park from Tokyo?
Hitachi Seaside Park takes a minimum of 2-3 hours to reach from Tokyo, and potentially longer. The most efficient way to reach it is to take a limited express train from Shinagawa, Tokyo or Ueno to Mito, the capital of Ibaraki prefecture, and rent a car to drive the rest of the distance.
How do you get from Ibaraki to Tokyo?
Major cities in Ibaraki prefecture such as Ushiku and Mito are connected to Tokyo via limited express Hitachi and Tokiwa trains, which stop at Shinagawa and Ueno, in addition to Tokyo Station. Alternatively, you drive the expressway from Ibaraki to Tokyo in between 2-3 hours, depending upon where your journey originates and terminates.
The Bottom Line
Want to visit Hitachi Seaside Park from Tokyo? The good news is that it's beautiful, and mostly lives up to the hype built up around it. The bad news? It's not for everyone. For most travelers, this is because the effort required to reach the park (SPOILER ALERT: Renting a car is usually the best option) might not be worth the reward you receive upon arriving to the park, especially if the weather is bad or it's very crowded. On the other hand, if you come to Japan even in small part due to its various displays of seasonal beauty, from flowers like the cherry blossoms to brilliant autumn colors, I have a feeling you'll enjoy the park as much as I did. Sound like a good time? Consider hiring me to plan your next Japan trip!