Kyoto's 2021 cherry blossom season began on March 21, at least for me. It was a rainy Sunday morning; the trees were a week away from full bloom. Ordinarily, either of these two facts would've precluded me from leaving my place at all.
Knowing, however, that I was just hours from departing to Kumamoto (whose sakura had already reached mankai, at least reportedly) changed the equation: I wanted my first hanami of experience of my first year living in Japan to be in the city I'd been calling home.
This is not to say the promenade was fruitful, at least not creatively—I didn't save a single picture I took. But it did allow me to construct a loose itinerary, which I began following Thursday afternoon upon riding in from Kyushu and Hiroshima on a wave of pink-and-white euphoria.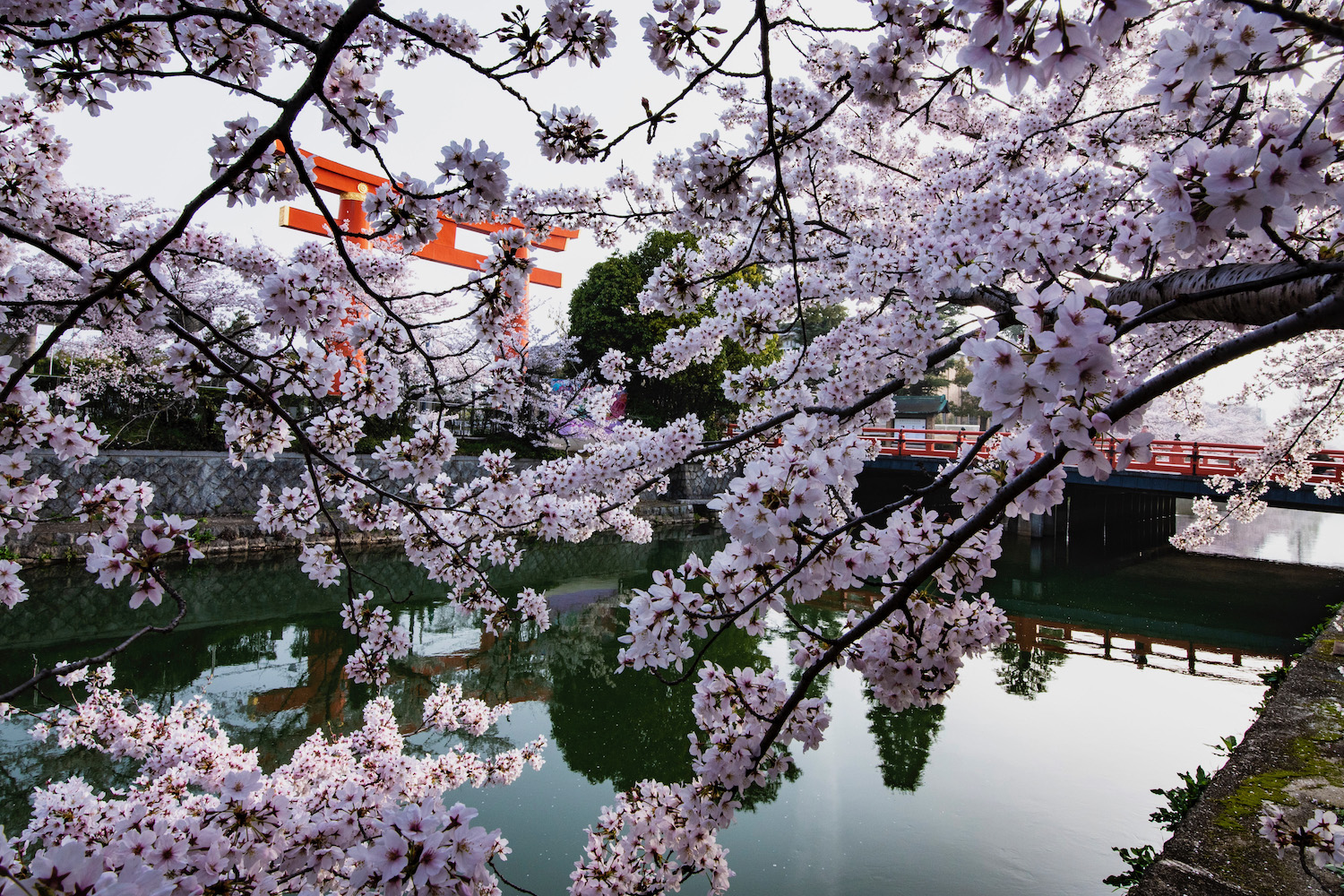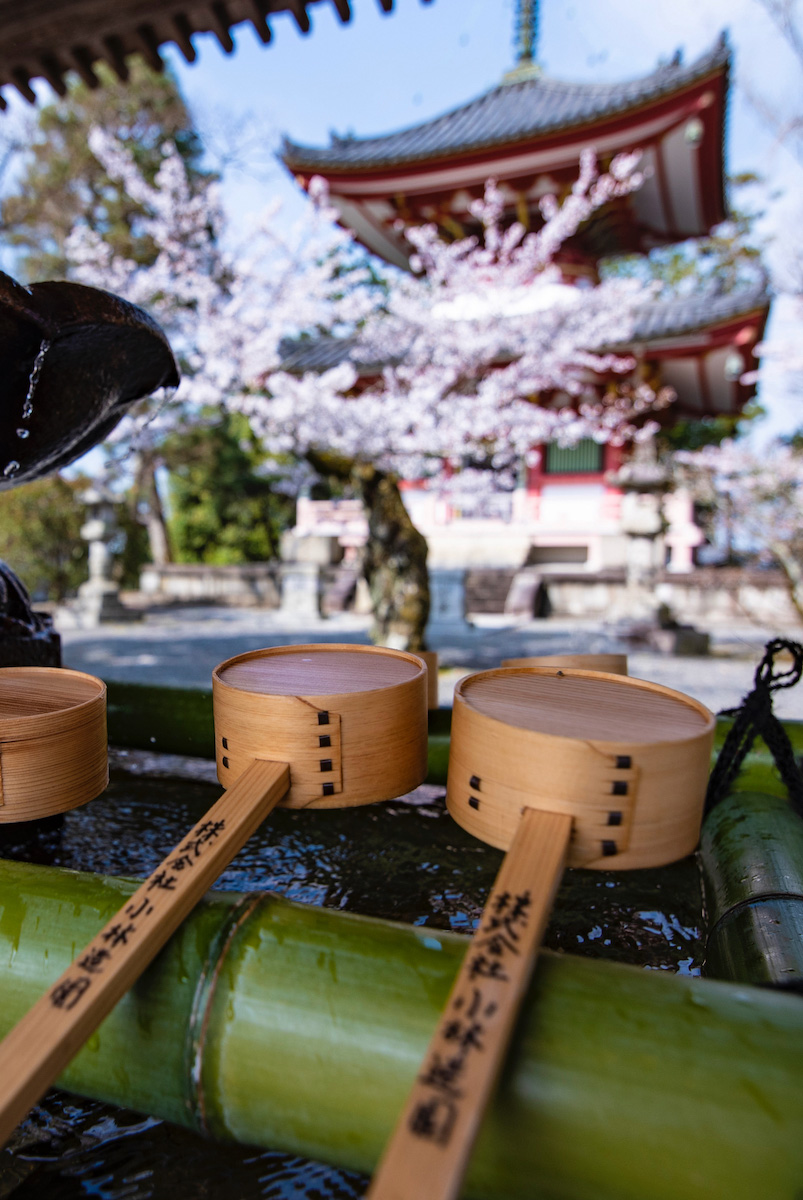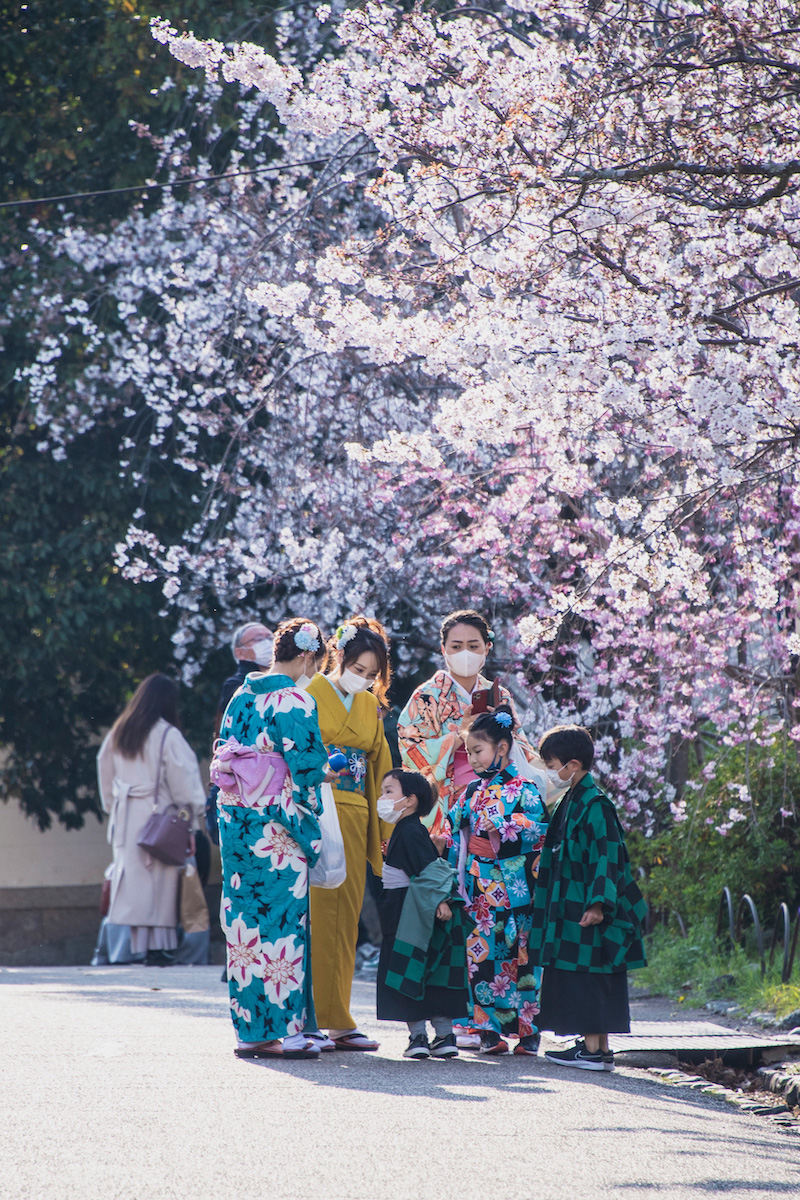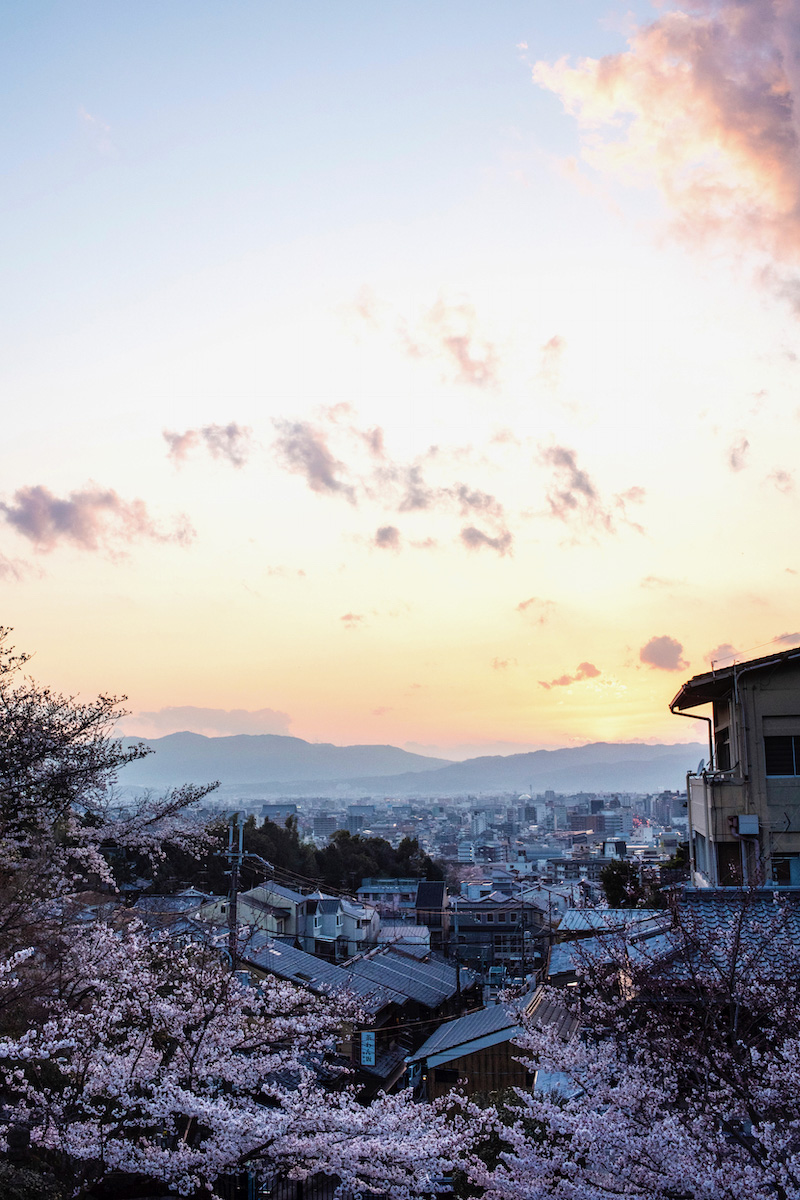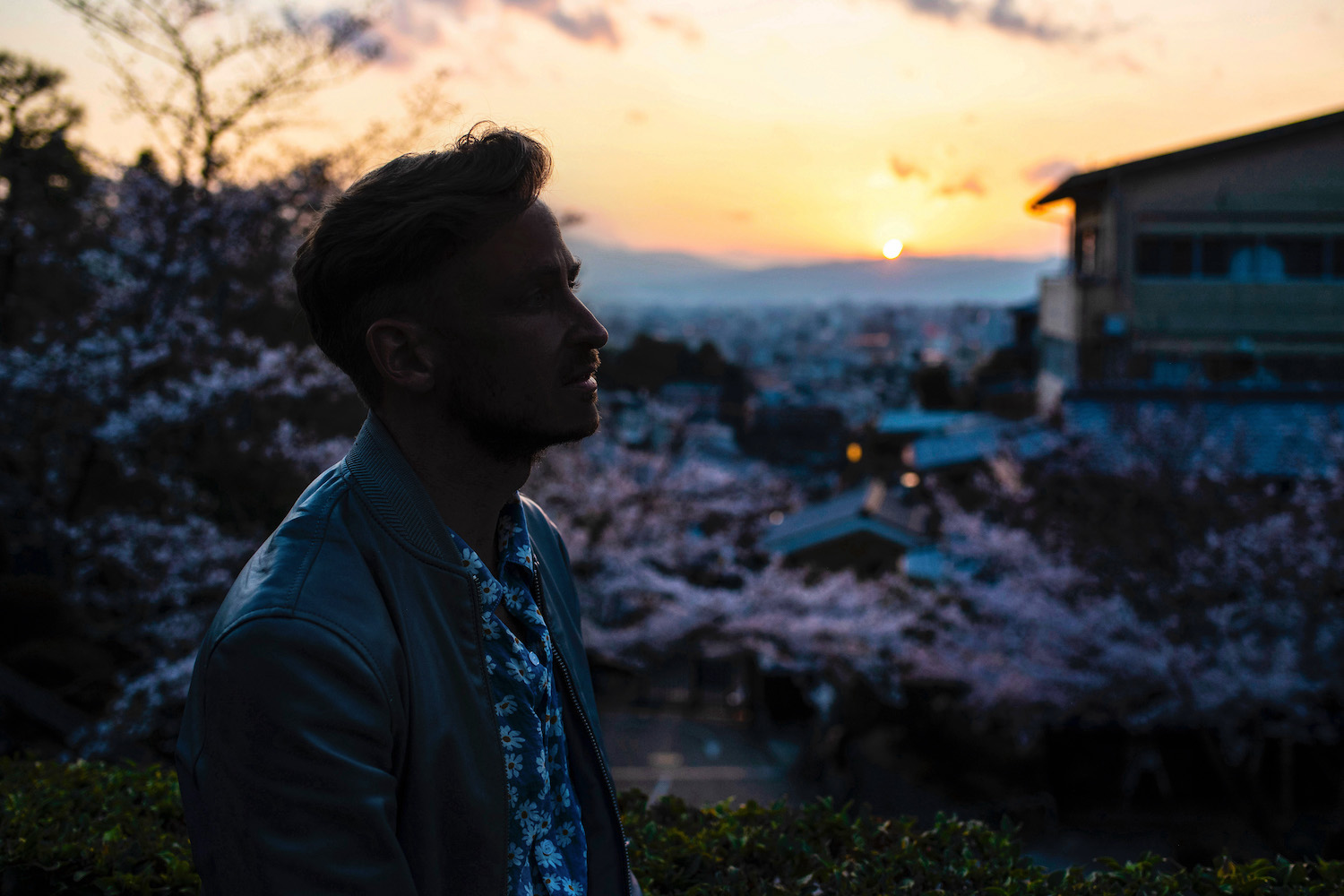 Every scene I looked upon seemed more perfect, more custom-made for me than the last. The voluptuous bloom along Okazaki Canal in front of Hei-an Shrine and the Shirokawa tributary that flows southward from it. The amber lighting that beatified the weeping fronds of Sanenzaka's Shidarezakura, which had softened to rose gold by the time the sun set behind Kiyomizu-michi's bulging somei yoshino boughs.
And that was all before the clock struck midnight on Friday, the official start of Kyoto's earliest full bloom in more than 1,200 years.
I would spend the March 26 with a classmate of mine, who was enthusiastic enough to arrive a full 10 minutes before our planned 6 am rendezvous atop the abandoned train tracks of Keage Incline. From there we walked northward to the Philosopher's Path, whose fog burned off just minutes before we began heading south again.

By the time we summited the stone stairs of Chion-in, to be sure, it was almost fully sunny; the skies over Maruyama Park and Kodai-ji were so deep and blue you'd never have known they had clouds in them before. Oddly, the most disappointing part of our day—the only disappointing part, if I'm being honest—was at the place we'd both been anticipating most: Neither of us felt impressed upon entering the paid area of Kiyomizu-dera for the first time since its iconic "stage" re-opened after nearly a decade of renovation.
Although I didn't dedicate another full day to hanami in Japan's erstwhile capital, I interspersed many mornings, afternoon and evenings between half- and full-day excursions elsewhere in the Kansai region. When the clouds cleared after the rainy start to my Saturday in Uji, I headed to Arashiyama, where an unforgiving sun showered the suddenly-rosy shade trees of the Hozu's south riverbank.
I returned to Hei-an Shrine Monday morning before my fourth visit to Himeji Castle; I caught the illumination at To-ji that evening before meeting several other classmates in an Izakaya near our school. Prior to departing for Kanazawa just before sunset on Tuesday, I re-visited Fushimi and my friend Kotaro, who was eager to give me what would probably be the last guided tour (guided by him, anyway) of his fleetingly flowery hometown before his very pregnant wife gave birth.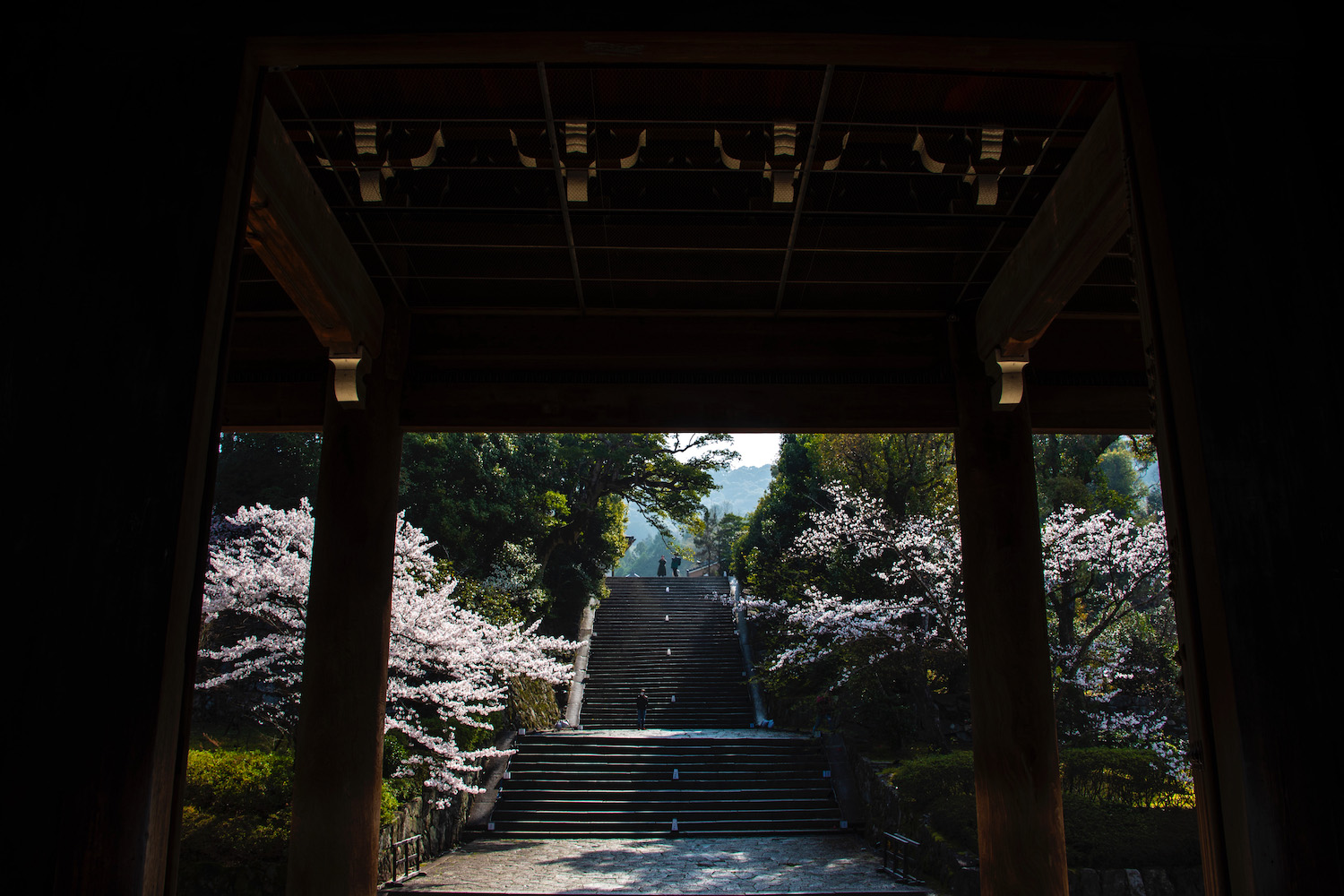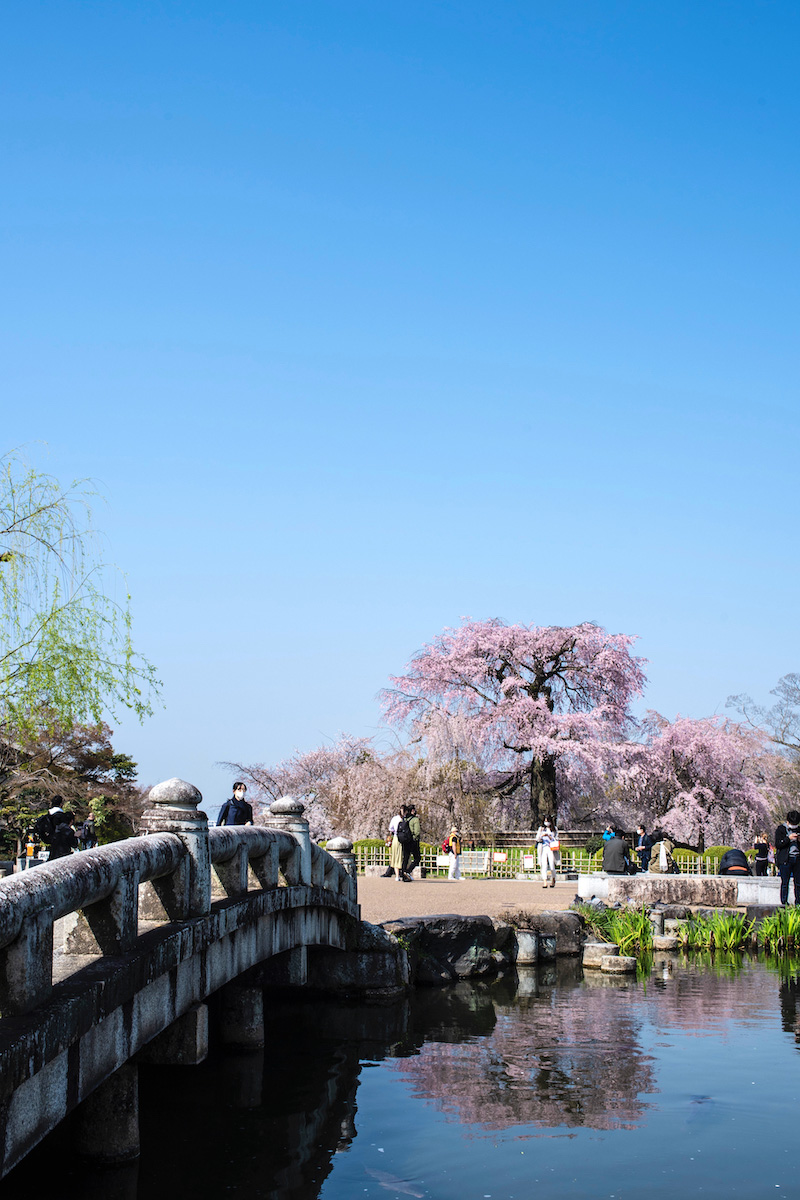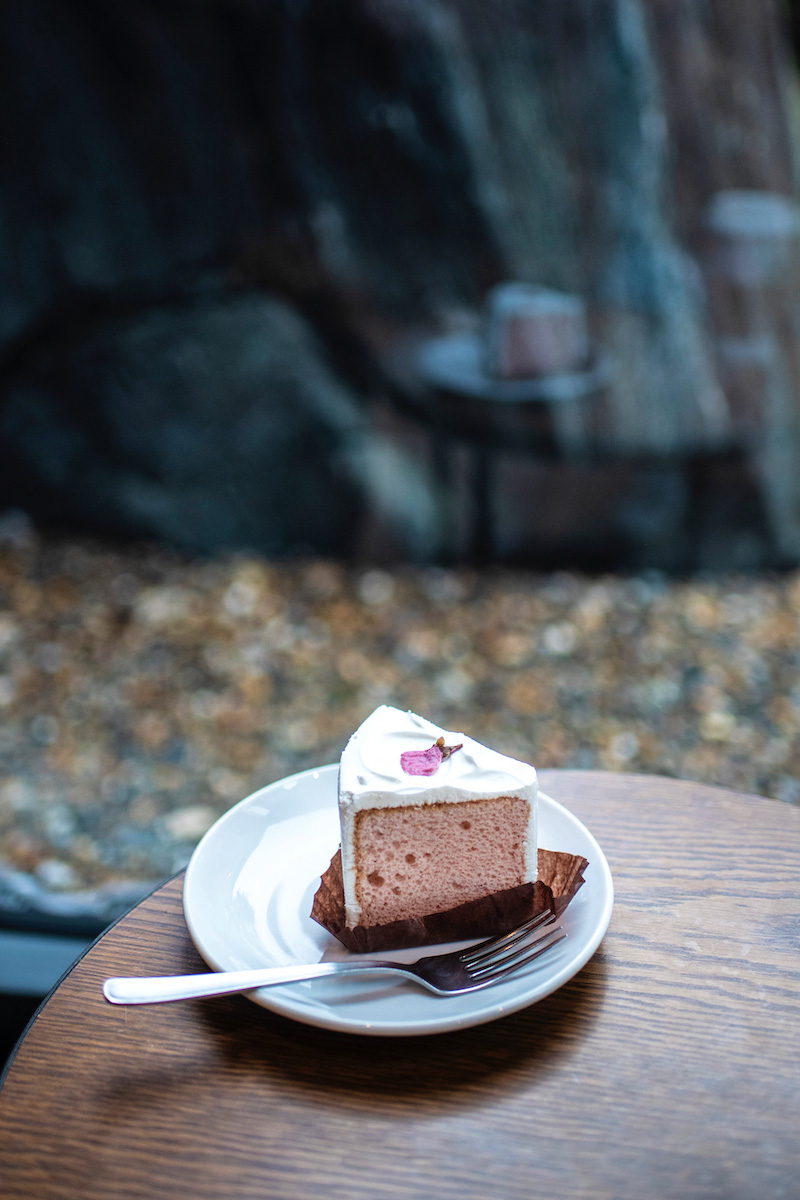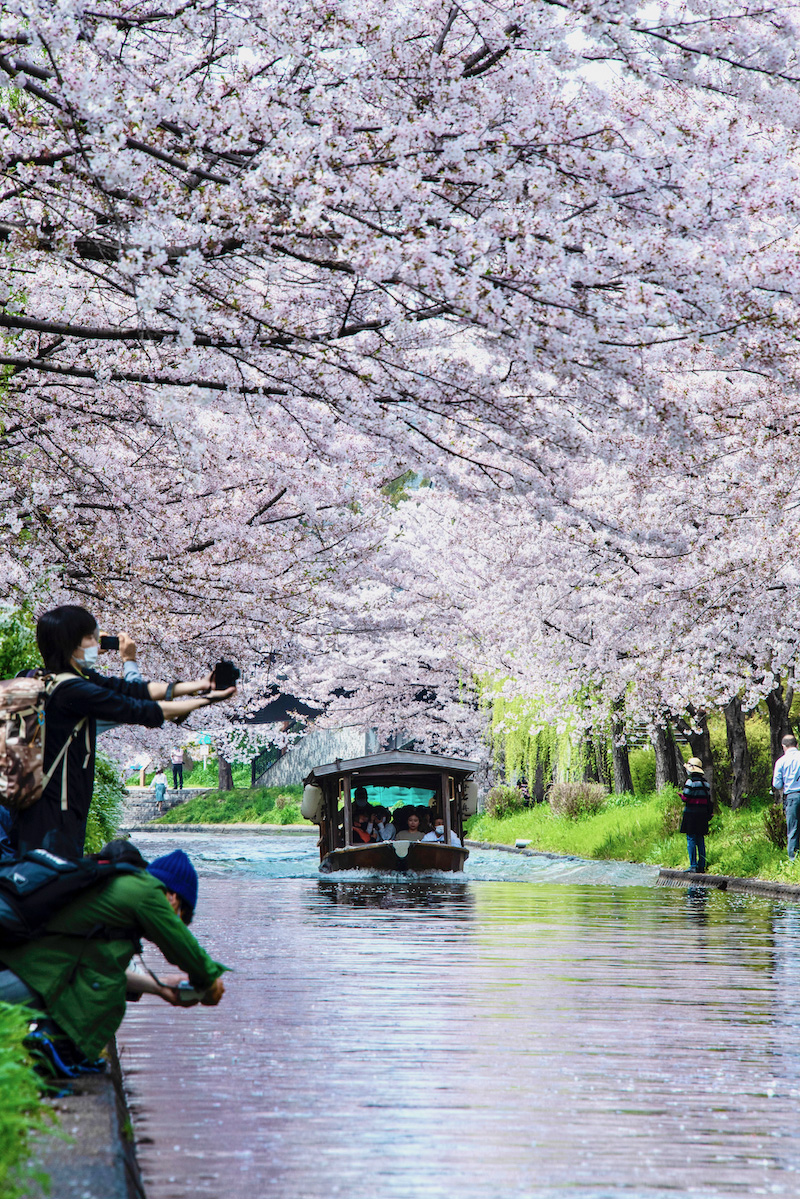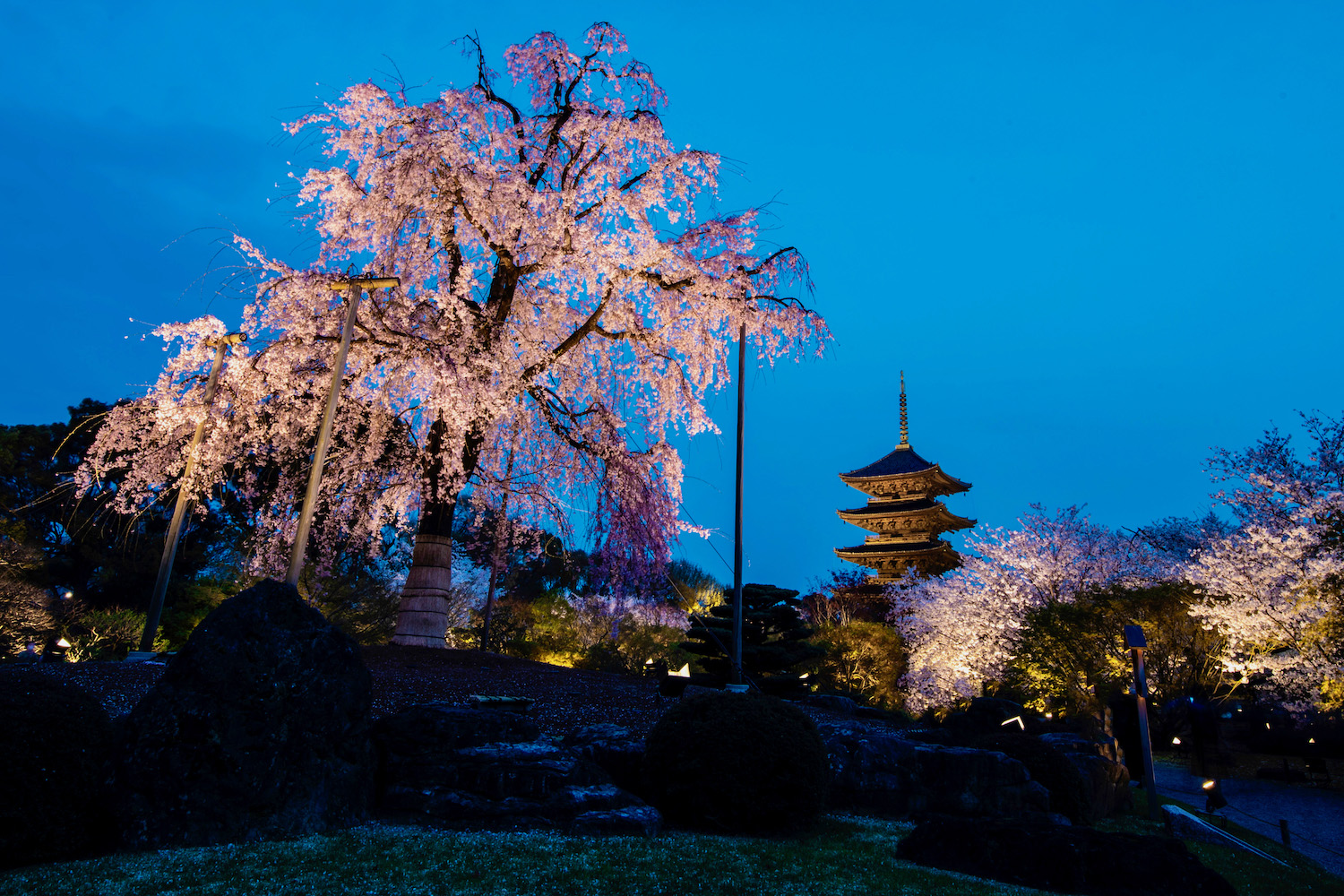 By the time I returned to Kyoto Friday evening, have detoured to Mt. Yoshino three days ahead of schedule due to a tip-off from a trusted source, the bloom that had been so total just a week before was already in near-complete retreat. Saturday I made a day trip to Kurama-dera with yet another classmate; its trees (which were typically much later to profuse than those in the city, on account of the temple's comparably higher altitude) were also in a turbid fubuki fit.
Yet as is often the case in the life, the seeming brevity of Kyoto's 2021 cherry blossom season (and the whirlwind, in-and-out way I enjoyed it, in spite of living here) made it seem even more thrilling to experience, and even more precious in retrospect. Only three weeks have passed since that first, rainy Sunday morning, but my heart is still as warm as it was when I looked upon the year's first fallen flowers.
(I'm rooting for every one of you reading this now to be able to join me here next year, or whenever you feel up to flying to Japan again.)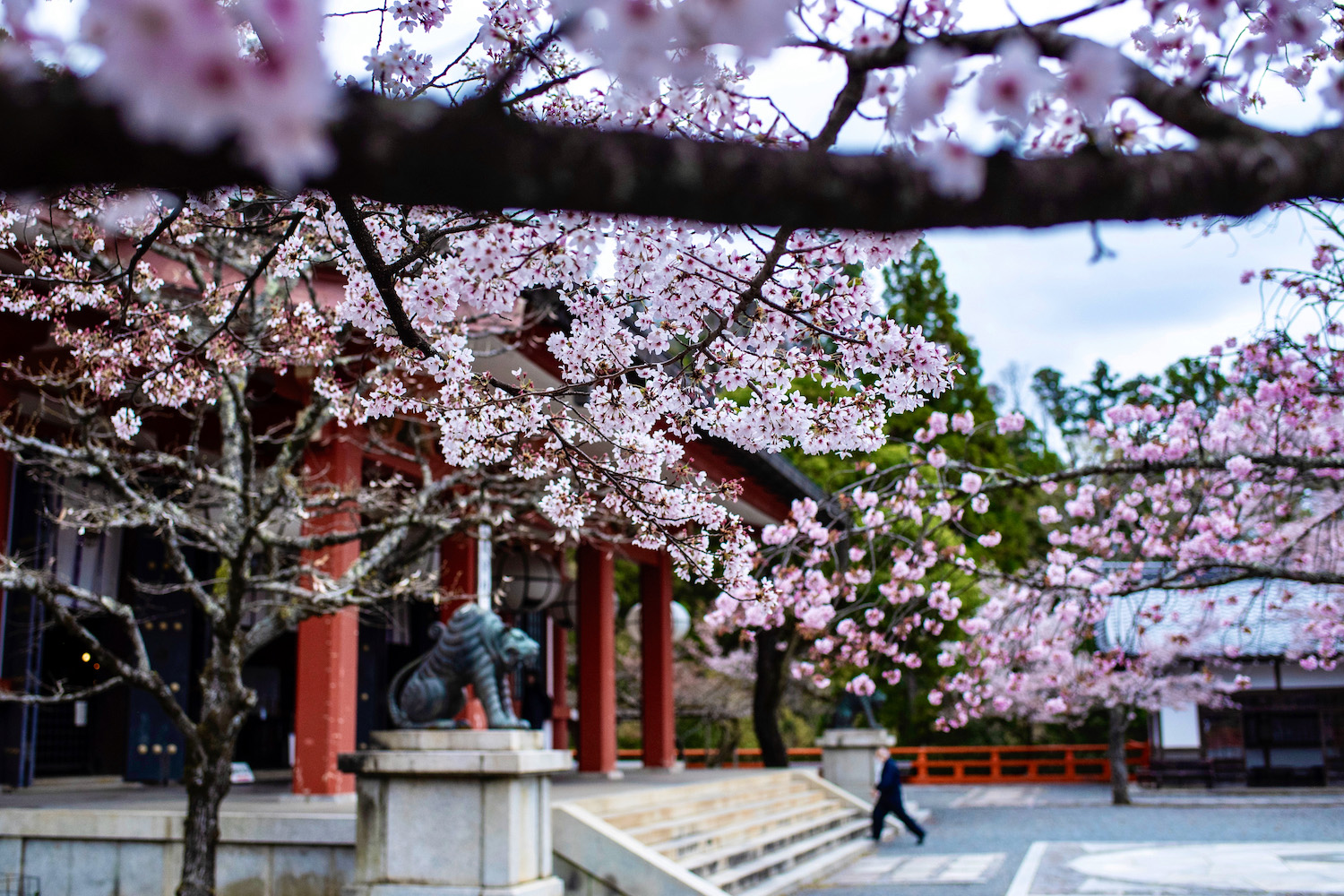 Other FAQ About Kyoto Cherry Blossoms
What is the best cherry blossom in Kyoto?
Kyoto is one of Japan's best cherry blossom cities. Sakura bloom throughout historic Higashiyama, most famously at Kiyomizu-dera temple, at the famous Keage Incline, at Okazaki Canal in front of Hei'an Shrine and in Maruyama Park. Additionally, you can enjoy Kyoto cherry blossoms along the Katsura River in Arashiyama, at Nijo Castle and within the Kyoto Imperial Palace.
Is there sakura in Kyoto?
Kyoto is absolutely overflowing in sakura in late March or early April. Your hardest task will be deciding where to go to see the cherry blossoms, rather than being able to see any at all. I love walking the "cherry blossom trail" from the Philosopher's Path near Ginkaku-ji, in the northeastern part of the city, all the way down to Kiyomizu-dera.
What month is cherry blossom in Kyoto 2022?
If the winter of 2021-22 has relatively normal temperatures, you can expect Kyoto's cherry blossoms to reach full bloom sometime during the first week of April in 2022. Keep in mind, however, that very cold or warm weather in early-to-mid March can skew this. 2021's cherry blossoms peaked on March 26 in Kyoto, while they didn't reach full bloom in 2019 until April 6.