Checkering the plain beneath Mt. Iwaki in alternating squares of emerald and chartreuse, the rice fields of Japan's Aomori prefecture seemed to strobe as my JAL flight made its final approach. I certainly considered it a signal, if not a sign: Far northern Tohoku was the right place kick off my first purely touristic sojourn to Japan in nearly three years.
I was bound not for Aomori City (though I did have to stop there as a matter of necessity) but for Hachinohe. A city of sake and seafood, and the northern gateway to Japan's Sanriku Coast, Hachinohe is somewhere I'd been wanting to visit again since 2017, when I passed through on a press trip.
Back then I'd gotten around via private transfer, as you do in Japan when someone else is paying your way; it came as a surprise to me that the footpath leading from Hon-Hachinohe Station to the city center were mostly unpaved. I hadn't stayed the night last time, either, so I wasn't sure what to make of the Daiwa Roynet receptionist trying to check me into an ashtray.
"I'm allergic to smoke," I told her in the most basic Japanese. This apparently disarmed the woman, who reassigned me to one of the non-smoking rooms she'd insisted just seconds earlier were fully booked.
Not that I'd be lounging around for long.
I hurried to Kabushima Shrine, but it was already too late: The black-tailed who nest here had left weeks earlier. The few stragglers that had remained were barely perceptible to my camera lens, let alone my naked eye.
Of course, I hadn't returned to Hachinohe in order to birdwatch. The last time I was was here, the entire thing had been behind a construction wall, still being rebuilt more than six years after the Great Tohoku Earthquake, which I later learned caused only the latest of countless tsunamis in Hachinohe's history.
As I made my way back to Same Station, feeling fully satisfied after around an hour at the shrine, I wondered how many of the decaying warehouses along the sea were still the site of any work, and how many were just decaying. Further back from the coast, things were livelier, or at least alive—someone had to be taming the violet coreopsis planted every few sidewalk squares.
Boarding the JR Hachinohe Line, whose once-hourly frequency told me everything I needed to know about the demographics of the city's northeastern suburbs, I felt every so slightly reminded of last year's trip to Mie prefecture, or at least the train that traveled from Ise city to the Meoto-Iwa Shrine. That was where the similarities ended.
Mie was sparsely populated and modestly built because it had never been built up. In Hachinohe, on the other hand, nature was simply taking its course.
I had a feeling no one had scored a strike at the Wayama Bowl anytime this decade or last, even without seeing how many letters of its cracked neon sign still lit up. There was only a single car in its parking lot, and it may very well have been abandoned there.
While the harbor-facing side of the Minato Hashi bridge was painting an optimistic canary color, its other faced had faded and rusted, variegated with foreboding stripes of turmeric and terra-cotta.
Truly, the sheer expanse of Hachinohe's cityscape humbled and amazed me as the three-car train sped back into town. It also made me remember a video that had seemed incendiary when I first watched it years ago. Japan, it argued, was actually a very poor country masquerading as a very rich one, owing largely (but not exclusively—this was important) to demography.
I sighed, looking down at strip malls and chain restaurants so empty they seemed like abandoned theme park attractions. Maybe this is why Japan has almost taken three years ago open back up? There's no one here to take the reins if shit hits the fan.
Fittingly, the izakaya I chose to have my first taste of Hachinohe ryori was playing 80s hits so fuzzy I could only assume the tapes were original. Not that I was complaining.
"La Isla Bonita," is my favorite Madonna song, I smiled to myself as the waiter (one of only 5 other human beings in the place, all the others staff) dropped off my saba (mackerel) sashimi, crowded elegantly with flower petals and served over shaved iced with crimson kelp adornments. This place must've been popping back when the song was still on the charts.
By the time the communion-wafer crackers in my nanbu senbei were soggy, several other customers had shuffled in, albeit not nearly enough of them to make the place feel alive. I hurried to finish the soup before it boiled away as a kimono clad older woman (whose cartoon likeness outside the shop and on its invoices had led me to believe she'd already passed away) began serving the guests next to me.
Not feeling confident enough in the remnants of my Japanese skills to inquire further about the restaurant or its history, I paid and left without much further ado. It was a similar sense of resignation that saw me wander a few times through the yatai of Miroku Yokocho but not sit down, even though some of the shopkeepers grilling massive oysters and the diners enjoying them flashed me smiles, which are so rare in mask-obsessed Japan during the covid era.
This—my failure to speak the language I paid thousands of dollars to learn—brought me great shame as I made the short walk back to the Daiwa Roynet, although plopping down on the bed brought me greater clarity: I wasn't timid or terrified or an especially poor Japanese speaker—I was just exhausted.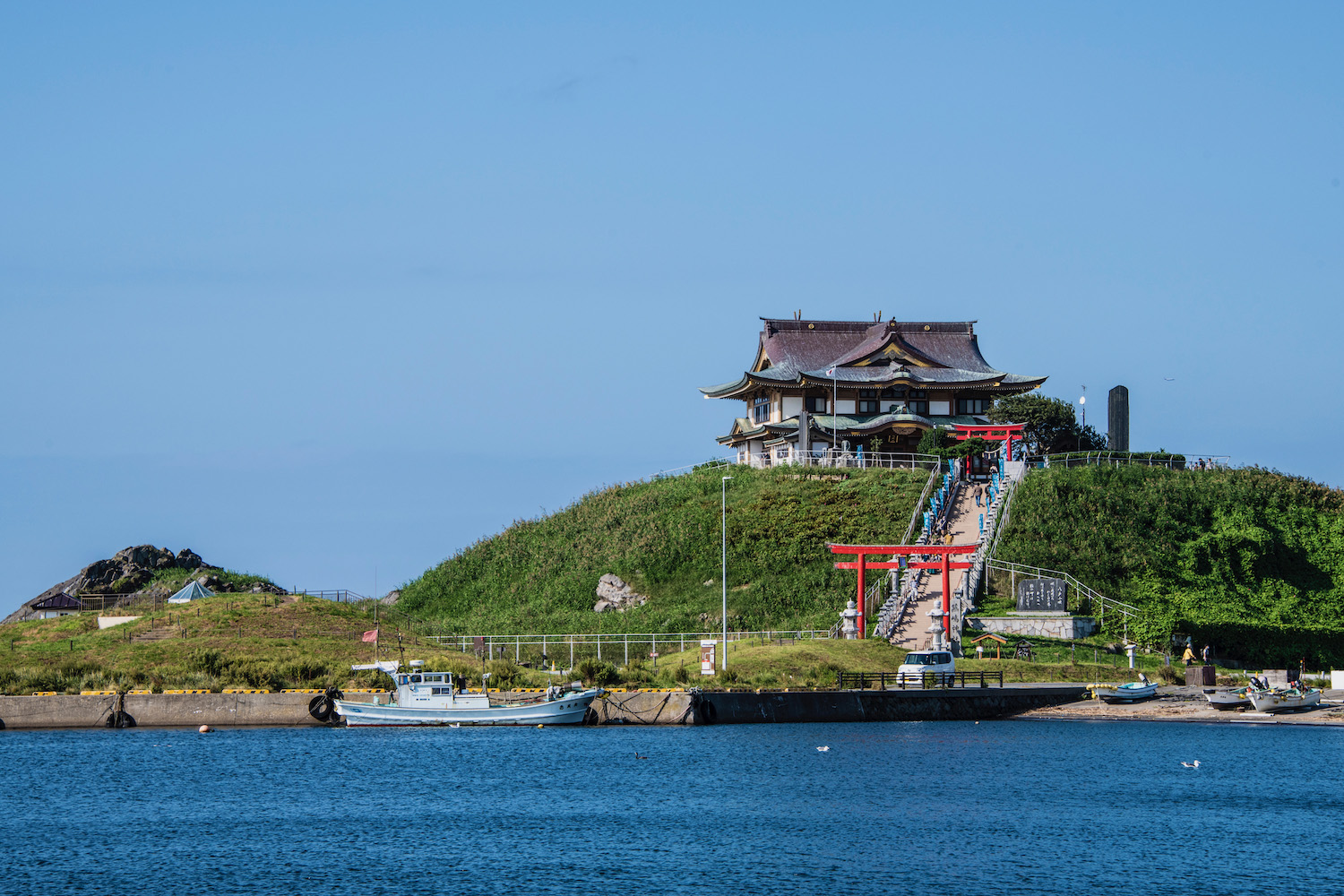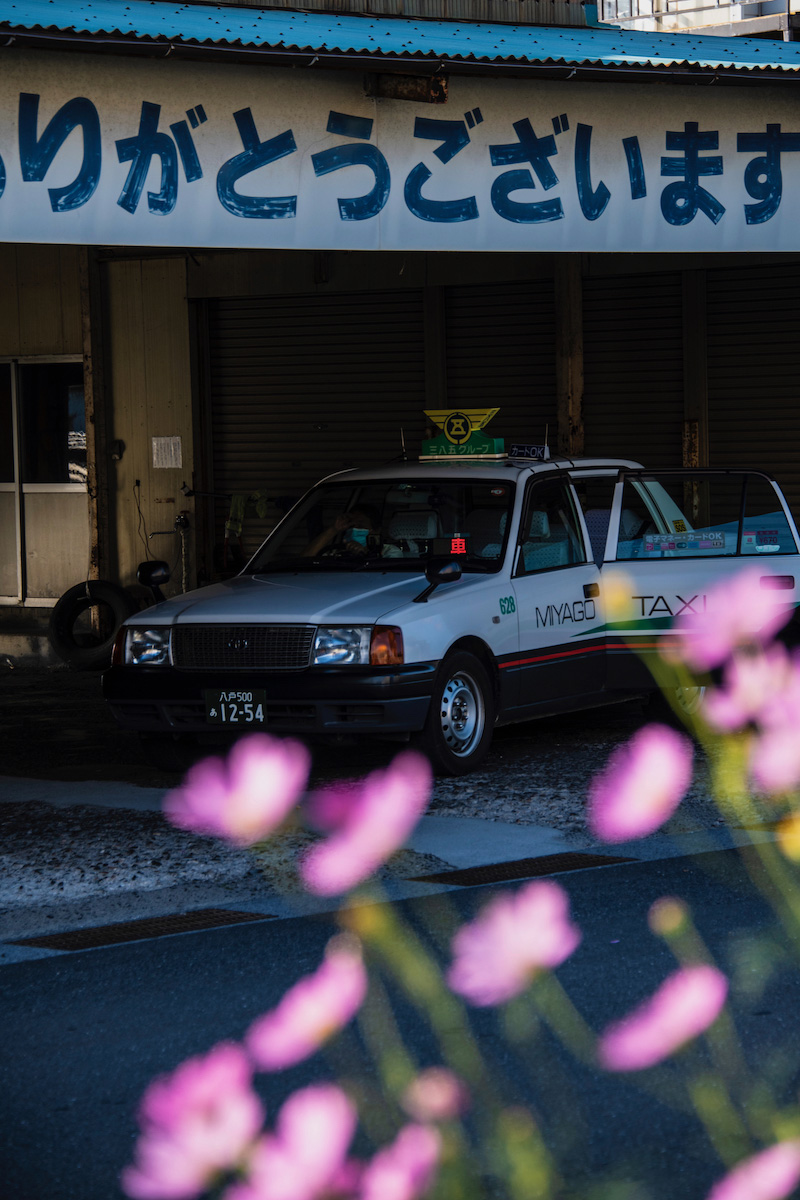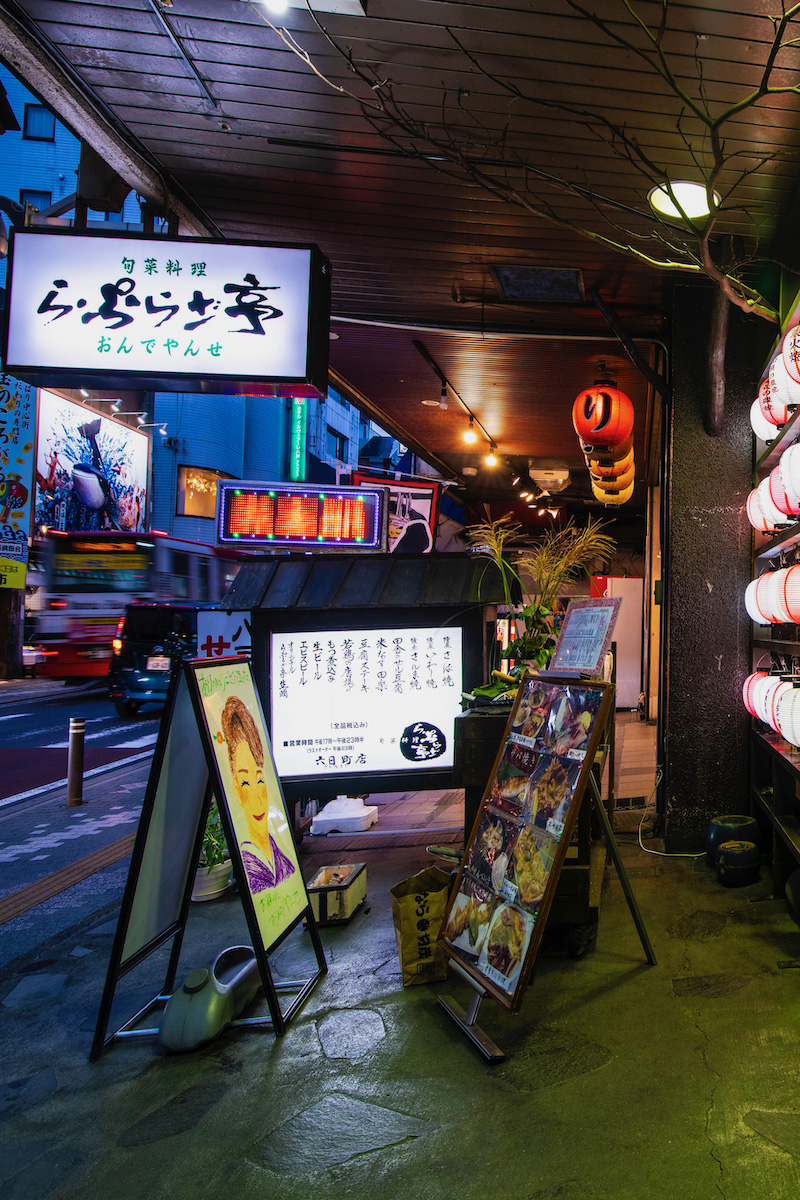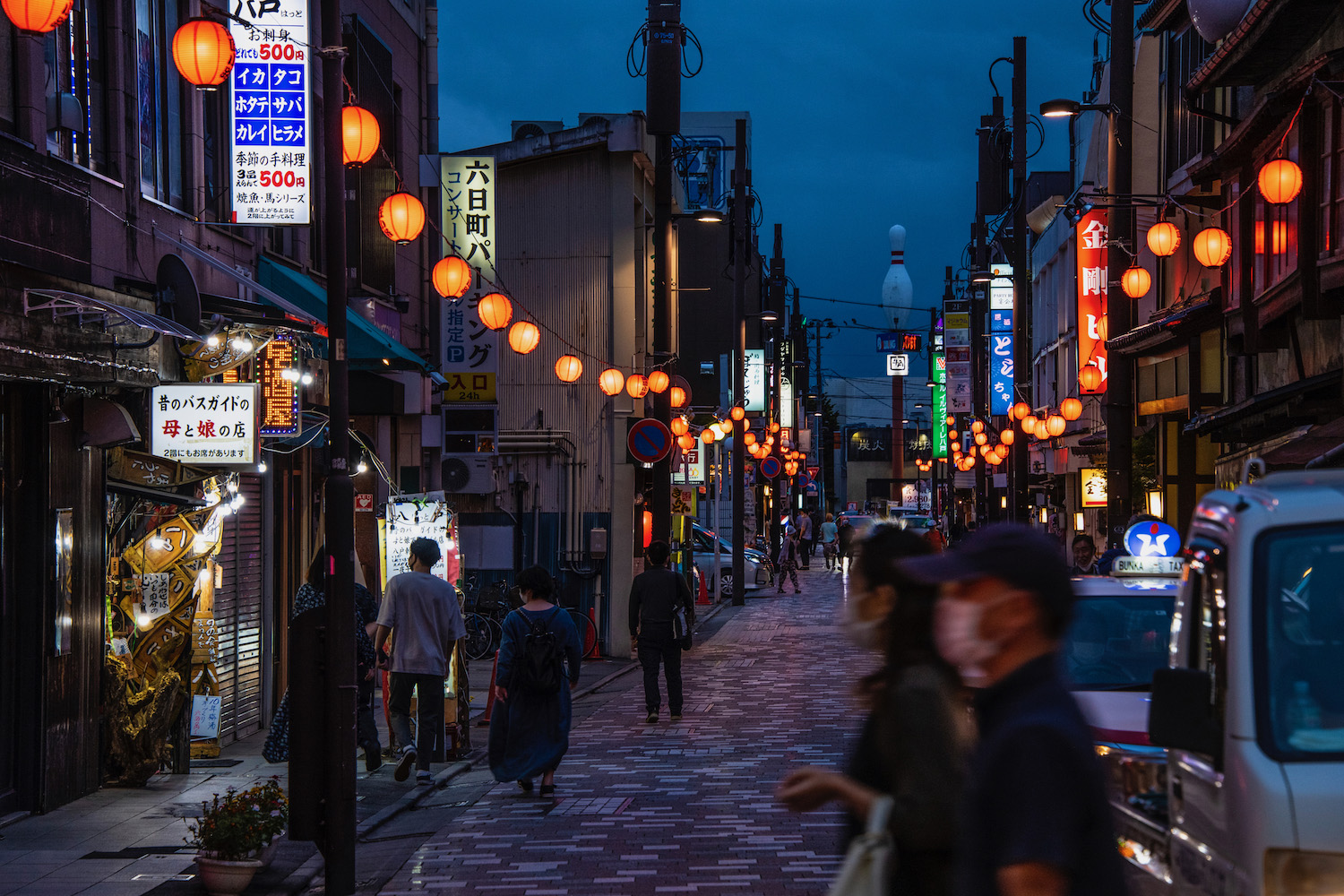 Having woken up around 1 am due to jet lag, and having stayed awake due to my racing mind, I craved a quiet morning. This seemed feasible, at least initially: Hasshoku seafood market, which I expected to be the day's first destination, didn't open until 9, four hours past the time I normally rise.
When I opened Google Maps, however, another morning market—maybe a superior one, as far as I could tell from the pictures and reviews—jumped out at me. This one had been open since 3 and would close at 9; I threw on some clothes and, having just missed the once-hourly train, decided to walk the nearly four-kilometers separating my hotel from Tatehana Pier.
The first three were largely anonymous kilometers, which could've been in any secondary or tertiary Japanese city, although there were little quirks here and there: Different colors of morning glory flowers on the same vine; droopy sunflowers wearing what I can only describe as cyan pantyhose; a woman who followed up the standard "Nihongo totemo jyozu desu" response to my "Ohayo gozaimasu" with an English-language declaration that she wished for nothing more than peace on earth.
It was only when I crossed over Niide River to the fishing harbor where the market sets up every Sunday that I truly felt I'd made the right decision. Turning around to see the aptly-named Dream Bridge rising over the otherwise forgettable neighborhood I'd just strolled through imparted the sense of place that usually precludes my destination of love for a city.
As far as the market itself, well…no complaints, apart from the smoked bacon I ordered having burned the skin off the roof of my mouth. The visual feast was at least as delicious as what I ate there (I also had a spring roll filled with Aomori apples, and a skewer of grilled saba mackerel). The pop-up J-Pop performance, while not really my jam, added levity that might otherwise have been missing among the 100%-masked and mostly reserved crowd.
And yet, when all was said and done, I ended up preferring Hasshoku Market—which is something, consider what a pain it was to reach.
Part of this was down to the food. Nothing I'd consumed or even seen at Tatehana had compared to the smartphone-sized oyster, the tuna-scallop-squid donburi, the ¥300-per-pop sake samples (less than $2 at current bargain-basement exchange rates) I savored during my time walking through the food center, which was admittedly the less superficially attractive of the two.
Then, there was the human side. All the ladies at Hasshoku—virtually everyone I encountered there was female—humored my terrible Japanese, even though some of them could no doubt speak English.
The girl at the Nihonshu bar was particularly patient. "Karaguchi no Nihonshu," I struggled to think of the proper particle, and wondered whether I actually did want dry sake, "wo tabetain desu."
"Aomori-ken no?" She asked with a grin so warm there's no way it could've been fake.
I nodded, and added a "Hai!" to make sure I was understood. (I made the right sake choice, by the way, if you're curious).
Then, there were the little touches at the market. The fresh cut flowers in the restroom—the men's restroom—which just so happened to match the color scheme of the place. The fact that the kaitenzushi restaurant was willing to serve my favorite ice cream—the best ice cream in the world—at 10 o'clock in the morning.
My elation continued onboard the bus to the ruins of Nejo Castle (not to be confused with Nijo Castle in Kyoto), even if I felt less than excited to visit a post-WWII reconstruction built atop a Warring States-era foundation.
It was only when I made my way from the castle ruins back to the bus stop—I didn't have fuel in my tank for another four-kilometer walk—that it dawned on me. I wasn't beaming because I loved Hachinohe, in spite of how quickly the city had charmed and impressed me.
No, it was a more fundamental joy: Japan is (sort of) open to tourism again after nearly 30 months, during many of which it seemed like the country might stay closed forever. The moment I spent more than two years pining for, unsure of when or if it would come, has finally arrived. And boy, am I ever living in it.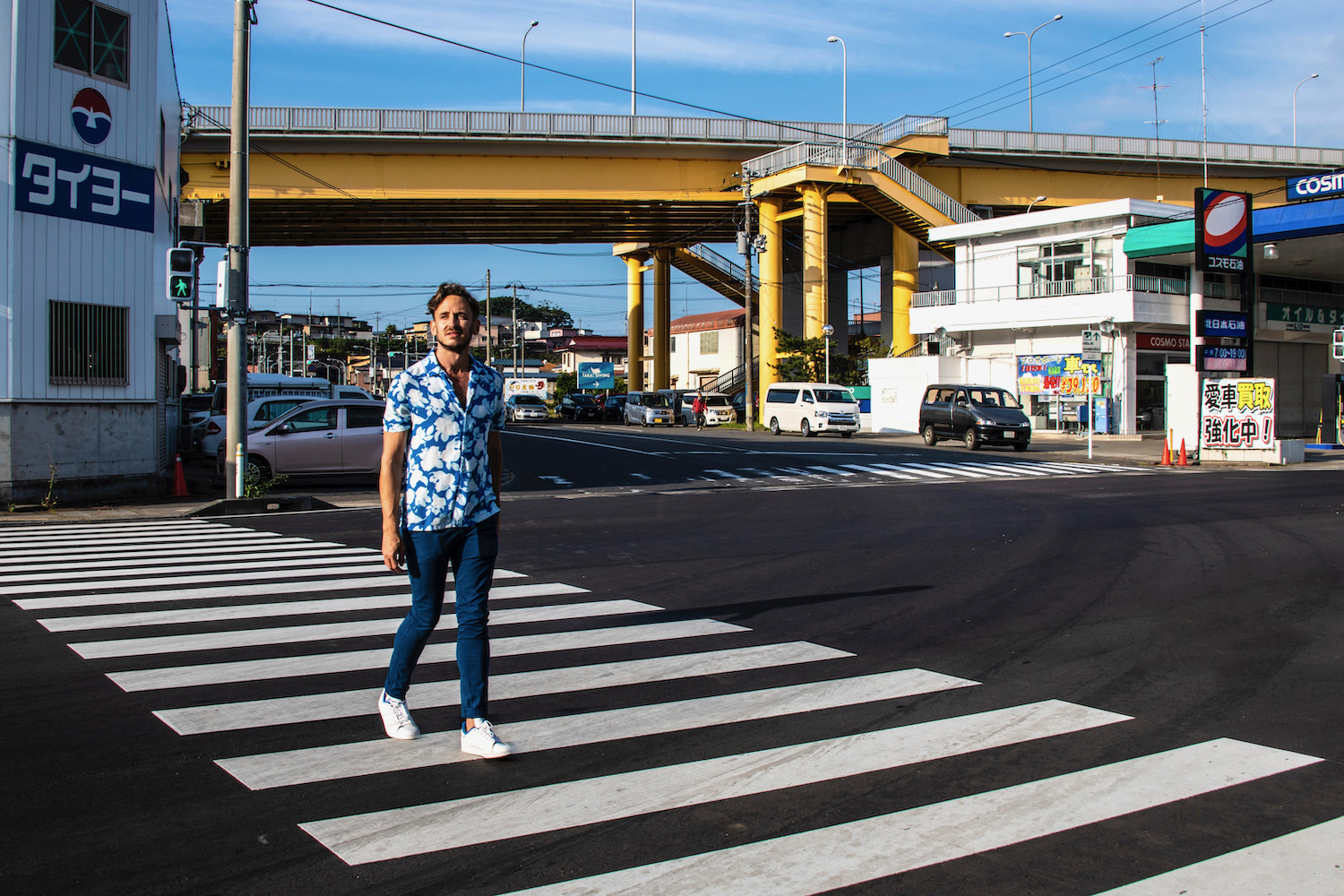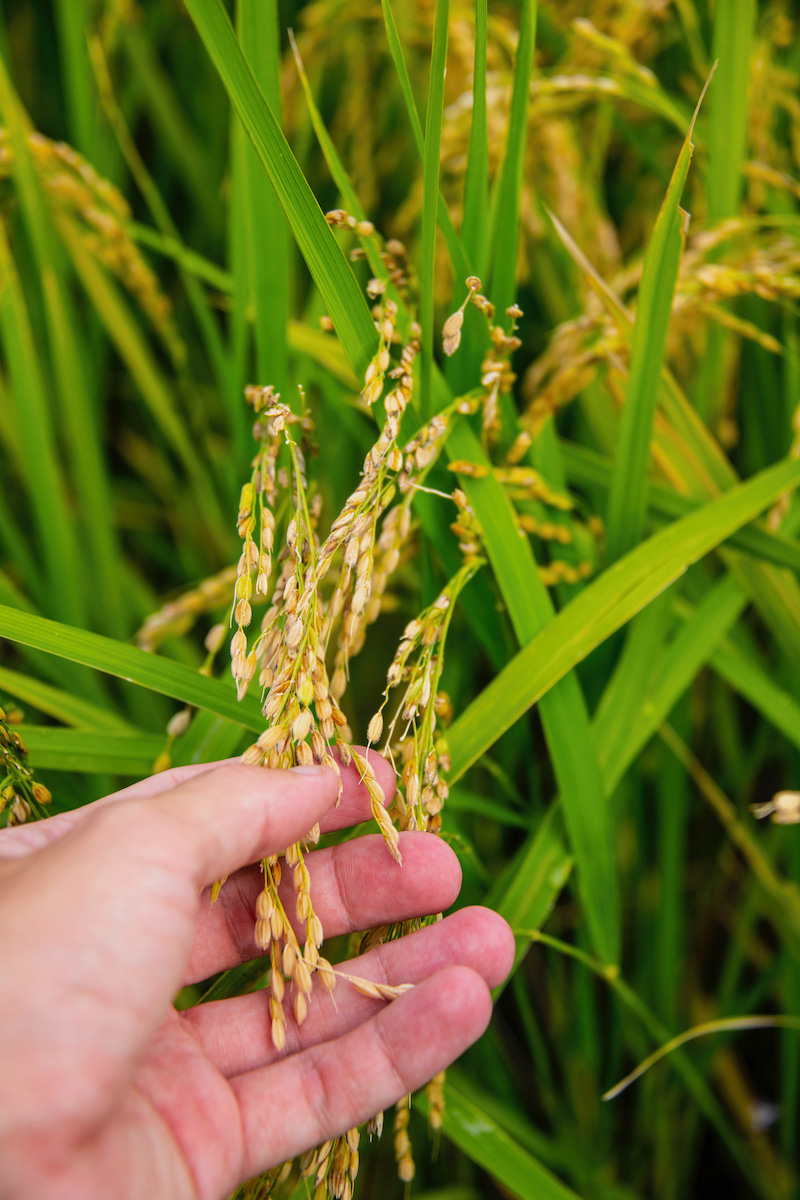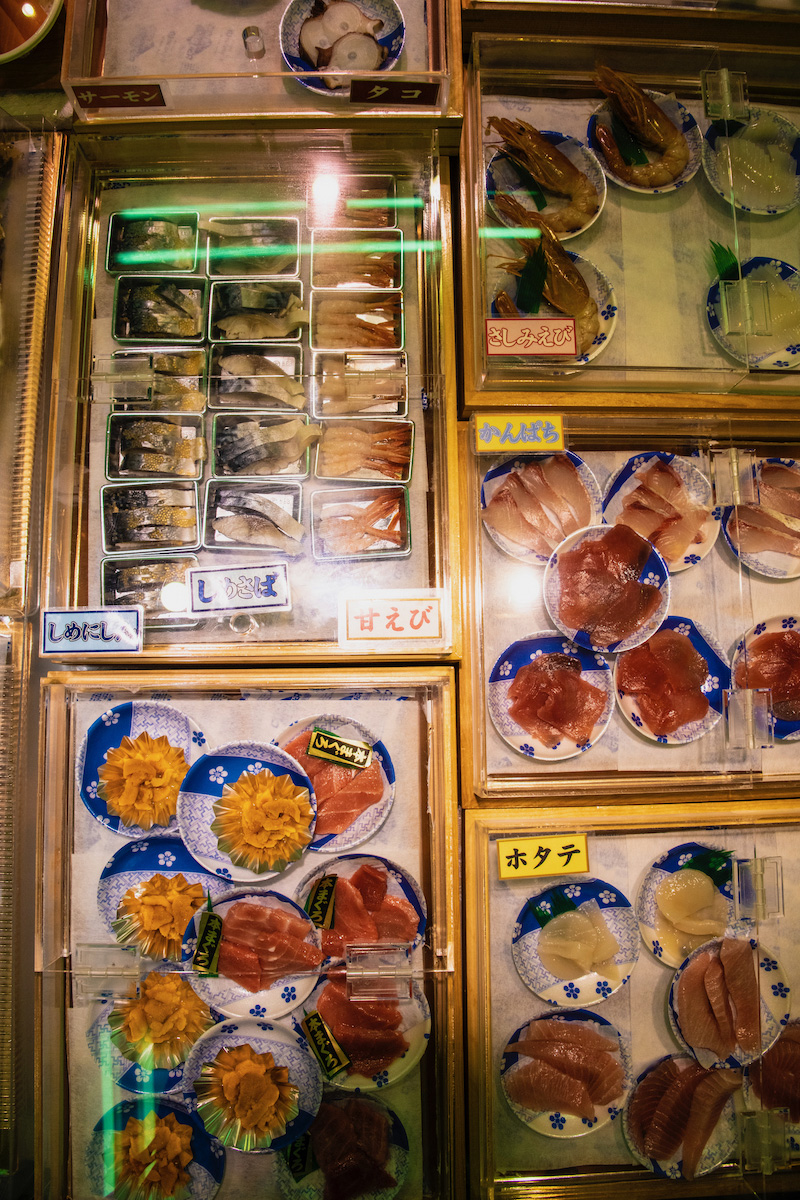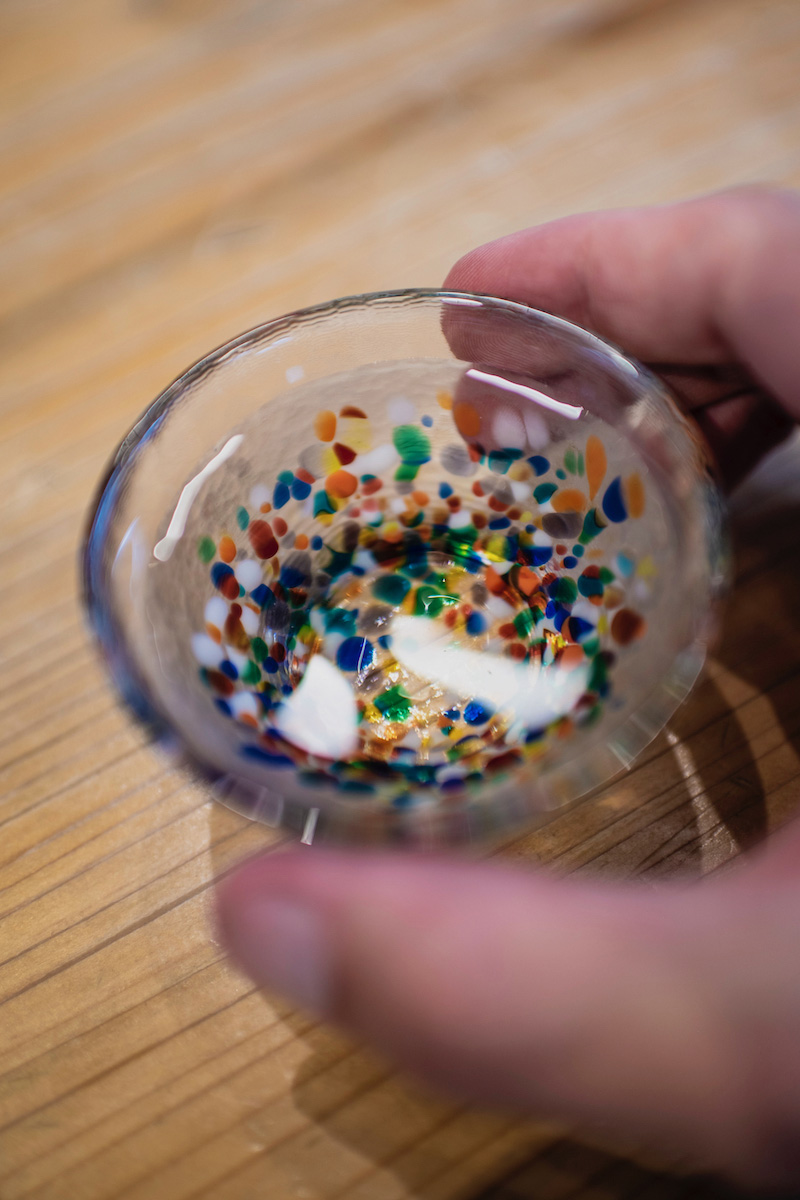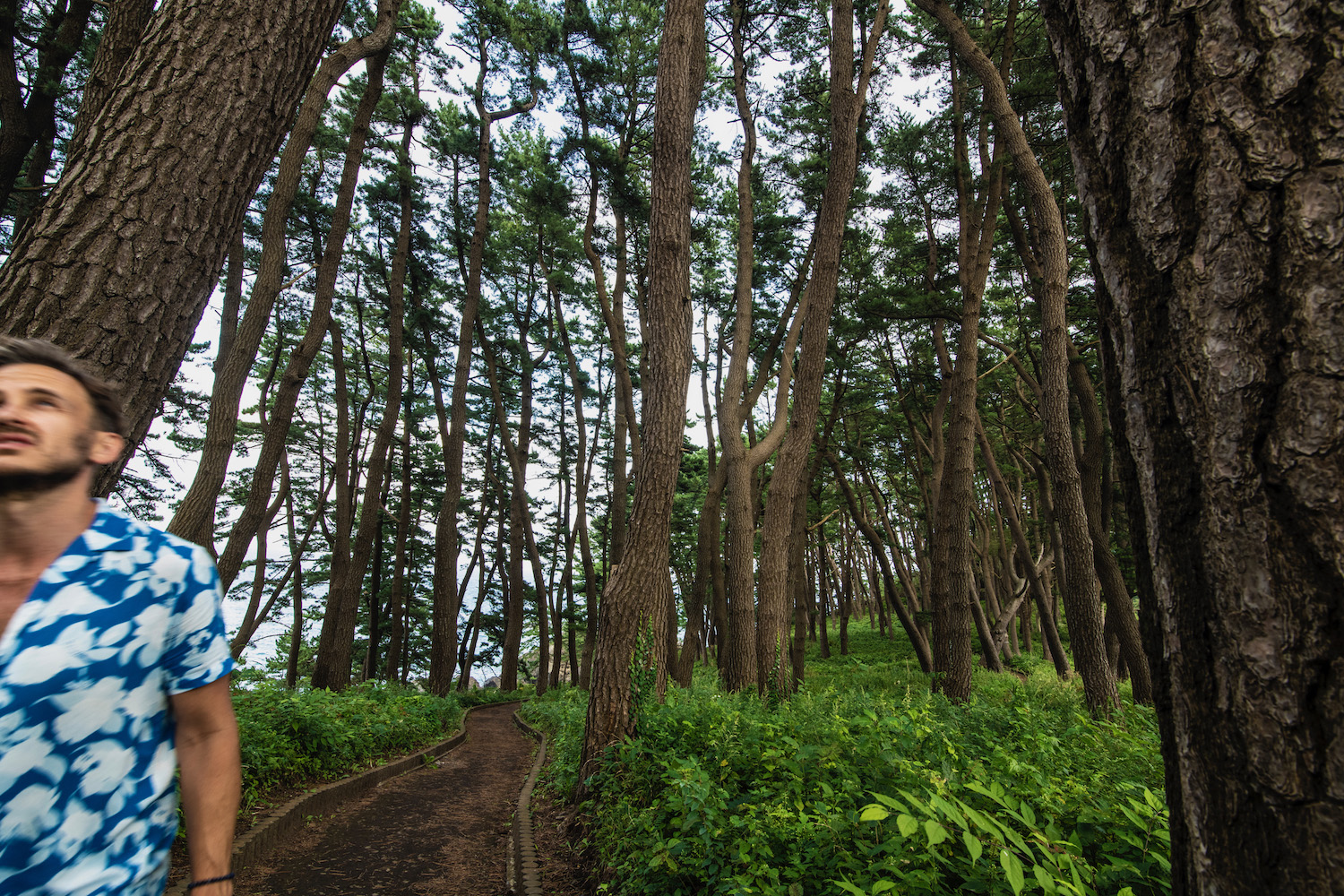 The better you get to know a place, the easier it is to feel disappointed when you discover aspects of it that are anything but spectacular.
This was what I told myself as I traipsed through the pine forests along the Tanesashi Coast, where I spent my last afternoon in the Hachinohe area. Just because something happens to be in your world at a given moment doesn't mean it has to rock it.
The ocean looked rough and inhospitable but also strangely inviting whenever the sun would shine on its violent waves. The rustling of the needles and branches overhead was serene and calming in a way that belied their imposing height.
All of which is to say I was deep in my head as my body wafted in the winds battering the coast, which were no doubt the reason the matsu no ki that towered over everything were twisted so dramatically. Apart from the occasional "Konnichiwa" to and/or from the occasional passer-by, there was no language or emotion in the ether.
At least not until someone said more than hello in return. A lot more.
"It's wonderful that you love my adopted home city so much," said Ellen, a gregarious Singaporean who'd engaged me in a long conversation, after having expressed shock that I had come to Hachinohe at all.
"You should returned in winter," she continued, "the sunsets are amazing." She proceeded to describe a nearby observation tower, which apparently looks like a candle when the sun sets behind it, around which cormorant birds scatter at the end of cold days, apparently to dramatic effect.
I nodded and smiled—Hachinohe is on my itinerary for next February, albeit mostly as a base for Lake Towada and Oirase Stream. Assuming the place Ellen was nice enough to describe actually lived up to the hype she gave it. That's never a guarantee.
After we bid one another "Sayonara," I remained silent for the rest of the evening, including onboard the once-an-hour train back to Hon-Hachinohe. I looked intently for the Wayama Bowl's neon sign as it sped along, but true to my prediction it was dark and dormant.
FAQ About Visiting Hachinohe
Is Hachinohe worth visiting?
Hachinohe is one of Japan's most underrated cities. Whether you come to discover the unique food and drink, to explore the eclectic cityscape or to enjoy natural beauty along the Sanriku Coast or farther inland, you should absolutely visit Hachinohe.
How do you get to Hachinohe?
Hachinohe is located on the Tohoku Shinkansen line, and is reachable in under three hours from Tokyo, and also connects directly to Hakodate, Aomori, Morioka and Sendai. You can also fly to Hachinohe, via either Aomori (AOJ) or Misawa (MSJ) airports.
How many days should you spend in Hachinohe?
Depending on how many day trips you want to take, I recommend spending 2-3 days in Hachinohe. This gives you at least one full day in the city center, plus time to take two potential excursions: Eastward to Tanesashi and down the Sanriku Coast; and/or westward to Lake Towada and Oirase Stream.