An Aomori travel guide is much more useful than you might imagine. Aomori, far from simply being one of Japan's most underrated cities, is also a captivating and diverse prefecture.
The "tip" of Japan's Honshu island where it meets Hokkaido, Aomori is home to captivating castles, towering mountains, multi-hued rice fields and enchanting scenery, both inland and coastal. Plus, on account of Aomori's relatively remote location, there really aren't too many tourists there.
No matter where in Aomori is on your list or when you plan to travel, take the time to read through this guide, if only to get inspired.
Where to Stay in Aomori
Once again, this is an Aomori itinerary in a broad sense—I don't (necessarily) recommend that you stay only in Aomori. At the same time, Aomori city is a good place to base yourself, being connected by Shinkansen to Hachinohe and limited express train to Hirosaki; it has more hotels available than both those cities combined.
At the same time, Aomori-ken is in general not a part of Japan where the hotels are going to wow you. There are some exceptions—one, really: KAI Tsugaru just south of Hirosaki—but in general, hotels here are pretty utilitarian, from chain outlets like Daiwa Roynet in Hachinohe to the Hotel JAL City Aomori in Aomori city.
Places to Visit in Aomori
Aomori City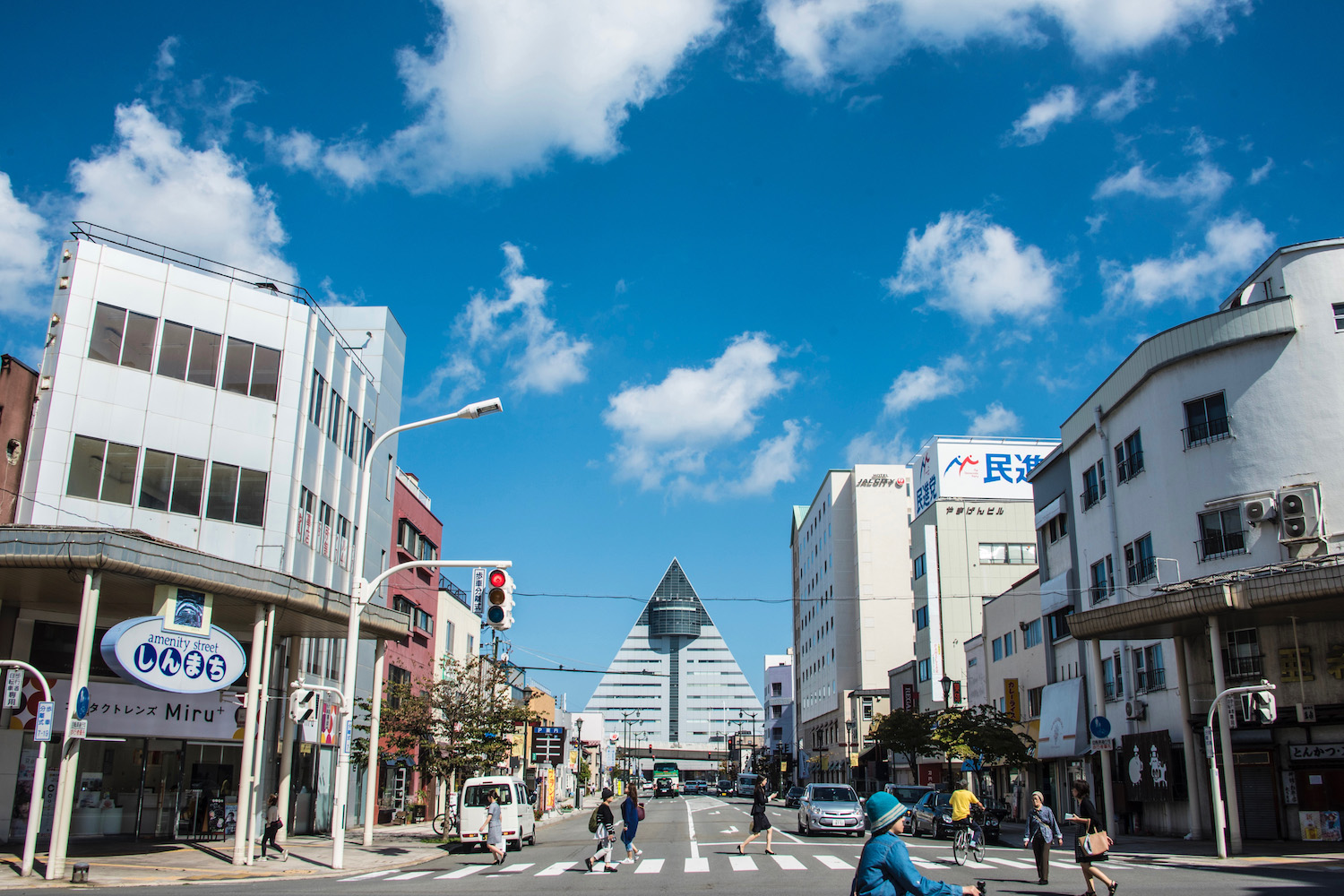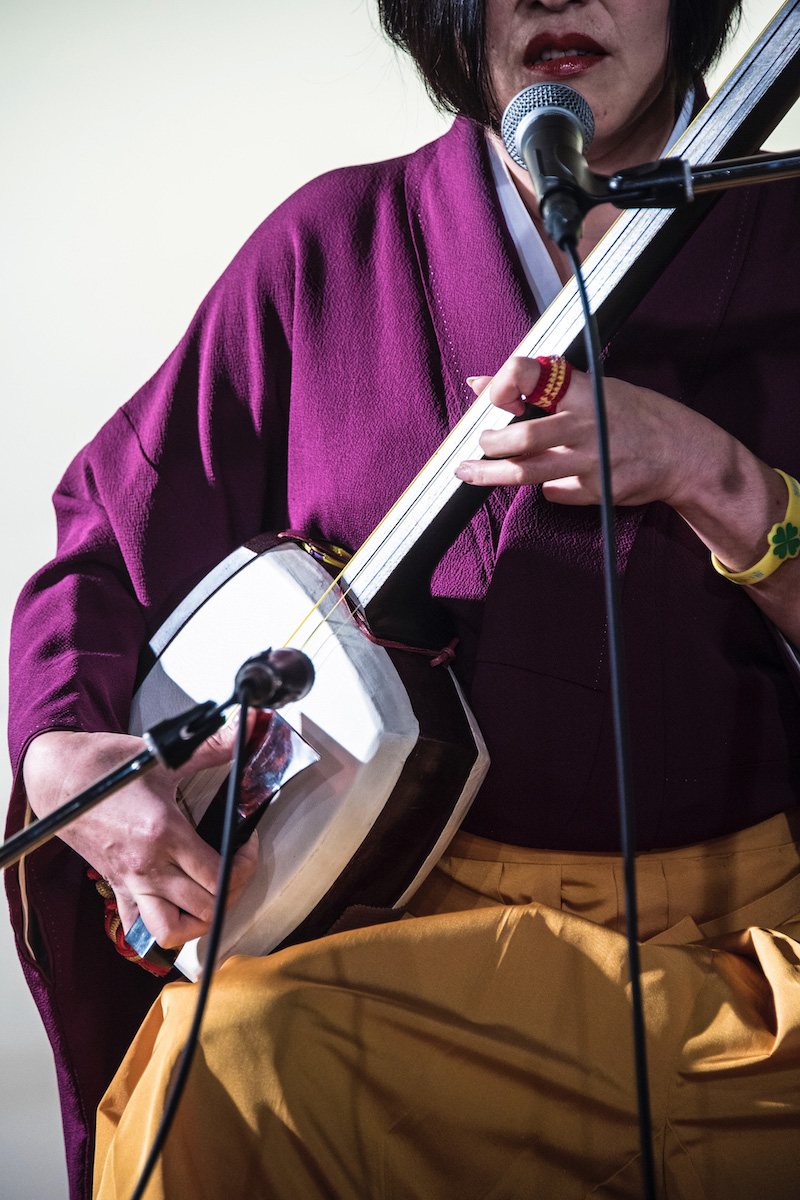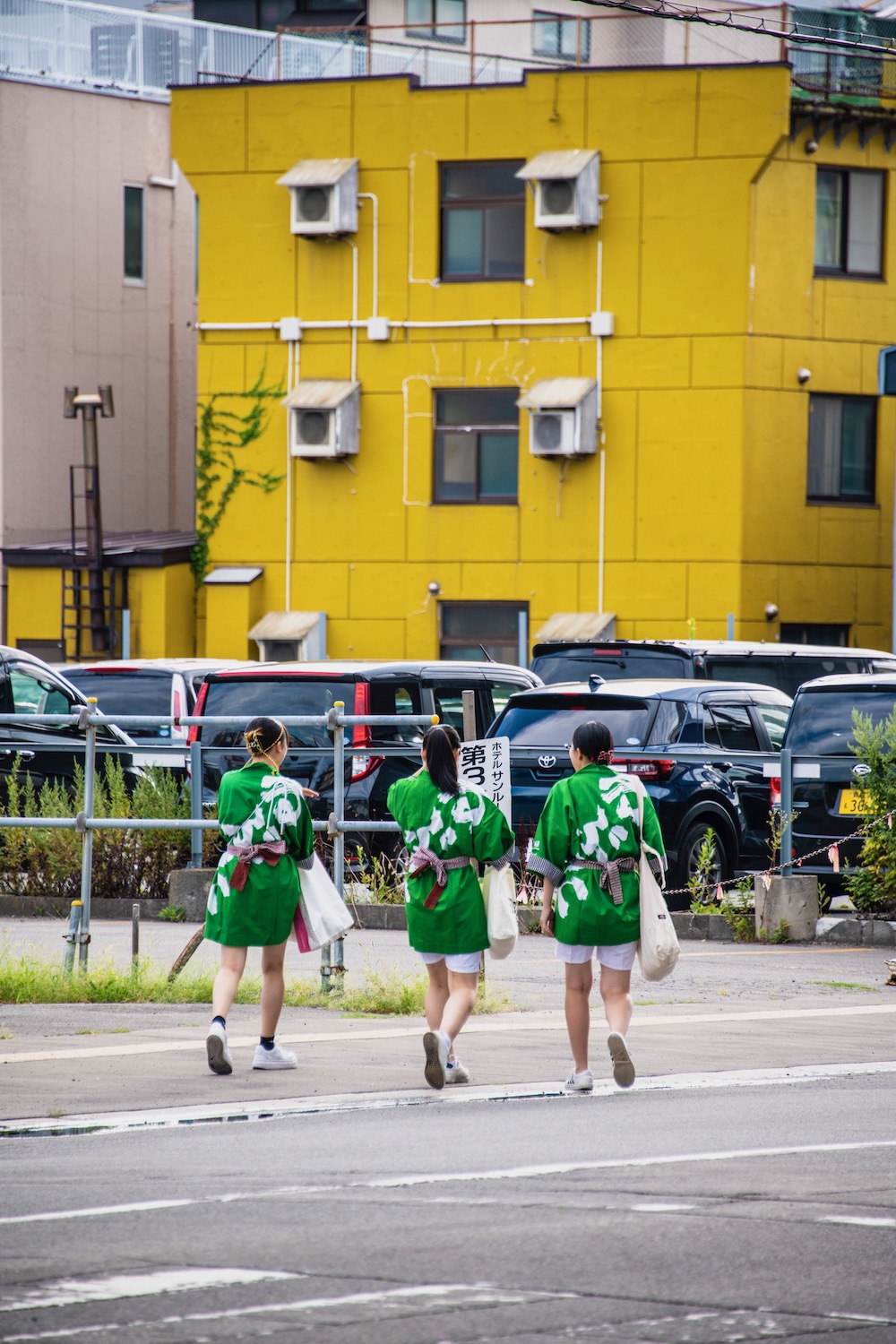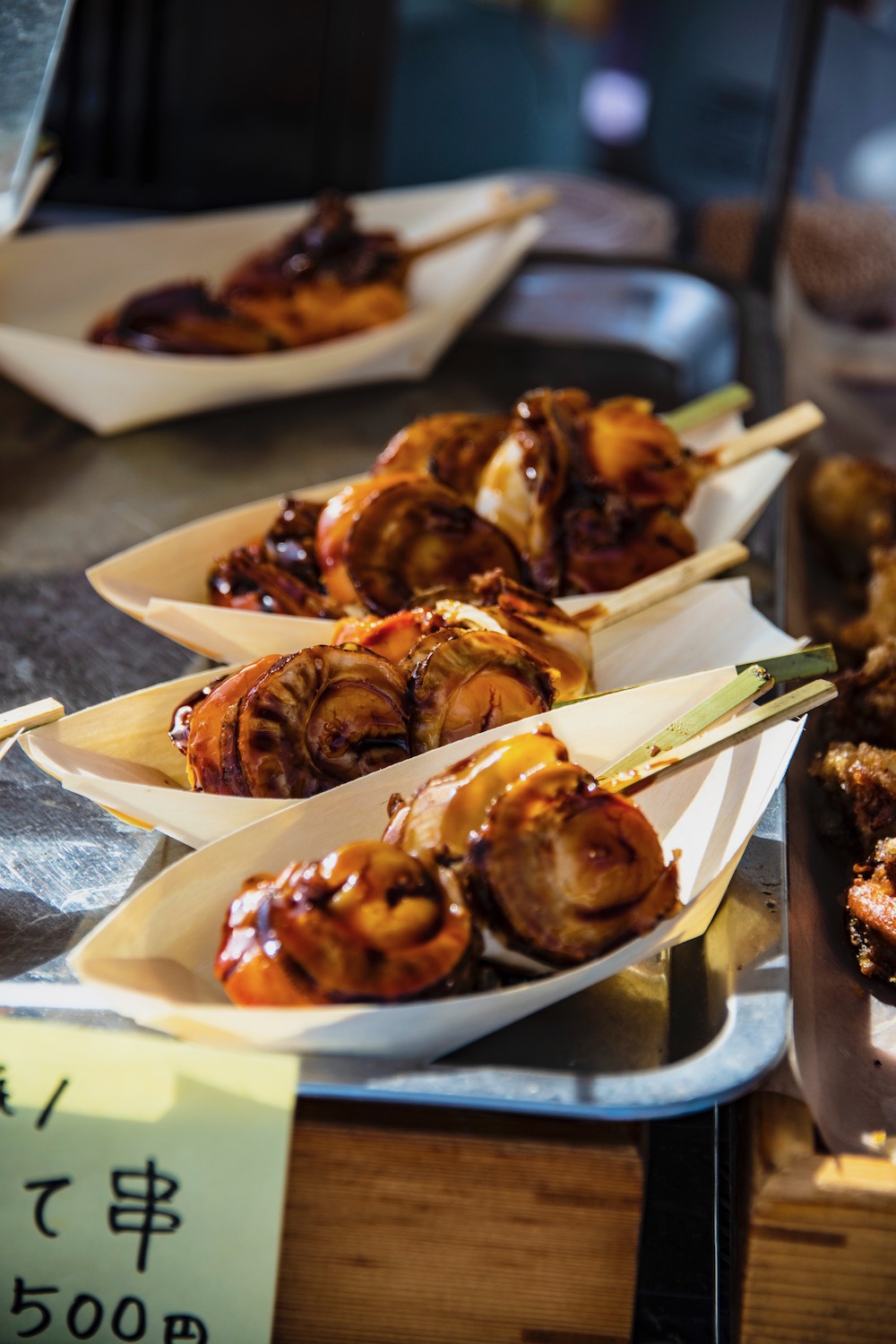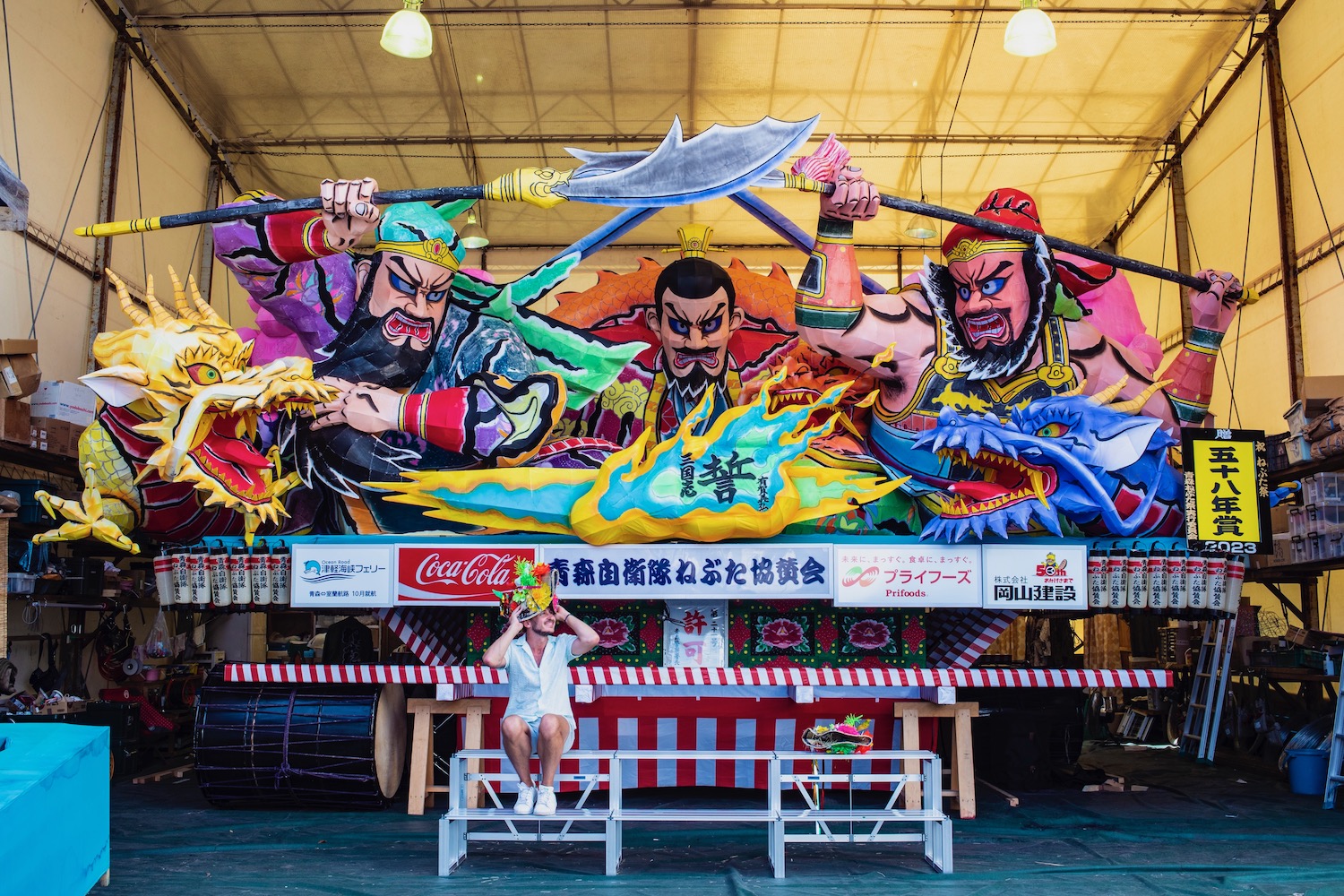 Aomori is not Japan's most interesting city, but there are many interesting things about it, from summer's annual Aomori Nebuta Matsuri festival, to the crazy amount of snow that falls in winter. No matter what part of the year you visit, meanwhile, the strange, pyramidal ASPAM Building will captivate you as you pass it.
Hirosaki Castle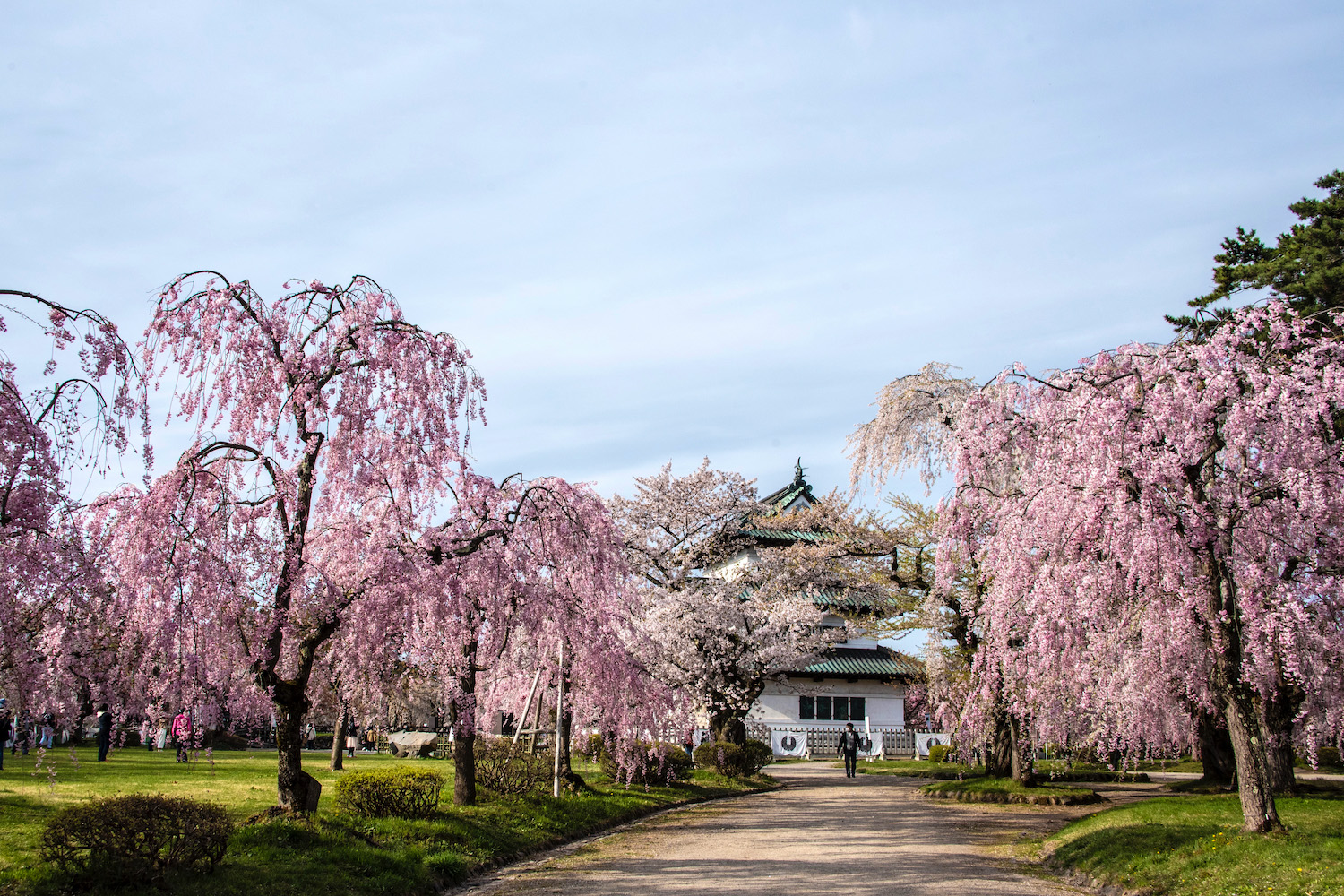 Another essential part of any Aomori travel blog is Hirosaki Castle, located about 45 minutes south of Aomori city on the JR Ou Line. While most famous for the "petal moat" phenomenon that occurs during cherry blossom season, this castle is interesting any time of year you can come here, including during winter's snow lantern festival.
Hachinohe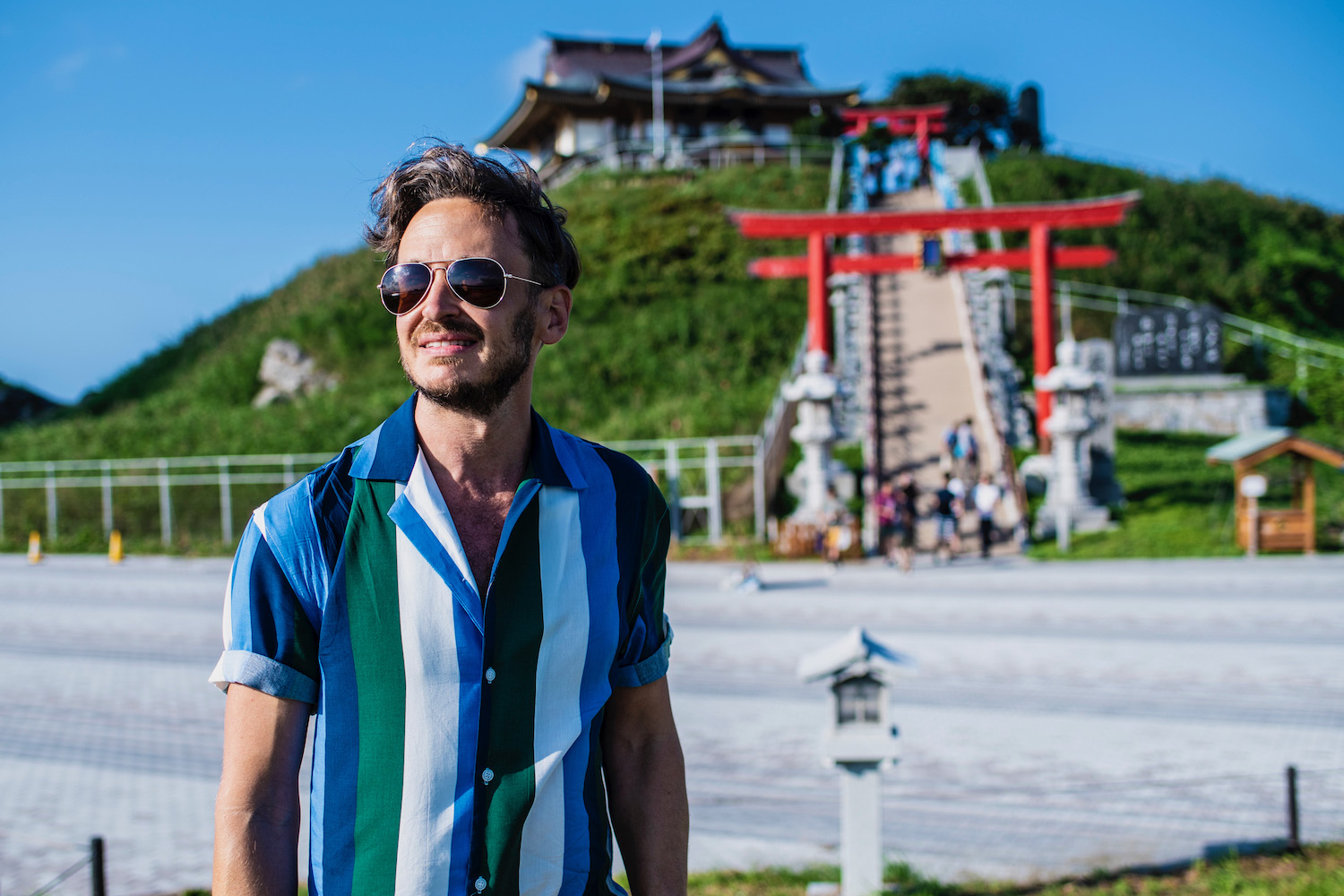 Hachinohe is a city that it literally took me years to appreciate. My favorite place in the city is probably the seaside Kabushima Shrine just southeast of town by local train, although I also love eating my way through Hasshoku Center and going way back in time at Ne-jo Castle, not to be confused with the more popular Nijo Castle in Kyoto.
Lake Towada, Oirase Stream and Sukayu Onsen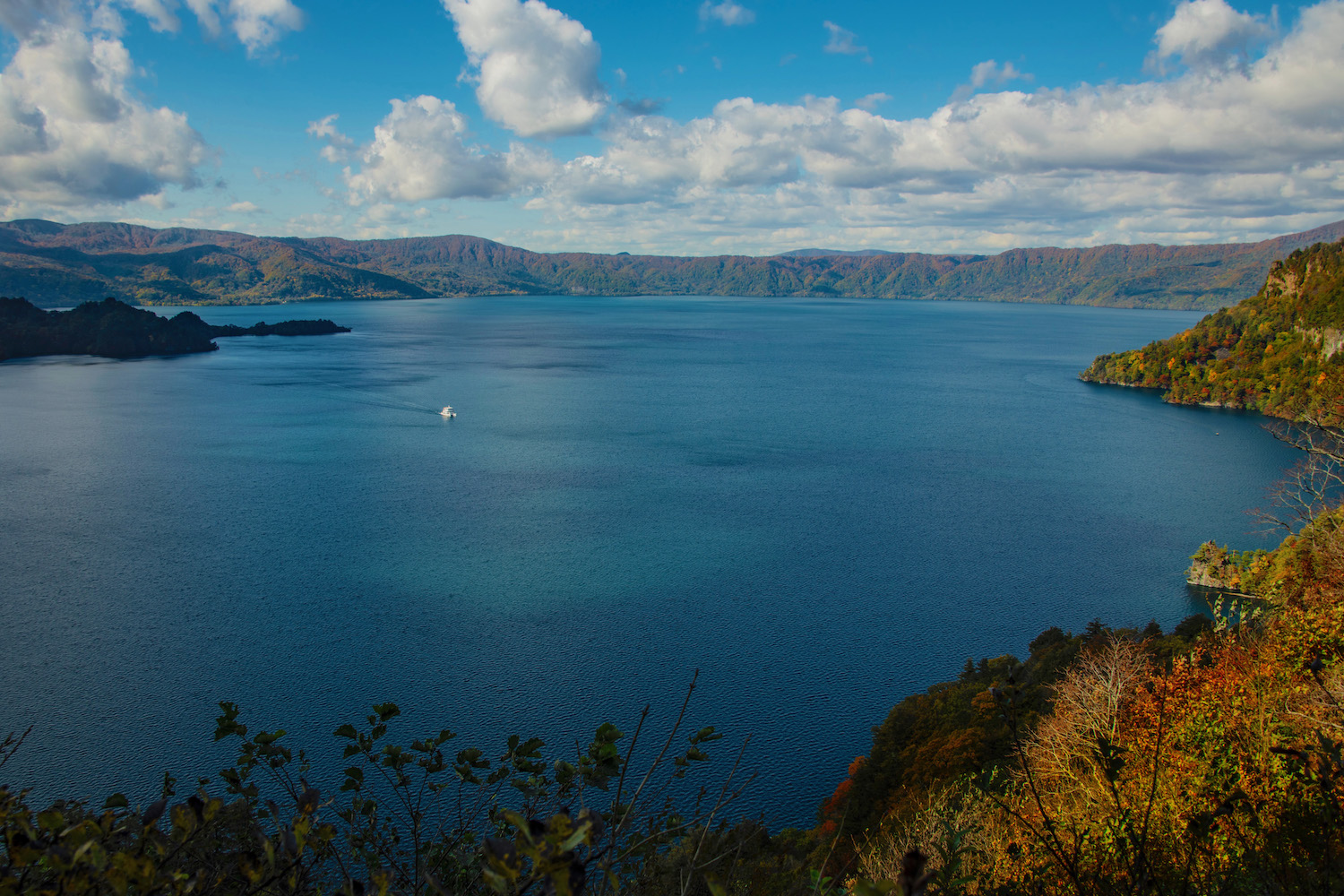 I'm planning to visit both of these places this autumn, and will hopefully be updating my Aomori itinerary with stunning pictures of both decked out in red, yellow and orange. The truth, however, is that no matter when you end up making it to Lake Towada and Oirase Stream (even in the middle of winter), rural Aomori prefecture is nothing to sneeze at.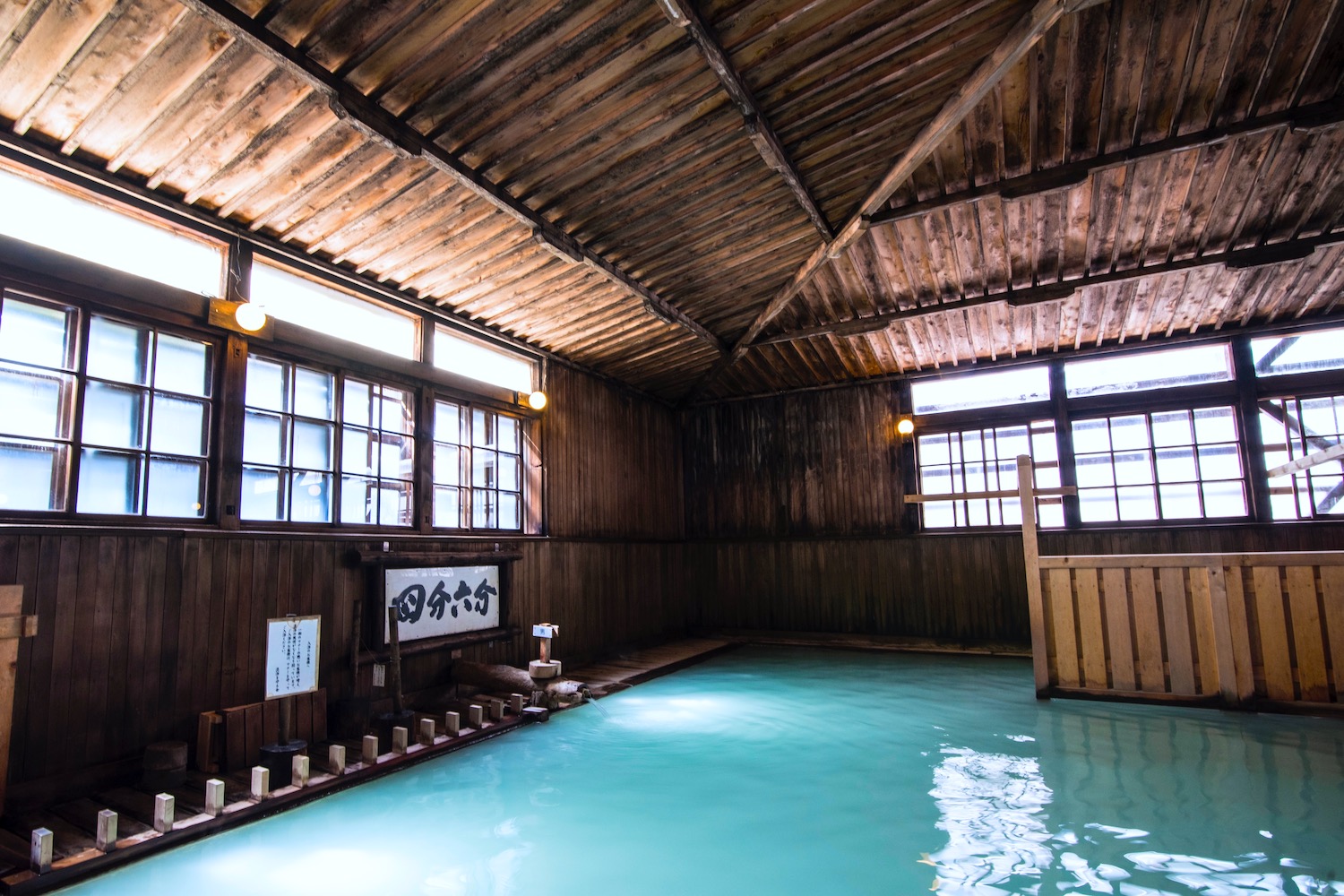 TIP: If you're craving an onsen experience, consider stopping at the superlative Sukayu Onsen on the way to or from Lake Towada or Oirase Stream (they're on the same bus route).
Other Aomori destinations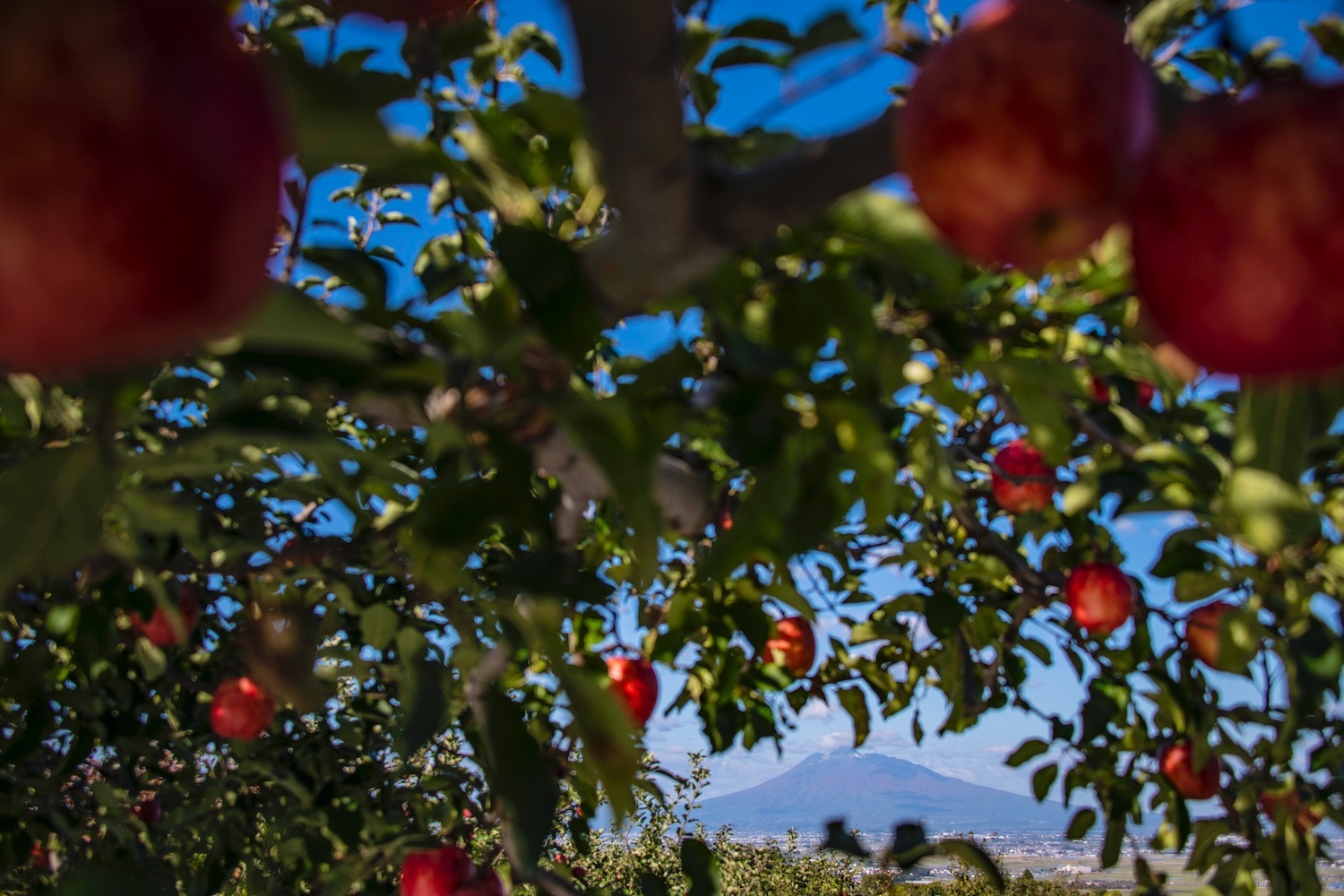 Speaking of the middle of winter, Mt. Hakkoda is where you'll want to travel if you skiing is a top priority when you visit Aomori. Coming in summer? Enjoy the fact that temperatures in northern Tohoku are cooler than they are in the rest of Japan, and the fact that you can partake in the harvest of famous Aomori apples almost anywhere in the prefecture, but especially in the foothills of Mt. Iwaki.
Is Aomori Worth Visiting?
Aomori city may or may not be worth visiting. If you can come during the Nebuta Matsuri Festival in August, or during the winter amid truly otherworldly amounts of snow, it can be a unique, captivating destination. In other times of the year, however, it's largely a stopping off point for more exciting destinations on your Aomori itinerary.
Indeed, Aomori prefecture is absolutely worth visiting—and all year. Spend spring amid the sakura of Hirosaki Castle, summer picking apples at farms, autumn enjoying colors at Lake Towada and winter on the ski slopes of Mt. Hakkoda. No matter what type of traveler you are, or what generally compels you to visit Japan, Aomori has something for you.
Other FAQ About Visiting Aomori
What is Aomori known for?
Aomori is known as being Japan's most prolific producer, for the annual Nebuta Matsuri festival and for Hirosaki Castle's famous "petal moat." To a lesser extent, it's also known for the crazy amount of snow that falls there during winter, and for impressive displays of autumn color.
How do you get around Aomori?
Within Aomori city I usually just walk; the city is too compact to justify learning its bus system. Within the prefecture, I use a mix of local JR lines, the Tohoku-Hokkaido Shinkansen, tourist buses and some local buses when necessary.
How long does it take from Tokyo to Aomori?
It takes about 3 hours to travel from Tokyo to Aomori via the Shinkansen Hayabusa, Japan's fastest bullet train. You can also fly nonstop from Haneda Airport to Aomori, which takes around an hour and then requires a 40-minute limousine bus ride to reach Aomori city.
The Bottom Line
I hope you've found this Aomori travel guide helpful, whether you explore manifold destinations like Hirosaki and Hachinohe, or simply spend a day in Aomori city en route to Hokkaido. Although not Japan's top destination in terms of visitor numbers, Aomori nonetheless sits at the physical pinnacle of mainland Japan—I hope you'll make the climb, for whatever reason compels you. Want to make sure your trip to Aomori is one for the record books? Commission a custom Japan itinerary—and let me sweat the details.