Is Uji worth visiting? Yes, absolutely. But a trip to Uji—I mean, a real trip to Uji—is not quite as simple and straightforward as you might think it is.
It's also much more fulfilling: The matcha-flavored treats along the road to Byodo-in somehow taste more delicious when you've traipsed through the fields where their most important ingredients were grown.
Regardless of what shape your day trip from Kyoto to Uji eventually ends up taking, I hope what I'm about to say informs and inspires it.
Why People Visit Uji
If there's a single word to describe why most travelers believe that Uji is worth visiting, it's "tea." Uji's marketing is shrouded in matcha, which makes sense in one way (it's the key ingredient in most snacks and meals served along the town's main street), but is also strange. The actual tea fields are pretty far outside of town, arguably out of the reach of public transport.
Now, if you have a car or are prepared to take some kind of tour, this is no problem. Likewise, if you're content to taste (and buy/bring home) Uji tea, but don't necessarily need to visit tea fields yourself, you can simply ride the train to Uji, traipse around town and be done with it. Below, you'll find recommendation for all kinds of Uji day trips.
What to Do in Uji
Admire Byodo-in temple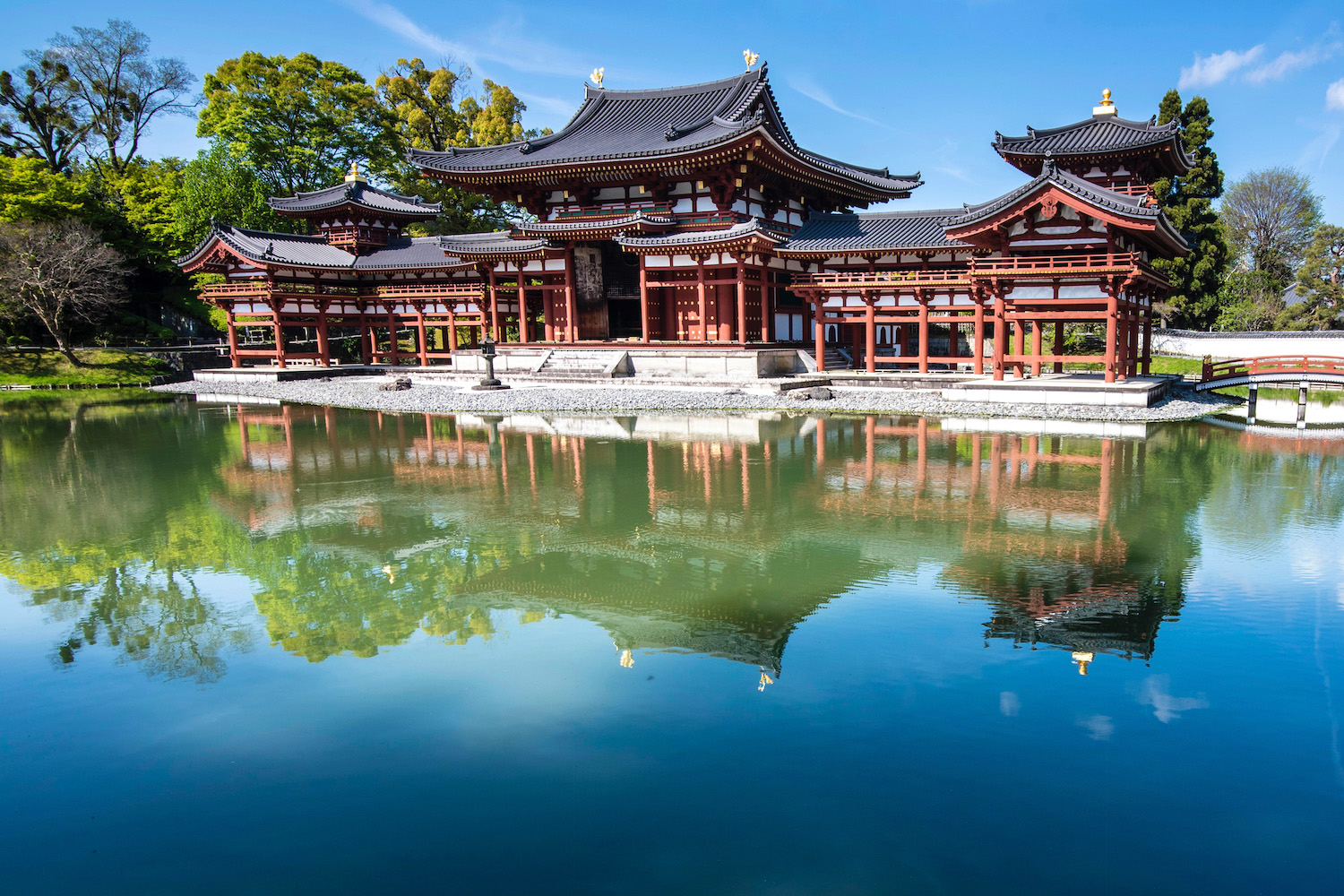 If you've ever held a ¥10 coin in your hand, you've seen Byodo-in temple. With this being said, there's nothing like seeing the 10th-century structure with your own eyes, particularly on a clear day when it's reflected in the pool in front of it. I especially love coming in May, when the wisteria (fuji) vine in front of the temple is at full bloom.
Drink (and eat) matcha delicacies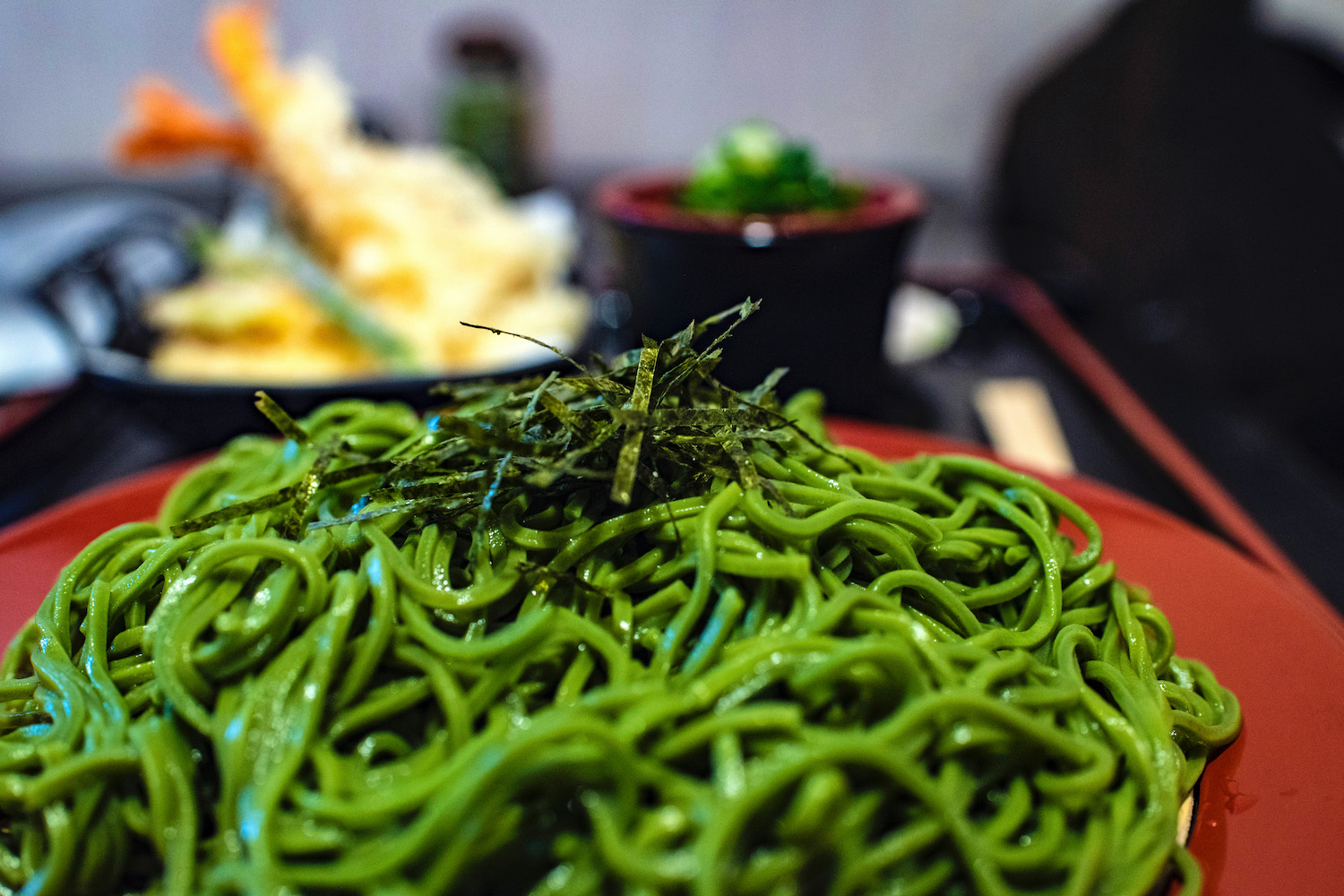 Another thing that makes Uji worth visiting? Culinary delights. If you're in the mood for something savory, stop at any teishoku restaurant along the main street and enjoy a tenzaru soba tempura-and-soba set—the green noodles are made with locally-produced matcha. This same ingredient is used in sweet treats, namely fresh green tea soft-serve.
Stroll along the Uji River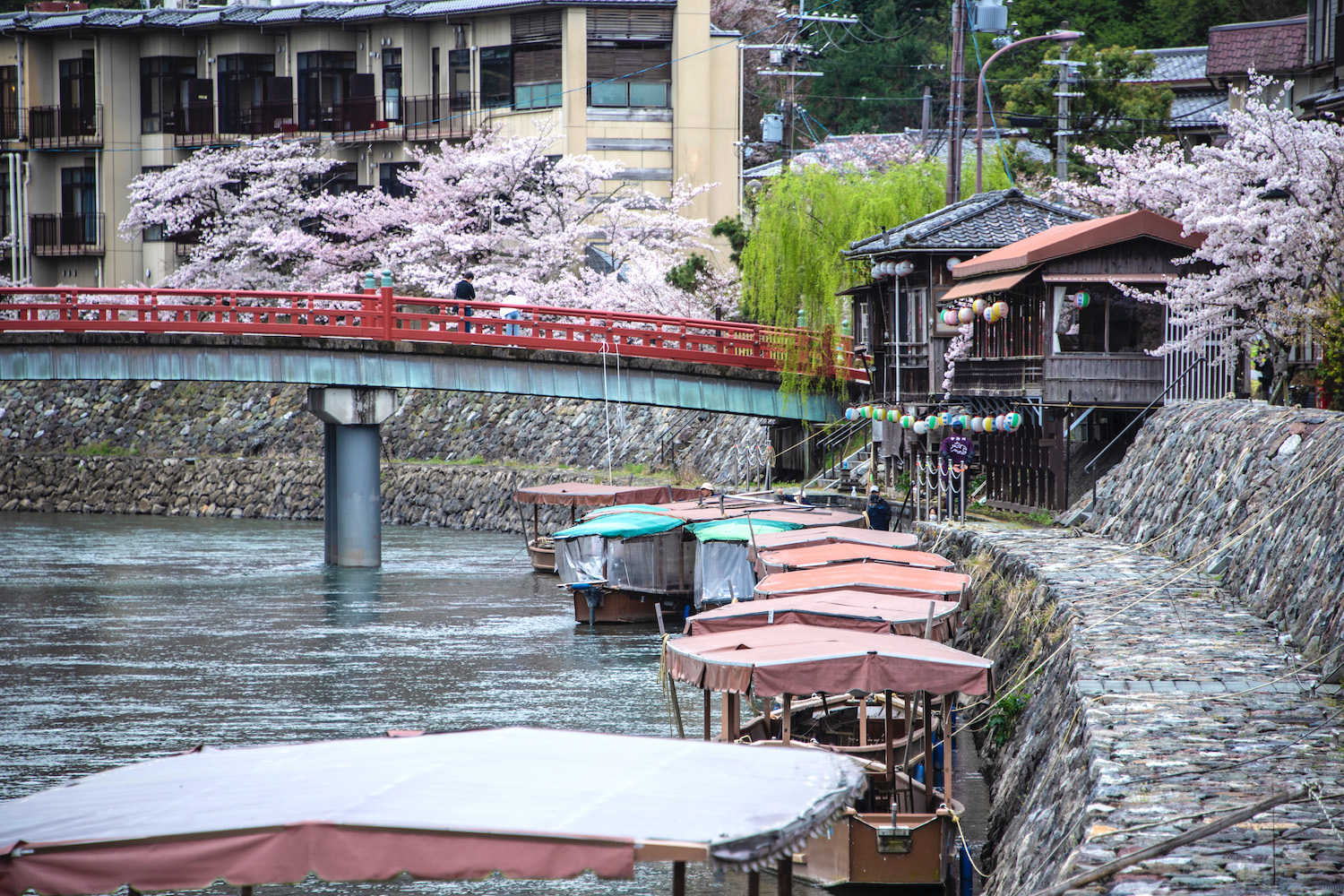 The Uji River sits a bit to the east of Byodo-in and the main town center, but a stroll there is never a bad idea. Depending on the weather, you can hire a local boat to take you up and down the river, along which you'll get a glimpse into the slow pace of life that still predominates here, even as hordes of tourists bustle just steps away.
Tour tea farms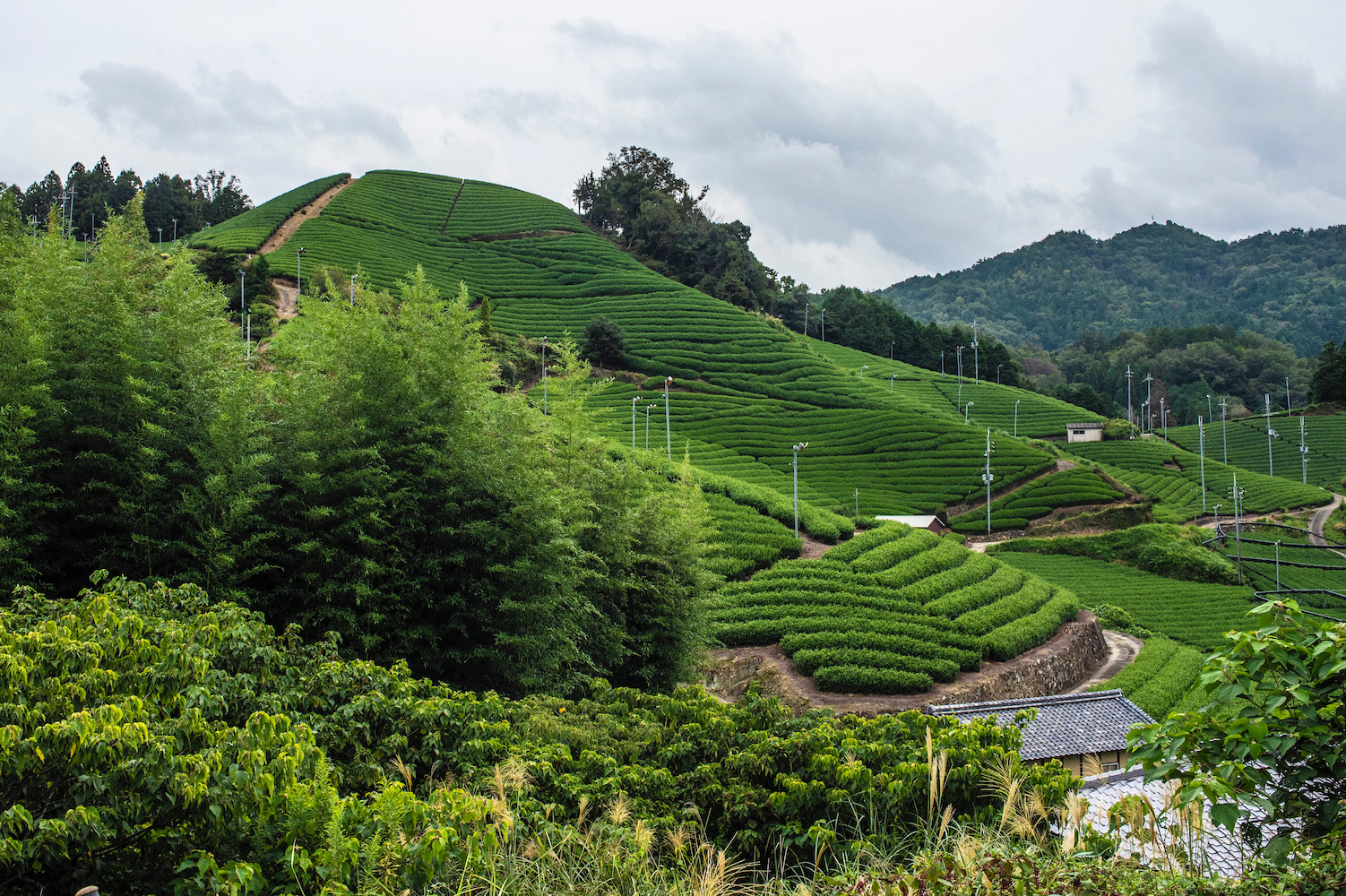 TIP: If you rent a car, it will really hammer home why Uji is worth visiting. Specifically, it will allow you to drive to nearby Wazuka Town, which is where most of Uji's most beautiful tea farms are located. You can get here without a car—namely, if you book a tour with d:matcha or a similar farm—although I like the freedom of having a car.
See sakura or autumn colors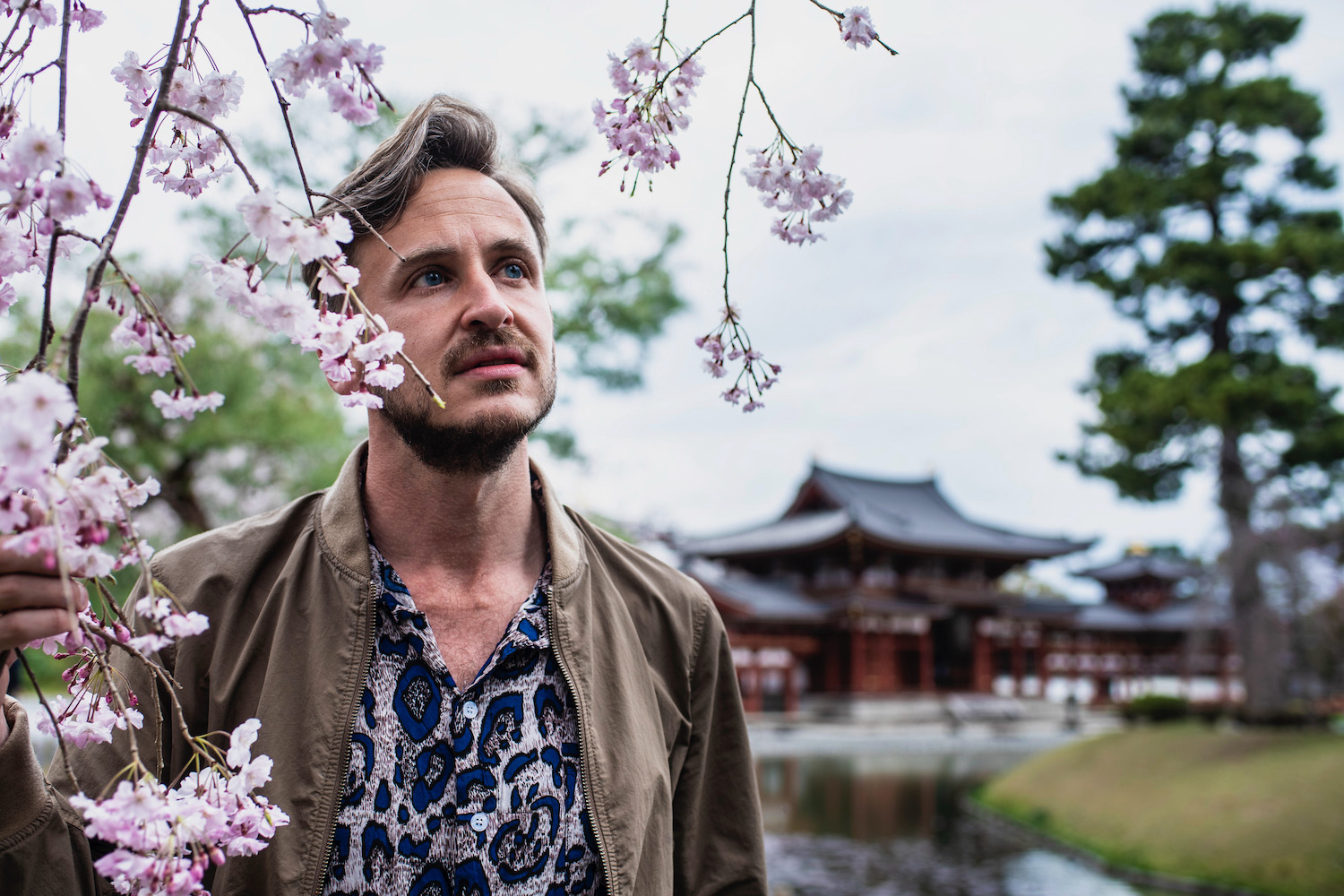 Remember how I recommended that you walk along the Uji River? Another reasons for this is seasonal beauty. In spring, it's where you'll find many of Uji's cherry blossoms; these trees (and others) glow red, yellow and orange in the Japanese autumn, which is another of my favorite times to make a day trip from Kyoto to Uji.
Should You Stay Overnight in Uji?
Although I've been to Uji at least a dozen times, I've actually never stayed the night here. It's so close to Kyoto that is almost isn't a day trip; Uji itself is just beyond the administrative boundaries of Kyoto city. There's also—and I hate to be a broken record—the fact that Uji's town center is pretty far from the tea fields.
Indeed, if you do believe that Uji is worth visiting on an overnight trip, I'd probably recommend renting a car (so that you can see the tea-producing area yourself), and maybe even staying somewhere more rural, although this is totally optional. Some ideas for where to stay in Uji include the city hotel Uji Tea Inn and Guesthouse Kimiko, which is more in the middle of nowhere.
Other FAQ About Visiting Uji
How do I get from Kyoto to Uji?
The easiest way to access Uji from Kyoto is to ride any JR Nara Line train, preferably a rapid service. If you hold a Japan Rail Pass, the added benefit of doing this is that you'll be able to ride for free simply by waving your pass.
Why do people visit Uji?
People visit Uji primarily because of its association with matcha green tea, although surprisingly few of them actually visit the tea fields on its periphery. Secondarily, people come to see Byodo-in, the stunning temple featured on the back of the ¥10 coin.
How many days do I need in Uji?
For most travelers, seeing Uji on a day trip from Kyoto is sufficient. If you do decide to stay overnight, I'd say that a single night is plenty, unless you plan to visit several tea plantations in nearby Wazuka and other towns.
The Bottom Line
Is Uji worth visiting? Yes, although there are many ways to visit Uji. Some people will simply ride the train to Uji station, make the walk to and from Byodo-in and be done with it—and this is perfectly legitimate. However, to really experience Uji, you need to visit some of its green tea farms, which are admittedly pretty far outside the town center. Regardless of how you end up doing that—some travelers will take a tour, others will rent a car—it's really the cherry on top of the (matcha-flavored, naturally) cake that every trip to Uji is. Hire me to plan your trip to Japan, and to make sure all these details (and others) are fully taken care of.