I've been waiting to try ANA's new business class forever—like, since before the world ended. I actually had a flight booked back then.
It would've taken me from Taipei (where I was living at the time) via Haneda (where I'd be stopping to pop into Tokyo 2020) back home to the US. But like the doomed Olympics, it wasn't meant to be, and until very recently I thought it never would: As the world (and, much later, Japan) reopened, I couldn't seem to find any award space.
The good news? My patience paid off, permitting me to fly in ANA's "The Room" on both legs of my recent autumn trip to Japan. The better news? It was worth the wait (though definitely not perfect, I should note).
ANA's New Business Class: Should You Believe the Hype?
Which is not to say my experience with ANA The Room business class was love at first sight. You might say it was night and day—literally. I headed to Japan on the awkwardly-timed NH111, which leaves O'Hare around 5 PM and gets into Haneda after 9 PM the next day. Most of the flight takes place in the dark, which is not just bad for photography: I found the service and the entire mood the flight to be cold and, yes, dark; I couldn't even get excited about the massive seat.
Indeed, the return NH112 leg was better in just about every way, as I'll explain in greater detail below. Both the crew and passengers were more awake—more alive—and the entire (gorgeous, spacious) cabin was bathed in beautiful light. The flight times were also much more hospitable to real life, leaving Tokyo at a humane 10:40 AM and arriving in Chicago just after 7 AM the same day (which would've been perfect were I in the US on business, instead of just Japan).
Breaking Down Flights in ANA's The Room Business Class
ANA's new business class suites: The Room
Although it wasn't as obvious on my weird night flight to Tokyo as it was coming back bathed in sunshine, ANA's The Room is absolutely massive. I'm not an extremely short person, and yet I was able to curl up in it (as if on a couch) when the seat was in its upright position, due to how wide it is.
The bed itself is also very spacious and comfortable, and although the "mattress" (if you can call it that) looks insubstantial, it's surprisingly supportive. The doors were a little superfluous since they don't close all the way and stay auto-opened for parts of the flight, but the sheer size of the seat alone makes it incredibly private and exclusive-feeling.
Why I always choose washoku
In the ANA new 777 business class as in the old, food and drink is one of the airline's top selling points, although this comes with a caveat: You must choose the 和食 (washoku – Japanese meal) to get the full experience. I did this on both my flights; as expected, both the menu items (barracuda sushi; braised mackerel) and the preparation were better coming from Tokyo, having been prepared using Japanese ingredients (and, presumably, by Japanese people).
Disappointingly, several of ANA's 日本酒 (sake) offerings were unavailable on both flights, although I was happy to enjoy a ハイボール (highball) made with premium Suntory Whisky in their stead. Note that ANA offers on-demand "light meal" service between the two main meals, which in late 2022 included a plant-based "Healthy Katsudon" and a rich (and definitely non-vegan) tonkotsu ramen.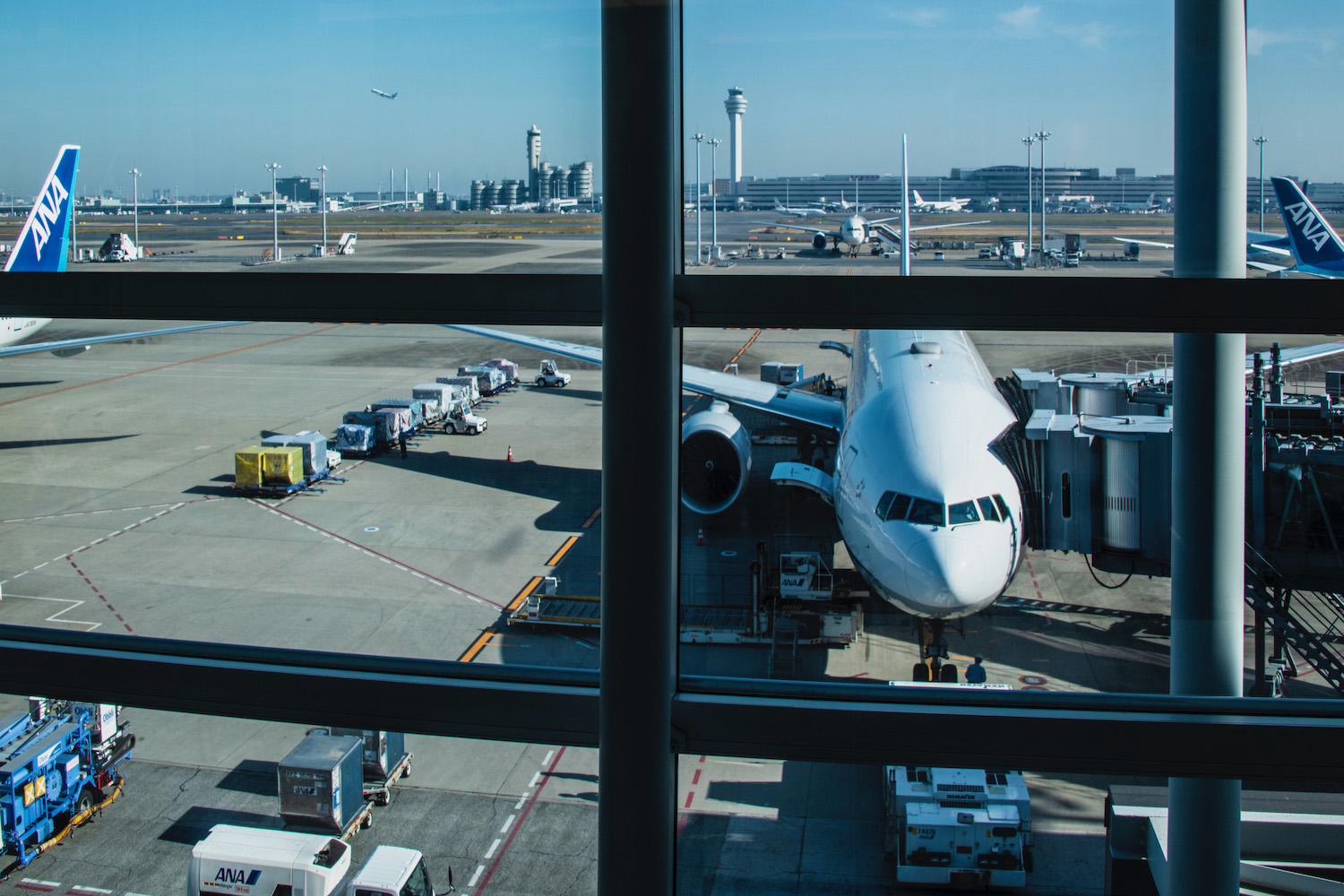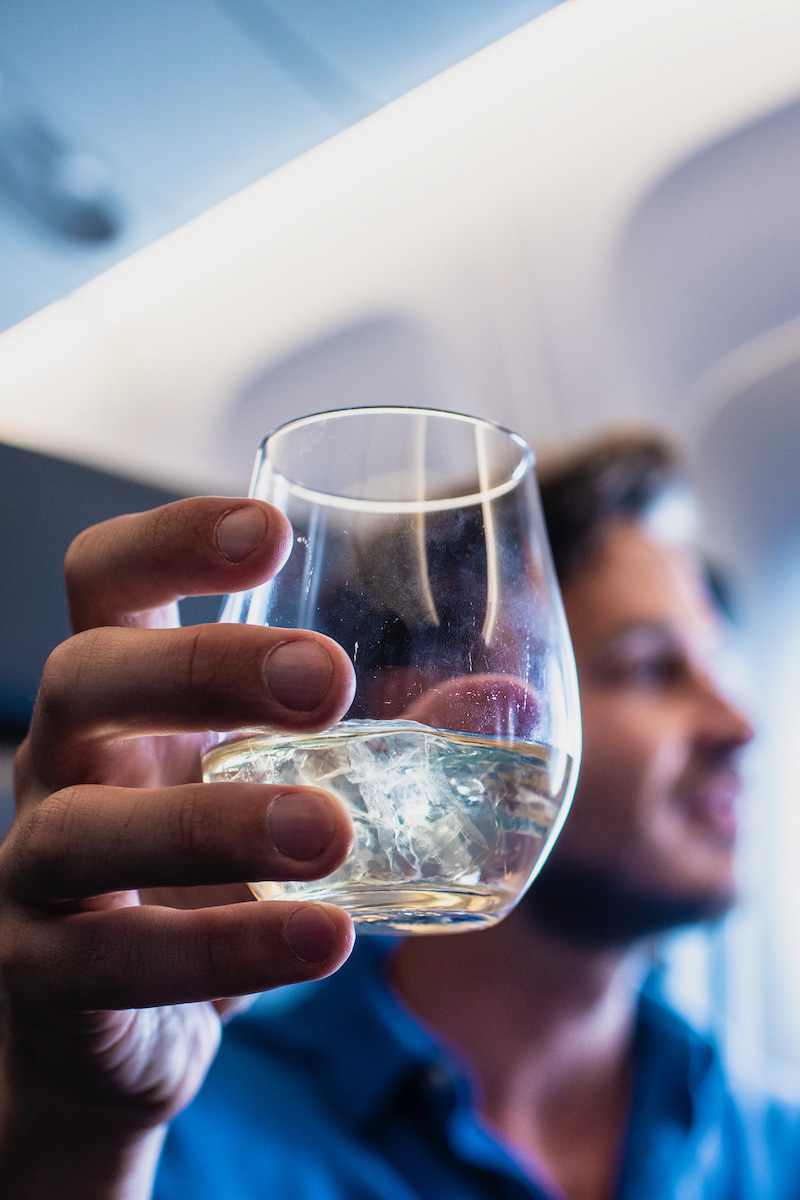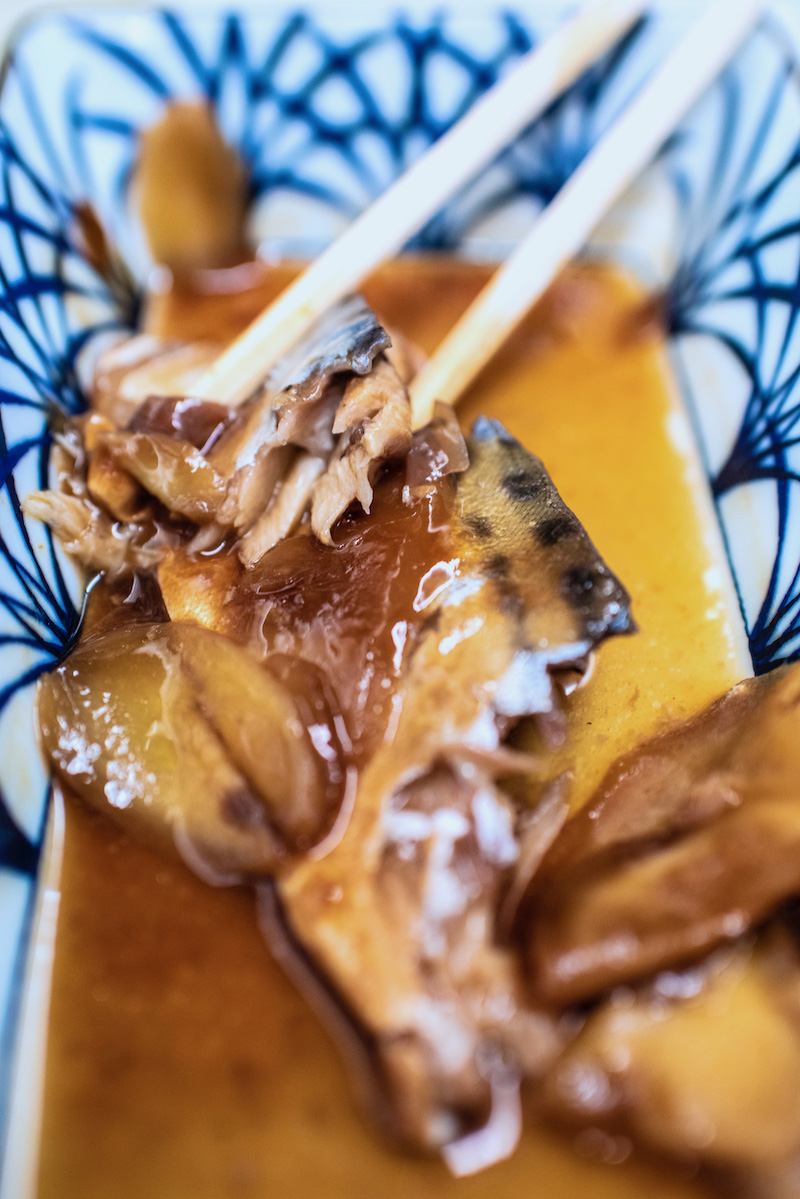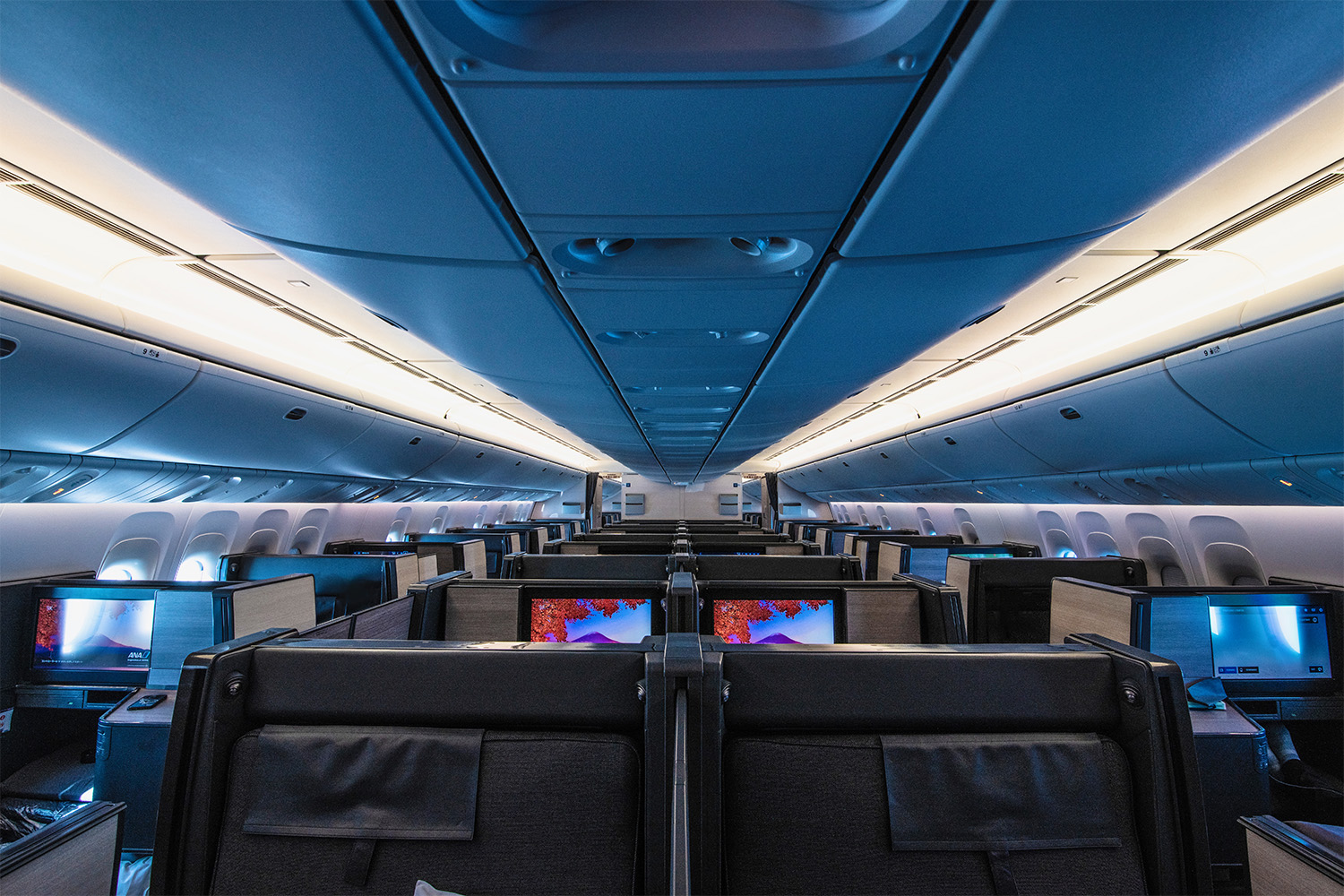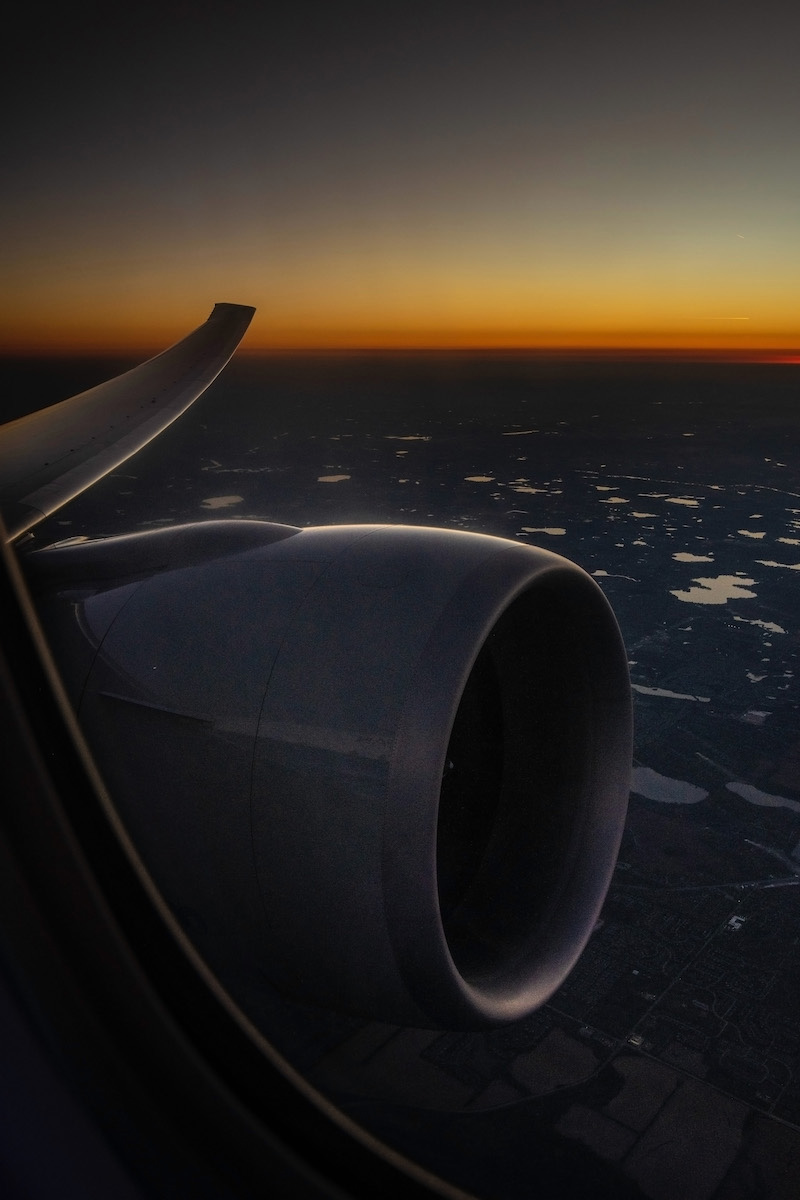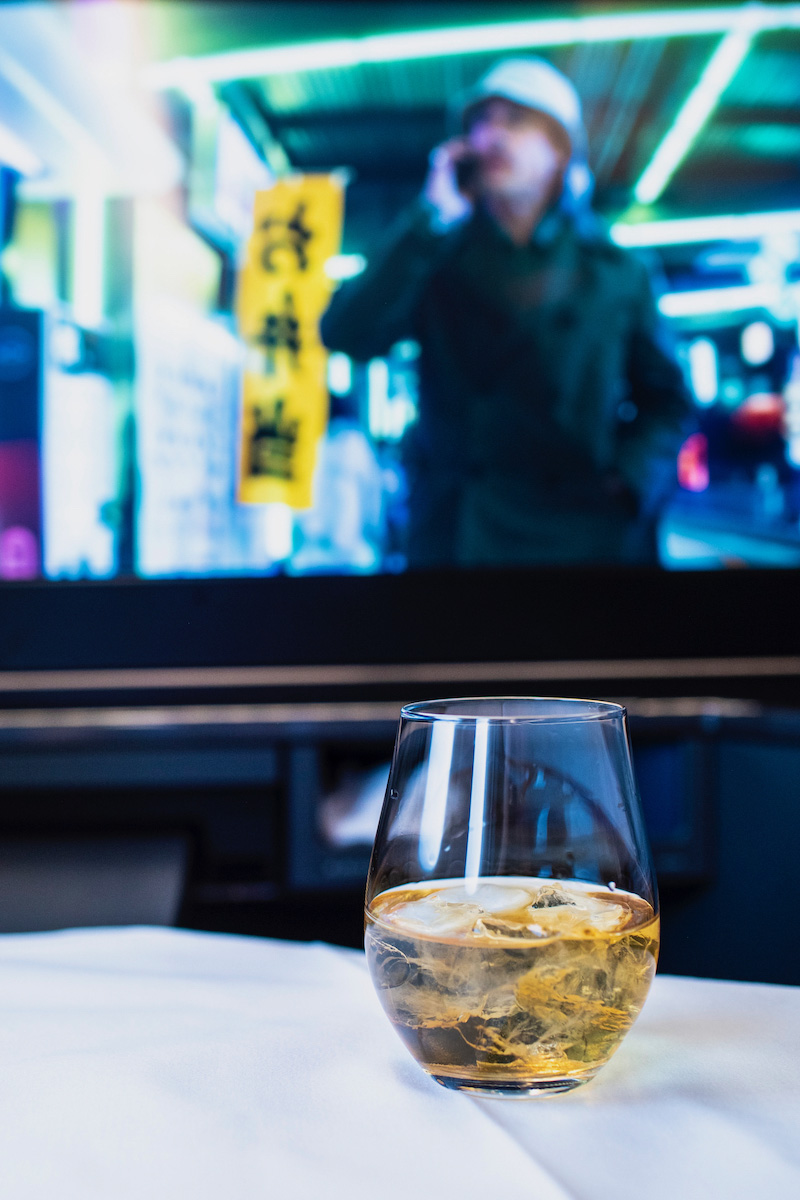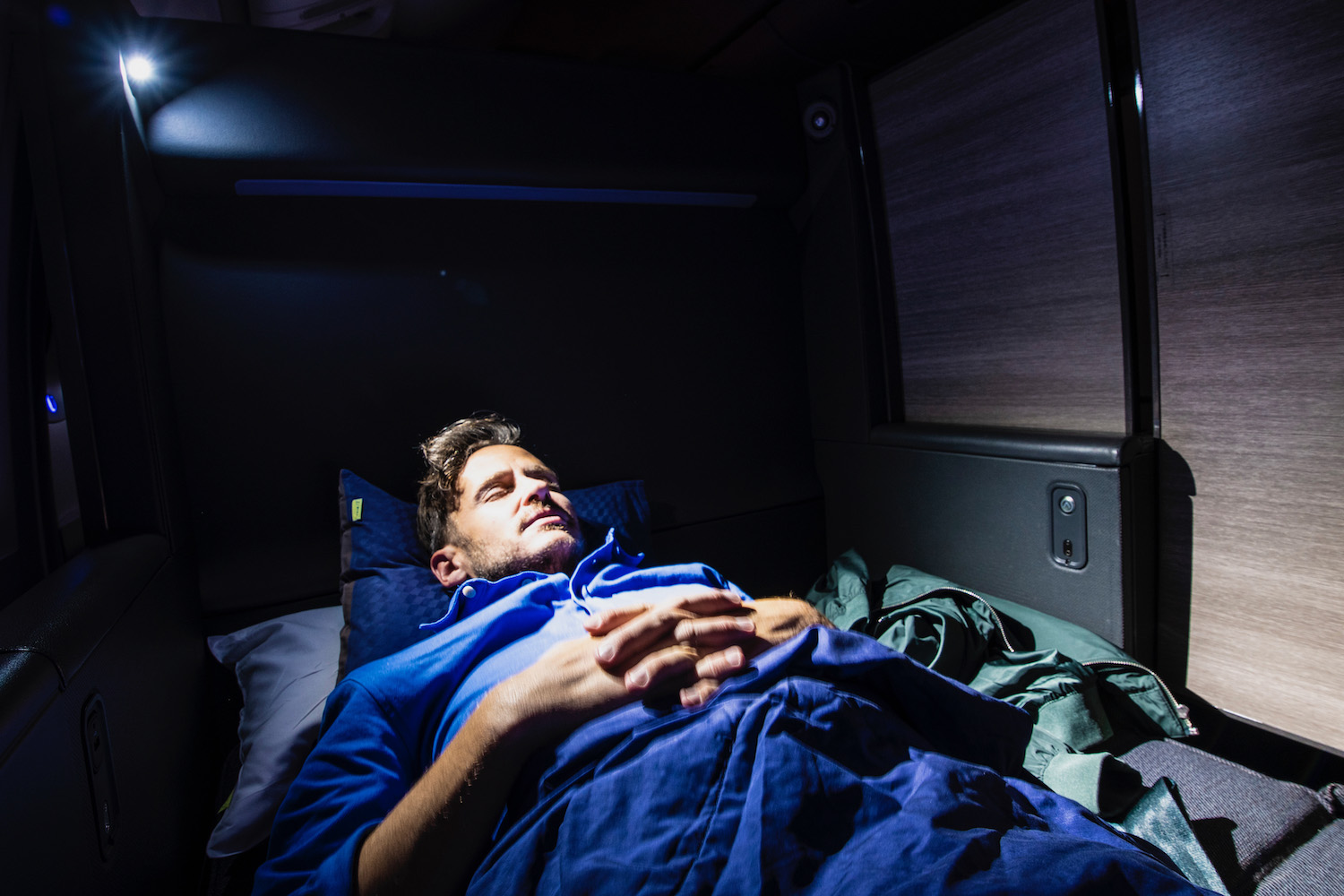 ANA business class service: Omotenashi or "oh no"?
I've always found service on Japanese airlines to be a bit detached, even since learning to speak Japanese myself. This is in contrast to the omotenashi on the ground, which always seems to strike just the right balance. This was especially pronounced on the flight to Japan, where the flight attendant serving me barely spoke, even to confirm my orders. She didn't even try to make conversation (which I normally wouldn't have expected; this flight was almost empty, so I did) until just before landing, when she asked about my itinerary and told me that she was from Osaka.
Ms. Shiraishi, who served me on the way back to Chicago, was warm and available throughout the flight, although to me the inconsistency of this Russian roulette (which I've experienced on other ANA flights, and indeed on JAL) is problematic.
The entertainment deficit
Speaking of JAL, I'm sad to report that ANA suffers from the same lack of entertainment as its main rival does, which is a pity, given the massive screen on ANA new business class routes, and how vibrant and high-quality it is. There were only a couple of dozen English-language movies, in fact; there were no full TV series, or even individual episodes.
On the way to Japan I didn't bother watching anything—I'd purchased in-flight WiFI, which was too slow to use, and then fell asleep. On the way back, I made the mistake of watching the ridiculous "Bullet Train" and "Wonder Woman 1984," which was also ridiculous but was better written and acted. I hope ANA greatly expands its entertainment library in the near future.
Lounges, ground service and other trimmings
Airport lounges in 2022 are in a sorry state everywhere in the world. Some of this is due to how accessible they now are: Everyone in the US seems to have an American Express Platinum card; this comes into play at the ANA Lounge at Haneda, which became a Priority Pass lounge during the pandemic. While the United Polaris Lounge in Chicago is more exclusive—only long-haul business class passengers are allowed—I think I'm so accustomed to the elevated food and drink that they no longer seem elevated. The interior design, which virtually every other blogger has hyped to high heaven, is really not all that.
As far as ground services, ANA doesn't really offer any. The boarding process is so efficient you hardly even notice being in Group 2 as opposed to 3 or 4; unless you check bags, there is no reason for you to come into contact with ground staff, particularly at Haneda, where it took me 15 minutes from the Tokyo Monorail exit to reach my gate. Ditto on the way into Japan. While I sometimes faced long waits at security pre-pandemic, having a business class ticket doesn't help. The only people who can skip the (human) line when entering Japan are those who have registered for Japan's trusted traveler program, for which I had my interview scheduled in July 2020—d'oh!
Which Routes is ANA's New Business Class On?
ANA's new business class isn't on all its intercontinental planes—and it never will be. While it will soon be installed on all 777-300ER aircraft (and eventually on ANA's future 777-9s), the carrier's 787-8, 787-9 and 787-10 Dreamliners will only ever offer ANA's existing business class (which is serviceable, but pales in comparison to The Room).
Here are the routes on which you can fly ANA's new business class, as of the Winter 2023 schedule:
Tokyo (HND—and—NRT) to/from Chicago (ORD): NH112/111—and—NH12/NH111
Tokyo (HND) to/from London (LHR): NH211/212
Tokyo (HND—and—NRT) to/from Los Angeles (LAX): NH106/105—and—NH6/5
Tokyo (HND) to/from New York (JFK): NH110/109
A quick way to check if your flight is one of the ANA The Room business class routes—because I may be a day or two late updating this as new schedules are released—is to search via Google Flights. If the seat is denoted as "individual suite," it's the room. If it's "lie-flat seat," it's the old business class.

Other FAQ About ANA's The Room Business Class
How do you know if ANA is new business class?
The most reliable way to check whether you're flying the new ANA business class is on the ANA website, which will specifically denote "The Room" as the product you've selected. However, you can also search via Google Flights, which displays "individual suite" for all flights in The Room. (ANA's old business class, by contrast, simply displays as "lie-flat seat.")
How do I book ANA The Room business class?
If you don't want to pay cash fares that can exceed 10,000 USD round-trip, it's best to use miles and points to book ANA's The Room. In normal times, the most economical way to do this was using ANA's own Mileage Club Loyalty program—roundtrip flights between the US and Japan cost just 75,000 miles in business class.
However, given current fuel surcharges (around 800 USD per ticket—no thanks), my favorite way to book ANA business class these days is using Air Canada's Aeroplan. This also gives you the flexibility to book one-way tickets, even if they are same price as ANA's roundtrips (albeit without fuel surcharges).
Can I upgrade to business class on ANA?
You can upgrade to business class on ANA, although it's generally much harder than on a US airline. For one, you will have to buy your way up, either using cash, miles or an upgrade instrument—ANA doesn't do free operational upgrades ("op-ups") on long-haul flights. Keeping this in mind, and also being mindful of the last-minute nature of most upgrades, I'd recommend booking business class outright if it's essential for you to fly up-front.
The Bottom Line
If you're on the fence about trying the new ANA business class, don't be. Even if you discount ANA's trademark in-flight cuisine, or take my criticisms about the in-flight service and entertainment to heart, the massive suites alone—it really is a "Room"!—put the carrier's new cabins in a league of their own, with the possible exception of the Qatar Airways Qsuite. Unfortunately, not all intercontinental ANA planes are destined to get The Room: It will only ever be installed on 777-300ERs (and, eventually, the 777-9); Dreamliners will keep ANA's good (but not great) 2010s business class. Want to make sure your next trip to Japan is as perfect as the flights that take you there? Consider hiring me to plan it.