Experienced travelers to Japan know (and likely love) ANA airlines, but the brand can be obscure and even completely unknown to those who haven't made the journey. This can often be a good thing, such as when it results in unassuming United codeshare passengers stepping off flights from Tokyo to destinations far afield in Asia with their mouths gaping open in delight.
With this being said, flying ANA is not all rainbows and butterflies—if you're stuck in the back of the bus instead of up in ANA business class (or first), for example, you might not be as thrilled with your experience. Here are some of the main pros and cons of Japan's All Nippon Airways.
Pro: ANA Flies a Lot of Places
It takes only one look at the All Nippon Airways route map to realize that the airline flies to far more destinations than its only real competitor, Japan Air Lines. This, of course, does not necessarily reflect the ANA is better than JAL. In reality, ANA has expanded more aggressively than JAL because a central condition of the latter legally's 2010 bankruptcy prevented it from making risky business moves.
ANA Japan flights to USA in particular are robust. In addition to thrice-daily flights between Tokyo and Los Angeles, one of which is to desirable Haneda Airport, ANA operates to major US hubs like Houston, Washington DC, Seattle, Chicago and New York-JFK, the latter two of which also enjoy nonstop flights to Haneda.
Con: ANA Isn't Excellent in Economy
From a service perspective (more on that in a second), ANA economy class is almost certainly superior to any domestic US carrier, and likely to the majority of foreign ones as well. The airline's five-star Skytrax rating notwithstanding, its flight attendants are courteous and efficient, and treat every passenger with respect and consideration, to say nothing of the fact that they are often younger and in better shape than their American counterparts.
My above-linked ANA business class review underscores the fact that you really need to fly in premium ANA classes (first is incredible as well, and premium economy isn't bad) to experience the best the airline has to offer. Although mileage redemptions for ANA are an excellent value, cash prices for first, business and even premium economy tickets are through the roof—another con.
Pro: ANA's Food and Service are Top-Notch
As I alluded to a couple of paragraphs up, ANA flight attendants are some of the best in the industry, even on flights throughout the ANA domestic route map. In addition to competently performing every aspect of their job, they serve passengers with genuine care and concern, no matter which class of service you're in. A couple of years ago, a group of flight attendants gave me a personalized birthday card, even though my birthday wasn't for four more days.
ANA's food is also excellent, particularly when you fly ANA in premium cabins. While food in first and ANA business class, as I describe in my above-linked All Nippon Airways review, is on par with basic-to-mid-range Japanese restaurants at ground level, I've also eaten many delicious meals in ANA airline economy, even if they were mostly fried rice and noodles. If you're wondering "is All Nippon Airways good?" the answer is certainly "yes" if you're talking about food and service.
Con: ANA's Website Isn't All That
If you've navigated the Japanese internet more than a little, you know that ANA's website is not terrible as far as the digital standards the country has set writ-large. On the other hand, Japanese websites in general can have confusing form and function for Western users, so even though ANA's is very average in this respect, it can still present challenges for the unprepared traveler.
This is not a huge sticking point, however, since you can always call a friendly ANA phone representative or check in at the airport, time permitting, and have a pleasant experience there as well. Is ANA a good airline? Yes, even at its worst, though I'm interested in having some additional experiences (flying economy in the ANA A380, for example) to determine if this is the case in absolutely every scenario.
The Bottom Line
This post isn't so much an All Nippon Airways review as it is a rundown of the reasons you might want to fly (or avoid) this five-star Japanese airline. ANA is better than the majority of the world's airlines in every class of service, though a few notable downsides do exist. Consider the pros and cons of flying ANA before booking your flight, particularly if other highly-rated airlines are available at a similar price point or you don't plan to travel to or from ANA hubs.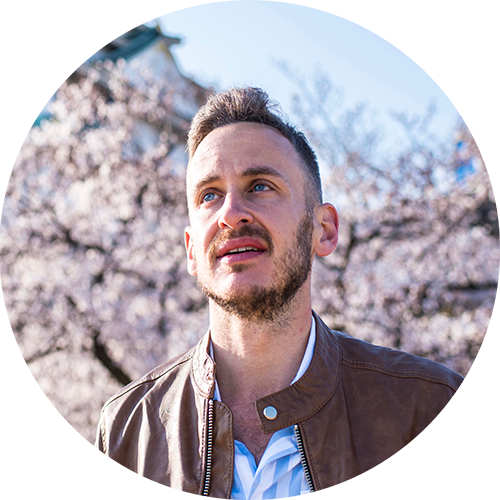 Japan Starts Here is information—and inspiration—for all your trips to Japan. My name is Robert and I'm happy you're here!