Is Fukushima worth visiting? It is, but I fear that many would-be Fukushima travelers are asking a more fundamental question—you know which one I'm thinking of.
On one level, it's understandable. The global media made it seem like the nuclear incident in the wake of the Great East Japan Earthquake was the apocalypse, as if it engulfed not only all of Fukushima prefecture, but the entirety of Japan as well.
The reality, of course, is that the disaster affected only a small portion of coastal Fukushima, and that even there, the threat has largely faded after nearly 12 years. The real danger of visiting Fukushima is that you won't want to leave.
Where to Stay in Fukushima (if You Go)
Once you've accepted that Fukushima is safe, the next step is to decide how long you're going to stay. While some travelers will ride the Tohoku Shinkansen from Tokyo to Koriyama or Fukushima (and likely rent a car at either, in order to make the most of their time), others will decide that it's best to say the night somewhere in Fukushima prefecture, and plan accordingly.
As far as where to stay, I'd say Aizuwakamatsu ends up being the most central and sensible place for most travelers. On the lower end, Tagoto guest house offers simple but authentic accommodation in an area not far from Aizuwakamatsu station. Travelers who want a higher-end experience, meanwhile, can choose Aizuhighashiyama Onsen, which is a bit out town but is downright luxurious.
Where to Go in Fukushima
Goshikinuma Ponds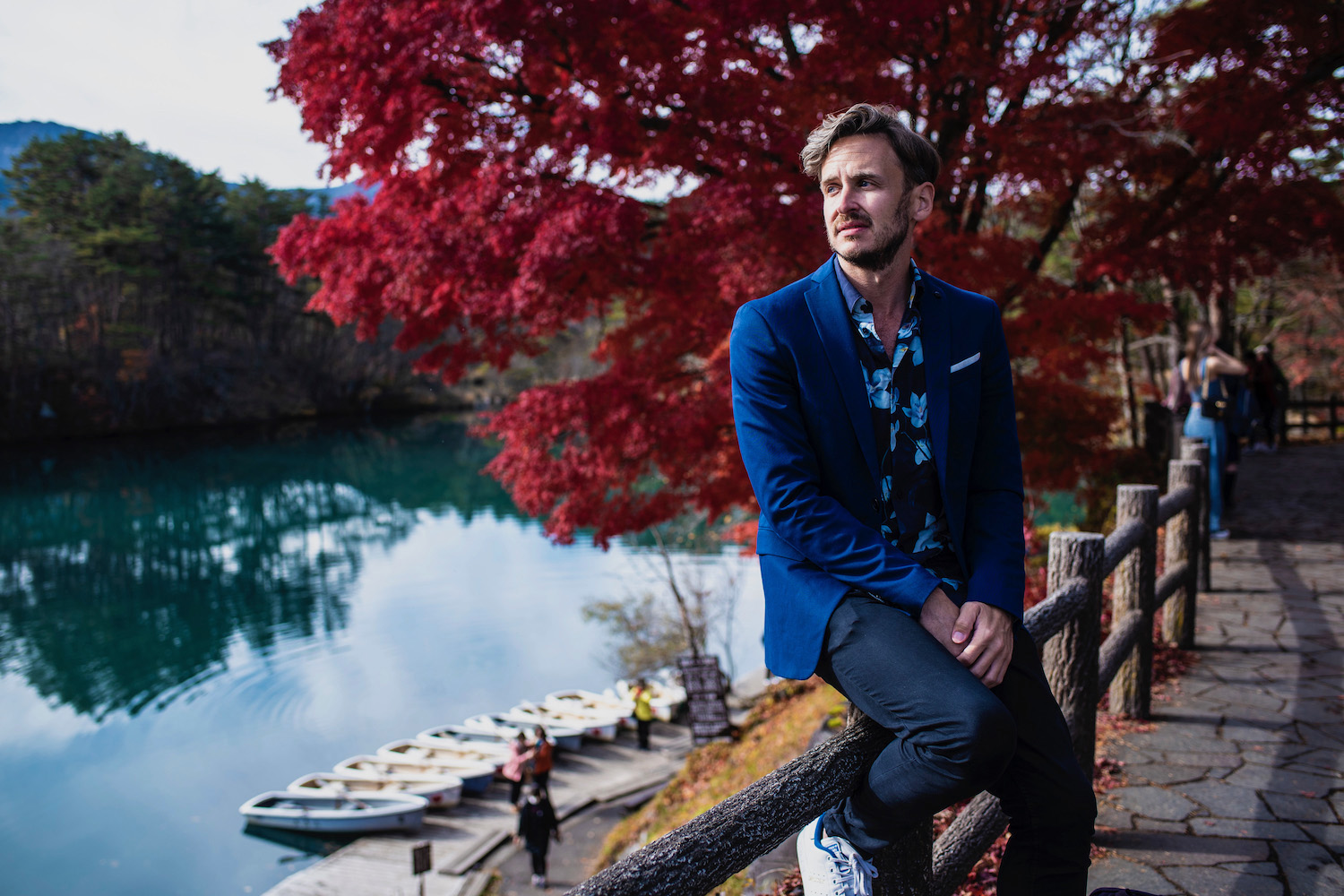 I'll start with a disclaimer. While the crystalline waters of Goshiki-numa certainly contain a number of colors within them, I'm not sure I can easily spot all the ones their name (go shiki is "five colors" in Japanese) hints at. At the same time, visiting during the autumn (as I most recently did) definitely makes a trip here a more vibrant affair.
Aizuwakamatsu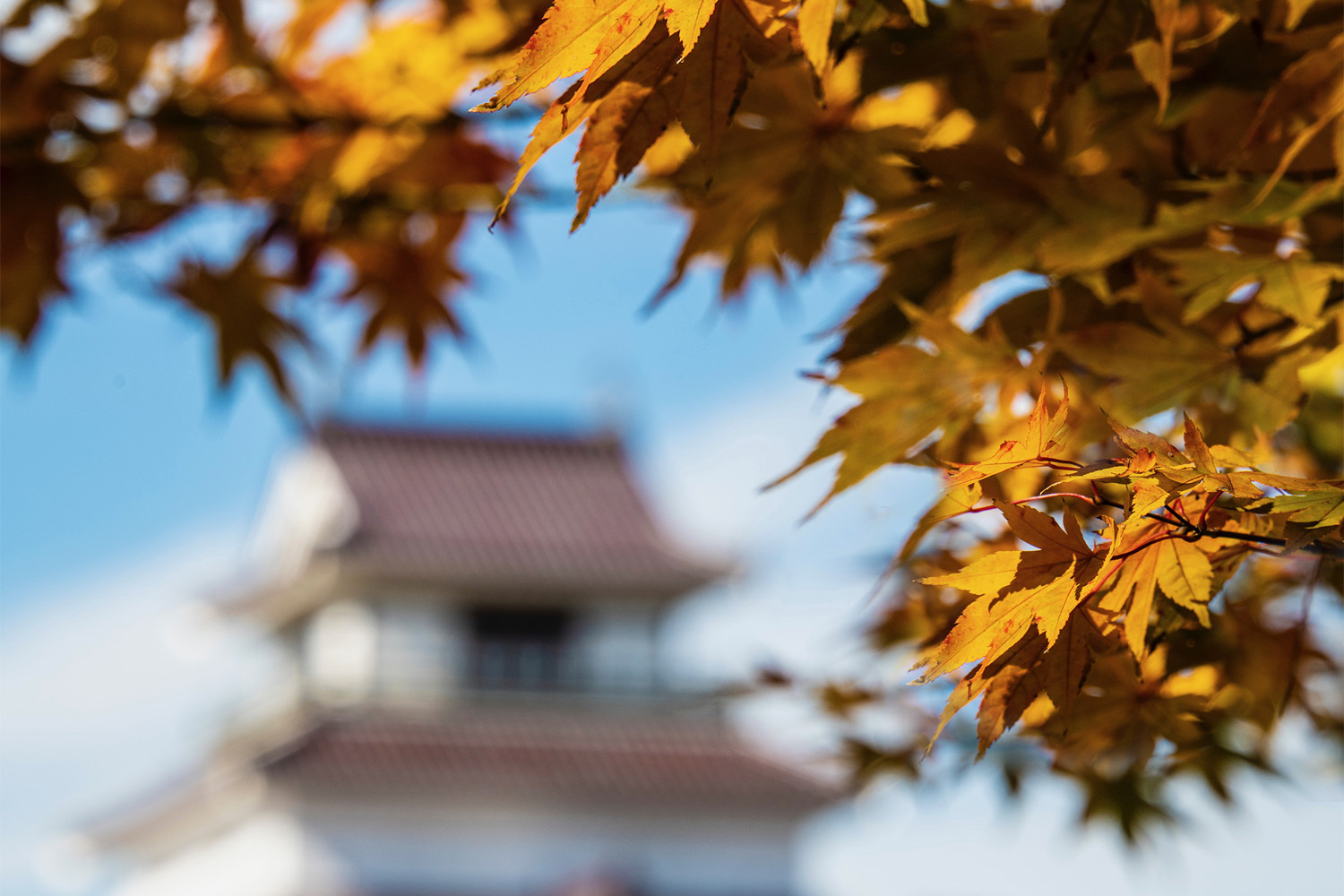 If there's one town that makes Fukushima worth visiting, it's Aizuwakamatsu. If the stunning castle at the center of it doesn't do it for you, or if the mountains rising around on all sides leave you cold, consider eating its most famous local dish. Sauce katsu, as its name suggests, is a crispy tonkatsu pork cutlet covered in tangy sauce.
Ouchi-juku
Not far from Aizu (to which locals usually abbreviate the name of the city) is Ouchi-juku. Although it's little more than a street, whose old farmhouses evoke those of Shirakawago half a country ago, the charm is evident. Enjoy a view of the scene from the viewpoint at its northern end, or slurp famous local soba noodles.
Lake Inawashiro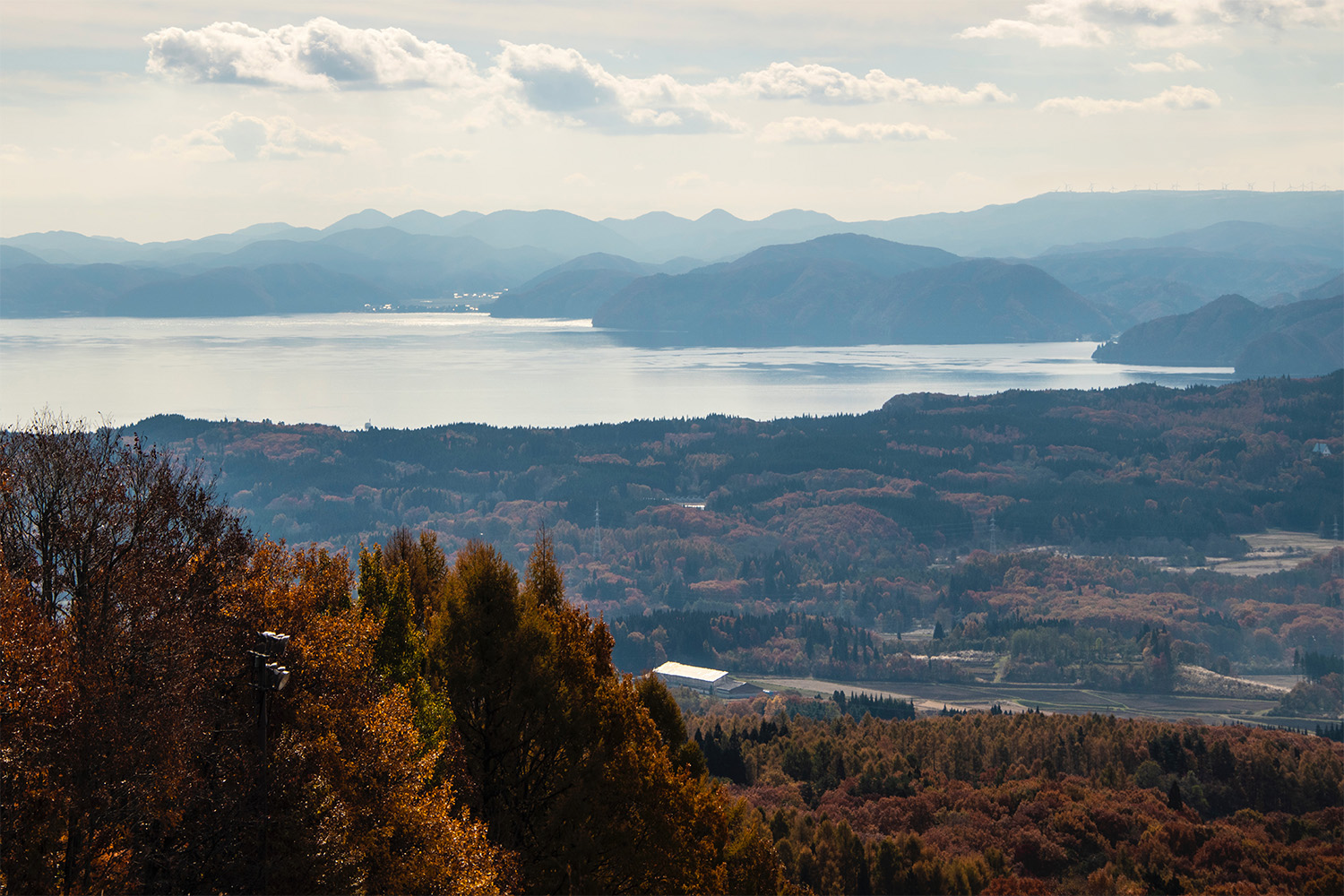 Another places that makes Fukushima worth visiting is Lake Inawashiro, which is the prefecture's largest body of fresh water. In winter time, you can enjoy seeing swans here, which gives the entire scene a wonderland, dream-like quality. Still, it's beautiful to visit any time of year, and is relaxing as well.
Tadami Bridge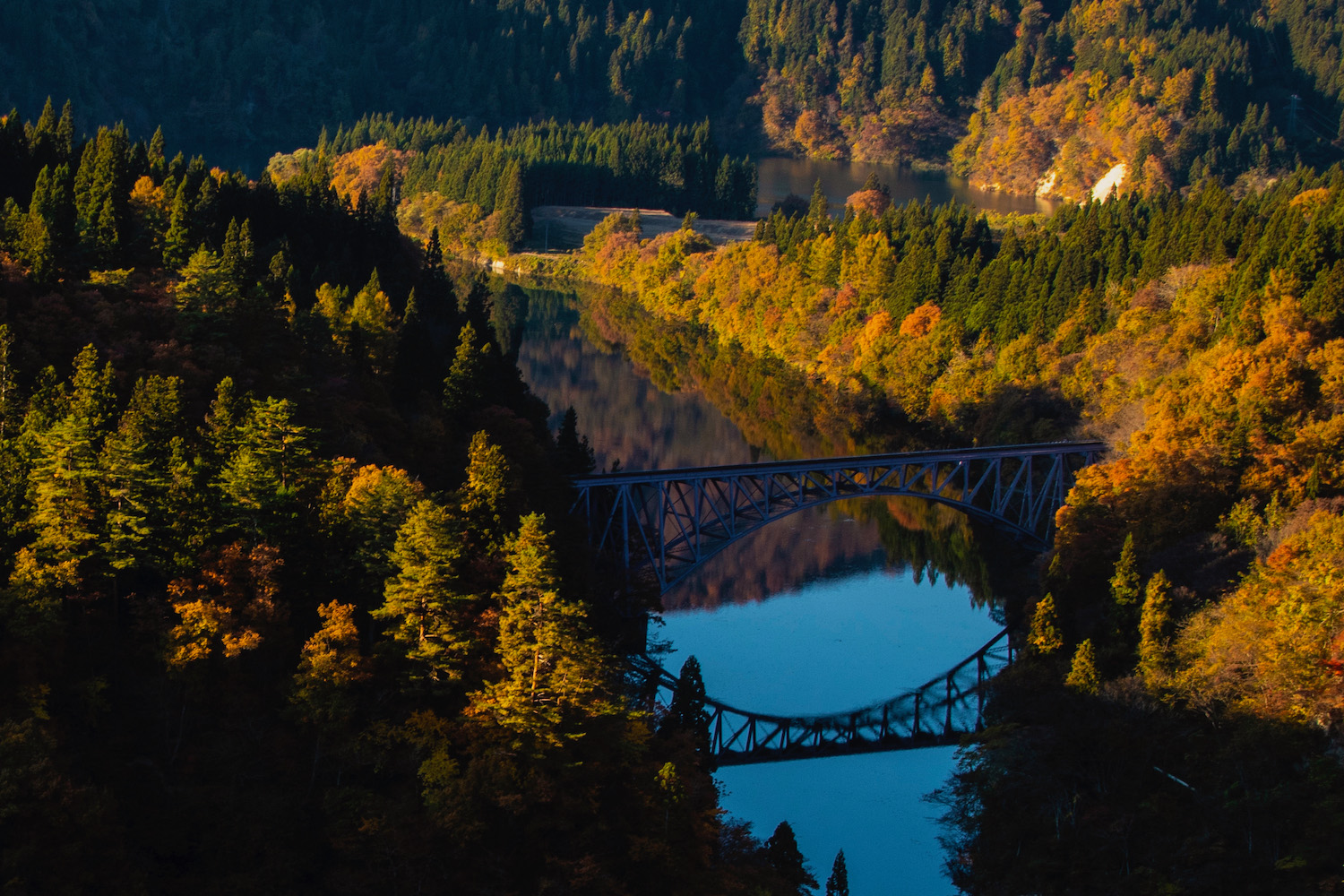 The JR Tadami Line that runs between Fukushima and Niigata has recently made headlines for its successfully revitalization of a formerly loss-making local train route. Ironically, this has meant that many fewer trains travel along its picturesque tracks. Make sure to time you visit to the Tadami Bridge viewpoint more precisely than I did!
How Many Days Do You Need in Fukushima?
As I mentioned earlier in this article, many travelers (particularly those who hold a Japan Rail Pass) opt to see Fukushima on a day trip from Tokyo. It's less than two hours each way by bullet train from Tokyo to Koriyama or Fukushima, from which you can easily explore all the attractions I've listed in less than a day, at least assuming you have your own set of wheels.
If you decide against a Fukushima day trip, meanwhile, you can cover a lot of ground in 2-3 days, even if you decide to get around via public transportation. Having a car over this span out town, meanwhile, may allow you to explore coastal Fukushima prefecture, which is even more undiscovered than its inland reaches, largely due to lingering anxiety about radiation.
Other FAQ About Visiting Fukushima
Is Fukushima safe to visit?
Fukushima is 100% safe to visit, particularly when you consider that most of the prefecture's tourist destinations are inland, dozens of kilometers away from the Fukushima Daiichi Power Plant. As of this writing in late 2022, more than 10 years have passed since the incident, such as that residents of the former "exclusion zone" are now allowed to return home, if they want.
Can you visit Fukushima now?
Most of Fukushima prefecture has never been off-limits to visitors, even in the days and weeks immediately following the 2011 disaster. While certain places in the immediate vicinity of the nuclear power plant may be intermittently restricted, you can—and should—visit Fukushima now.
Why should I visit Fukushima?
You should visit Fukushima, first and foremost, because it's amazing. From the castle town of Aizuwakamatsu, to the picturesque farm village of Ouchi-juku, to the large cities of Koriyama and Fukushima, this is one of Japan's most underrated prefectures! Secondarily, you should visit because after more than a decade of bad, hysterical press, the good people of Fukushima could use the tourist dollars (as well as the good press you're sure to share!).
The Bottom Line
If you're wondering whether Fukushima is worth visiting, I can spare you the suspense: It's one of the most underrated parts of Japan, and certainly of the country's Tohoku region. Some travelers will stay here overnight, and explore the prefecture over the course of two or more days. Others will take advantage of its location along the Shinkansen route and come on a day trip from Tokyo. No matter what form your trip to Fukushima takes, I hope the advice I've given you has been helpful and inspiring. Need some extra help transposing your travel dreams into reality? Commission a custom Japan itinerary, and let me do the hard part.