Is Kurashiki worth visiting? It's a simple question, but one that can have important consequences for your trip to Japan, depending upon how you answer.
On one hand, if you're planning to be in Okayama anyway, a day trip to Kurashiki is a no-brainer. It's less than 20 minutes away by train; you can come here for the morning or afternoon.
On the other hand, many travelers to Japan aren't planning to visit Okayama, even after realizing that awesome places like Kurashiki's Bikan Historical Quarter are so close to there. This article will aim to help you make the right decision, whatever that ends up being.
How to Get to Kurashiki
If you plan to take a day trip to Kurashiki, you will first need to get to JR Okayama station. If you're staying in Okayama, you will just need to walk from your hotel to the station—head to the basement, where the local and limited express trains that go to Kurashiki depart from. (NOTE: If you're unsure as to which train to take, you can always ask station staff to point you in the right direction.)
If you're not staying in Okayama, you can instead travel there via Shinkansen bullet train. All Shinkansen—Nozomi, Mizuho, Hikari, Sakura and Kodama—stop in Okayama. For what it's worth, I don't recommend riding a Shinkansen Kodama to Shin-Kurashiki. It's just as far from JR Kurashiki station as Okayama, so it doesn't really save you any time or trouble.
What to Do in Kurashiki
Admire the canal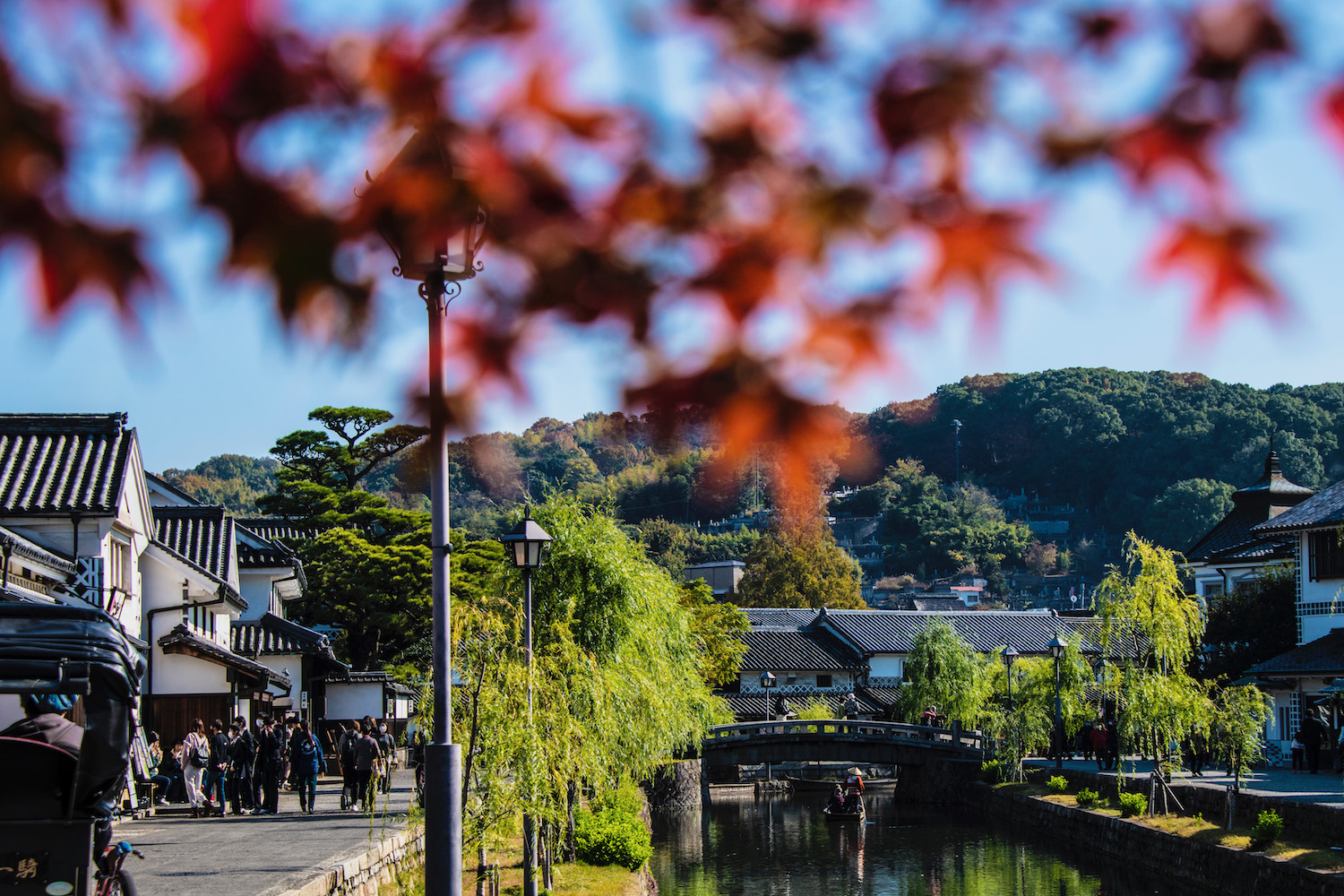 Arguably, Kurashiki is the canal. Which canal you might ask? The one that runs through Bikan Historical Quarter, an Edo-era district that sits in the heart of modern Kurashiki. It's just a 10-minute walk from the train station, making it an incredibly convenient place to visit.
Take a boat ride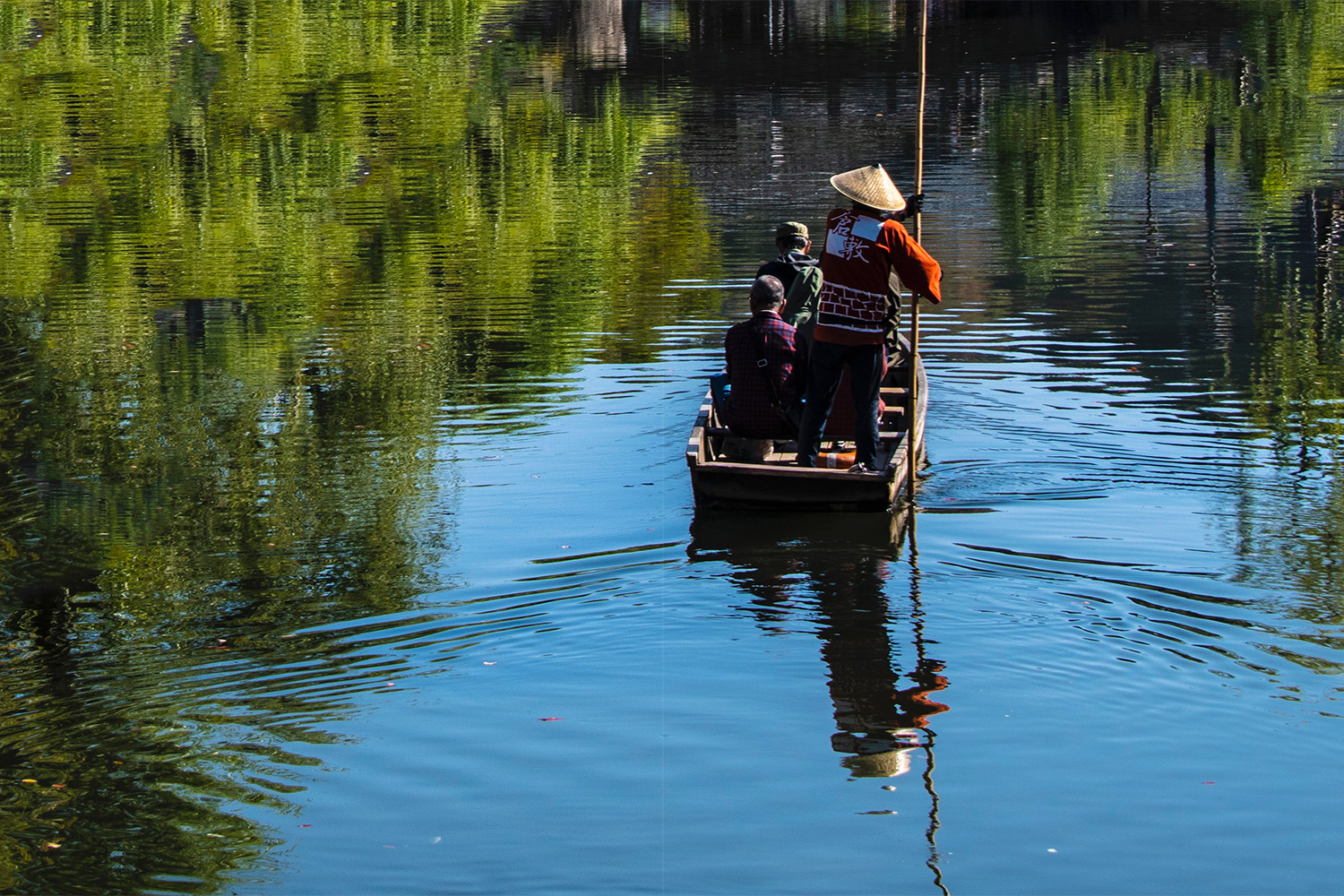 Most travelers who make the short journey from Okayama to Kurashiki do so intent on riding a traditional boat along Kurashiki's canal. Obviously, while this is not necessary, it does offer you a different perspective from which to take in the historical quarter's charm.
Shop (or eat) denim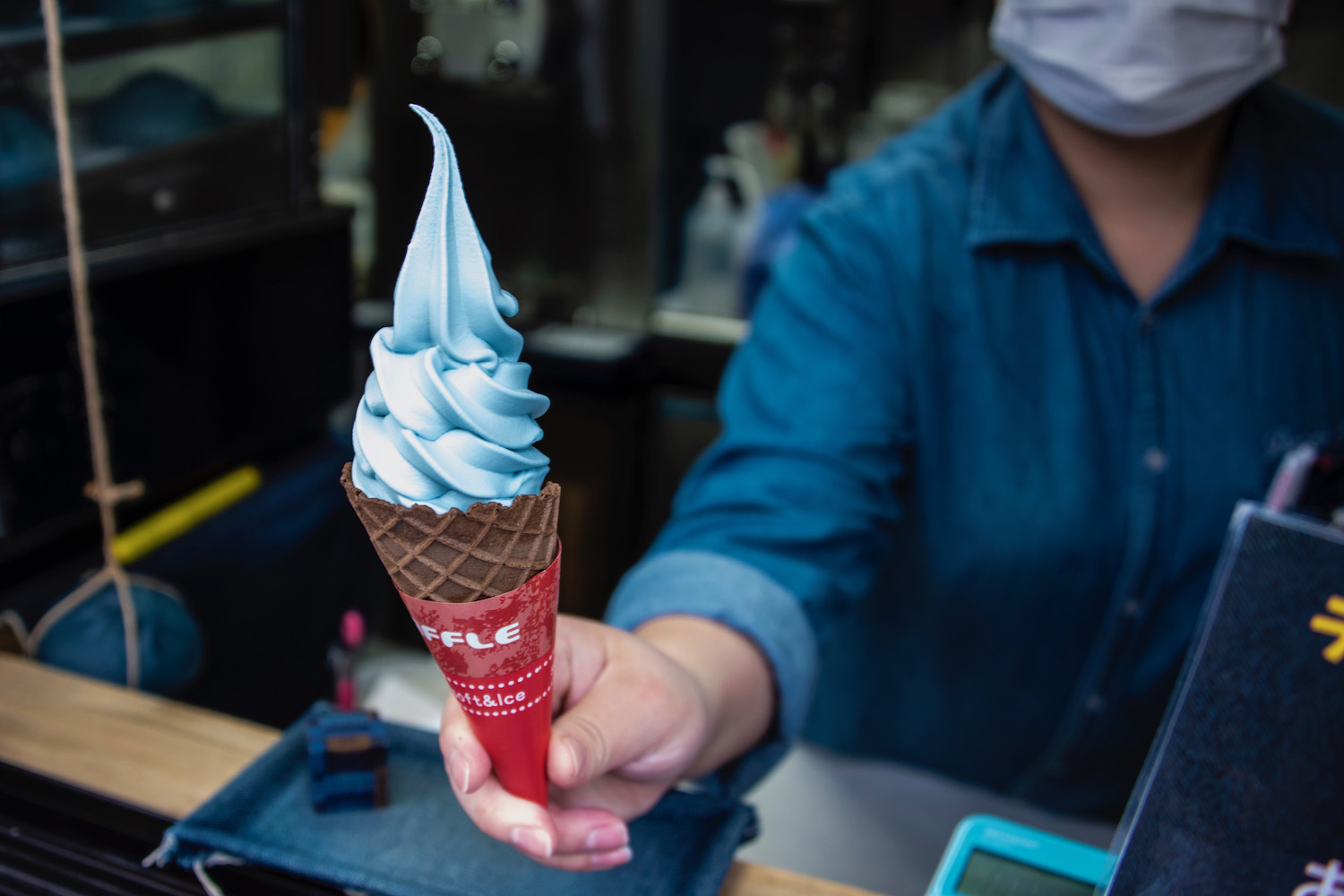 A lesser-known icon of the Bikan Historical Quarter? Denim, which has long been a famous export of Kurashiki prefecture. While I won't blame you if you decide not to buy a pair of jeans on your day trip here, there are many others way to get in on the fun, including—yes—denim soft-serve ice cream.
Look in on seasonal exhibitions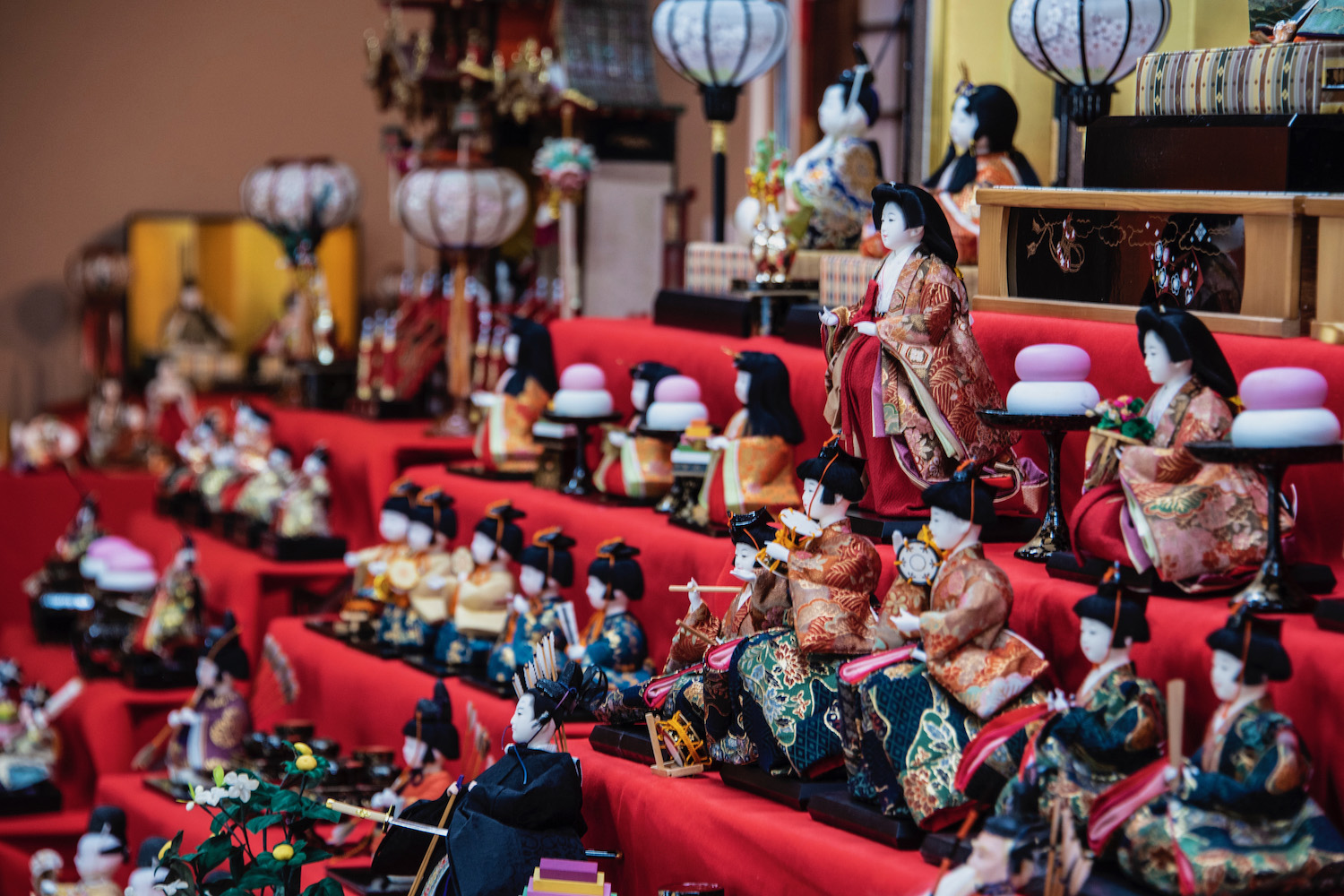 Whether you come from Okayama or make the slightly longer journey from Hiroshima to Kurashiki, there's a chance that one of Kurashiki's museums or gardens will have a limited-time event. When I went in February a few years ago, for example, Shinkei-en garden was displaying a collection of Hina dolls for Girl's Day.
Quit while you're ahead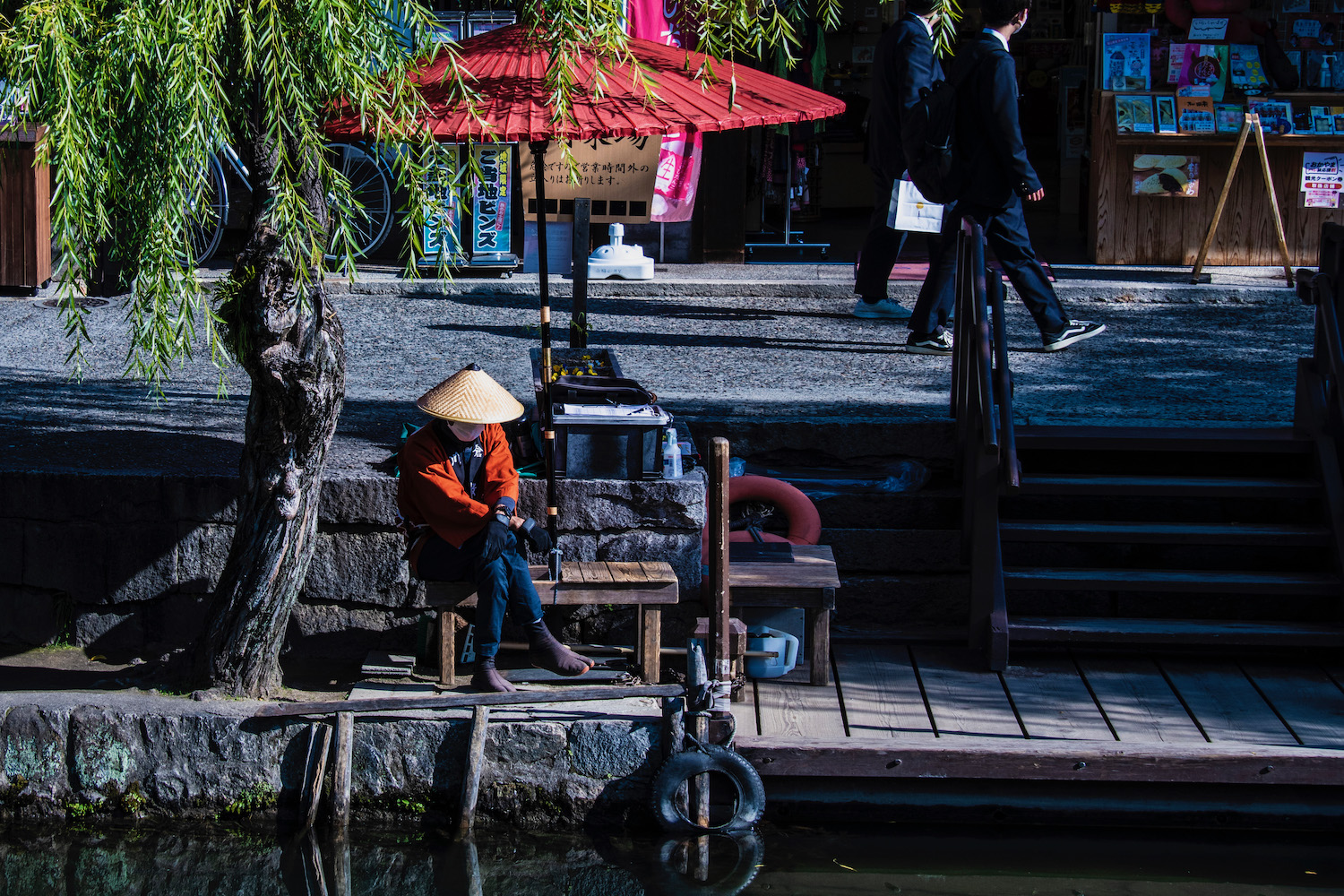 Kurashiki is a charming place to visit for half a day, but I wouldn't try to milk much more out of it than that—and I don't say this to insult the place. Indeed, it is only by spending just a short while in Kurashiki, and contrasting it with other nearby destinations, that you can truly appreciate the city for how special it is.
When is the Best Time to Visit Kurashiki?
Unlike a lot of places in Japan, Kurashiki is not somewhere I think is worth visiting at all times of year. You really need the bright green of the willows that line the canal in order to get the full effect of its beauty and charm. Realistically, this is only possible between about April and November. Before April, they have no leaves; after November, the leaves turn yellow and then fall off completely.
With this being said, I wouldn't necessarily dissuade you from taking a Kurashiki day trip if you happen to be in Okayama in December, January, February or March. I'd just ask you to keep this in mind: Kurashiki simply doesn't look "right" without the weeping billows of its willow trees, to say nothing of how unpleasant a boat ride would be amid the cold wind of winter.
Other FAQ About Visiting Kurashiki
What is Kurashiki known for?
Kurashiki is known primarily for the Bikan Historical Quarter, and the willows-lined canals that run through it. As a general rule, if you plan to visit Kurashiki, this is a must-visit destination—a trip to Kurashiki arguably isn't worthwhile if you don't come here.
How do you get to Kurashiki from Tokyo?
To get to Kurashiki from Tokyo, first ride a Shinkansen (a Nozomi if you're paying cash, or a Hikari if you have a JR Pass) to Okayama. Then, transfer to a local or limited express train bound for Kurashiki. From JR Kurashiki Station, set your GPS to whichever destinations you plan to visit, then go on foot.
What prefecture is Kurashiki in?
Kurashiki is located in Okayama prefecture. While it is not within Okayama's city center, its ease of access to JR Okayama station means that it's one of the top attractions in the area, and is a must-visit if you happen to find yourself there.
The Bottom Line
Is Kurashiki worth visiting? It really depends on what the rest of your Japan trip looks like. If you're planning to be in Okayama anyway, there are few reasons not to visit Kurashiki, which is as close to Okayama Station as Korakuen gardens. If, on the other hand, you're on the fence about visiting Okayama, Kurashiki's picturesque canal district could be what ends up tipping you to do so—or it might not. Either way, I hope my words and photos help you make the decision that's right for you. Want more of my help in planning your trip to Japan? Consider commissioning a custom Japan itinerary.