Many years ago, when I was at Ritsurin Garden in Takamatsu one morning, I was shocked. Although it was only February, there appeared to be cherry blossoms in full bloom.
Seeing my elation, a nearby reveler gently let me down. "U-me desu," they said, first in Japanese before continuing in English. "Those are plum blossoms. They're different from sakura, although I think they're just as beautiful." A light rain was falling; the almost fluorescent hue to the flowers brightened up an otherwise dead scene.
Ume, it turns out, are just one of the seasonal flowers in Japan besides cherry blossoms. Below, I'll talk you through some of my favorites, including with information about when and where to see them.
Why Sakura Steal Japan's Flower Spotlight
When it comes to Japanese flowers, there are simply none as famous (or as associated with Japan) as the cherry blossoms. For many people, sakura are inextricable from Japan; a large percentage of my private clients commit to visiting Japan only on the condition that they can see cherry blossom when they're there. This is understandable, of course, as there's nothing like them.
On the other hand, people's fixation on cherry blossoms is also in part because many are not aware of the other options. Indeed, many travelers who email me do so disappointed that they can't come in April to see the sakura, or in November to see autumn leaves, and are pleasantly surprised when I tell them what I'm about to tell you: That there's a flower in Japan worth seeing almost every month of the year.
Alternatives to Sakura (And When to See Them)
February: Kawazu-zakura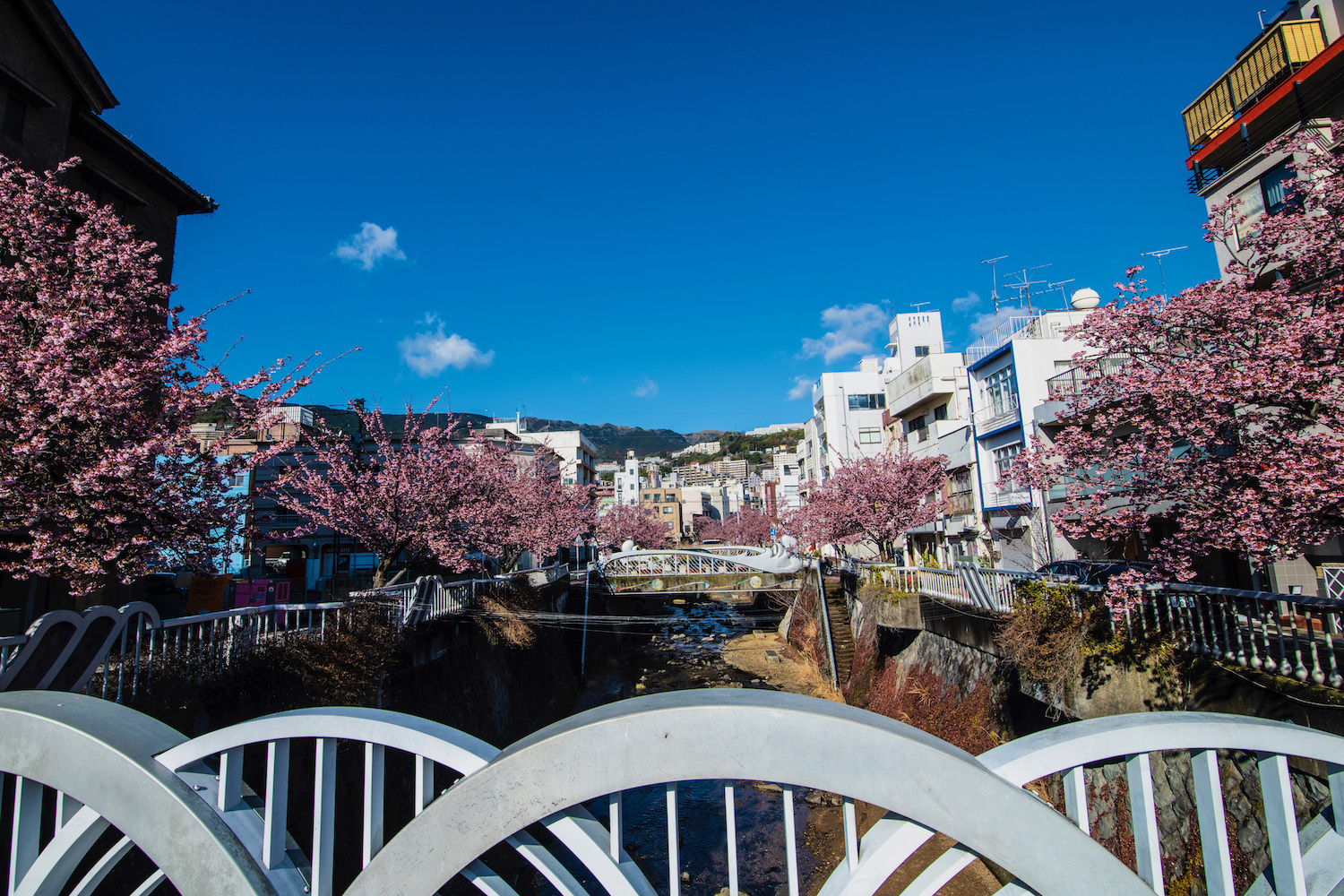 If you happen to be in and around Tokyo during the month of February, consider venturing into Shizuoka prefecture—ideally the town of Kawazu, or even the city of Atami. There, you'll find kawazu-zakura, which are cherry blossom trees that, in addition to being much pinker than classic somei yoshino, bloom in February instead of March or April.
March: Ume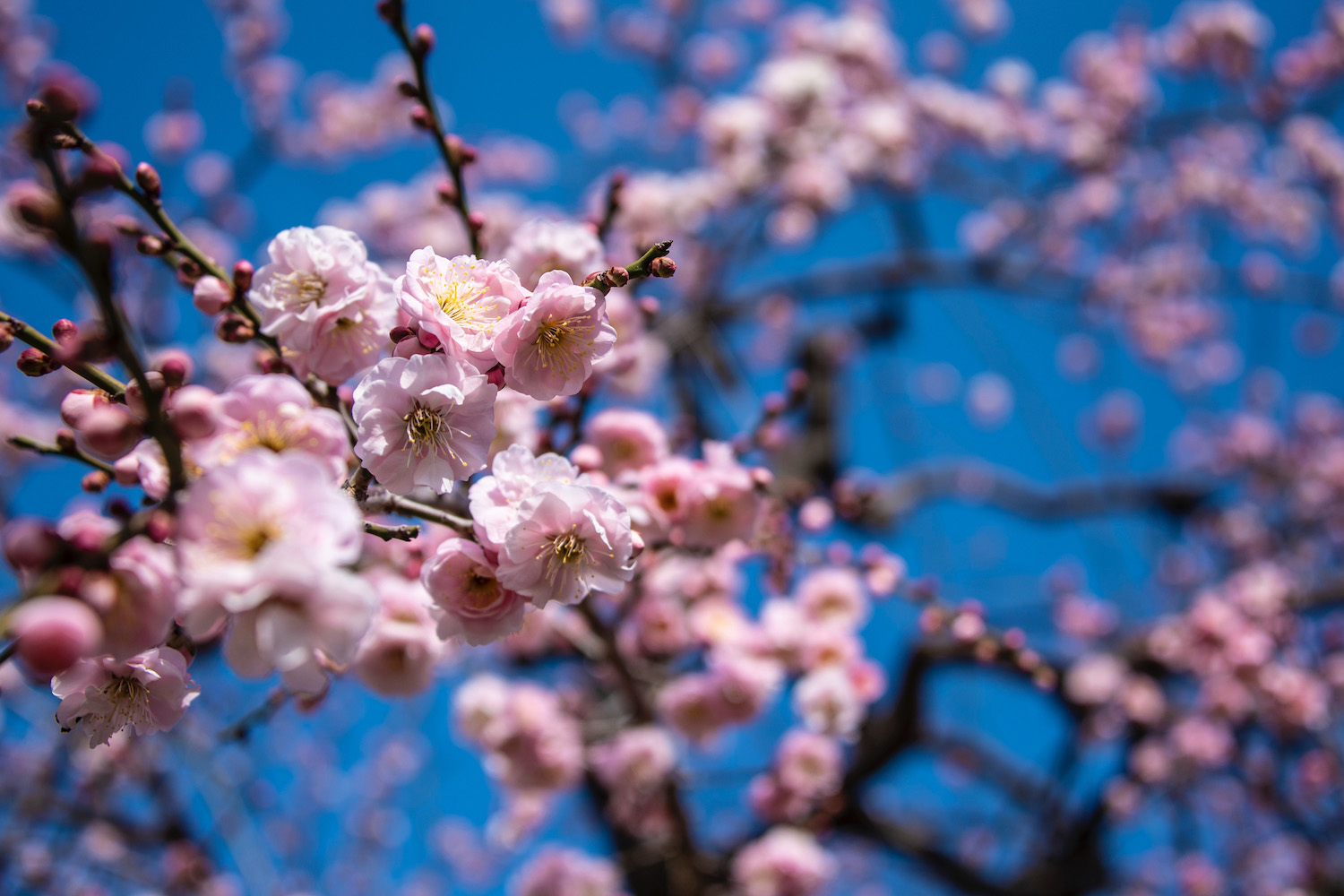 Another one of my favorite Japanese seasonal flowers is the ume, or plum blossom. Like kawazu-zakura, these bloom several weeks ahead of sakura. This can be a February event in Shikoku or the Kansai and Kanto regions, while it usually happens in March farther north. One of my favorite places to see Ume is Kitano Tenman-gu shrine in Kyoto.
May: Wisteria and azaleas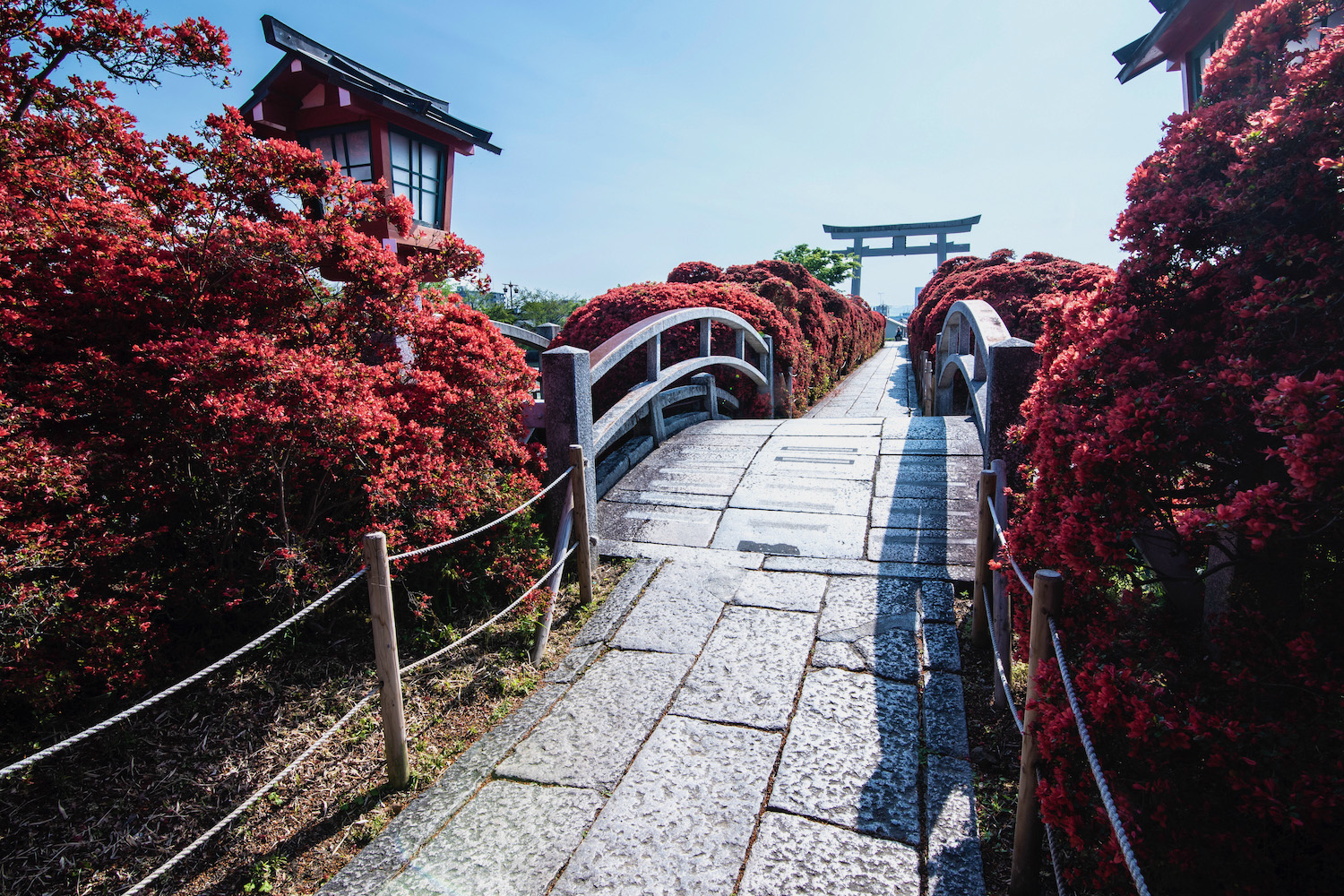 Just missed the cherry blossoms? Not to worry! There are plenty of seasonal flowers that bloom in Japan in May, and even (in some places) the latter weeks of April. The first of these are usually azaleas, which are known in Japanese as tsutsuji. Slightly later, the wisteria (fuji in Japanese, no relation to the mountain) blossom, most famously at Kawaguchi Fuji Garden's "tunnel" outside of Fukuoka.
June: Hydrangeas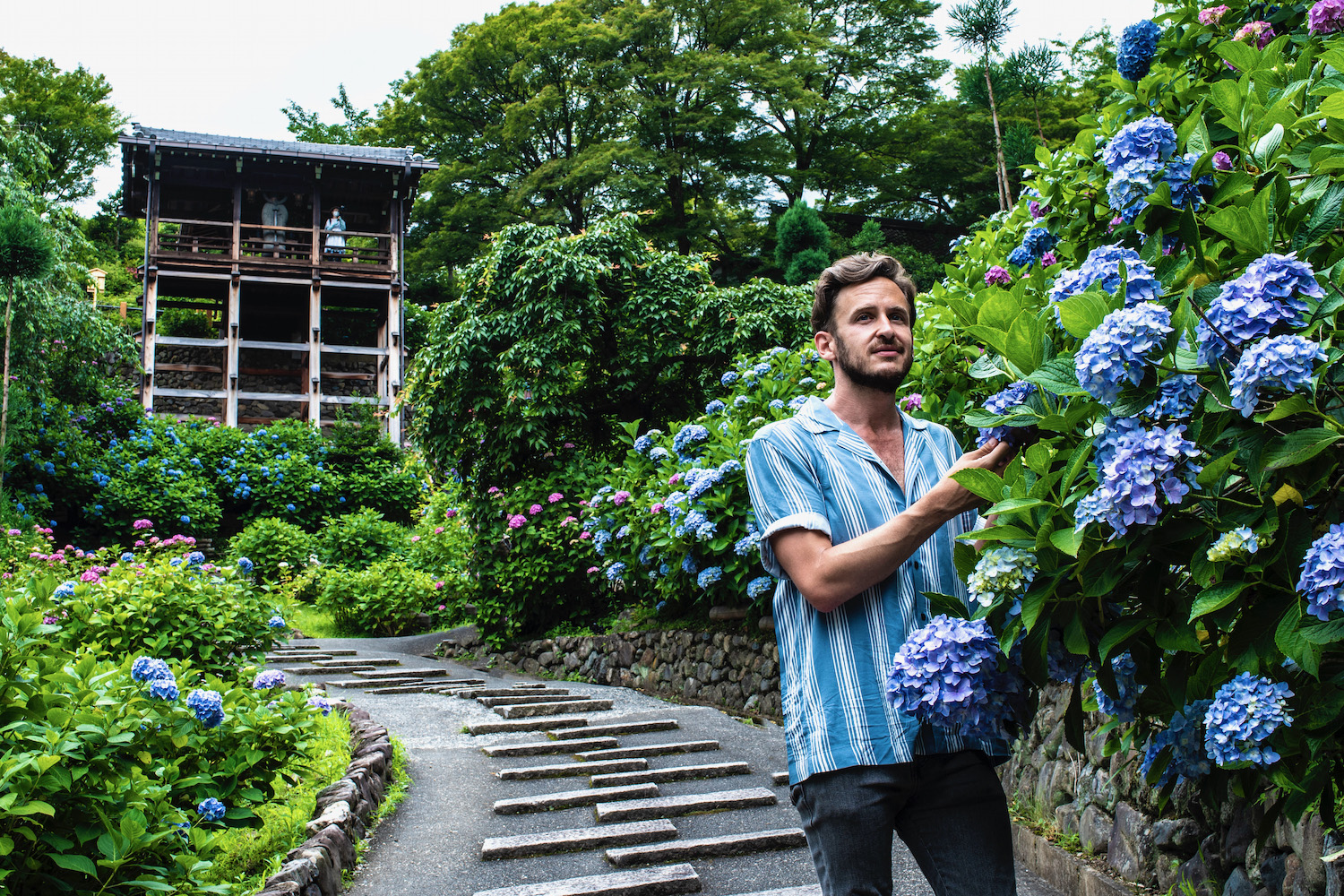 When it comes to flowers in Japan besides sakura, ajisai (aka hydrangeas) aren't among the most well-known for foreigners. Still, these blue, purple and pink flowers make the perfect companion to Japan's tsuyu (rainy season), whether at Meigetsu-in temple in Kamakura, or at Yanagidani Kannon in western Kyoto's underrated Nagaokakyo city.
July: Lavender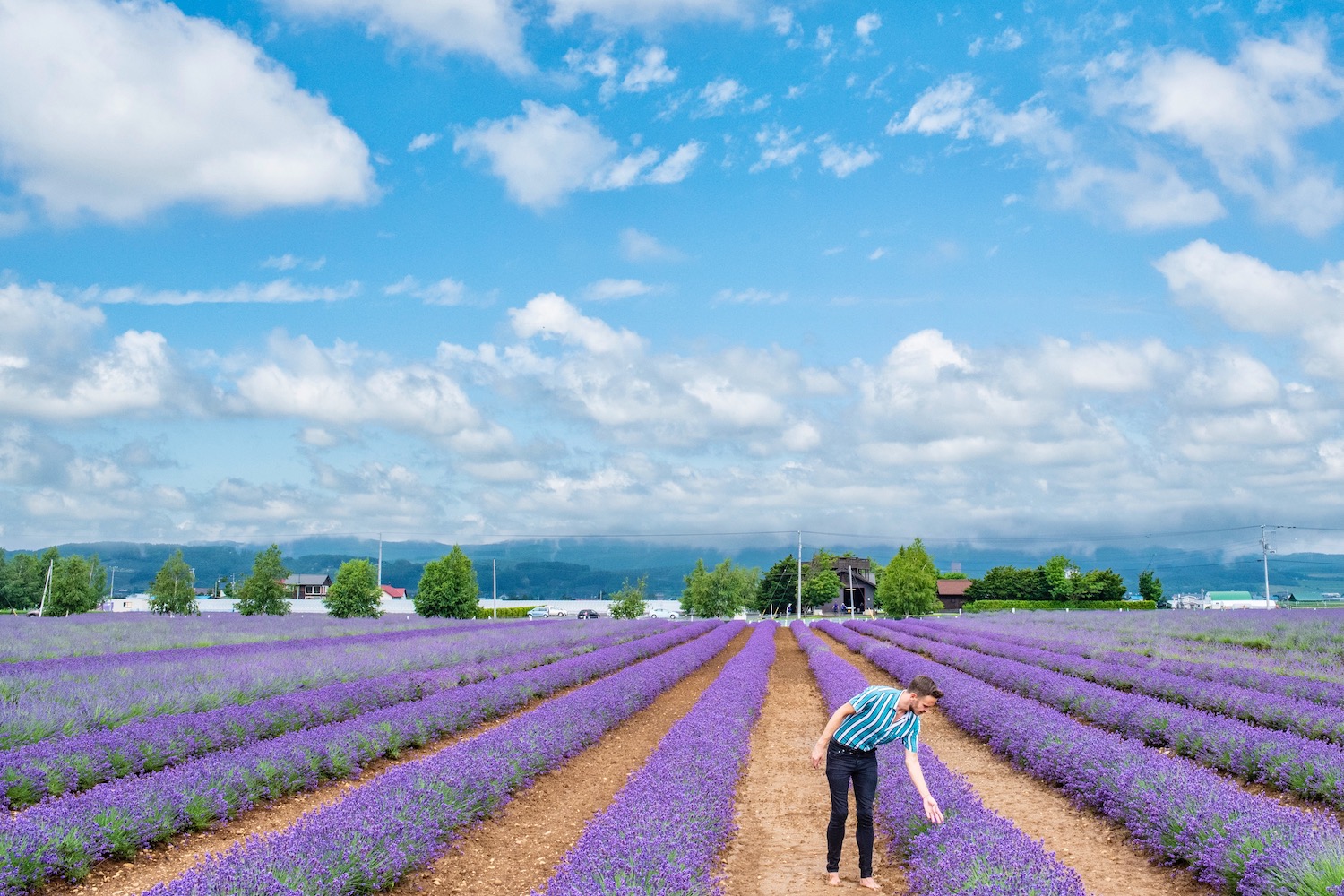 Japan probably isn't the first country you think of when you hear the word "lavender" (which Japanese pronounce as "ra-ben-daa"). However, several farms in Furano near Sapporo have become famous (at least in Asia) for growing lavender in recent years. If you want to see it at its most beautiful—and smell it at its most fragrant—try to come during the last couple weeks of July.
Japanese Flowers: Honorable Mentions
The flowers I've just listed are my favorites in Japan (besides cherry blossoms), but they aren't the only ones:
The baby blue nemophila at Hitachi Seaside Park in underrated Ibaraki prefecture are beautiful, although the somewhat complicated trip here doesn't end up being worth it for most foreign travelers.
See sunflowers (himawari – ひまわり) throughout July and August, at fields throughout the country, including in the Fuji Five Lakes region.
Come in September to see spider lilies (manjushage – 曼珠沙華), which are also rather ubiquitous (although the best place to see them in Kidaka City, Saitama.
Camellia (tsubaki – 椿) are common in Japan throughout the winter, blooming as early as December and remaining in bloom as late as March or April.
Obara Shikizakura (小原四季桜) cherry blossoms bloom alongside autumn leaves in Aichi prefecture every December.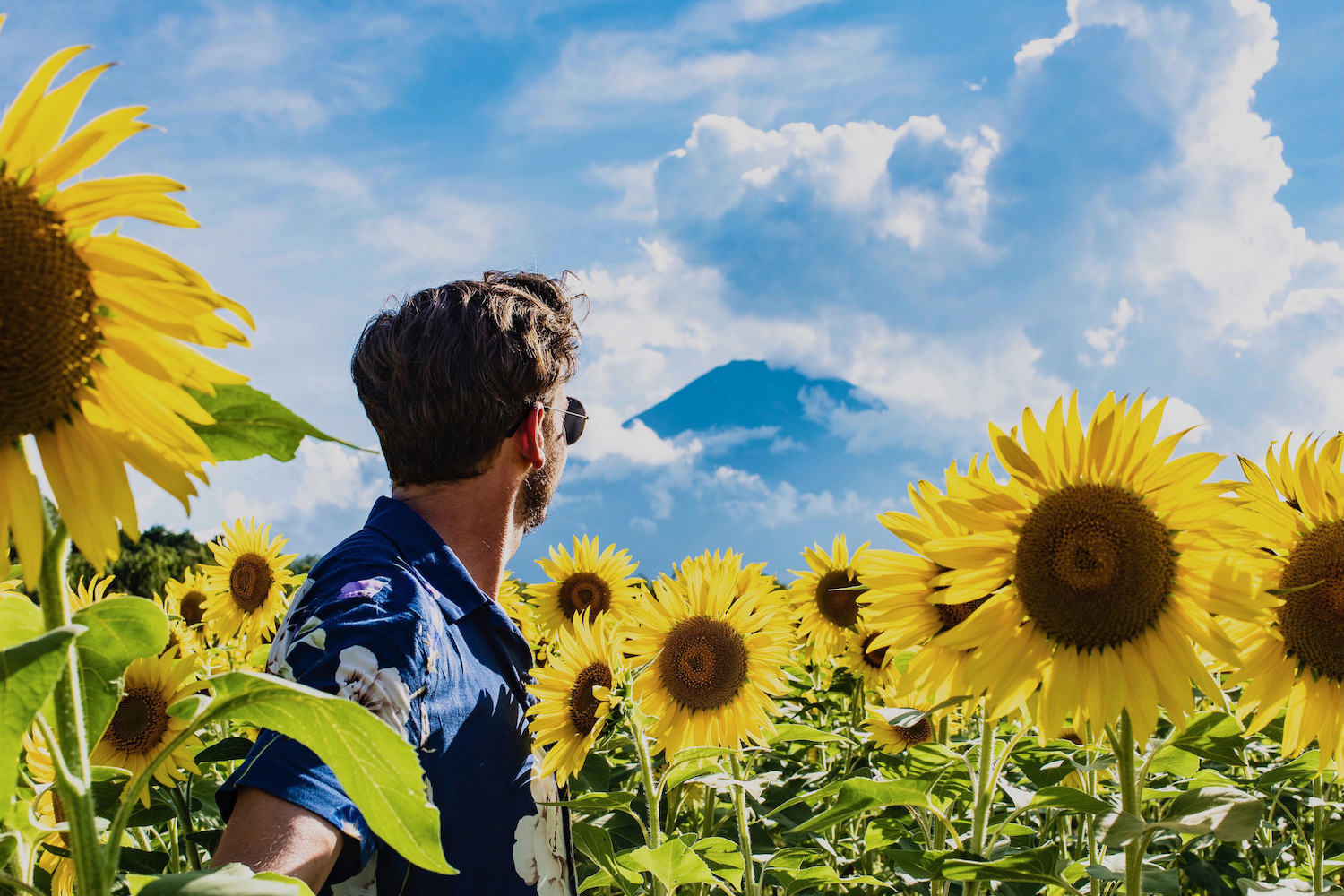 Other FAQ About Seasonal Flowers in Japan
What flowers do Japanese have in summer?
Although the cherry blossoms are long gone by summer, there are plenty of Japanese flowers to enjoy at this time. Hydrangeas bloom in June; lavender hit their stride in July; and by August, sunflowers all over Japan are as bright and sunny as the skies. Summer ends when red spider lilies come into full bloom.
What blooms in September in Japan?
Japanese red spider lilies, also known as manjushage, bloom during the month of September. Another natural phenomenon that occurs around this time is that rice fields throughout Japan start to turn yellow, which is a truly beautiful change of color.
What is the prettiest Japanese flower?
It's difficult to objectively answer this question—sakura (or cherry blossoms) are definitely the most iconic. With this being said, I do think there's something special about Japanese azaleas (tsutsuji) and also about hydrangea (ajisai), particularly when they bloom on rainy days.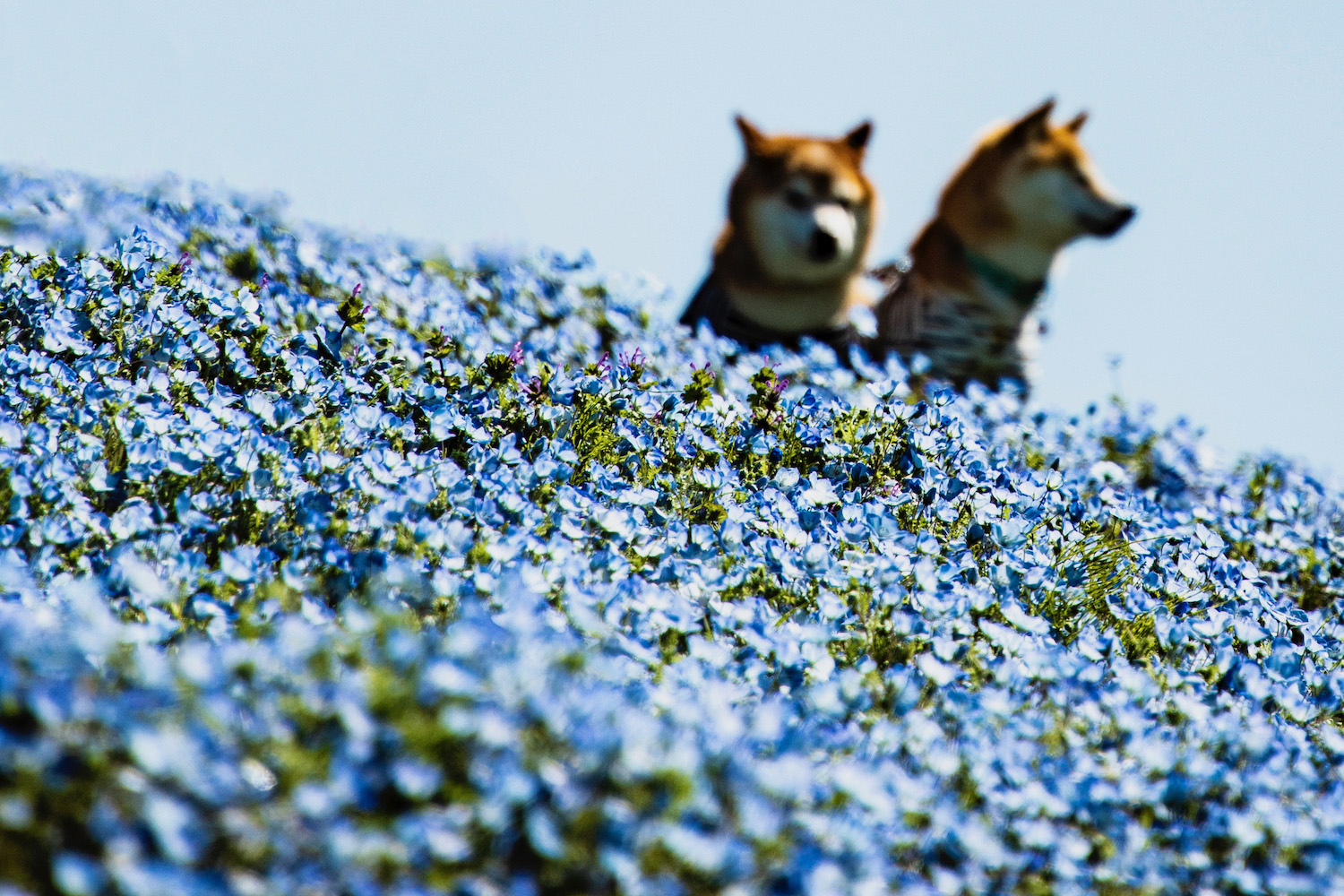 The Bottom Line
You can enjoy seasonal flowers in Japan, even if you don't visit during sakura season. If fact, discovering different kinds of blossoms throughout the year is one of my favorite things about traveling in Japan, whether that's wisteria and azaleas in the spring, hydrangeas and lavender during the summer or even winter flowers like camellia. While cherry blossoms and autumn leaves are the most popular example of how Japan's nature enhances its culture and built landscapes, you can still see this synergy outside these popular seasons. Commission a custom Japan itinerary today to optimize your next trip to Japan, no matter when you're able to travel.