Over the years, I've really come around to the idea of visiting Japan in summer. Like you probably are if your internet search has taken you to this page, I dismissed a trip to Japan during this time—the thought of the heat, humidity and rain just wasn't appealing.
I can't lie: Japan can be all of these things—hot, humid, rainy—during the summer. But seeing the country during this underrated part of the year can also be nothing short of transcendental. And not just because you'll be hallucinating and heat-stricken!
Continue reading, not only to learn about where to go in Japan in summer, but activities and experiences you can only enjoy during these months. I have a feeling you're going to be surprised and impressed!
What Travelers Need to Know About Summer in Japan
Before I proceed to the finer details of my Japan summer itinerary, I should set some expectations about what summer in the country is—and isn't—like. The bad news? Most of the country experiences less than pleasant weather, with close to 100% humidity. In late June and early July, it tends to be pretty rainy; while it's sunnier in late July and throughout August, it's also brutally hot, with temperatures sometimes approaching or exceeding 40ºC/100ºF.
A trip to Japan in summer, to be sure, is not for for the faint of heart. It's also not the ideal time simply to explore Japan's tourist trail—I probably wouldn't take my first trip to Japan at this time of year. Rather, summer is an amazing time to go off the beaten path (or up into the mountains, as it were). It's also a surprisingly great time to experience Japanese culture (the annual matsuri festivals) and cuisine like refreshing kakigori shaved ice.
My Favorite Things to Do in Japan in Summer
Attend a matsuri festival (or a few)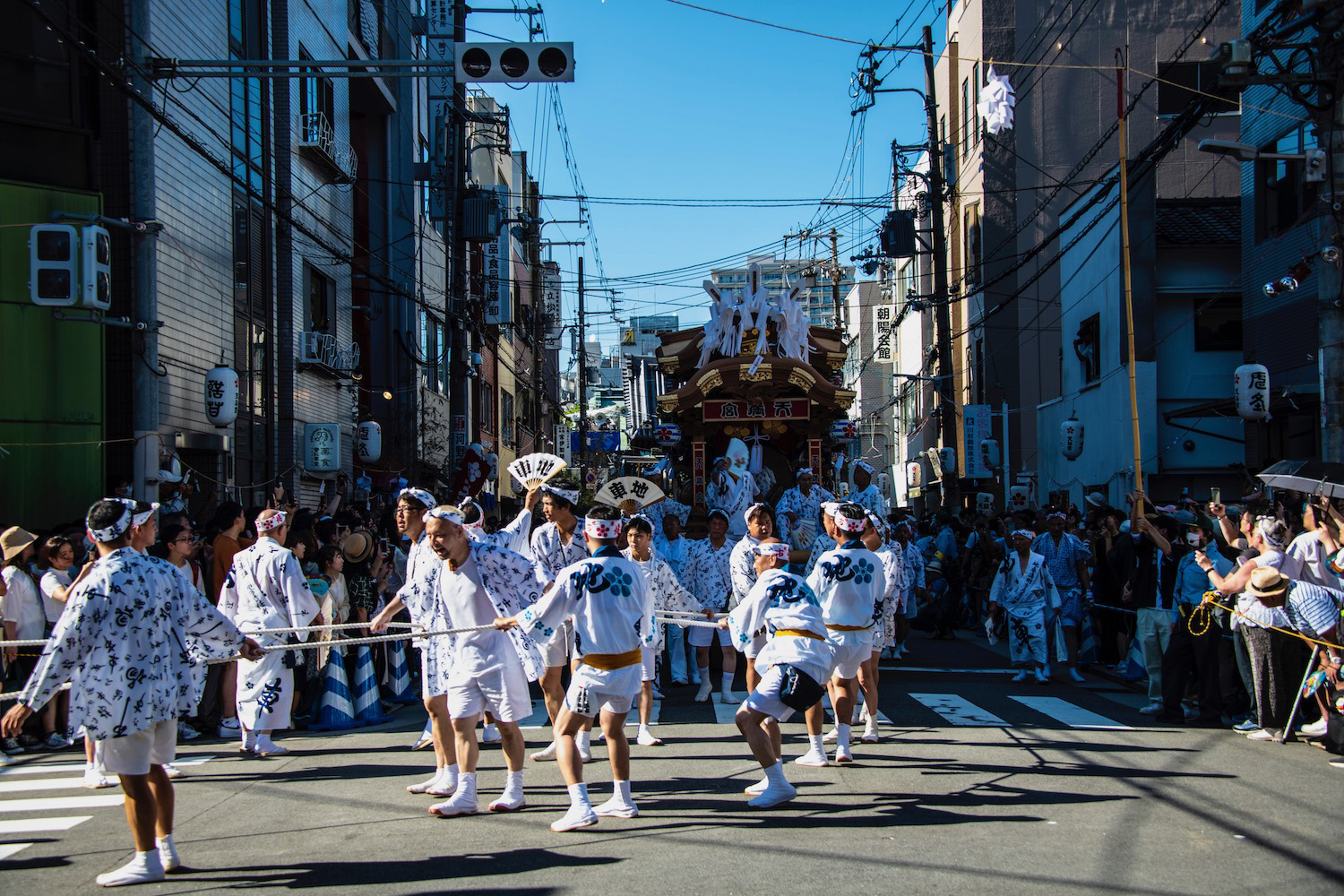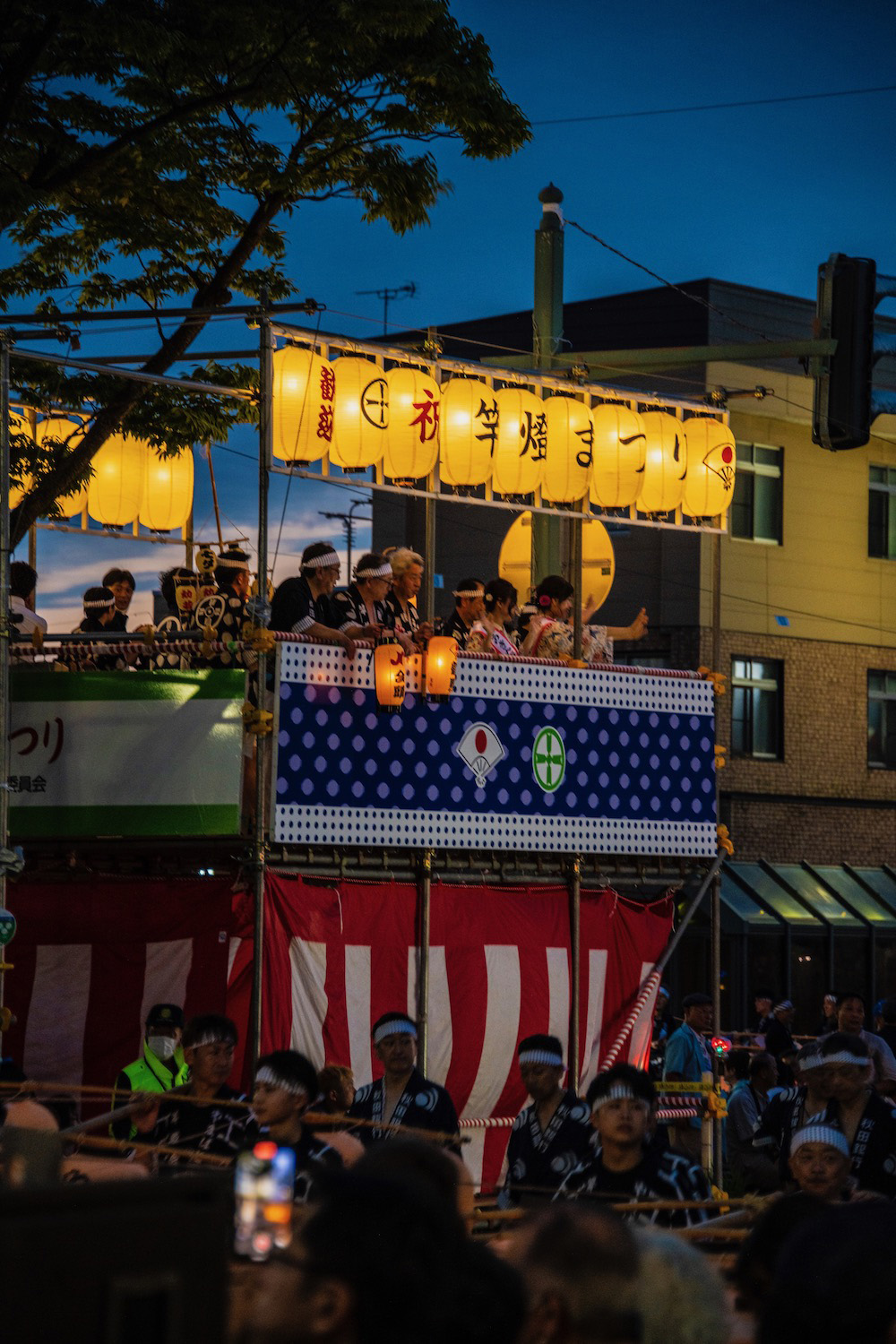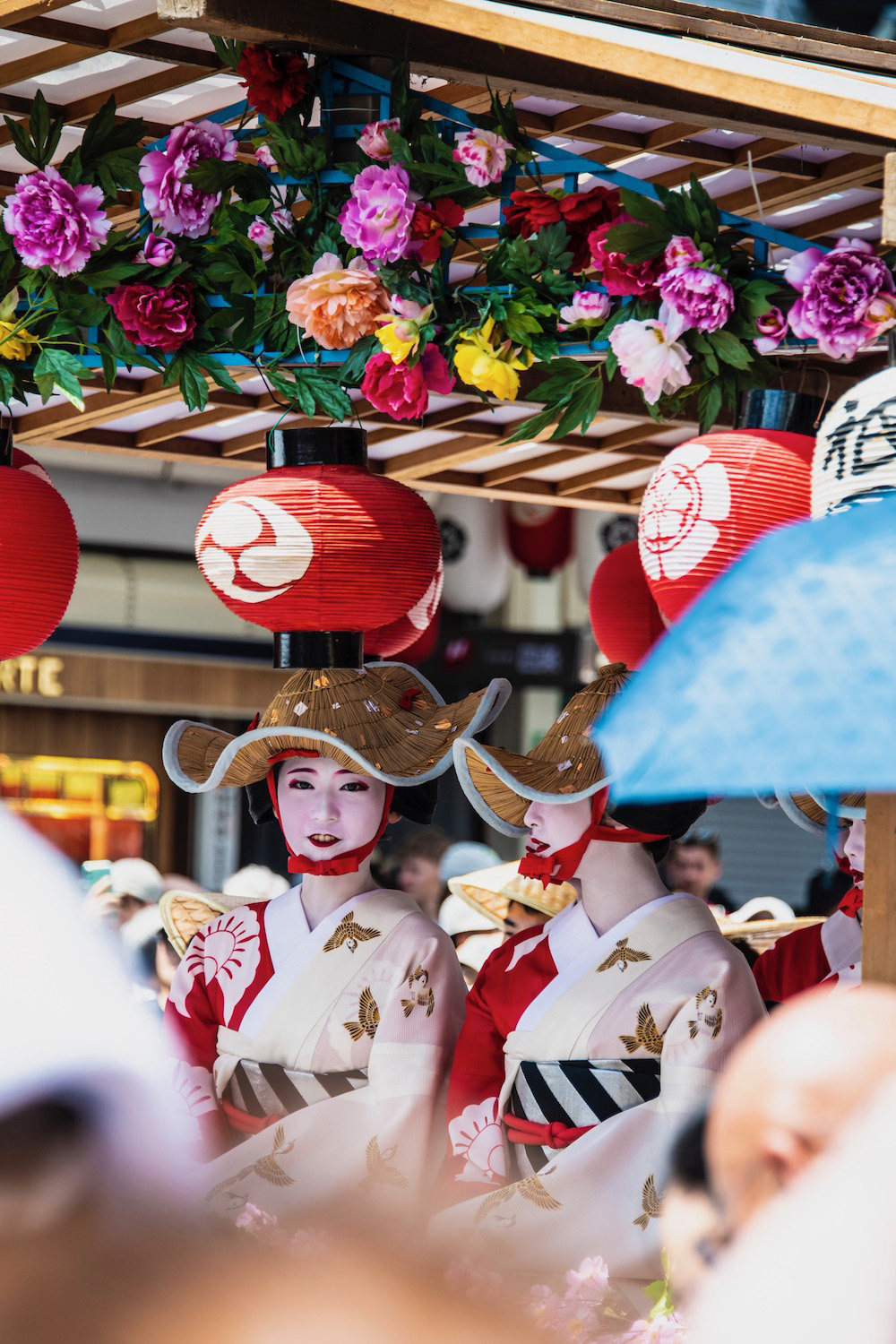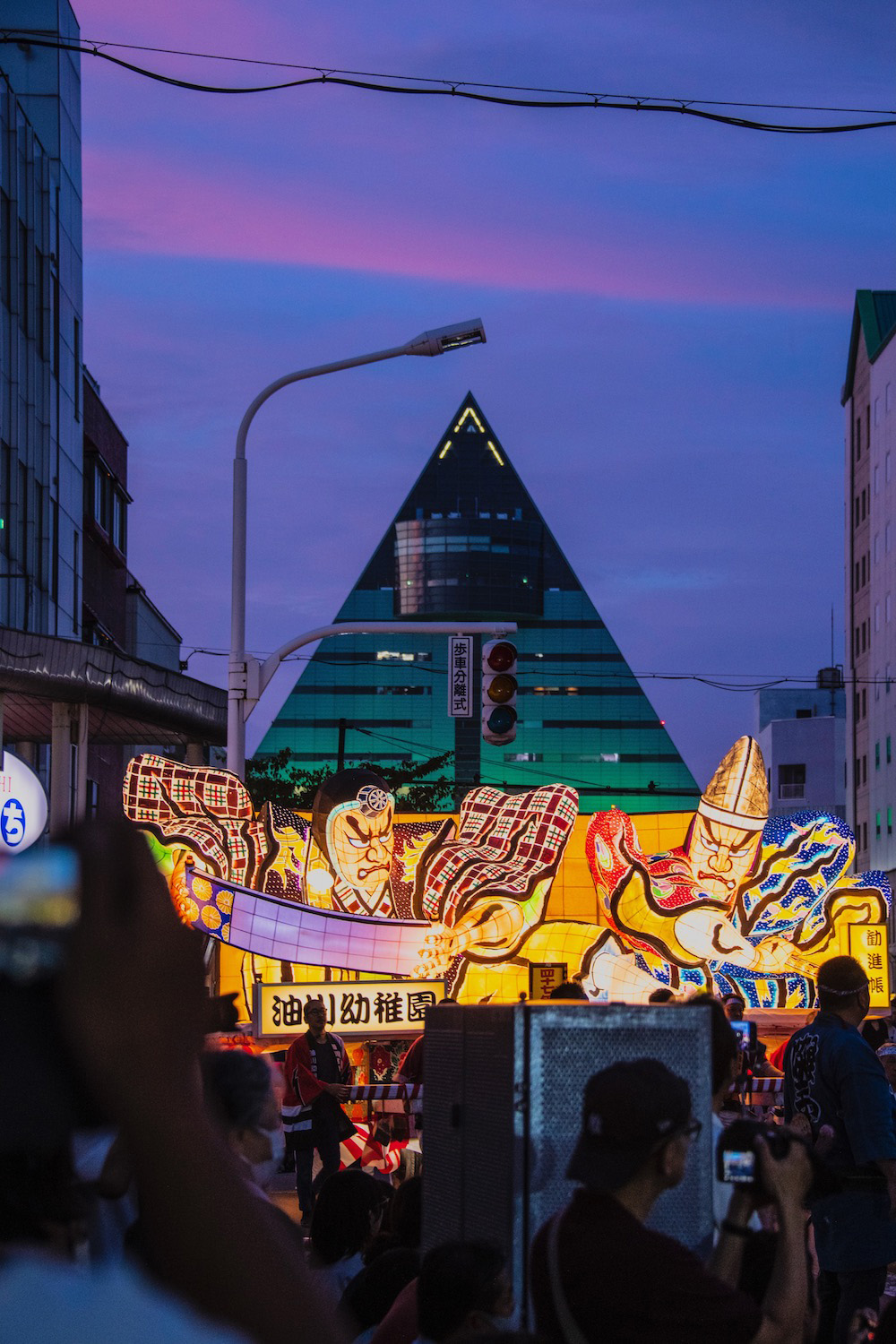 To me, Japan's summer festivals are the most unique reason to visit the country during the summer. Taking place mostly between the Tanabata and Obon festivals in July and August, these festivals include Kyoto's Gion Matsuri and Osaka's Tenjin Matsuri, as well as even more special festivals in the Tohoku region. While these festivals sometimes include fireworks (which are also famous in Japan in summer), those displays are often separate.
See seasonal hydrangeas and sunflowers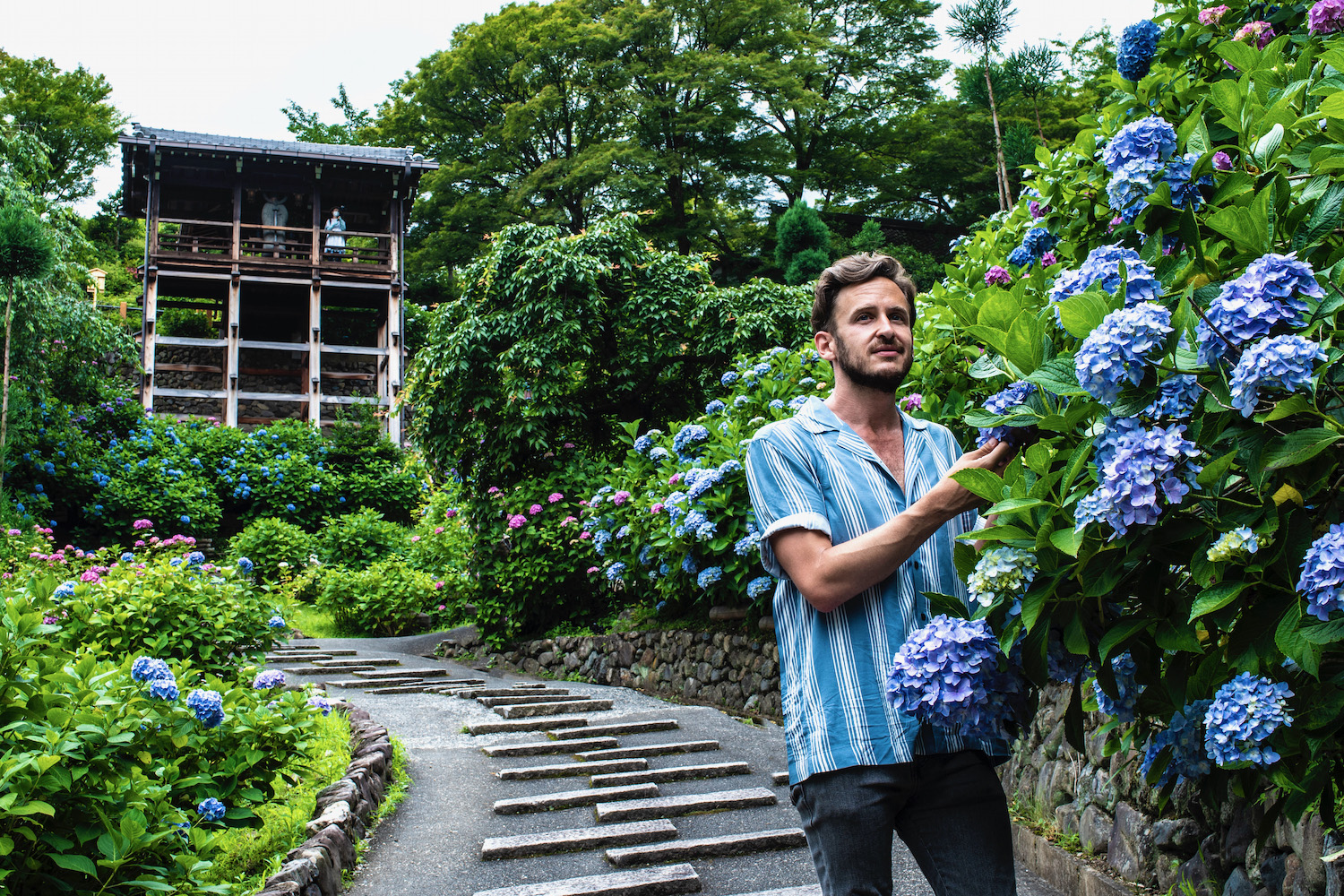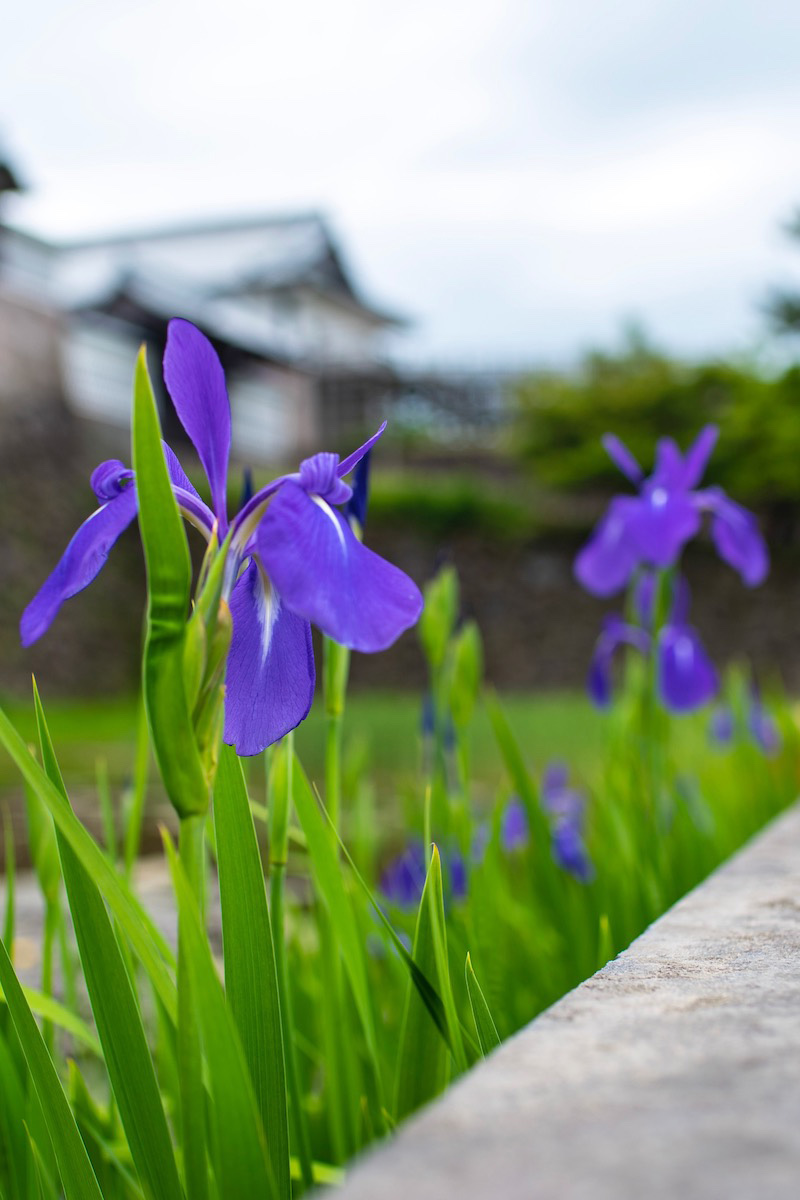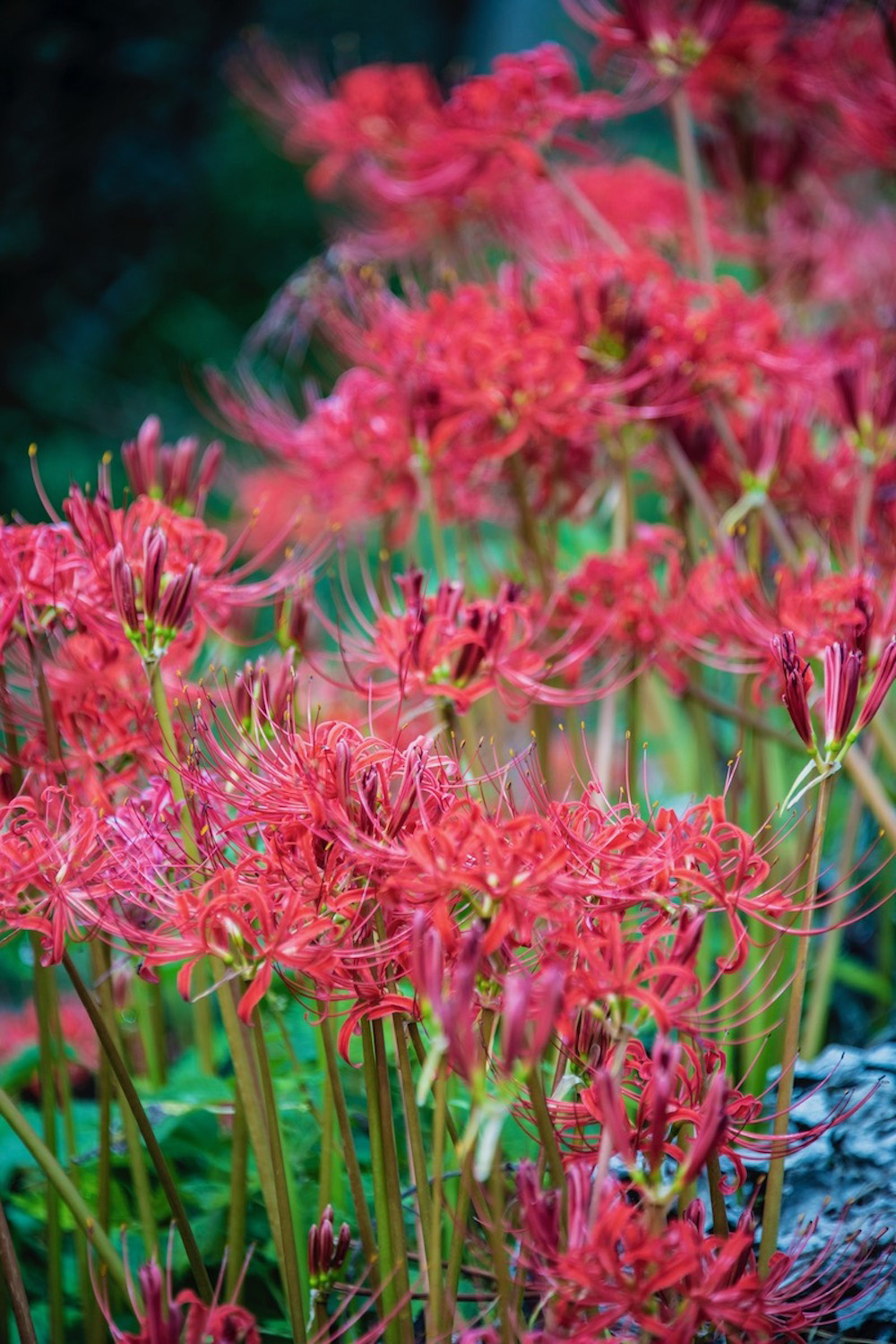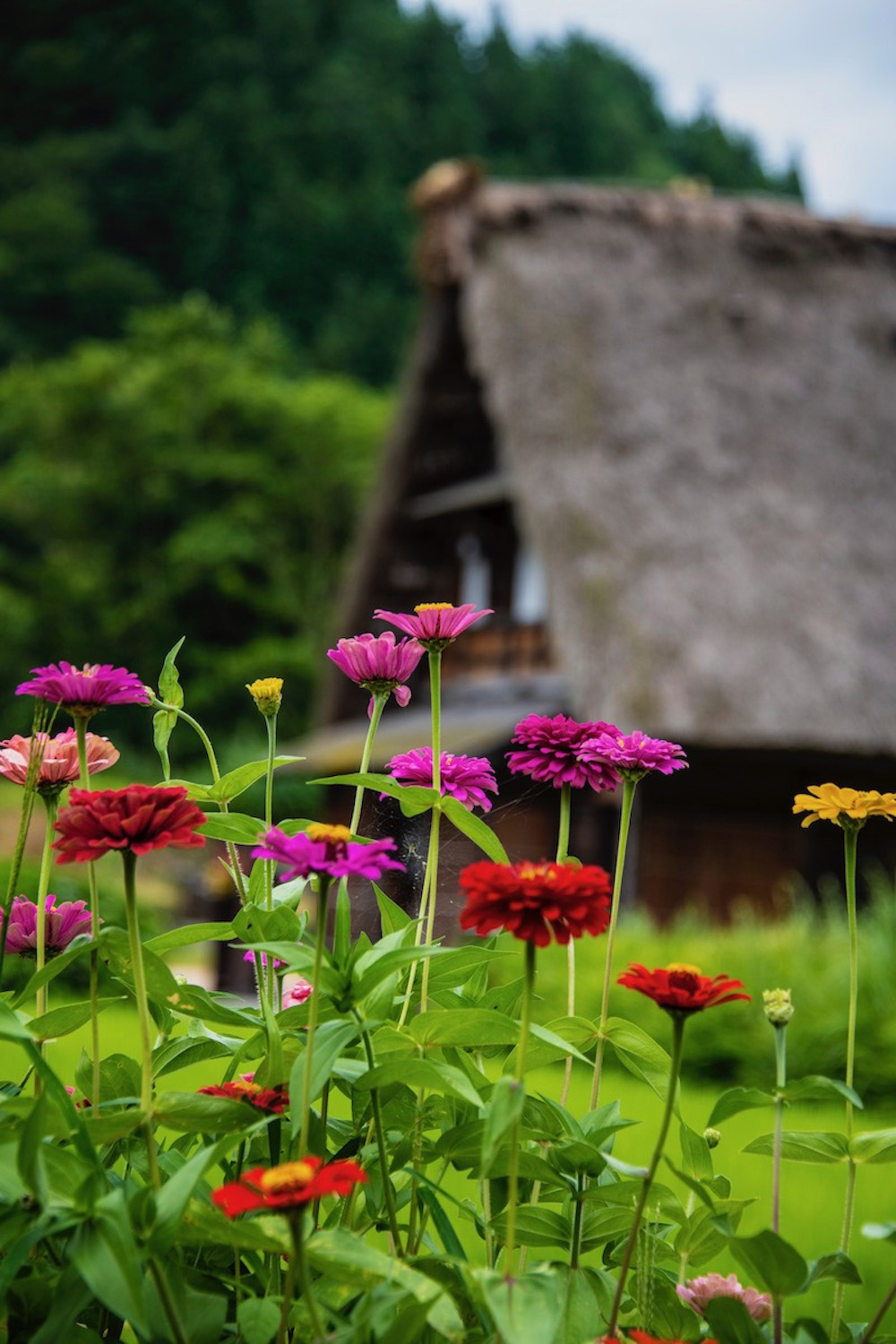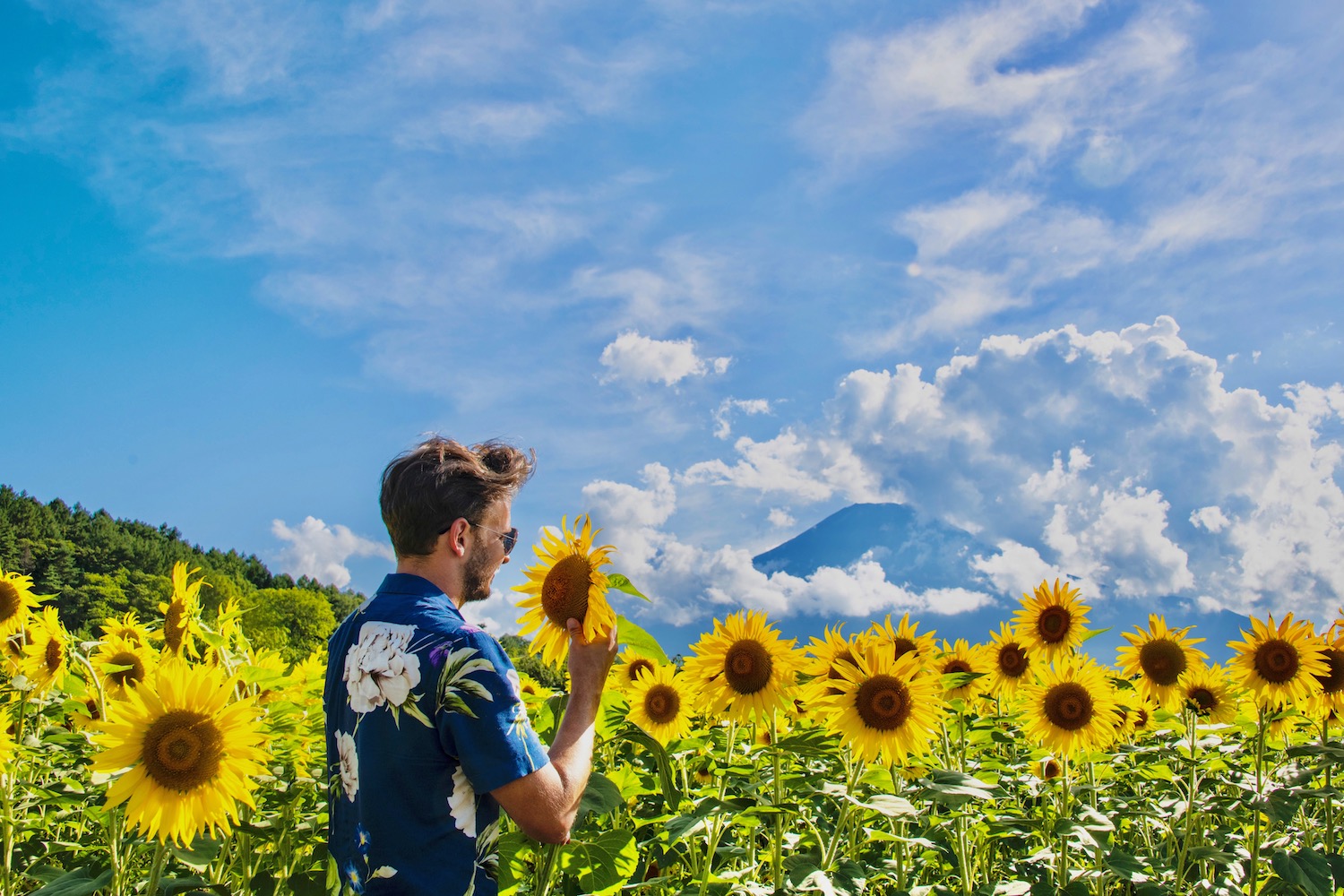 Just as spring in Japan is famous for the cherry blossoms, you can enjoy Japan summer flowers. There are almost too many to count, but I personally love the ajisai (hydrangeas) which bloom in June and July, and the himawari (sunflowers) which tend to emerge in late July and early August. If you come in late summer (so, the first part of September), you can also see manjushage or spider lillies.
Hit the beach in Okinawa (or somewhere else)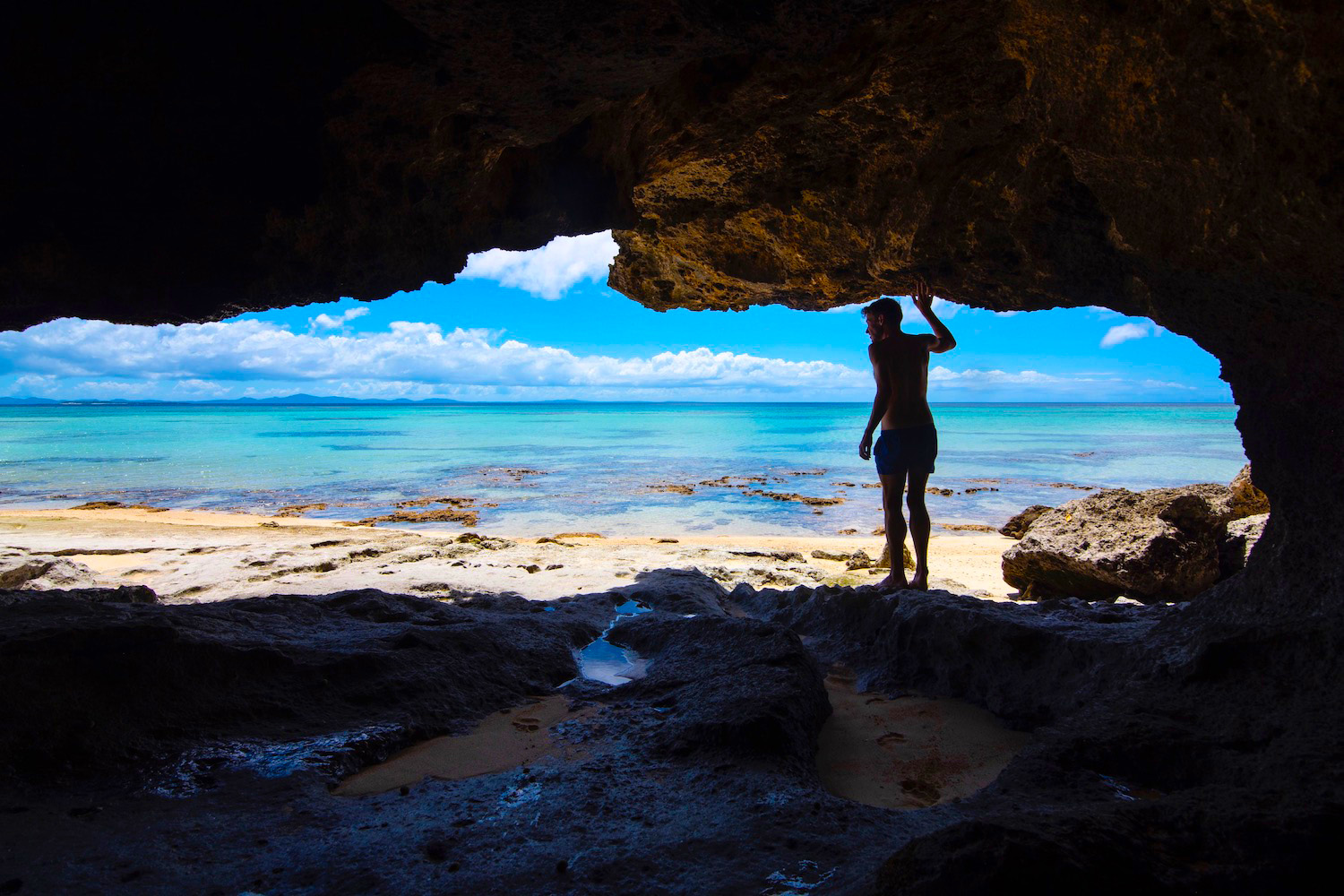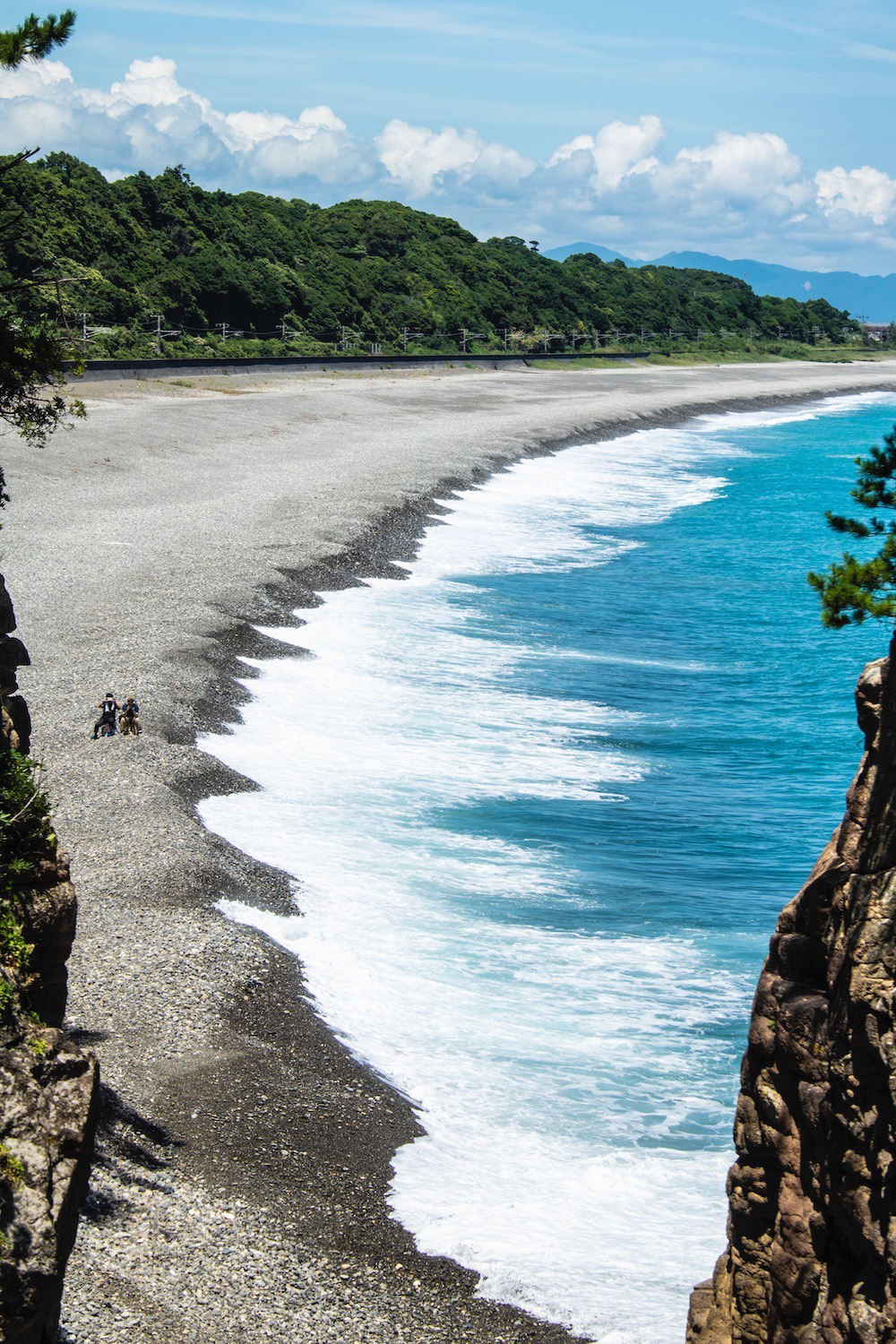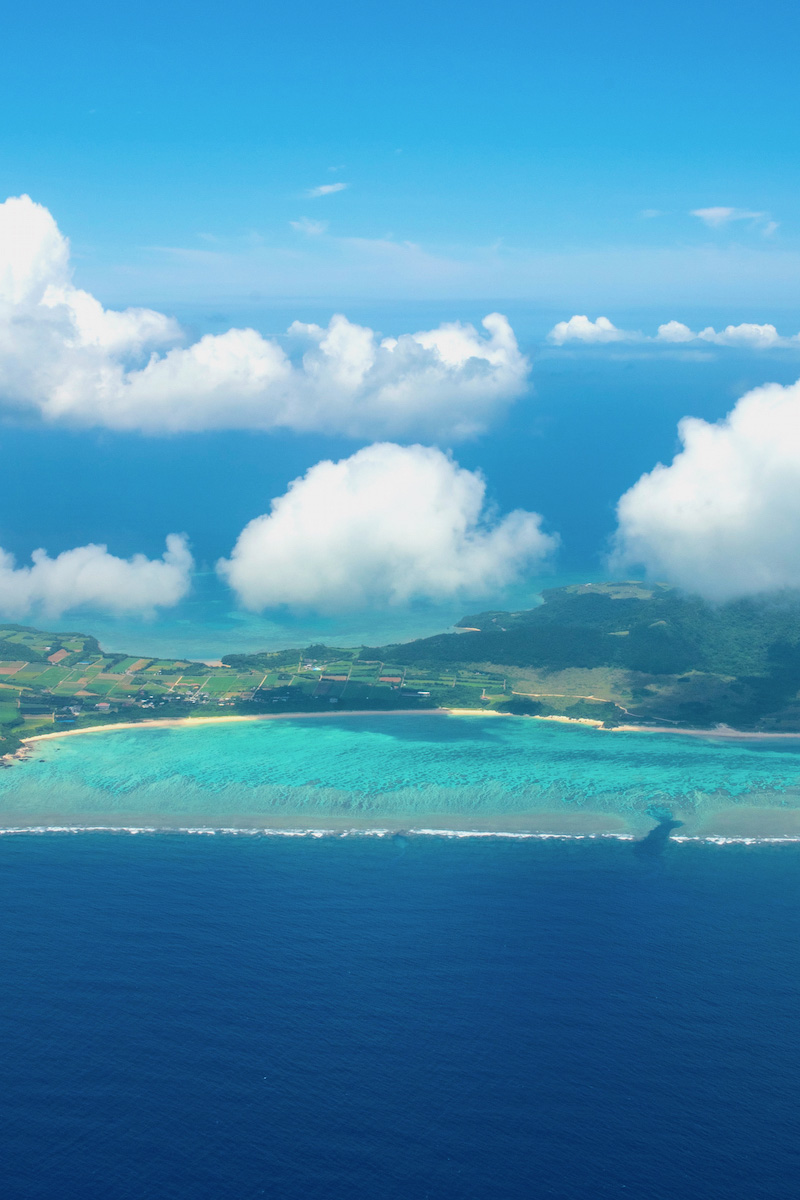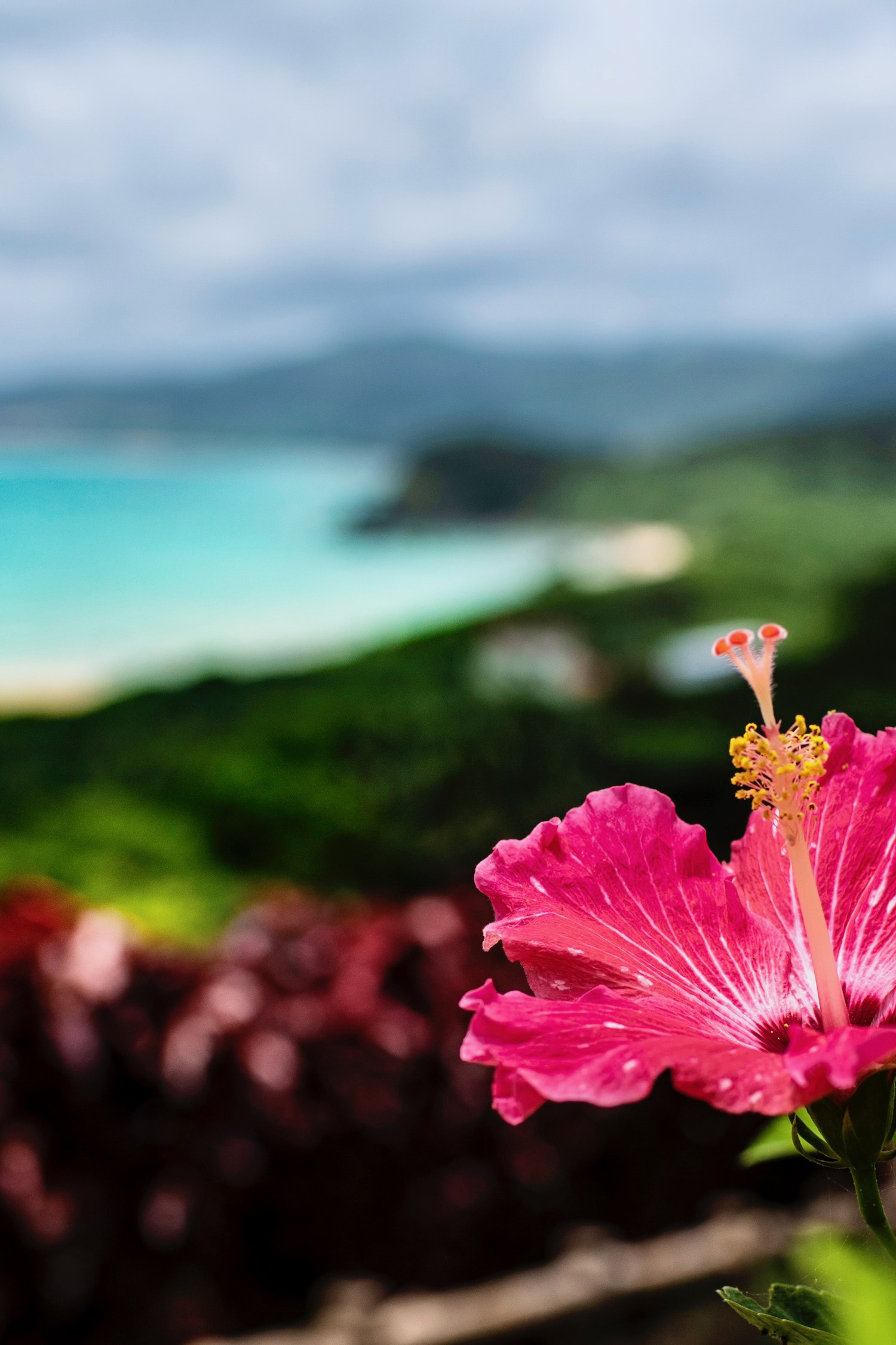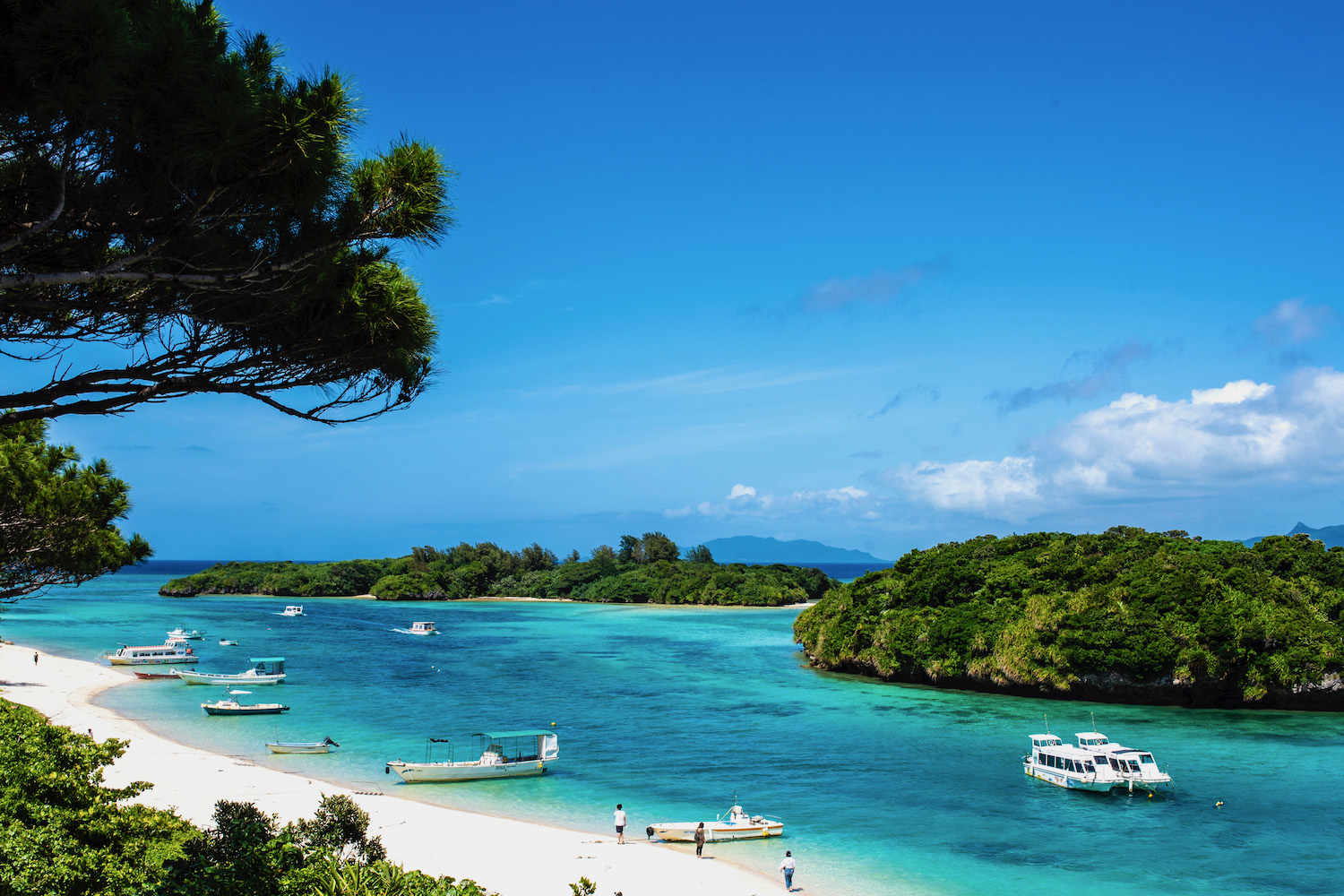 While it's difficult to deny that Japan's best beaches are in Okinawa, this is not your only place to hit the surf in summer. Some of my other favorite spots include the Izu Peninsula just south of Tokyo, and Wakayama's Kii Peninsula, which is easily accessible from Kyoto and Osaka. Various prefectures in Shikoku and Kyushu island also have great beaches, if you happen to be traveling in those places.
Cool off in Hokkaido or the Alps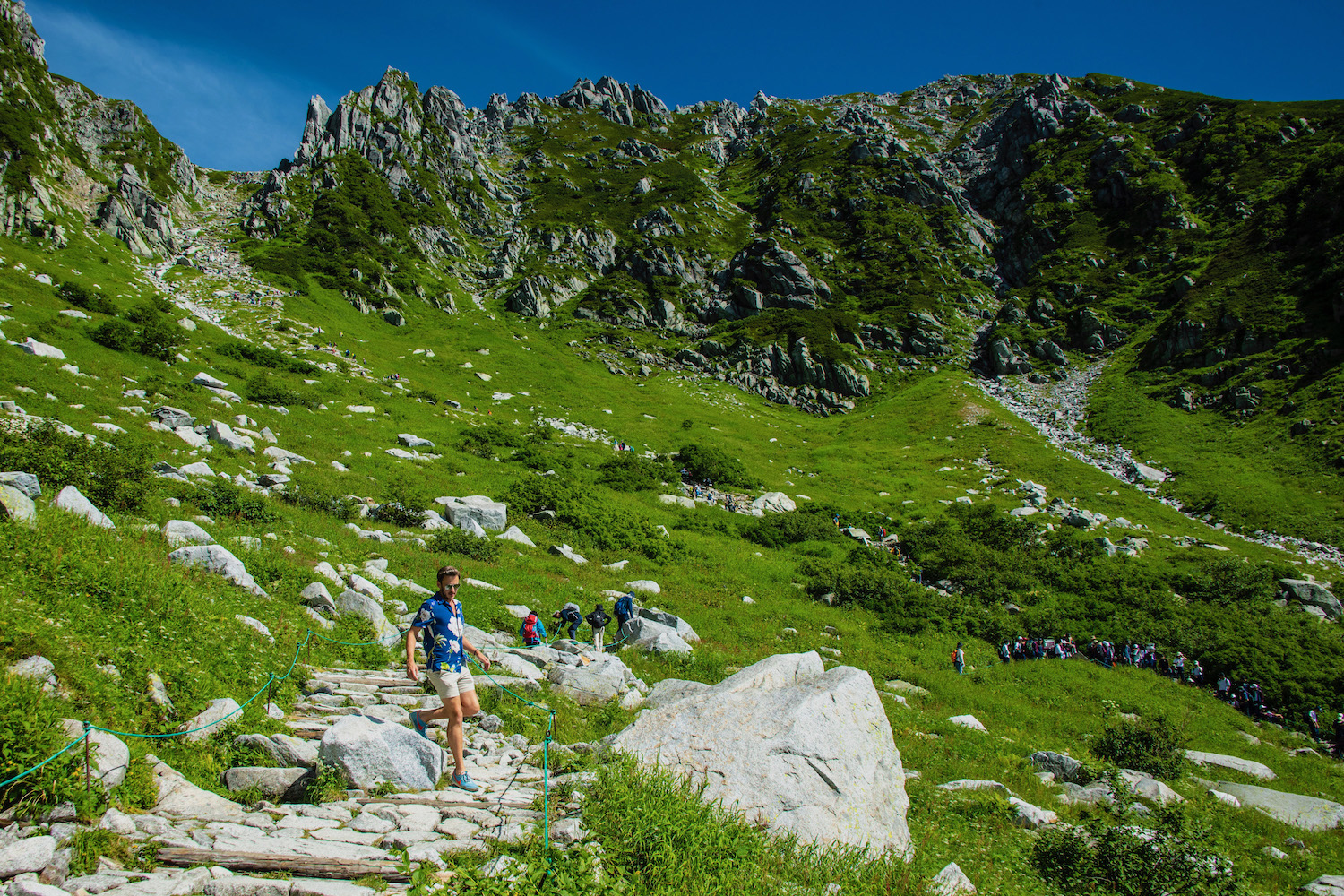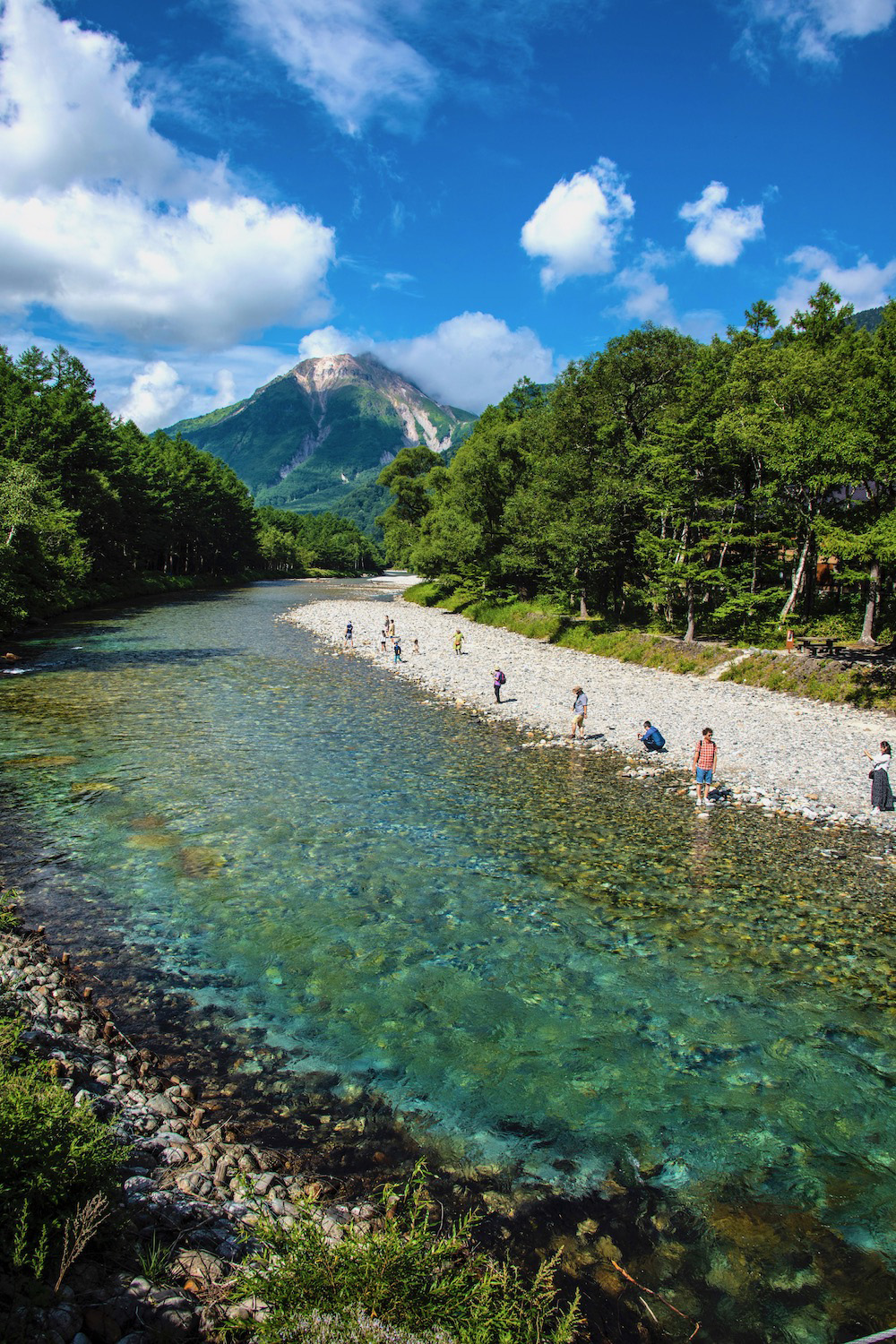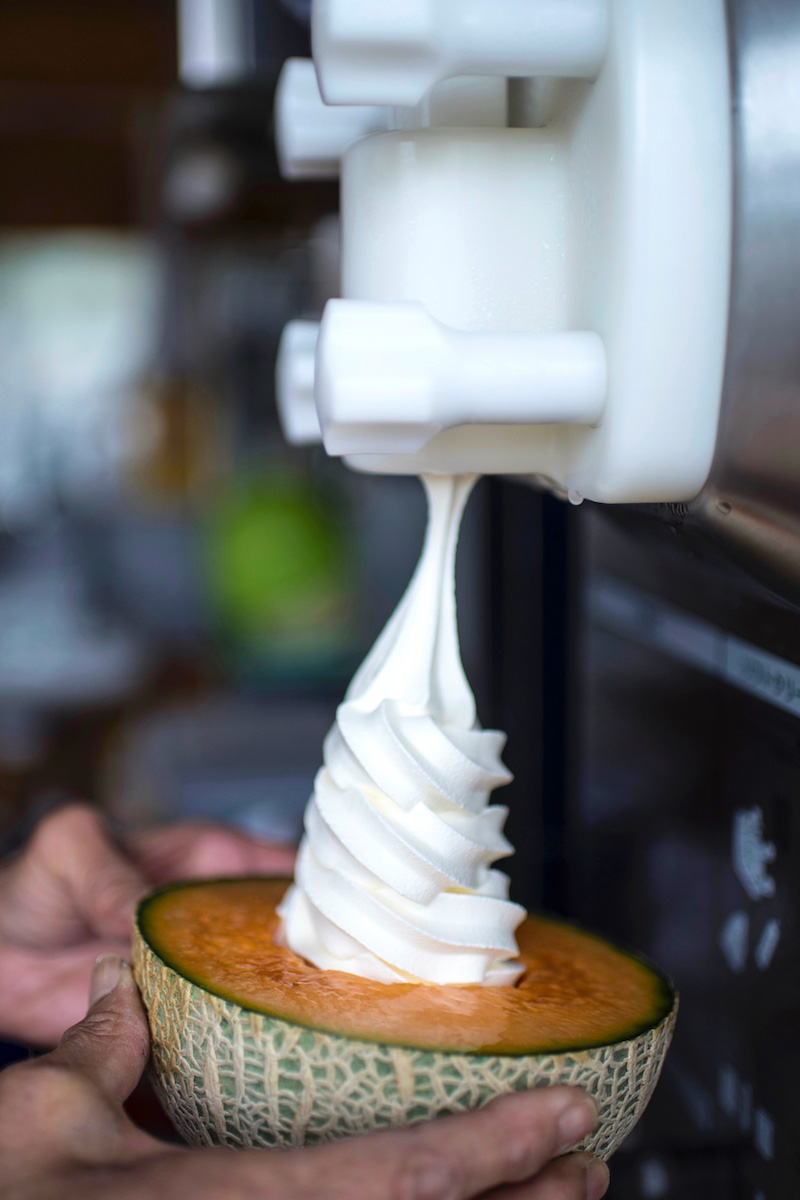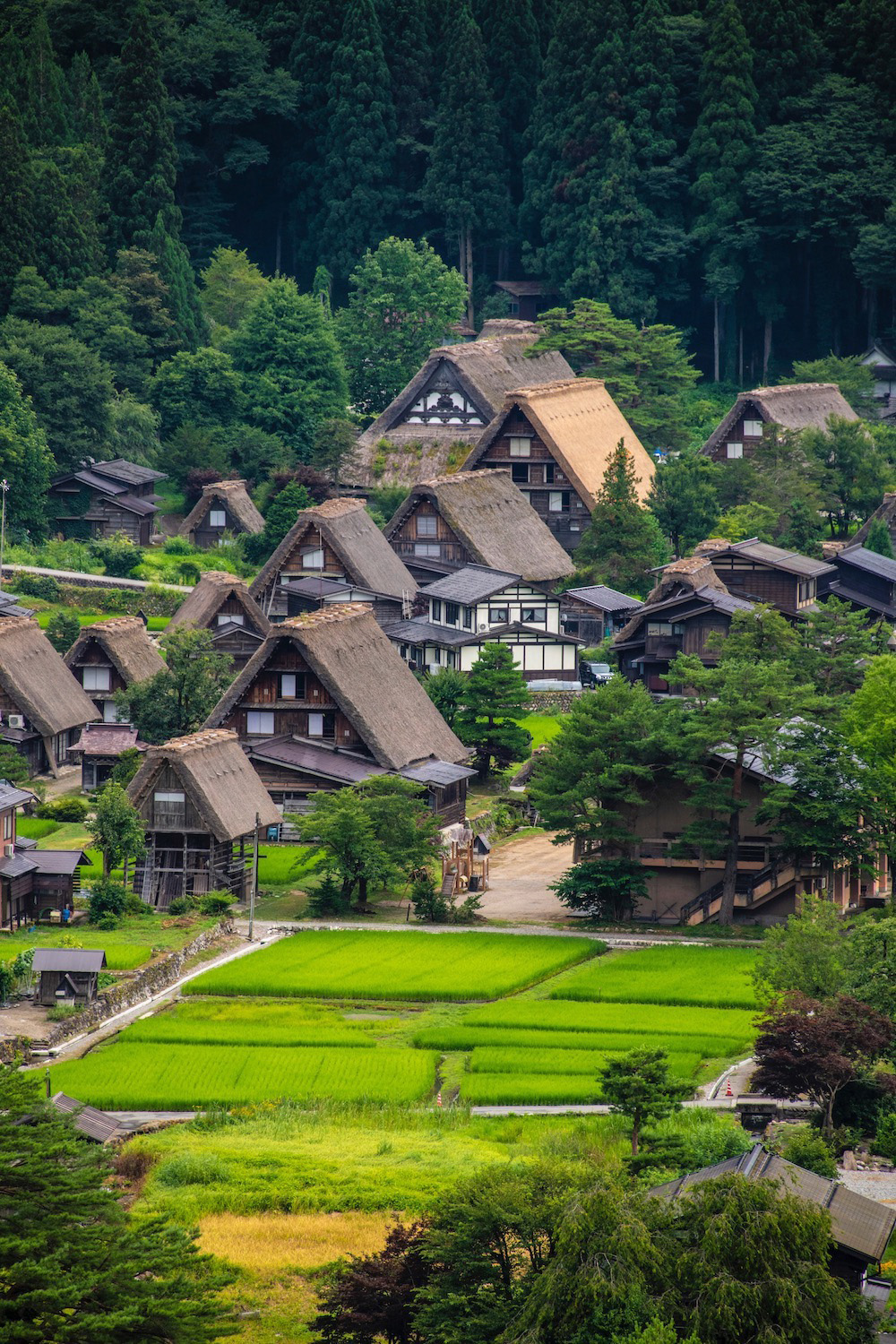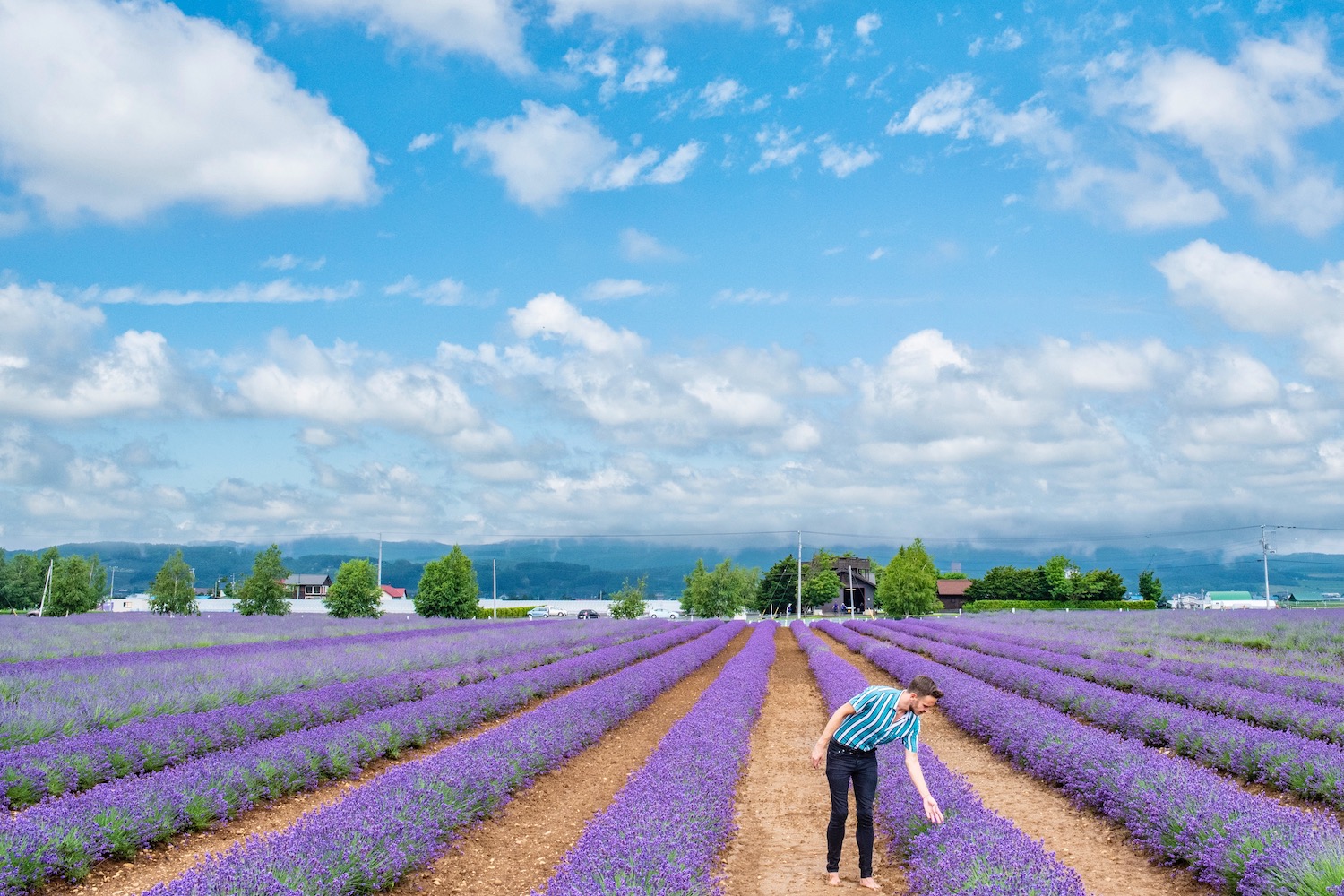 Heat is a common side effect of visiting Japan in summer, but it isn't a guarantee or a given. The Japanese Alps, for example, can be much cooler than the lowlands, whether you hike in the Kamikochi Valley, or explore cities and towns like Takayama and Gujo-hachiman. Likewise, heading north into the Tohoku region or even to Hokkaido (where Japan's famous lavender fields are located) will lower the temperature by at least a few degrees. Summer is also the best time—the only time, actually—to clumb Mt. Fuji.
And, of course, have kakigori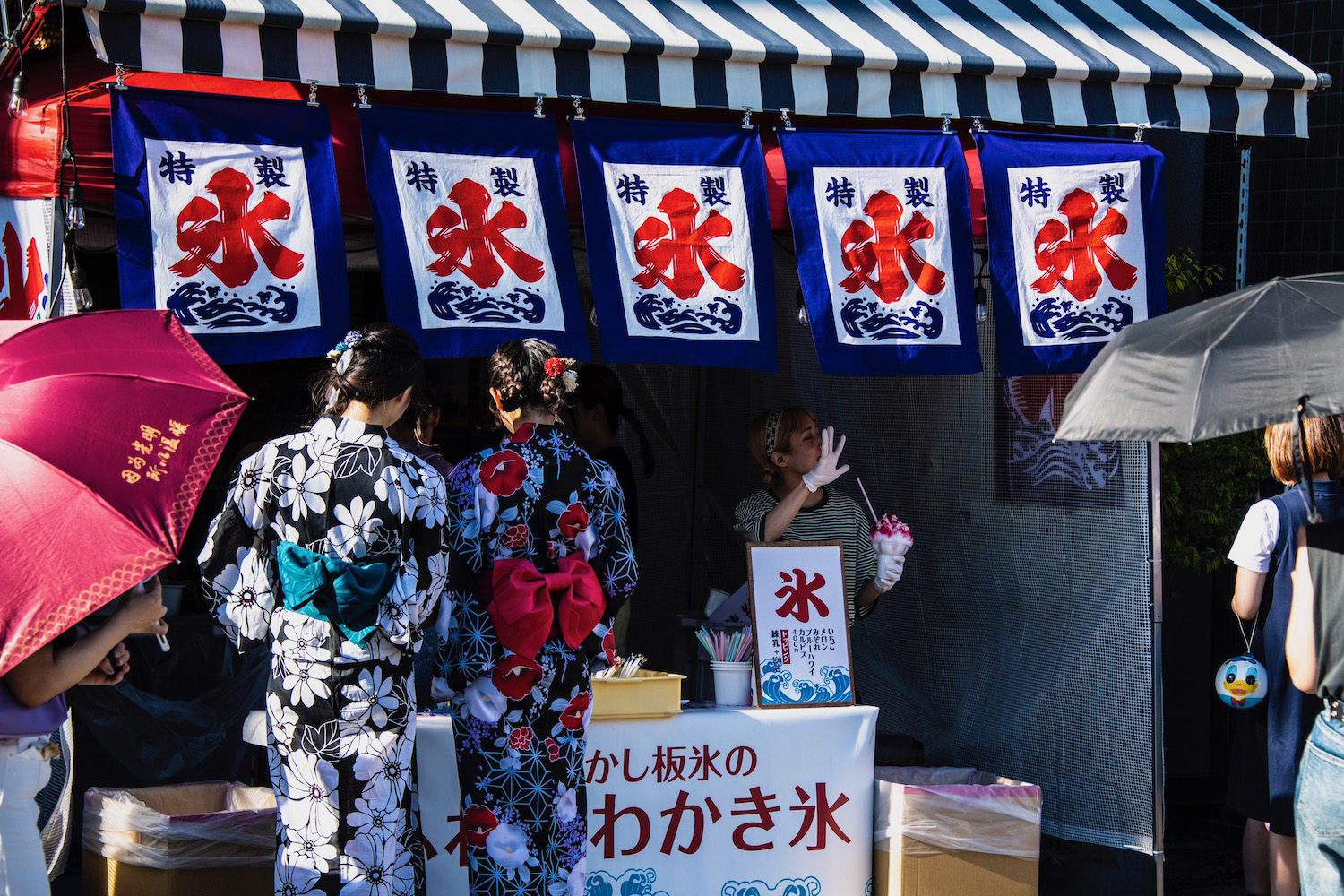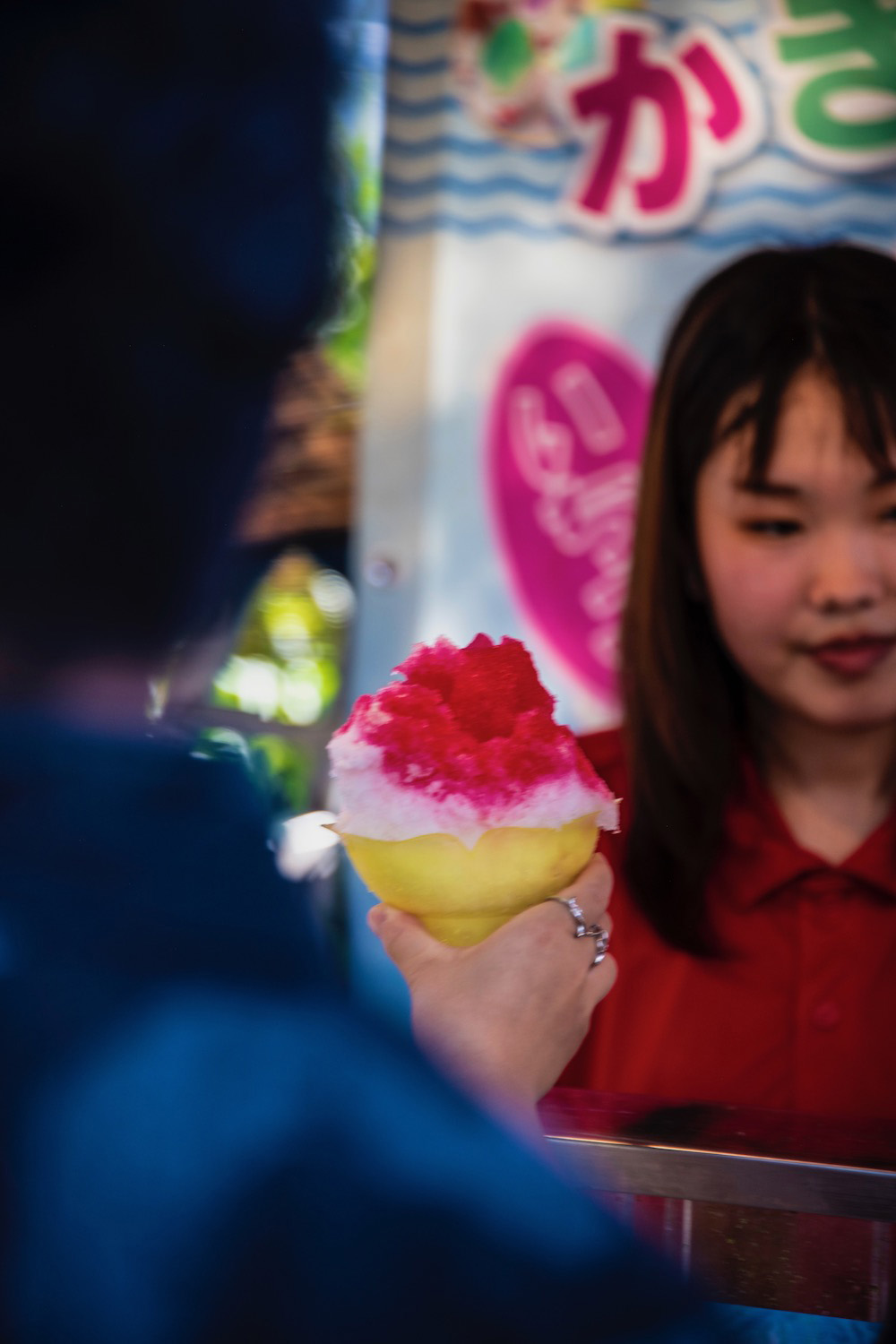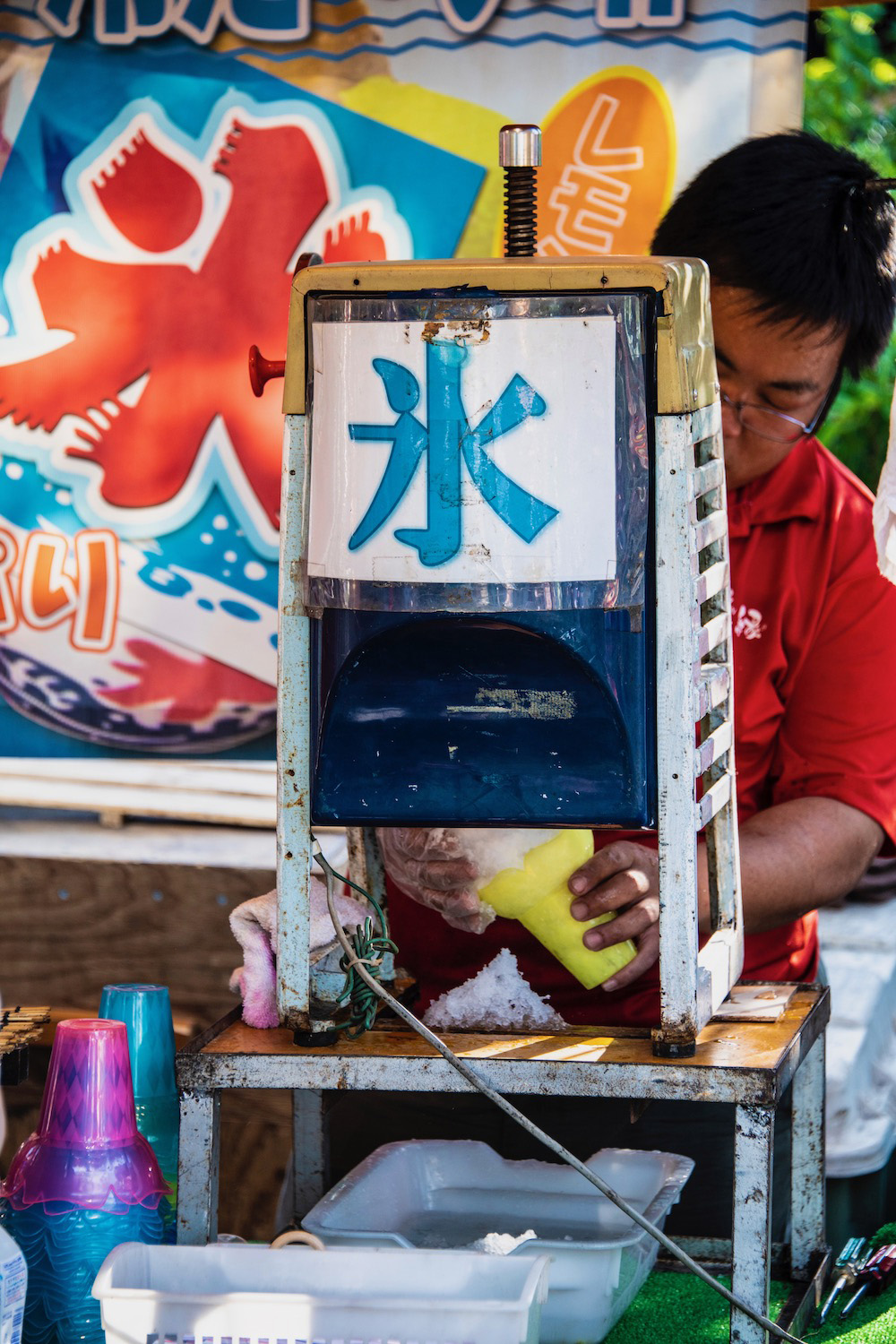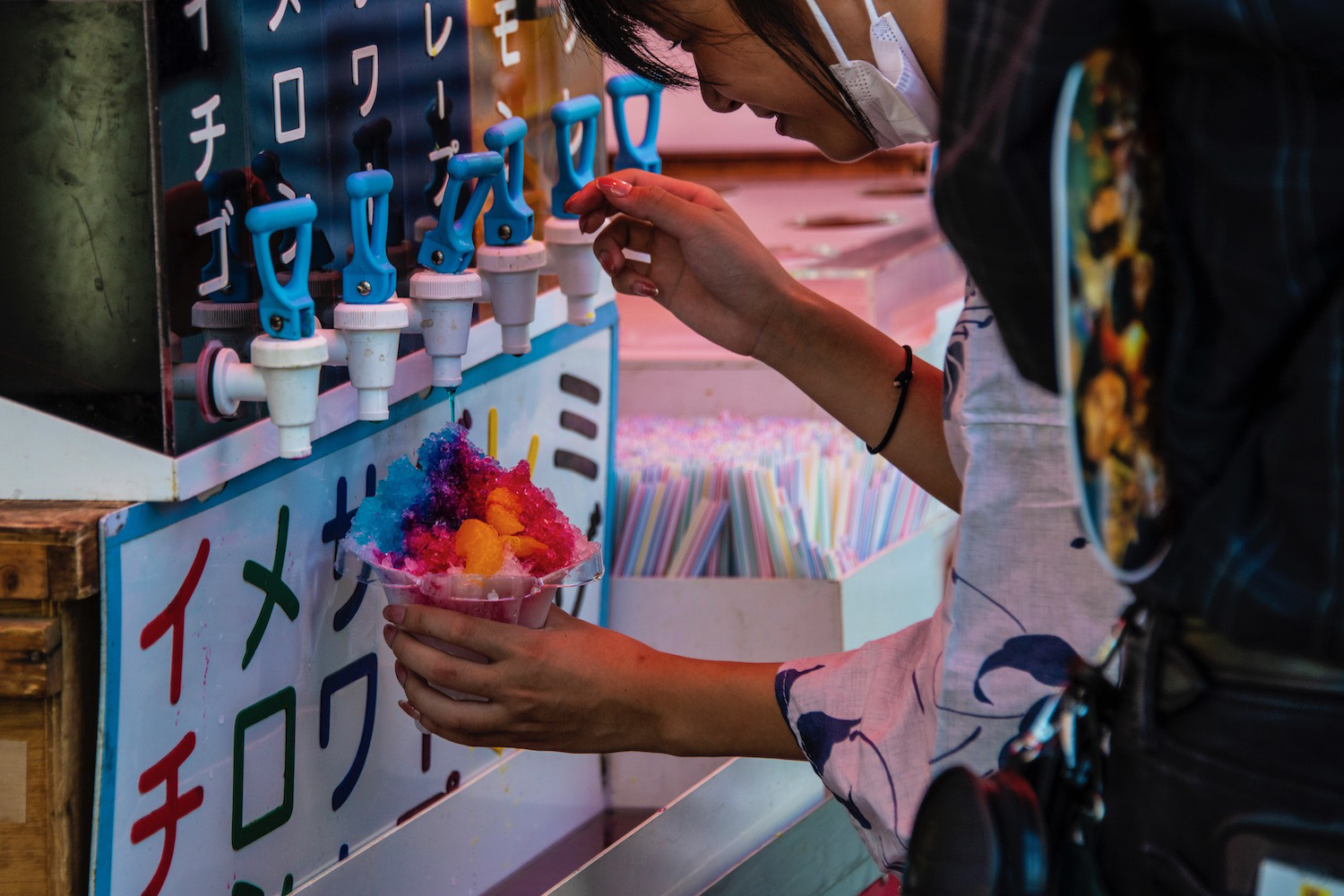 Japan's hotter foods might seem unappealing during summer, but there are ways to cool off—and I'm not just talking about ice cold highballs in an izakaya! Rather, if you see a red symbol for ice (氷), it means kakigori (shaved ice) is not far away. Available in dozens of flavors, and preparations ranging from casual to downright fancy, kakigori is one of the most satisfying ways to enjoy Japan in summer without spontaneously combusting.
Is It Worth Visiting Japan in the Summer?
Japan is worth visiting in the summer if you're intentional about your travel. For example, I recently planned a custom trip for a family who specifically wanted to go off Japan's beaten path, and to prioritize northern and highland destinations that wouldn't be as hot or humid as places on Japan's tourist trail. My own latest trip to Japan (at least as I write this) focused on matsuri, which of course occur primarily during the summer season.
What I'd say about Japan in the summer is that it's worth it if you lean into it. It's not worth if you plan to take an ordinary trip that disregards the unavoidable qualities of this season—the good and the bad; the mystifying and the miserable. I probably wouldn't suggest a "typical" Japan trip, which takes you from Tokyo and down through Kyoto and Osaka to Hiroshima and then back, during July or August, for instance.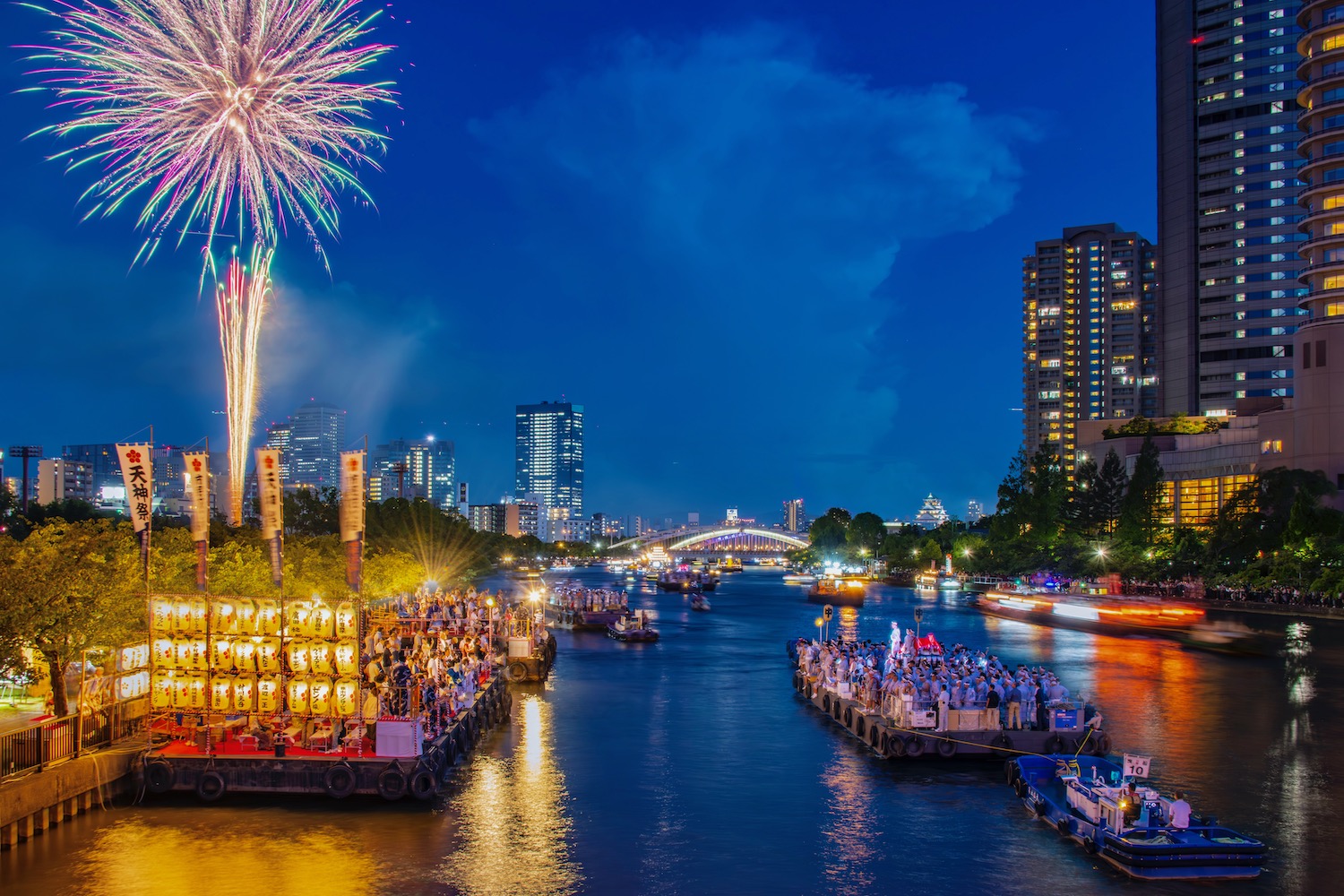 Other FAQ About Visiting Japan in the Summer
What is Japan like in summer?
All the things you've heard about Japan in summer—that it's hot and humid, and often either extremely rainy or punishingly sunny—are true. Summer is also one of the most special times to visit Japan in summer, however, whether you go for a matsuri festival, or simply cool off with delicious kakigori shaved ice.
Is Japan too hot in July?
Japan can be extremely hot in July—I've personally felt heat indices above 45ºC/110ºF on my own skin! However, if you plan your trip strategically (sightseeing early in the morning or after sunset; when you need to head out during the day, drink plenty of water and eat kakigori often) you can not only survive Japan's summer, but thrive in it.
Is Japan bearable in August?
Japan can be bearable in August if you set yourself up for success. As is the case if you come in July, hydrating often and being strategic about when and how long you stay outside are key. Likewise, if you use the joy of matsuri (festivals) to offset the misery the weather, then in the end, you'll look back on the experience as having been not only bearable, but unforgettable.
The Bottom Line
I hope you now feel inspired to visit Japan in summer! As this post should reflect, my own feelings about summer travel in Japan have really changed a lot over the years; my most recent summer visit to Japan was one of my favorites I've ever taken at any time of the year. Will you come one (or a few) of the matsuri festivals, or head for the hills (mountains, really) and cool off amid the greenery while Tokyo and Osaka boil or even lean into the heat and humidity of Japan's major cities? No matter what form your trip to Japan in the summer ends up taking, I do hope you'll consider hiring me to plan it for you.