Many people consider visiting Japan in summer—and then they start doing research. As it is in much of the rest of Asia, summer is the rainiest period of the year in Japan, in no small part because of how many typhoons hit the country during the warmer months.
To be sure, wet conditions aren't the only aspect of Japan weather in June through September that can be off-putting. Much of Japan is scorching hot during the summer, to the extent that runways at Haneda Airport have literally melted in the past. High temperatures that rise above 30ºC and even 40ºC are becoming increasingly common in all but a few areas of Japan.
That's (some of) the bad news. The good news? While it's difficult to argue that summer is the best time to go to Japan, there are ways to make a Japan summer trip truly exceptional—continue reading to learn them.
Why Many Travelers Avoid Japan in Summer
In a word, weather. From the tendency of typhoons to strike Japan in September, to the barrage of heavy rain (both tropical and non-tropical in origin) that falls on much of the country during June and July, summer is wet time of year in Japan; when it's not soaking it's usually boiling. This does have some positive side effects (hydrangeas, as a specific one; and more generally, a deep greenness of earth and freshness of air throughout the country), though it puts off most travelers nonetheless.
Another reason many avoid the summer season in Japan has more to do with what summer lacks. Long-gone are the pink-and-white blooms of sakura season; the leaves are months from changing into their autumn shades. Even the frigid Japanese winter, a season that has its own detractors, offers some of the best skiing in the world. For many travelers, the only benefit to visiting Japan in the summer is that they have time off work (and, for families, their children out of school).
Best Places to Visit in Japan in Summer
Hokkaido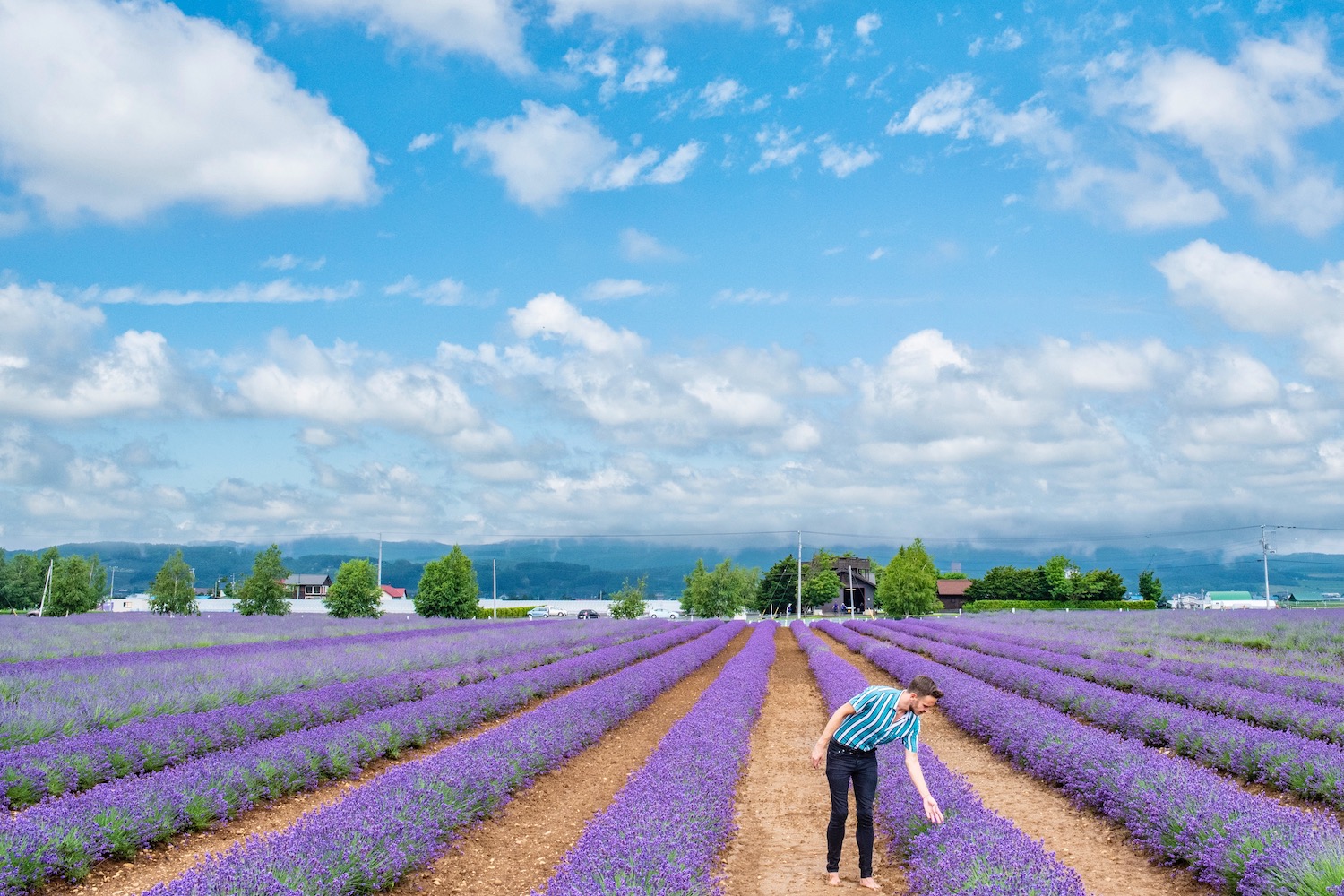 The best way to avoid the pitfalls of a Japan summer vacation is to modulate where you travel accordingly—in general, this involves heading north. The island of Hokkaido, for example, has perhaps the best summer Japan weather, July and August in particular. Or at least it should—I've personally experienced unseasonably rainy weather in Hokkaido in July, so keep that in mind as you plan your trip. Still, whether you wander amid the lavender fields of Furano or chase waterfalls near the "Blue Pond" of Biei, Hokkaido is one of the best places to travel in Japan in the summer (and, more specifically, one of the best places to visit in Japan during July).
Japanese Alps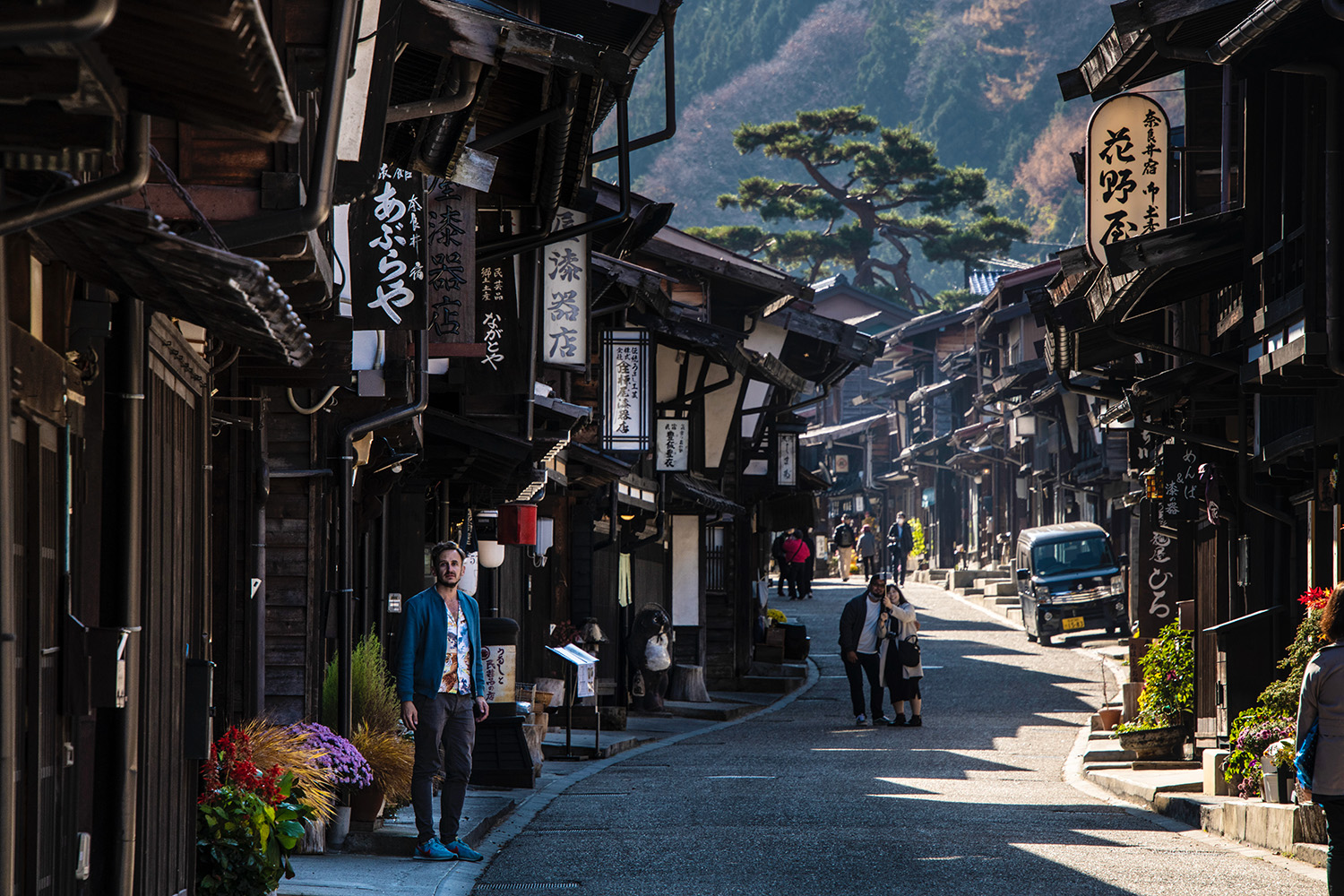 Traveling to Japan in August? A great way to avoid the heat and rain is to head to the Japanese Alps, even if this is an admittedly huge region with a large cachement. Base yourself in the castle city of Matsumoto and take day trips into the Kamikochi Valley or onto the historical Nakasendo trading route, or rent a room at scenic Takaragawa Onsen and bathe outdoors at the bottom of a ravine. Summer is also a great time to hike along the Tateyama Kurobe Alpine Route and Kurobe Gorge, two beautiful destinations accessible via the city of Toyama.
Mt. Fuji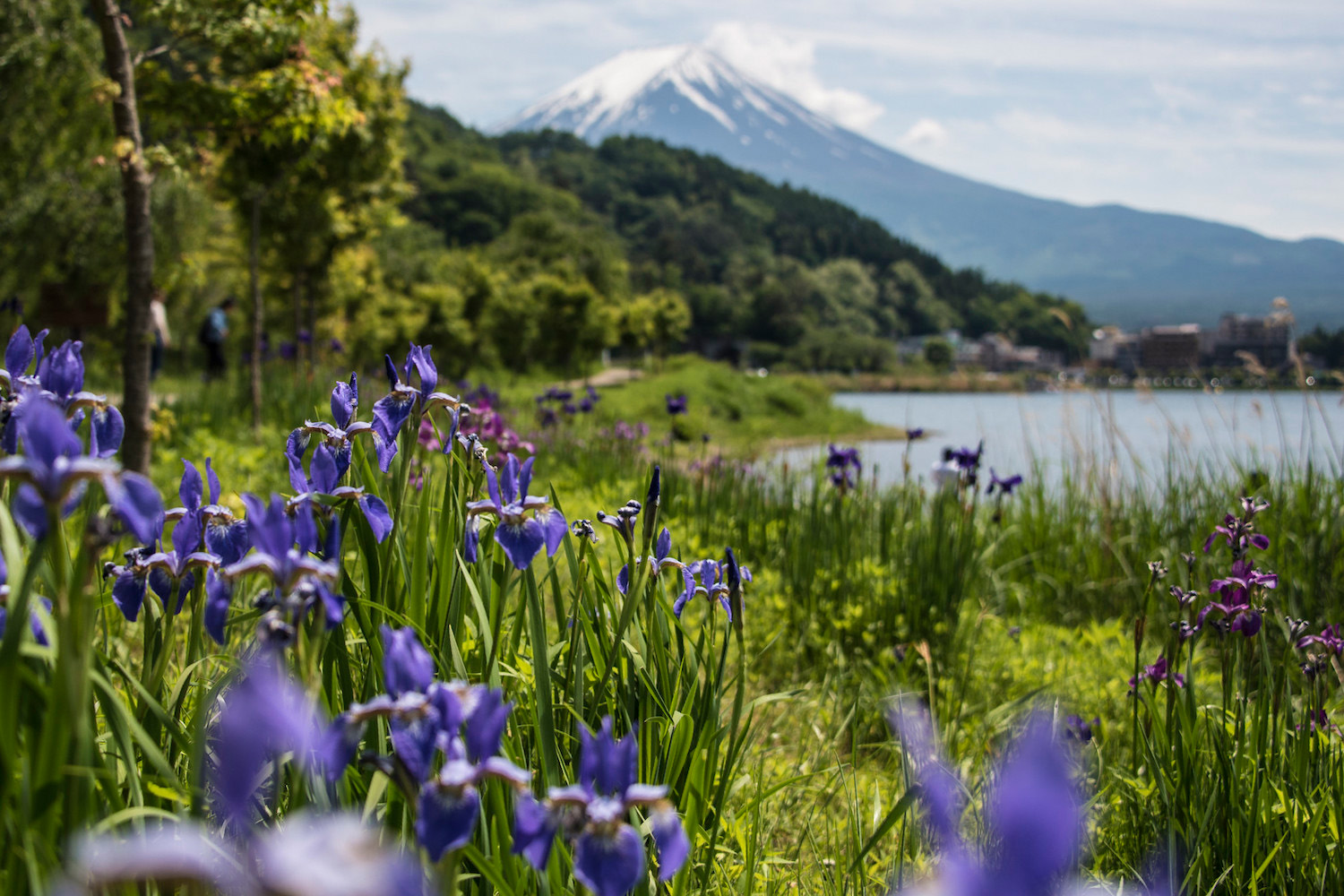 One of the top reasons to visit Japan in summer is to climb Mt. Fuji. In fact, early July through early September is the only time of year when it's actually possible to climb the mountain, since this is the only period when its snowcap is melted. Within these months, late August is technically the best time for a Fuji climb, though I believe the comparatively better weather earlier in the month counteracts the higher crowds. Note that while summer is also theoretically a good time to visit the Fuji Five Lakes at the mountain's base, I slightly prefer spring and autumn here. Visiting Japan in July pretty much guarantees Fuji won't have a snow cap!
Okinawa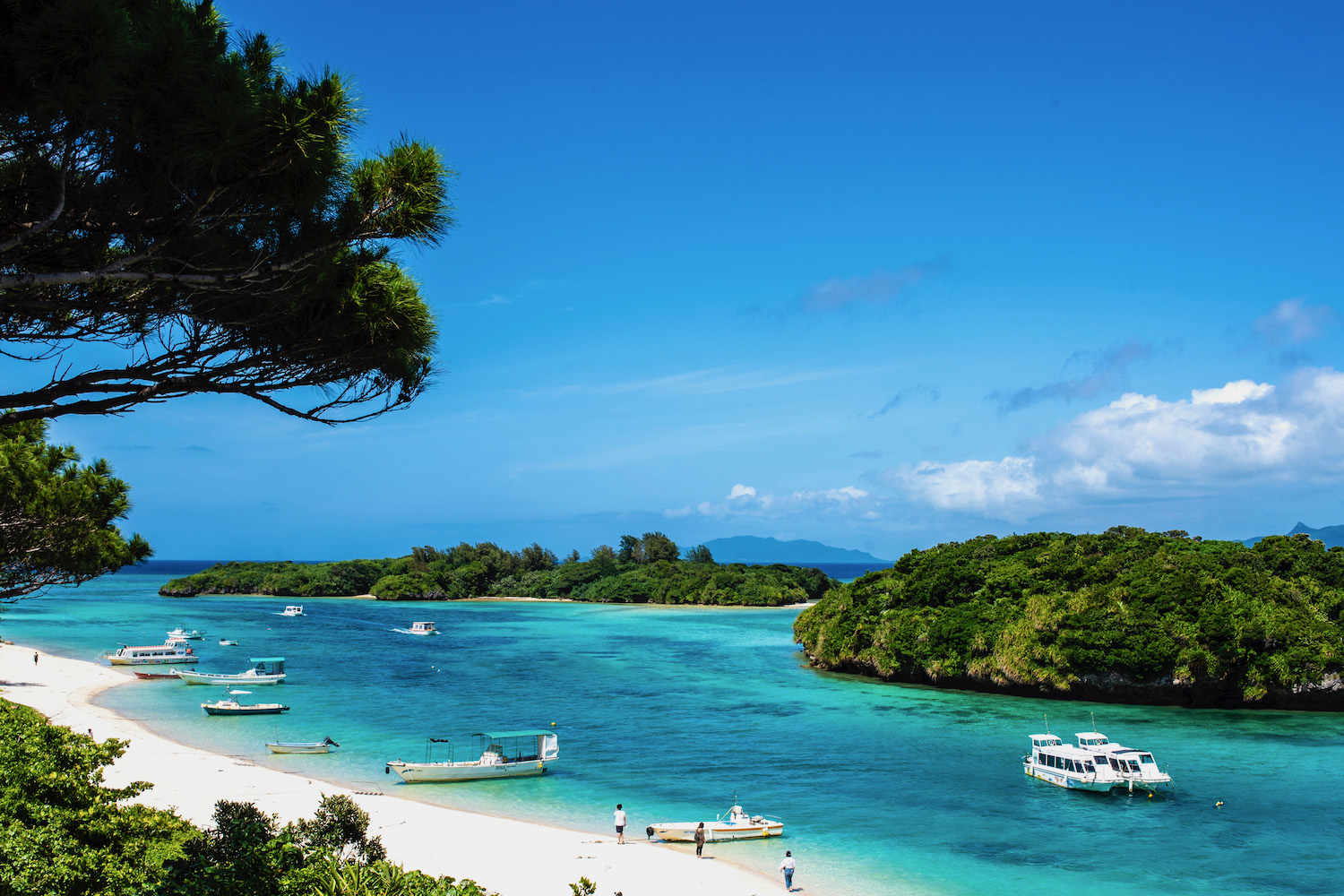 On one hand, this recommendation might seem puzzling—typhoon season in Japan does fall during the summer, after all, and the Okinawa archipelago is the most vulnerable and exposed part of the country. However, assuming you can make it to Okinawa when a typhoon is not forecast to hit, you can be guaranteed of at least several hours per day of bright sunshine. Additionally, while temperatures are sure to be scorching, you'll be just steps from Japan's most beautiful water, which is the best place in the country to cool off, whether you're at Kabira Bay on Ishigaki island or somewhere around Naha, on the main island, including day trips from Okinawa to islands like Ie and Tokashiki.
Tohoku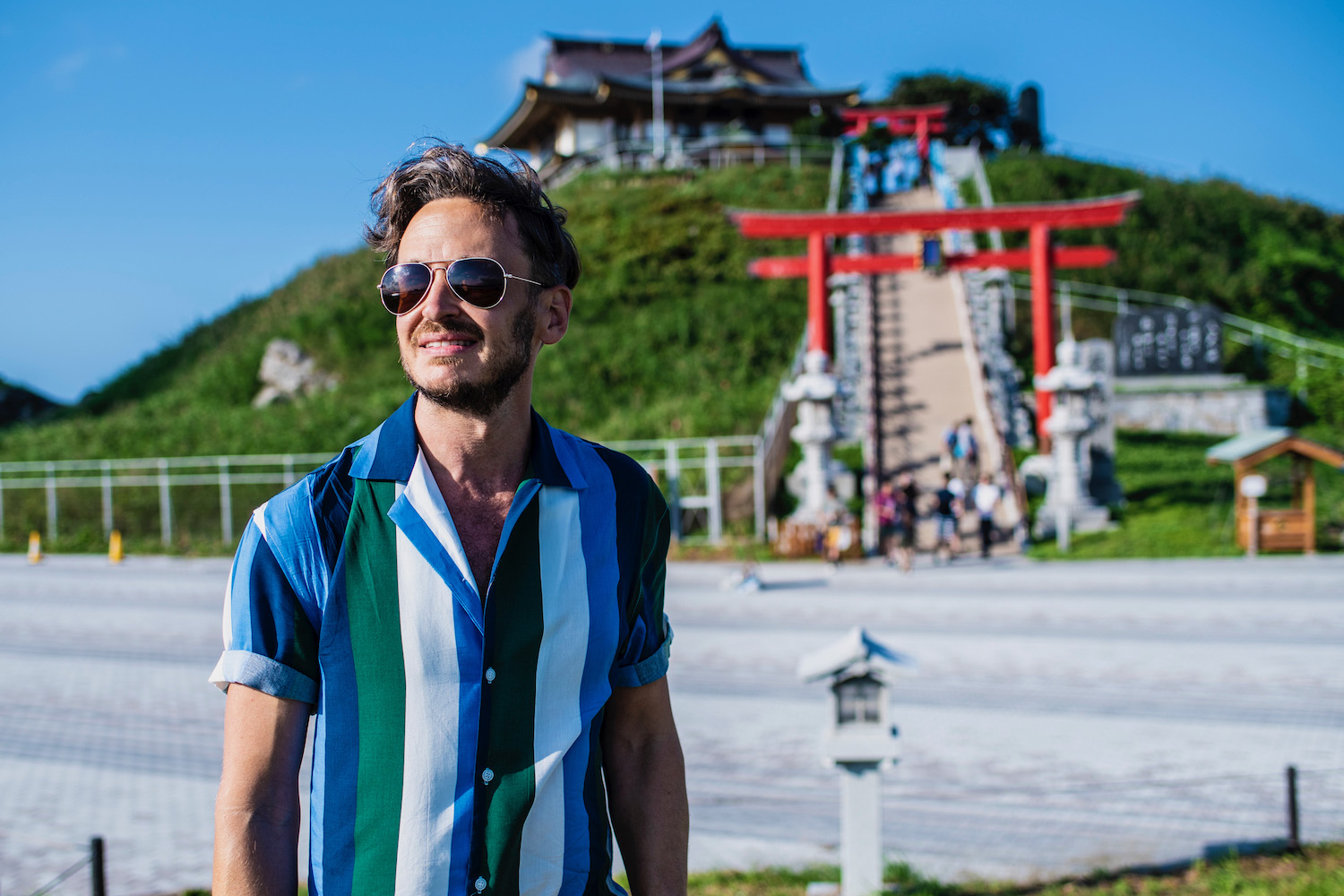 Occupying the northern part of Honshu island, and combining the scenery of Hokkaido with the history, culture and architecture of mainland Japan, Tohoku is one of the greatest places to visit in Japan during summer, even if the region is generally one people overlook throughout the year. Their loss is your gain. From trekking amid the jewel-toned lakes of Yamagata prefecture, to culinary adventures in coastal Aomori, to re-discovering the wonders of Fukushima as it continues to recover, Tohoku is a top Japan summer months destination—and then some.
Trip Ideas for Japan in Summer
Whether you plan to spend your kids' summer vacation in Japan or the summer months are simply your only opportunity to travel, here are some Japan trip ideas specific to summer:
Hokkaido Road Trip: Rent a car in Sapporo and explore the summer highlights of Hokkaido, especially the lavender fields of Furano and the Biei Blue Pond.
A Week in the Mountains: Whether you choose the Japanese Alps or the Fuji Five Lakes region, heading to higher ground guarantees lower temperatures and less rain.
Thrilling Tohoku: Similar in climate and scenery to Hokkaido but with more traditional Japanese culture and architecture, Tohoku is the sweet spot of northern Japan.
Swimming and Showers: Although many coastal areas of Japan (Okinawa and others, like Shimoda) are rainy during summer, there's still plenty of sunshine, so don't be shy to hit the beach.
Of course, if you're not bothered by the Japan summer temperature or rain, you could simply opt instead to execute a more traditional Japan itinerary. My plans for two weeks in Japan or one month in Japan, for example, work 365 days per year.
Japan During the Other Three Seasons
Not surprisingly, Japan cherry blossom season is the most popular time of year to visit Japan. Taking place between late March and early May, depending on where in the country you are, this is Japan wrapped in its most iconic beauty. However, crowds during sakura season (particularly in tourist hot spots like Kyoto) can be overwhelming, especially on weekends and at major attractions—be warned.
Likewise, Japan in autumn can be an absolute mob scene, arguably even more than spring, due to Asian holidays that fall throughout this period. On the other hand, this season stretches longer (Hokkaido colors start changing as early as late September, while Tokyo's autumn leaves can linger well into December), which means you can enjoy the season for longer. Winter in Japan is probably the country's most underrated season, and also its best-kept secret.
Other FAQ About Visiting Japan in Summer
Is summer a good time to visit Japan?
Depending on your purpose of travel and where you plan to go, summer can be an ideal time to visit Japan. While cities like Tokyo and Kyoto are impossibly hot and wet, regions like the Japanese Alps, Tohoku and Hokkaido are sunny and pleasant. Additionally, summer is the best time to do water activities in Japan, whether you sea kayak in Shikoku's Kochi prefecture, or hit the beach in Okinawa.
Is Japan too hot in summer?
Major cities in Japan can be extremely hot during the summer, with high temperatures in Tokyo and Osaka often approaching 40ºC (over 100ºF). On the other hand, destinations in Hokkaido, Tohoku and the Japanese Alps are pleasant during summer, particularly if you avail hiking, boating or other outdoor activities.
Is July a good time to visit Japan?
July is a good time to visit Japan if you're interesting in attending festivals like Kyoto's Gion Matsuri, or traveling in northerly or high-altitude parts of the country. As a general rule, however, July is probably one of the least enjoyable months to visit Japan on account of high heat and humidity in most places.
The Bottom Line
Visiting Japan in summer doesn't offer the beauty of spring or autumn, or the adventure of winter, but can still be very worthwhile. This is especially true if you avoid steamy temperatures and heavy rain on Japan's far northern island of Hokkaido or in high-altitude regions like the Japanese Alps and Fuji Five Lakes. Even if you plan to visit a more traditional array of Japan destinations during your summer adventure, don't believe all the hype about bad weather. Many Japanese summer days are mostly sunny and not blisteringly hot, even if rain falls for a few hours or the afternoon is a scorcher. Need personalized help making the most of your summer in Japan? Commission a custom Japan summer itinerary!