Many years ago on a JTB-sponsored press trip, I stayed a night in Atami. I can't remember the name of the hotel for the life of me, but it was one of those Japanese hot springs hotels that never got the message the 80s ended, like a Murakami novel perfectly preserved in eternal living color.
Unfortunately, while we did explore some destinations along the Izu Peninsula, our group didn't end up doing any sightseeing in Atami. And while I've passed through Atami Station dozens of times since then, it wasn't until very recently that I decided to devote a full day to the city.
So, is Atami worth visiting? Yes, in spite of the fact that most of the city feels as trapped in Japan's bubble era as the hotel I stayed in almost a decade ago.
Why Atami Used to Be Famous
If you'd asked a Tokyo resident in the 80s whether Atami was worth visiting, you wouldn't have faced a lot of opposition. Back then Atami (whose name in Japanese means "hot sea") was one of Japan's top hot springs destinations, even more than nearby Hakone. The only thing better than an onsen, after all, is being able to enjoy it with a view of the ocean.
Unfortunately, as Japan's 1980s bubble burst, so too did the ability of Tokyoites to venture to places like Atami as frequently as they once did. While many hotels in Atami remained open, few were able to make as many updates as they probably should've. As a result, many today have barely changed since then, apart from the accumulation of nearly four decades of smoke in their walls an carpeting.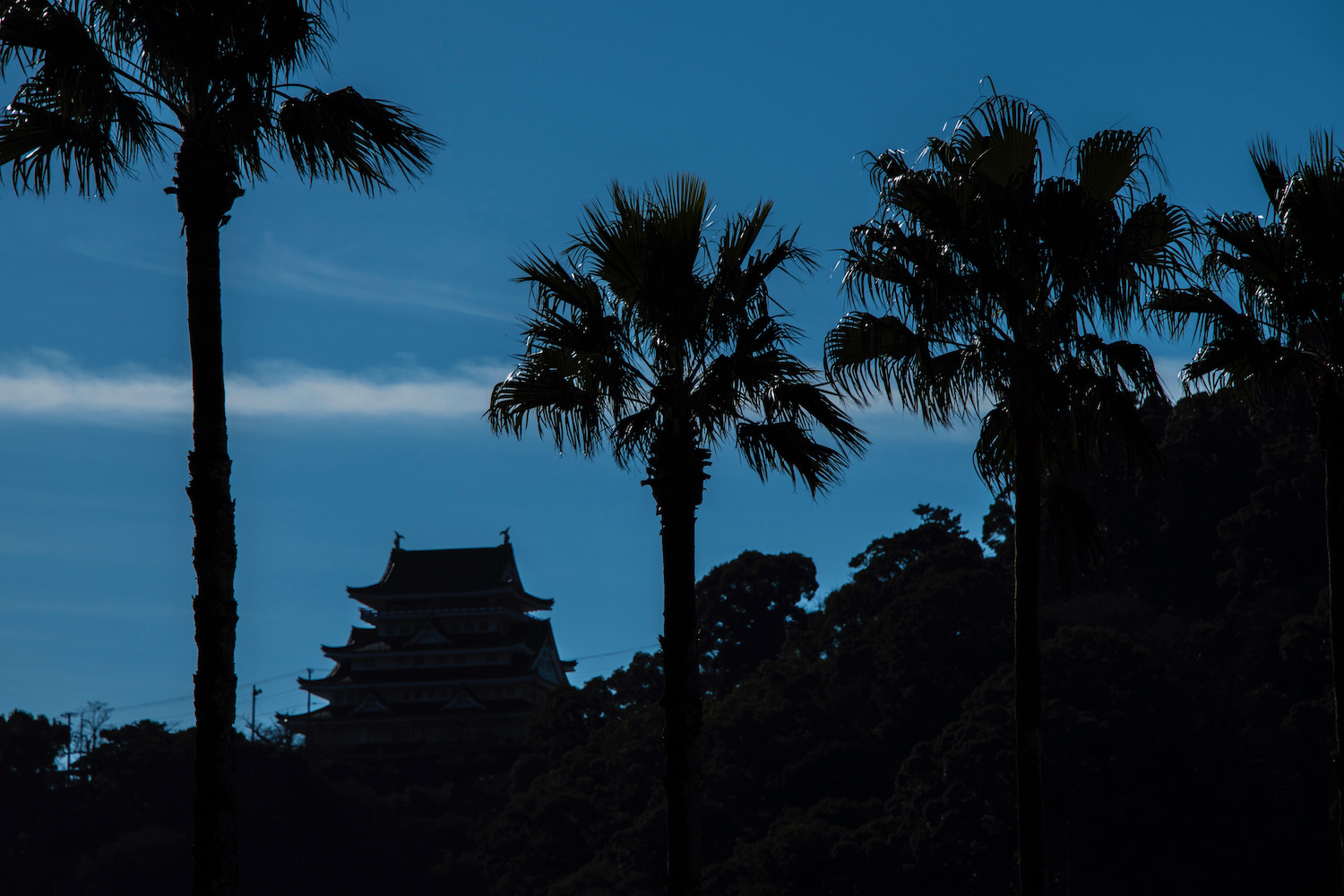 Things to Do in Atami
Hit the beach
Although the best beaches near Tokyo are in Shimoda, a couple hours south of Atami on the Izu Peninsula, Atami's beaches are nothing to sneeze it. This is certainly the case if you just want to lay out on the sand, and certainly if you want to have a stroll. The golden sands of Atami Sun Beach are perfect for this.
Visit the Godzilla castle
It might sound strange to say that Atami Castle is part of what makes Atami worth visiting. After all, the castle is neither one of Japan's original 12, nor a particularly special specimen. However, if you've ever seen Godzilla, you'll definitely recognize it (and pay for it: Atami-jo is one of Japan's most expensive castles to enter).
(And take in the view)
Even if you aren't a monster movie fan and aren't impressed by second-rate Japanese castles, going up in Atami's is still worthwhile. It offers probably the best view of Atami, which in spite of being past its prime, is still an extremely attractive secondary Japanese city.
Have an awesome seafood meal
Descending the Atami Ropeway from Atami Castle, you'll come upon another thing that makes Atami worth visiting: Its various small restaurants and food stalls serving fresh-caught seafood. While these spots aren't to win any awards for ambiance or hospitality, it's hard to shake a stick at the grub.
Soak in a hot spring
I'll be honest: I'll probably never pay to stay in one of Atami's hot springs hotels again, unless I'm trying to write my own take on a Murakami book. In spite of this, there are still plenty of sento in Atami, both within and outside of hotels. If you're considering a trip to Hakone, Atami could be an attractive alternative.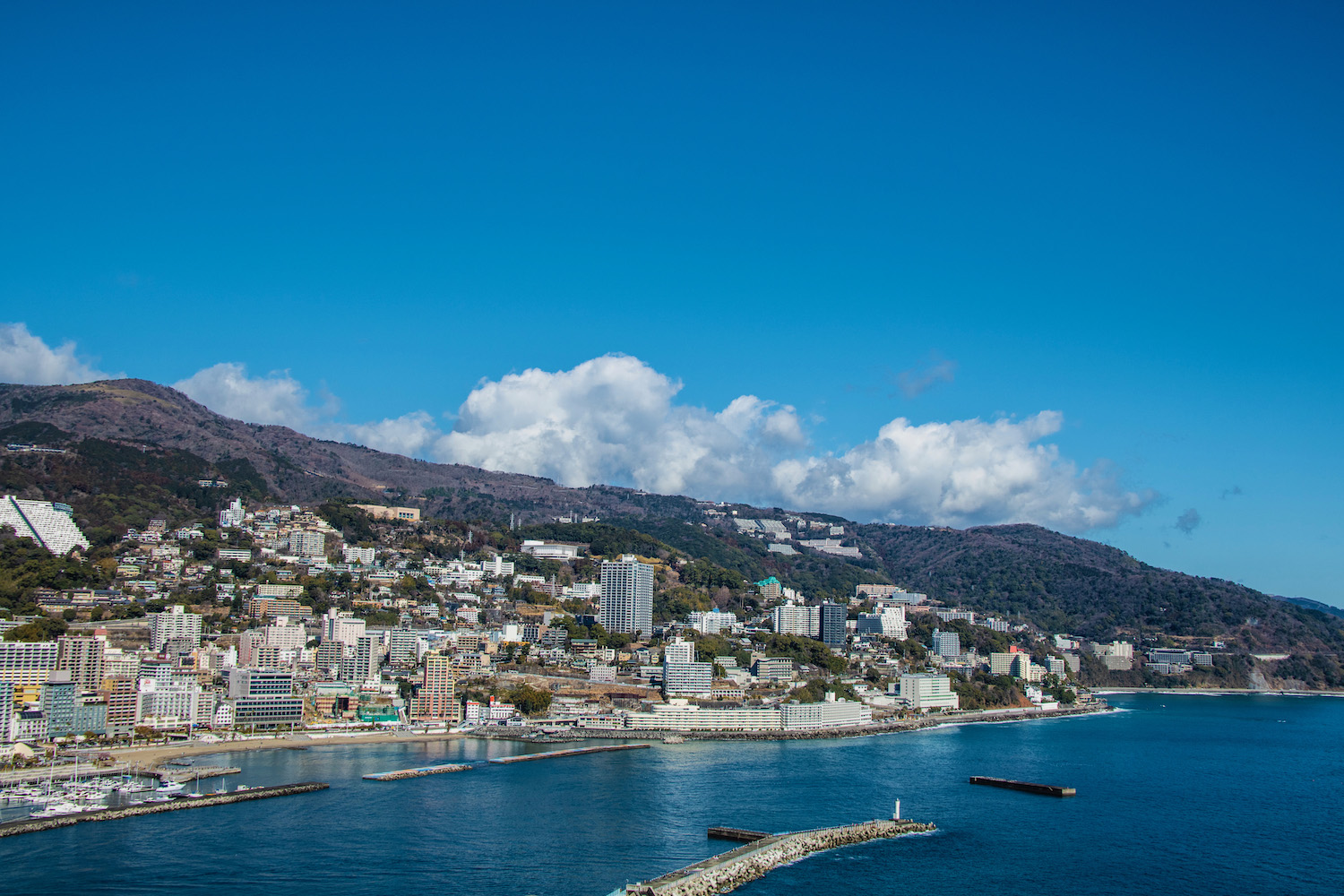 How to Reach Atami from Tokyo
Atami sits right on the Tokaido Shinkansen line less than an hour southwest of Tokyo. However, you can't just board any bullet train and expect to be able to stop here. No Nozomi trains stop here, and most Hikari ones don't either. The surest way to get here is to board a Shinkansen Kodama, which stops at all stations, including Atami. Coming from Tokyo, Atami is the fourth stops, after Shinagawa, Shin-Yokohama and Odawara, but before Mishima.
Note that if you're coming from Kyoto or Osaka, you may want to ride the Shinkansen Hikari to Mishima (or, if you aren't using a JR Pass, the Nozomi to Shin-Yokohama) and then take the Kodama from either to Atami from there. Many things I've just described make Atami worth visiting, but the city's convenience sweetens the deal, no matter what you end up getting up to.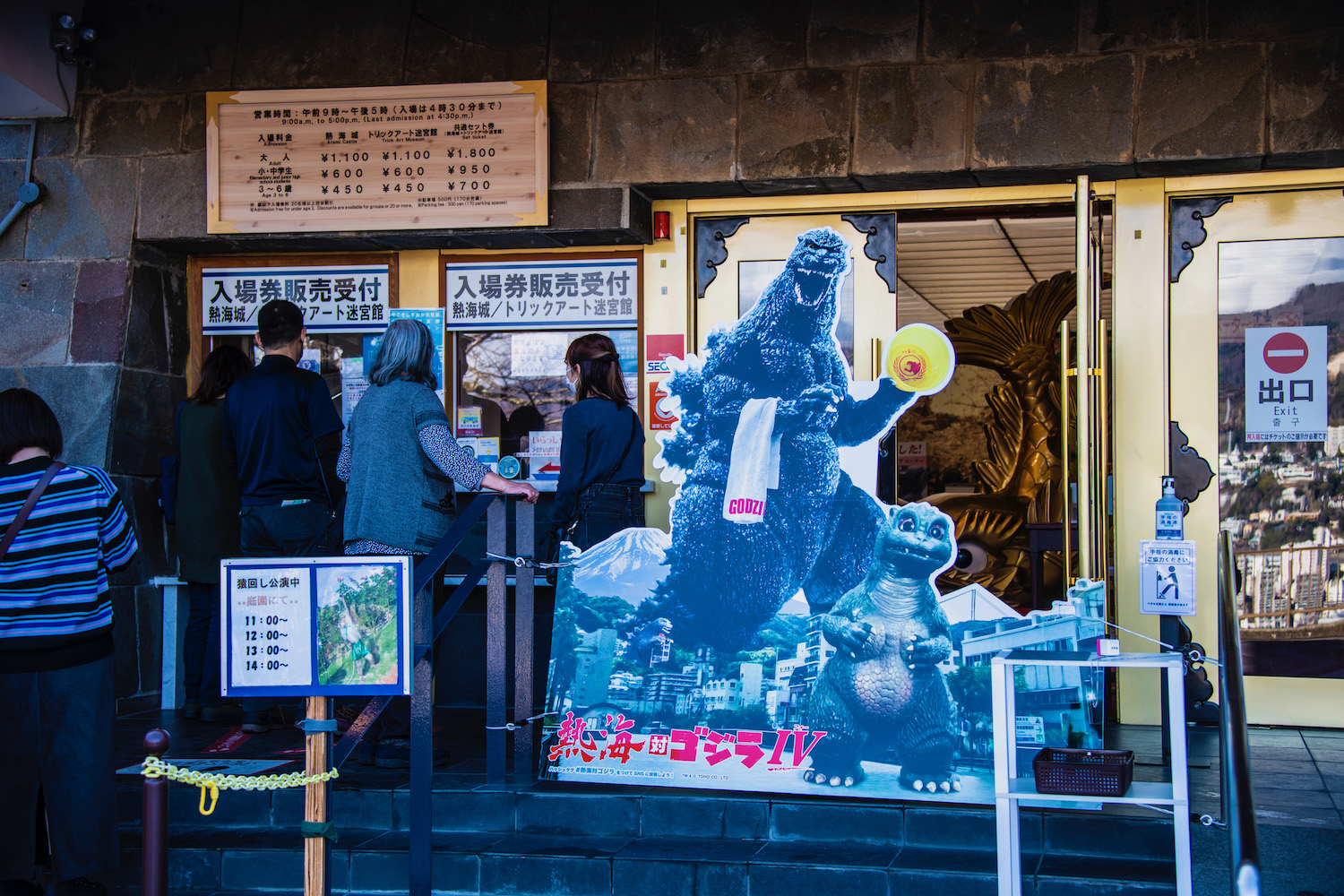 Other FAQ About Visiting Atami
How do you get around Atami?
Atami Station is somewhat far from several of Atami's main attractions. As a result, unless you have plenty of time to go on foot, the best way to get around is using the city bus system. Additionally, there is a cable car that travels to Atami Castle from the waterfront area.
What is Atami known for?
Atami is known for hot springs and its beaches, which are both evident in its Japanese name—熱海(ata-mi), which means "hot sea." In a more obscure sense, Atami is also known for Atami Castle (which was featured in Godzilla), although this is somewhat nerdy and niche-y.
Which part of Japan is Atami?
Atami is located in eastern Shizuoka prefecture, on the coast just west of Tokyo but before the Izu Peninsula begins in earnest. Depending upon how you demarcate regions of Japan, you could say that Atami is in Chubu, Kanto or Tokai.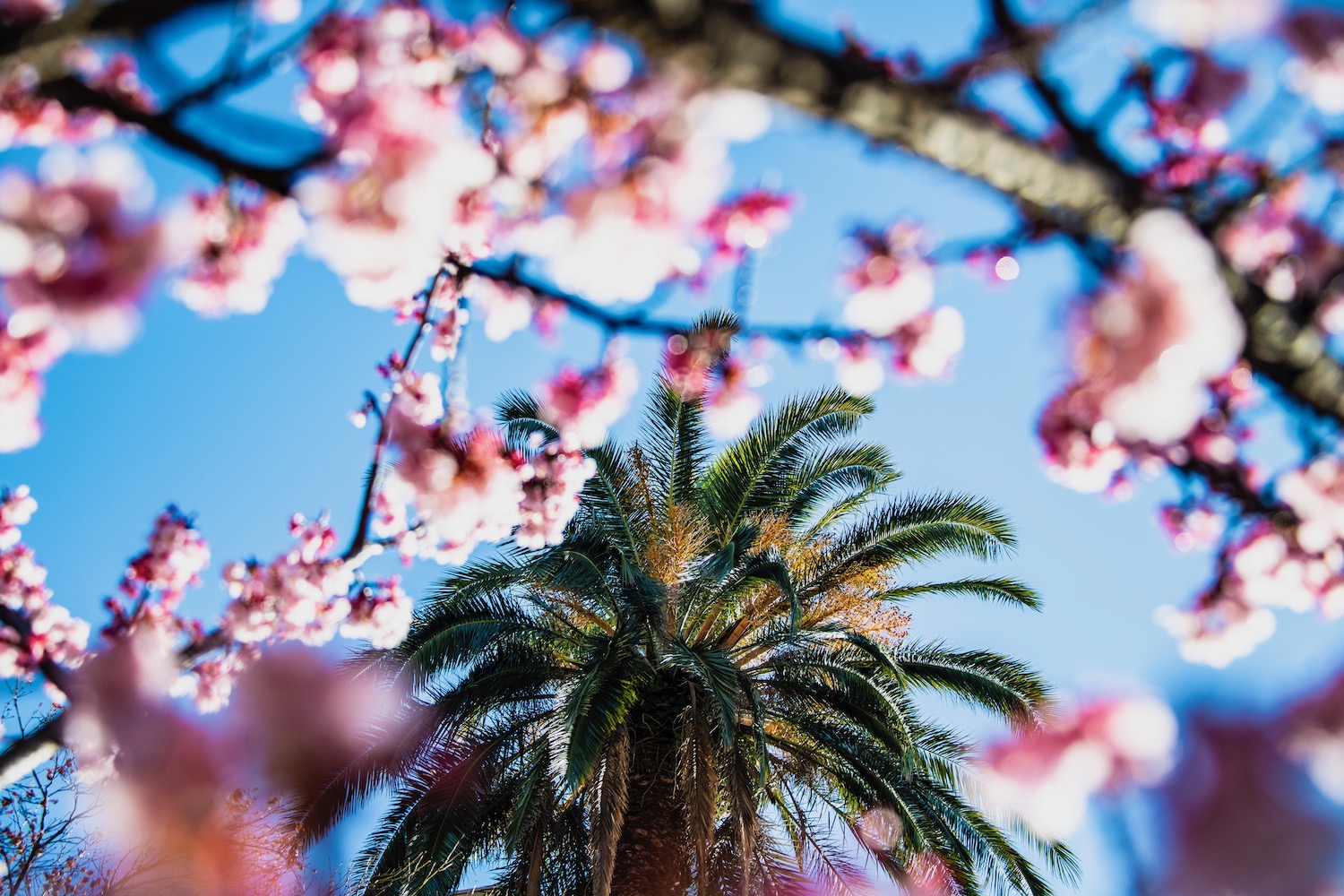 The Bottom Line
Is Atami worth visiting? Yes, in spite of how trapped-in-time the city feels—and maybe because of it. It's not hard to see why Atami was once the place to be. In fact, it's hard not to see it, given how many structures built during that period still stand, mostly in the same forms in which they were initially built. With all this being said, I'm not sure Atami demands multiple days, or even for you to stay overnight. Because of how convenient it is to Tokyo, you can easily come here on a half- or full-day trip. Make sure the entirety of your next visit to Japan is one for the record books when you hire me to plan it.