If you've ever been to Kyoto before, "beach" probably isn't the first word you associate with the landlocked ancient capital. Well, unless you're talking about the rocky shores of the Katsura River in Arashiyama which…no, they're not a beach.
The thing is, Kyoto City technically extends far beyond the famous tourist districts most people believe comprise all of it. Hours beyond it, in the case of Kyotango (aka "Kyoto by the Sea"), depending upon your means of travel.
Whether you've been contemplating a day trip from Kyoto to Ine Fishing Village and need some insights, or have never heard of the place and are simply intrigued, you're in the right place.
How Do I Get from Kyoto to Ine Fishing Village?
While it thankfully isn't hard to get from Kyoto to Funaya, there are quite a few steps to take. For starters, you'll need to take a train from Kyoto to Amanohashidate, ideally one of the Hashidate Limited Express trains that leaves every hour or two. While this train is mostly covered by the JR Pass, you'll need to pay a small surcharge, as it travels on privately-owned tracks for part of the journey.
Once you arrive in Amanohashidate (where I absolutely recommend you make a stop—more on why and how in a minute), you need to take a bus onward to Ine, which can take up to an hour, not including transfer time. The long journey time inspires some travelers to stay overnight in Ine, although the options—as I'll describe in a few paragraphs—are limited, so the better choice for most travelers is to head out early (and plan on being out late).
What to Do in Kyotango
Start at Amanohashidate
Although its name in Japanese more or less means "heaven's bridge," Amanohashidate is more often likened to a dragon, at least in terms of its appearance. Regardless of what you think it looks like, I highly recommend ascending the ropeway just behind Amanohashidate Station, either before or after riding the bus onward to Ine Fishing Village.
Eat crab from the Sea of Japan
Likewise, my favorite culinary detour en route from Kyoto to Ine is at one of the many restaurants service crab caught fresh from the Sea of Japan. This one is especially alluring, given that it's literally across the street from Amanohashidate Ropeway. Regardless of where you eat, do be mindful of the fact the crab is at its freshest (and cheapest) during the winter months.
Explore the funaya at sea level
When the bus drops you off, it will be at a stop right in front of the funaya. Well, behind: You'll look through the historical boat hours to the harbor they're built around, if we are being technical. It's here where you may choose to book a place on a boat that cruises around the port, or simply use your Zoom lens to spy on authentic local interactions between residents who probably don't understand the huge tourism boom.
Go up to a scenic viewpoint
If you're going to travel all the way from Kyoto to Funaya, you might as well ascend a few more minutes by foot to get a panoramic view. In my opinion, the entire village is more impressive when seen from overhead, to say nothing of how much more peaceful it is without all the tourists who are too lazy to make the hike. I'd recommend coming up here right away: I always love to start a trip by being able to see everything for what it is.
Consider staying overnight
I'll admit: I haven't (yet) spend the night in Ine Fishing Village. But given what a long journey getting here requires, I can understand why people do. Friends and colleagues of mine have stayed at Fune Yado Ichi, whose ambiance sits somewhere between homestay and ryokan (the price can be closer to either, depending on how busy it is). You can also stay in Amanohashidate—Hotel Kitanoya is a good choice.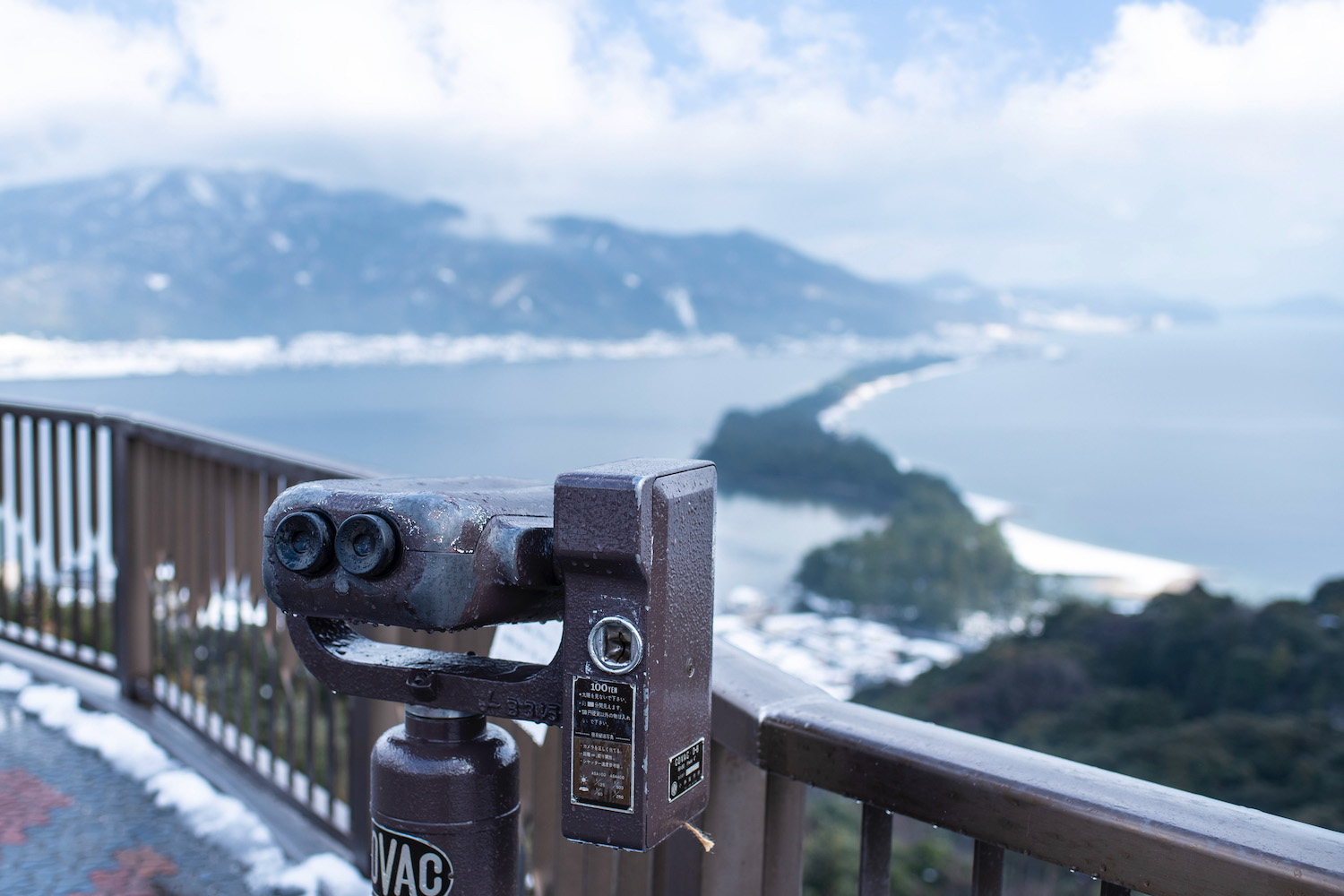 Is Ine Fishing Village Worth Visiting?
On its own, Ine Fishing Village isn't necessarily worth visiting. It's a 6-7 hour round trip from Kyoto, and while it's exactly as beautiful in real life as it looks in pictures, that's a long way to travel for a few Instagram shots. Thankfully, Ine is not the only place to visit if you make the journey to Kyoto's seaside sector; traveling to other spots in this area makes the journey much more worthwhile.
As I mentioned earlier, you should really consider your trip from Kyoto to Ine (and to Amanohashidate, at a minimum) to be a full day trip. Meaning, that you head to Kyoto Station from your hotel no later than about 6 or 7 AM, and plan on being back well after the sun has set. Or, that you plan on renting a car so that you can more at your own pace (keeping in mind how slowly Japanese people tend to drive).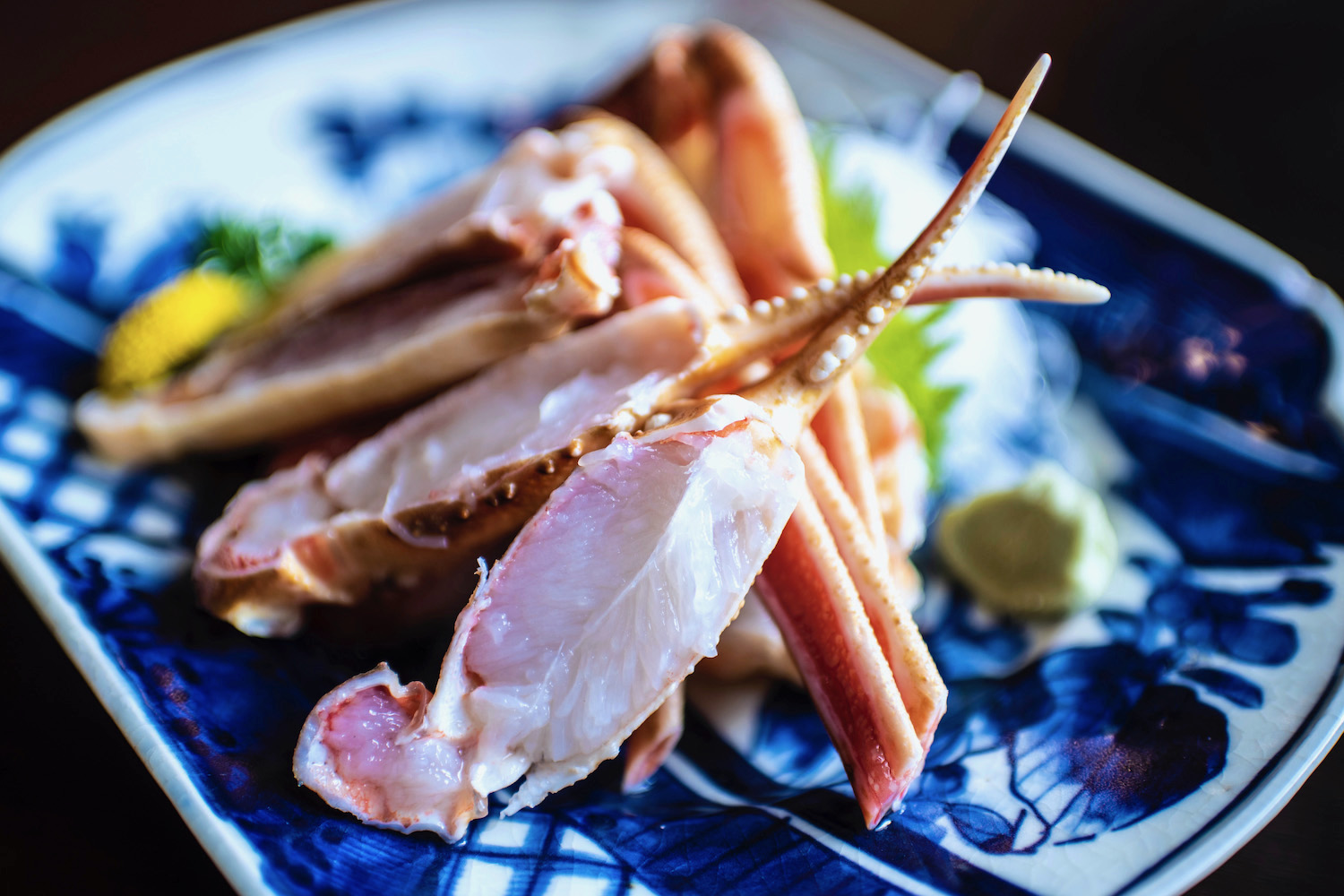 Other FAQ About Ine Fishing Village
How long does it take to get from Kyoto to Ine?
It takes between 2-3 hours to get from Kyoto to Ine Fishing Village. After you've ridden the train from Kyoto to Amanohashidate, you'll need to connect to a local bus. There's also the fact that most travelers make at least a short stop in Amanohashidate, which means that in almost all cases, Ine Fishing Village is a full-day trip from Kyoto City.
What is the traditional Japanese fishing village?
The most popular traditional Japanese fishing village is Ine, which is located about 2-3 hours north of Kyoto along the Sea of Japan. You can get here on a day trip from Kyoto City, although the long journey time inspires some travelers to simply spend the night in Ine instead.
How do I get to Funaya?
To reach the Funaya, which are the traditional boat houses located in the village of Ine to the north of Kyoto, you'll first need to ride a train (ideally, the Hashidate Limited Express) from Kyoto to Amanohashidate. You'll then need to transfer to a local bus, ideally after stopping in Amanohashidate to enjoy the amazing view from its famous lookout.
The Bottom Line
It's easy to travel from Kyoto to Ine Fishing Village, though not necessarily fast. Even using Limited Express trains, it'll take you a few hours each way, to say nothing of the fact that you'll probably want to stop at the stunning Amanohashidate lookout en route. That's the (maybe) bad news. The good news? Ine Fishing Village is more than worth the trek, even if you don't sit down on your way there and savor fresh crab caught just offshore in the Sea of Japan. Want to make sure your next trip to Kyoto tickets all the boxed, whether or not Ine is one of them? Consider hiring me to plan your Japan itinerary.