I'll admit: A Kagoshima travel guide isn't something you see every day. It took me over half a decade traveling in Japan to truly explore the city, the southernmost and westernmost on Japan's four main islands.
(The flip-side of this is that if you've got Kagoshima in your sights, you're evidently a pretty experienced Japan traveler. おめでとう!)
No matter where you are in your Japan journey or why you're visiting Kagoshima, I think you'll find what you need in the next dozen or so paragraphs. Japan ends here, but your discover of the country is only just beginning.
Where to Stay in Kagoshima
Kagoshima is home to a nice mix of business hotels, ryokan and even backpacker hostels, depending on what you're looking for. Most of the best places to stay are located not near Kagoshima Station (which is actually a small station just outside the main city center, contrary to what its name suggests), but Kagoshima-Chuo Station, which is further to the west.
Specifically, I love Solaria Nishitetsu immediately near the station or Remm Kagoshima which sits right on Tenmonkan Street, and is also just a short walk from Shiroyama Observatory. On the slightly higher end, you can choose a place like Shiroyama Hotel, keeping in mind that Kagoshima in general is not a five-star destination.
Where to Go in Kagoshima
Kagoshima City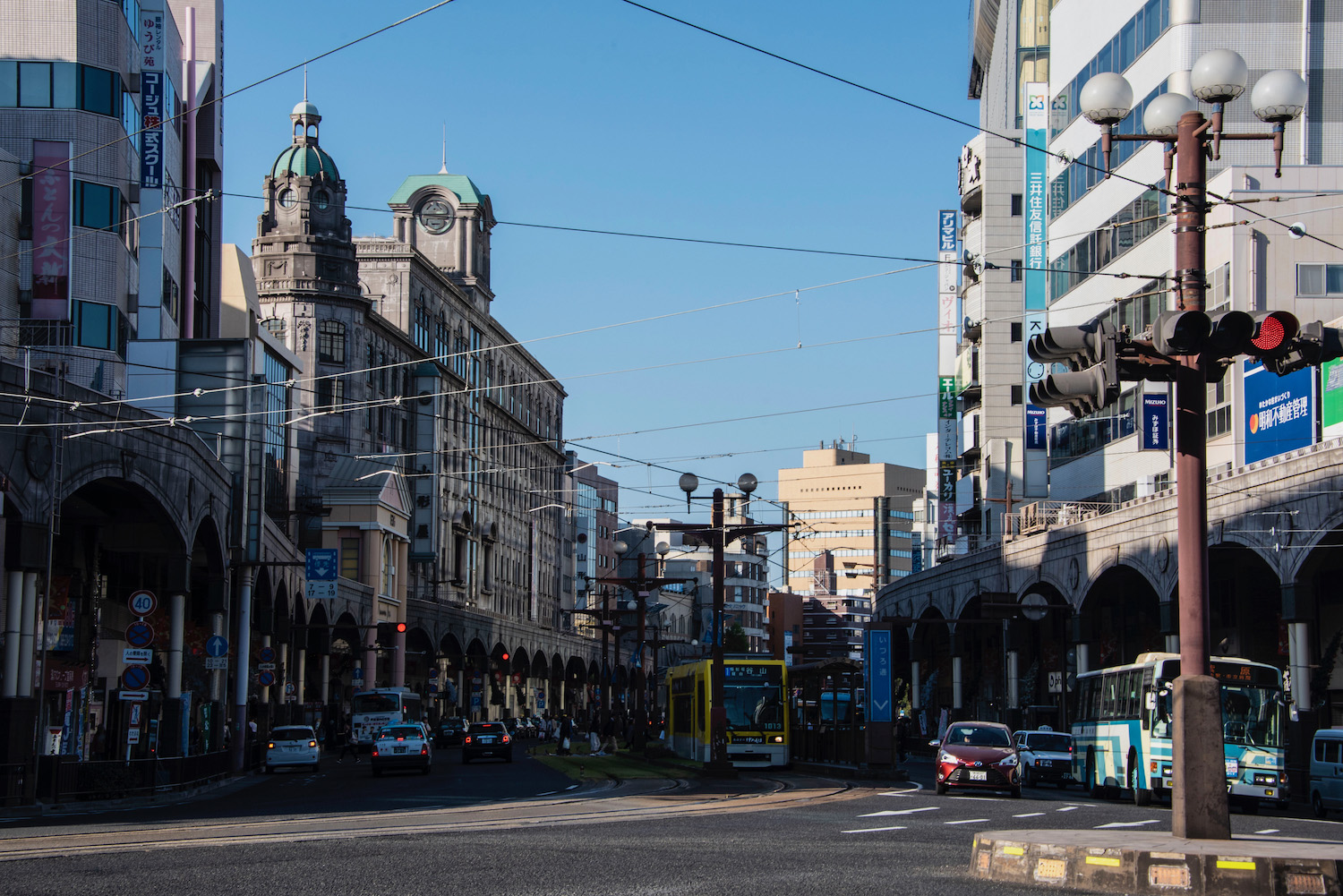 Kagoshima's city center doesn't seem spectacular when you first set food in it, but it quickly grows on you. This is true whether you're enjoy historical buildings along central Tenmonkan-dori, taking in volcano views from Shiroyama Observatory or sipping matcha amid atop the storied tatami of Sengan-en garden's teahouse.
Sakurajima volcano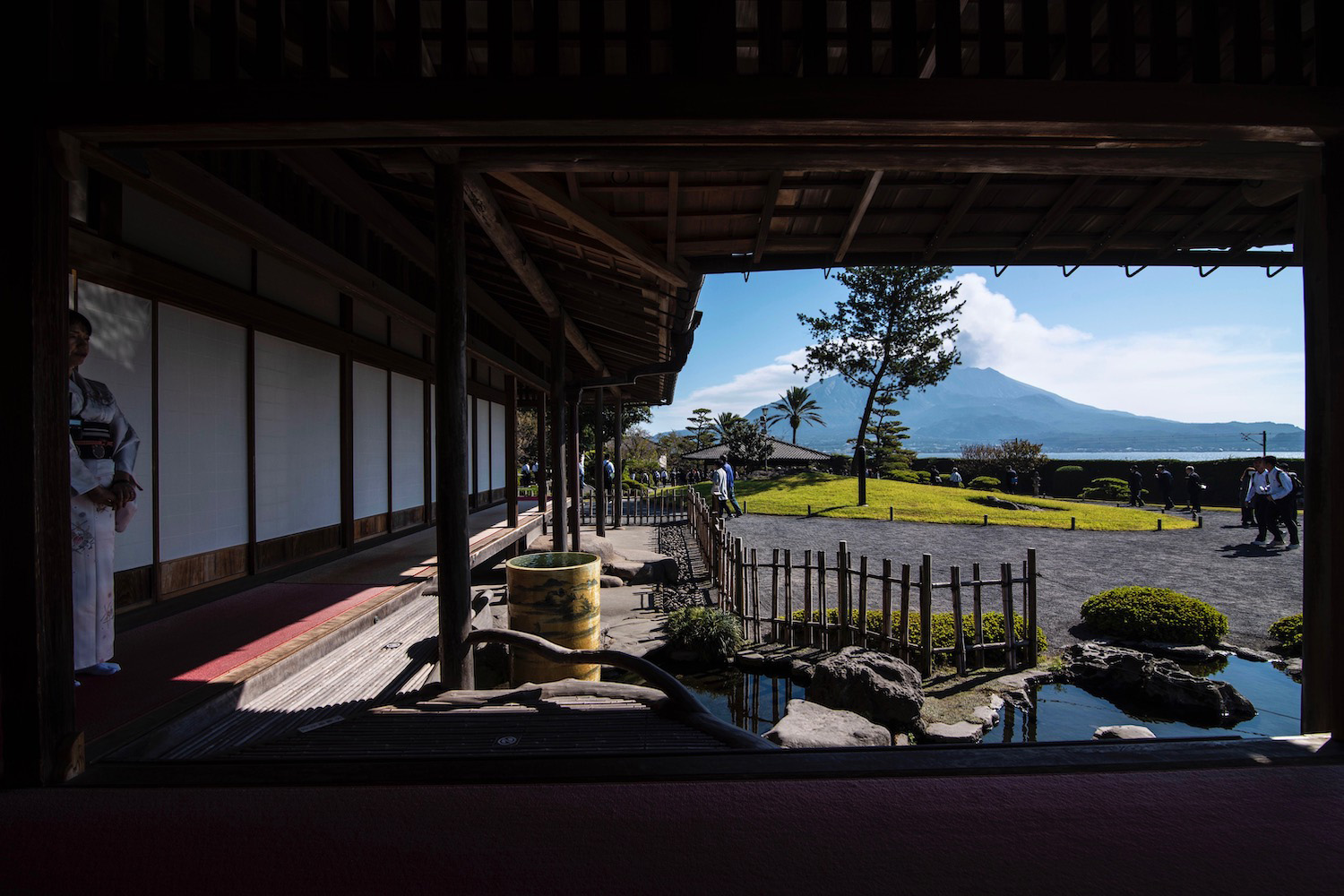 Speaking of volcanoes, one in particular is central to most Kagoshima travel guides: Sakurajima, which rises just over the bay from central Kagoshima. If views of it are not sufficient to satisfy you, you can ride the ferry over to the base and even hike a bit, although depending on seismic conditions (spoiler alert: it's usually erupting), you may not be able to get very close to the caldera.
Chiran Samurai district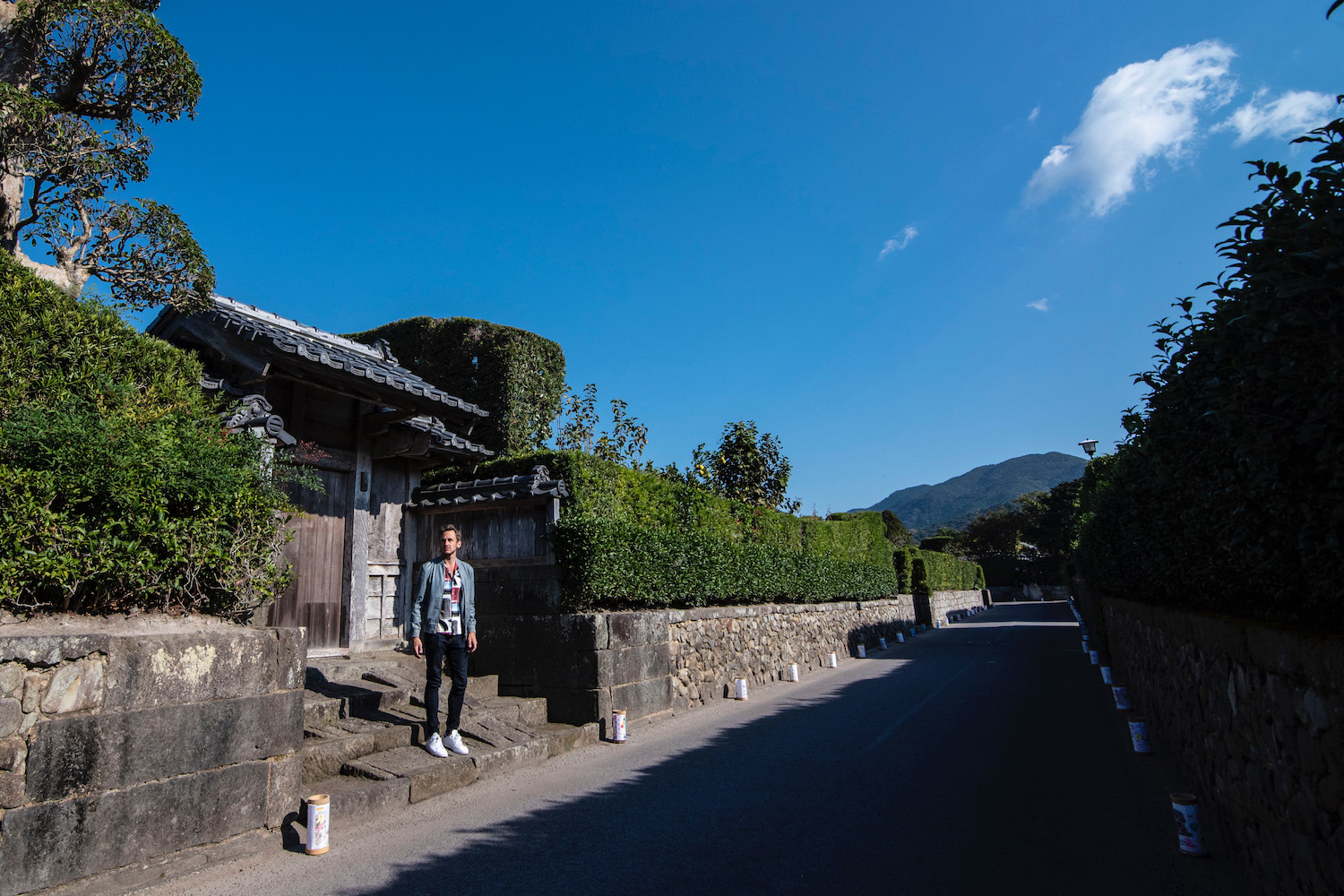 If you're a student of history, you may have heard of the Satsuma Rebellion, an ultimately futile revolt that marked the end of the Samurai era. The Satsuma Peninsula shares not only a name with the Satsuma Domain that once ruled over southern Kyushu; you can actually trace some feudal history at Chiran, a well-preserved Samurai district.
Ibusuki sand baths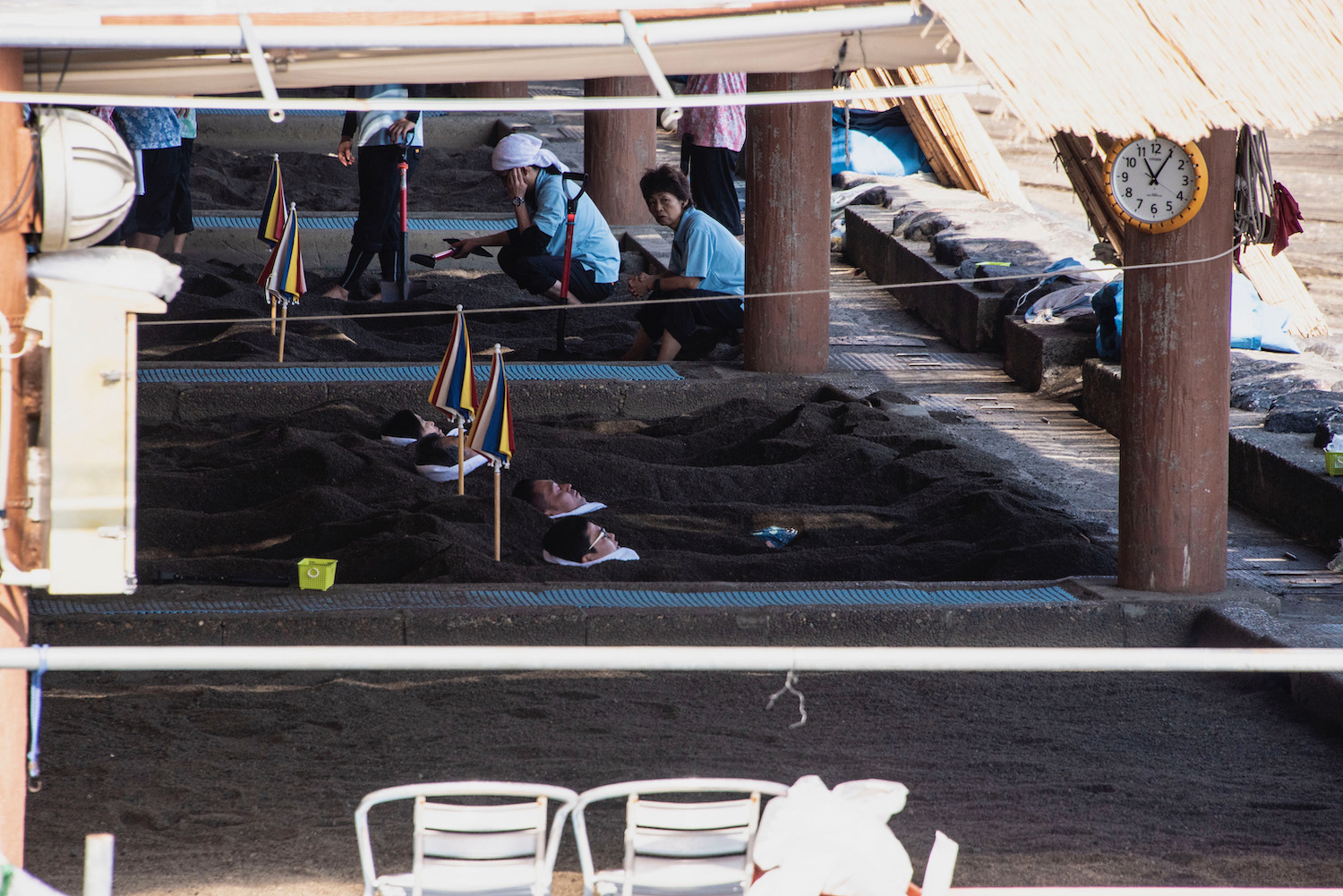 Another interesting place to visit during your Satsuma Peninsula road trip? Ibusuki Sand Baths, where you can be buried in a unique sand onsen right on the beach. If this isn't your jam, I don't blame you; I don't even like sitting in sand. Instead, drive southward through lush tea fields to Kaimondake, a conical volcano at the tip of the peninsula that some locals characterize as their version of Fuji.
Yakushima island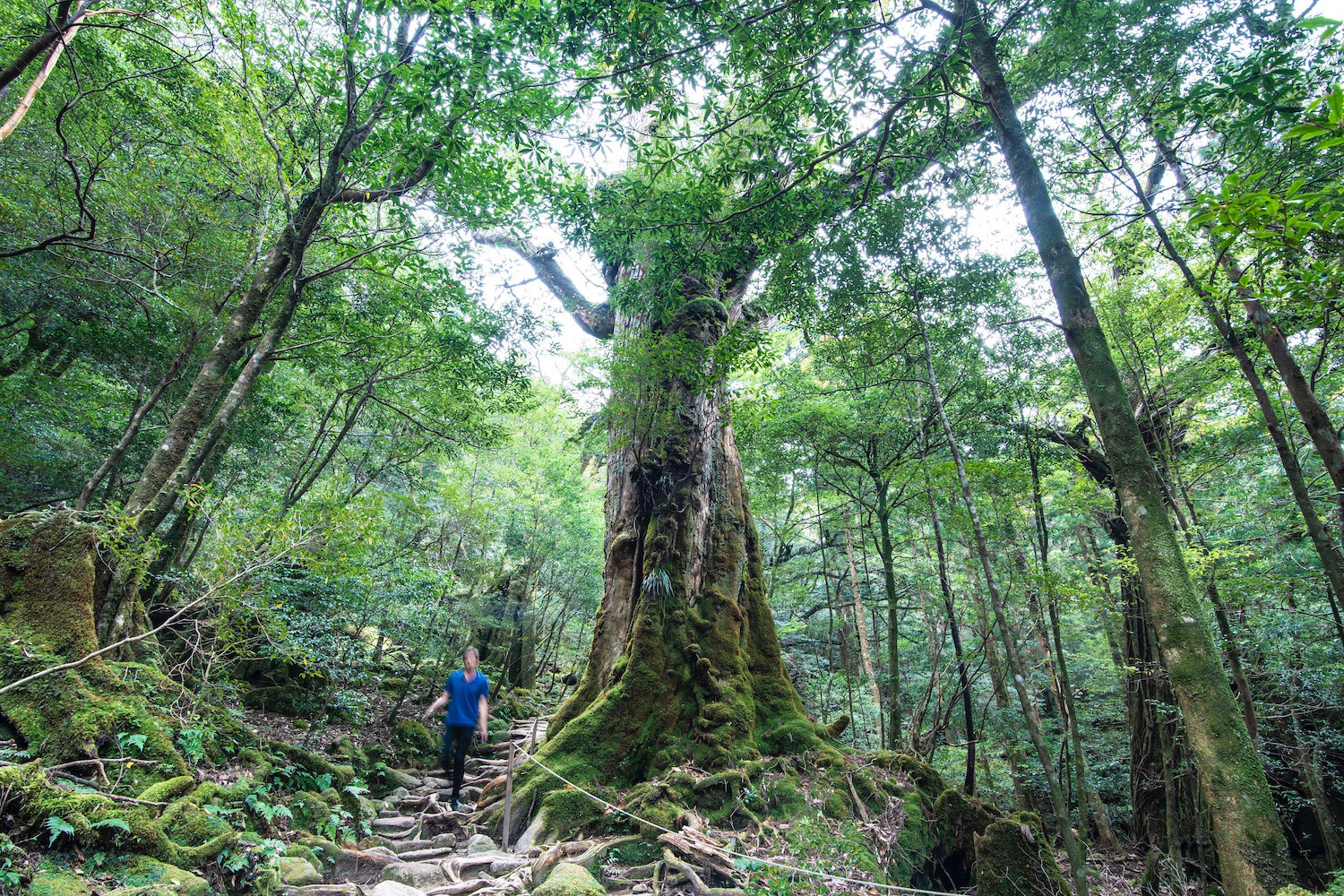 While Yakushima is too far from central Kagoshima to really do as a day trip, you can easily travel here on a 2-3 day foray. While most travelers come here to admire the towering cedar forests that inspired the Princess Mononoke anime, Yakushima is also home to amazing beaches, waterfalls and one of Japan's wildest roads.
Is Kagoshima Worth Visiting?
I first visited Kagoshima on my maiden voyage to Japan. Well, if you can call stopping for lunch en route to Yakushima "visiting." Although it took me more than five years to make it back to a second trip, I spent basically the entire interstitial period wondering what I'd missed; I spent most of said second trip wishing I hadn't waited so long to make it.
If you're searching for a Kagoshima travel guide without a specific touchdown date in mind, I would urge you to see one, even if it's relatively far in the future. Like me, you'll realize almost as soon as arriving in Kagoshima that you should've come sooner. Why not put it in the books for sometime this year or next, and discover for yourself what begins in the city where Japan ends?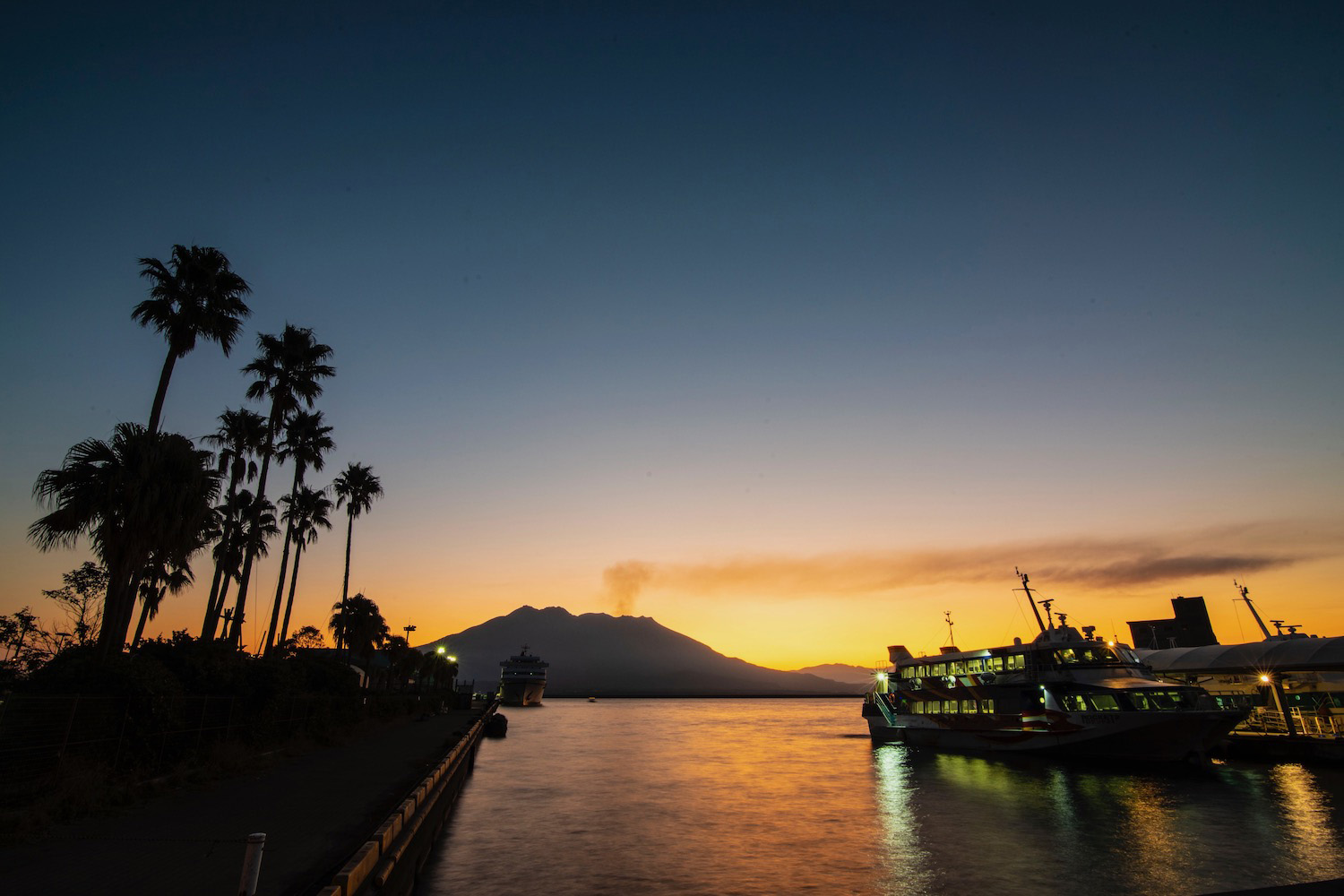 Other FAQ About Visiting Kagoshima
What is famous in Kagoshima?
Kagoshima is famous for two main things. Historically and culturally, for being the seat of the former Satsuma Domain (and later, the center of the Satsuma Rebellion during the first decade of the Meiji era). Naturally speaking, Kagoshima is known for Sakurajima volcano, and the variety of other volcanic landforms that pepper the landscape around the prefecture.
How do you get around Kagoshima?
Kagoshima city has a pair of tram lines, as well as dozens of local buses. You can ride a ferry, meanwhile, to Sakurajima volcano, and walk or hike once you get there. The Satsuma Peninsula is a more complicated decision. Although trains and/or buses travel to various destinations there, it's realize easiest to rent a car so that you have full freedom to explore.
Is Sakurajima safe to visit?
While the area of Sakurajima is generally safe to visit, the answer is more nuanced the closer to the crater you want to get. For more information, consult the Japan Meteorological Agency (JMA) website, or the posted placards you find upon arrival on Sakurajima after riding the ferry from Kagoshima city.
The Bottom Line
Keep my Kagoshima travel guide handy when you reach the southern tip of Japan's Kyushu island. Kagoshima is a city that quickly charms you—you'll want to have all the crucial details of your trip at the ready so that you feel empowered to explore and get lost. Enjoy scenic views and historic gardens in Kagoshima's city center, ride a ferry over to Sakurajima volcano, take a road trip around the Satsuma Peninsula and cap off your stay with an excursion to Yakushima island. Still need additional help planning your trip? Commission a custom Japan itinerary—and let me sweat the details!