I've always been aware of the wide range of things to do in Kanazawa. It wasn't until my early 2019 visit to the city, however, that it clicked for me.
Rather than traveling directly from Tokyo to Kanazawa, I'd taken the long way in the middle of winter, making my through the cities and towns of the Japanese Alps to the northern coast of Honshu island. Initially I feared I'd made a mistake coming back at this time of year—it was 8ºC, with heavy rain and wind so strung it snapped the umbrella my hotel loaned me in two.
Overnight, however, the rain turned to snow, and I awoke into what I can only describe as a lost scene from Memoirs of a Geisha. Most people don't have "strolling around in a blizzard at dawn" in their Kanazawa travel guide, but I'm telling you: You should.
Where to Stay in Kanazawa
There's an increasingly wide range of stylish ryokan and boutique hotels in Kanazawa, but I usually like to keep it simple. One property to which I've recently taken a liking is Hotel Pacific Kanazawa. Chic, comfortable and convenient, this simple and elegant property is wedged between the geisha district of Kazue-machi and Kanazawa Castle Park.
Of course, if you're not a single person traveling, or are here for a special occasion (the Kanazawa sakura, for example) or otherwise extraordinary examples of what to do in Kanazawa, you might want to stay someplace even more special. Yamanoo is located on a hill overlooking iconic Higashi Chaya district, while Kanazawa Chaya boasts a location just steps from JR Kanazawa Station.
The Best Things to Do in Kanazawa
Go Back in Time at Kanazawa Castle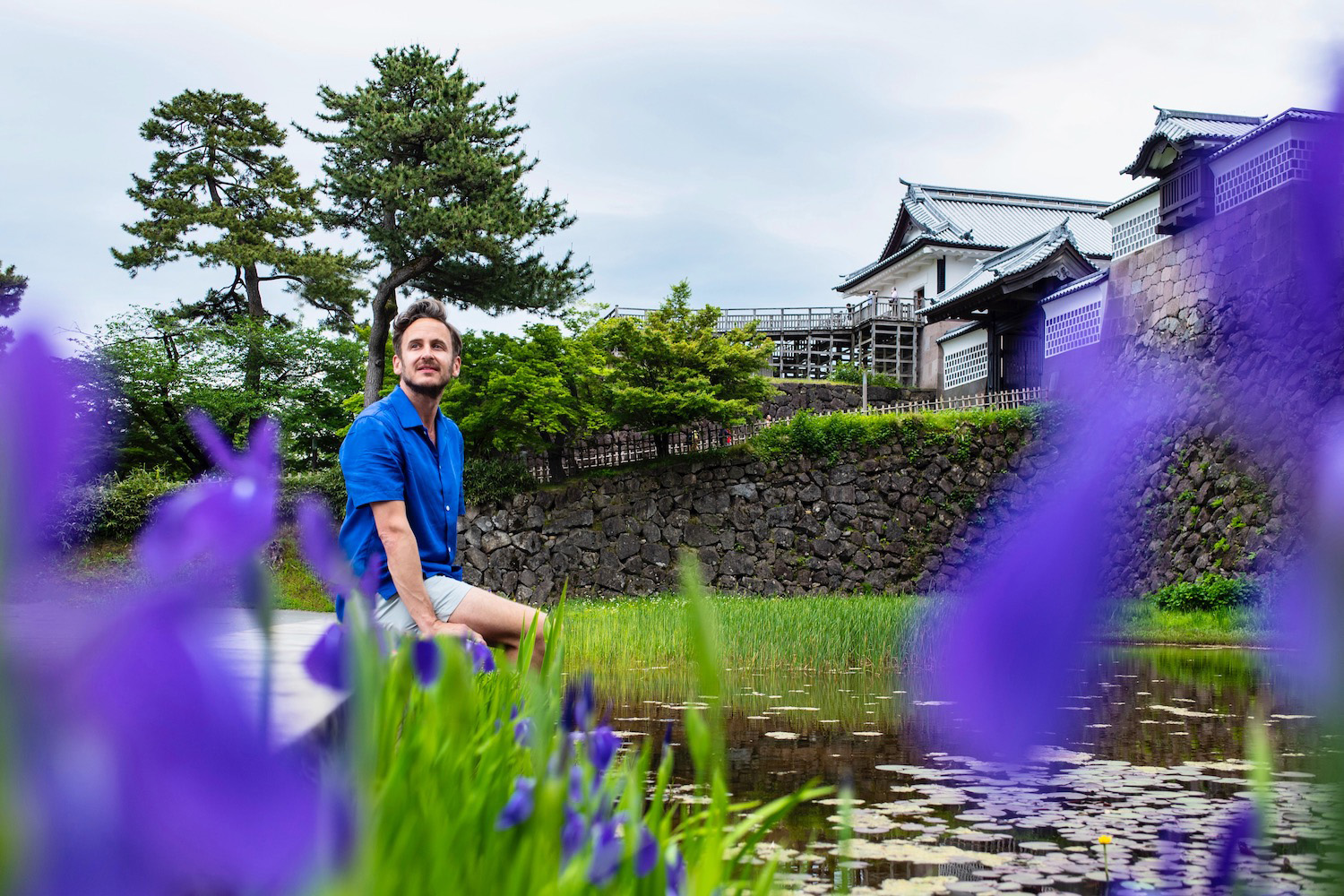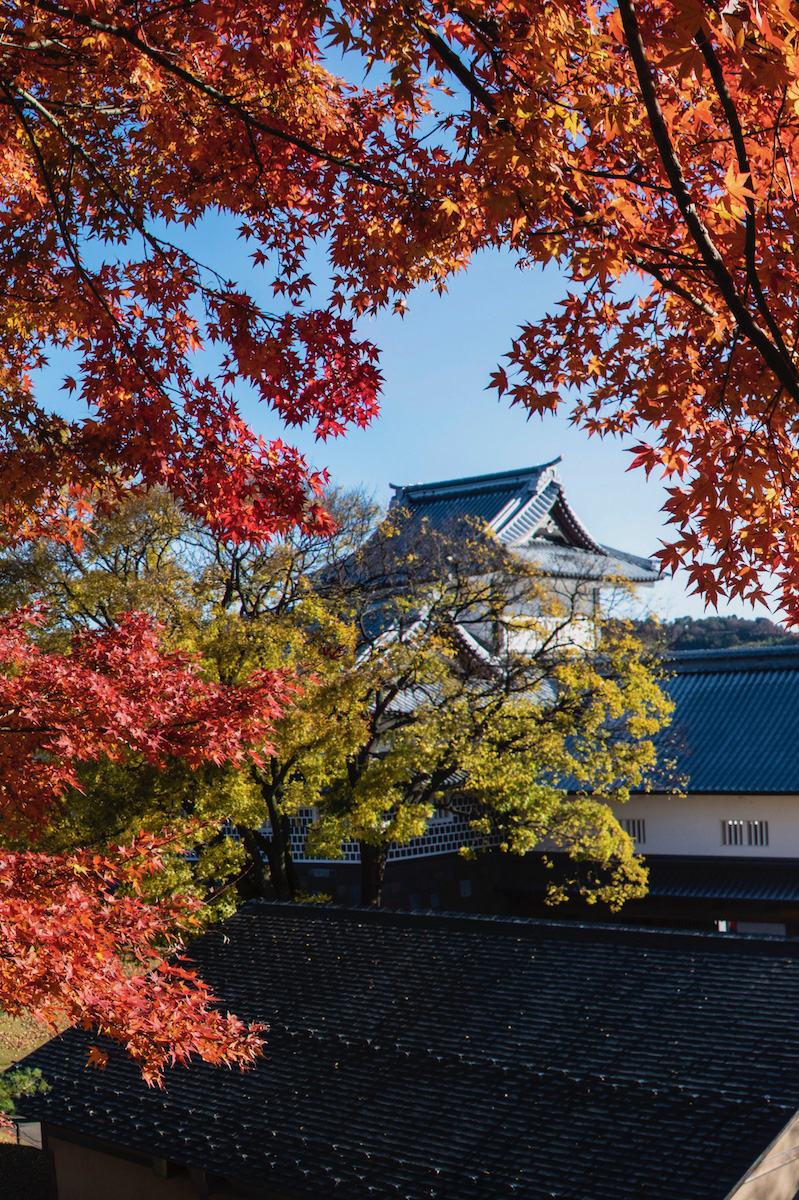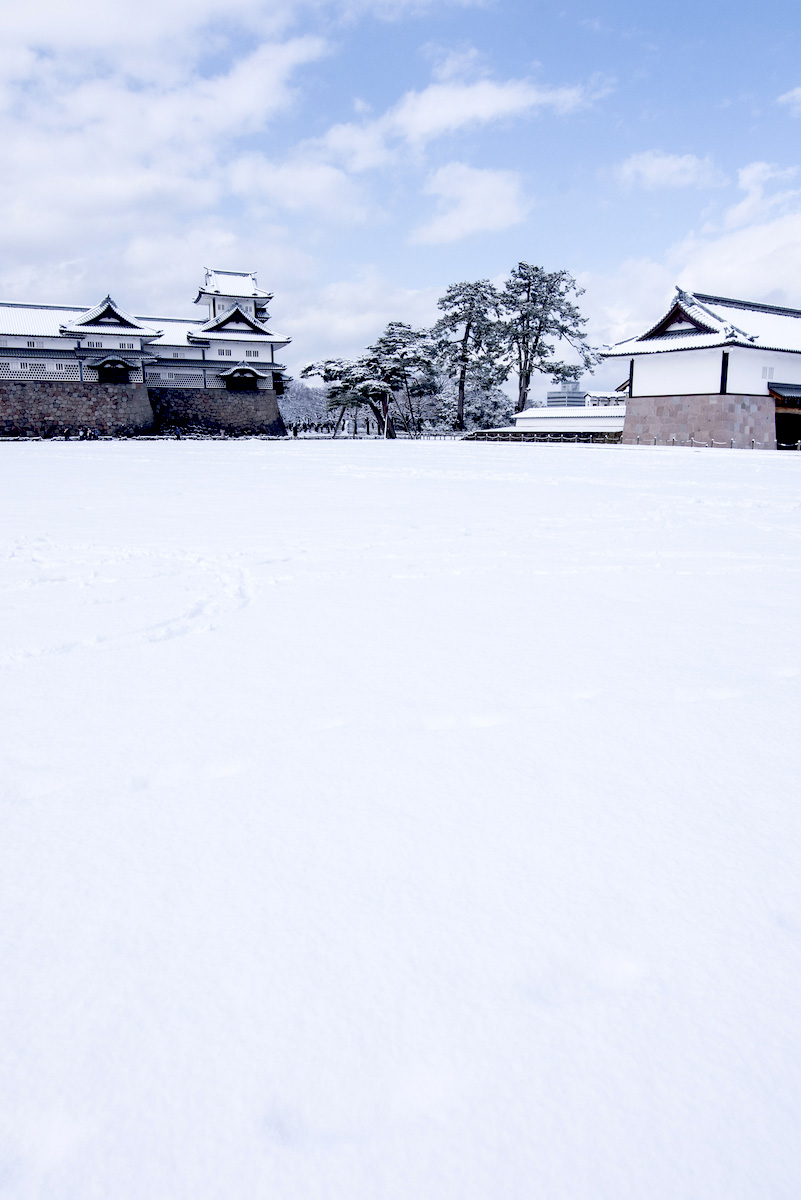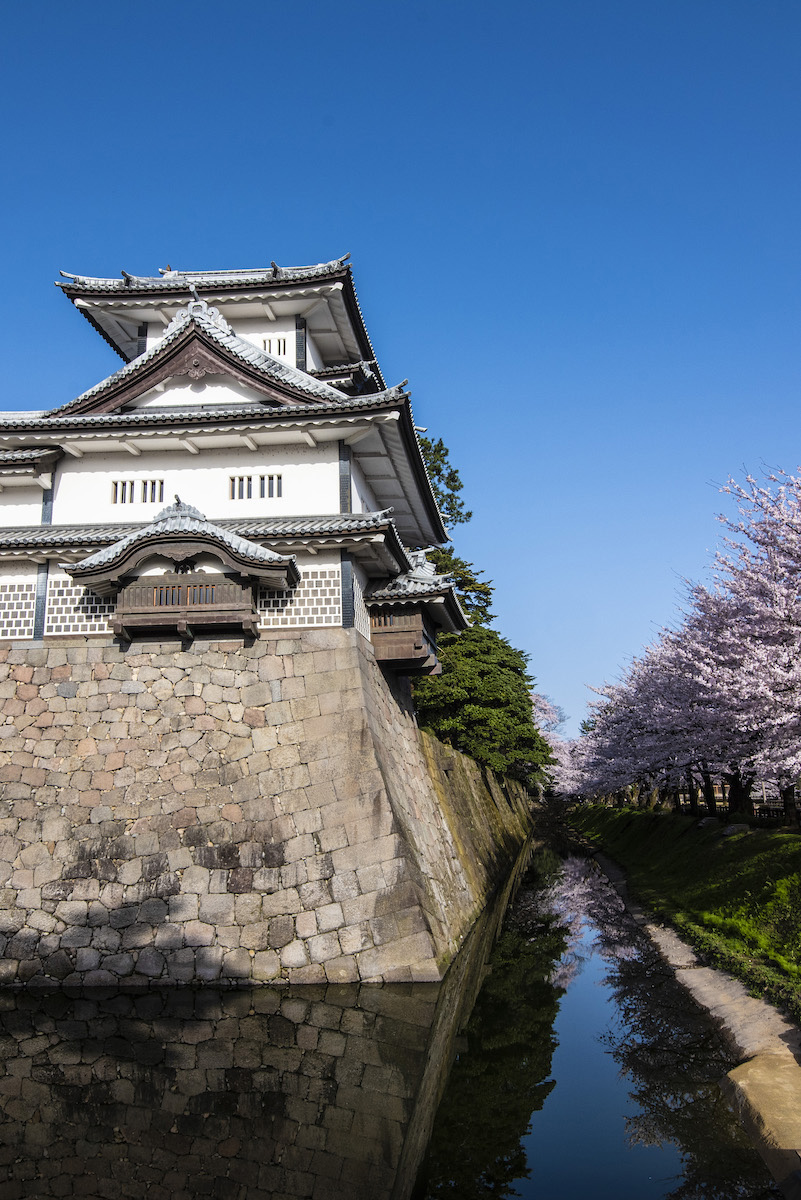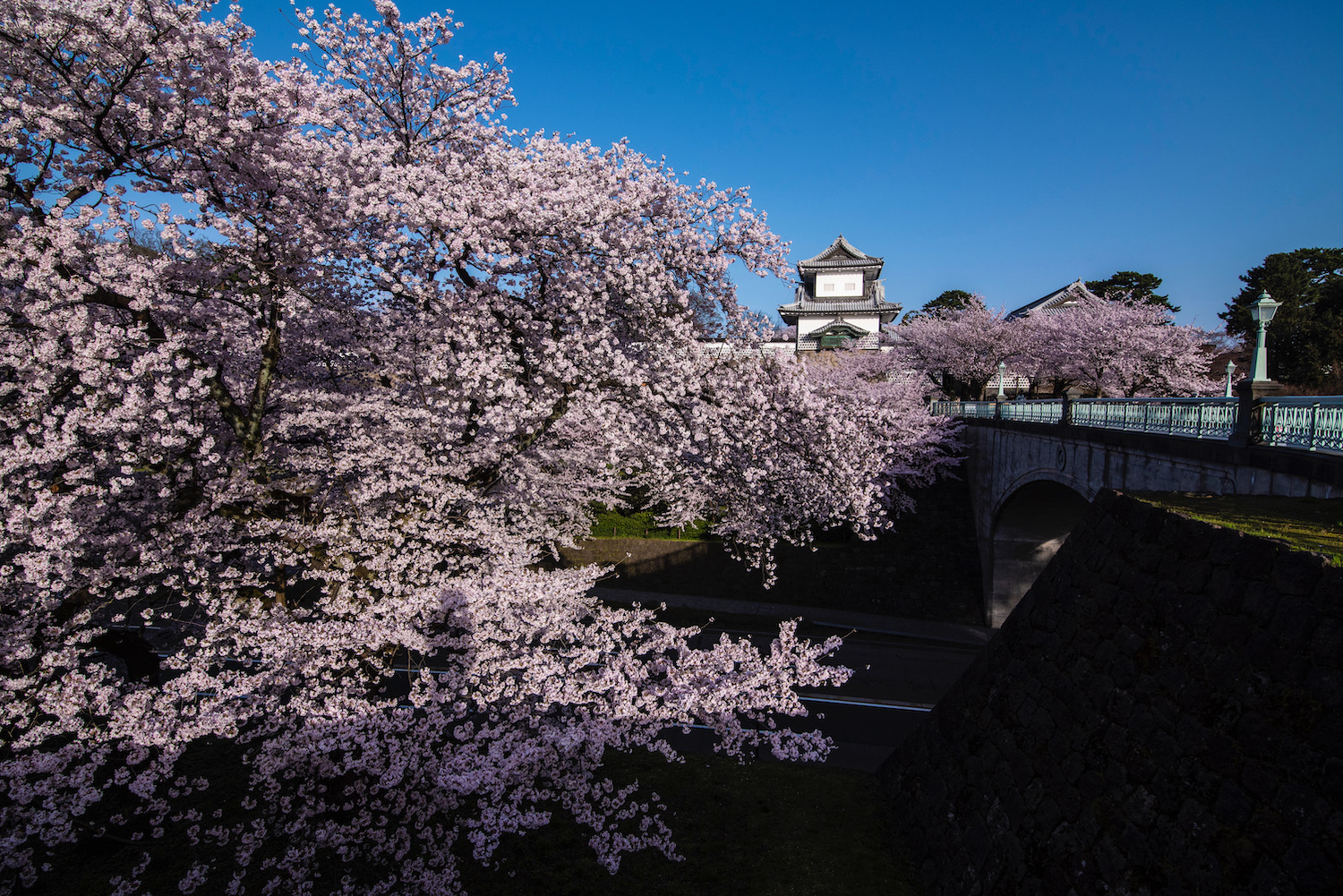 Kanazawa Castle is not, on its face, one of the most impressive in Japan, having been mostly re-constructed, and lacking a keep since its original one was destroyed in a 1602 fire. On the other hand, Kanazawa Castle Park is very beautiful (especially in the snow), and the museum inside the restored building is informative and interesting. It also happens to sit right in the middle of town (and all the other things to do in Kanazawa), which makes it a perfect place to begin exploring on your Kanazawa trip.
See Kenroku-en in All Four Seasons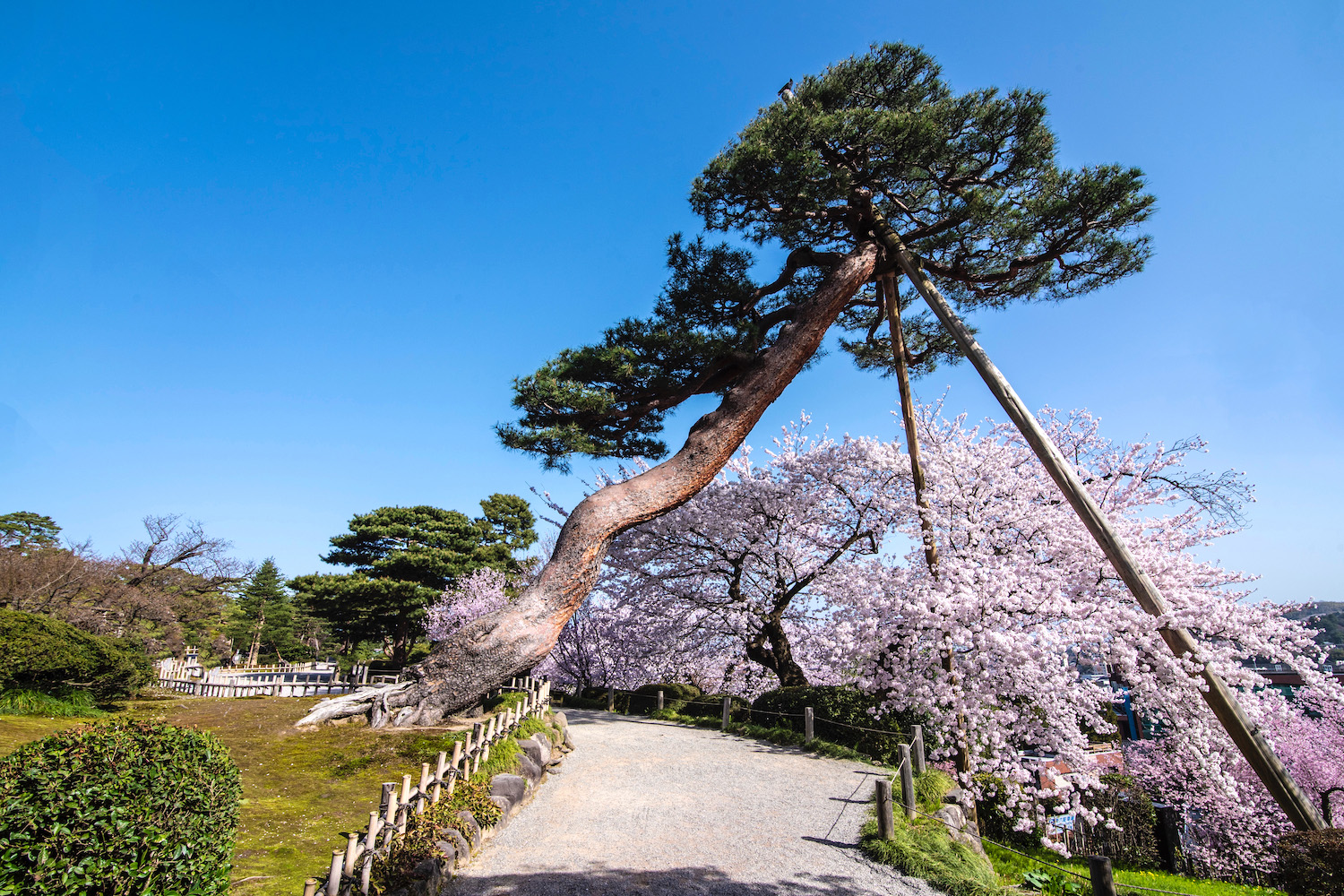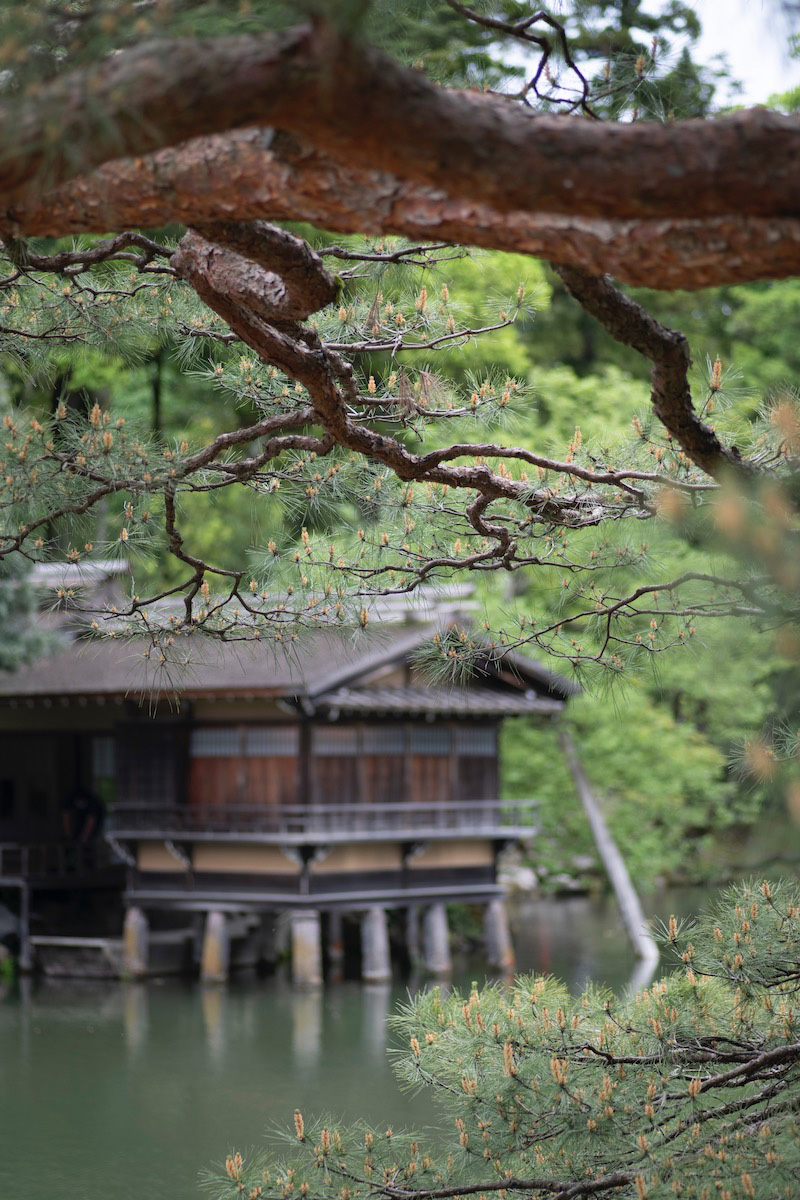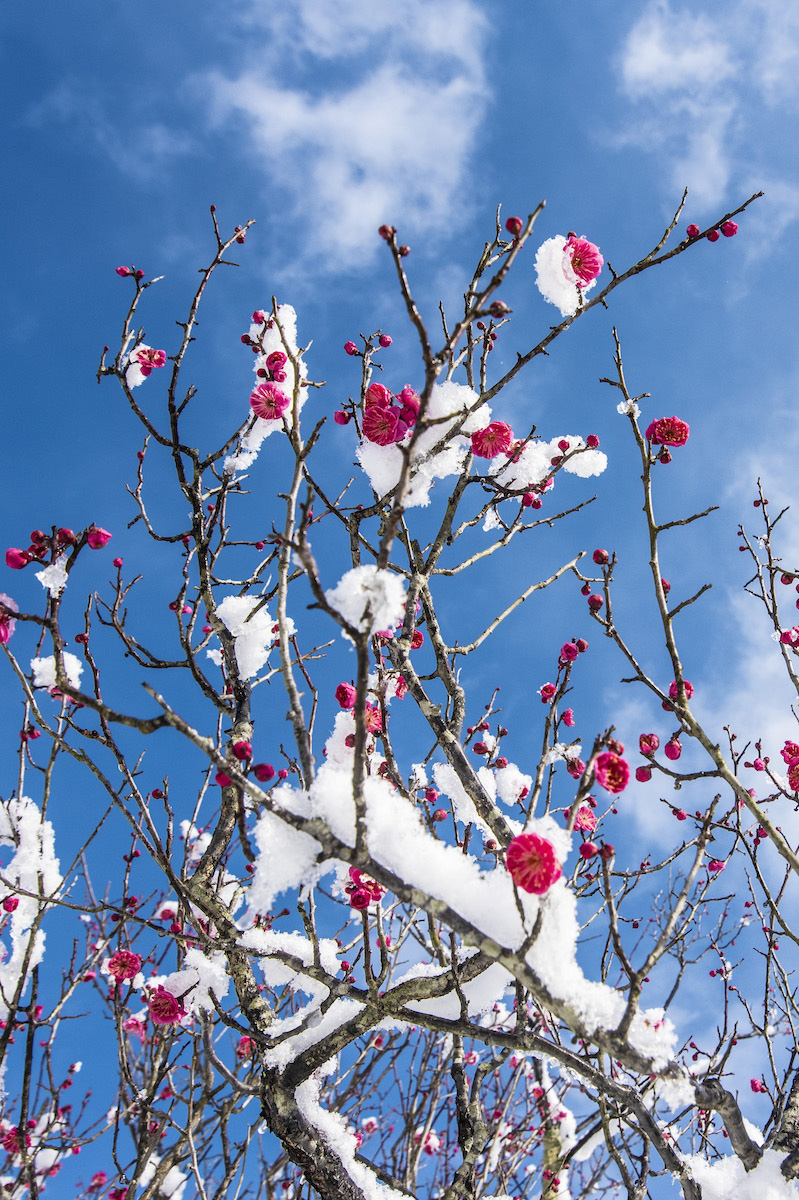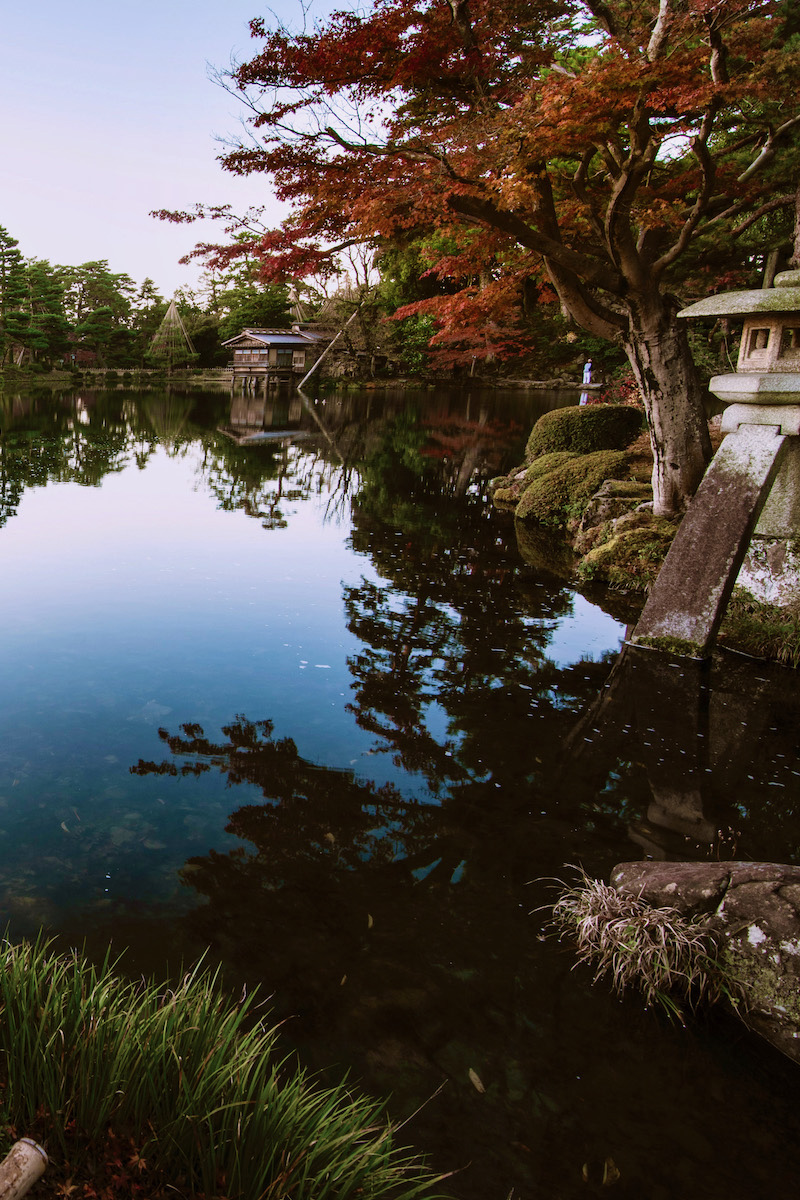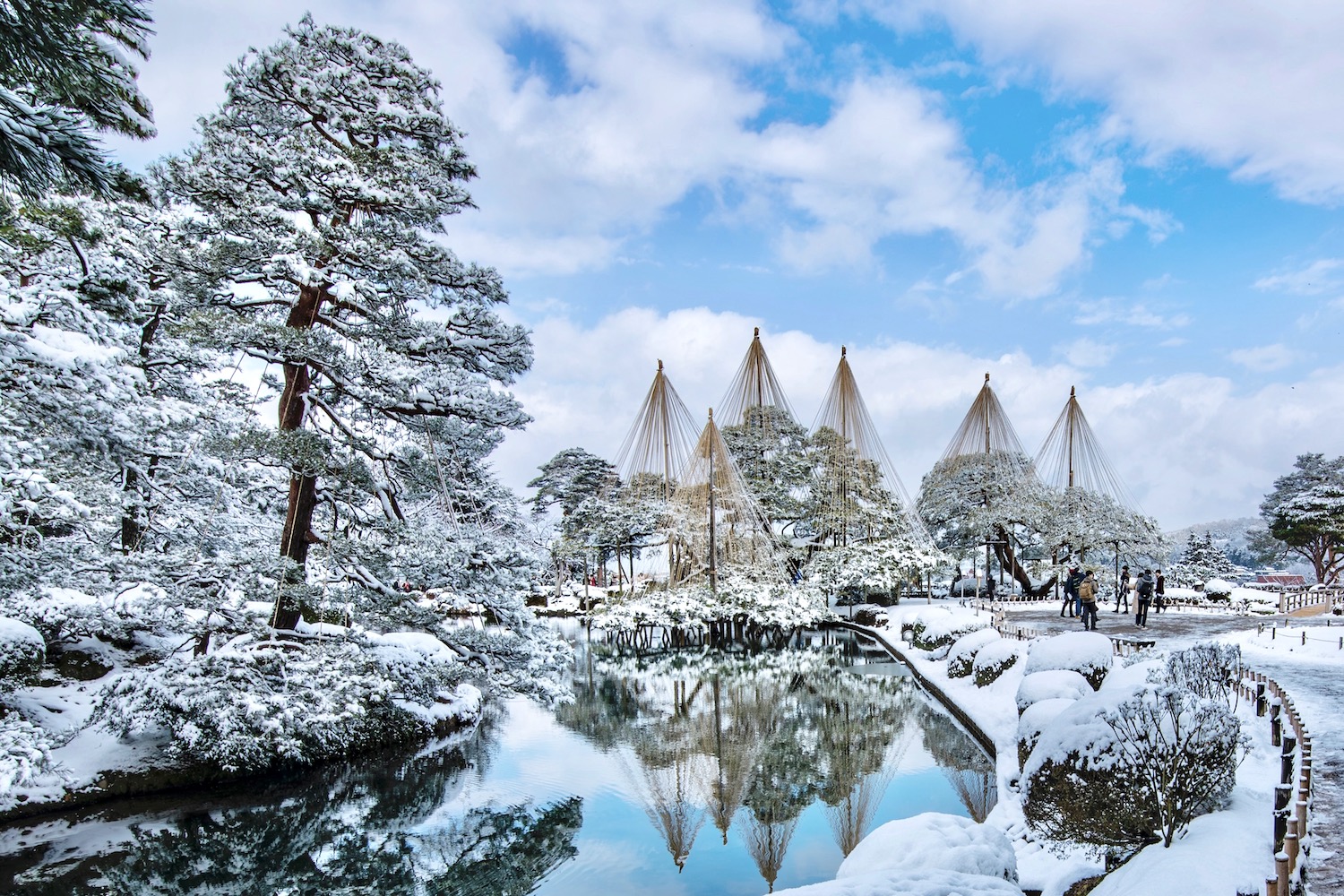 The castle also sits literally across the stress from Kenroku-en, the Kanazawa garden that's become one of my favorite in Japan over the years. Local people say this is a place you need to see in all four seasons, and I'm happy to have experienced what seems to be the rarest (winter) during my most recent trip. My favorite part about this most beautiful of Kanazawa things to do is how diverse it is horticulturally, from the twisty pines that line the shores of Kasumigaike Pond, to a lush ume plum grove that boasts bursts of bright pink in winter.
Discover the Kanazawa Geisha Districts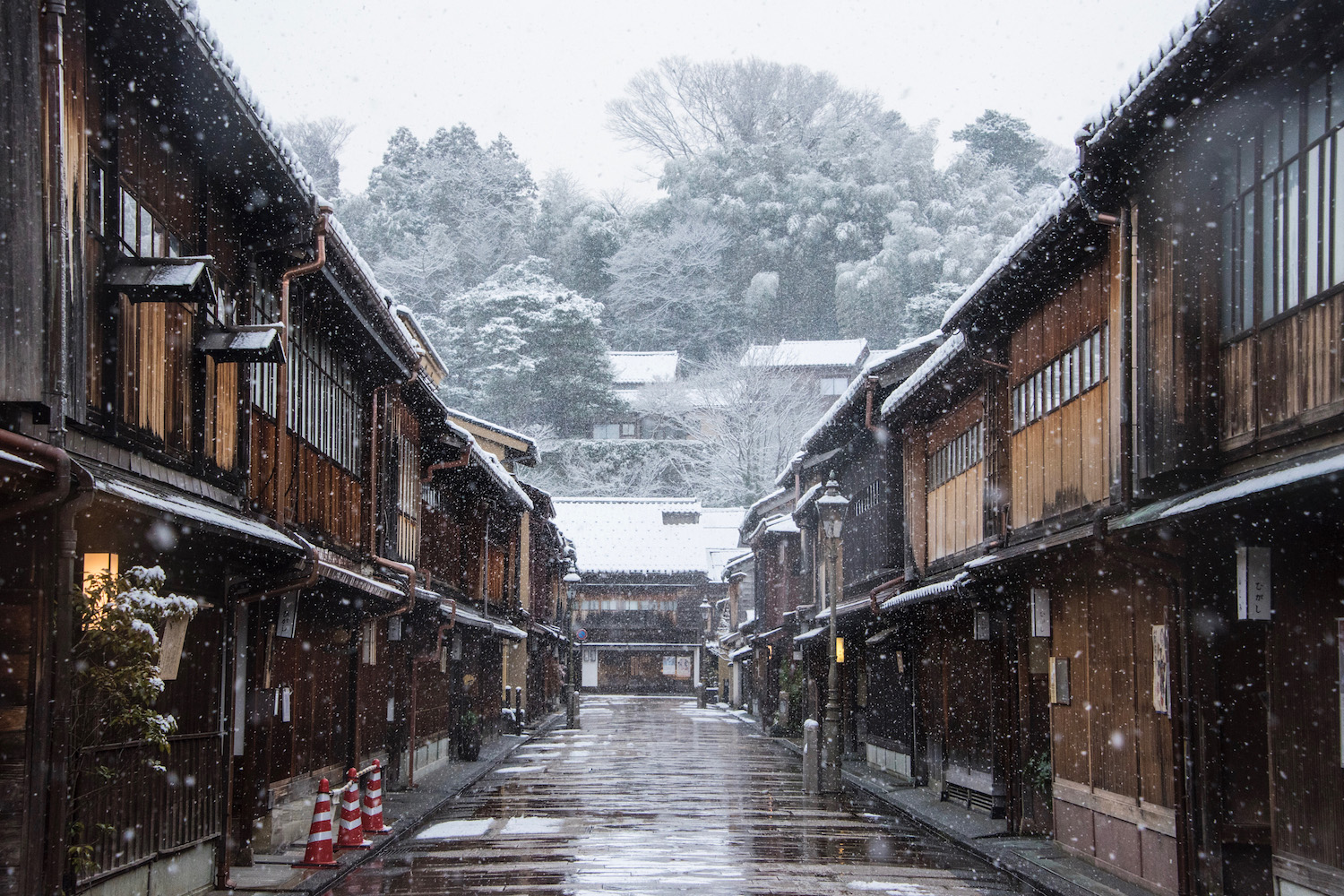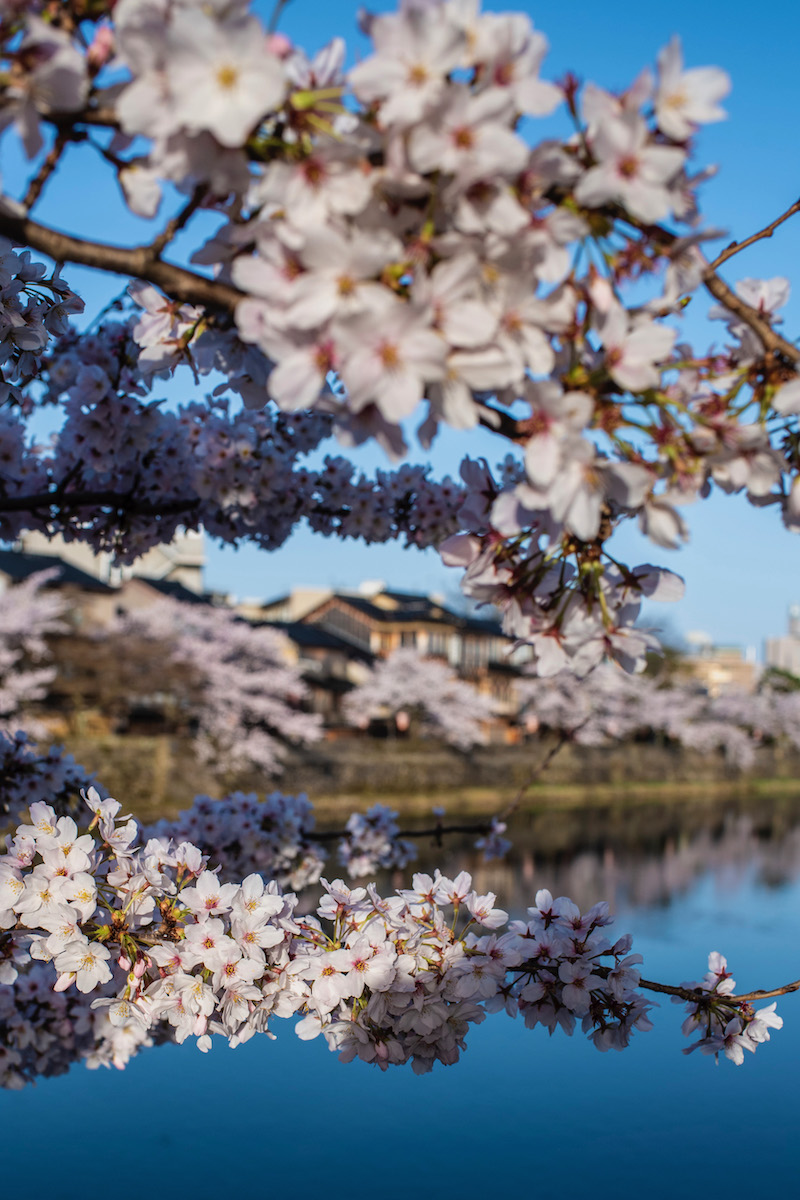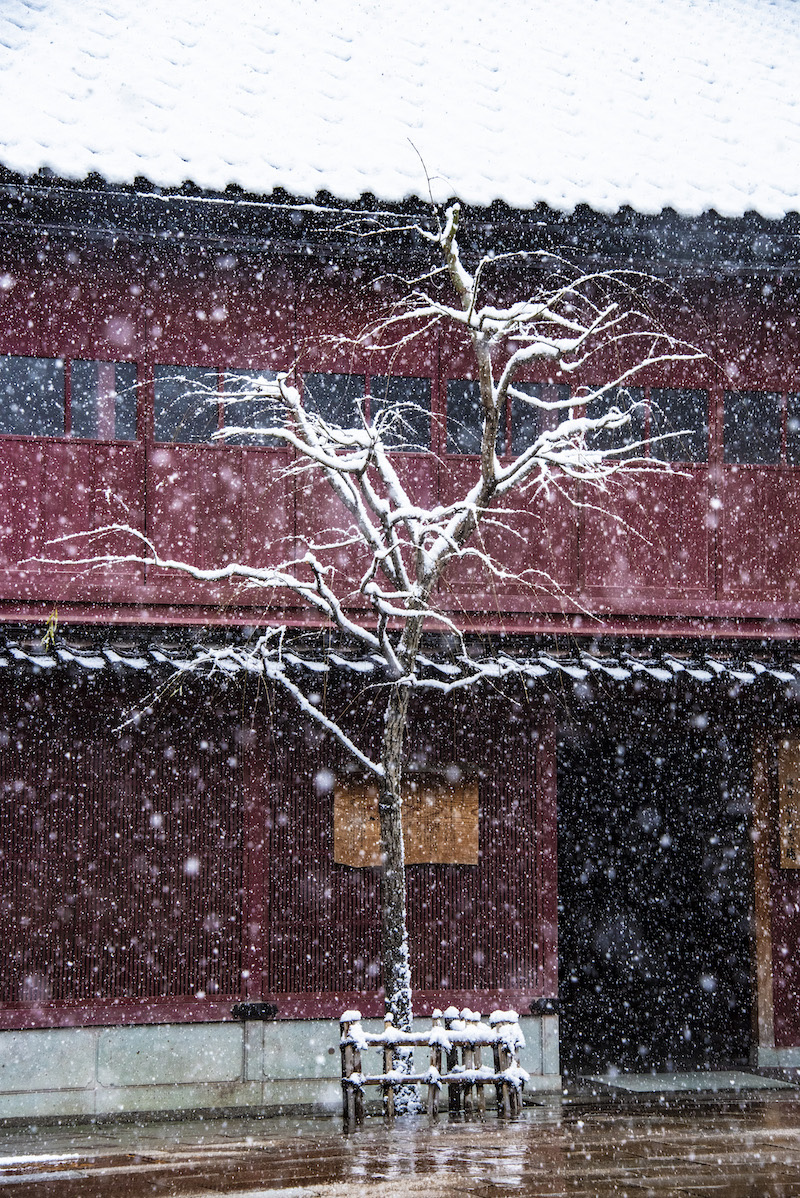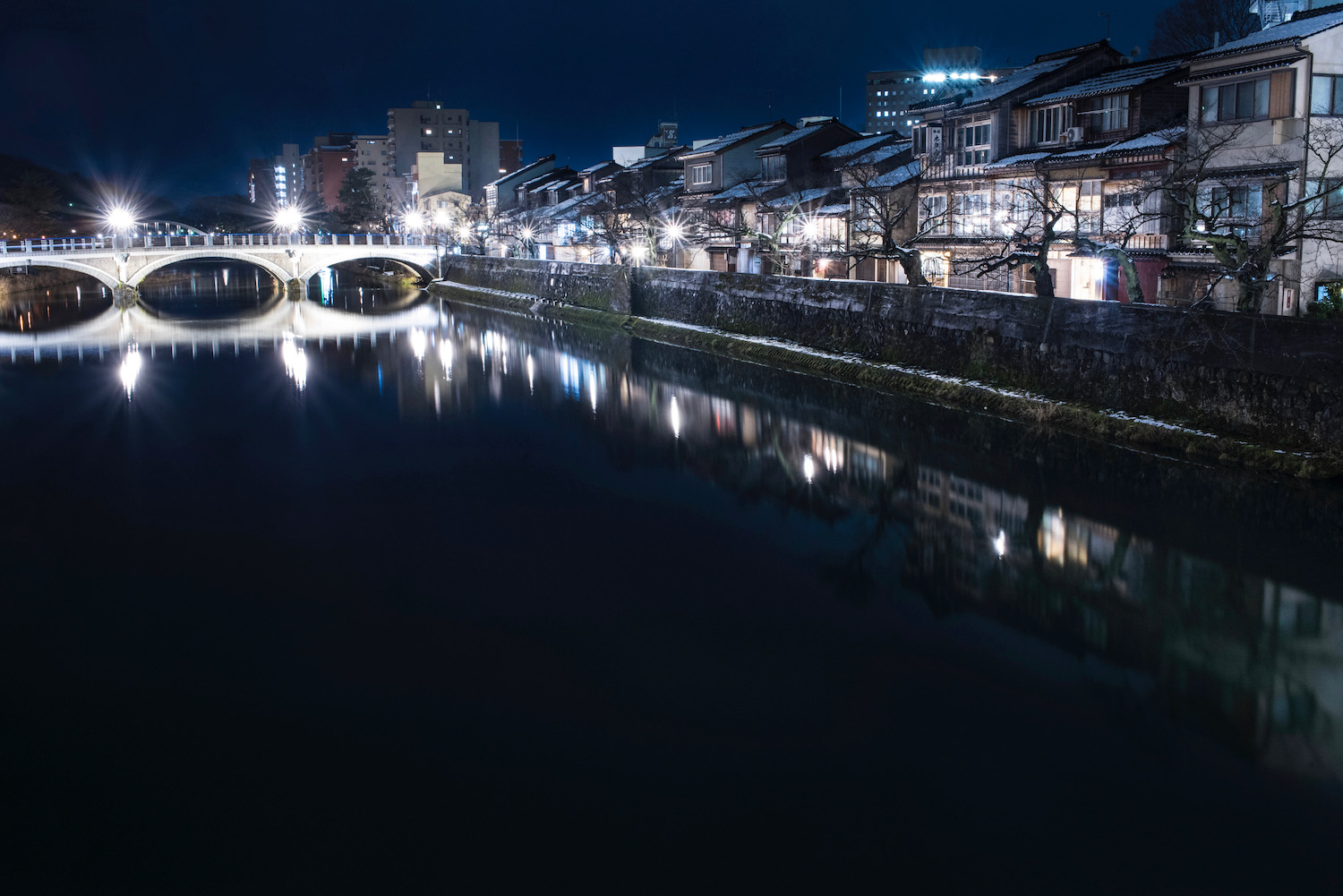 When you Google "things to do in Kanazawa," I'd almost bet money that a picture of the Higashi Chaya district comes up. I love this part of town, especially walking up the hill above it to the bamboo-shrouded Hohsen-ji temple, but there are other geisha districts to explore as well. I already mentioned Kazue-machi, which sits on the Asano River and which looks particularly striking in a blizzard or amid the cherry blossoms, but a further option would be to head south of the Sai River to Nishi Chaya, which is small but incredibly charming.
Tour Samurai Homes in Nagamachi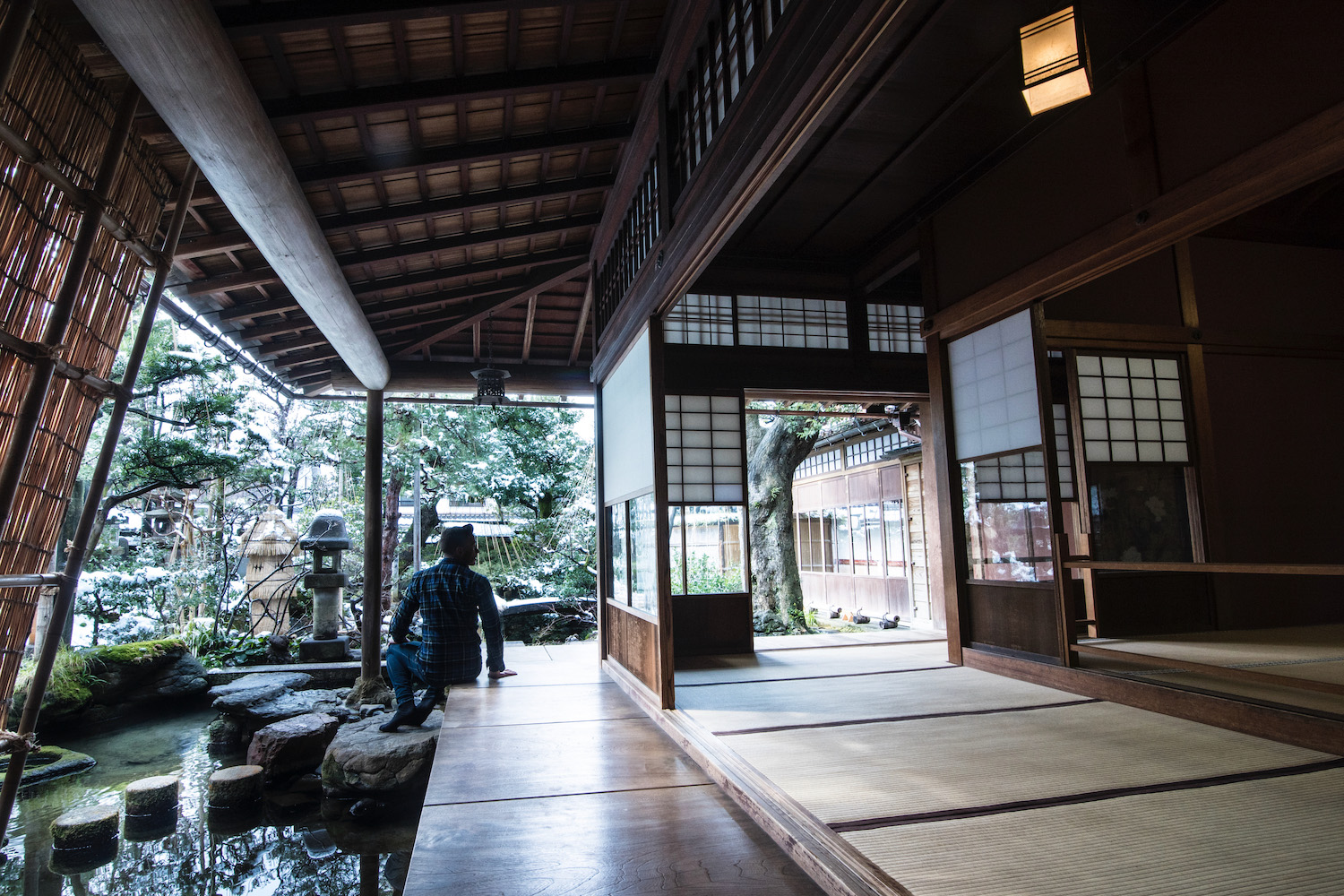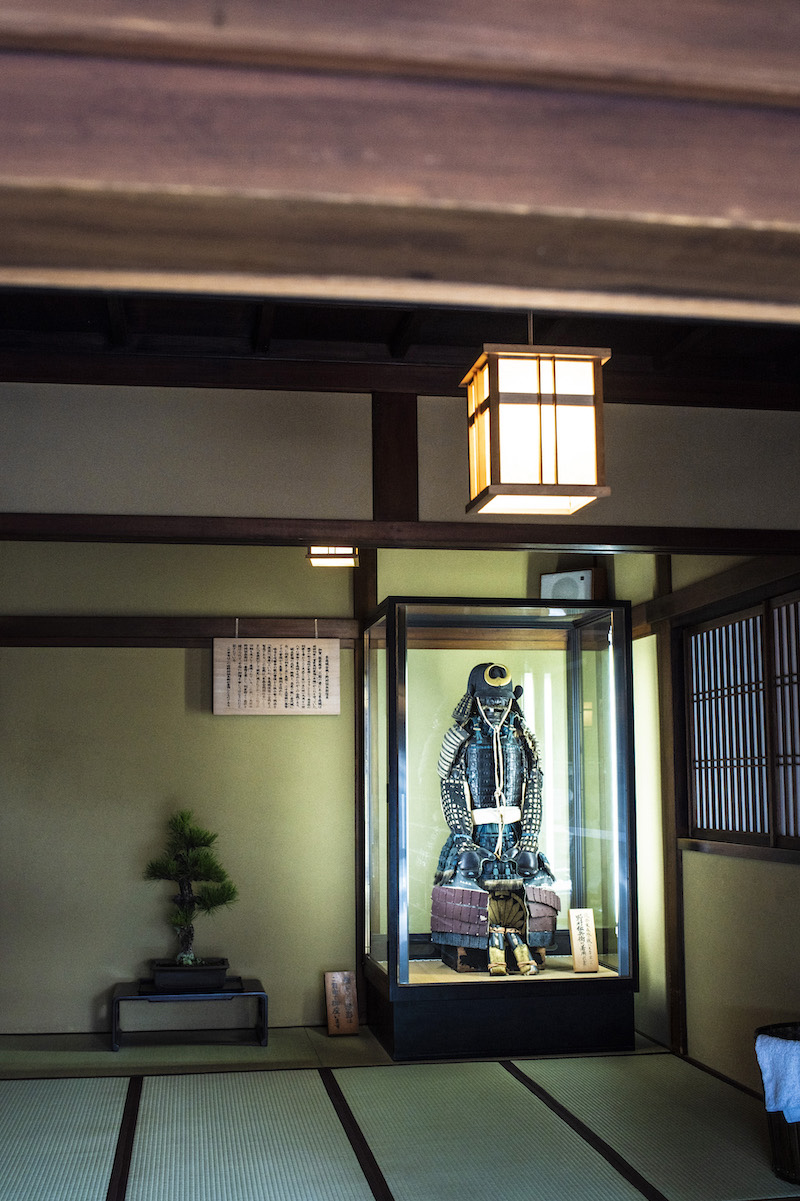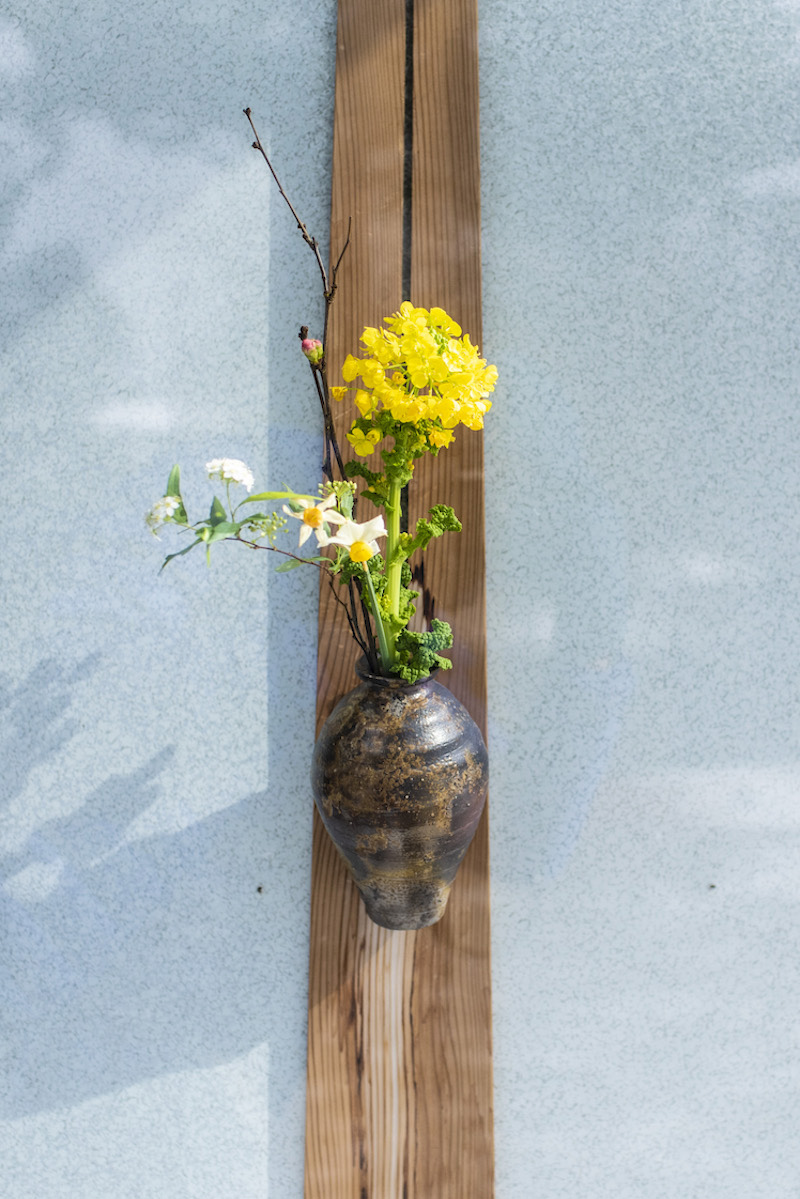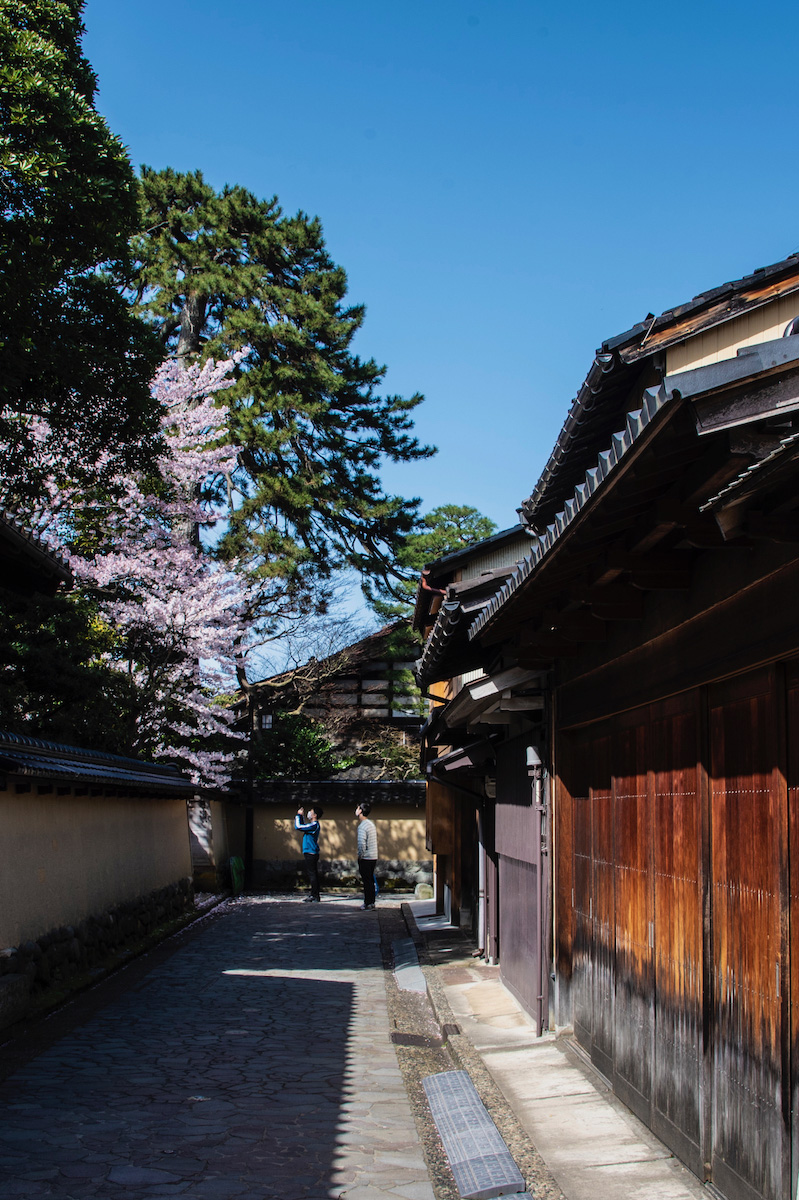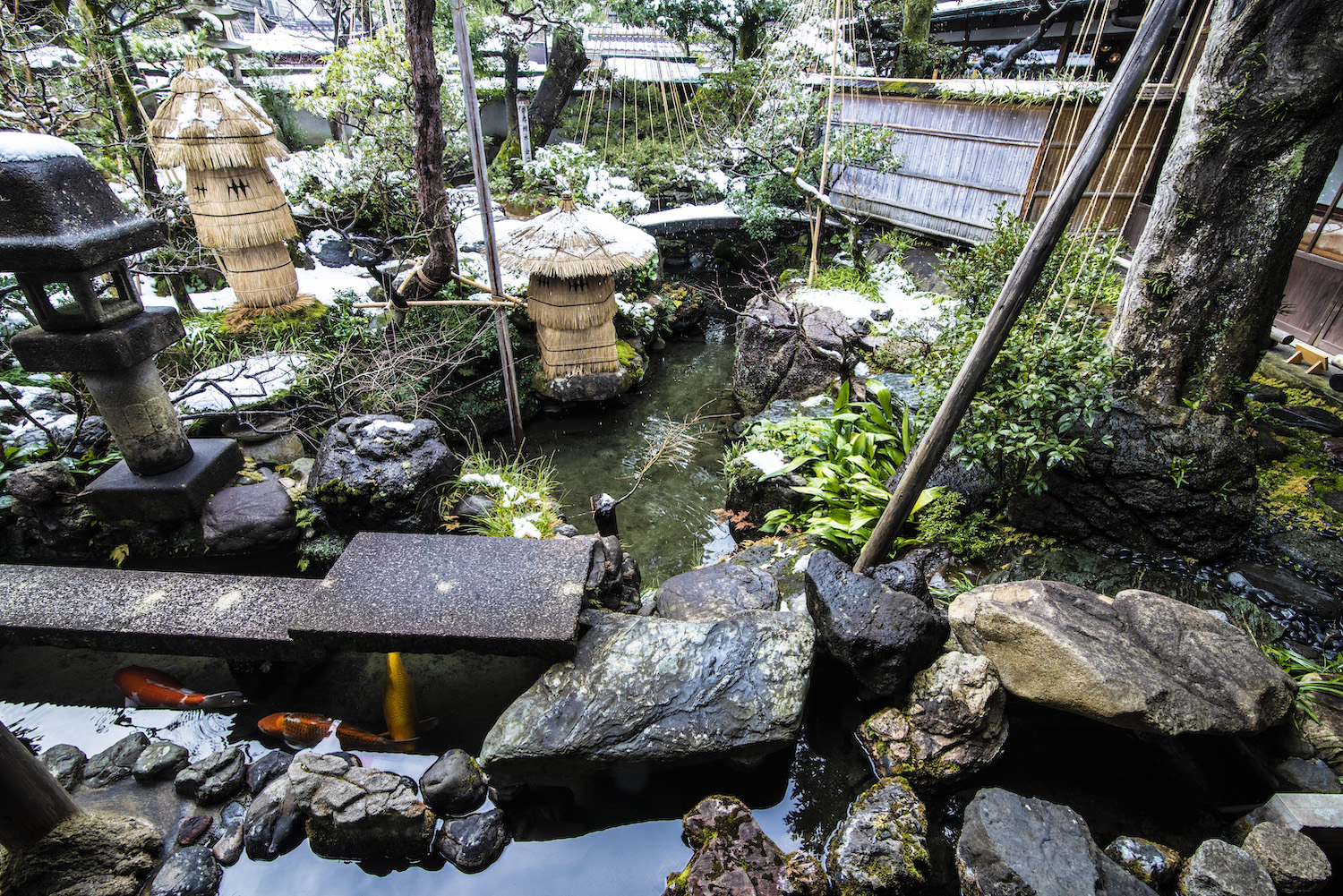 I've always been surprised that Nagamachi isn't more talked up when it comes to Kanazawa attractions—it's perhaps the best-preserved Samurai district in all of Japan for one. On the other hand, I love strolling through this part of town with how deserted it tends to be, so maybe it's not such a bad thing that so many people miss it. Whether you visit former Samurai home like the Nomura Clan Home, or duck into unassuming Grill Otsuka for the best Tonkatsu curry you'll ever eat, add Nagamachi to your list now.
Eat Your Way Through Omicho Market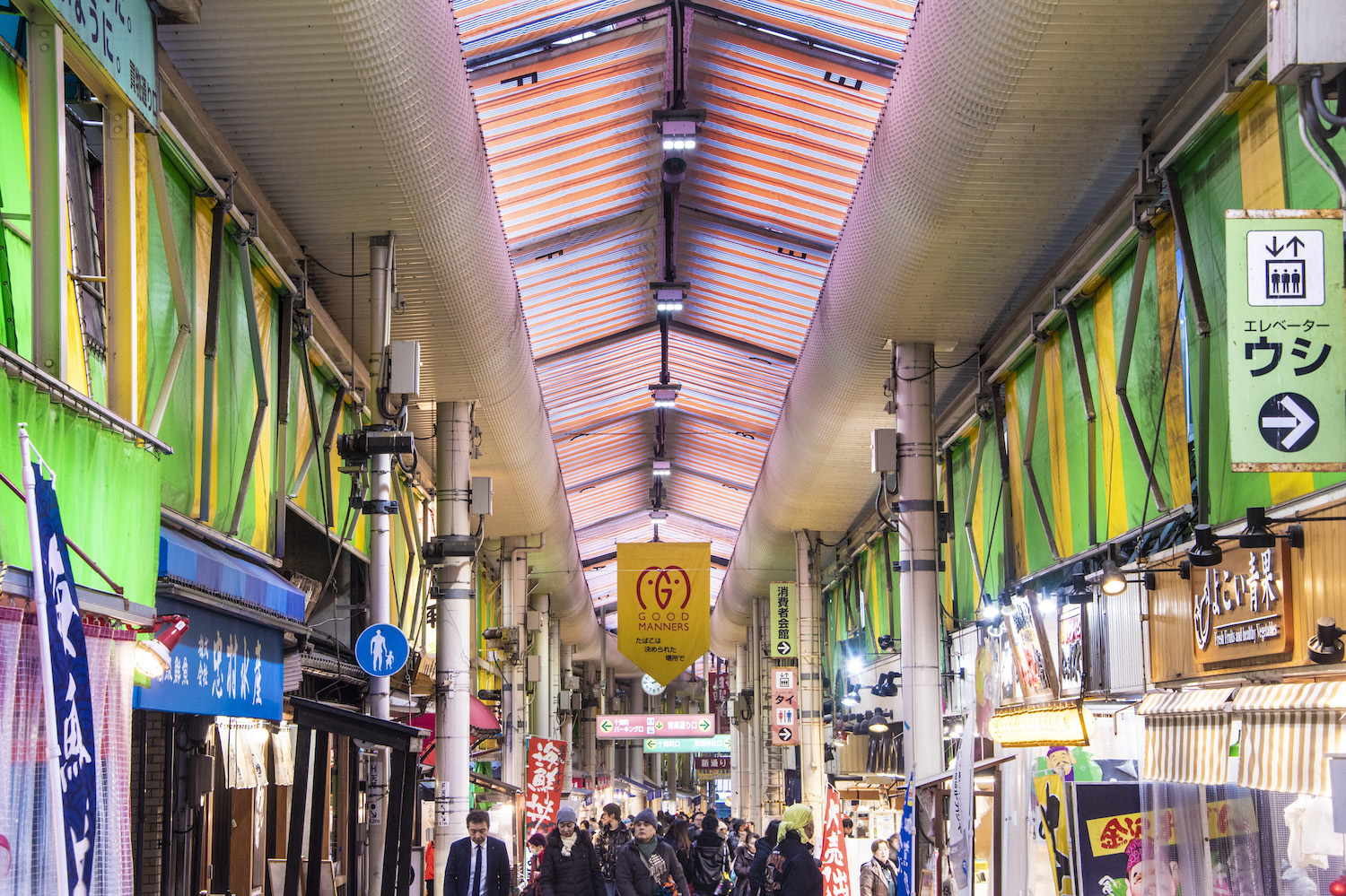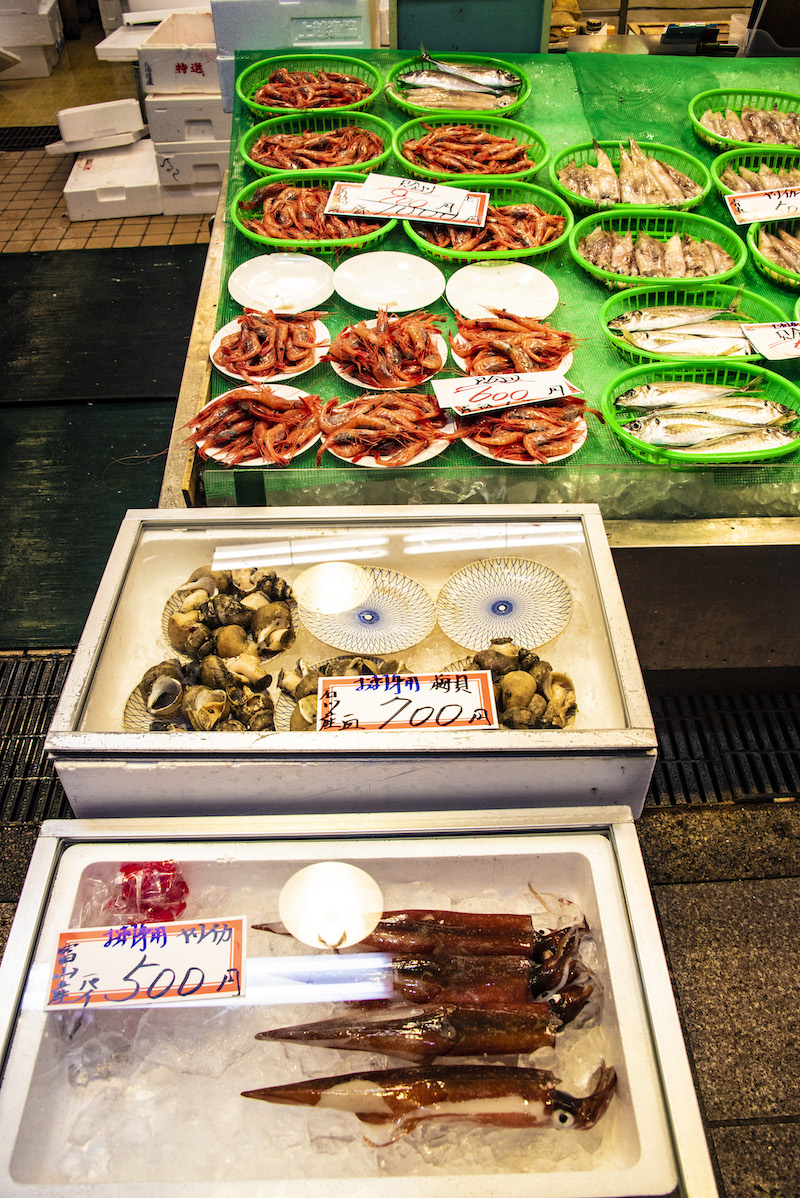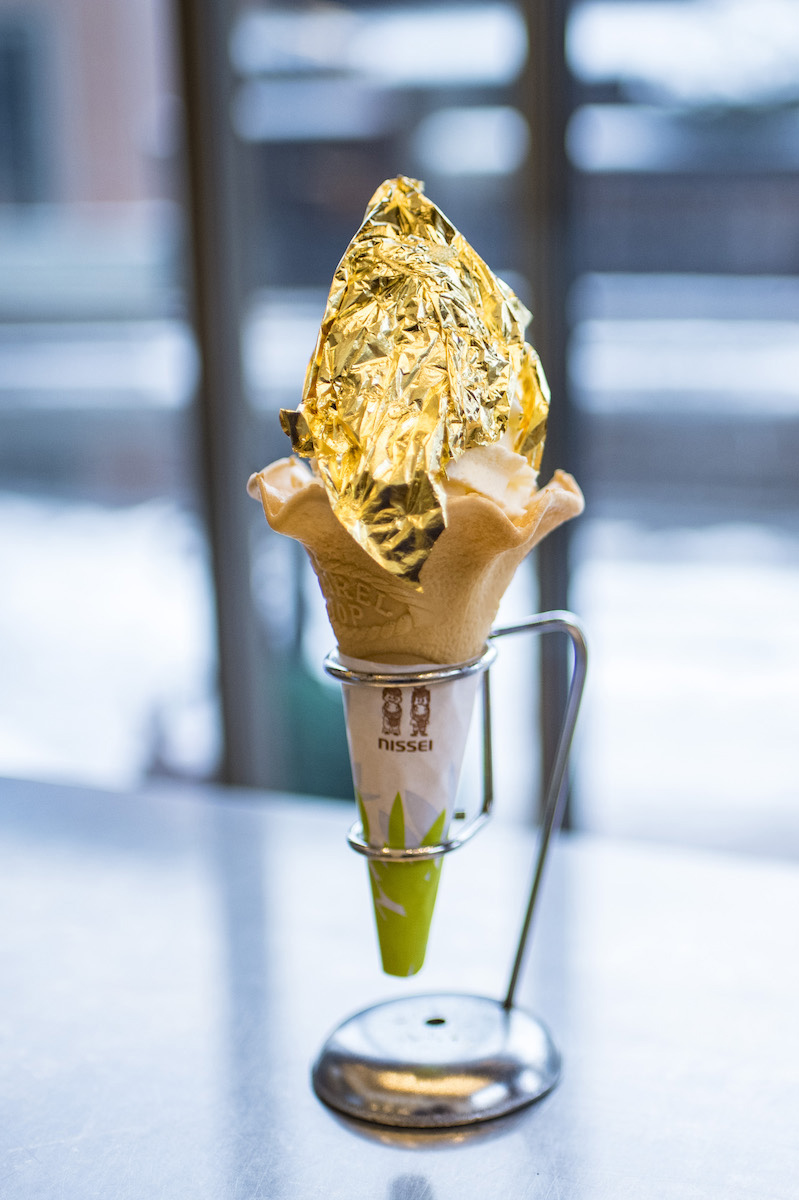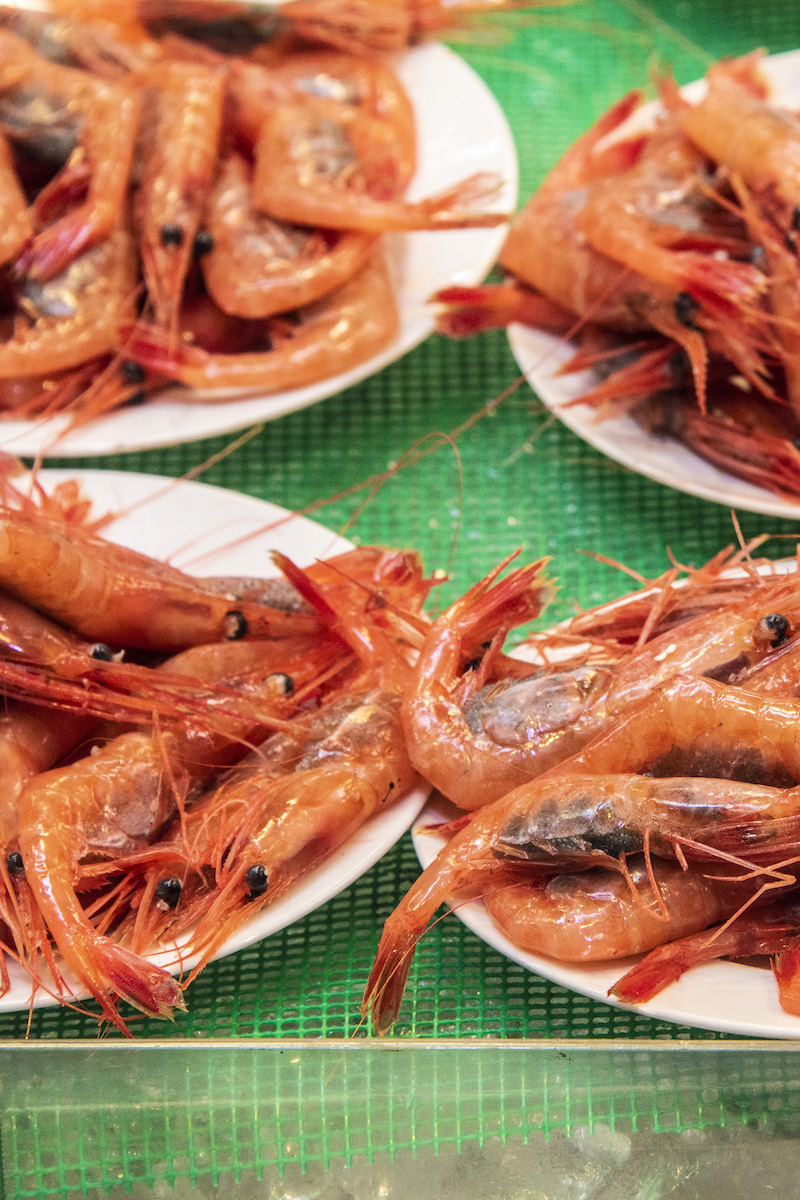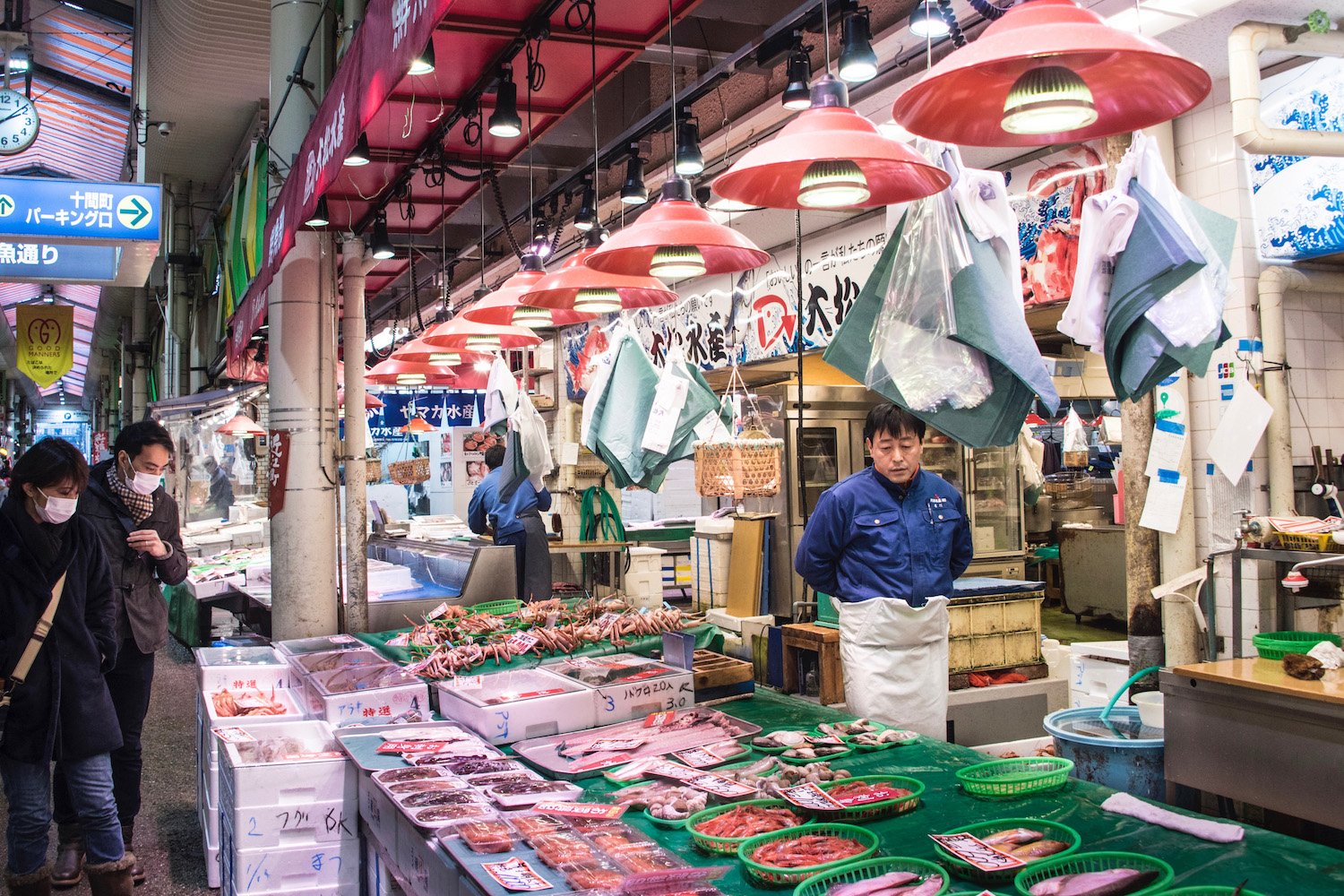 As I mentioned earlier, it was rainy and miserable when I first arrived to Kanazawa for my second trip—I spent hours in the Kanazawa market not so much because I wanted to, but because I didn't have a choice. The seafood at Omicho Market is varied (and very beautiful), and lives up to the hype around it in as much as that. I will say that it's a bit pricey for my taste, which instead pushed me to try (for the first time ever!) gold-leaf soft cream. Hey, that's the Japanese name of Kanazawa: "Marsh of Gold."
Get Out of Town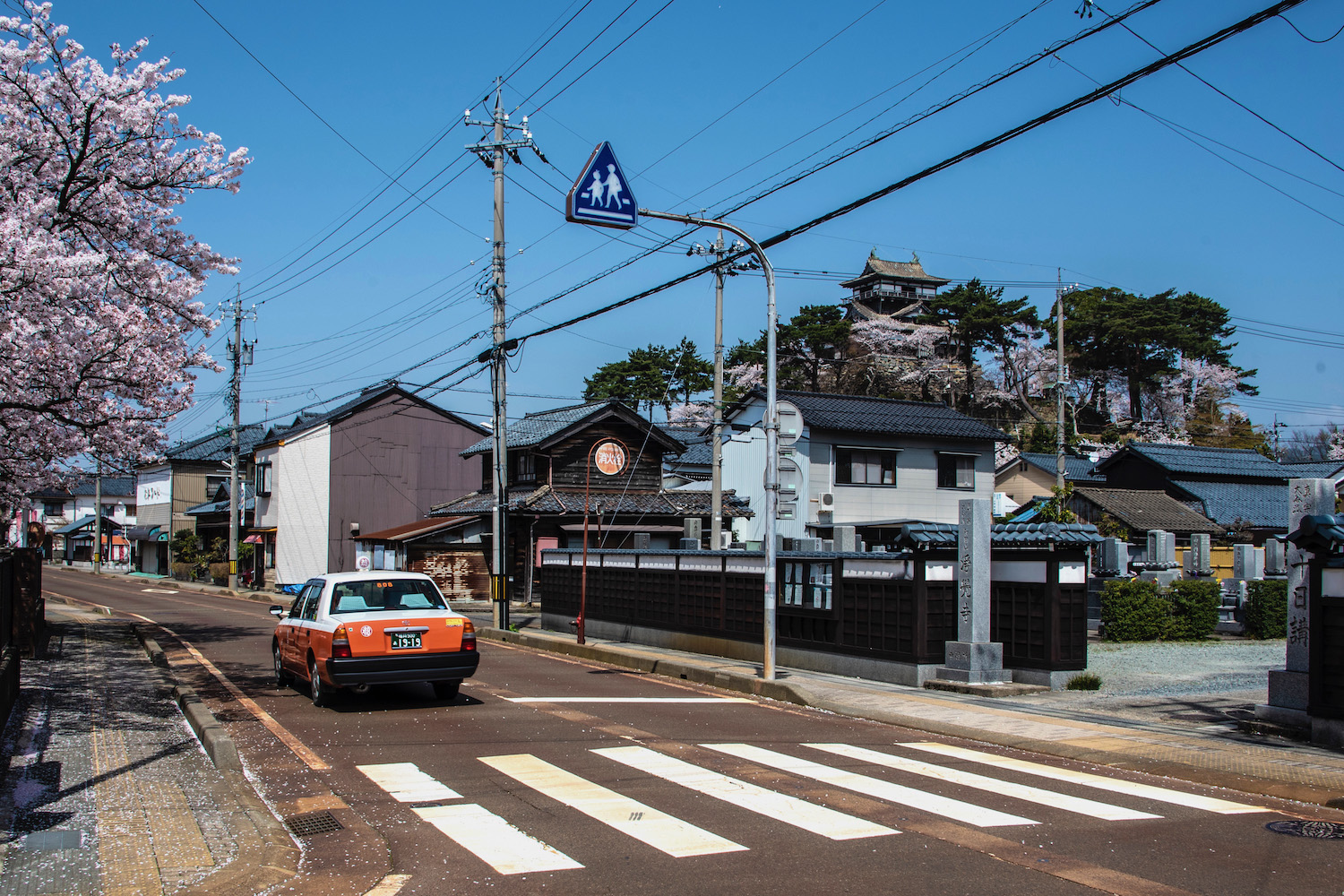 Although the are a lot of things to do in Kanazawa city-proper, I do love to take day trips from Kanazawa. In winter, most obvious one is to Shirakawa-go, which might just be the most beautiful farm town in the world. If you happen to be in Kanazawa at the end of April (just after peak cherry blossom time, admittedly), you could travel to the "snow tunnel" of the Tateyama Kurobe Alpine Route, while Natadera Temple in Komatsu makes for a more evergreen excursion. Maruoka Castle, in nearby Fukui prefecture, is the oldest of Japan's original such structures.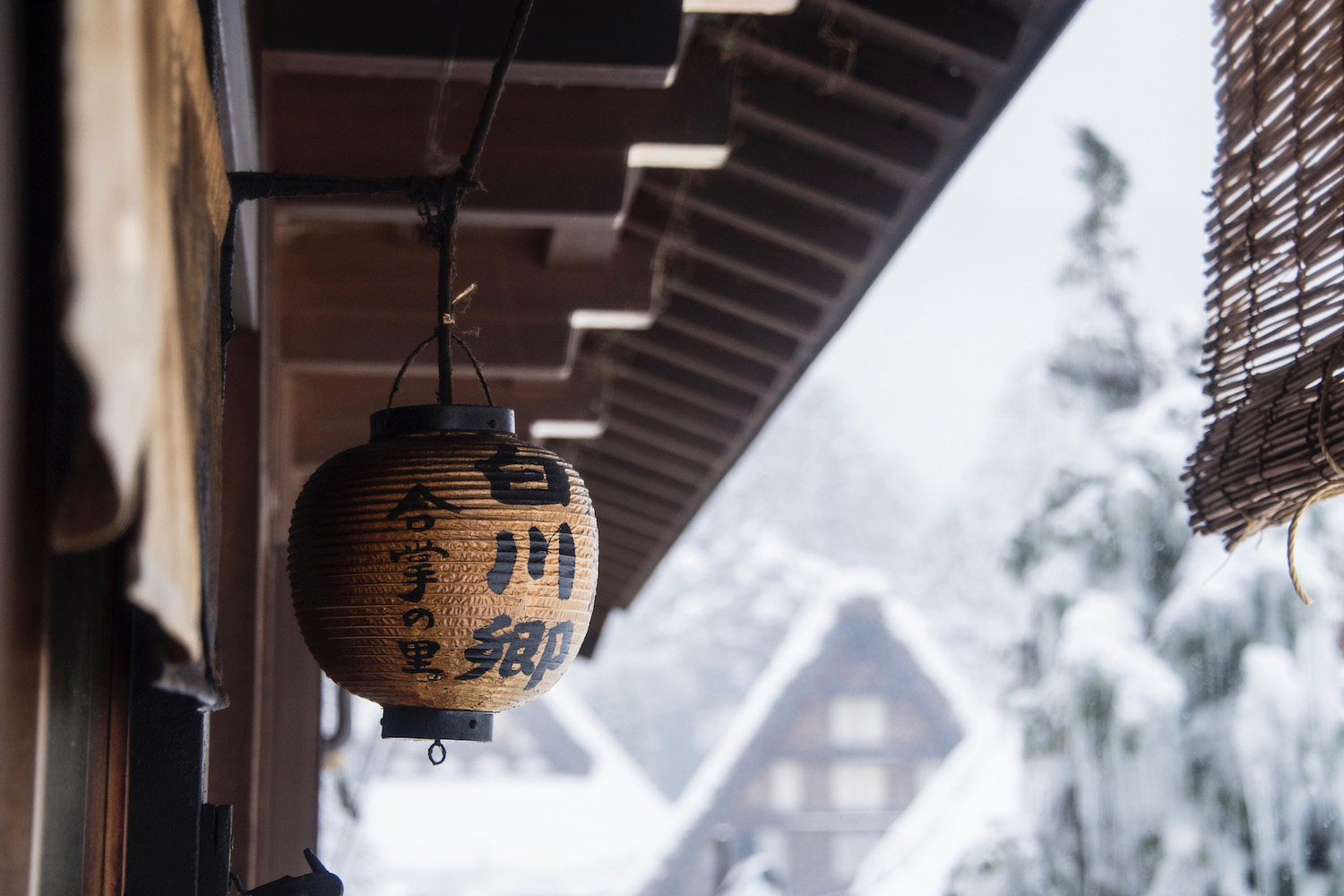 When to Visit Kanazawa
As many of my Kanazawa guide pictures show, just about all the things to do in Kanazawa are more beautiful and enjoyable in the snow, whether in falling form or as a resplendent white carpet. However, winter is not the only time of year to visit Kanazawa, though it's a sentimental favorite of mine. Autumn is also gorgeous, especially in Kenroku-en due to the wide variety of trees there. As you can see, there isn't one "best time to visit Kanazawa."
Indeed, after having several years ago experienced the Kanazawa cherry blossom season, I recently got to visit Kanazawa in summer for the first time—it was a revelation. Kanazawa Castle in particular was incredibly beautiful amid the irises, as were the traditional houses of Kazue-machi beneath willow billows. In spite of rain, heat and humidity, you can expect this to be a crowded and expensive period to visit Kanazawa, as is mid-November, when autumn colors are at their peak.
How Many Days Should You Spend in Kanazawa?
The issue of how many days in Kanazawa you should spend is slightly less controversial than for other cities in Japan. The density and quality of attractions here notwithstanding, Kanazawa's historical center is relatively small, so you don't need to spend a whole lot of time here, unless you plan to scrutinize each place thoroughly.
For most travelers, I'd say two or three days in Kanazawa is ideal, though there are some reasons to extend. In particular, visiting secondary attractions (such as the lesser-known Kanazawageisha district of Nishi Chaya and the nearby "ninja temple" of Myoryu-ji) or sampling unique Kanazawa restaurants (like the delectably homestyle Manmarumaru) can make you want to spend four days or more in Kanazawa.
Other FAQ About Things to Do in Kanazawa
Is Kanazawa worth visiting?
Kanazawa is absolutely worth visiting—I've gone five times now, and love the city more on each visit. There's something for everyone, from the nature on offer in Kenroku-en garden, to the architecture of the Higashi Chaya and Kazue-machi Geisha districts, to the culinary delights of Omicho Market to the Samurai and Ninja culture of Nagamachi and Myorou-ji temple, respectively. Is it worth going to Kanazawa? That's a no-brainer!
What is Kanazawa known for?
Kanazawa is known, among Japanese people, for being home to Kenroku-en, one of Japan's top three landscape gardens. More colloquially, it's famous for being the "Kyoto of the North," and its Geisha districts give it a similar aesthetic to Japan's former capital.
What is there to do in Kanazawa at night?
Although Kanazawa lacks the nightlife of Tokyo or Osaka, there are plenty of things to do at night. Everywhere in the city is more gorgeous after night falls, whether you're amid the wooden houses of Higashi-chaya, beneath the unique modern-meets-ancient architecture of Kanazawa Station or in Kenroku-en garden during one of its seasonal illuminations.
The Bottom Line
Like this Kanazawa travel guide, Japan's so-called "Kyoto of the North" is so much more than the sum of its parts. Whether you walk through Kazue-machi in the middle of a blizzard like I did, go to Kanazawa Castle when the sakura are at full bloom or experience some other seasonal serendipity, I hope you're able to fall in love with Kanazawa, instead of simply going through the motions as I did up until my last trip. Consider commissioning a custom Japan itinerary if you'd like help making that happen, for Kanazawa trips or otherwise.