It took me several trips to create this Kobe travel guide, and certainly to make it useful to prospective tourists. During my first few visits I simply hung out with my friend Eriko, who grew up nearby, and mostly conducted myself as a local would (minus speaking Japanese to any functional degree, let alone the Kansai dialect of it).
When I finally did get around to enjoying Kobe sightseeing (and taking in the city on my own, without Eriko's warm but also sheltering company), I was blown away. From picturesque historical districts to lush botanical gardens, to what might very well be the best balance of East and West in all of Japan, Kobe is a city I wish I hadn't written off for so long.
Whether you're looking for a complete Kobe itinerary or are just curious about where to eat Kobe beef during a business trip to the city, you're in the right place—Kobe starts here.
Where to Stay in Kobe
I'll talk about the best hotels in Kobe in just a minute, but first I have to give Eriko (who I'll mention many times throughout this article) a plug. She currently lives in Asagiri, which is about 30 minutes by train from Kobe's Sannomiya station, and rents out one of the rooms in her apartment as a homestay. I stayed a few nights here recently and I highly recommend Eriko's Homestay—and not just because she is a friend.
I will conceded, of course, that this is not the most convenient location for enjoying most of the activities in my Kobe travel guide (unless you wake up at the crack of dawn like me and time is not really an object). For that I'd probably recommend Kobe Kitano Hotel, which is the heart of historic Kitano-cho or Hotel Okura, the next-door neighbor of Kobe Port Tower.
My Favorite Things to Do in Kobe
Stroll Through the Former Foreign Settlements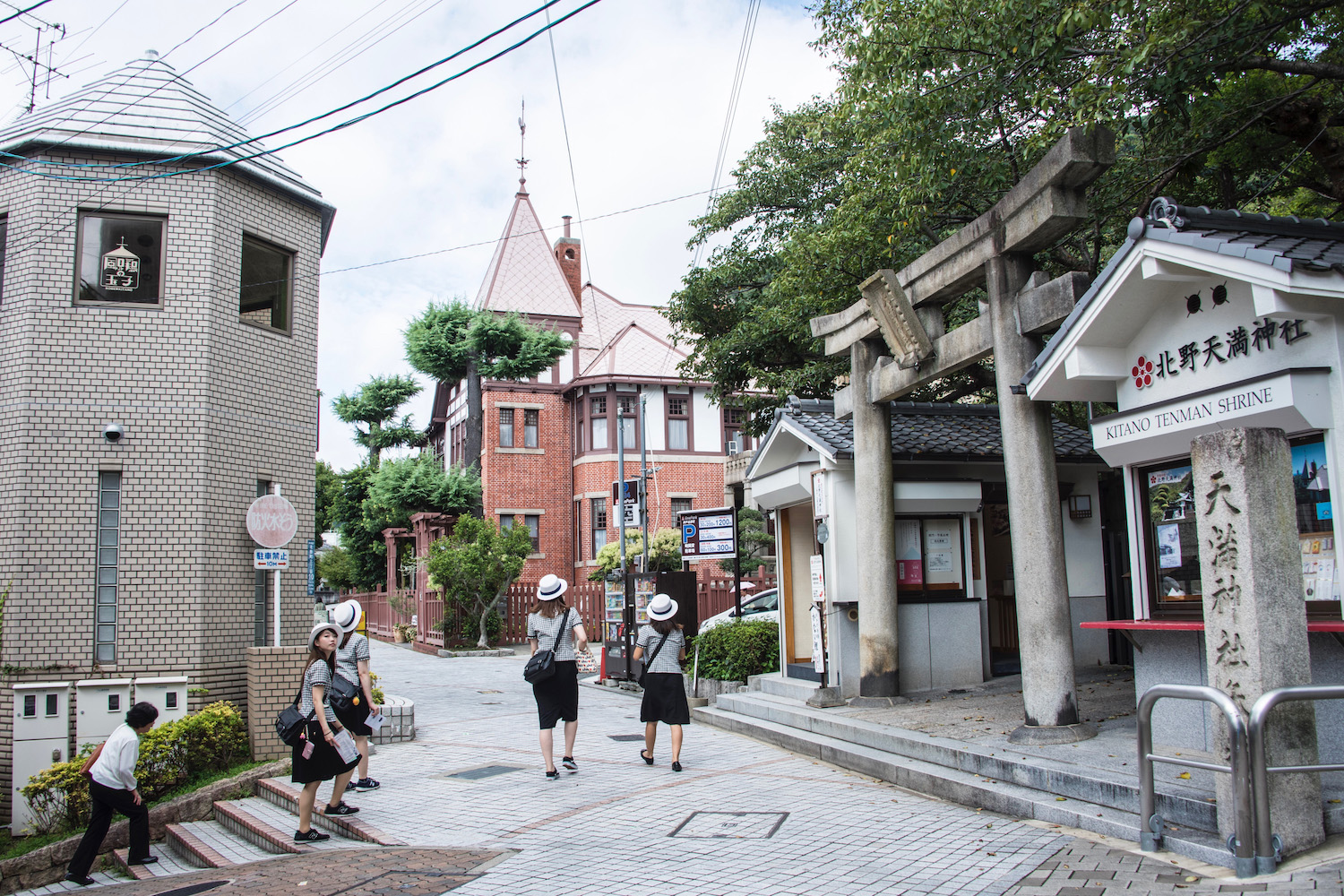 Whether amid the commercial and governmental buildings of Kyu-kyoryuchi or the charming 19th-century homes of Kitano, Kobe is perhaps the #1 place in Japan where West meets (or, rather, rises to the level of) East. As you plan this part of your trip, keep in mind that while Kyukyoruchi is near Sannomiya Station (and, therefore, close to ground/water level) Kitano-cho requires a trek (or a brief subway ride, at least).
Devour Kobe Beef for Lunch (and Maybe Dinner)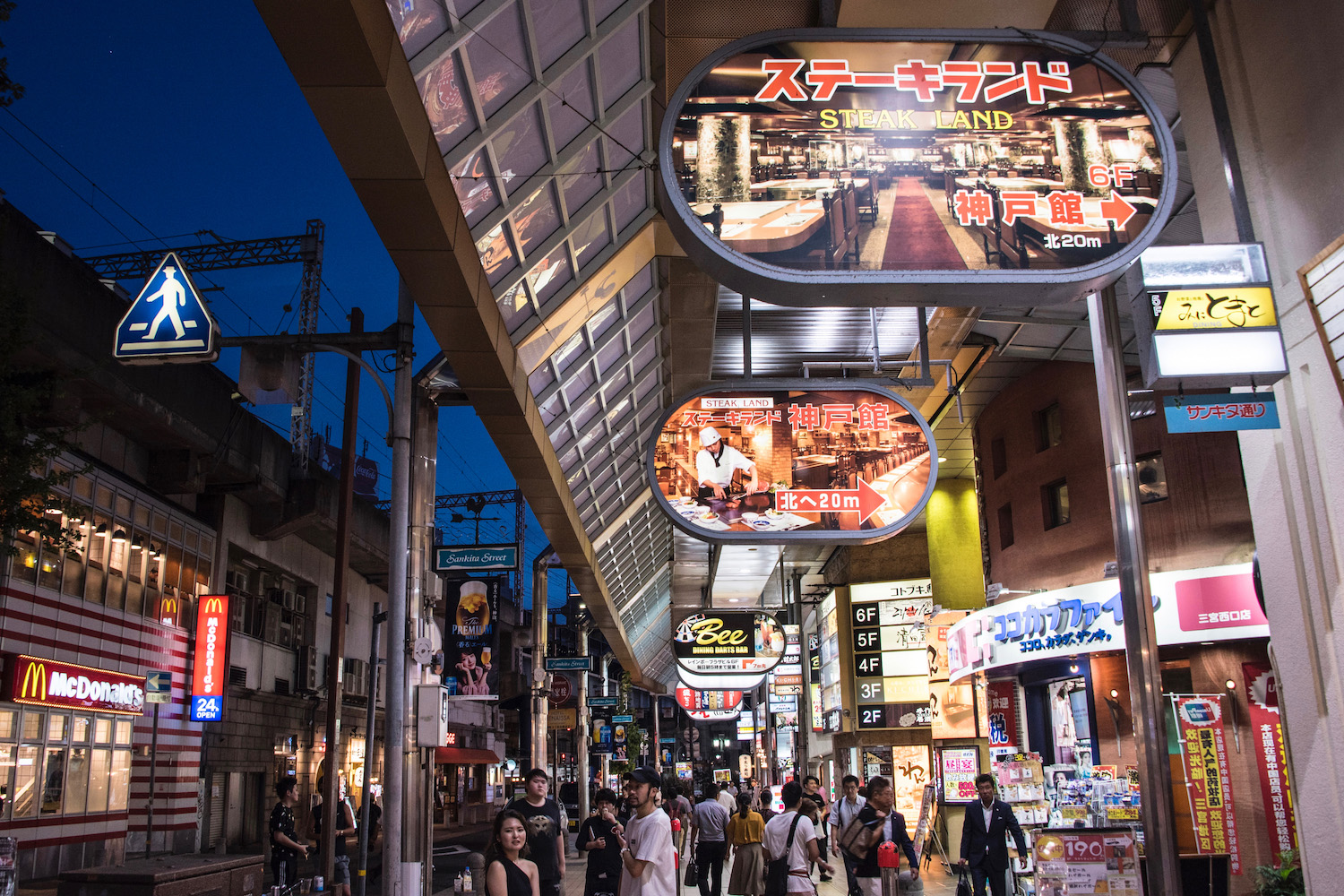 Speaking of Sannomiya, Kobe's central rail hub is also where you'll find some of the best Kobe beef, at least that which is accessible to non-Japanese speakers. One of my favorite hacks for enjoying Kobe beef without going broke? Have it for lunch, instead of dinner. Whether at chain outlets at Steakland, or any of the dozens of small shops that claim to have the "World's #1 Kobe Beef," you can save 50% or even more by eating early.
Take in One of Kobe's Three Famous Views

Kobe is a port city, but since it's bordered to the north by mountains, one of the things to do in Kobe is to get a bird's eye view. If this is all you want, you can either walk or take a combination or bus/cable car/ropeway to Mt. Maya or Mt. Rokko, both of which are also accessible via hiking. Alternatively, Nunobiki Herb Garden is a lush urban escape, and also houses a cafe where you can eat fresh food, and a free herbal foot bath where you can rest up as you enjoy a view of the city.
Watch the Kobe Port Tower Light Up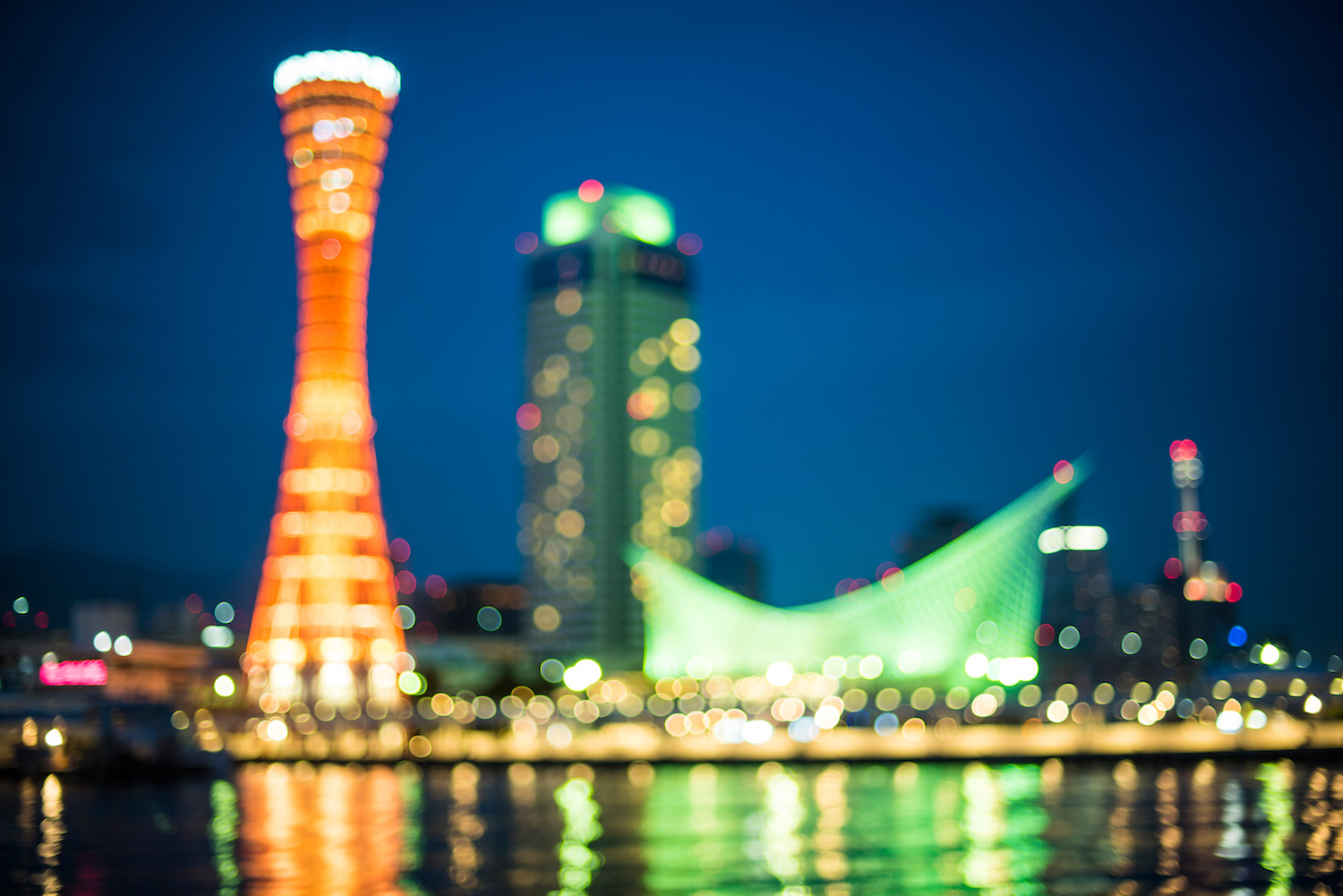 There are a lot of amazing things to do in Kobe at night, including one food-centered one I'll describe in a minute. One of the best, especially if you're a photographer, is to hang out around the Kobe Port area. Whether this involves waiting for iconic Kobe Port Tower to light up, visiting the Port of Kobe Earthquake Memorial Park or simply shopping and dining at Harborland Mall, Kobe's waterfront is always a great place to be.
Eat Your Way Through Chinatown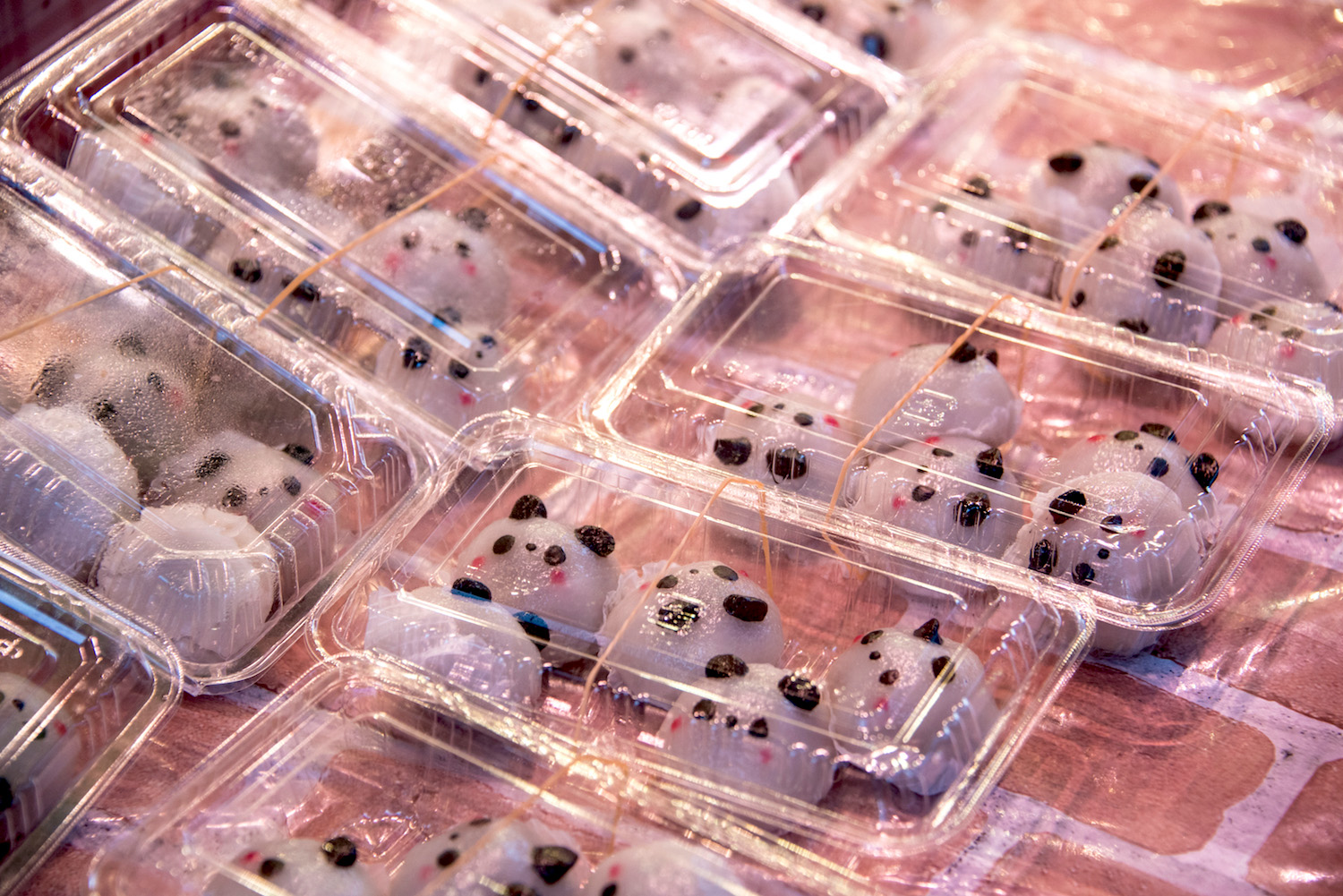 Another great nighttime Kobe activity is to visit Kobe Chinatown, aka Nankin Machi (Nan Jing Ding in Chinese). Far from simply a district to enjoy dim sum (although it is plentiful), Nankin Machi houses a stall devoted entirely to serving various iterations of Kobe beef, to say nothing of the Chinese desserts and beverages on offer, and non-culinary accents such as a pagoda and four gates that sit at the district's north, east, south and west.
Visit Himeji Castle or Awaji Island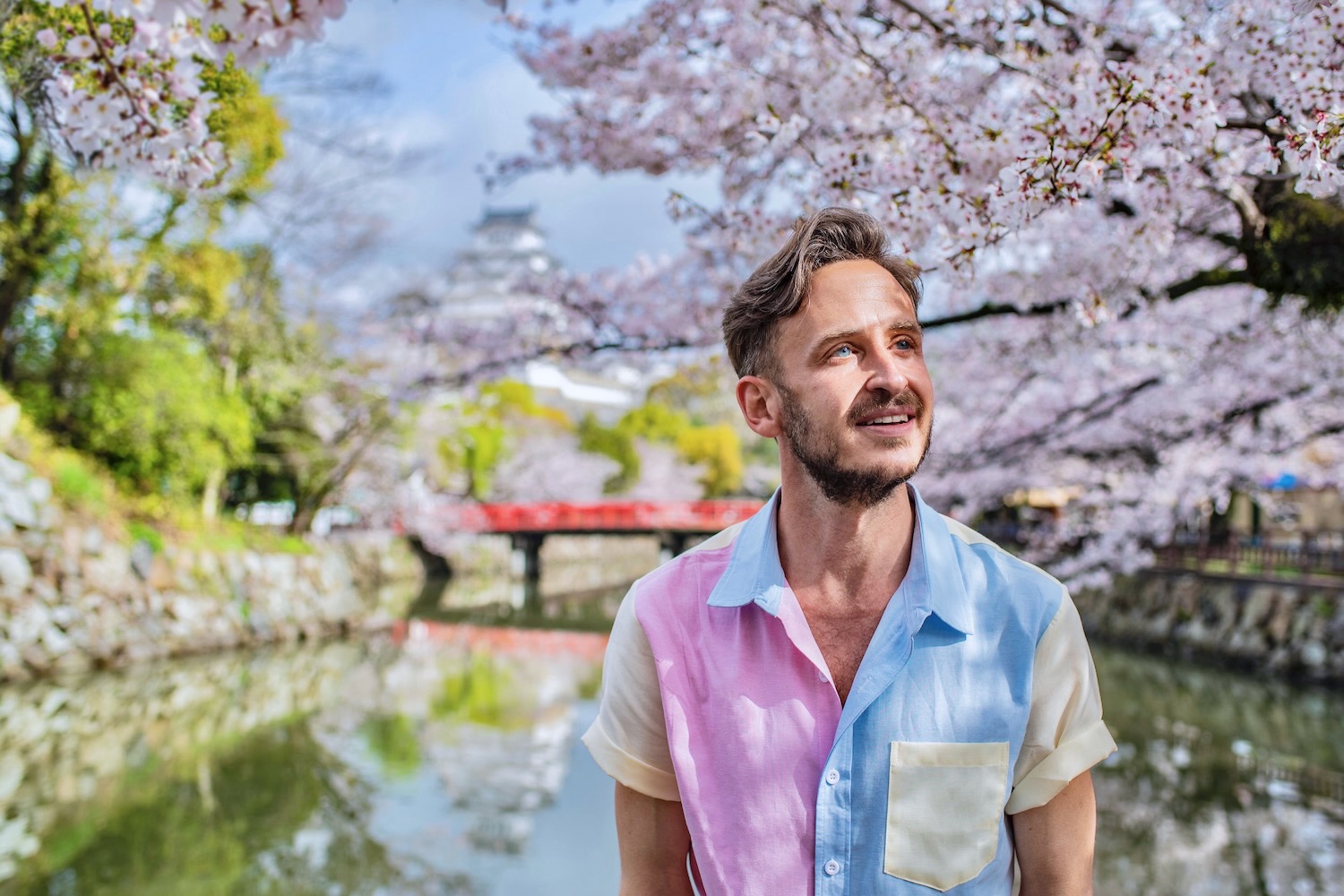 Looking for the best day trips from Kobe? In my opinion, there are two that stand out above the rest. The first would be to visit Himeji Castle, which is just a few minutes from Shin-Kobe by Shinkansen and is arguably the finest feudal fortress in the country. Another would be to travel over the water to Awaji Island, which links Honshu and Shikoku, in addition to being home to its own famous beef and a castle that, while it has nothing on Himeji's, is perfectly charming as well.
How Many Days in Kobe is Enough?
As a general rule, I'd recommend spending 2 days in Kobe if you plan to focus on attractions within the city center, or 3 days in Kobe if you plan on taking a day trip to Awaji Island or Himeji Castle. This assumes you'll spend one day exploring city-center districts around Sannomiya and Motomachi Stations, and another day up in Kitano-cho and either at Nunobiki Herb Garden or atop Mt. Maya or Mt. Rokko.
Of course, depending on how deeply you dig into my Kobe travel guide, you could easily spend longer in the city than this. For instance, you could spend an entire day eating Kobe beef, while hiking Mts. Maya and Rokko (instead of going up by cable car and ropeway) will greatly increase the time you need to spend in Kobe.
Is Kobe Worth Visiting?
In a word, yes. Even if you aren't excited about what to do in Kobe, at least on paper, there's something intangibly awesome about this underrated city. I personally began feeling it as I was walking northward from the moving Port of Kobe Earthquake Memorial Park toward Motomachi. As Japan's population ages and its infrastructure stays largely trapped in the 80s, when its last (and maybe last-ever) economic boom took place, Kobe feels extraordinarily modern, in no small part because so much of the city center was re-built after 1995.
Because of this, I've done my best to house within this post a Kobe itinerary that leaves space to discover intangible aspects about the city. For example, Kobe's citizens are among the only ones in Japan I see jaywalk on a regular basis, which demonstrates how laid-back (and, in some way, un-Japanese) they are in general.
Other FAQ About Travel to Kobe
What else is there to do in Kobe?
Apart from dining on famous Kobe Wagyu beef, Kobe is famous for several things. First, the ornate Western-style houses of Kitano-cho, located up the hill from central Kobe not far from Shin-Kobe Station. Secondly, the city's panoramic viewpoints, including Mt. Rokko and Nunobiki Herb Garden. Finally, Kobe is famous for Nankin-machi, one of Japan's best preserved and most interesting Chinatowns.
What is Kobe Japan known for?
Historically, Kobe was known as one of the first ports in Japan that opened up to foreign vessels, along with those in Nagasaki and Yokohama. These days, Kobe is famous for its Wagyu beef, as well as for Nankin-machi Chinatown and the historical Kitano-cho district. Sadly, Kobe is also infamous because of the Great Hashin Earthquake that occurred here in 1995.
What is there to do in Kobe at night?
Kobe is gorgeous as it lights up at night, particularly along Osaka Bay, where you can watch Kobe Port Tower light up in brilliant orange. Nighttime is also perfect for devouring 中国料理 (Chinese cuisine) in Nankin-machi Chinatown, as well as for enjoying Wagyu beef at any number of the restaurants near Sannomiya, which is Kobe's main train station.
The Bottom Line
Whether you came here in search of a comprehensive Kobe travel guide, or were simply wondering whether the city is worth a visit in the first place, I believe I've answered all your questions. Kobe gets overshadows by other cities in Japan, and indeed most other places in Japan's Kansai region, but you shouldn't leave it off your list of Japan destinations if you can avoid it. Speaking of which, don't feel shy about hiring me to plan your trip to Japan, whether or not Kobe makes the cut.