April of 2023 was one of the fastest months of my life. After a whirlwind cherry blossom trip through Japan, I headed back to the US, where I accompanied my in-laws on an equally manic trip around my own country.
We ended up in San Francisco, where I found myself chatting with a brand representative inside the Union Square Macy's. After briefly discussion the shocking and blatant shoplifting within the store (which was the reason I needed to engage her at all—she had to unlock the jacket my brother-in-law wanted to try on), the conversation shifted east.
"Akashi," she said to my absolute shock, when I asked her where she'd been in Japan apart from Tokyo. I was shocked not only because so few foreigners visit the city, but because my own recent visit to the Akashi Fish Market (also known as Uo-no-tana) was so fresh in my mind.
How to Reach Uo-no-tana (and Why)
I wasn't on the hunt for a foodie day trip from Osaka when I visited Uo-no-tana. Rather, I was meeting my dear friend Eriko, who seemed shocked that I'd never been there. This fish market was so well-known among residents of the Kobe metropolitan area, she explained, that she'd never noticed how few foreigners were there. Eriko later confessed to me that she was afraid I wouldn't enjoy it, although those fears quickly dissipated when she saw how immediately my eyes lit up upon walking along the main promenade.
As far as how to reach this famous Kansai fish market? It's easy, although the best means of getting there will depend upon where you journey begins. If you're coming from Kyoto or Osaka, it's best to ride the Shinkansen to Nishi-Akashi, then backtrack to a local or express JR Sanyo Line train and ride it to Akashi Station. From Kobe, meanwhile, you can simply ride the JR Sanyo Line all the way from Sannomiya.
What to Do at the Akashi Fish Market Uo-no-tana
Queue up for Akashiyaki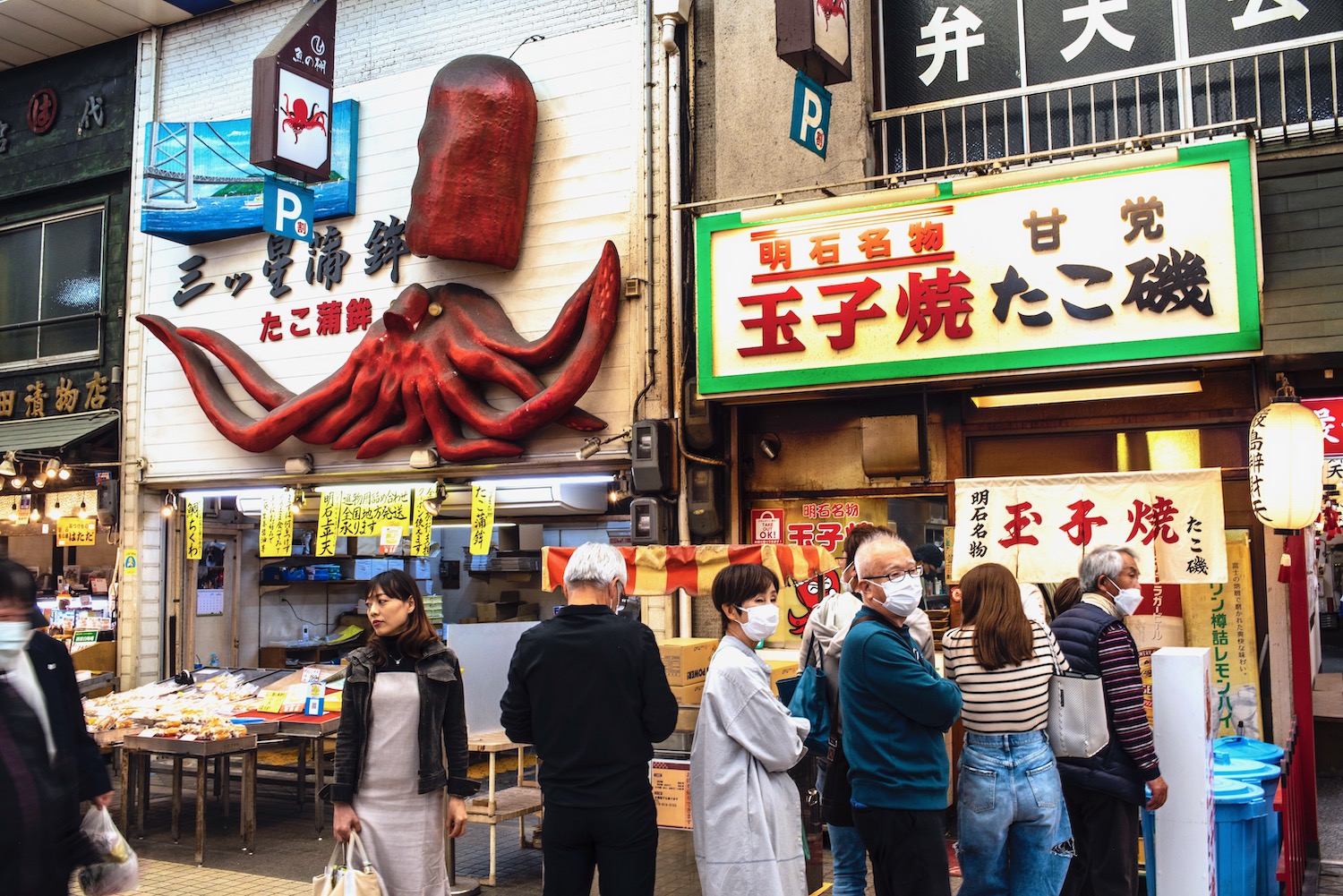 Every visitor to the Kansai region ends up knowing (and, hopefully, loving) takoyaki octopus fritters. But Akashi has its own take on them—known, appropriately, as Akashiyaki—which sees chunks of tako combined with anago or saltwater eel. Like most eel, the taste is an acquired one, though it's still worth trying even if you don't end up loving it.
(Or just its main ingredient)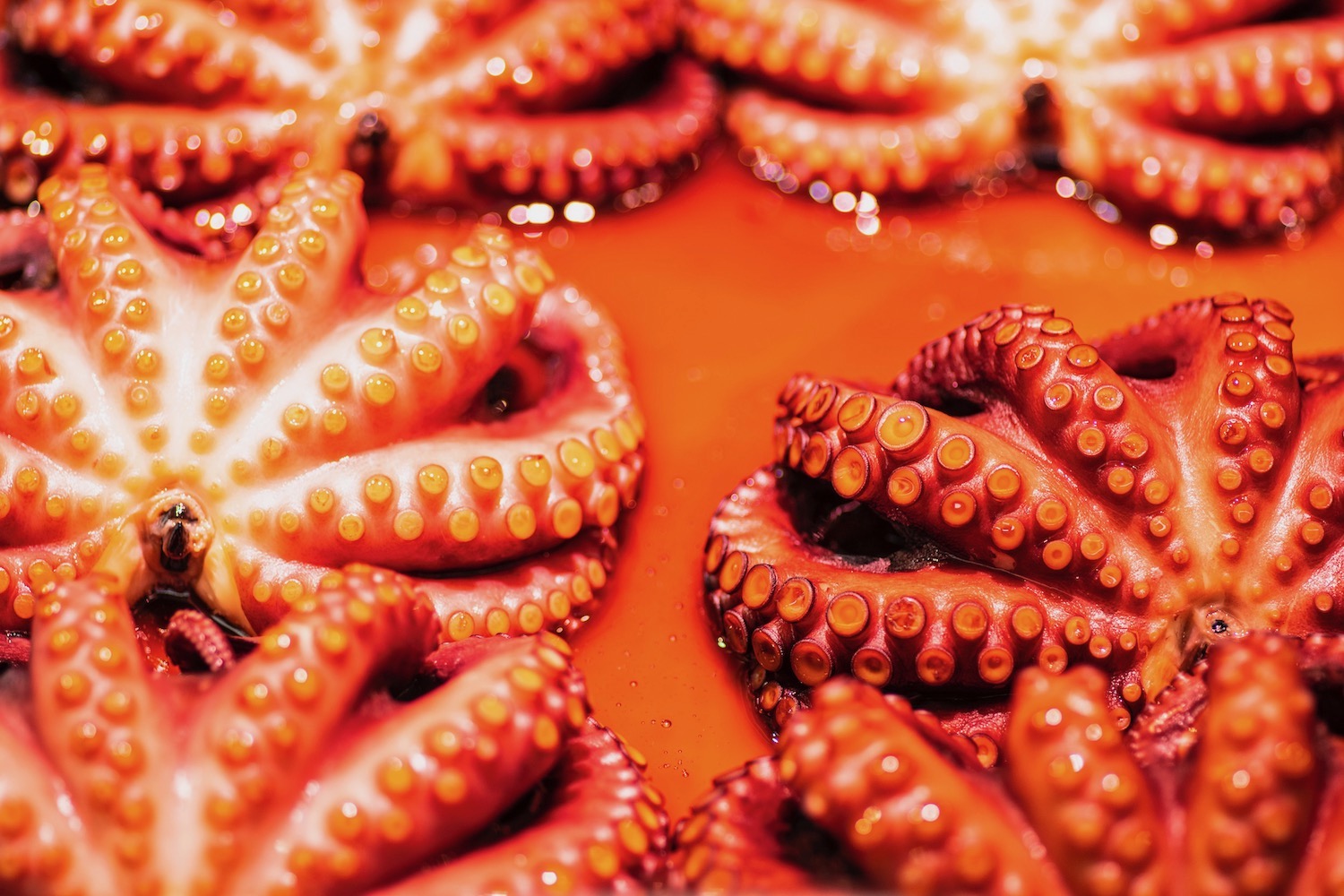 Of course, Uo-no-tana market is a seafood market at the end of the day, which means that you can just buy ingredients if you're so inclined—you don't have to spring for prepared food. Both octopus and eel are sold in raw and cooked form throughout the market, which is perfect if you're in the mood for something a bit purer and lighter than Akashiyaki (which is heavy, I'll be honest).
People-watch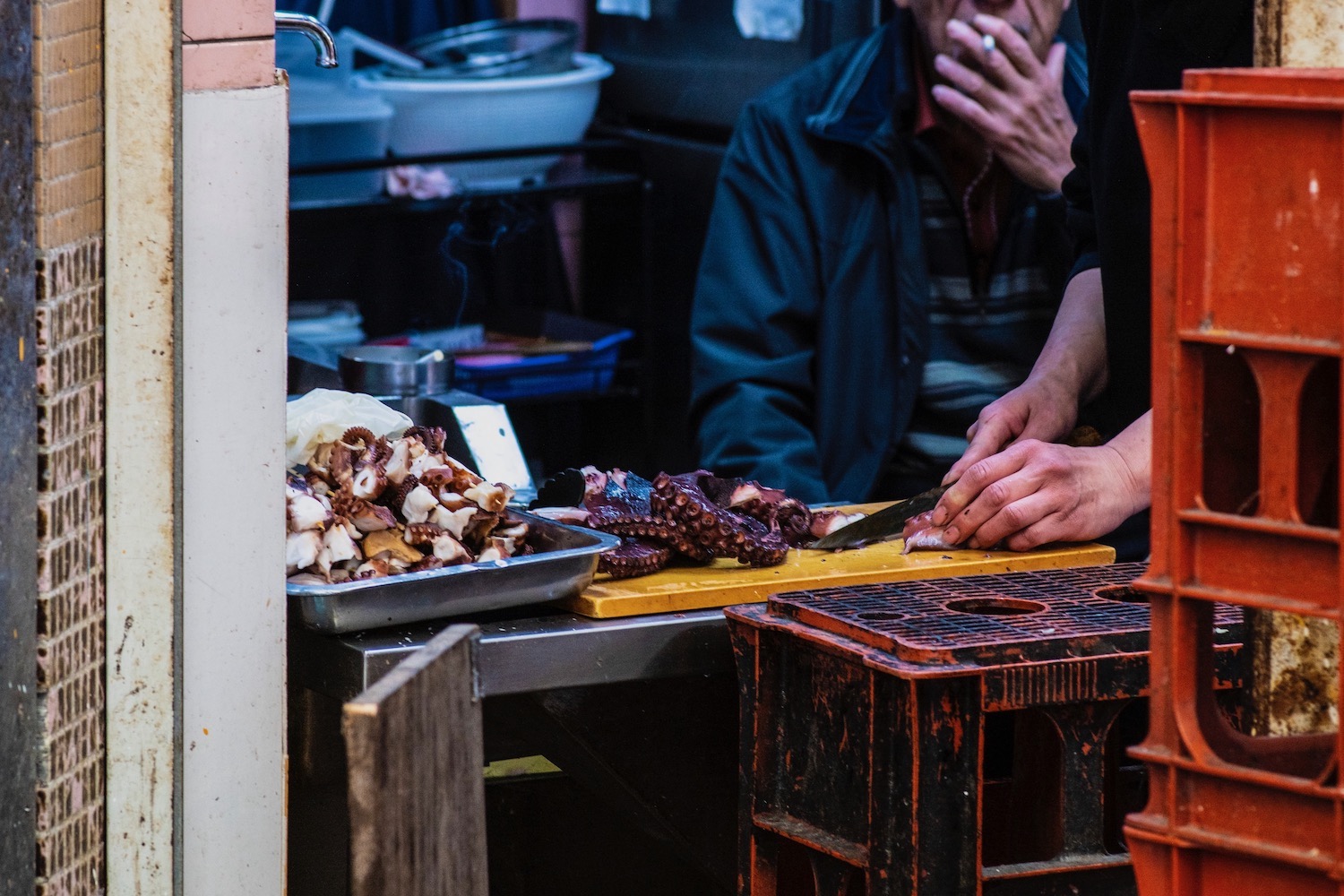 As Eriko noted, Uo-no-tana is extremely popular among local residents, which means that it's basically always crowded. While I probably wouldn't recommend getting up in people's faces to photograph them, it's certainly fun to observe both patrons and shopkeepers as they go about their business.
Hone your photography skills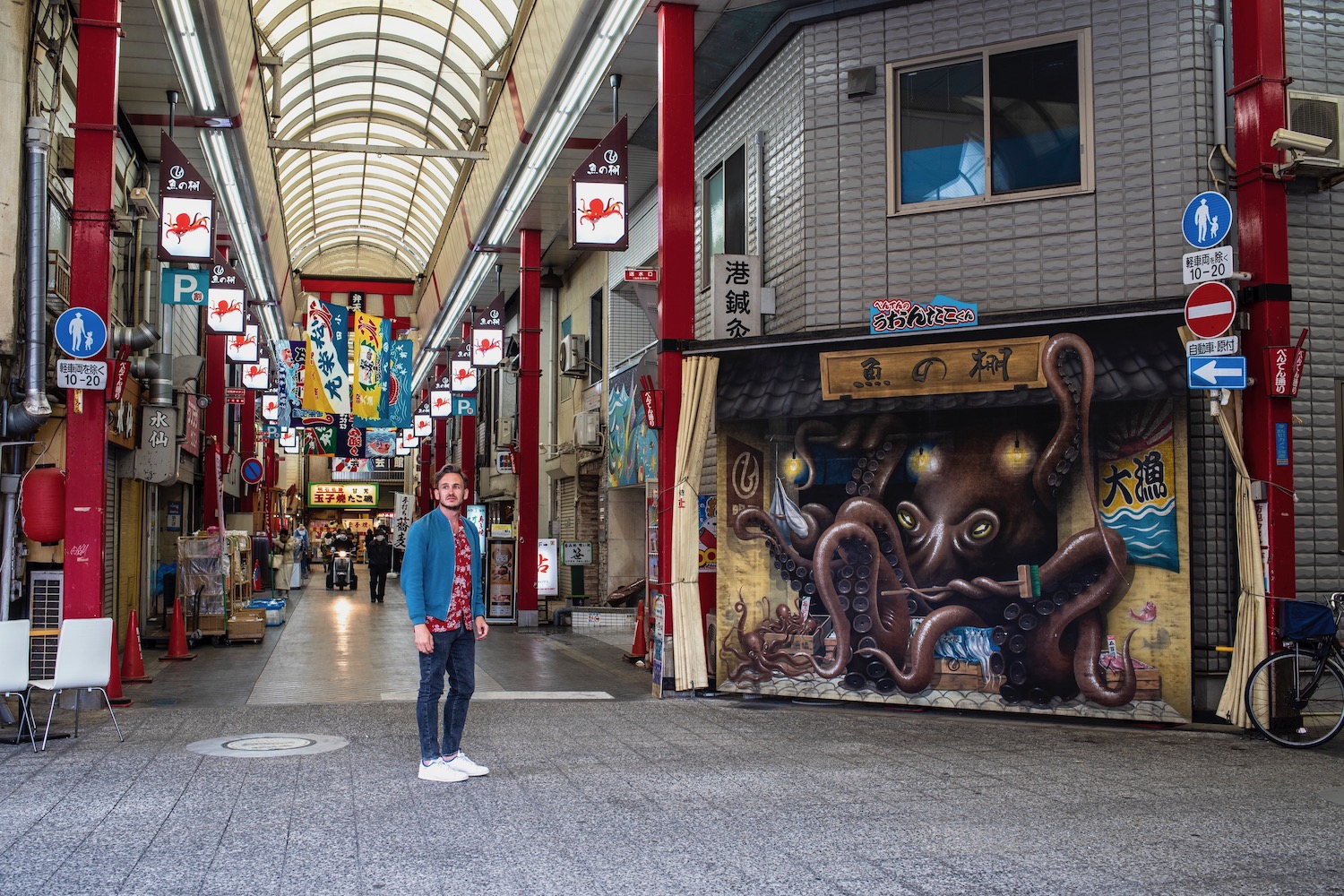 No trip to the Kobe fish market is complete without at least a few dozen "keeper" photos for social media or your own collection. Personally, I couldn't keep my finger off my camera shutter as I explored the market, whether I was photographing my food, my friend or even setting up a tripod and photographing myself!
Shop for seafood omiyage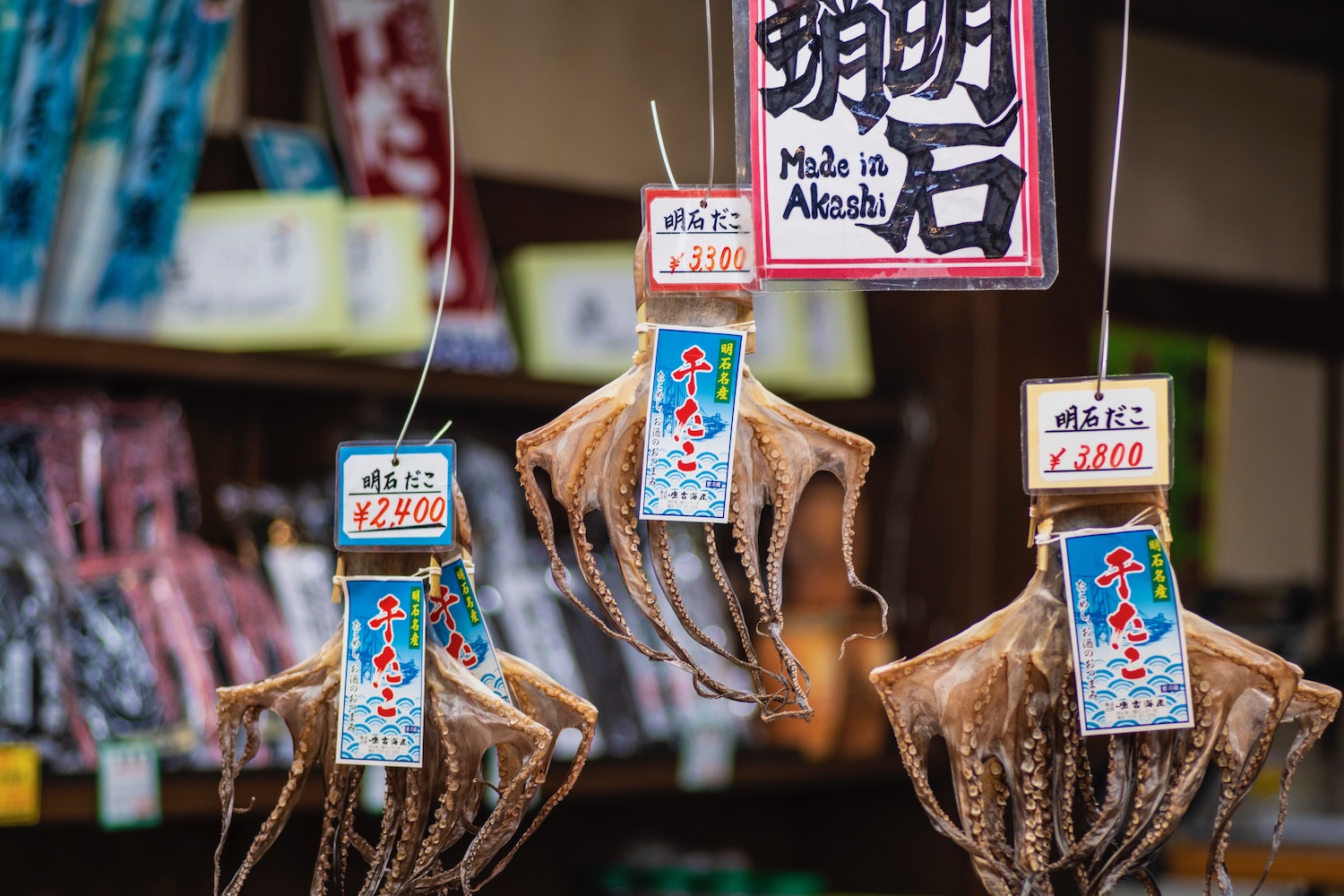 I always have a bit of trouble buying gifts in Japan, given that I carry small bags, and love to vary my outfits (which means my bags are always full of clothes). Still, if you're looking for seafood-related omiyage for your friends or family, Uo-no-tana has you covered.
Other Things to Do in and Near Akashi
Being unable to find a fish market in Kyoto shouldn't be your only motivation for making the journey to Akashi. If you're going to come all the way here, consider visiting these other attractions:
Akashi Castle: Although it's not one of Japan's original castles, it's still a delight to visit, especially during cherry blossom season.
Akashi Kaikyo Bridge and Museum: Visit one of the world's largest suspension bridges, and learn the store of its construction.
Awaji Island: More of a full-day (or even overnight trip) than an add-on, this may motivate you to spend longer in Hyogo prefecture than you'd planned.
Kobe: This underrated city is so much more than its famous beef, although you should absolutely have a Wagyu meal when you're there.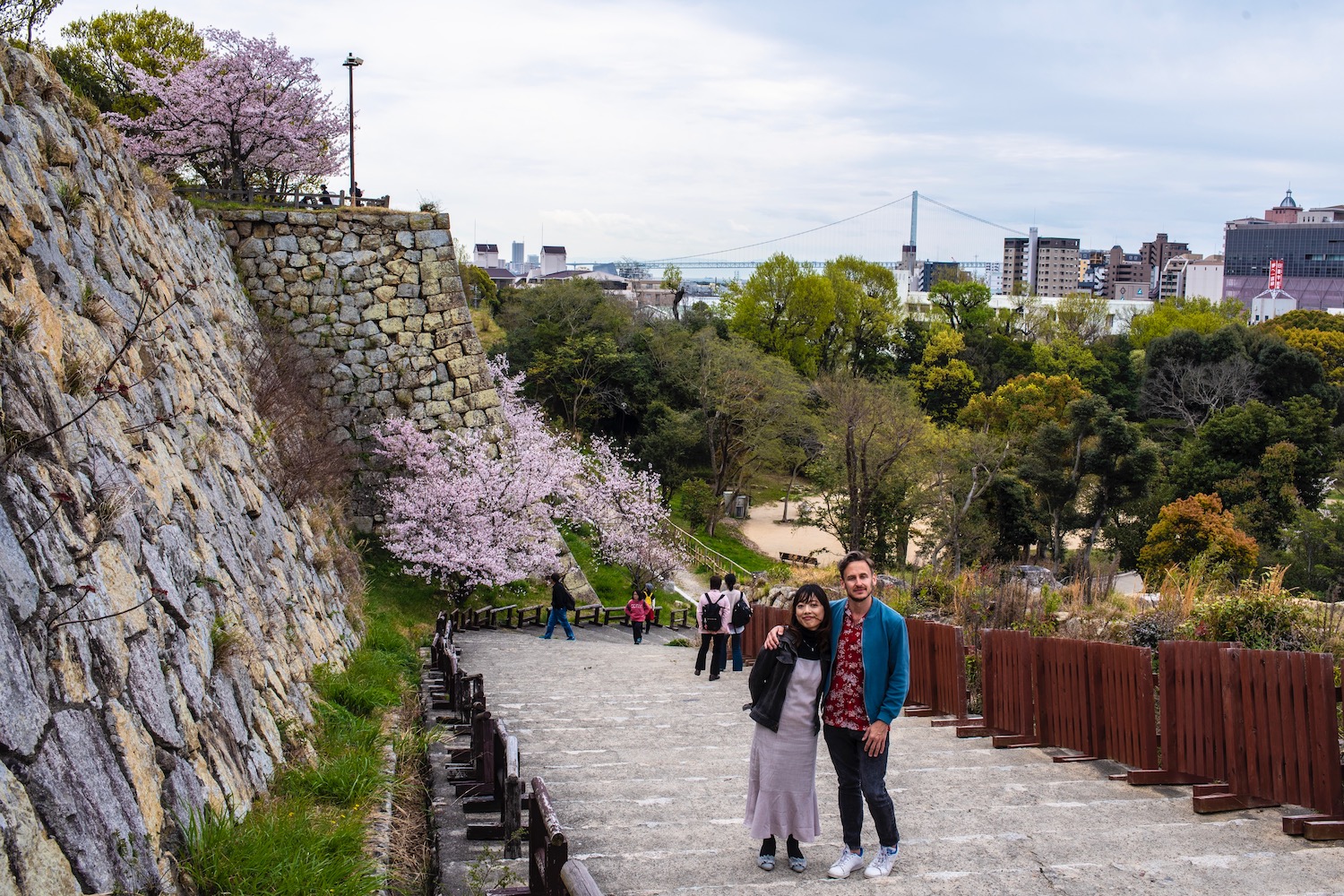 Other FAQ About Uo-no-tana Market
What is the most famous fish market in Japan?
On the whole, Tokyo's Tsukiji Outer Market is probably still the most famous fish market in Japan, even if the legendary "inner market" (where the tuna auctions once took place) is now closed. However, you should make a point of visiting other seafood markets, including Hokkaido's Hakodate Morning Market, Omicho Market in Kanazawa and Uo-no-tana in Akashi, near Kobe.
Is there a fish market in Osaka?
You can eat delicious seafood many places in Osaka, namely in Kuromon Market not far from Namba. However, if you want to take in a truly unique fish market experience, it's best to make a half-day trip to Uo-no-tana, a local seafood market near Akashi Station in Kobe.
Is Tsukiji Market still open?
Tsukiji Outer Market is still open for travelers who are looking to eat delicious seafood and get an authentic window into Tokyo's culinary culture. You can book a tour to gain even more insight! However, the "inner market" where the famous tuna auctions once took place is now closed; these have been moved to Toyosu Market, which in my opinion is sterile and lacks character, and isn't really worth visiting.
The Bottom Line
Not everyone will have the time or inclination to visit the Akashi Fish Market, but if you do, you won't leave disappointed. Also known as Uo-no-tana, this underrated spot is a wonderland not only for adventurous foodies, but also for photographers, people-watchers and any other curious traveler. Stay a while after exploring the market to discover underrated Akashi, or simply come as a quick excursion from Kyoto, Osaka, Kobe or elsewhere in the Kansai region. Need personalized help curating amazing day trips from major cities in Japan? Commission a custom Japan itinerary today!