It took me a long time to see Lake Biwa for what is is. In a figurative sense, I mean—I always knew this body of freshwater in Shiga prefecture was massive, and the source of the water I drink and bathe in whenever I'm in Kyoto.
What I mean is that although I had often visited Biwako on day trips from Kyoto, it took many of them for me to realize that I had a travel wonderland on my doorstep. Castles, shrines, canals—oh my! Never mind the possibility of swimming in the lake during the scorching summer of the Kansai region.
Regardless of where you are in this realization process—honestly, it's better if you're not quite there yet—I think you'll be eager for another visit by the time you finish reading my Lake Biwa travel guide.
How to Reach Lake Biwa from Kyoto
Part of the reason it's so easy to take a Lake Biwa day trip is because of how close the lake is to central Kyoto. For destinations along the western shore of Lake Biwa, such as Shirahige Shrine, you'll need to board a train on the JR Kosei Line, which travels north after passing through Yamashina Station in western Kyoto. Depending on where you're heading, you can reach your destination in between 30-60 minutes from Kyoto Station.
On the other hand, if you plan to visit Nagahama, Hikone, Omihachiman or other destinations along the eastern shore of Lake Biwa, take a Biwako Line train. If you do, however, pay attention to which one you choose. While most destinations are accessible via both local and rapid services, it's possible that you are visiting a station that tokyu trains bypass. In general, I recommend riding rapid trains to and from the lake, and local ones between places around it.
Where to Go Around Lake Biwa
Hikone Castle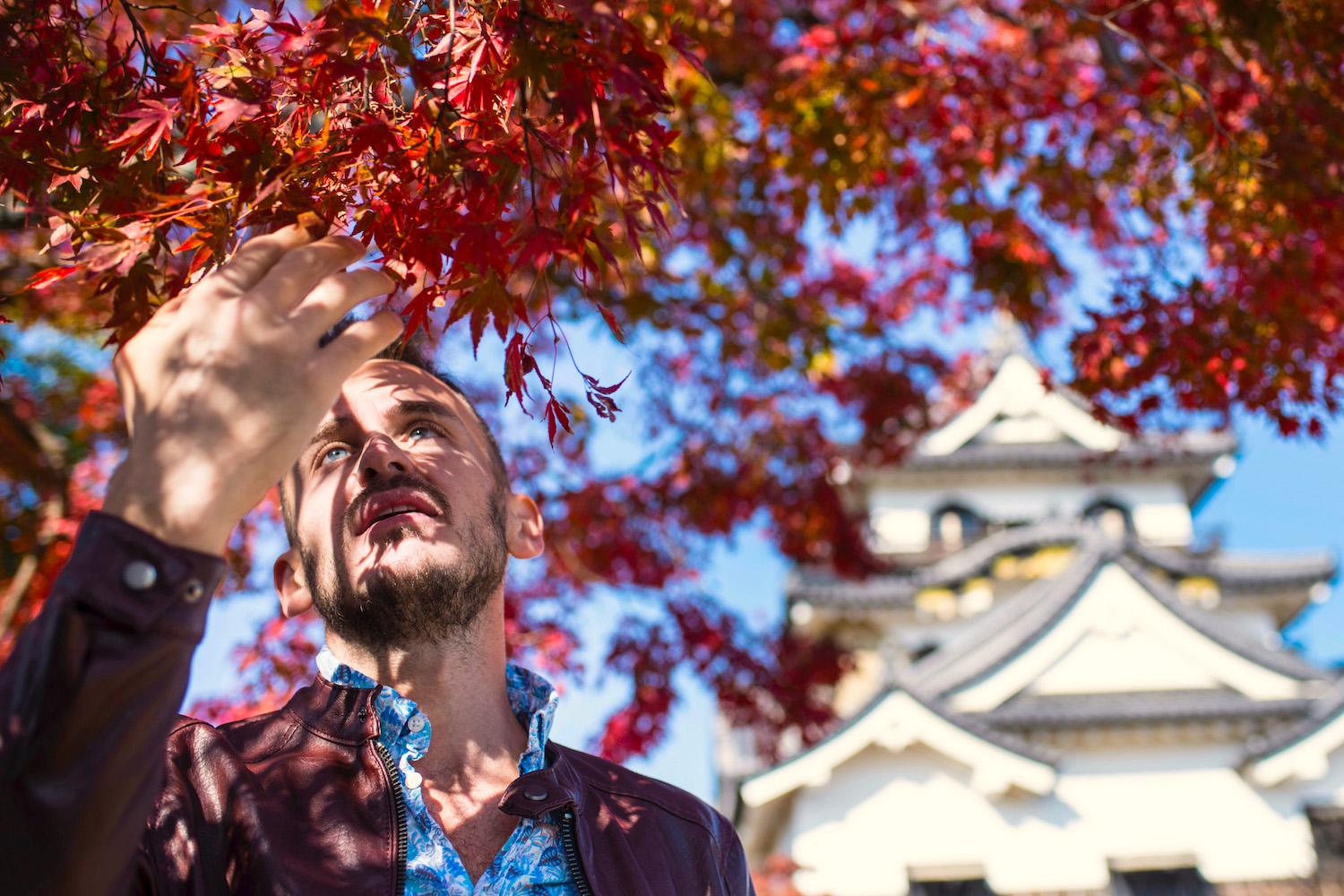 Not to be confused with the hot springs destination of Hakone in Kanagawa prefecture just west of Tokyo, Hikone is an unassuming city on the western shore of Lake Biwa. Unassuming, anyway, except for when you consider the glorious 17th-century castle (one of only 12 original such structures remaining in Japan) that towers over its center. Even if you can't get here during the autumn color season like I recently did, this place is definitely worth the trip.
Shirahige Shrine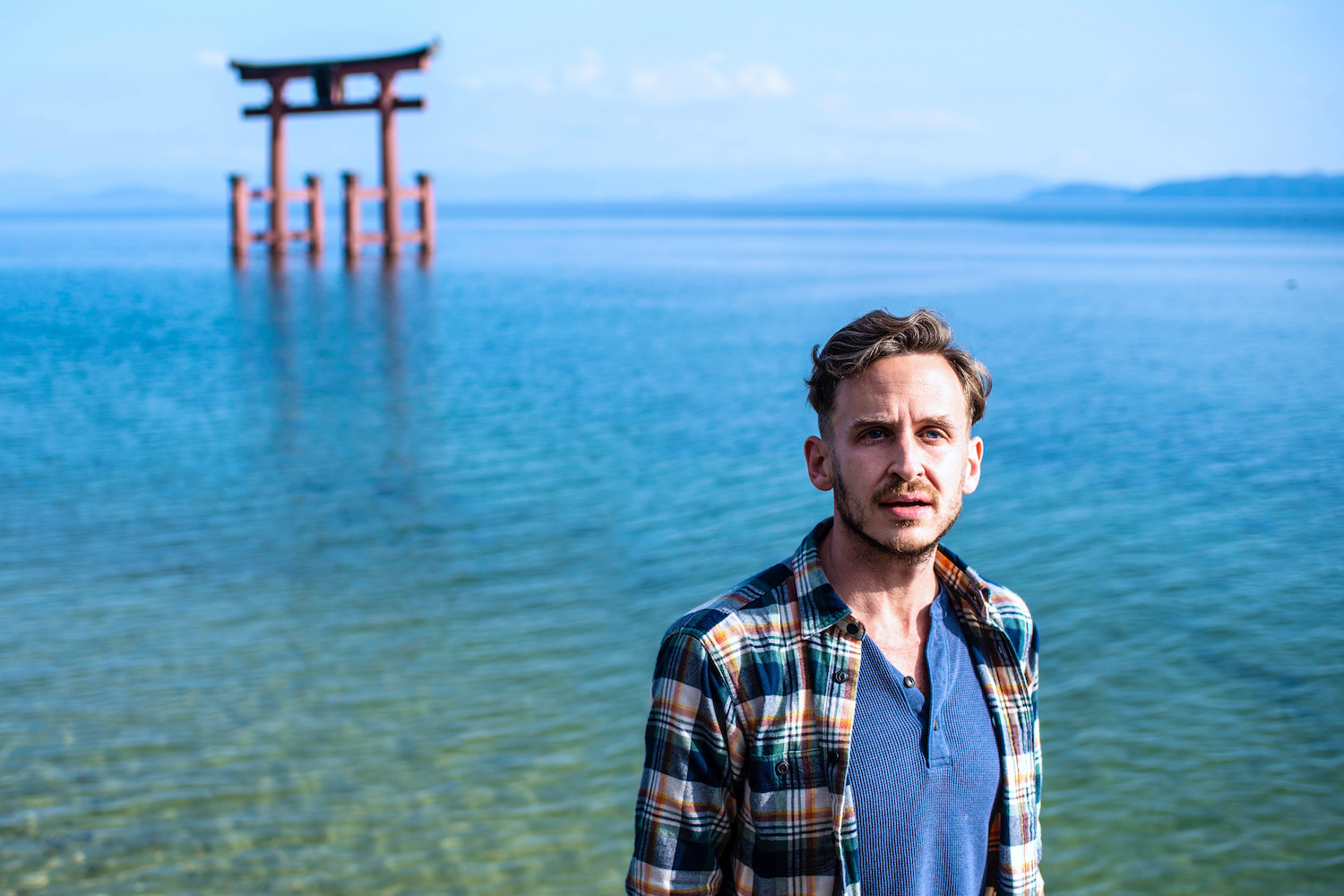 The good news? Hiroshima's Itsukushima Shrine, which is under seemingly indefinite renovation, is not the only "floating" gate in Japan. The better news? The Lake Biwa torii of Shirahige Shrine is an easy day trip from Kyoto. Well, relatively easy. Unless you plan on renting a car, you see, you'll need to walk southward from Omitakashima Station, which takes about 30 minutes at a brisk pace.
Omihachiman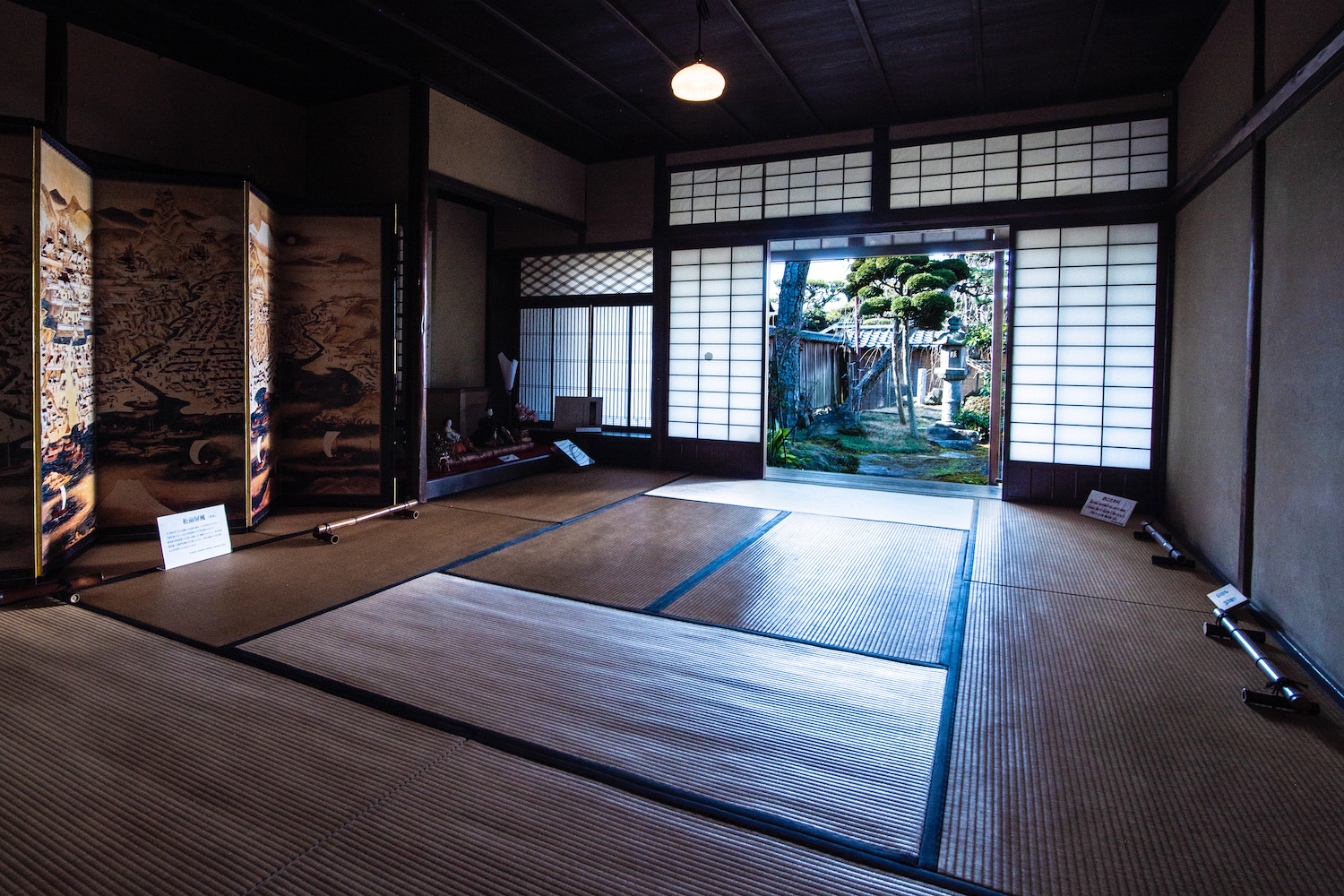 There are few things I love better than a well-preserved historical town. When it comes to Omihachiman, located on the southeastern shore of Lake Biwa, a couple of other built-in advantages exist. Few foreigners know about this place, which means that its picturesque Bori-hachiman Canal is crowded only by Japanese, and usually only by those who live in Kyoto and Osaka. Even then, attractions like the former Nishikawa Residence are relatively empty even on "busy" days.
Nagahama Castle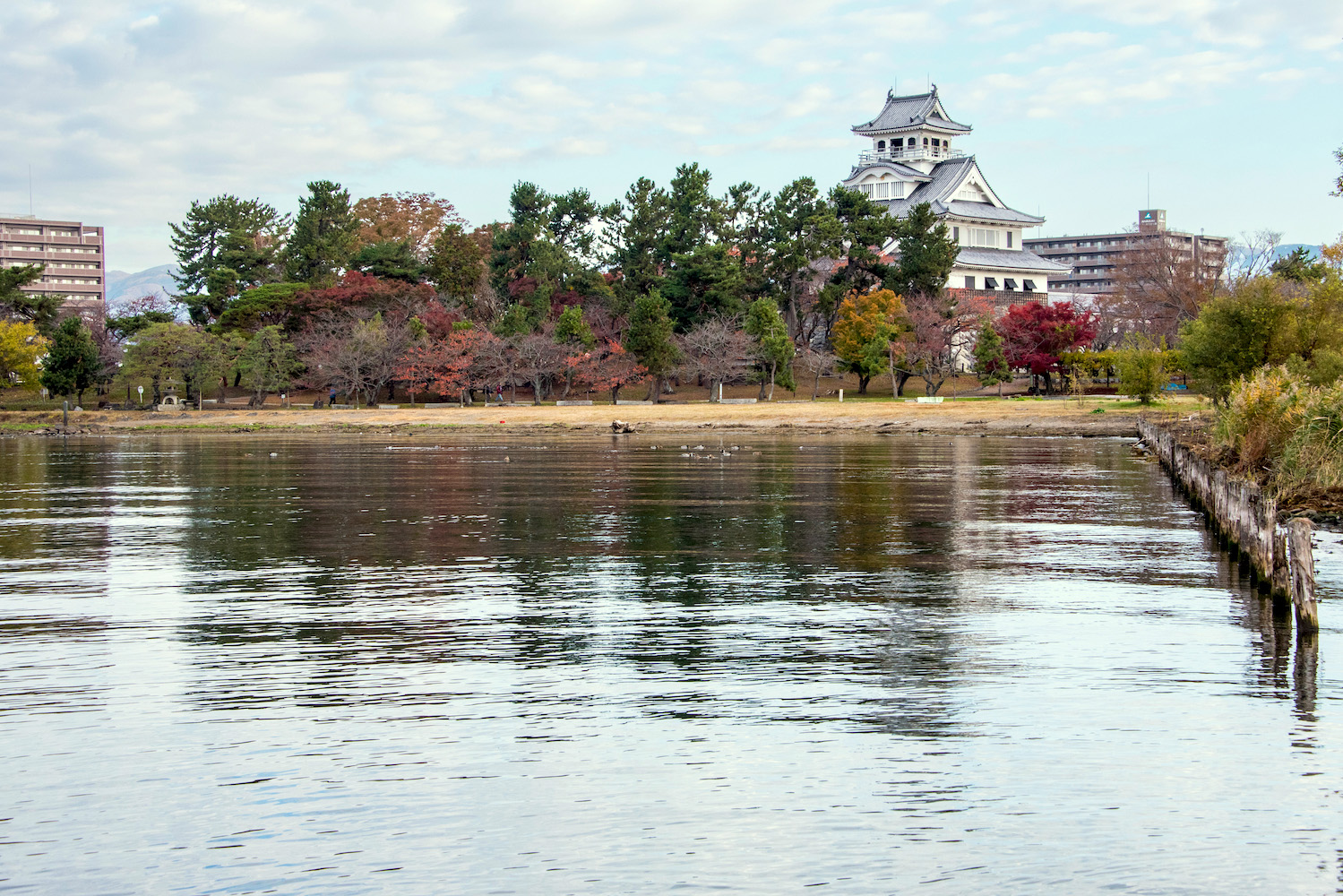 While Nagahama-jo is not my favorite Lake Biwa castle, it's still worth visiting when you pair it with the one down the water in Hikone. Which is not to say I write Nagahama Castle off simply because it's smaller than Hikone-jo, or because it's a mid-20th century re-production. However, I probably wouldn't make the journey from central Kyoto only to see this place, which is oddly more special in the context of other places of interest in this Lake Biwa travel guide.
Other Lake Biwa attractions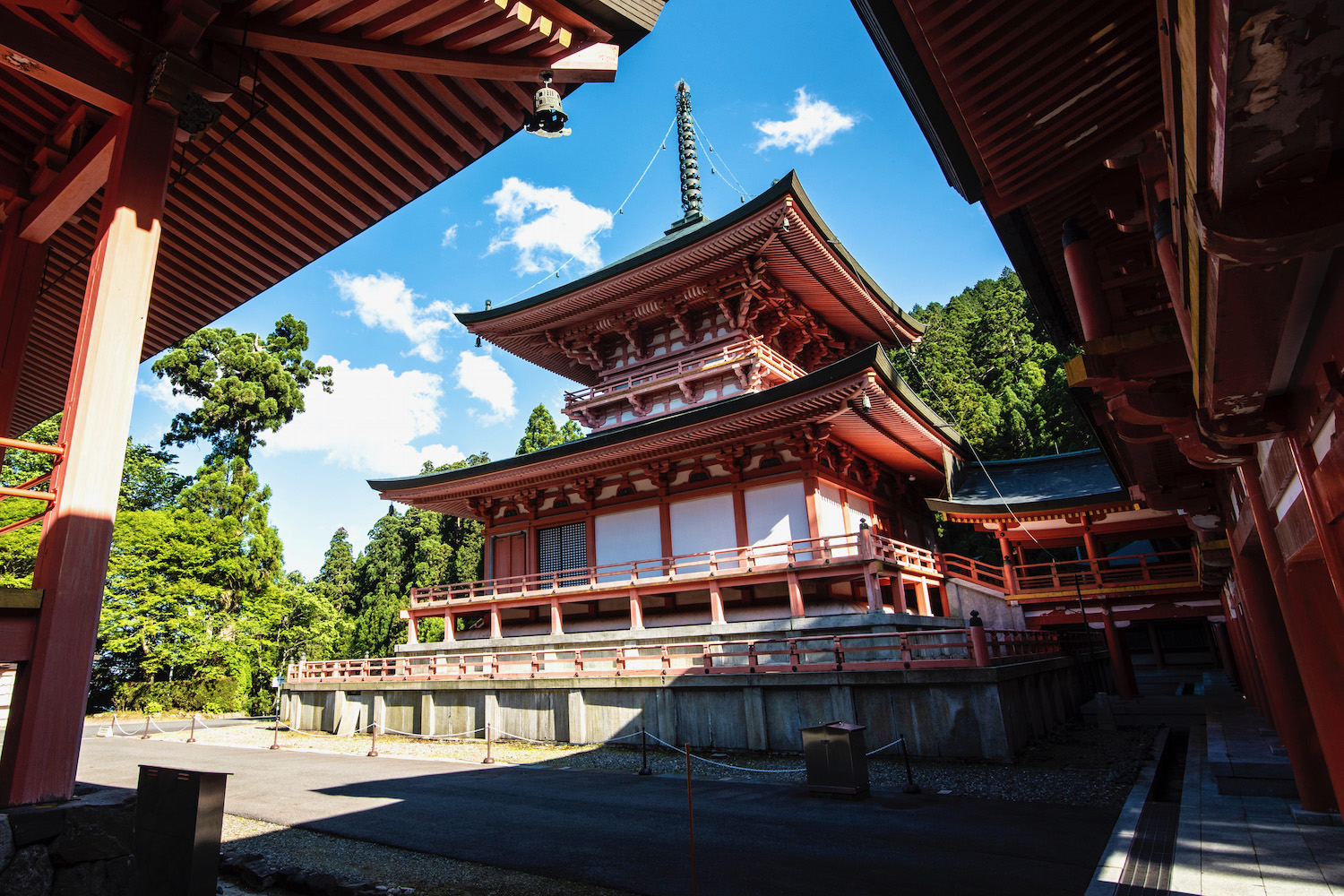 In my opinion, none of the large cities along Lake Biwa are really worth visiting on their own merit, neither the prefectural capital of Otsu nor any of the others I've mentioned above. However, secondary and tertiary non-urban destinations near the lake are very much worthwhile. I'm thinking in particularly of the Enryaku-ji monastery (which is on a mountain just above Otsu City), plus beaches such as Omi-shirahama and Sunshine Beach.
Should You Stay Overnight at Lake Biwa?
As is the case in central Kyoto, Lake Biwa hotels run the entire gamut. Simple city hotels like Comfort Hotel Hikone are abundant and of relatively high quality—in general, these are where I recommend staying. However, if you plan to stay longer, you may prefer to choose an Airbnb property. Likewise, while I've never been hugely impressed by the ryokan selection here, Omihachiman is home to high quality ones such as Guesthouse Mio.
I would say, broadly speaking, that your decision about whether to stay a night or not (and, if so, how many) should depend primarily on how many things to do in Lake Biwa you plan to tackle. If you want to stay exclusively on the eastern or western shore, a day trip is practical. However, if you plan to visit castles in Hikone and Nagahama, plus visit Omihachiman and visit Shirahige Shrine, the daylight hours of a single day are really not enough to do everything in my Lake Biwa travel guide.
Other FAQ About Visiting Lake Biwa from Kyoto
How far is Lake Biwa from Kyoto?
The center of Lake Biwa is about 50 km (or 30 miles) from Kyoto as the crow flies, but of course that's not how you're going to be getting there. Depending on where you visit, you can reach Lake Biwa in around an hour (or less) from Kyoto Station, via either the JR Kosei or Biwako Lines, both of which are fully covered by the JR Pass.
Is Lake Biwa worth visiting?
Lake Biwa is absolutely worth visiting, although it's important to know that the lake itself is often merely a background for the destinations and experiences around it. For example, the view of the sparkling waters from the tenshu of historical Hikone Castle, or the way the torii of Shirahige Shrine emerges from them.
Can you swim in Lake Biwa?
You can swim in Lake Biwa, as many beaches exist all around its shores. However, you should keep in mind that Lake Biwa is really only suitable for swimming during the hottest weeks of the summer, i.e. between the first of July and the beginning or middle of September. You'll be in for a rude awakening if you try to swim in Lake Biwa amid the cherry blossoms or fall colors!
The Bottom Line
Lake Biwa has recently gone from being a place I mostly forgot about to one of my favorite destinations in Japan. If you're in Kyoto and looking to get out of town, there are few experiences you can't have along the shores of Biwako. For example, you can take in sakura or autumn colors in the shadows of medieval castles in Hikone or Nagahama. Looking for someplace a bit more scenic? If the panorama on offer from the ropeway in historical Omihachiman doesn't do it for you, watch sunrise or sunset near the floating torii gate of Shirahige Shrine. No matter what most appeals with you about my Lake Biwa travel guide, consider hiring me to plan your next trip to Japan.