Whether for a road trip during the summer or for a frozen winter adventure, many people who travel to Hokkaido are oblivious to things to do in Sapporo. This is a shame, but it's also not surprising, given how great a percentage of Hokkaido attractions are outside the prefecture's capital.
Indeed, many of the activities you're likeliest to do during your trip are basically day trips from Sapporo. Walk along the icicle-lined canal of Otaru in the dead of December, or traipse amid Furano's rolling fields of lavender in July.
Or stick to the city center, either during the winter winter when the annual Sapporo Snow Festival takes place, or in the Japanese summer when colorful flowers bloom in front of the Former Hokkaido Government Office. My Sapporo travel guide starts here.
Where to Stay in Sapporo
Regardless of which things to do in Sapporo appeal most to you, it's important to find a convenient, comfortable (and, if possible, chic) place to base yourself in the city. Sapporo is much larger than you might imagine if you've never been there, which is a bit part of why centrally-located properties such as the b Sapporo Susukino and Hotel Relief are so appealing, especially if you plan to take a lot of day trips.
On the other hand, while these mid-range Sapporo hotels are perfectly functional, there are other options on both ends of the spectrum. More luxury oriented travelers will love the opulence of Sapporo Grand Hotel, while Iyasu Hotel caters to Hokkaido travelers on a stricter budget.
My Favorite Things to Do in Sapporo
Lounge in Lush Odori Park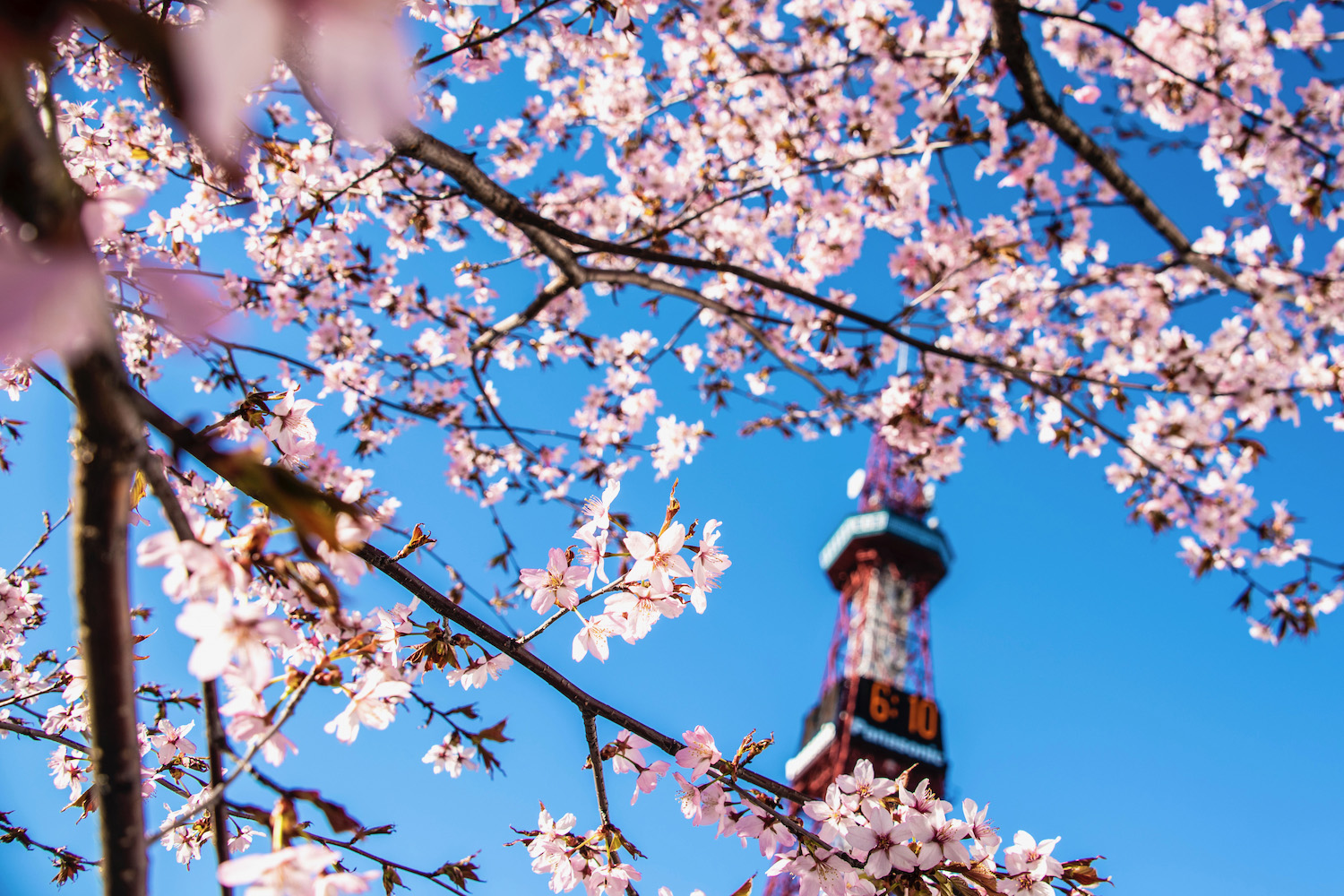 When it comes to what to do in Sapporo, much of the activity is centered around Odori Park, a long narrow green space that extends out from the Sapporo TV Tower right in the city center. During the winter, this is where the giant sculptures of the Sapporo Snow Festival take shape while summer also sees several activities, namely the beer-filled Sapporo Summer Festival.
Trace Hokkaido's (Brief) History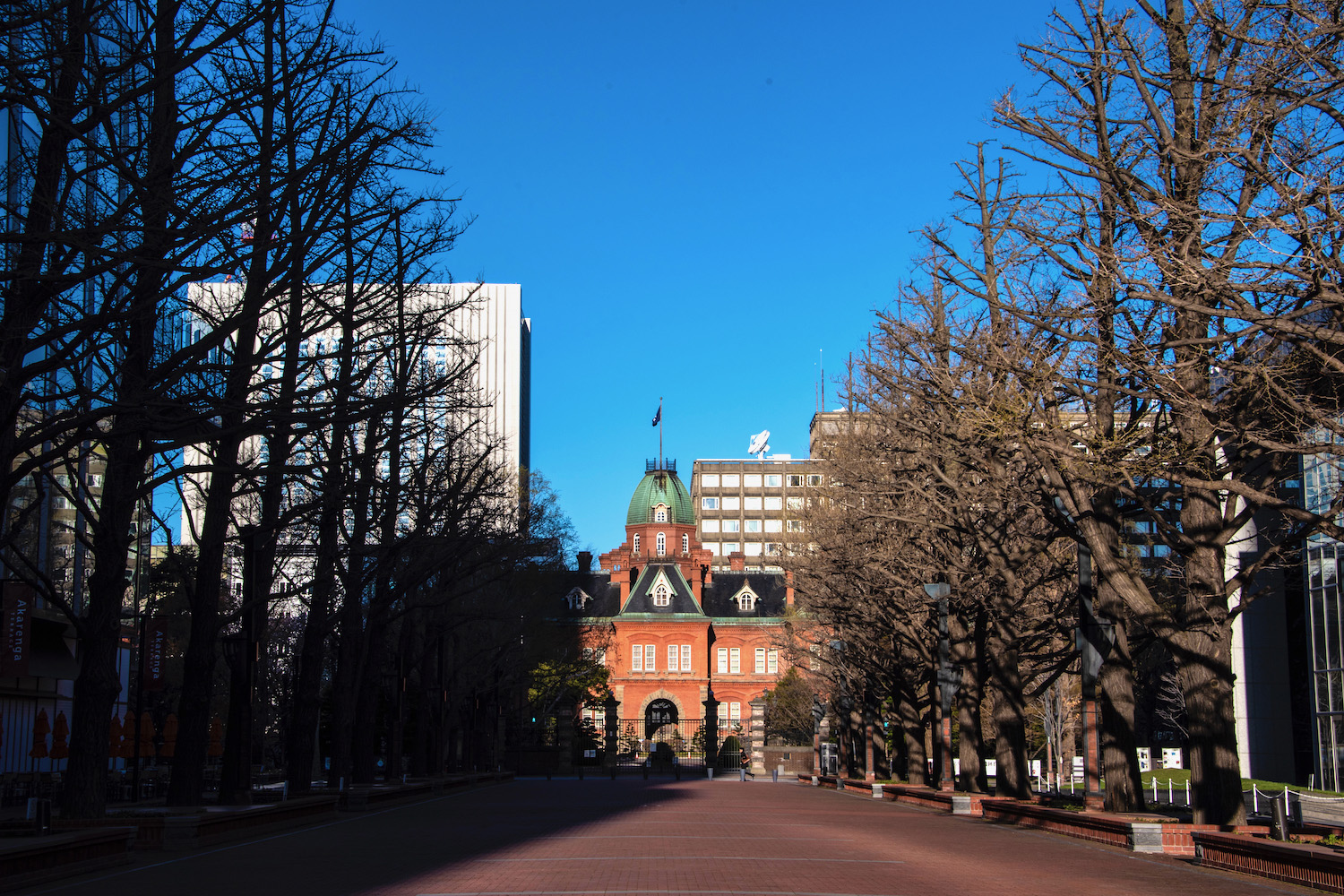 Although Hokkaido has been inhabited (by Japanese people, anyway) for less than 200 years, you can find several Sapporo attractions of the historical sort. First among these is the Former Hokkaido Government Office, whose now-iconic red brick facade dates back to 1888. Other heritage buildings in Sapporo include Sapporo Clock Tower, which was also built in the late-19th century, and the open-air Historical Village of Hokkaido.
Say "Kanpai"—and Sing?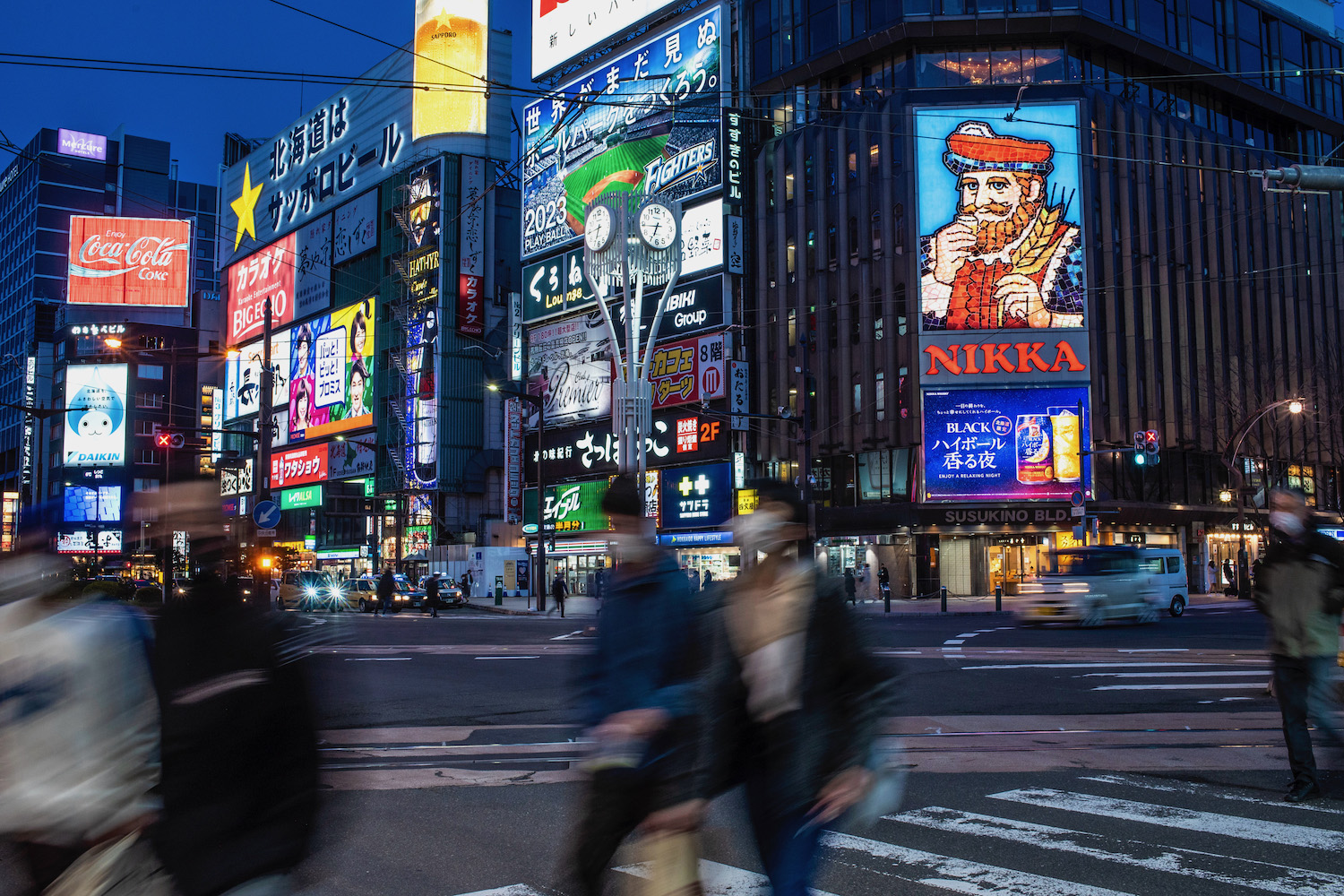 Not surprisingly, many of the things to do in Sapporo have to do with the city's eponymous beer—and not just if you visit during the Summer Festival I mentioned above (or during the Snow Festival, when beer and a variety of other libations also abound—it's a great way to stay warm!). Indeed, whether you take a tour of the Sapporo Beer Museum, enjoy a sake as you watch sunset over Sapporo's perfect grid from Sapporo JR Tower or hop around the many karaoke bars in the city center to get your drink on, it's fun to say "Kanpai" to Sapporo.
Travel With Your Tastebuds
Sapporo is a delicious place to travel, and not just because of the famous Hokkaido "hairy" crab on offer, both in many a Sapporo restaurant as well as at the colorful Nijo Market. Sapporo is also famous for its unique miso ramen, and for various Hokkaido beef concoctions as well. Some of the day trip destinations, I'm about to mention have their own specialties, too, namely the lavender-flavored soft cream in Furano.
Get Out of Town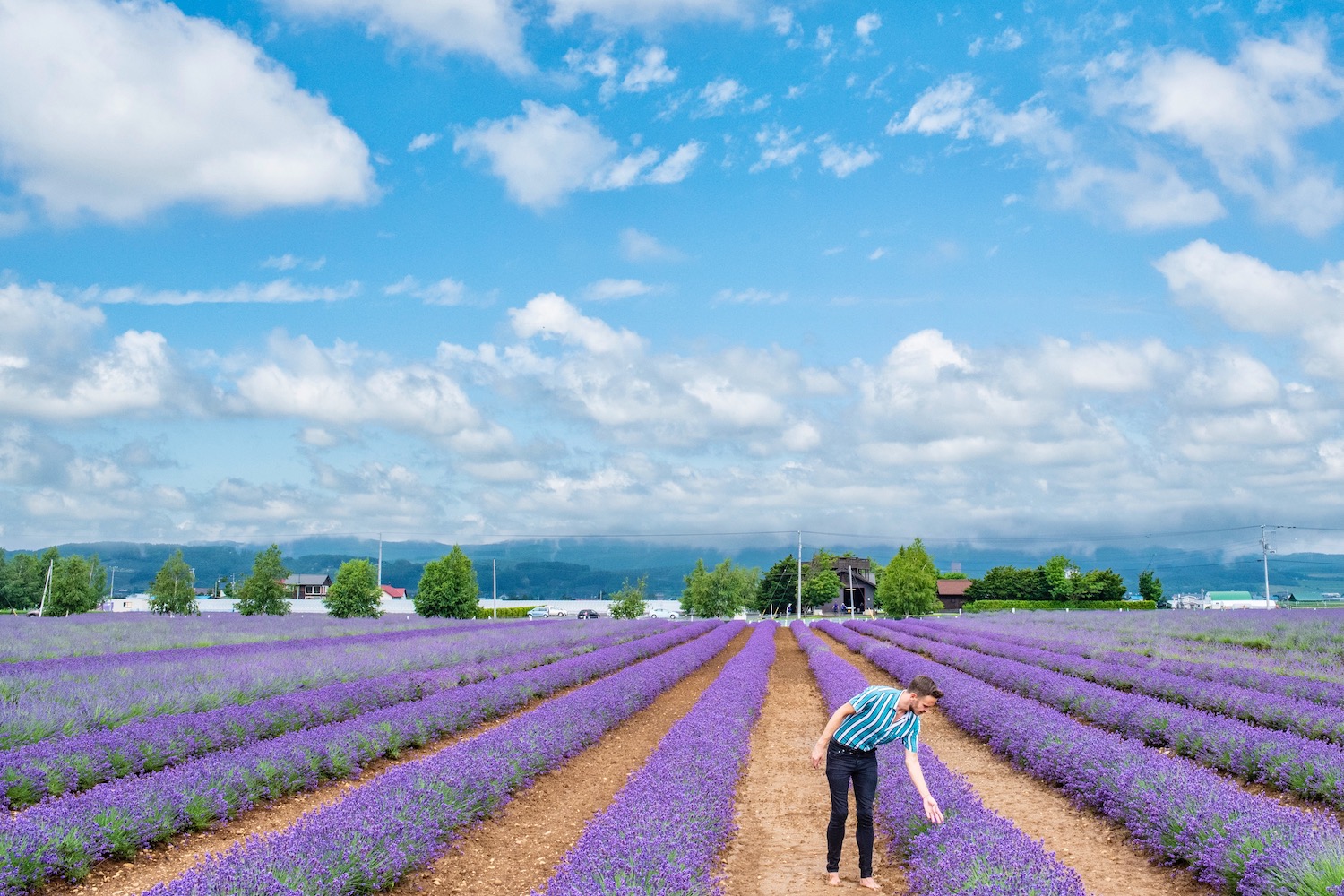 Speaking of Furano, its lavender fields are perhaps the most popular destination for day trips from Sapporo in summer, especially when combined with the nearby Blue Pond in Biei. If you're visiting in winter, on the other hand, you'll either go to Otaru (to walk in Otaru besides the historical canal and its giant icicles) or to Niseko, which is home to what are arguably Japan's best ski slopes.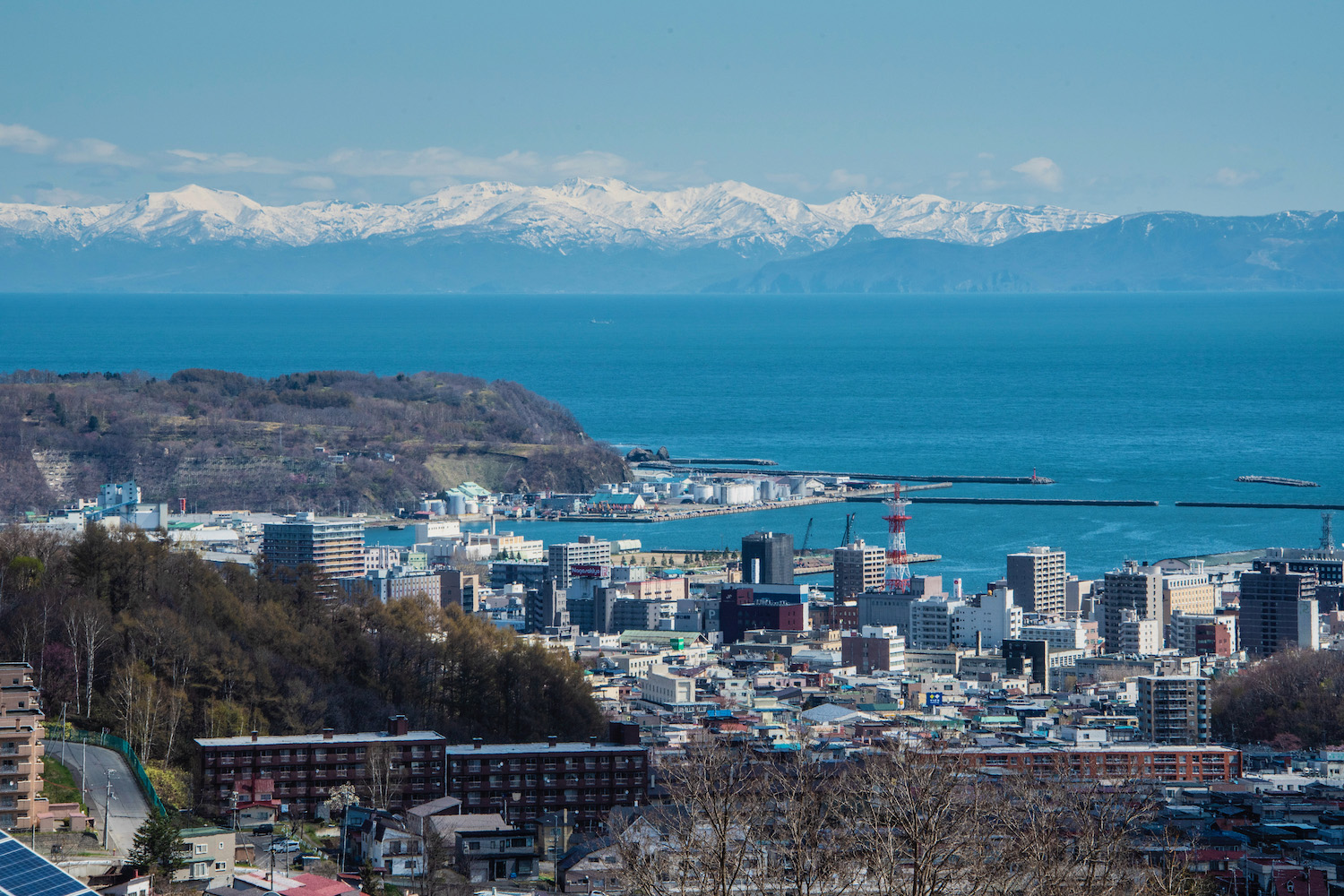 When is the Best Time to Visit Sapporo?
In general, the best time to visit Hokkaido is whenever you have time to go. Although most travelers come between January-February to visit the Sapporo Snow Festival and/or ski, or during the month of July to experience the lavender fields of Furano, Sapporo's spring and autumn seasons are lovely. This is especially true in early May, when the sakura bloom, and in late September or early October when the hillsides around the city blaze in the colors of fall.
To put it another way, once you've decided upon things to do in Sapporo and which are most important to you, you can schedule your visit. If you want to have a variety of seasonal experiences, however, accept that you're going to need to take multiple trips. (I say that as if it's a bad thing—every subsequent trip to Japan is like visiting a new galaxy for the first time!)
How Many Days Should You Spend in Sapporo?
How many days in Sapporo you spend likewise depends upon which of the city's many activities you plan to enjoy, as well as the number of day trips you plan to take. Or not: You could visit some destinations (most likely Niseko, but also potentially Biei and Furano) as weekend excursions, and roll that time into your itinerary for Hokkaido outside of Sapporo.
For most travelers, I'd say that 3 days in Sapporo should suffice, though there are some assumptions I'm making with this number. First, that you'll take at least one day trip—Sapporo's city center, while very large and somewhat underrated, is not really worth more than two full days on any single visit. Second, as I stated above, this assumes that you will come back at some point, and get a different perspective on the city.
Other FAQ About Things to Do in Sapporo
Is Sapporo worth visiting?
Sapporo is definitely worth visiting, although in my experience it wasn't love at first sight. I developed affection for Sapporo over the years, after having visited in multiple seasons (winter, summer and spring so far), and also after I'd used the hub for my various of journeys around Hokkaido. Sapporo isn't my favorite Japanese city, as a destination, but coming back here after an expedition in wilder environs feels good.
What is Sapporo known for?
Sapporo is known for its namesake beer, for the nearby Niseko ski slopes and for being the largest city of Hokkaido island. Increasingly, it's associated with summer travel in Hokkaido, namely the lavender fields of not-so-nearby Naka-Furano.
Is Sapporo cheaper than Tokyo?
Although people who live in Sapporo might find the cheaper rents and larger apartments beneficial, you are unlikely to notice a huge cost differential between the two cities as a tourism. As is the case in Tokyo, you should expect to pay a minimum of ¥10,000 per person, per night to stay in Sapporo, and will likely spend much more in the city. It can also be expensive to travel from Tokyo to Sapporo, depending on how you get there.
The Bottom Line
Whether you plan to use Hokkaido's capital as a hub for day trips or focus on the things to do in Sapporo proper, I hope the work I've done to condense this Sapporo travel guide helps you plan your trip. I've grown fonder of Sapporo with every trip, so whether it's your first time here or your fifth, I hope you'll commit to coming back and digging deep, be that by having a beer in Odori Park as Sapporo TV Tower gleams above, or frolicking through Furano's lavender fields. Consider commissioning a custom Japan itinerary if you still need help planning your trip.