As I've written about elsewhere on this sight, loving Sapporo took time for me. The city doesn't have the historical or cultural appeal of Kyoto, nor it is as futuristic as Tokyo or even Osaka.
Compounding this is the fact that Sapporo is literally the hub of Hokkaido, in addition to being its capital. At least half a dozen destinations are within a couple hours of the city; virtually everywhere on the island can be reached within half a day.
The good news? My heart eventually warmed to Sapporo's city center—and in a big way. The better news? I enjoy these day trips from Sapporo even more now.
Sapporo is the Hub of Hokkaido
The issue of Sapporo day trips isn't simply a matter of Sapporo being a large city, as is the case when discussing other cities in Japan. You see, in spite of being pretty far south and west as Hokkaido's landmass is concerned, Sapporo is basically at the center of the island's population, commerce and infrastructure. As a result, many essential Hokkaido experiences are accessible in a day or less from the city.
I bring this up because many travelers choose not to take many day trips from Tokyo, Osaka or Kyoto, because they believe there's "enough to see" in town. In the case of Sapporo, you can't really use the same logic. Firstly because Sapporo's not nearly as interesting, on its own, as those cities; and secondly, because Sapporo's relative positioning is simply different, and arguably superior.
My Favorite Day Trips from Sapporo
Otaru Canal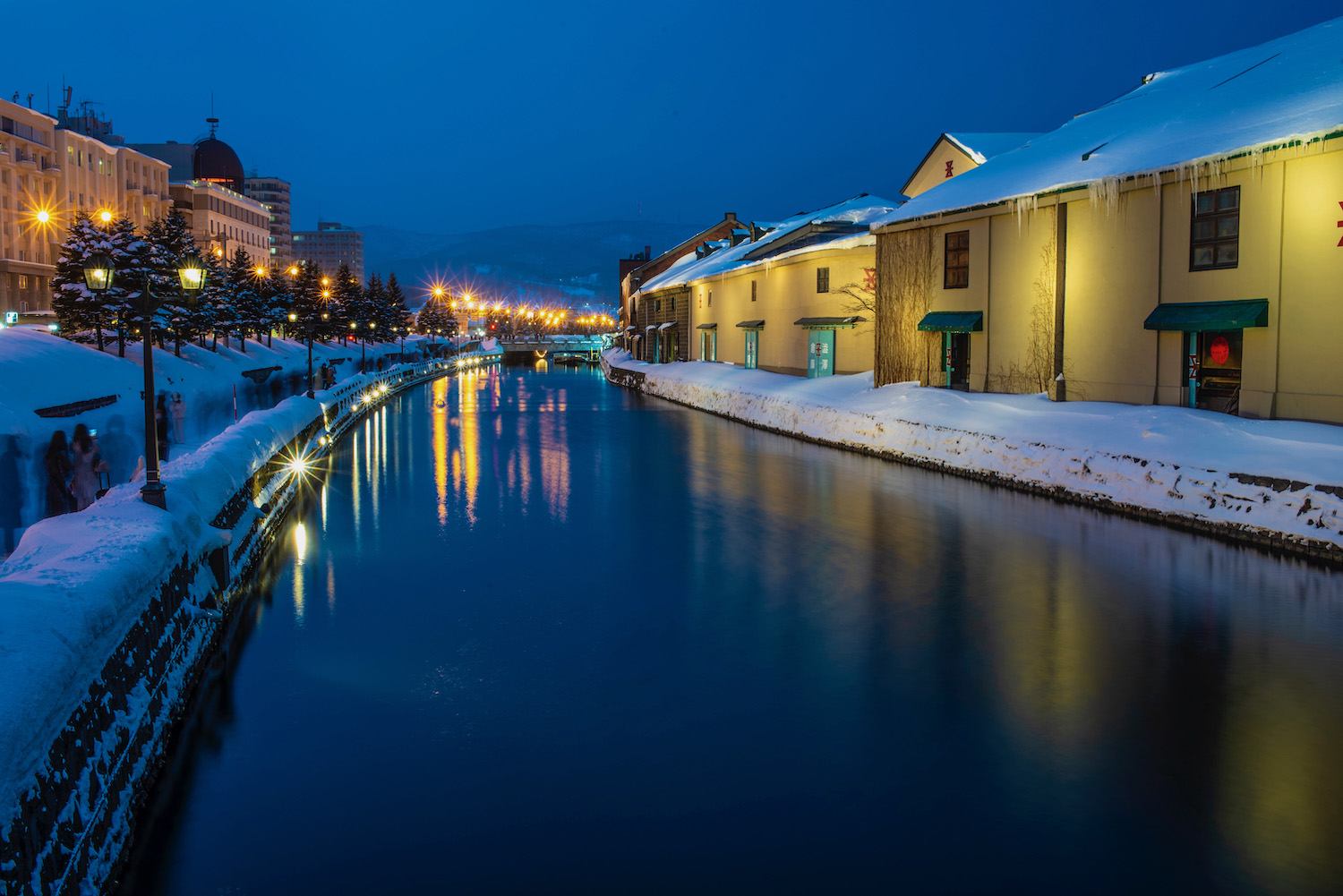 Otaru Canal is beautiful in all seasons, but it's at its best in the winter. If you plan on coming here, which requires just an hour from Sapporo on the Airport Express, I do have a piece of advise: Come at night—and bring your tripod. If you don't, the image you capture won't really do the place justice.
Noboribetsu Onsen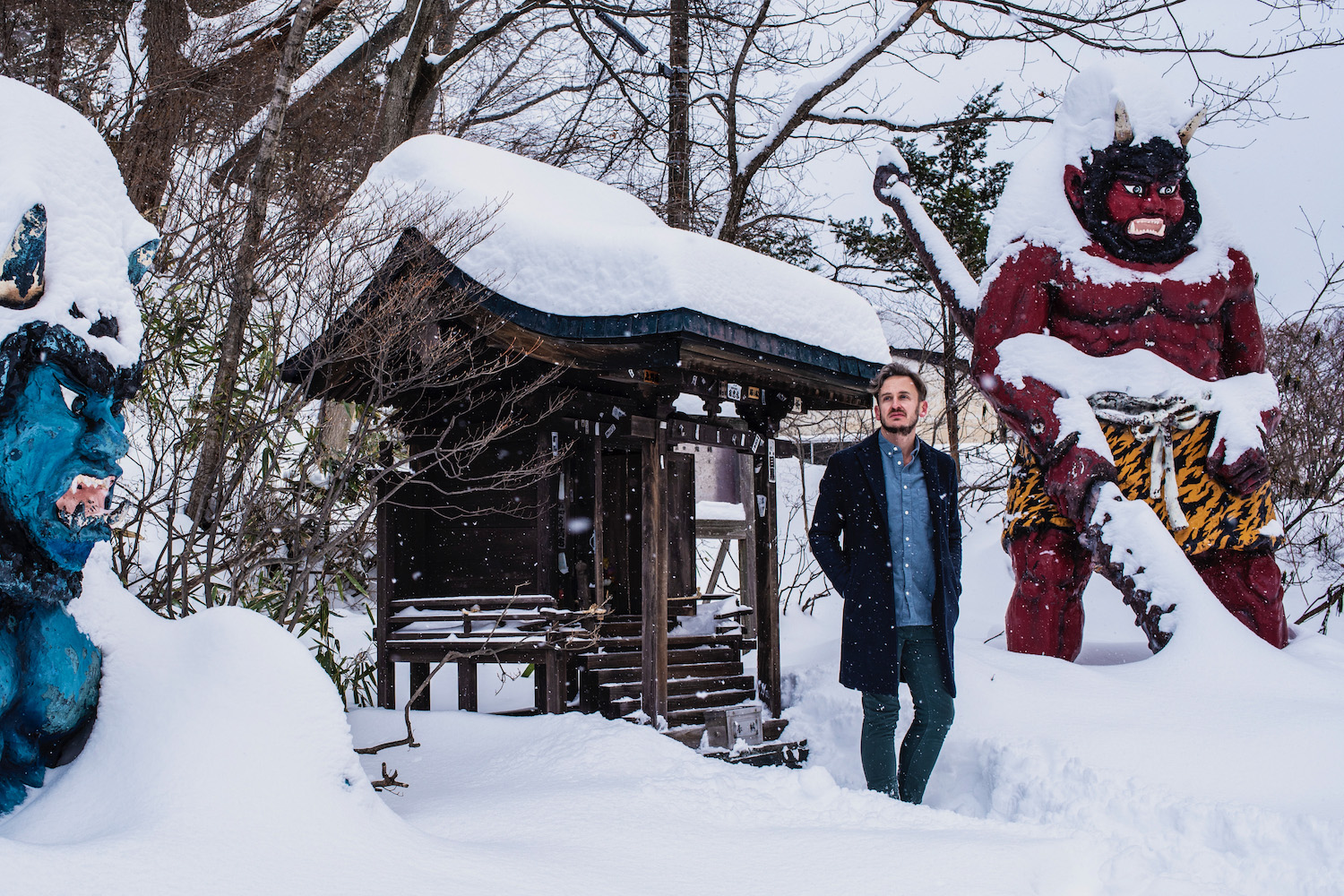 Another Sapporo day trip you might want to take is to Noboribetsu, an onsen town about 90 minutes away. Once you get here, which requires boarding a Hakodate-bound limited express train, you have two choices. If you don't soak in one of the day spas, you can hike at Jigokudani, aka "Hell Valley."
Lake Toya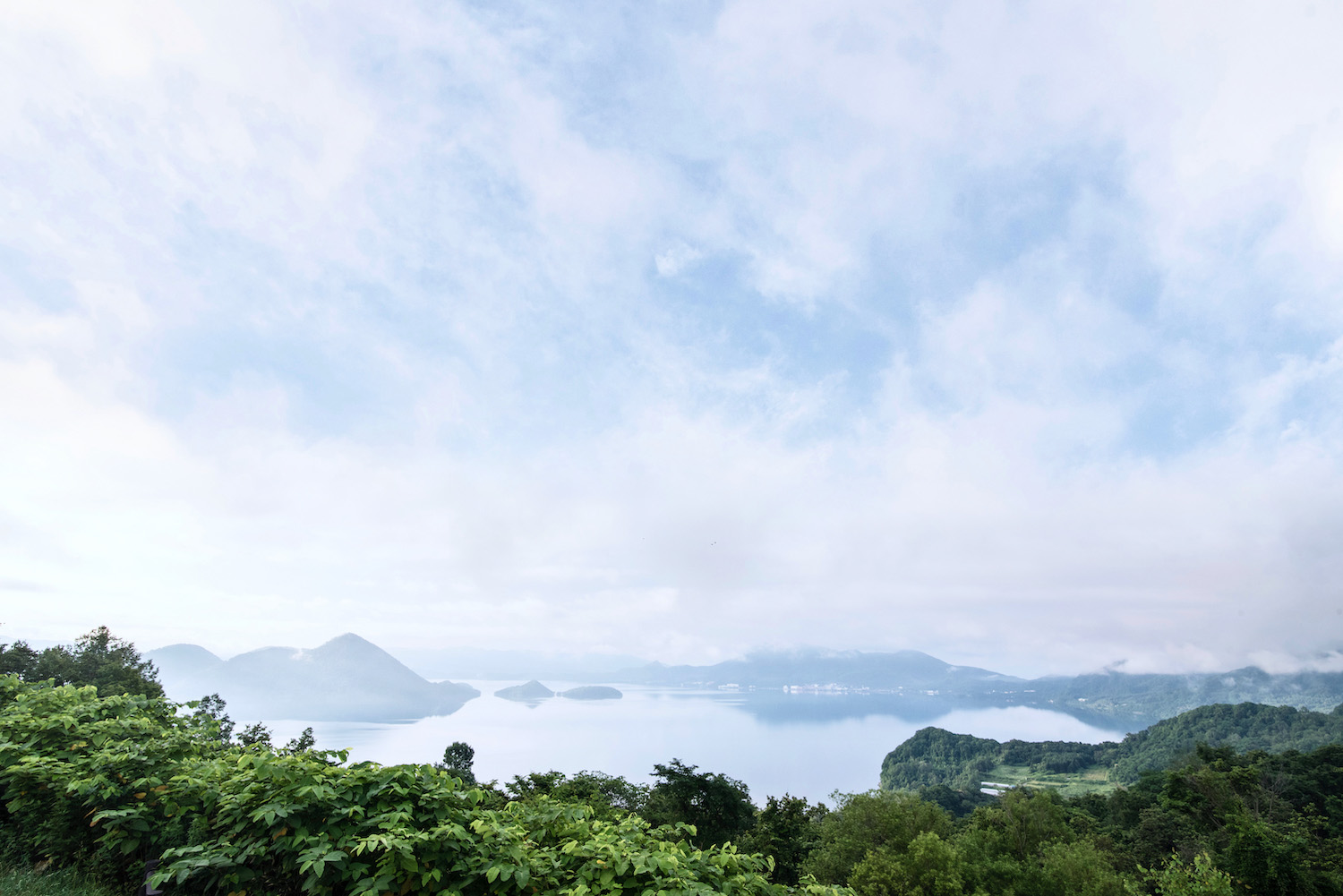 Just next door to Noboribetsu is Lake Toya, which in my opinion is much more of a summer destination than its neighbor. Even if you can't come at a time that coincides with the famous fireworks there, the views of this deep, volcanic lake are worth the price of admission alone!
Asahiyama Zoo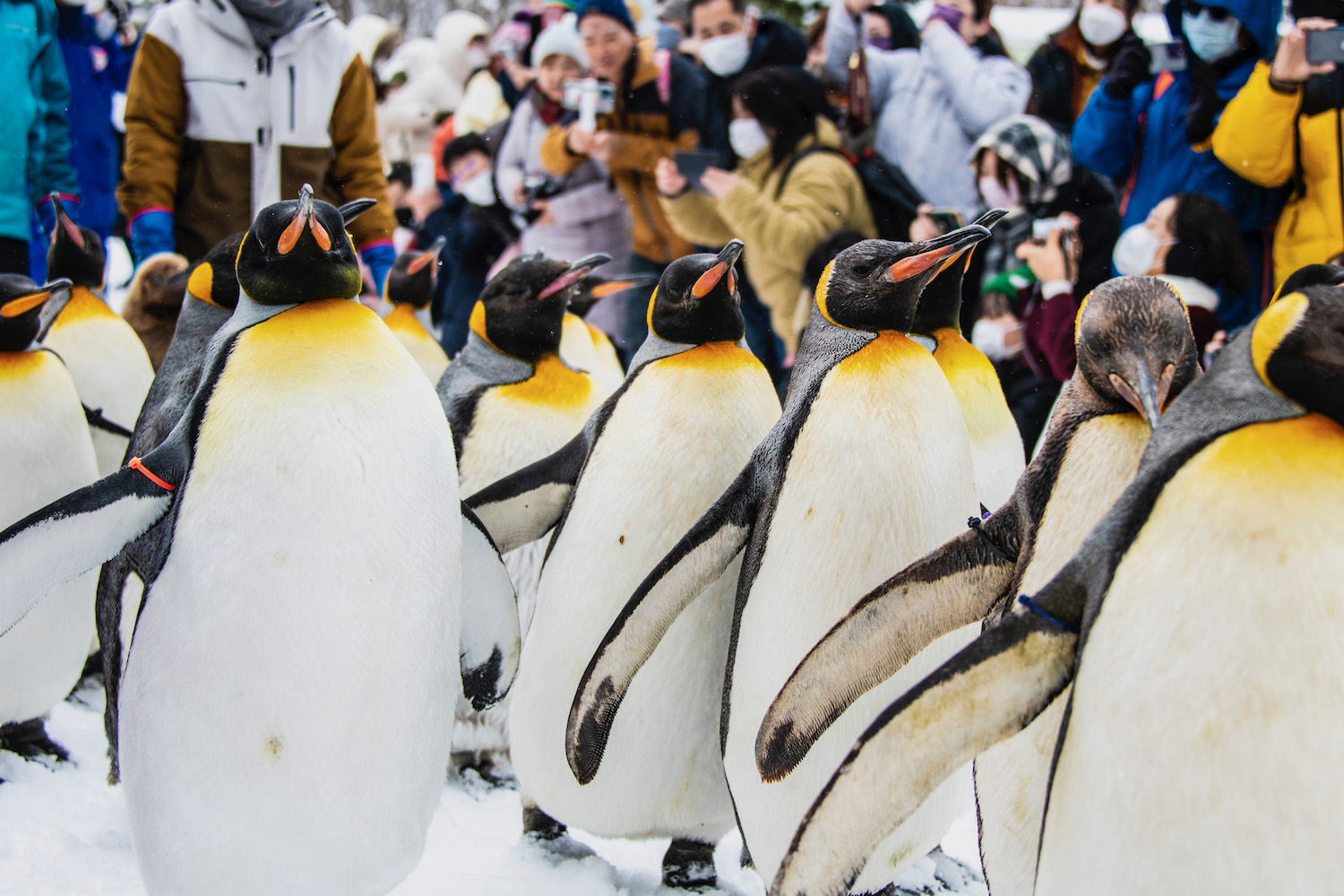 I'll be honest: I'm not a big fan of zoos in general, and especially not in Asia. The treatment of animals in Asia simply adheres to different standards (inferior ones, in my opinion) than we uphold in the West. With this being said, the penguin paradise at Asahiyama Zoo in Asahikawa is a worthwhile exception to this rule.
Furano lavender fields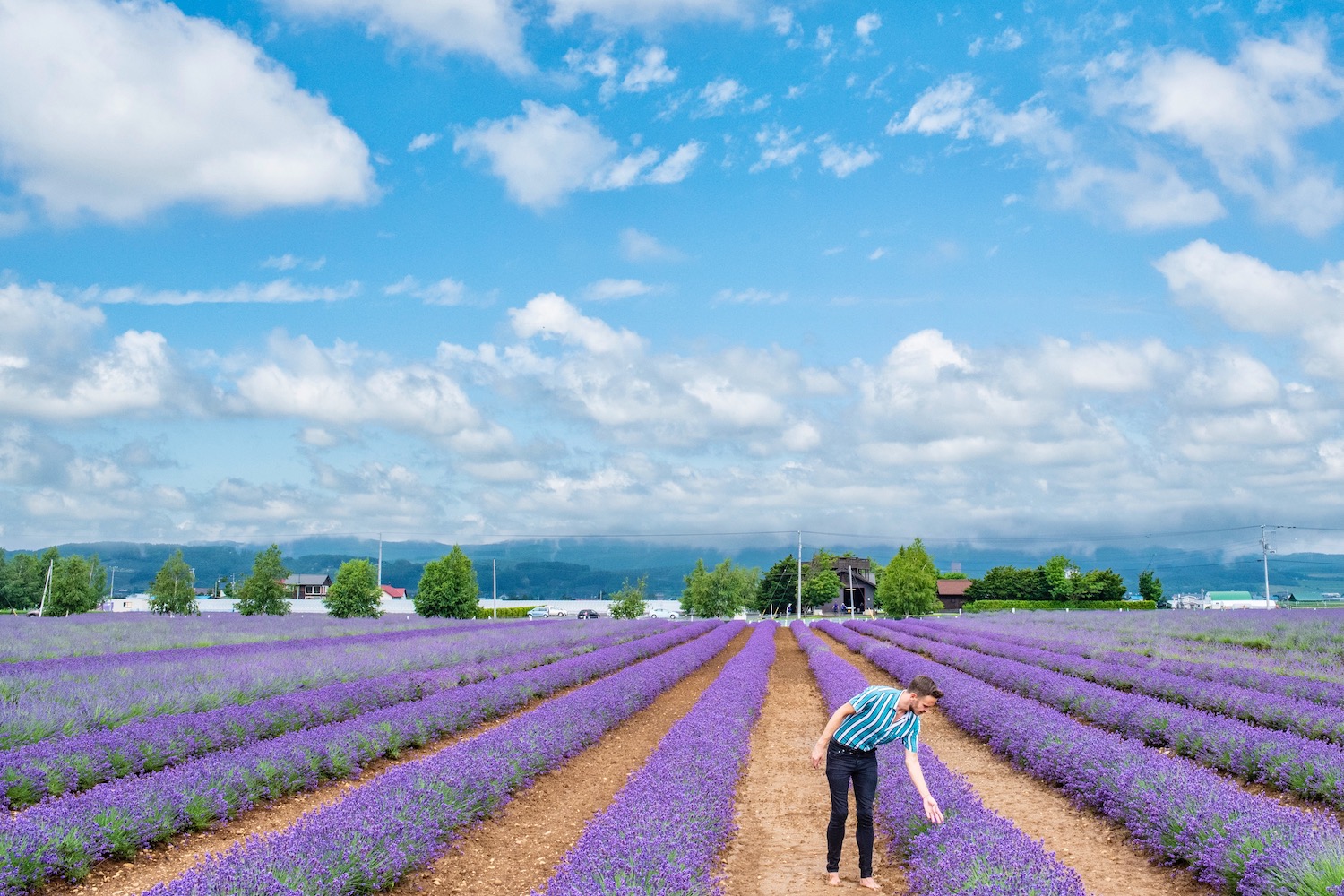 The most iconic place you can visit during Hokkaido's summer is Naka-furano, which is wear you find the famous Farm Tomita lavender fields (and lots of other flowers as well). Do note that while this (and the nearby Blue Pond in Biei) is technically doable as a day trip from Sapporo, there's a case to be made for staying here overnight.
Can You Visit Hakodate on a Day Trip from Sapporo?
After Sapporo, Hakodate is the largest and most important city in Hokkaido; it also happens to be my favorite. However, while the two look relatively close on the map, it will actually take you over three hours each way on the train (or a shorter flight that requires an airport bus or train on either end) to visit. As a result, you can't realistically see Hakodate as a day trip from Sapporo.
At least not now. That will change in around 2030, when the Hokkaido Shinkansen will be extended from its current terminus at Shin-Hakodate-Hokuto to Sapporo. Once this happens, it will take less than an hour each way to travel between the two cities, which means that Hakodate will definitely be one of the top day trips from Sapporo I recommend to readers.
Other FAQ About Sapporo Travel
Why is Sapporo so popular?
Sapporo is popular for a number of reasons. Some of these are in terms of name ID, namely because of Sapporo beer. Other people come here because they know it's the capital and largest city of Hokkaido, and that it's close both to Hokkaido's main airport, as well as to Japan's most renowned ski resort (Niseko).
How do I get to Sapporo?
You can reach Sapporo via nonstop flights from Japanese cities like Fukuoka, Nagoya and Sendai, as well as via both of Tokyo's and Osaka's airports. You can also travel to Sapporo by train, although you can only ride the Shinkansen as far as Hakodate, which is more than three hours from Sapporo by non-bullet train.
Is Noboribetsu worth visiting?
Noboribetsu is the most famous onsen town in Hokkaido, and is an easy day trip from Sapporo. While it's not as beautiful as some of the other onsens I've visited in Japan, it also offers more than hot springs. Walk through Jigokudani "Hell Valley," or dine on local versions of ramen and soba.
The Bottom Line
It'll probably take you a few visits to Hokkaido to knock out all these day trips from Sapporo—I know it's taken me years! At the same time, exploring what's outside Sapporo's city center will hopefully result in you loving what's inside it even more. It's hard for me to say which is my favorite: Asahikawa's penguin parade is an iconic winter experience; the lavender fields of Furano are the perfect picture of a Hokkaido summer. No matter when you visit or what your travel goals are, consider hiring me to plan your trip to Japan. Let me sweat the details while you focus on enjoying yourself!