Asahikawa is the center of Hokkaido—very literally speaking—and yet many travelers have no idea it exists. Part of this is a technicality: While Asahikawa is in Hokkaido's geographical middle, it's more accurate to say that Sapporo is the nucleus of population, culture and commerce.
There's also the fact that Asahikawa, like Sapporo, lacks a Shinkansen connection to the rest of Japan. After traveling to Sapporo by plane (or limited express train from Hakodate), you've still got another hour-plus on the rails or road.
Yet, in most cases, I'd say the answer to "is Asahikawa worth visiting?" should be a definitive yes. Although, as there usually is when talking about travel, there are some caveats.
Where to Stay in Asahikawa
Assuming you decide that Asahikawa is worth visiting, you're going to need a place to sleep there. (Well, unless you come on a day trip from Sapporo, which is also potentially feasible.) The good news is that Ashikawa's city center is relatively small, extending northward from JR Asahikawa Station in a grid pattern. You never have to walk far, and you basically can't get lost.
Personally, I like staying at the JR Inn Asahikawa, which is practically connected to the station. It's also new, as is the Hotel Amanek. The downsides of these places? They can be expensive, especially if you come during peak times in the summer and winter. A workaround might be to choose someplace simpler, such as the spartan Mimatsuso Ryokan.
Things to Do in Asahikawa
See the penguin parade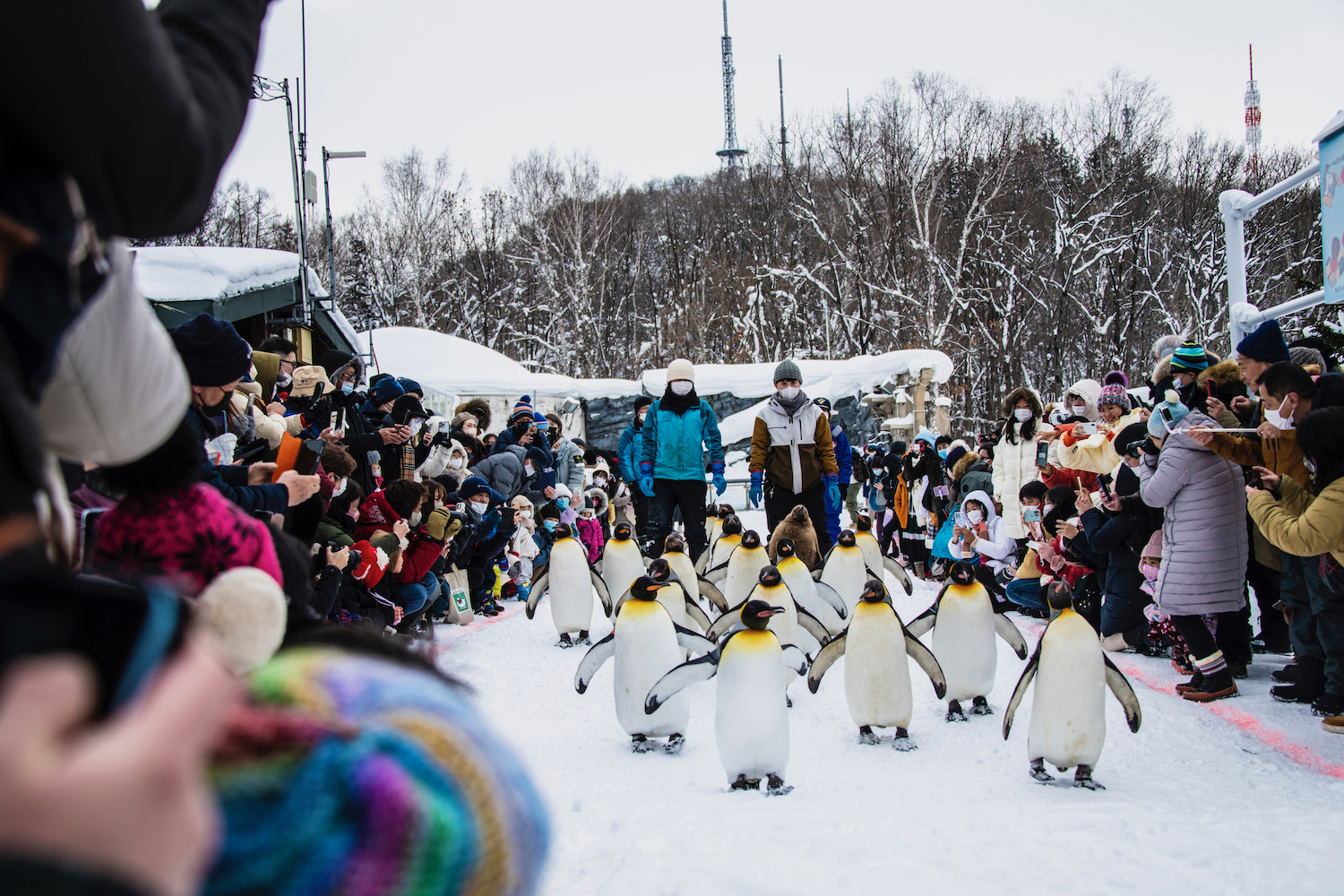 As I've said multiple times on this site, I'm not a fan of zoos, and especially not zoos in Asia. Still, it's difficult to deny the magic of watching the penguin parade at Asahikawa's Asahiyama Zoo, which (along with the city's famously frigid air) really makes you feel like you're in Antarctica.
Explore Asahikawa's underrated city center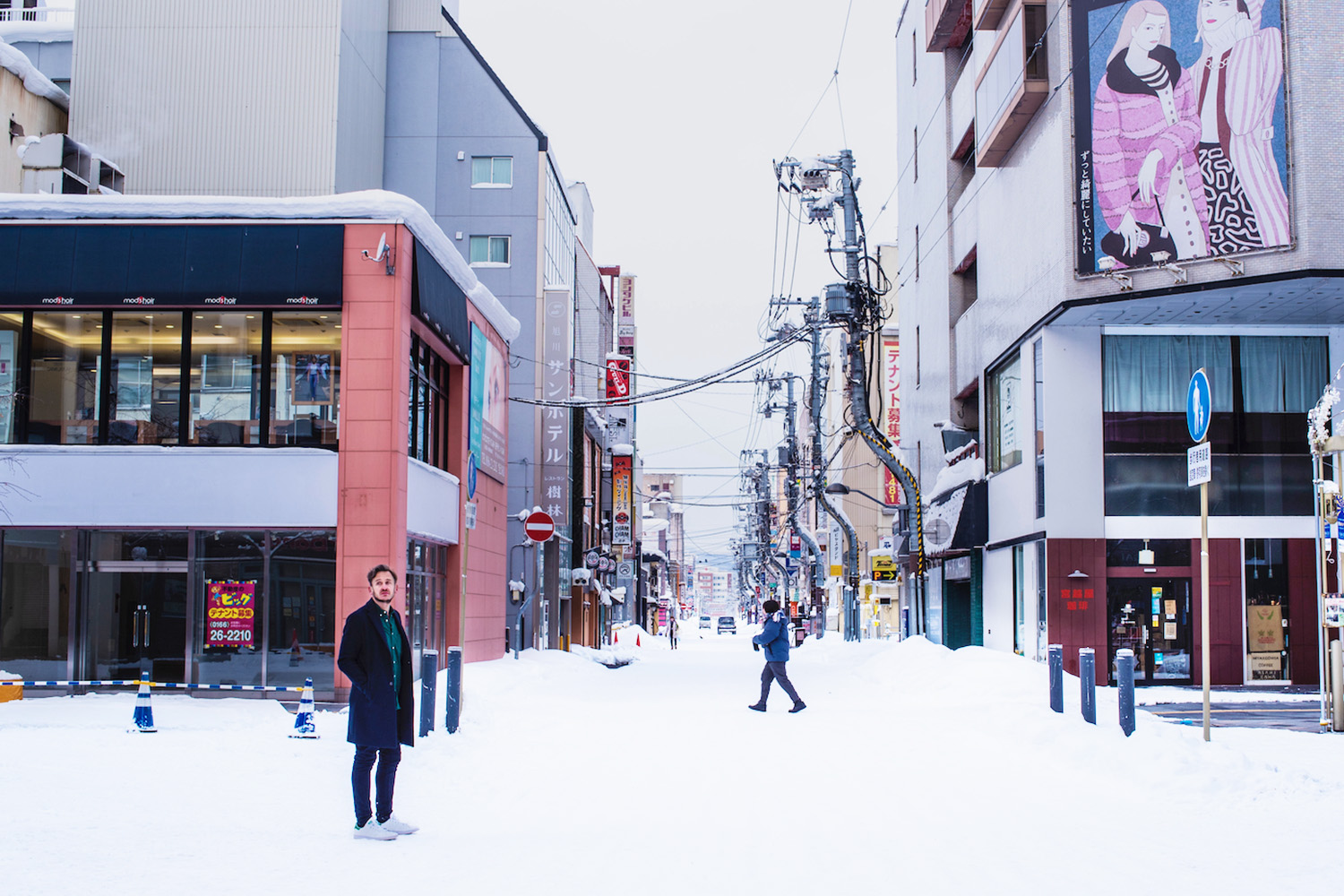 Indeed, another reason Asahikawa is worth visiting is simply because its path is so unbeaten. Both times I've gone to Asahikawa, I've spent a lot of time just getting lost. Some aspects of the city center feel like they could be anywhere else in Japan, while others (especially amid the deep winter snow) feel decidedly unique.
Escape to Furano's lavender fields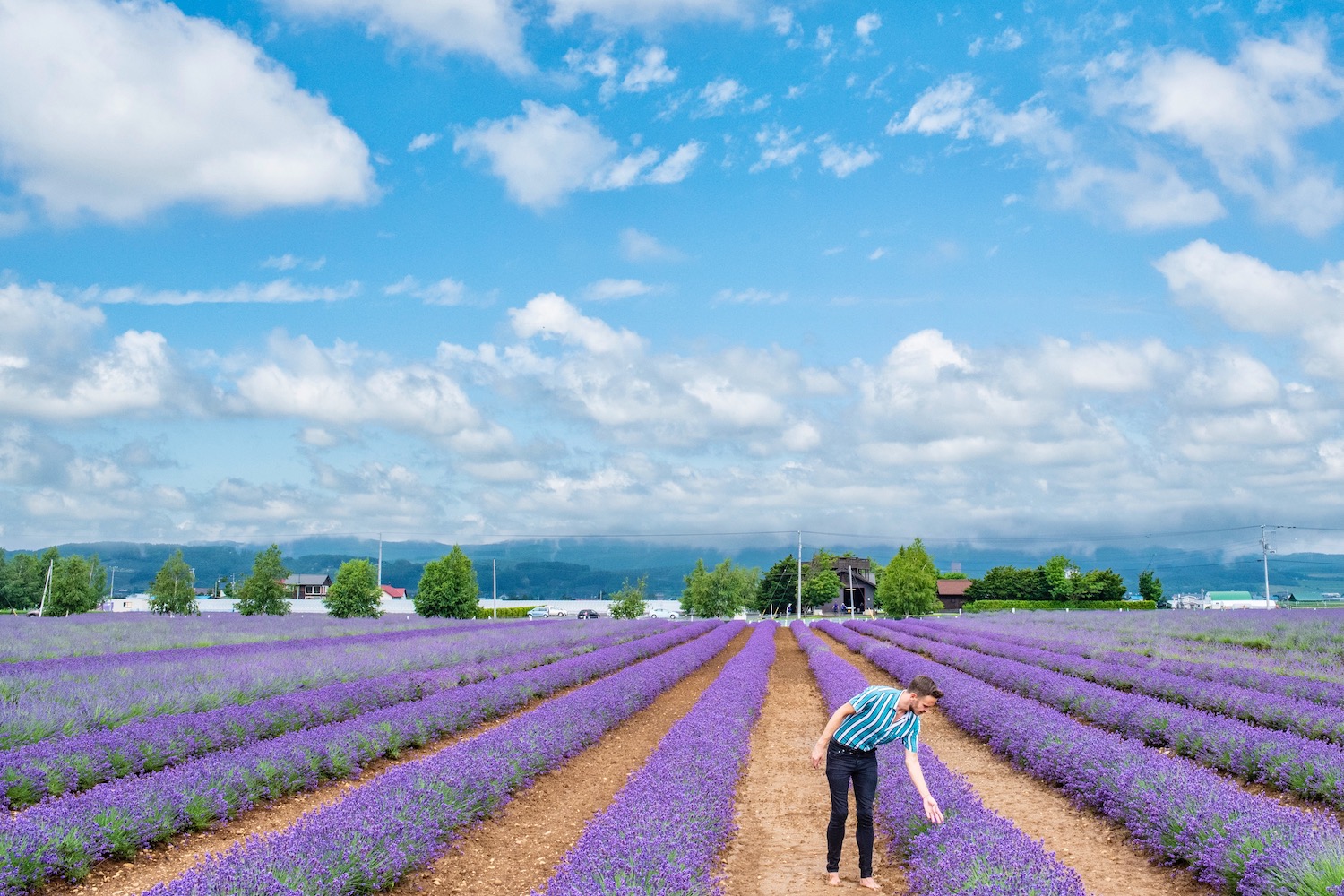 On the other hand, central Hokkaido is at least as magical in summer as it is during the winter. While the island's famous lavender fields aren't in the city-proper, Naka-furano is close enough that you could go there on a day trip (whether by train or car) if you stay in Asahikawa.
(Or to Biei Blue Pond)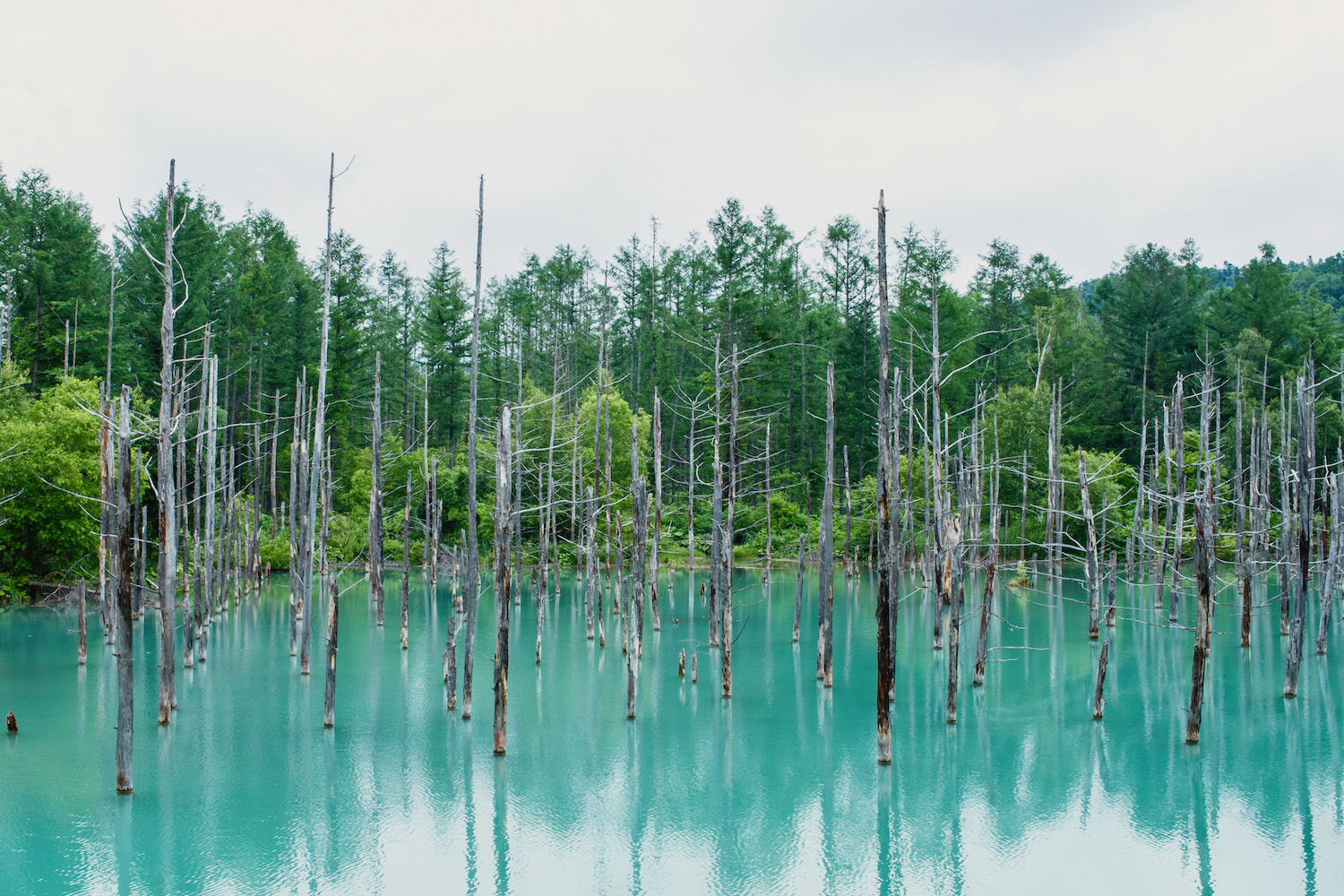 The lavender fields, and other nearby attractions, such as the Blue Pond of Biei, and the several waterfalls in the area. What I will say is that many of these are easier to visit if you have a car. If you don't want to rent one, it may influence you to question whether Asahikawa is worth visiting.
Have a beer along one of Asahikawa's yokocho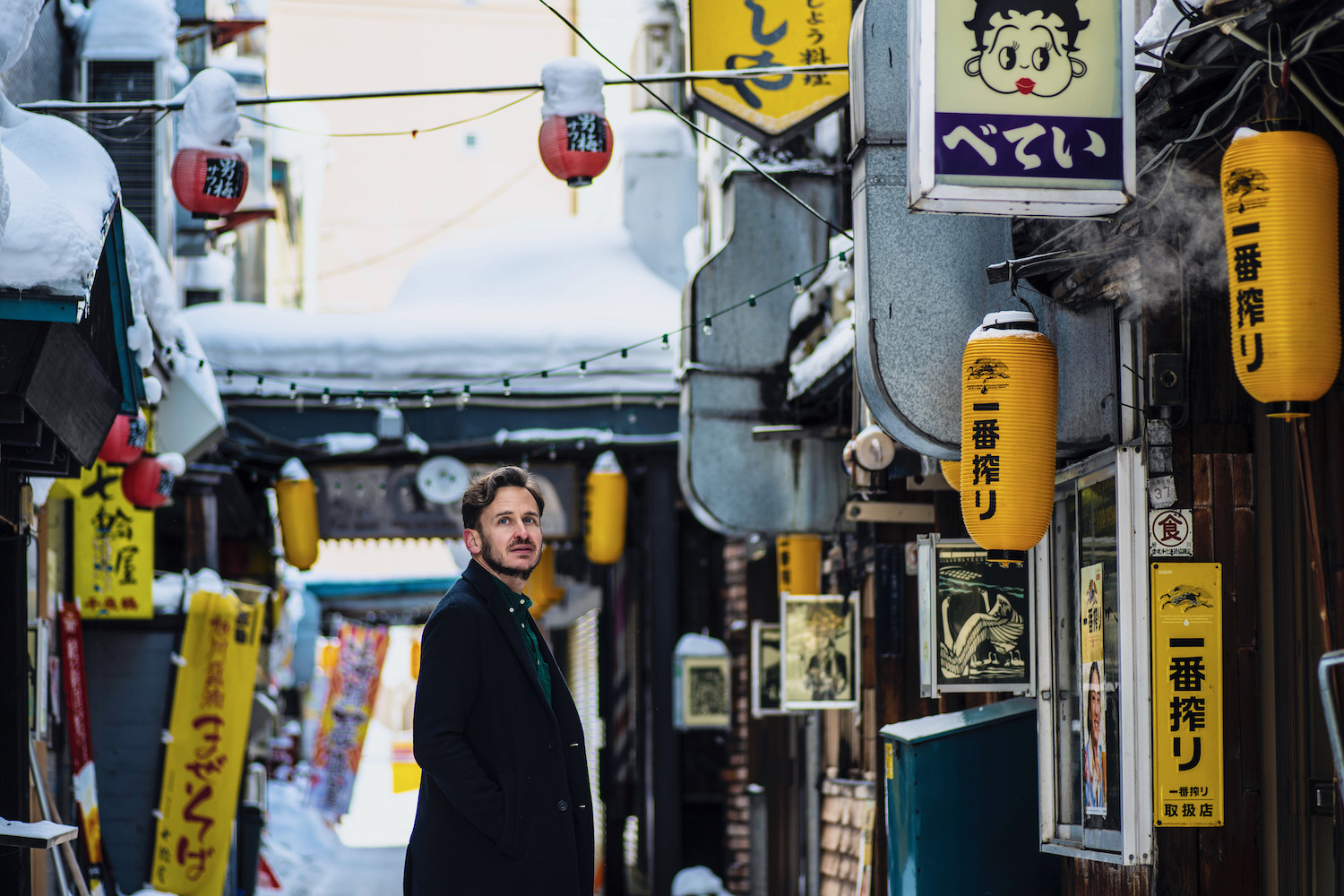 Or a highball. Or your cocktail of choice. I don't care—I'm not a beer person. But whether during the depths of winter or in summer when the sun stays up late, Asahikawa is a great place to have a drink. Naturally, of course, there will be far fewer foreigners here than along most other yokocho in Japan (which is fine by me).
Is Asahikawa Better in Winter or Summer?
Asahikawa is a place I've visited when it's far below zero and when it's sweaty hot. If we're talking about city-center attractions, I'd probably saw that Asahikawa is better to visit during the winter. It's Japan's coldest city, after all, and this particular claim to fame is really only evident when there are feet of snow on the ground, and when penguins are prancing around like it's Antarctica.
On the other hand, I do believe that Asahikawa is worth visiting in the summer. Of course, this is less because of anything in Asahikawa itself, and more about what's on its periphery. I'd be lying if I said Hokkaido's lavender fields had anything on those in Provence, but when combined with other summer beauty and activities, they're compelling and singular.
Other FAQ About Visiting Asahikawa
How many days do I need in Asahikawa?
Asahikawa isn't a huge city, although there are a huge number of things you can do around it. As a result, this is a highly personalized question. Some travelers can get by on a day trip from Sapporo, while others want to spend 2-3 days (or even longer) in Asahikawa.
How do I get to Asahikawa?
From Sapporo, you can reach Asahikawa by taking a local or limited express train from JR Sapporo Station, which takes as little as 90 minutes each way. Coming from further afield, flights to Asahikawa via Tokyo's Haneda airport are available.
What is Asahikawa known for?
Asahikawa is known for being the coldest city in Japan, and as home to the famous Asahiyama Zoo. In recent year, Asahikawa has also become popular as a base for travelers exploring the lavender fields of Furano in summer.
The Bottom Line
Is Asahikawa worth visiting? Yes, assuming you have the time to spare, and a clear idea of what you want to do there. Asahikawa is not a place you should go without a plan, or if you have more pressing items on your Hokkaido agenda. On the other hand, if you firm up plans to watch the penguin parade, or to use Asahikawa as a base to see Hokkaido's summer flowers, I think the city will impress you greatly. Want to make sure your Hokkaido trip hits all the right notes, no matter where you go? Consider hiring me to plan it! That way, you can focus on enjoyment while I sweat the details.