Toyama is a place that's easy to miss if you're not intentional about going there. As I detailed in another post, I must've passed through Toyama a dozen times, both physically and in my mind, before I finally made a point of exploring the prefecture.
Not surprisingly, a great number of things to do in Toyama center on the nearby Japanese Alps, which makes sense: It's surrounded by them, to the extent that its Japanese name—富山—literally translates to "rich in mountains."
I hope this Toyama travel guide will plant the seeds of inspiration for you, no matter how much time you have to explore. Certainly, if you manage to get to Toyama faster than I did—it took me more than seven years—I'll consider that a success.
Where to Stay in Toyama
This Toyama travel guide is for the entire prefecture of Toyama, and not just the city. However, because most transport to the destinations I'm about to describe does begin in Toyama-shi, I'm also going to recommend a fair number of accommodations there. From simpler ones like Hotel JAL City Toyama to the (slightly) higher end ANA Crowne Plaza, convenience is key in Toyama.
On the other hand, you don't have to sleep in Toyama to spend your day there. It's popular to begin day trips along the Tateyama Kurobe Alpine Route in Kanazawa, for example. If you're headed to Kurobe Gorge, on the other hand, you can even start your journey in Tokyo, although this will be a very long day indeed. Consider consulting me to make sure your Japan itinerary works.
Where to Go in Toyama Prefecture
Toyama City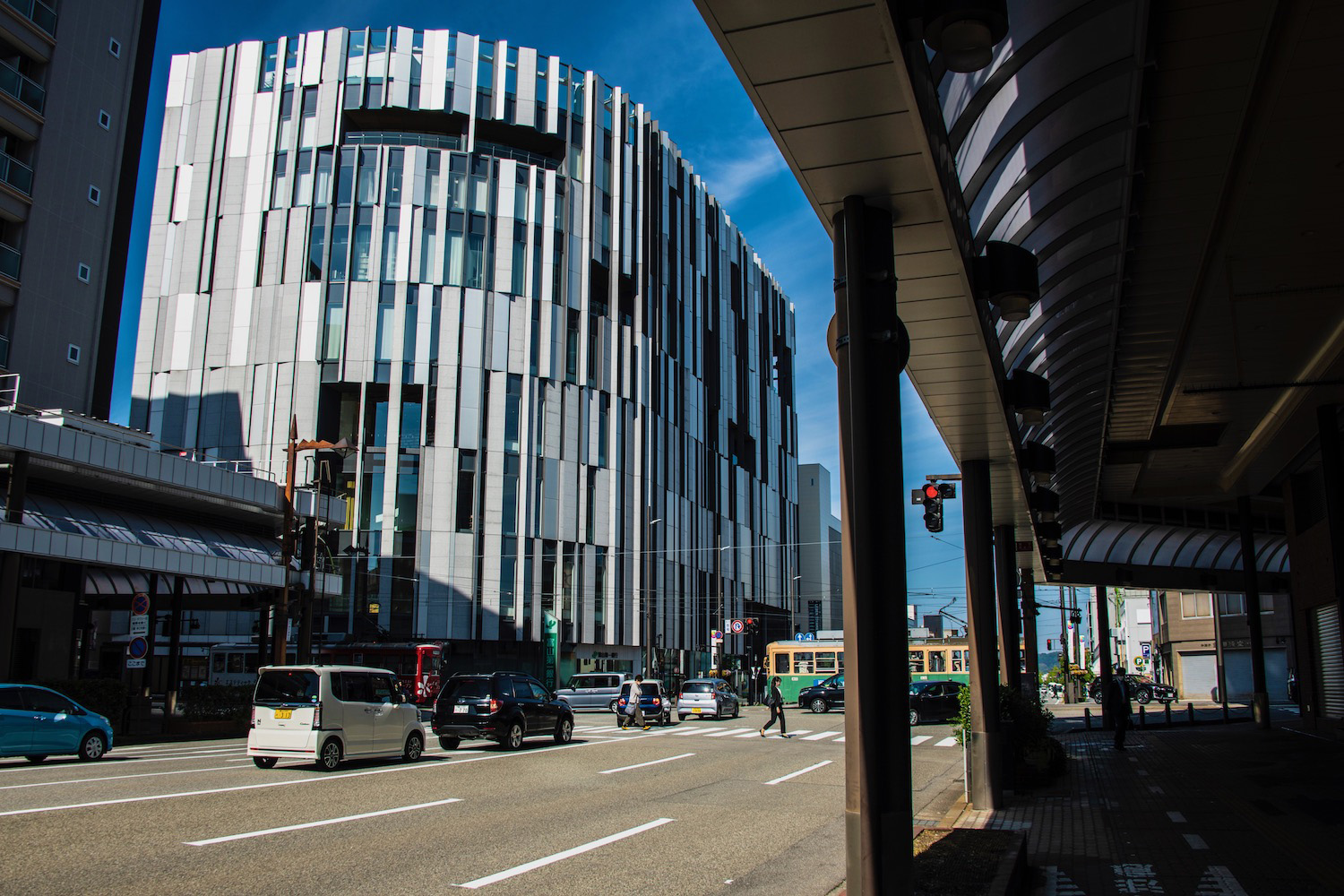 Toyama's city center is easy to overlook—and, if I'm honest, is not the most spectacular one in Japan. But whether you ride its vintage street cars, or simply admire them as they zip around while you explore attractions like Toyama Glass Art Museum, you can easily spend a few hours of your time in Toyama in town.
Takaoka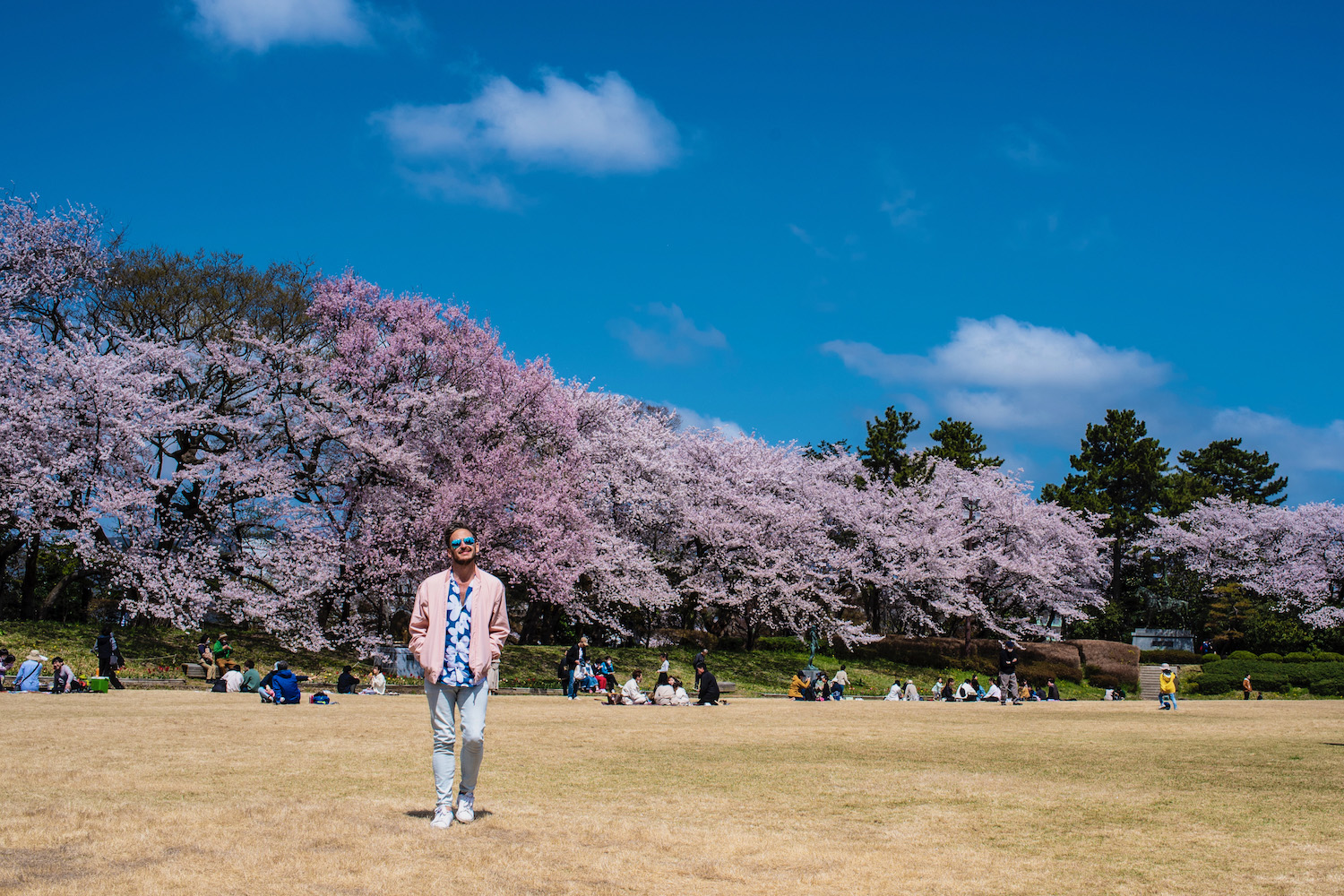 Another spot I was adamant on included in my Toyama travel guide? Nearby Takaoka. If you come during cherry blossom season, make sure to enjoy hanami amid the ruins of Takaoka Castle; no matter when you come, attractions like the giant Takaoka Daibutsu Buddha and Zuiryu-ji temple are worth the journey.
Tateyama Kurobe Alpine Route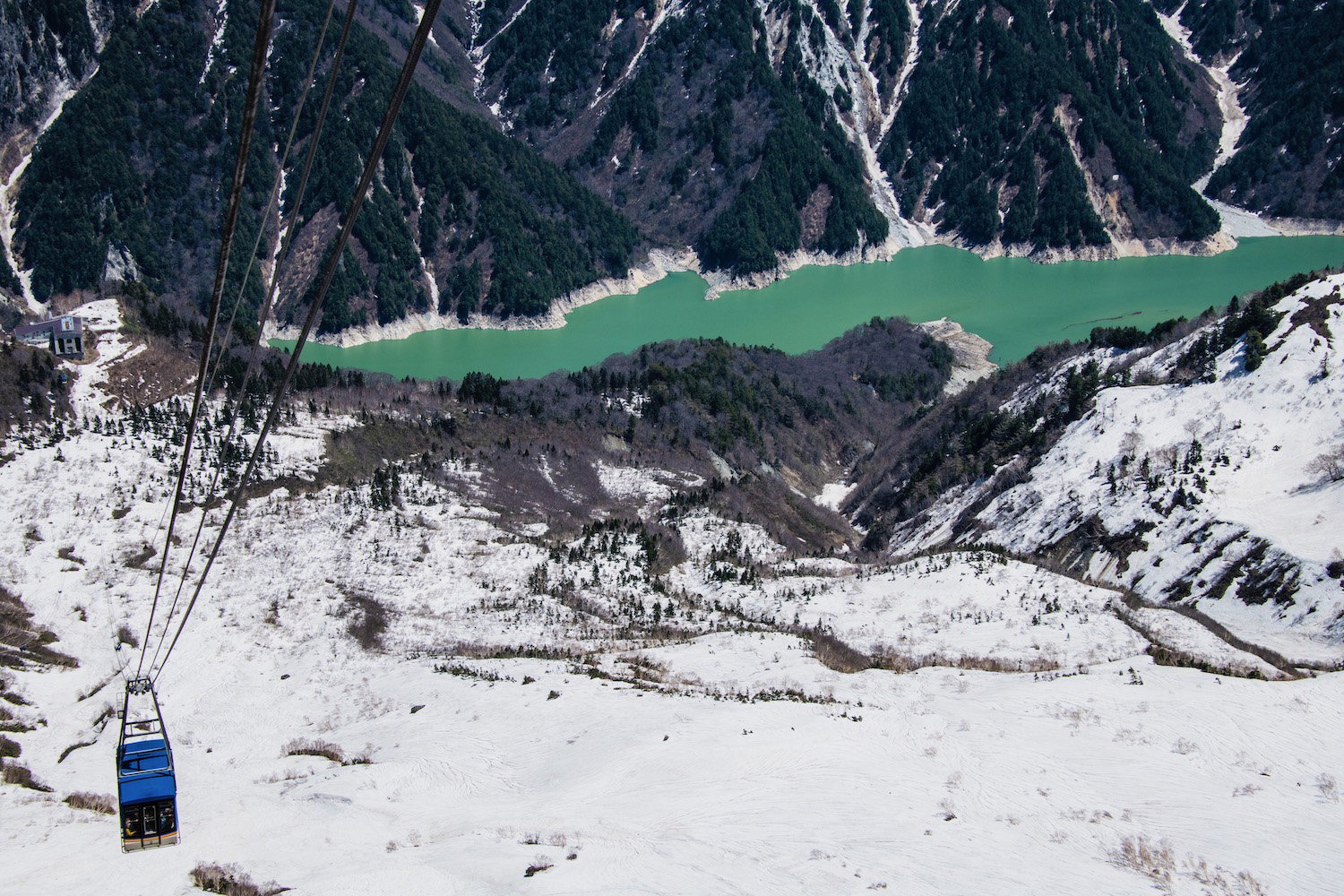 As is a trip to the Tateyama Kurobe Alpine Route—which, in spite of how close to Toyama and short it looks, is an all-day affair. Timing-wise, if you can't come in May after the "snow tunnel" opens, early Autumn is probably the best time to visit, at least for the higher altitudes the ropeway is the only way to traverse.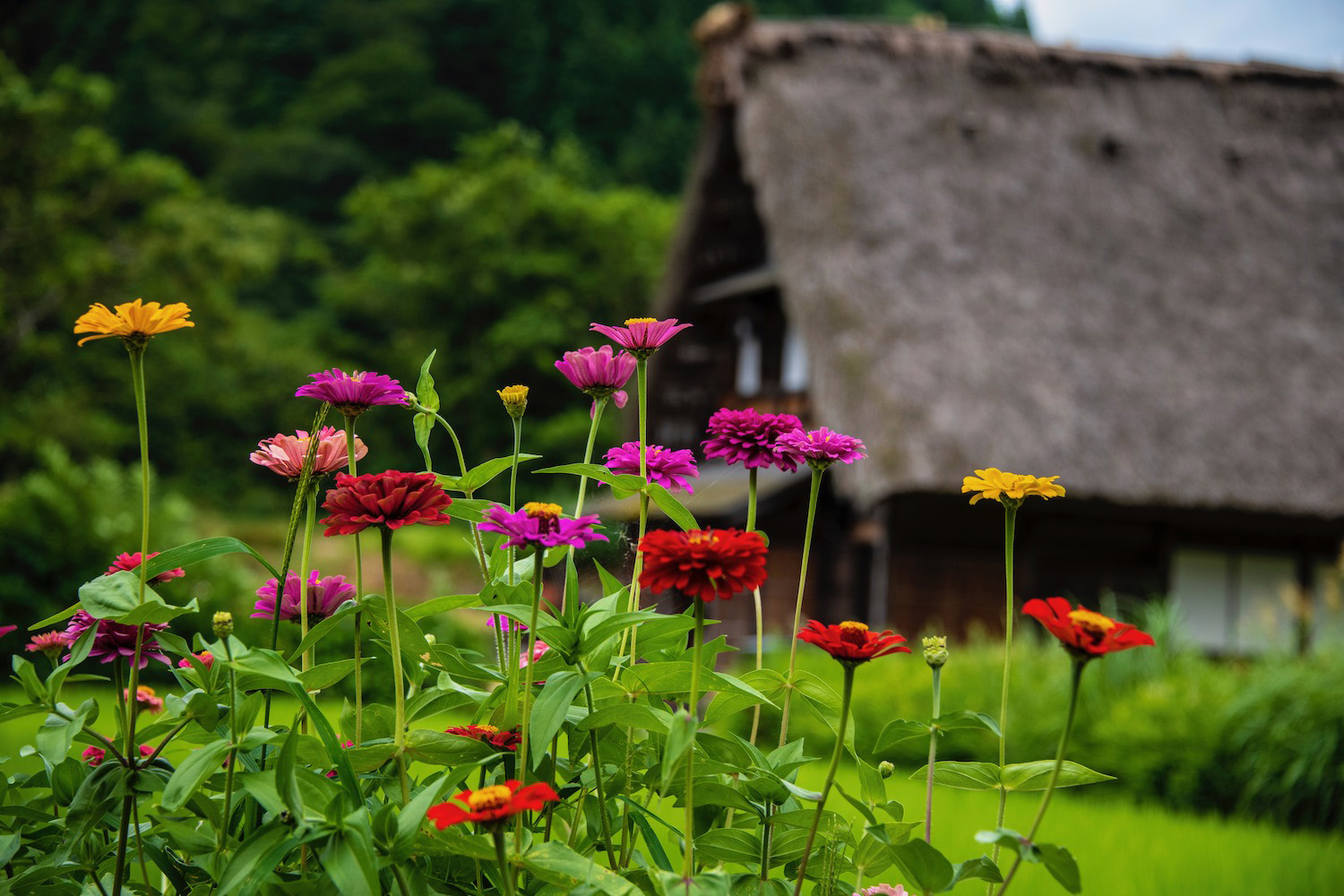 TIP: Another Japanese Alps destination you can visit from Toyama on a day trip? The Gassho farmhouse villages of Shirakawa-go and Gokayama!
Amaharashi Coast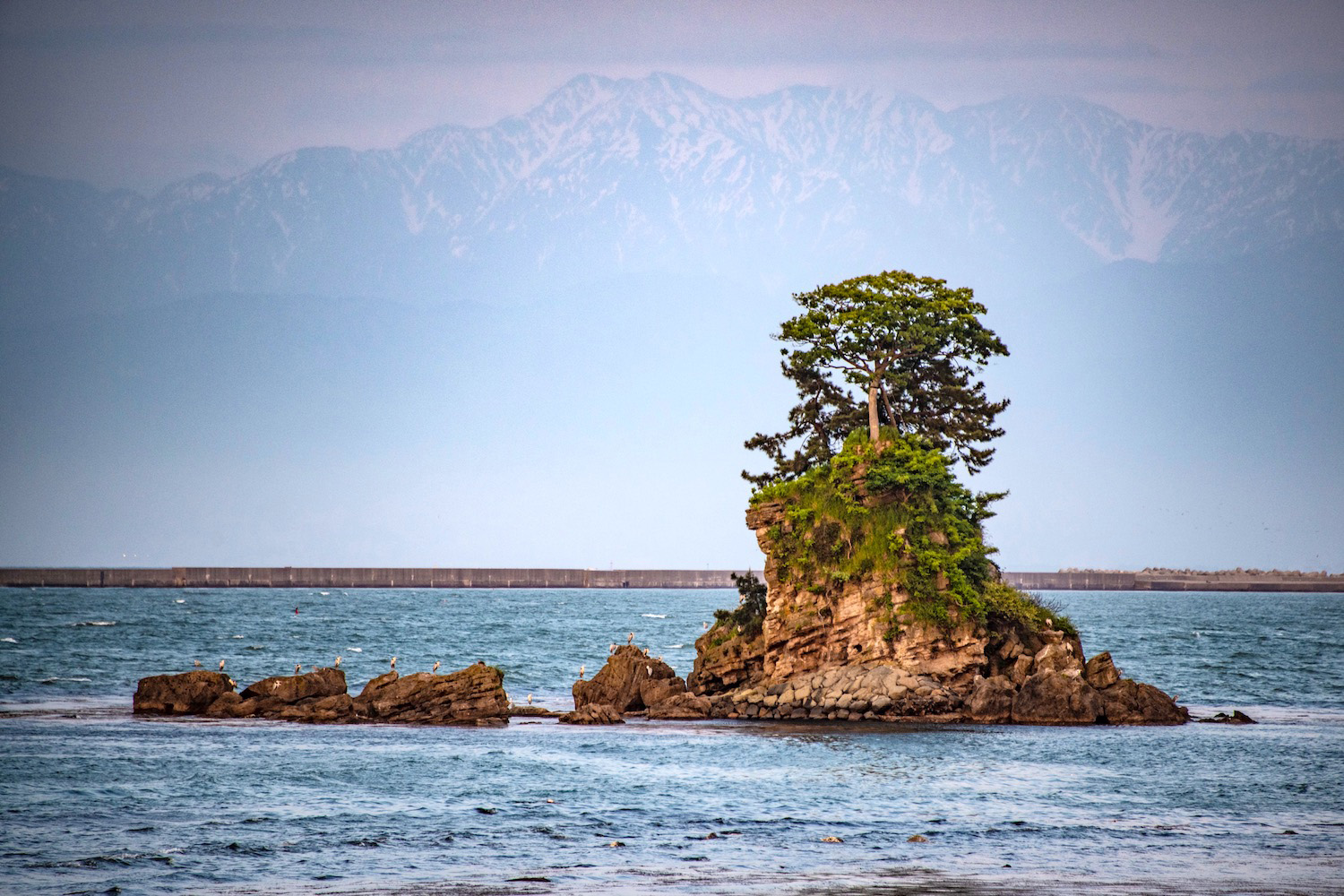 Another spot I wanted to make sure in my Toyama travel guide is the Amaharashi Coast. Located closer to Takaoka than to Toyama itself, this scenic spot is tricky: Haze often blocks out the Japanese Alps, seeing which (from the seashore) is the main draw of coming here. I hope you'll come on a clear day!
Asahi Funakawa Spring Quartet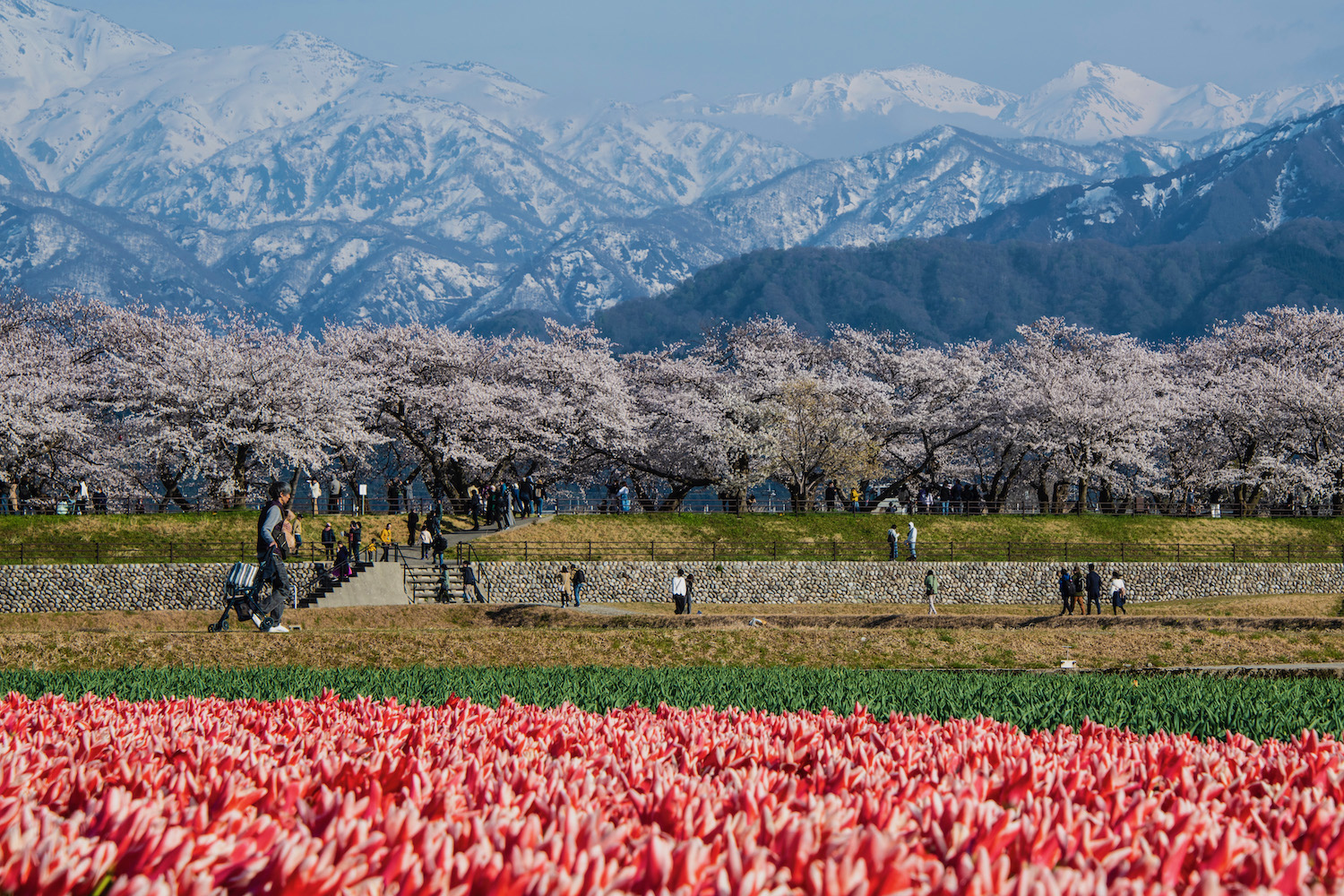 If you're in Toyama during the spring, you absolutely have to travel 50 minutes eastward to the small town of Asahi. Here, you can not only see some of the best cherry blossoms in the prefecture, but enjoy them paired with tulips, not to mention mountains towering overhead. It's one of Japan's best seasonal displays!
How Many Days Should I Spend in Toyama?
Toyama prefecture is bigger than it looks; on the other hand, many people discover it piecewise. What I mean by this is that you can actually explore Toyama non-consecutively. For example, you might choose to visit Kurobe Gorge on a day trip from Tokyo and then stay in the city center later during your trip (or come to Toyama for a morning or day from Kanazawa). You'd be spending two days here, but also zero.
Indeed, if you take this Toyama travel guide at face value and base yourself in Toyama city, you'll probably want to aim for three days at a minimum. This will give you a full day in central Toyama (or, to split between Toyama and Takaoka, which is nearby) and then two days for day trips into the mountains that surround Toyama on all sides (which are, let's be honest, much more interesting than anything in the city).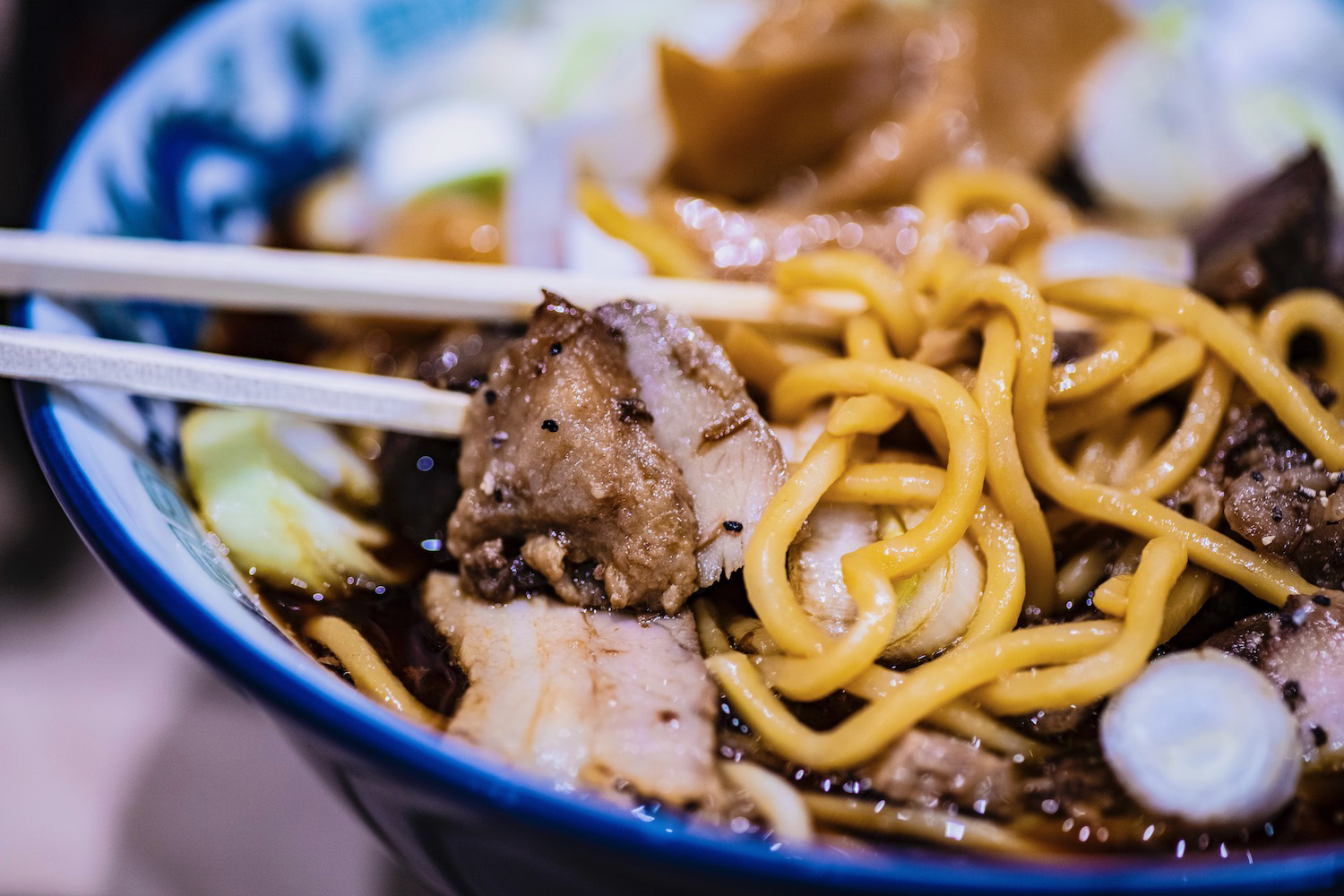 Other FAQ About Travel in Toyama
Is Toyama City worth visiting?
Toyama City is interesting if you happen to be there, but I wouldn't make the journey from Tokyo just to visit the Glass Museum or eat "white shrimp." Instead, if you're going to devote time to Toyama, make sure to explore the vast rural treasures Toyama prefecture has to offer.
What is Toyama, Japan known for?
Among travelers, Toyama is probably best known for being one of the main gateways to the Japanese Alps. For foodies foreign and domestic, it's famous for local culinary treasures like white shrimp and black ramen, even though both are as polarizing as they are unique.
What is in Toyama black ramen?
Toyama's "black ramen," which isn't actually black, is flavored primarily using black soy sauce. This gives it the extremely salty taste that makes it such a divisive food, and is so strong that it usually ends up flavoring the slices of roasted pork that float atop the soup.
The Bottom Line
Whether or not you've ever thought to visit the mountain-rich prefecture, this Toyama travel guide should get your inspirational juices flowing. It's also full of information, which is crucial: You probably don't have very long here, so knowing whether to head inland (to the Japanese Alps) or along the sea via the Amaharashi Coast to the Noto Peninsula is key. Ultimately, however, I have a feeling Toyama-ken is going to far exceed any expectations you have for it. Want to make sure you never forget Toyama, or the rest of your Japan trip? Consider commissioning a custom itinerary!