A lot of prospective clients who inquire about me planning their trips are torn. On one hand, many—certainly, all who plan to visit the Japanese Alps—want to visit Shirakawa-go to see its famous Gassho farmhouses.
On the other hand, even people who've never been to Japan realize what a poorly-kept secret the town is. While it's not fair to dismiss it as a tourist trap (and I'll further qualify this later on in this post), it often too crowded to feel as enchanting as it looks.
The good news? There are other village nearby where you can have a similar experience. Whether you end up visiting Shirakawa-go or Gokayama (or both), I hope you'll continue reading.
Why Most Tourists Visit Shirakawa-go Instead of Gokayama
There are a few reasons that Shirakawa-go is more popular than Gokayama. The first simply comes down to ease of access. While I'll delve more deeply into this in a few paragraphs, the simple explanation is that you can easily access Shirakawa-go by bus. With Gokayama, it's not so easy; since most tourists are opposed to hiring a taxi or renting a car in Japan, most skip Gokayama all together.
Some people wrongly believe that only Shirakawa-go is a UNESCO World Heritage site, and that Gokayama is not. However, they are actually listed together. In spite of this, I do believe that certain travelers make the decision not to visit Gokayama because they wrongly believe it's not a UNESCO site. Which is strange, given that UNESCO certification shouldn't determine a place's worth—but that's a topic for another post!
Ways to Compare Gokayama and Shirakawa-go
Size
Shirakawa-go is absolutely massive—well, for a farm village—and it is the scale of the place that is impressive, particularly seen from one of its viewpoints. While dozens of Gassho exist in Shirakawa-go, you'll only find a few each in Gokayama's Ainokura and Suganuma villages, making the overall impression of being there less impactful.
Crowds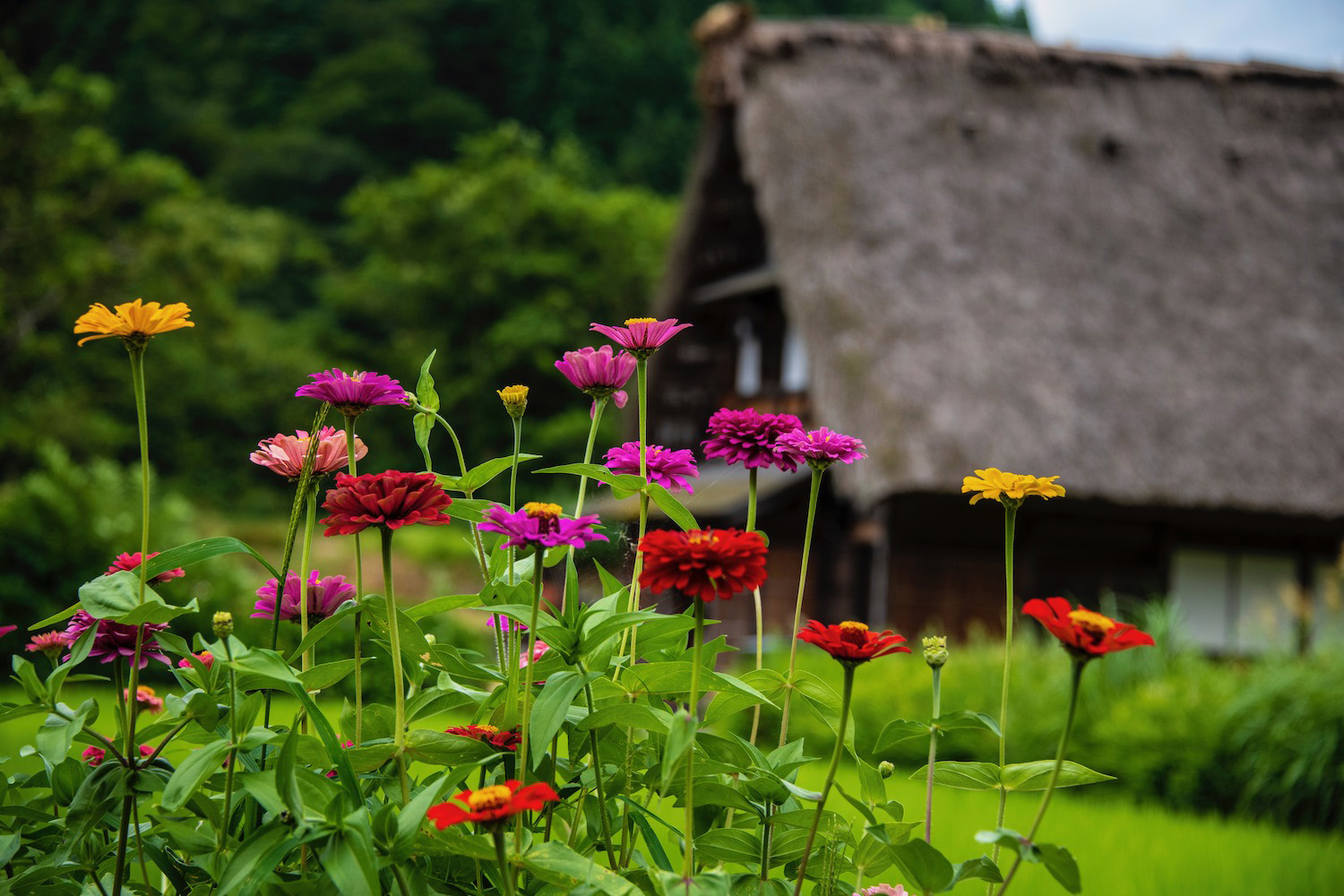 If crowdedness is your main factor in deciding whether to visit Gokayama or Shirakawa-go, then there's basically no choice. I've never seen more than a handful of people exploring anywhere in Gokayama at any given time; Shirakawa-go, by comparison, can often feel as crowded as Tokyo's Takeshita Street.
Restaurants and shops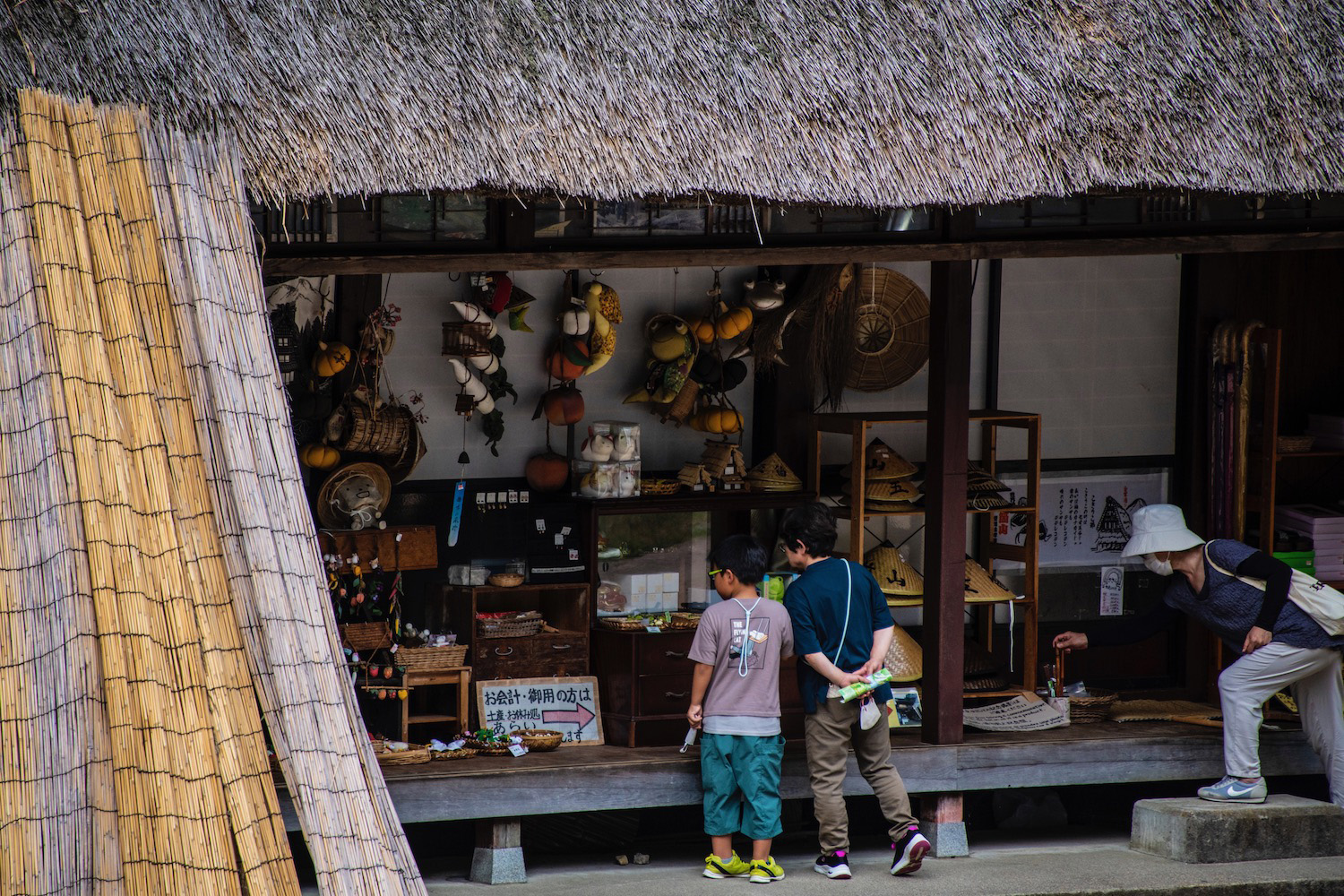 Shirakawa-go is more of a destination to "make a day of it." In addition to having more shops (and more merchandise on offer than faceless sarubobo dolls), you also have more than a few full-service restaurants. Gokayama, meanwhile, is really just a couple of small souvenir shops and snack bars.
Breadth of attractions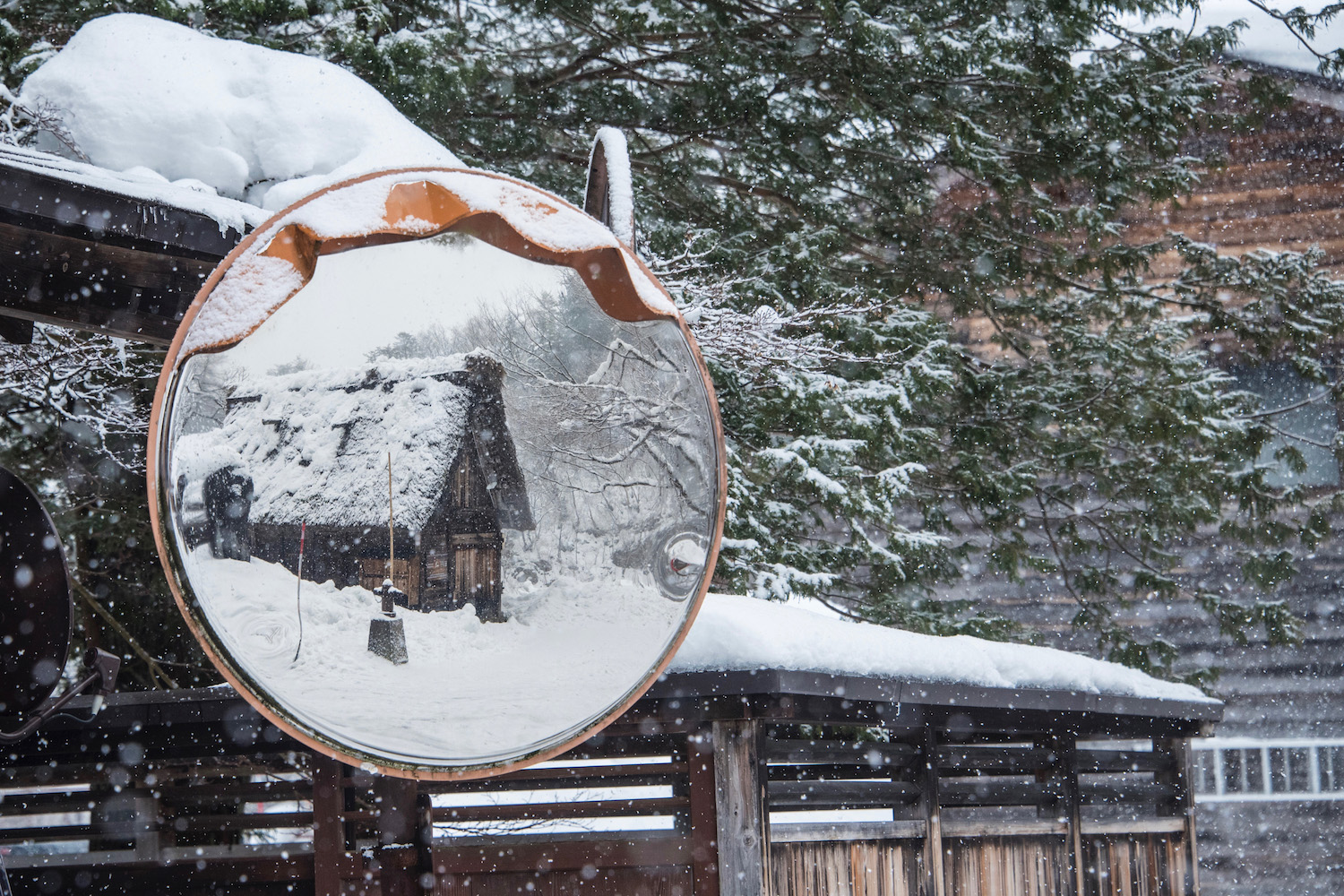 I'll be frank: Neither Shirakawa-go nor Gokayama are especially eclectic destinations. Both essentially allow you to explore beautiful farmhouses set in scenic valleys. With this being said, there are ostensibly more things to do in Shirakawa-go, with an observation deck connected by hiking trail, and a lovely river area as well.
Ease of access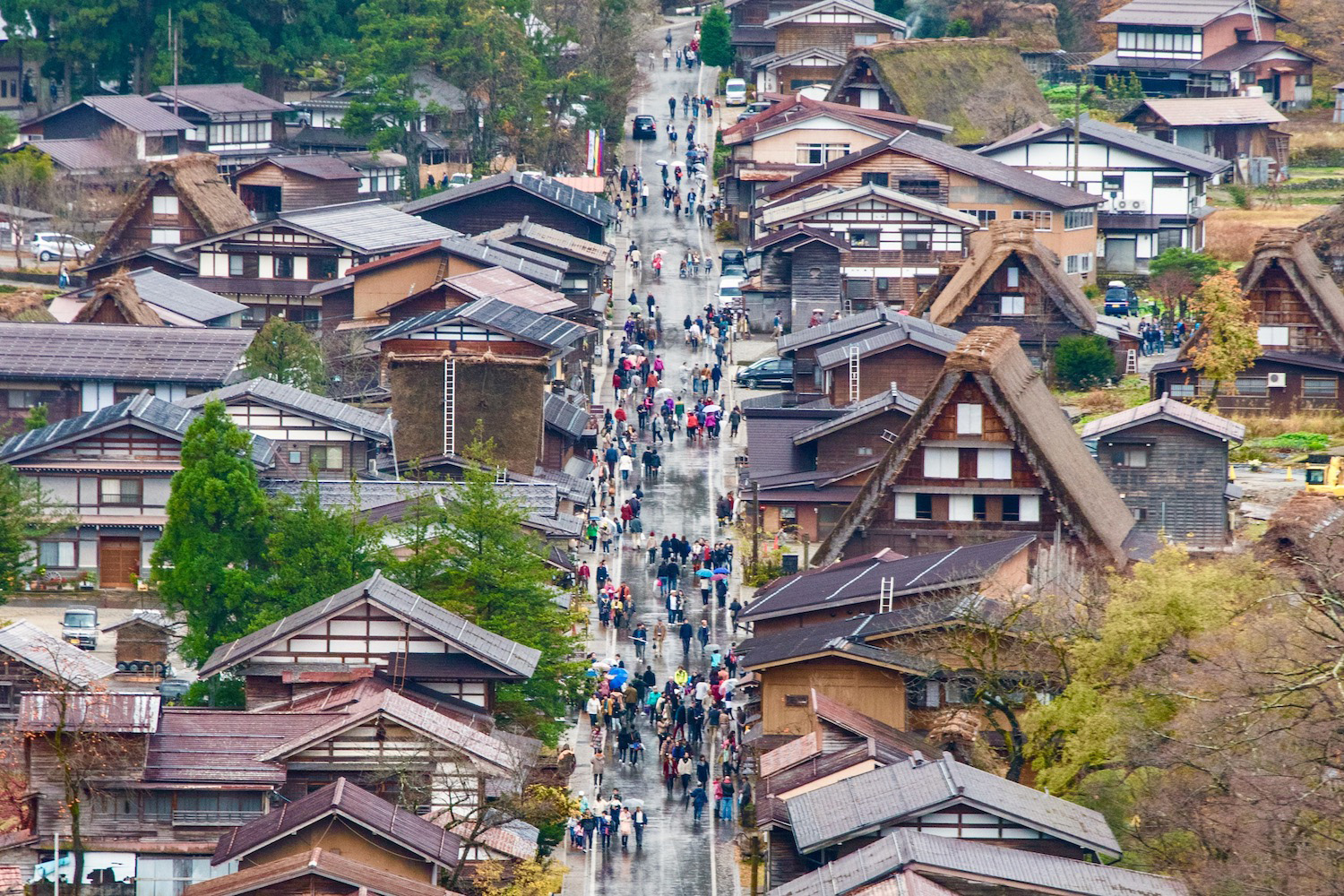 The good news? There are several daily buses, operated by the Nouhi company, to Shirakawago from both Kanazawa and Takayama. The bad news? While you can disembark in Gokayama, you can't board there—or maybe it's the opposite. Regardless, this means you can only visit Gokayama if you rent a car or take a tour.
Is it Worth Visiting Both Shirakawa-go and Gokayama?
If you simply want to to have the experience of entering a Gassho farmhouse or taking some pictures in front of one, I'm not entirely sure it's worth going to both Shirakawa-go and Gokayama. When taken out of their respective context, the homes here are basically indistinguishable from one another. This, after all, is a big part of why UNESCO decided to list them together.
If, on the other hand, you want to enjoy the best of both these places—the tranquility of exploring Ainokura or Suganuma; the impressiveness of Shirakawa-go and its sheer scale—I do recommend visiting both. It's even worth it considering the extra stress that renting a car, hiring a driver or taking a guided tour might entail. But only if you set the proper expectations!
Other FAQ About Gokayama and Shirakawa-go
Should I go to Shirakawa-go and Gokayama?
You should definitely visit one of the two Gassho villages in Japan—Shirakawa-go or Gokayama—although it's not necessary to visit both in all cases. While Gokayama is generally more tranquil and less crowded than Shirakawa-go, it's also a lot smaller in scale; moreover, it's harder to access.
What village is similar to Shirakawa-go?
Gokayama is similar to Shirakawa-go—both have Gassho farmhouses. Digging in more deeply, there are actually two villages within Gokayama—Suganuma and Ainokura, which are right down the road from one another. If you take the trouble of visiting one, I'd highly recommend also visiting the other.
What is Shirakawa-go known for?
Shirakawa-go is known for its Gassho farm houses, which are named as such because they resemble hands in prayer. These houses, combined with the town's rural setting, have made it a favorite of foreign tourists, especially those from Southeast Asia.
The Bottom Line
Should you visit Shirakawa-go or Gokayama, or both? I'm of two minds. On one hand, Shirakawa-go is crowded almost every day of the year, and all day at that. While looking down on it from above can sometimes make it seem tranquil, it's something of a tourist trap. On the other hand, neither of Gokayama's main villages exist on a similar scale to Shirakawa-go—they're interesting, but simply not as impressive. This is to say nothing of the comparative difficulty in reach them. I'd say you should visit both Gokayama and Shirakawa-go if you can—and hire me to plan your entire Japan trip, to make sure it's really one for the record books.