All exaggeration aside,  I think that seeing cherry blossom in Kyoto is one of the most beautiful experiences you can have in your lifetime, crowds and all. Of course, I also think (and frequently say) that Kyoto's is the world's most beautiful city, and since cherry blossom season is the most beautiful time of the year (in Japan and otherwise), this all makes sense.
This post will not only go over where to see cherry blossoms in Kyoto (and around the city, including Kyoto cherry blossom day trips), but also some of the peculiarities of sakura time in Kyoto and the larger Kansai region. Moreover, I'll mention some Kyoto hotels that are particularly convenient if you're in town for hanami, though you admittedly won't want to waste much time indoors with such gorgeousness outdoors.
When is Cherry Blossom Season in Kyoto?
Though cherry blossom season Kyoto generally occurs during the first week of April, many factors affect this. In 2018, for example, mild weather during late February and early March moved the season forward, with Kyoto (and other sakura spots in Kansai) seeing mankai full bloom during the last week of March. If you're not planning a longer cherry blossom trip (I'm thinking at least one month in Japan, which will allow you to be flexible and move things around after you arrive, if need be), I'd recommend waiting as long as possible (ideally, until the second week of March or after, when cherry blossom forecasts are at their most accurate) to book your flights and make non-refundable hotel reservations.
Cherry Blossom in Kyoto City Center
Kiyomizu-dera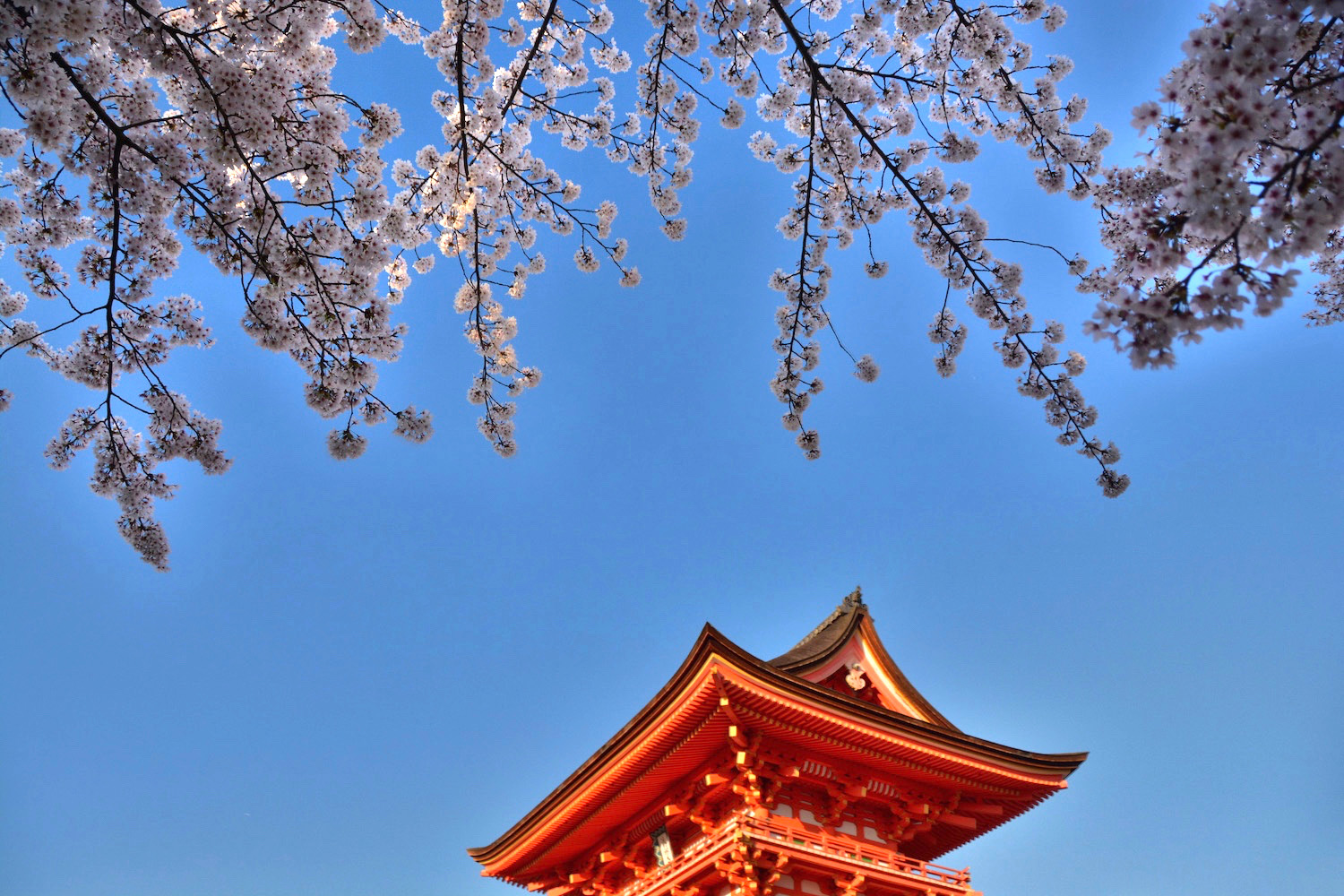 When it comes to Kyoto cherry blossom, Kiyomizu-dera (and the roads leading to it, some of which have sakura trees drooping over them) is probably the most famous. You can expect it to be crowded when the flowers are at full bloom, but in my opinion it's still worth it. Come at sunset, since this temple is also one of the best places in Kyoto to watch sunset.
Philosopher's Path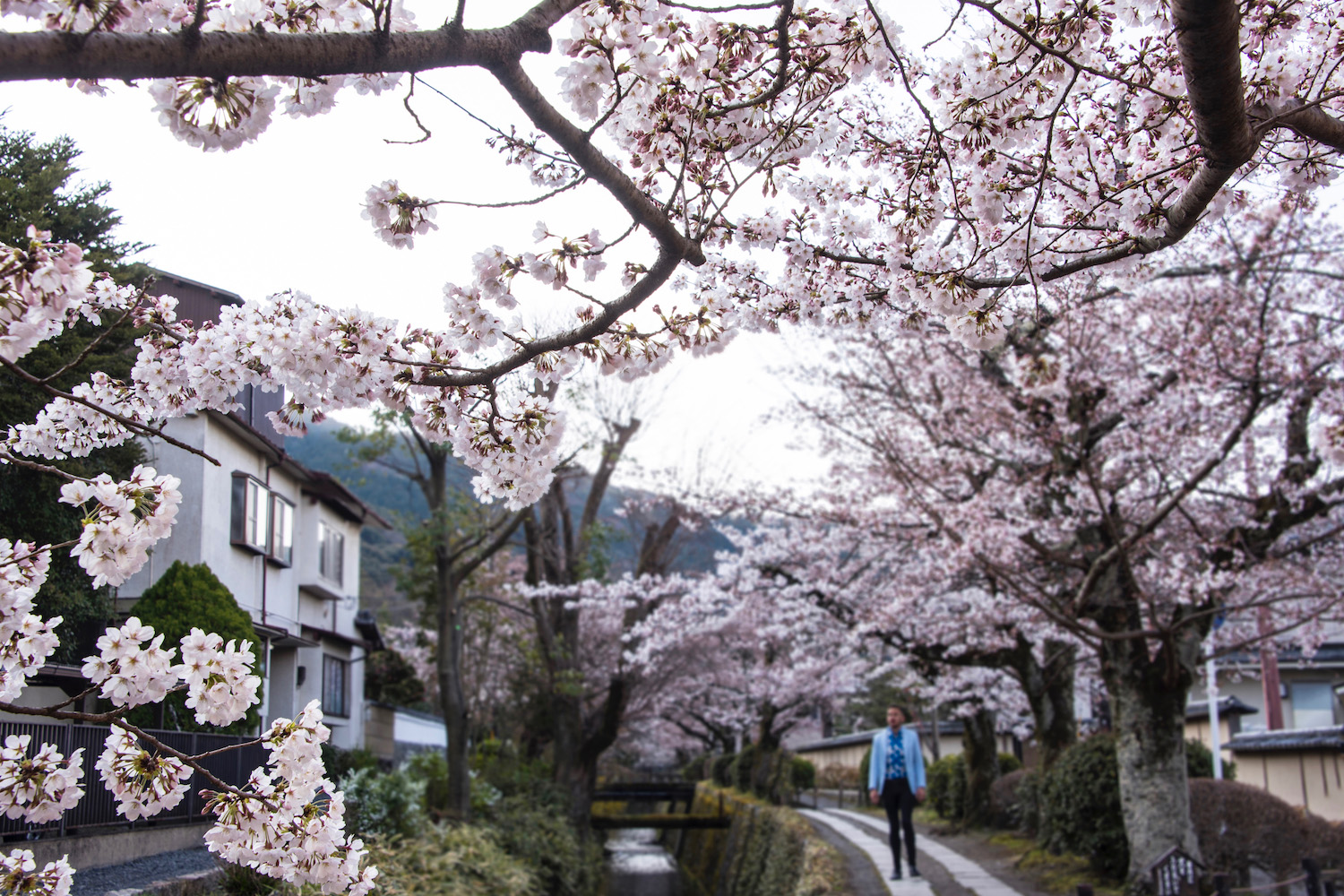 Among the best place to see cherry blossoms in Kyoto, the Philosopher's Path is probably the most relaxing, since seeing it involves a long walk, and parts of that walk will inevitable be spent along. I recommend walking from the start of the path (which begins near Kinkaku-ji Silver Pavilion) all the way to Hei-an Shrine.
Hei-an Shrine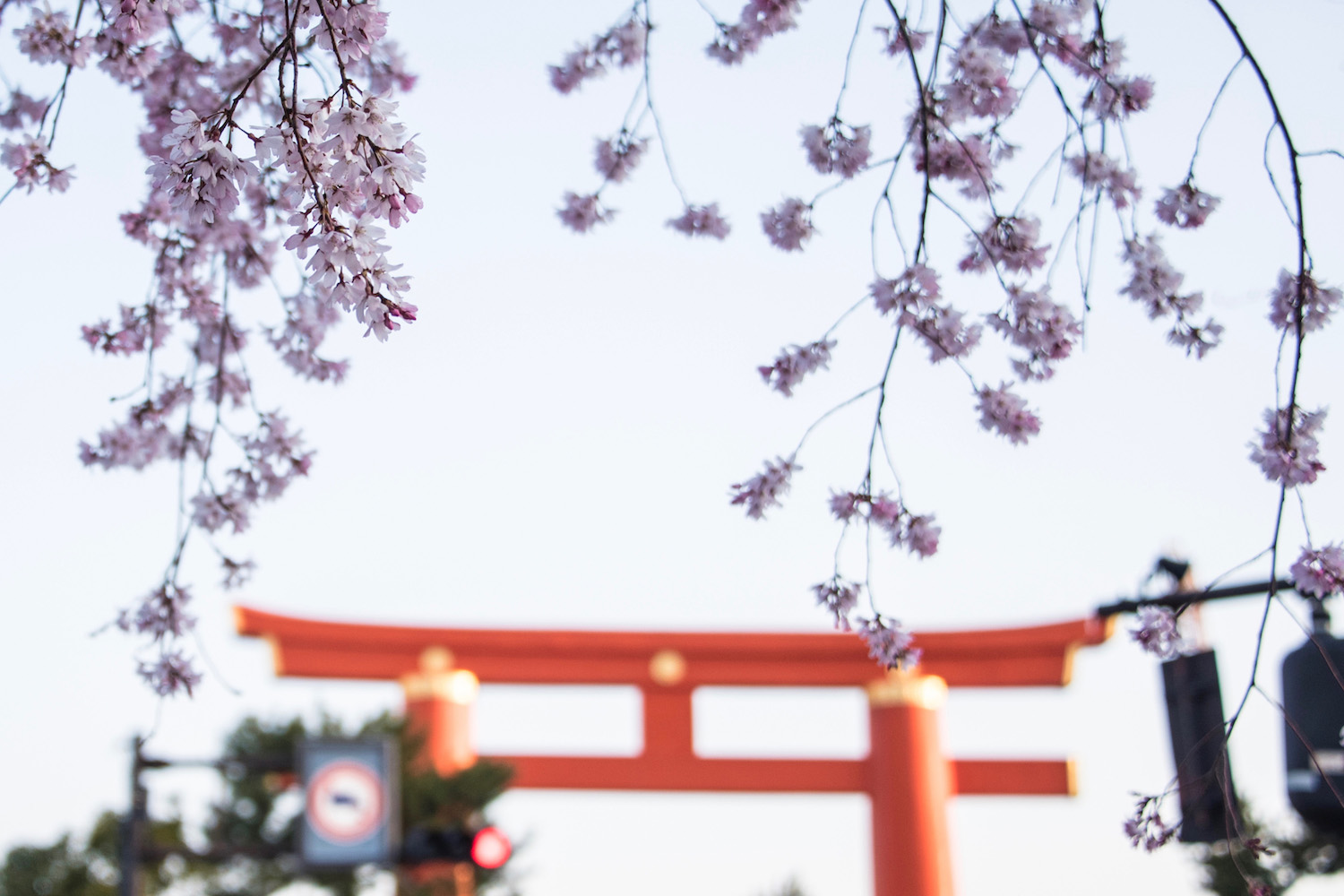 Speaking of Hei-an Shrine, which was built over a century ago to commemorate Kyoto's 1100th birthday (yes, the city is that old), I recently cited is as being home to one of the best gardens in Kyoto. This garden, in turn, is one of the best places to see sakura in central Kyoto, and is also a bit less crowded than some of the other spots on this list.
Other Cherry Blossom in Kyoto City Center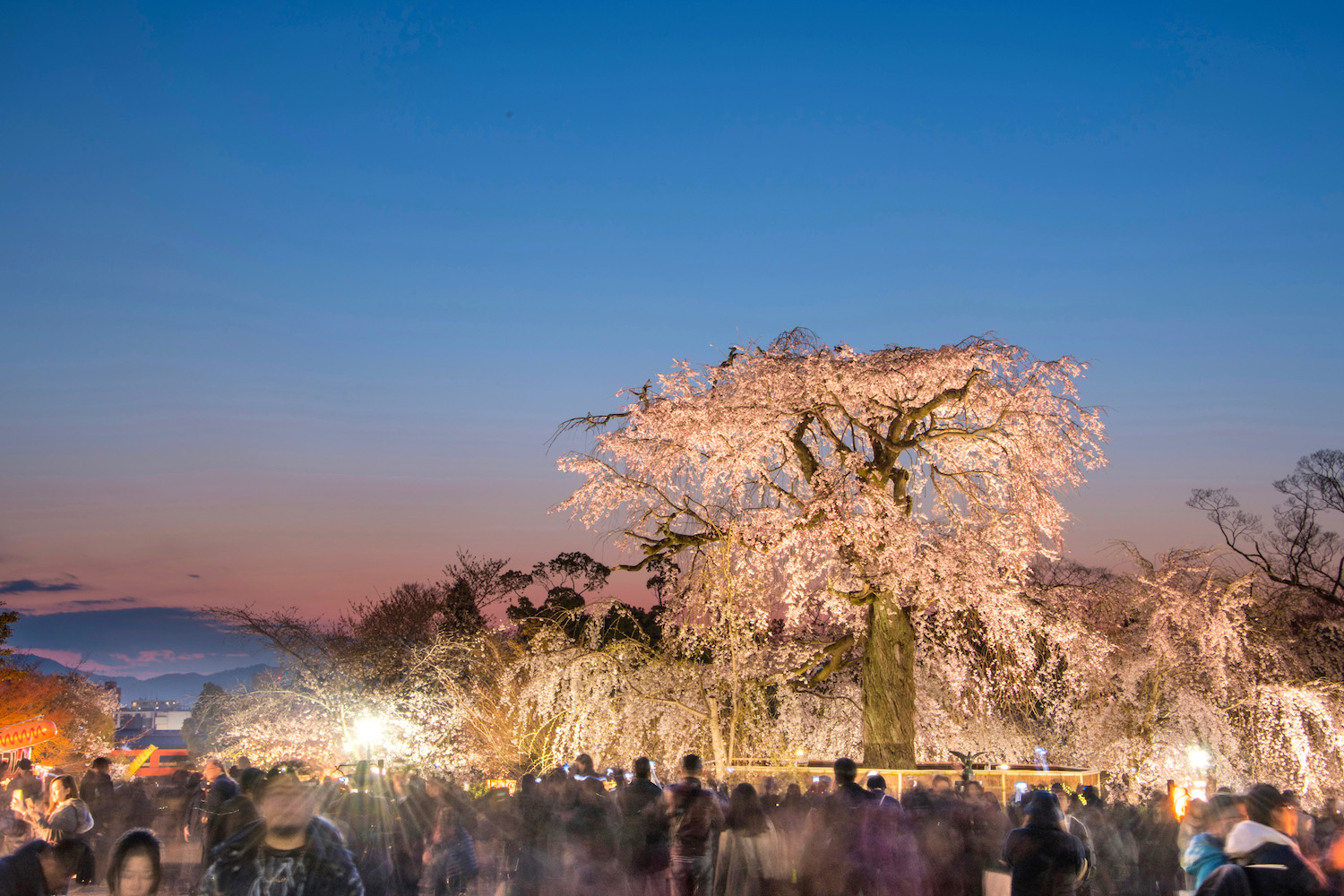 There are almost too many cherry blossom spots within Kyoto's city center. Off the top of my head, however, some of my other favorites include right along the Kamo River, the Kiyamachi-dori Canal that runs near the river just north of Gion, the "weeping" sakura tree at Maruyama Park and Shinran Shonan, a somewhat anonymous shrine near the entrance to Kiyomizu-dera.
Cherry Blossom in Kyoto's Periphery
Arashiyama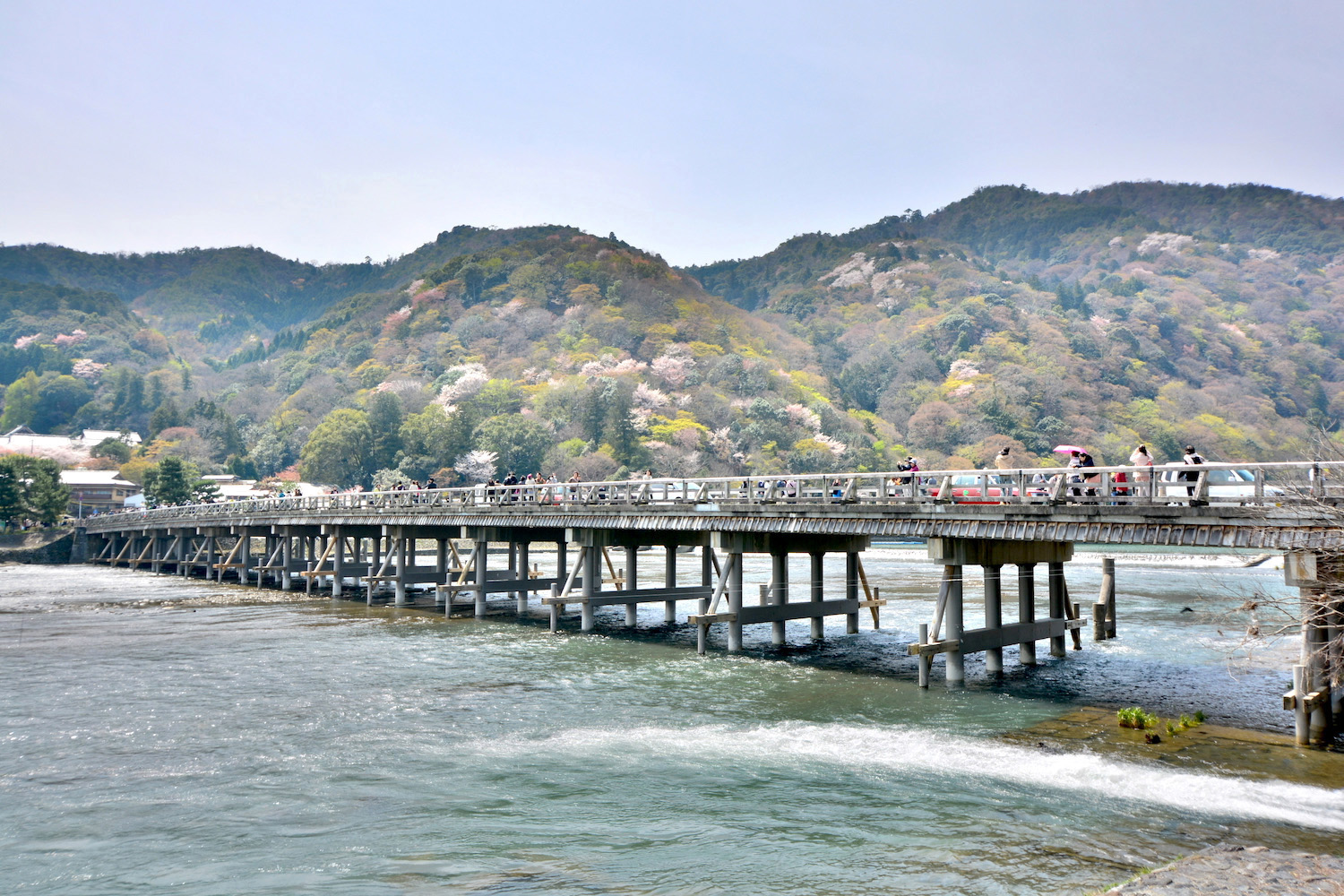 Many of the best Kyoto cherry blossom spots are located in Arashiyama, which some people consider to be in the city center but is actually 20-30 minutes away. You can visit some of the spots, like Tenryu-ji temple and Togetsu-kyo bridge, en route to the iconic Arashiyama Bamboo Grove. Others, like the "sakura tunnel" along the Keifuku Line, require a bit more of a detour from the typical tourist trail.
Fushimi Inari Shrine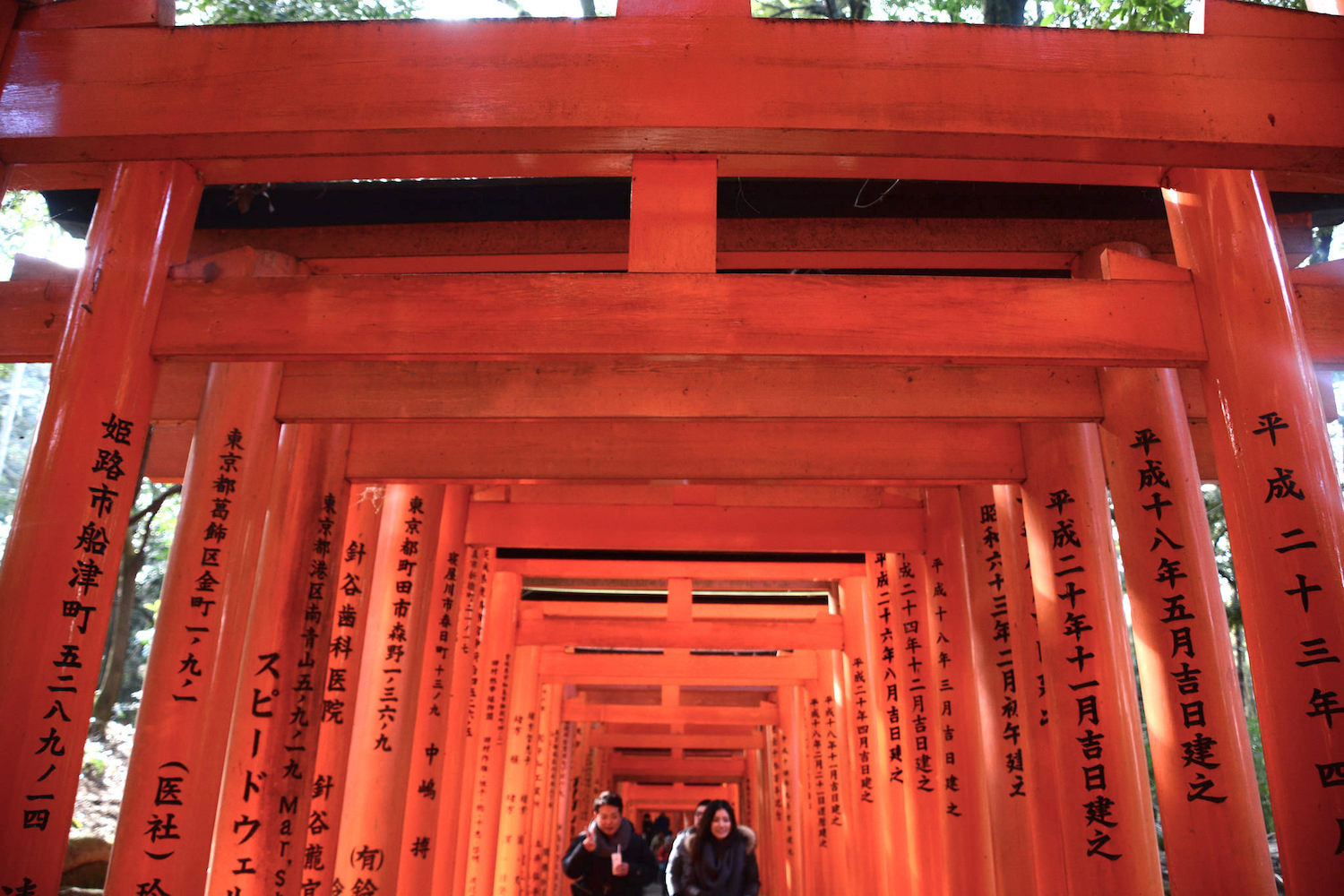 While the tunnel of torii gates you walk through at Fushimi Inari shrine obscures most of what's outside it, the shrine is home to many Yoshino cherry trees and is thus a popular hanami spot in Kyoto. Additionally, various viewpoints on your way up the side of the mountain allow you to get a bird's eye view of Kyoto with cherry trees bursting open, which is one of my favorite sakura season sights.
Other Kyoto Area Cherry Blossom Spots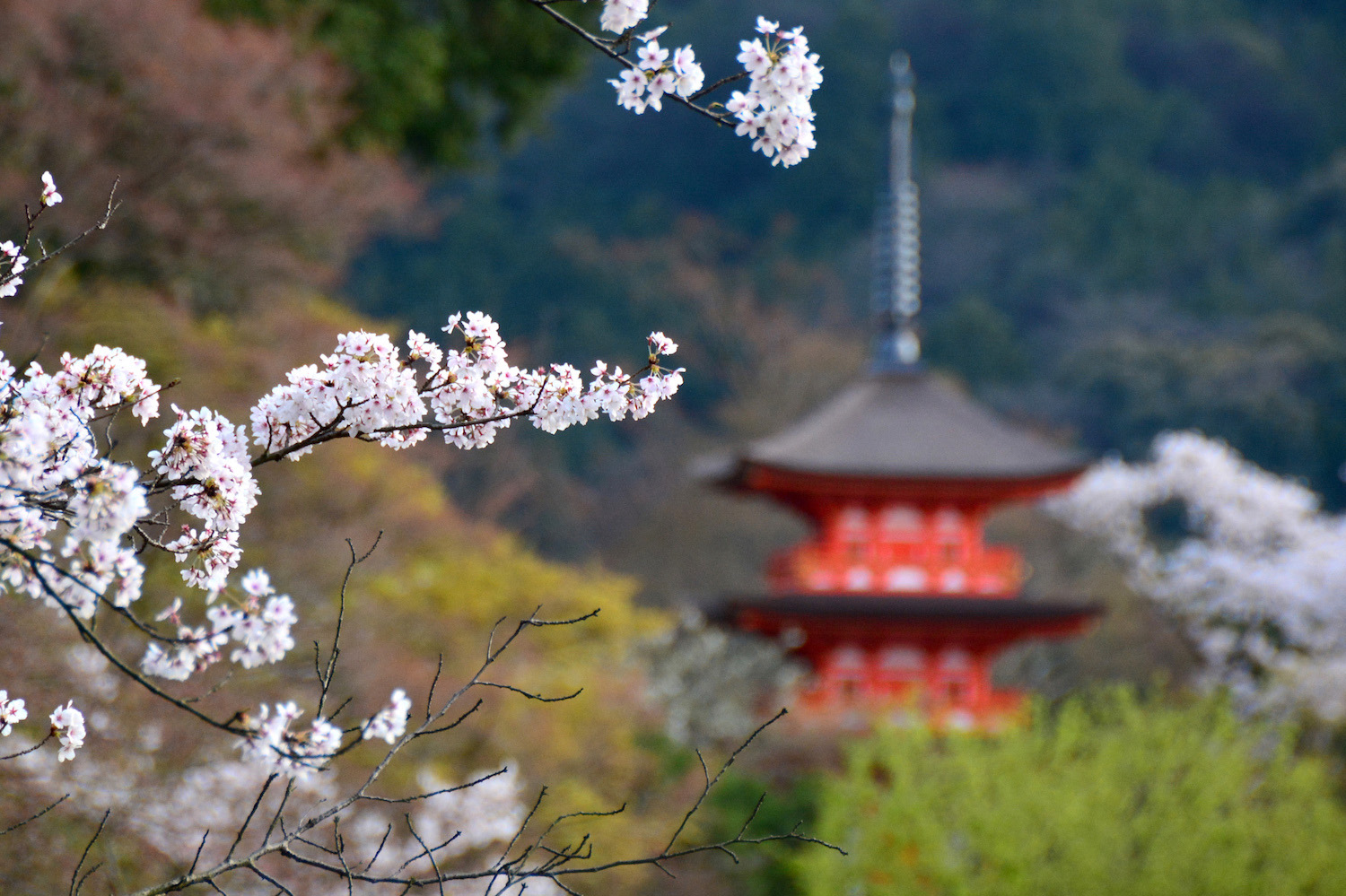 When it comes to the cherry blossom festival Kyoto holds every year, there's really no bad place to see it. Other places in the Kyoto area I love to go to see cherry blossoms include cities like Hikone and Nagahama on the shores of Lake Biwa, as well Tofoku-ji temple, which is located just south of Kyoto Station.
Cherry Blossom Day Trips from Kyoto
Nara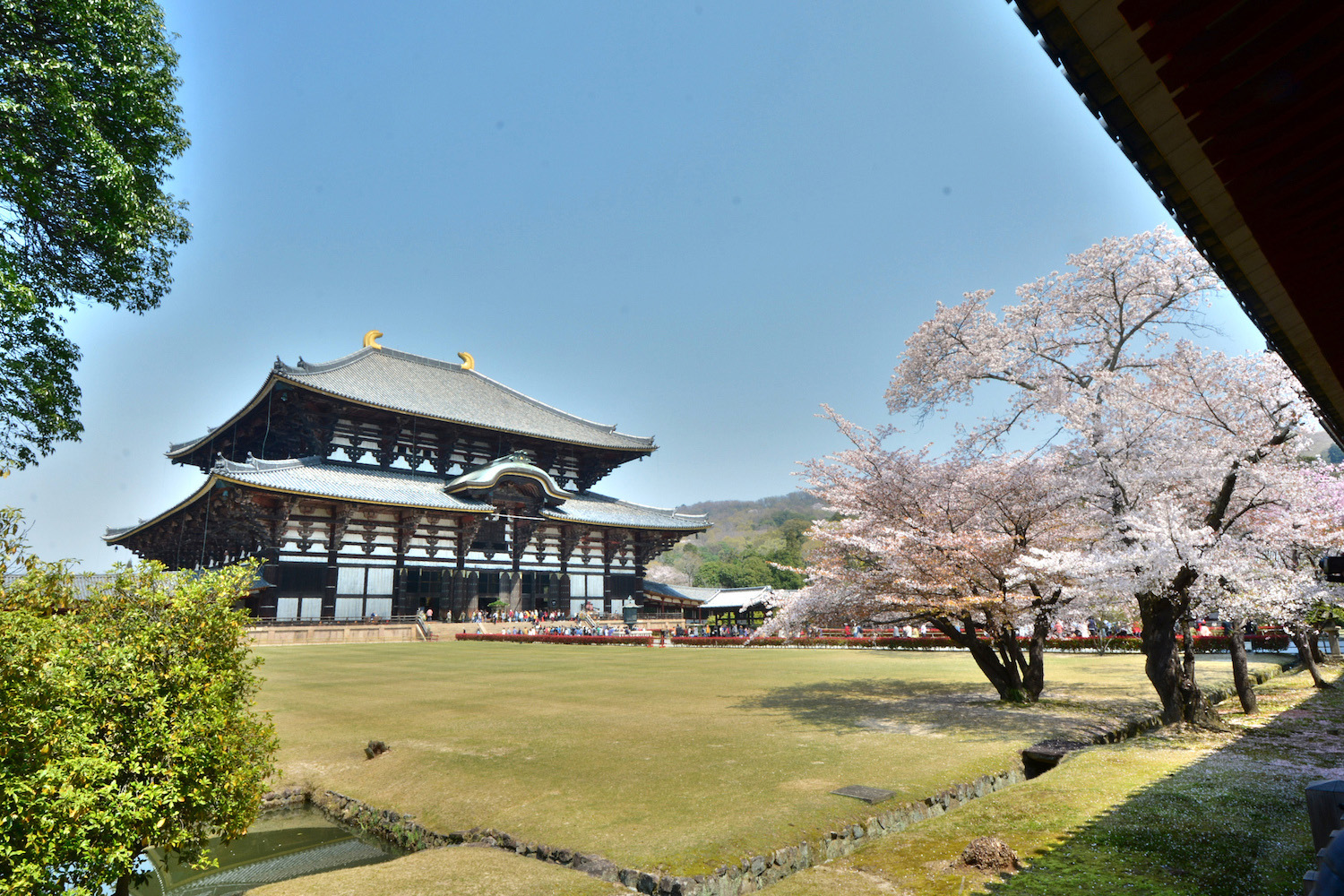 There's only one thing better than petting deer in the middle of the cherry blossom in Kyoto season, and traipsing amid some of the world's oldest wooden architecture—and that's doing both these things when cherry blossoms are at peak bloom. As is the case for most places in central Kyoto, Nara will be a madhouse during sakura season. Then again, you'll be mad with happiness as well.
Yoshino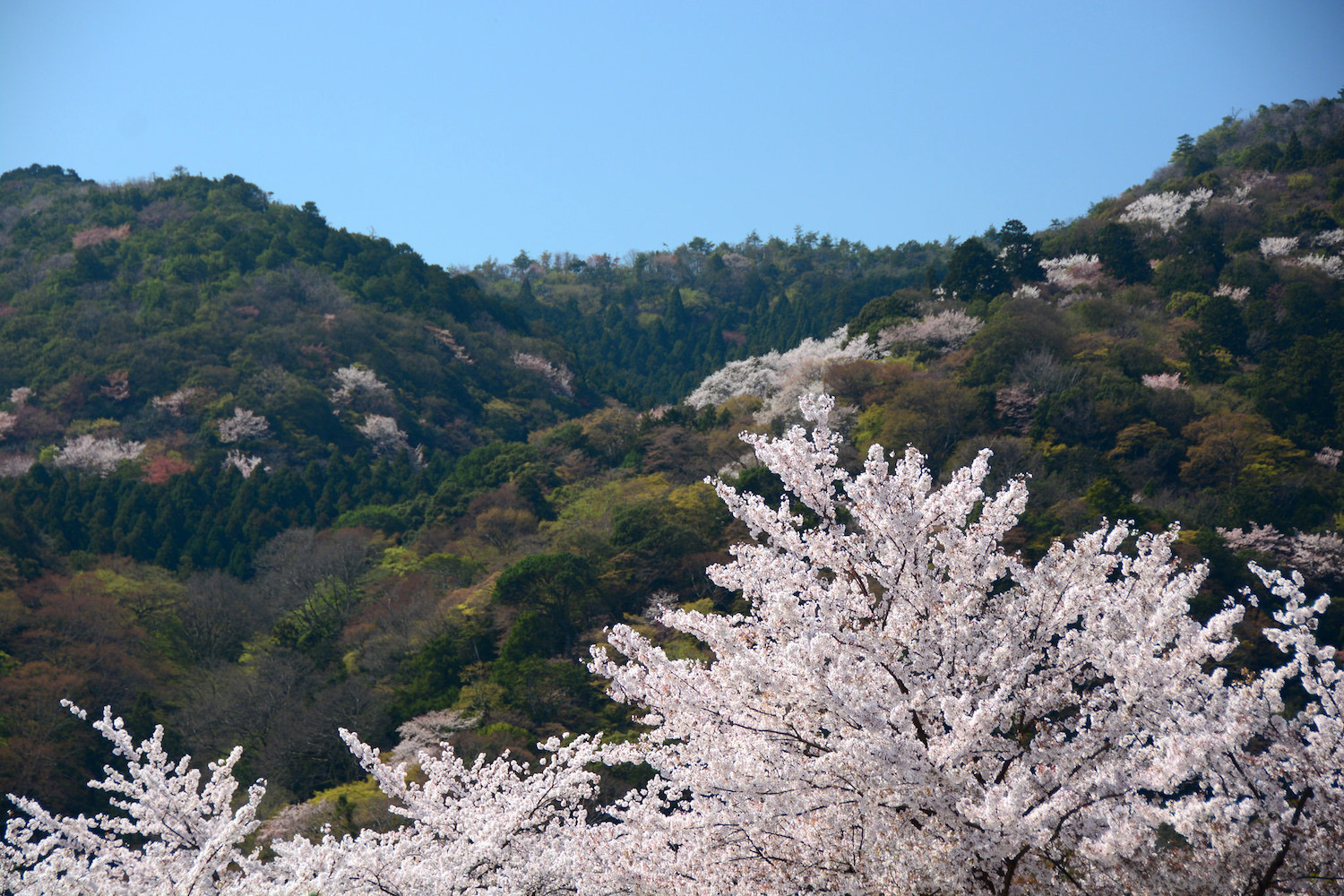 The beauty of this mountain notwithstanding, there are a few reason I recommend coming to Yoshino to see cherry blossom in Kyoto. Among them is the fact that since the mountain exists at many different elevations, part of it is at full bloom during most of the month of April. Which means that even if you mis-time your trip horrendously, you'll still have the opportunity to see fully-formed cherry blossoms.
Osaka and/or Himeji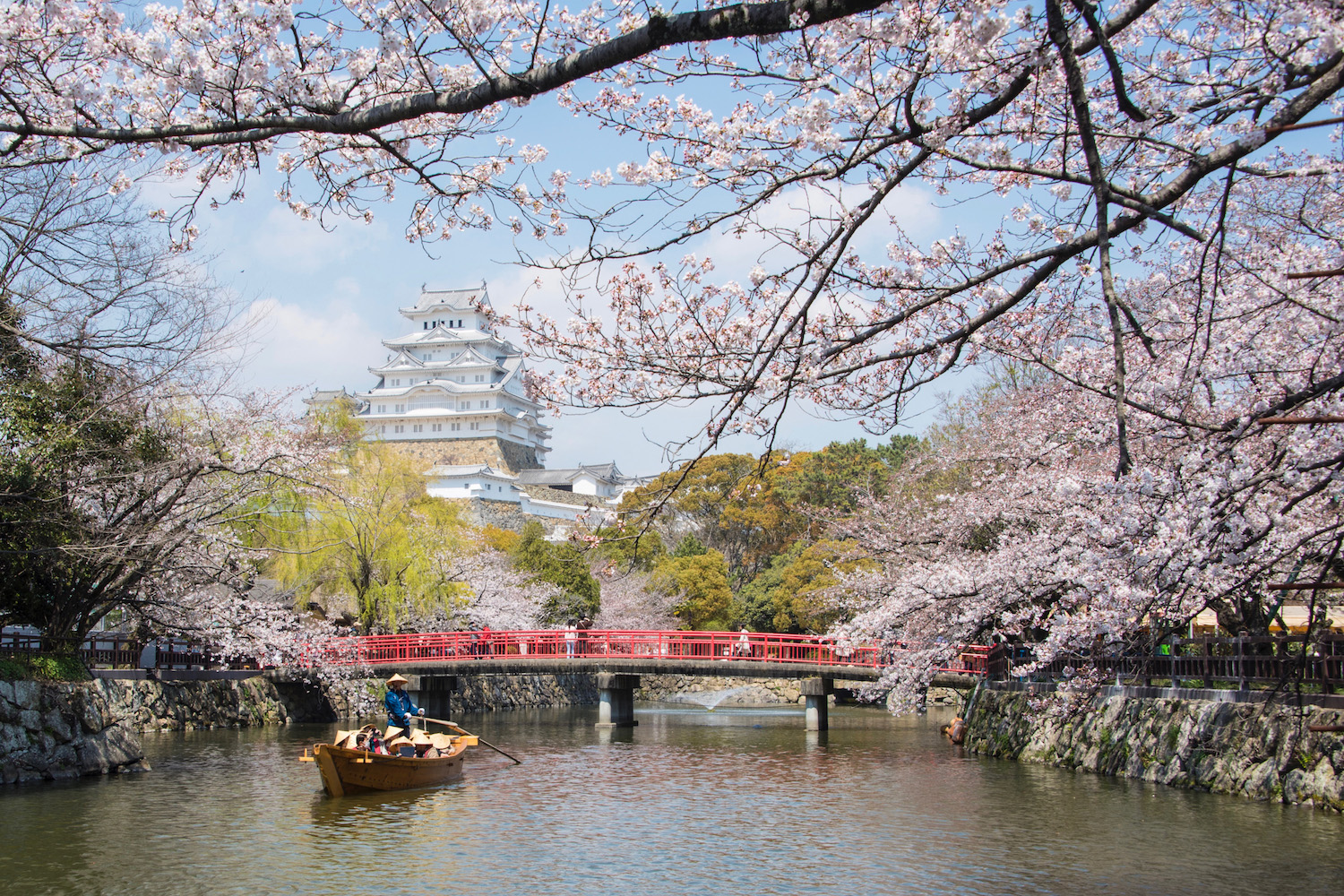 I've always said that Osaka is worthy of more than just a day trip from Kyoto, but since I know how hard it is to leave Kyoto behind during sakura season, I'll give you a pass. Obviously, the best place to head in Osaka for cherry blossoms is the city's castle. And speaking of which, Himeji (whose white castle is perhaps the most photographed in all of Japan) is not far from Osaka by Shinkansen.
Where to Stay in Kyoto for Cherry Blossoms
I've written articles about both the best places to stay in Kyoto and the best area to stay in Kyoto (and, more specifically, the city's best onsen hotels) in the city, but a few Kyoto accommodations stand out when it comes to their convenience for hanami goers. If you can afford it—and if it's available—I'd recommend booking Kyoto Ryokan Nanzenji Yachiyo, which actually sits in the garden of Kyoto's Nanzen-ji temple. A more affordable option is my perennial favorite Ryokan Kyoraku, which is a bit of a walk from the city center, but close to Kyoto Station for easy cherry blossom day trips. A cheaper option still is Santiago Guesthouse Kyoto, a hostel I called home on my very first trip to Kyoto (and Japan) half a decade ago.
The Bottom Line
Seeing cherry blossom in Kyoto is a dazzling experience regardless of the particulars, but with the tips I've laid out in this article in mind, you can take it to the next level. By devoting your time to the best hanami spots within and outside Kyoto's city center and staying in a place that situates you for easy exploration, you'll minimize your stress and maximize your wonderment. Most importantly, I'd provided an overview of how to time your trip to cherry blossom festival Kyoto holds every year—there's nothing in the world more awful than missing mankai, or full bloom.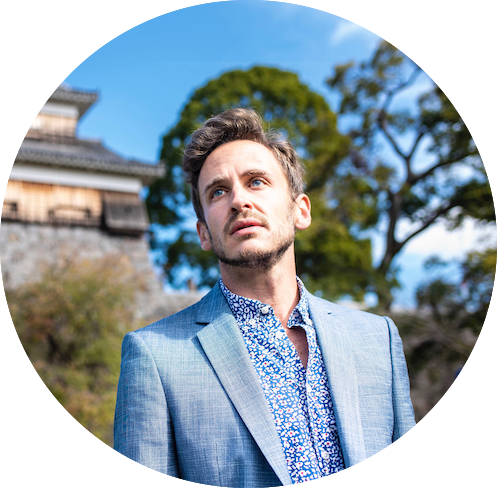 Japan Starts Here is information—and inspiration—for all your trips to Japan. My name is Robert and I'm happy you're here!