Is the Narita Express JR Pass compatible? This is a question I get from a lot of travelers, especially those who are deciding between different versions of the Japan Rail Pass as they plan their trips. (Spoiler alert: The answer is yes!)
With this being said, the Narita Express isn't the only way from Narita to Tokyo. Additionally, there are situations where it doesn't make sense to use a JR Pass to take the Narita Express, even if you plan to buy one in advance of your trip.
Over the next few paragraphs I'll address these and other questions, as well as comparing the journey from Haneda Airport to Tokyo to the one Narita-arriving passengers must take.
Is Haneda Really More Convenient Than Narita?
Before we begin discussing the Narita Express in earnest, I want to briefly re-litigate the Narita vs Haneda debate for those of you who are still on the fence. In my opinion, there are advantages (and disadvantages) to using either Tokyo Airport; I usually make my decision based on the price of the ticket and the compatibility of my arrival time to the Japan trip I want to take.
In fact, there is an argument to be made that Narita is actually just as convenient as Haneda, thanks to the Narita Express, which takes you straight to Tokyo Station in 60 minutes. Haneda is closer to central Tokyo if you plan to take a cab, but can be almost as far as Narita, time-wise, if you ride the Tokyo Monorail or the Keikyu Kuko Line and aren't bound directly for one of the stations along either route.
Important Facts About the Narita Express
Narita Express Price
A one-way ticket between Tokyo Station to Narita Airport costs ¥3,000 but if you buy a round-trip, it costs just ¥4,000, which represents a 33% discount. Note that even if you plan to use your JR Pass to gain access to the Narita Express, you'll need to make a (free) seat reservation in advance of your train's departure. Your Narita Express ticket entitles you to JR line transport anywhere in Tokyo—don't buy a second ticket!
Narita Express Schedule
The Narita Express departs the airport for central Tokyo at least one an hour, and sometimes twice per hour. Because of this, I try not to stress too much about the Narita Express timetable. If I miss one train, the next one will arrive in just 30-60 minutes. Your reserved seat is tied to the departure time on your ticket, however, so it's imperative that you don't miss your train once that's set in stone.
Narita Express Stations
From Narita Airport, the Narita Express originates at Terminal 1 and passes through Terminal 2 (which is connected to low-cost Terminal 3 by a walkway before stopping at Chiba station en route to Tokyo Station. Depending on which departure you take, the train either continues to Shinagawa and Yokohama, or heads to Shibuya, Shinjuku and Ikebukuro.
Narita Express vs Skyliner
Another way to get from Narita Airport to Tokyo is to take the Skyliner, a train operated by the private Keisei railway company. Boasting a travel time of just 36 minutes from Narita Airport to Nippori Station in northeastern Tokyo, the Skyliner costs ¥2,470 one-way. If you don't have a JR Pass and are staying in Asakusa, Bunkyo, Ueno or Akiharaba, the Skyliner might be a better option than the Narita Express.
Narita Airport to Other Cities
Plans for a Narita Shinkansen never have materialized, which means that unless you're traveling somewhere else in Narita's Chiba prefecture, you'll need to ride the train to Tokyo first. Once you've done this, you can ride Shinkansen to basically anywhere in Japan, since all lines originate at Tokyo Station. Note that the Narita Express arrives at a platform about 5-10 minutes by foot from the Shinkansen area.
Do You Need a JR Pass?
There are certain situations in which it makes more sense to pay cash for the Narita Express, even if you plan to have a JR Pass for part of the trip. For example, let's say you're spending about two weeks in Japan, and will spend the first three full days and the last night in Tokyo. Let's also assume that you'll travel to Mt. Fuji on day five (your fourth full day) but using a direct Fujikyu bus from Shibuya.
This would leave you with a total of eight full days in Japan where a Japan Rail Pass would be worthwhile. Keeping in mind that the cash price for a Narita Express round-trip is just ¥4,000, it would actually make more sense to buy the 7-day JR Pass in this case, even if you plan to take a Shinkansen or two during the period where it's not valid!
The Bottom Line
The questions related to the Narita Express JR Pass are more complex than you might expect on the surface. While you can absolutely use your Japan Rail Pass to ride the Narita Express, this isn't always the most cost effective option. This is presuming that you don't travel to Tokyo using alternate means, or that you don't end up booking a flight that arrives at the more convenient Haneda Airport. Still feel stumped as you plan your trip? Consider commissioning a custom Japan itinerary.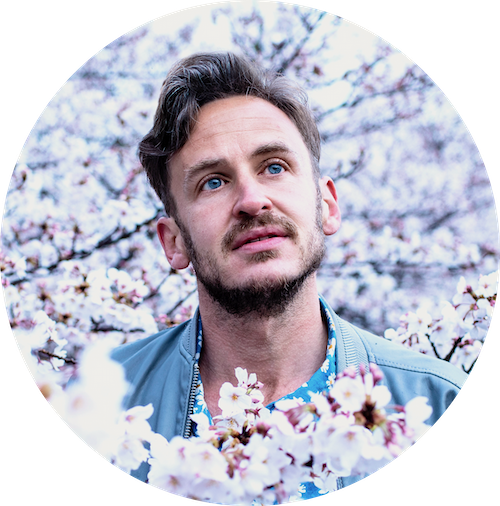 Japan Starts Here is information—and inspiration—for all your trips to Japan. My name is Robert and I'm happy you're here!