For many years, the Haneda vs Narita debate was obsolete. The majority of international flights to Japan arrived to Narita, which meant that most travelers had little choice where they arrived—they simply hopped on the Narita Express (or Keisei Skyliner) and bit their tongue during the long journey to the city.
As Japan reopens in the wake of covid-19, the question of HND vs NRT has been reignited. Changes in longstanding government policy have allowed an expansion of flights into Haneda, the closer of Tokyo's two airports to its central business districts, which led some airlines to shift their entire operations from Narita.
A you plan your next trip to Japan, keep these distinctions between Tokyo's gateways to the world in mind.
The History of Haneda vs Narita
Prior to 1978, when Narita ("New Tokyo International Airport") opened, there wasn't a question between Narita or Haneda—Haneda ("Tokyo International Airport") was the only game in town. Past this point, however, the government strongly incentivized carriers to shift all medium- and long-haul flying to Narita, though some regional routes remained at Haneda, not unlike the systems that would eventually arise in Seoul (Incheon vs Gimpo) and Shanghai (Pudong vs Hongqiao).
The Tokyo airport debate re-ignited in the early 2000s, as Haneda Airport prepared its new international terminal for a 2010 opening. Over the past decade, the Japanese government has been gradually awarding "slots" to carriers, which have shifted flying from Narita to Haneda whenever possible. The doomed Tokyo 2020 games accelerated this shift, with more than a dozen US-Japan flights (including Delta's entire Tokyo operation) moving from Narita to Haneda in the years before covid-19 (or, at least, government responses to it) crushed Japan's Olympic dreams.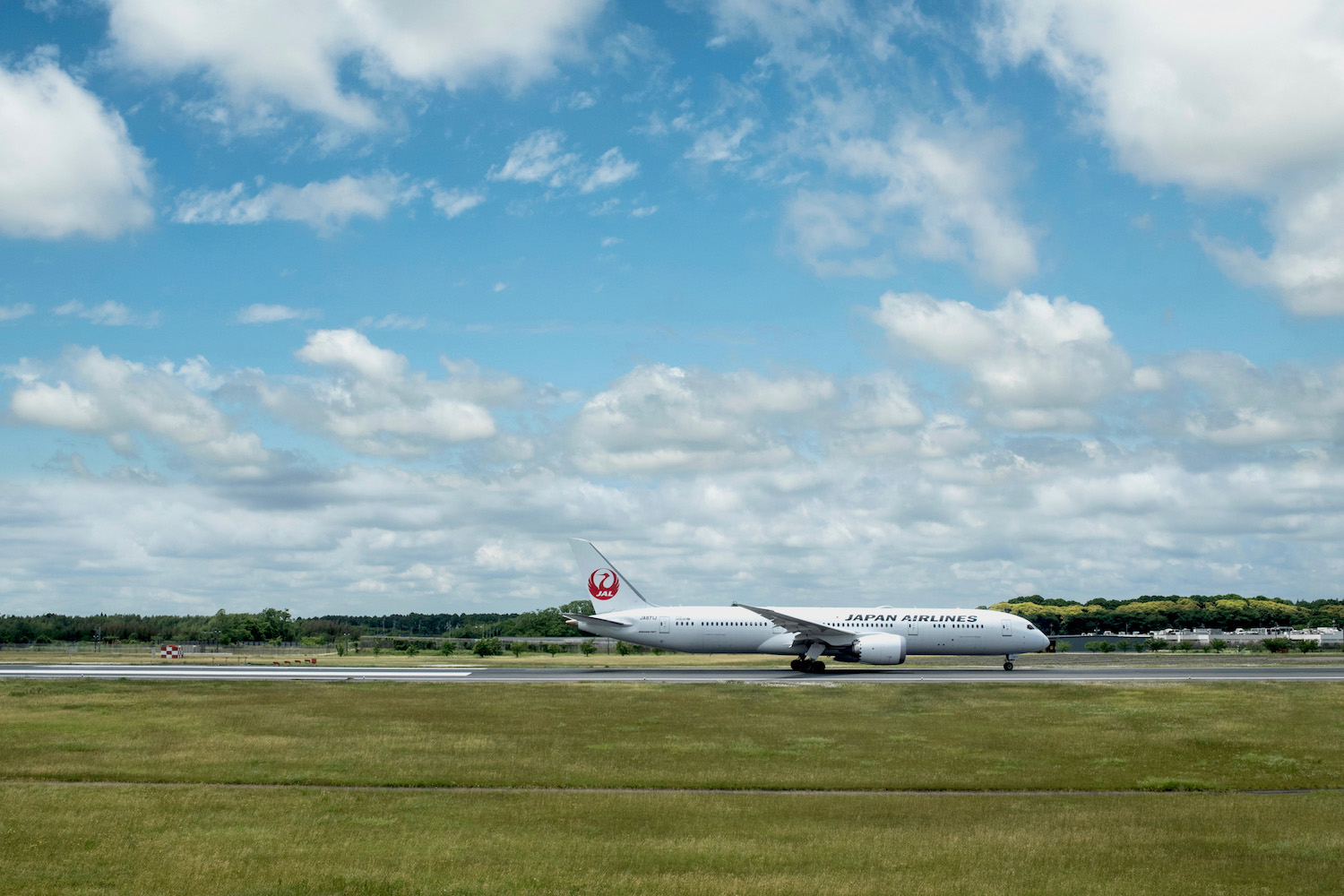 Haneda vs Narita: Key Points of Contrast
Distance from Tokyo of Narita vs. Haneda
When choosing between Haneda or Narita airport, a factor many people use is the distance (or perceived distance) from Tokyo. Haneda is located in Ota—the distance from Haneda Airport to Tokyo is less than 20 km south of Tokyo Station, while Narita is actually in Chiba prefecture, a whopping 71.1 km away. This leads many travelers—and most travel pundits—to conclude that Haneda is the closest airport to Tokyo and therefore, the best.
There are a few problems with this theory, including that due to the particulars of public transport (which I'll expand upon in a few paragraphs), Narita isn't that much farther from Tokyo than Haneda. Additionally, which Tokyo airport you choose should depend upon where, specifically, in Tokyo you plan to be. Narita is much closer to destinations in Chiba prefecture, as well as eastern areas of Tokyo like Nippori and Asakusa.
Haneda vs. Narita Terminals
A more superficial factor when considering Narita or Haneda airport is the airport experience itself. Well, part of this is superficial. And while I have a personal, nostalgic fondness for transiting through Narita Airport en route to Southeast Asia many moons ago, it's difficult to deny that either of its terminals is as modern or enjoyable as the Haneda Airport International Terminal.
Of course, this factor can also be very practical. While comparing NRT vs HND in terms of domestic flights is no contest (about 90% of domestic flights departing Tokyo leave from Haneda), connecting at Haneda actually requires transiting to a completely separate facility, necessitating a train, bus or taxi journey several kilometers away. The domestic terminals at Haneda are also pretty janky, for what its worst, and wouldn't be out of place at Narita.
Facilities at Narita vs. Haneda
Now, let's delve more into the specifics of facilities of Haneda vs Narita airport, rather that simply saying that one is new and shiny, the older old and dilapidated. International operations at Haneda are confined to one building, which houses both the airport's plentiful duty free shopping, as well as JAL's Sakura Lounge locations, various ANA Lounge and ANA Suites Lounge outlets and a few other places where premium passengers can relax. Read my comparison between ANA and JAL here.
The lounges at Narita aren't awful (especially not JAL's in terminal 2, which have recently been renovated), but when it comes to which Tokyo airport is better, the single roof under which Haneda's facilities sit does make them more attractive to travelers. The pre-security Edo Market dining complex at Haneda is also very excellent, and there is nothing comparable to it at Narita.
Haneda vs. Narita Flights and Destinations
When it comes to flights and destinations, the main difference between HND and NRT airport is that the former is primarily a domestic hub, and the latter is international. If you're flying from the United States to somewhere else in Asia, you are almost certain to pass through Narita—or at least historically, you were. Increased long haul flight slot allocations in the lead up to Tokyo 2020 (more on that in a moment) have allowed airlines (particularly Star Alliance and oneworld partners of ANA and JAL) to offer more international-to-international connections via Haneda.
With this being said, you are still relatively likely to transit through Narita. On the other hand, on the domestic front, there's really no contest between Tokyo Haneda or Narita. Only a handful of domestic destinations are accessible via Narita, while you can fly basically everywhere in Japan via the domestic flights offered by the carriers at Haneda.
Connections at Narita vs. Haneda
As I alluded to earlier, when choosing which airport in Tokyo is better to connect at, there are some disadvantages of Haneda vs. Narita, in spite of the former having significantly more domestic destinations than the latter. Upon arriving at Haneda from your international flights, you'll need not only to clear immigration and customs, but to travel to Terminal 1 (for JAL) or Terminal 2 (for ANA flights, except for those operated by StarFlyer and ones to Fukuoka and Kitakyushu).
As far as what this entails, the good news is that it's free, whether you take one of the frequent shuttle buses, or show your connecting boarding pass to the Tokyo Monorail attendant. Contrasting Tokyo Haneda vs Narita on this front, Narita international-to-domestic connections require a short (well, in some cases, not so short) walk. International-to-international connections at both airports are very similar, since you only need to re-clear security.
Public Transport from Haneda vs. Narita to Tokyo
Let's go back to where we started. Specifically, the idea that when it comes to choose a Tokyo airport, which is better depends largely upon convenience. And while the distance of Haneda to most of central Tokyo is less than Narita's, certain public transportation options make this less important.
I'll start by saying that if you plan to take a taxi or travel by Limousine Bus, thereby traveling only by road, then the question of Haneda and Narita airport is settled—Haneda is closer, unless you'll be in eastern Tokyo. On the other hand, Narita to Tokyo Station takes less than an hour by Narita Express, and is direct. By contrast, many rail-bound travelers who arrive at Haneda will need to transfer (either from the Monorail to the JR Yamanote Line at Hamamatsucho, or from the Keikyu Kuko Line at Shinagawa or Shimbashi stations), which can lead to a journey time that is easily 45 minutes.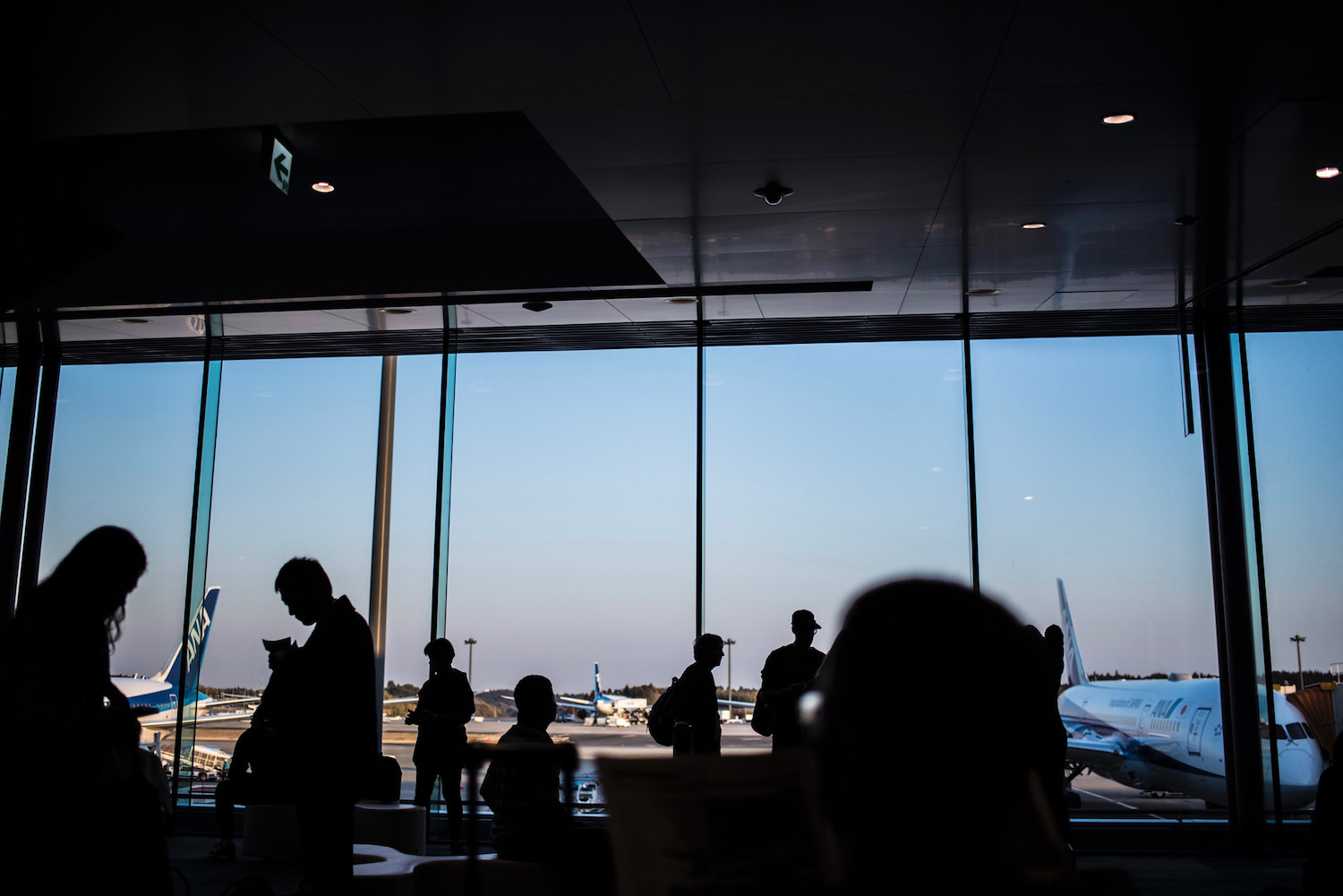 The Future of Haneda vs Narita
Some people speculate that Tokyo's airport situation will one day (maybe soon?) mimic what became of London's during the early 2000s, when a sudden liberalization of Heathrow saw Gatwick all but abandoned. The aforementioned decision of Delta to pull completely out of Narita affirms this point of view, as does the myth (which I've debunked) among HND or NRT "experts" that Narita is simply too far away to serve as a gateway to Tokyo, or too in need of modernization to compete with other connecting hubs in Asia.
I have another theory, however. Japan's will once again reach and exceed its pre-Olympic tourism peak—Osaka having been awarded the 2025 World Expo hammers this home. Moreover, Tokyo's population and economy continue growing and increasing in spite of Japan's dying and shrinking. For so many reasons, I believe that a competition between to the two to be the best airport Tokyo offers to consumers will emerge. By the mid-2020s, both of Tokyo's airports will be busier (and better) than ever.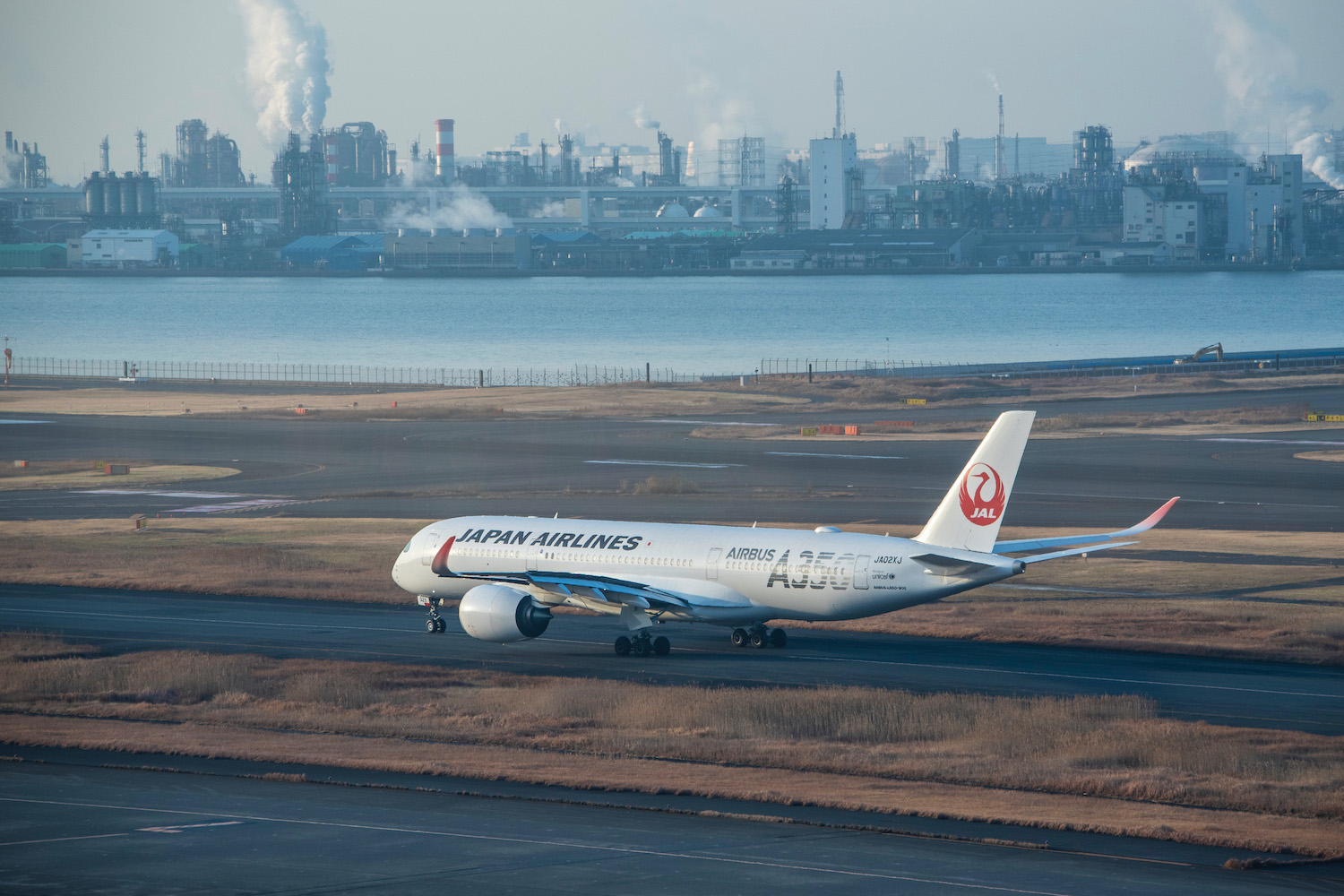 Other International Airports in Japan
Although the majority of long-haul flying to Japan passes through Tokyo's two airports, the debate isn't solely a Haneda vs Narita one. Here are some high-profile medium- and long-haul routes that bypass Tokyo complete:
San Francisco to Osaka-Kansai on United Airlines
Honolulu to Nagoya-Centrair and Osaka-Kansai on JAL and Hawaiian, respectively
London, Munich and Zurich to Osaka-Kansai on British Airways, Lufthansa and Swiss
Helsinki to Fukuoka, Osaka-Kansai, Nagoya-Centrair and Sapporo New Chitose on Finnair
The lesson here? While most travelers need to choose between Tokyo Narita or Haneda, this simply isn't true in all cases—and determining the best airport in Tokyo might not be an existential matter for you.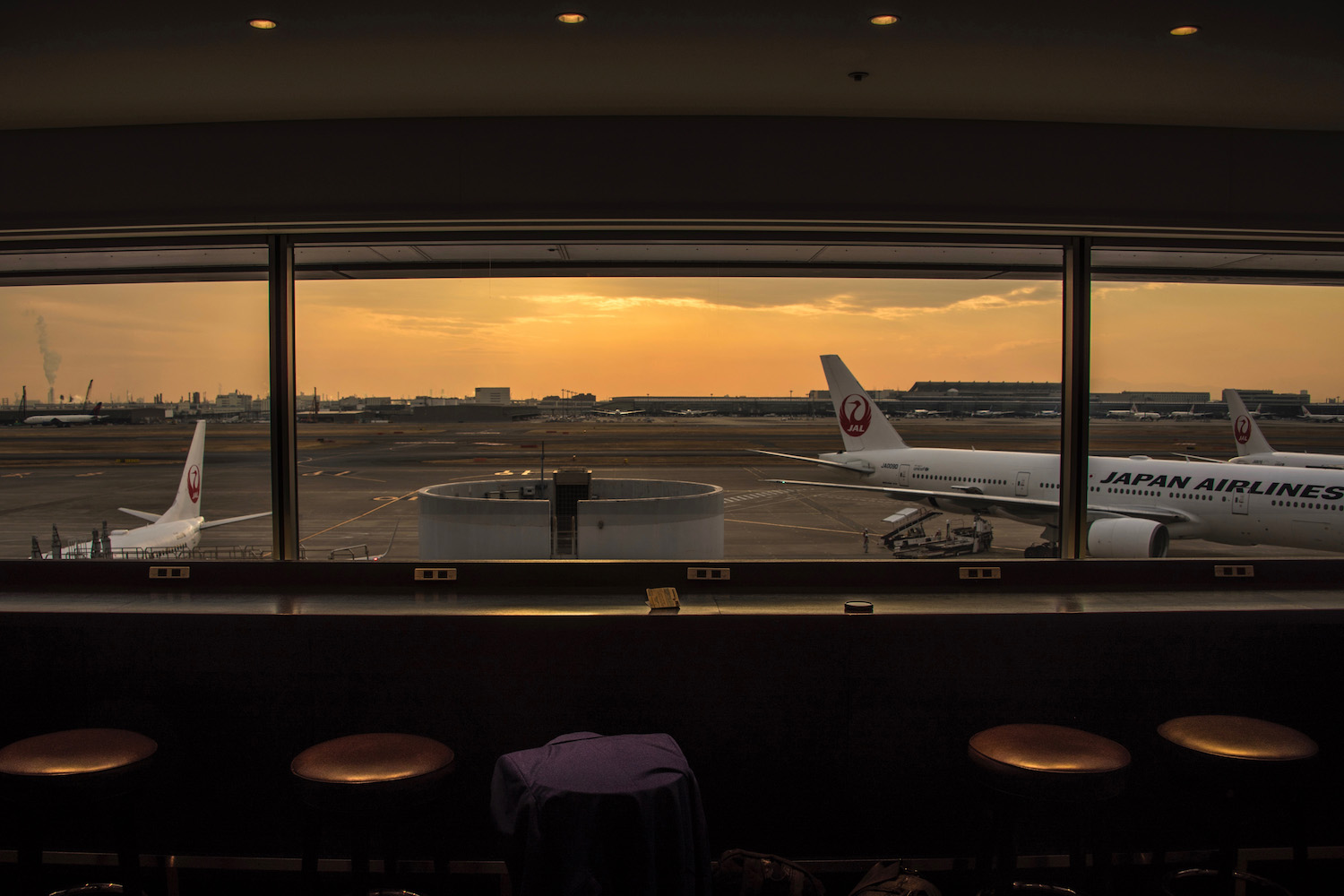 Other FAQ About Haneda vs Narita
Is Haneda or Narita closer to Disneyland?
Haneda is definitely closer to Disneyland, geographically, than Narita, at 24 km vs 58. However, this shouldn't be a main point of contention in your Haneda vs Narita considerations, as both airports offer direct Limousine Bus service to the park.
Which is busier Haneda or Narita?
Haneda is technically the busiest of the Tokyo airports by passenger movements, but Narita served more international passengers or flights, at least before 2020. It was expected that most international flights would move from Narita to Haneda in early 2020, but that now appears to be a 2023 event, thanks to lingering effects of covid-19.
Which is Tokyo's main airport?
It's difficult to say whether Haneda or Narita is Tokyo's main airport. While Haneda is closer to the city and has seen more investment and media focus as of late, much of Japan's international traffic still arrives at Narita.
The Bottom Line
Deciding whether to arrive at Haneda or Narita is a consequential decision, particularly for business travelers on short trips to Tokyo. While both are relatively close to the city in time-terms thanks to express rail services offered between them, Haneda is both more convenient (in terms of distance) and more enjoyable, with its international terminal having been rebuilt in 2010. Need personalized help putting the finishing touches on your trip to Japan? Hire me to create a custom Japan itinerary—and let me sweat the details!