If Tokyo were like most cities, the question of which airport to fly into Tokyo would be a simple one to answer—Haneda vs Narita, yes or no. Tokyo is not like most cities, however, usually for better—but, in one important case, for worse: Deciding whether to use Haneda Airport, which is smaller and closer to the city, or international-focused Narita Airport in Chiba prefecture, can be a complicated choice.
This post will not only address which Tokyo airport is better for your individual travel circumstance, but will also provide interesting information about the Tokyo's two airports you might not have previously known. (Spoiler alert: They're both amazing in their own way!)
The Closest Airport to Tokyo: Haneda or Narita
Distance-wise, Haneda Airport to Tokyo is simply a shorter trek than the one you take from Narita. So if you plan to take a cab into Tokyo (go on with your bad self, big baller!), it's probably a no-brainer that you should fly to Haneda. This is also the case if you plan to take a more economic road route, such as the Limousine buses that run from the airport into Tokyo.
However, if you plan to travel by train, the answer isn't as clear-cut. The Narita Express runs directly from Narita Airport to Shinjuku, for example, in just over an hour; riding public transportation to Shinjuku from Haneda requires a transfer from the Tokyo Monorail to the Yamanote Line and takes almost as long. So if it's time (and thus convenience) you're judging on, there might not be a big difference between Narita vs Haneda.
Which Tokyo Airport is the Most Enjoyable?
Comparing Haneda vs Narita size, you could be forgiven for thinking that Haneda would be easier to navigate. And in fact, if you are simply arriving to the airport for an international flight (or heading into Tokyo after one) I'd actually say this is the case, since all international airlines at Haneda operate out of a single (and basically brand-new terminal); at Narita, JAL and its oneworld partners occupy Terminal 2, which is completely separate from Terminal 1 and the other airlines; low-cost carriers use Terminal 3.
Of course, convenience is only a small part of enjoyment, but I'd actually say Haneda wins in many other categories. For example, when deciding whether Narita or Haneda airport shopping and dining is better, there's simply no contest. The same can be said about airport lounges in a way as well, though because of Haneda's single-terminal design, the state-of-the-art lounges there tend to be a bit more crowded than the more vintage styles at Narita (which, bias alert, I love due the nostalgia I feel about my first connections there more than a decade ago).
Another small fact about Narita that is interesting, but sometimes inconvenient, is that the airport doesn't actually own all the land on the site—you can see this if you arrive on the more distant runway, as your plane passes a billboard that says "Down with Narita Airport." The result of unsettled land-rights skirmishes from the construction of the airport in the 1970s, this can result in long taxi times that are annoying to some travelers.
International-Domestic Connections (and Vice-Versa) at Tokyo Narita or Haneda
This category is a bit more difficult to pin down. I'd say that transfer from Haneda international to domestic is more problematic than at Narita; you need to ride the Tokyo Monorail (or a free shuttle bus) from the international terminal to domestic Terminals 1 or 2, which are used by JAL and ANA respectively. Each of Narita's terminals, meanwhile, has its own domestic flights, which means that as long as you're connecting between the same airline or alliance, your journey should be much shorter.
Of course, there are simply way more Japan domestic flights at Haneda Airport (really, there are only a handful at Narita), which means that while international-to-domestic connections (or vice-versa) are easier at Narita Airport, they're simply not going to be possible most of the time. As a result, the issue of which Tokyo airport is better, when it comes to this category, might be moot depending on your itinerary.
Travel Between NRT to HND
Increasingly, international itineraries include an arrival at Narita and departure from Haneda (or the reverse). For example, if you're flying from Dallas to Bangkok, you'll often find cheaper tickets continue with a HND-BKK flight, instead of one of the NRT-BKK frequencies. Which begs the question: How do you travel from Tokyo Narita to Tokyo Haneda?
The distance from Narita to Haneda is a whopping 80 km, but in spite of this a direct limousine bus is usually the best way to go. Of course, I'd recommend visiting the Keisei counter (or Hyperdia) before you buy your bus ticket to see if an "Access Express" departure is soon. This is a local service without assigned seating, and it isn't extremely fast like other Keisei services, but if you arrive at a high-traffic time, it can be the best transfer option.
The Bottom Line
Is Haneda or Narita better for you? A lot of the answer will depend on the particulars of your travel plans, though I trust this article has highlighted facts about both airports that will make choosing easy. Both airports are excellent, like most everything else in Japan, but they're definitely not the same. Whether you're transferring through the Tokyo airport or are actually going to explore Japan, I hope you enjoy your trip!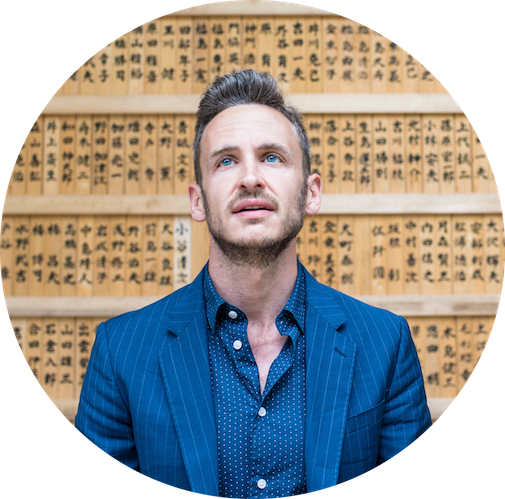 Japan Starts Here is information—and inspiration—for all your trips to Japan. My name is Robert and I'm happy you're here!