For many years, I was of the opinion that 3 days in Tokyo was the ideal amount of time to spend in Japan's capital. I still feel that way to some extent—if I didn't, I wouldn't have written this post—but I do feel that in some instances, a longer duration is justified.
I'll get to those in a second. For now, I'll delve into explaining how you can optimize your tour of the best Tokyo attractions to a three-day period, whether that's as a kickoff to a longer trip of Japan, or a long weekend holiday from somewhere else in Asia.
Indeed, the best thing about this article is that it lays the groundwork for any Tokyo itinerary, no matter how many or few nights you plan to sleep in the city.
Where to Stay in Tokyo
Speaking of which, why don't we start by talking about hotels? After all, if you've got just 3 days in Tokyo, it's absolutely essential that you stay in a central location. I'm thinking in particular about Akasaka (just west of Tokyo Station) or Kanda (just north of it), but the reality is that locations as disparate as Ginza, Ryogoku and even Shinagawa can provide convenient bases for exploring Japan's capital.
When it comes to specific Tokyo hotels, I love properties such as Akasaka's Hillarys Hotel and the Kanda Ekimae location of APA, one of my favorite Japanese hotel chains. These are relatively basic hotels, however. Travelers with a bigger budget might prefer to stay at the luxurious Hotel the Celestine (which has locations both in Ginza and in Mita, near the base of Tokyo Tower), or even the downright opulent Tokyo Station Hotel—can you guess where that's located?
What to Do With 3 Days in Tokyo
Spend a morning in ancient Asakusa
Think Tokyo is just ultra-modern, neon-bathed cityscapes? Think again! A stroll along Nakamise-dori from the towering Kaminarimon gate to the ancient Senso-ji temple of Asakusa will, on its own, disprove this misconception. Other adjacent historical areas of Tokyo to explore while you're here include Yanaka, which is just to the west of Nippori station and Ryogoku, Tokyo's longstanding hub of sumo.
And an evening—or two—in futuristic Shinjuku and Shibuya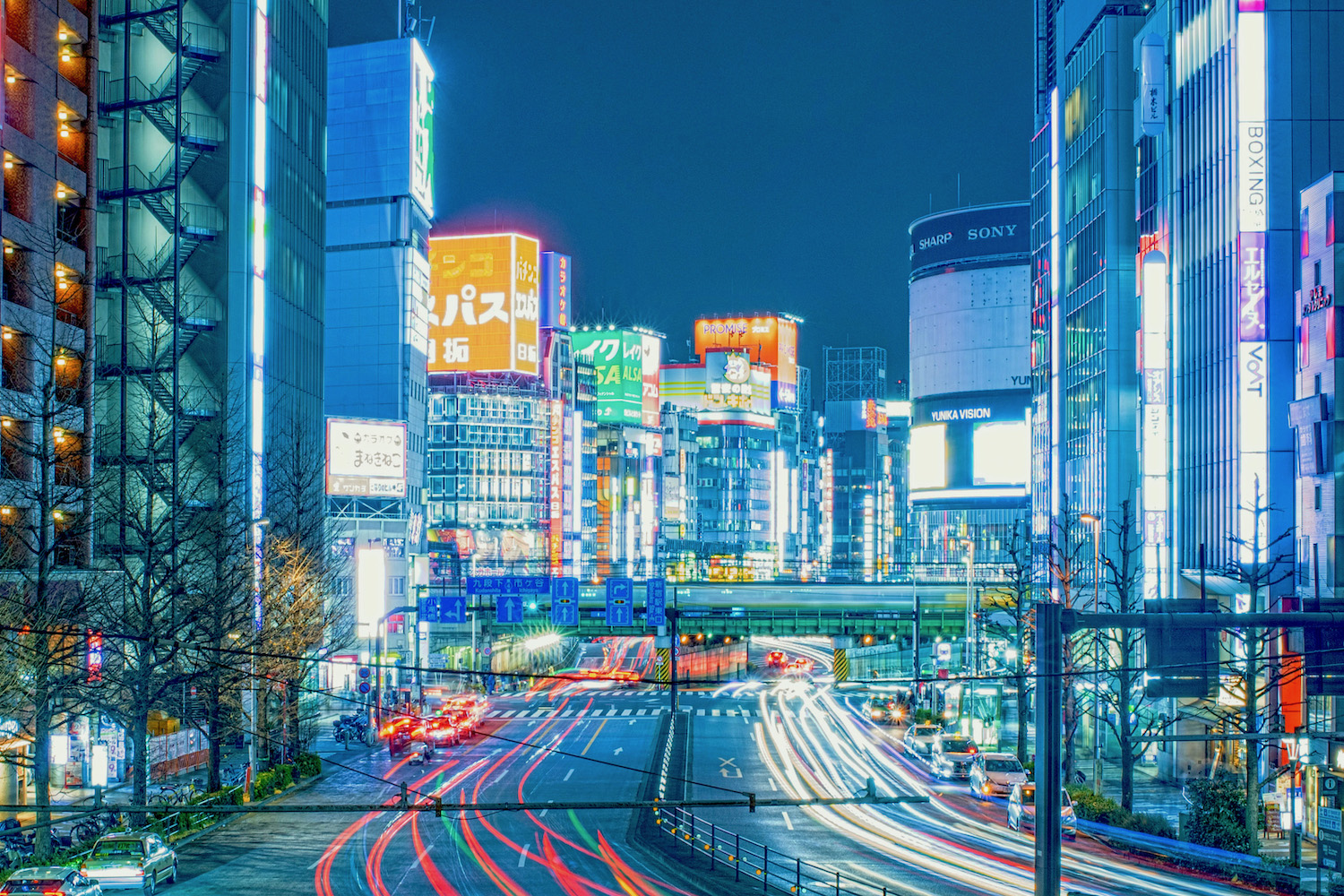 This is not to say, of course, that you can't spend some parts of your 3 days in Tokyo enjoying relatively clichéd versions of the city's ambiance. Beyond Shinjuku's lively Kabukicho and the crowded "scramble" crossing in Shibuya, other places in Tokyo to visit at night include glitzy Ginza and its historical Kabuki-za theater, plus Akihabara, famous for its video game arcades and manga shops.
Eat your way through Tokyo's markets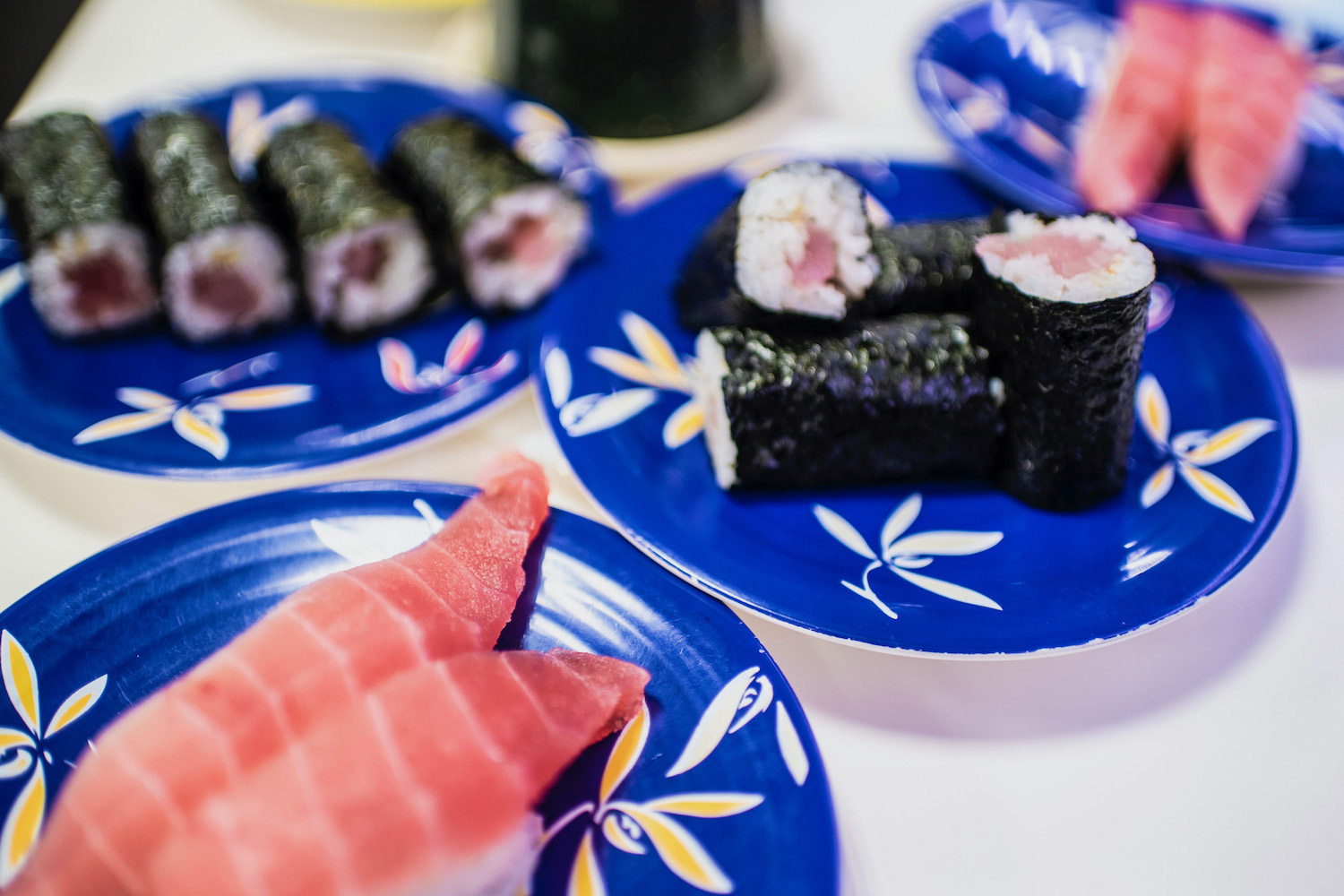 Want to watch a tuna auction in Tokyo? In my opinion, it isn't necessarily worth waking up at 3 am, especially since you can enjoy "sushi for breakfast" at historical Tsukiji Outer Market as late as 10. (Side note: Although the new, purpose-built Toyosu Market is impressive, architecturally, it is relatively sterile—I wouldn't recommend going there.) Another market that's a must-visit for foodie trips to Tokyo is Ameyoko, to the south and west of Ueno station.
Go off the beaten path as much as possible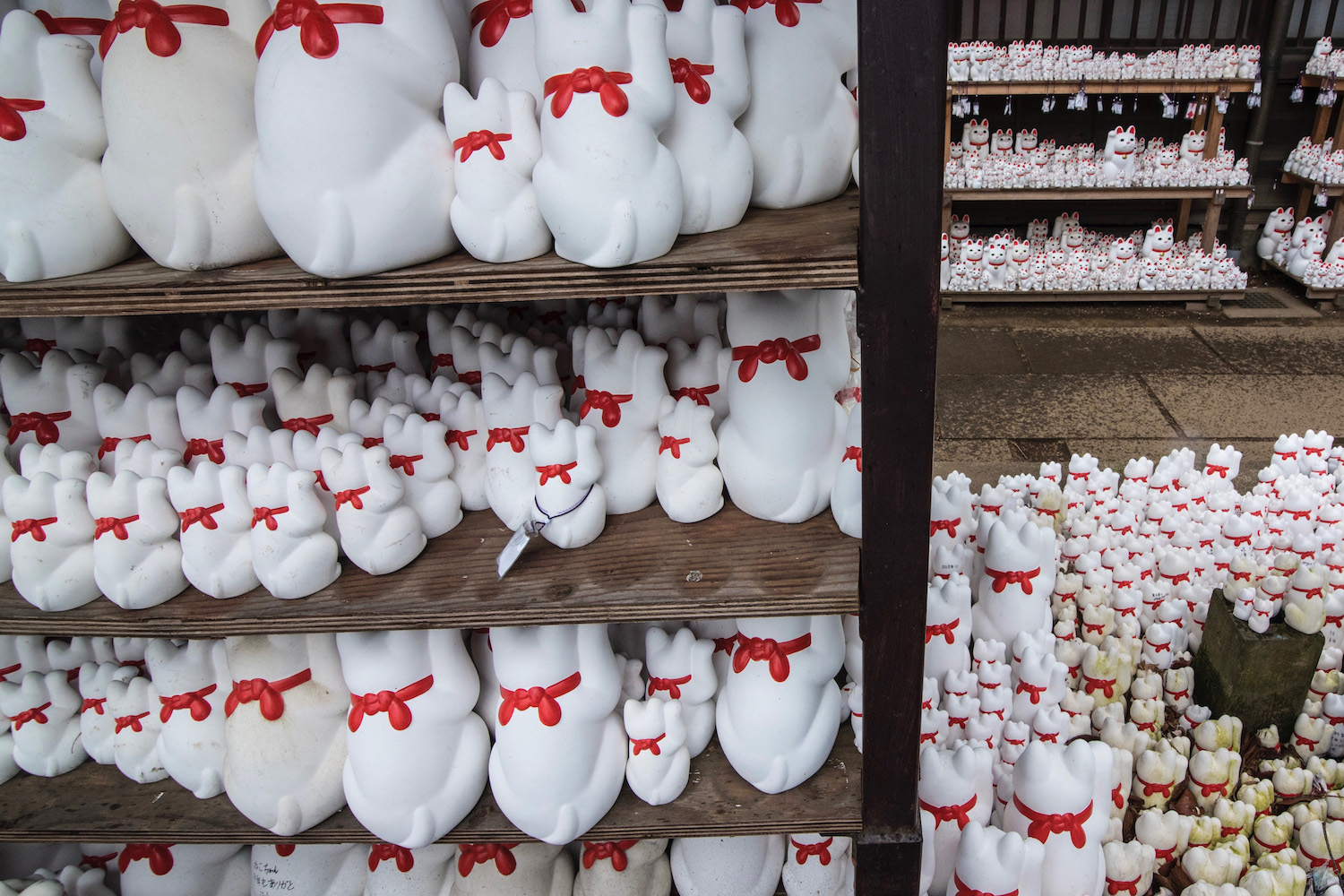 3 days in Tokyo might not seem like a lot, particularly if you have a long list of "must-see" attractions you want to tackle. However, opportunities to get off Tokyo's beaten track still exist, particularly if you manage your time in a smart way. For instance, after spending a morning along Harajuku's Takeshita Street or on the serene grounds of the Meiji Shrine, you could ride the train westward into Setagaya, where the Gotokuji "lucky cat" temple beckons.
Take a day trip—try to settle on just one!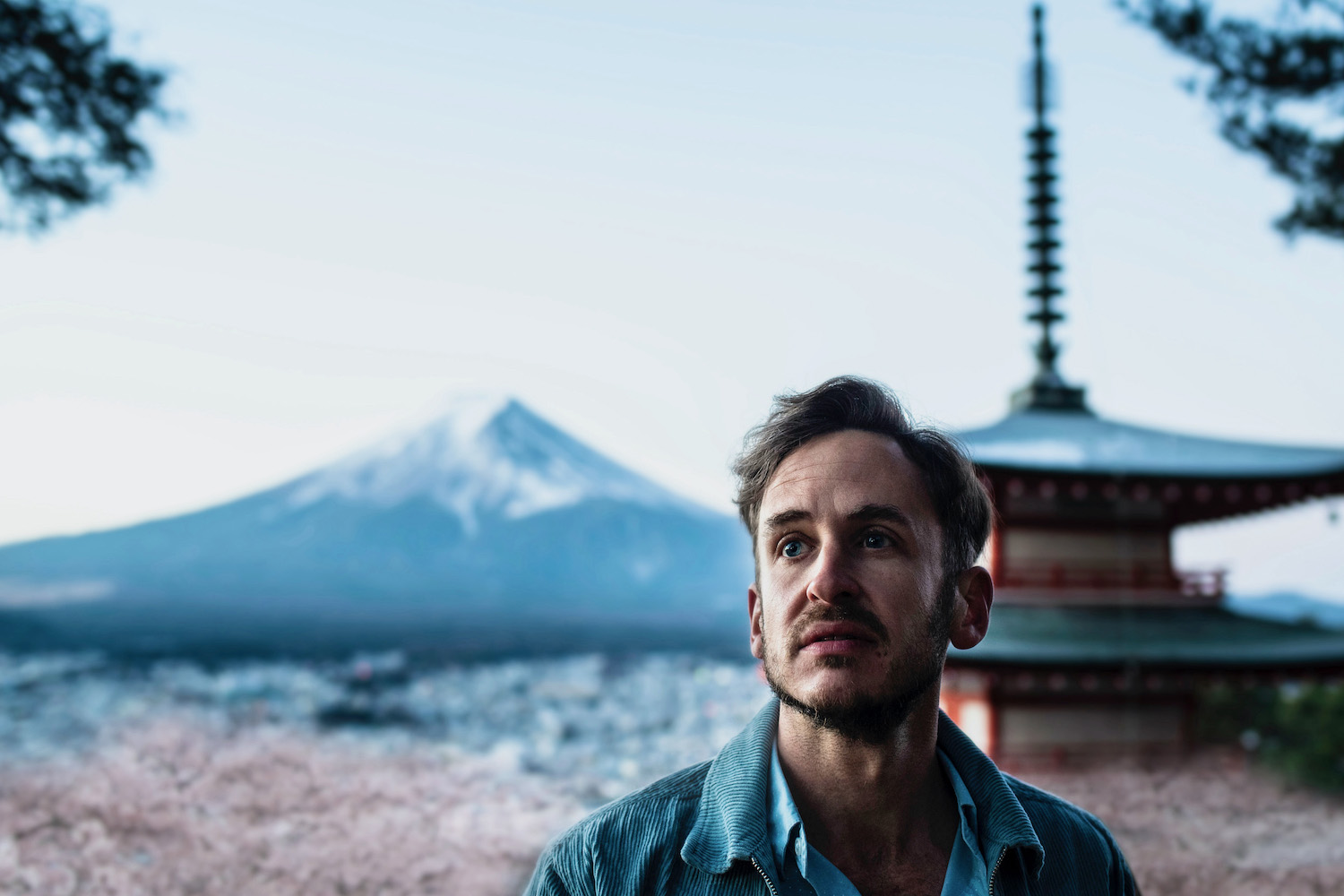 Likewise, having just three doesn't doesn't preclude you from enjoying day trips from Tokyo, although it will probably limit you to choose just one. For instance, you might go the classic route, and head north to Samurai-era Nikko or south to Kamakura, a former Japanese capital and the adjacent large city of Yokohama. Alternative options include Kawagoe, whose aesthetic reflects the sensibilities of the Edo period, or the Fuji Five Lakes that sit just below Japan's most famous peak.
What About a Longer Trip to Tokyo?
The good news? I've written an entire article, on Japan Starts Here's sister site Leave Your Daily Hell, dedicated to exploring the topic of how many days in Tokyo you should spend. The better news? I'll sum up my findings over the next few sentences, in case you can't be bothered to click over there. The gist of it is this: You should spend as long in Tokyo as you can, keeping in mind that the quality of your trip depends primarily on choosing a realistic quantity of things to do see and do.
For example, if you have 4 or 5 days in Tokyo to spend in total, you might end up dedicated just 3 days in Tokyo to attractions in the city center. Once you finish up in the urban core, you can start ticking off some of the day trips from Tokyo I mentioned in the proceeding section. Or, if you're someone who prefers going with the flow, you could intersperse excursions to ancient Nikko and the scenic Fuji Five Lakes with your top-line Tokyo sightseeing.
Other FAQ About Travel to Tokyo
How much does a trip to Tokyo cost?
Tokyo is expensive, although perhaps not as expensive as you're fearing. If you stay in a hostel or capsule hotel, for example, and avail primarily JR trains to get around (assuming you buy a Japan rail pass), you can travel in Tokyo on around ¥10,000 (100 USD) per day, or maybe a bit less. However, the average traveler will spend at least ¥20,000 per day (or around ¥140,000/$1,500 per week) in Tokyo, not including the cost of flights.
Is 3 days in Tokyo enough?
3 days in Tokyo allows organized, intrepid travelers to get a colorful cross-section of Tokyo. Alternatively, if you have one or two specific interests in the city, or have visited before and simply want to delve into somewhere new, spending three days in Tokyo will perfectly suit your needs.
How crowded is Tokyo?
Although images of the Shibuya Scramble at rush hours and Akihabara by night are commonly associated with Tokyo, many parts of the city don't feel crowded at all. This is in part because many Tokyo neighborhoods essentially function as independent cities. While some of these (namely Shinjuku and Shibuya) are densely-packed and busy, others such as Asakusa, Yanaka, Setagaya and Harajuku (off Takeshita Street, this is) can feel downright quiet.
The Bottom Line
Whether you spend just 3 days in Tokyo or end up extending your trip (no judgment, either way!), I hope this post has proven both informative and inspiring. Japan's capital is an endless well of travel goodness, whether you come here primarily to eat your way through its markets and Michelin-star restaurants, or to frolic amid the neon lights of its nightlife districts. As endlessly rich as it is geographically sprawled, Tokyo is perhaps the city in the world that most demands repeated visits, and at many junctures in one's life. As a result, even if you can't manage more than three days right now, take peace in this simple fact: Tokyo isn't going anywhere, and will be happy to welcome you back whenever you have the chance once again.