I don't particularly believe in luck, but my journey to Izumo Shrine this morning began auspiciously. The train from Matsue arrived at the same time a bus bound for the taisha had been scheduled to leave, but since it was late (which is more or less unheard of around these parts) I managed to board it.
The good news? I arrived at the Shinto shrine, which is among the most famous in Japan but for which no definitive date of founding is known, a full 20 minutes before I expected to.
The bad news? The place was crawling with tourists, not unlike Adachi Museum of Art outside Yasgugi has been last Friday.
Odds of Marriage
I had high hopes for my brief trip to Izumo, and not just because of how visually appealing I found the massive braid of hay that hangs above its entrance.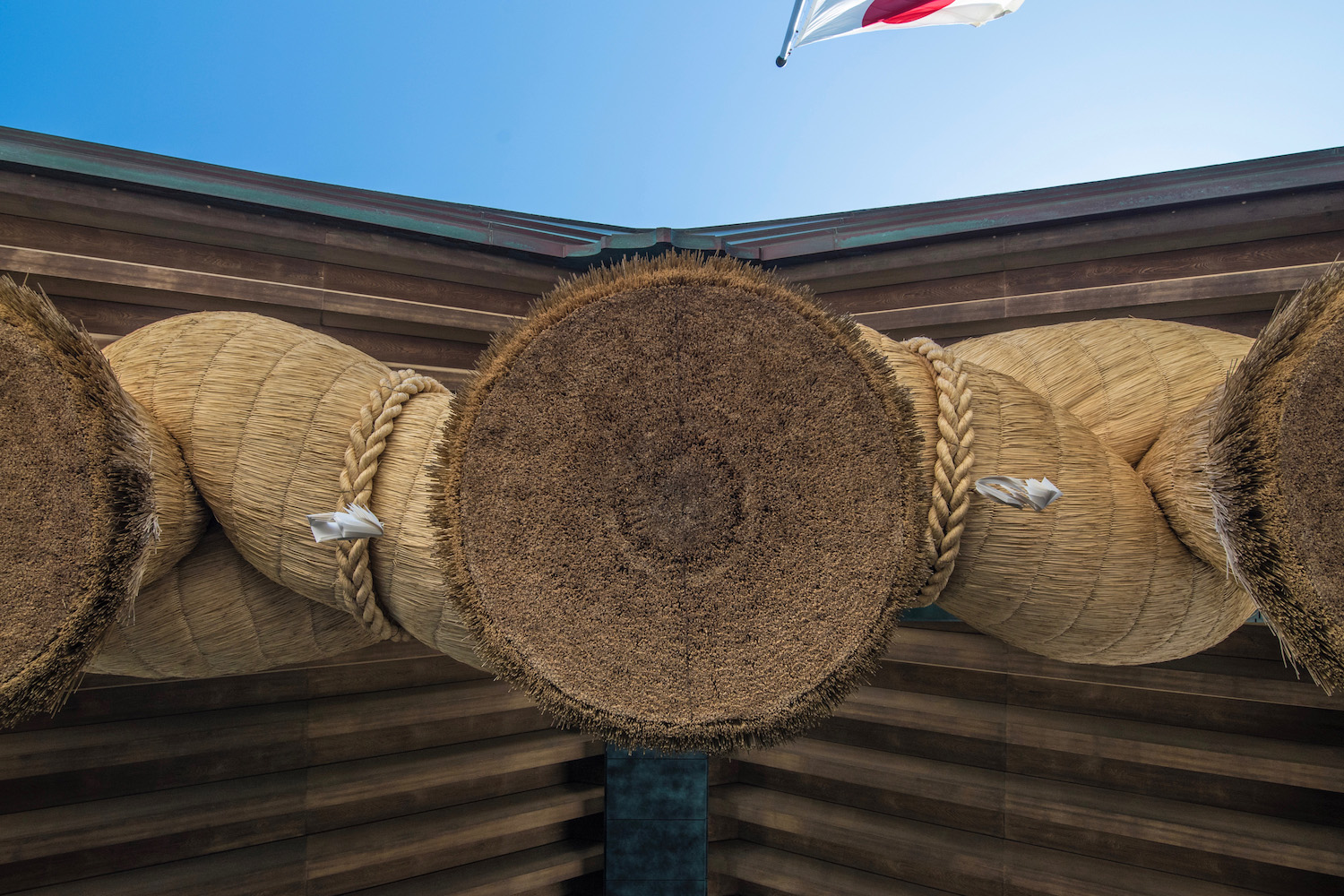 Hiroko, the owner of the guest house where I stayed in Daisen, originally hails from Izumo. During one of our long chats, she explained to me that while most Japanese people simply know the shrine as a place women visit when they want to increase their odds of marriage (clearly, they believe in luck), locals ascribe a different significance to the site.
And the town as a whole. "Shortly after Izumo Shrine was founded," Hiroko had explained after one of our hikes as she set a steaming cut of matcha in front of me, "Izumo became one of the most important cities in Japan. It was never the capital like Kyoto, Nara or Kamakura, but it was a place everybody knew."

As I traipsed around the grounds of the shrine to photograph it, Izumo's centuries-old ubiquity seemed to have persisted, at least in a superficial sense.
Wild, Windswept
Taken in a larger context, of course, the place was still deserted.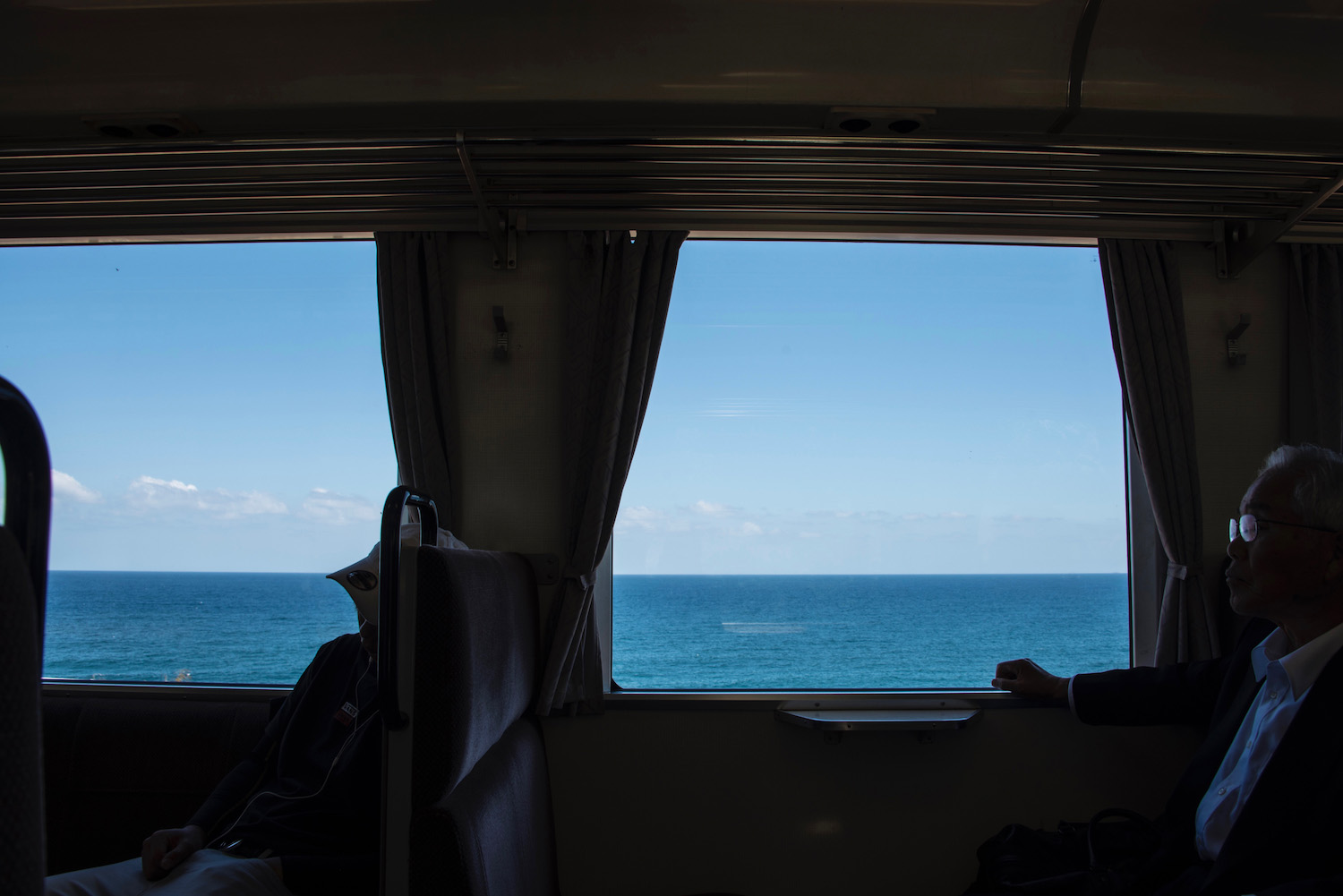 Through I brushed past half a dozen organized tour groups (including one from Hong Kong, though almost certainly not the same one I saw in Sakaiminato), Izumo Shrine was still far less crowded than most secondary attractions in more popular cities. Certainly, there were no fellow Gaijin present.
This fact notwithstanding, I did vacate the premises sooner than I'd planned—five of seven days with nary another human being around will spoil you. Though I knew I'd be cutting it close, I headed east toward Inasanohama, where a small wooden torii tops a terrestrial sea stack near the northern edge of a wild, windswept beach.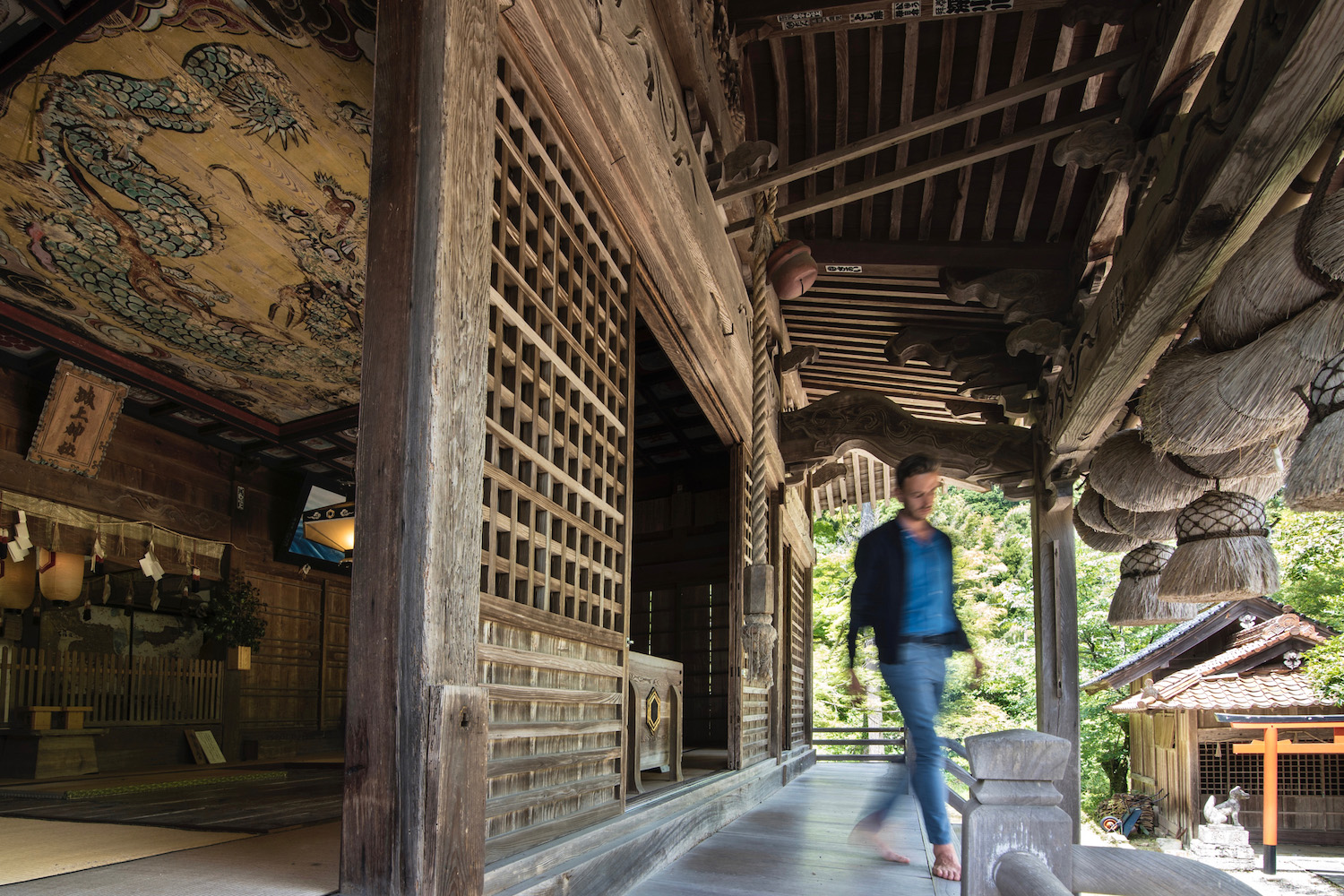 I made it back to the bus stop in with a few minutes to spare in advance of my departure back to Izumoshi Station. (A few minutes, given how much I've packed into each day of this trip, feels like a few hours or a few days, relatively speaking.)
End of the Sojourn
It probably sounds like my morning at Izumo Shrine disappointed me, but quite the contrary is true. I purchased a melon cream soda with so many grams of sugar in it I didn't look at the label to toast how successful I felt at the end of the sojourn.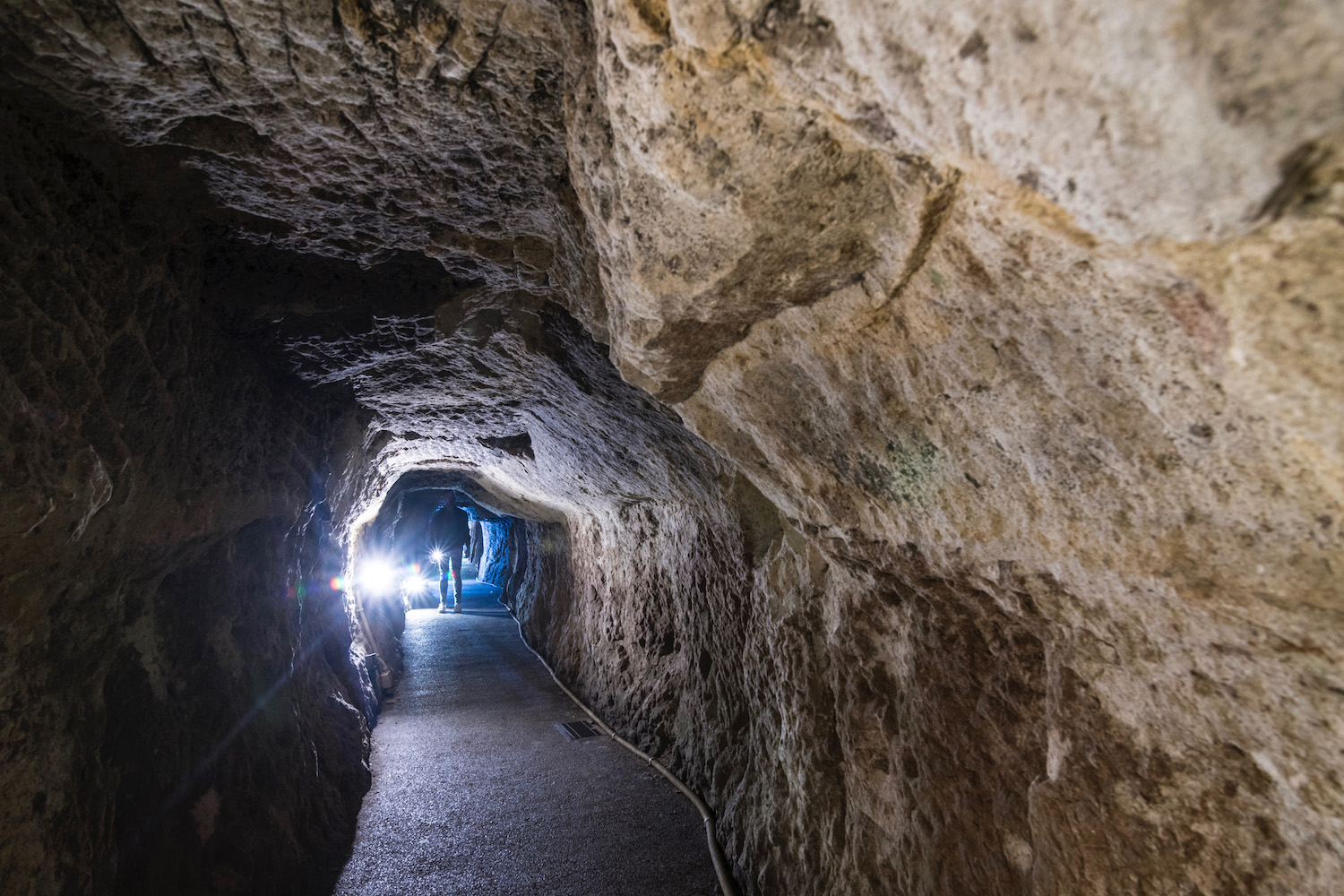 However, I did not stop at Shimane Winery on the way back to the station as planned. Several Japanese people had advised me that the wine there isn't good, even if basically unlimited tasting privileges come with the entry ticket.
I was certain, to be sure, that traveling the mountains south of Oda City, located 45 minutes southwest of Izumo along the Sea of Japan, would be a more worthwhile use of my time. There, I would wander through the historical streets of Omori, which in pictures reminded me of the towns of the Nakasendo, before walking through the only tunnel of the defunct Iwami Ginzan silver mine still open to the public.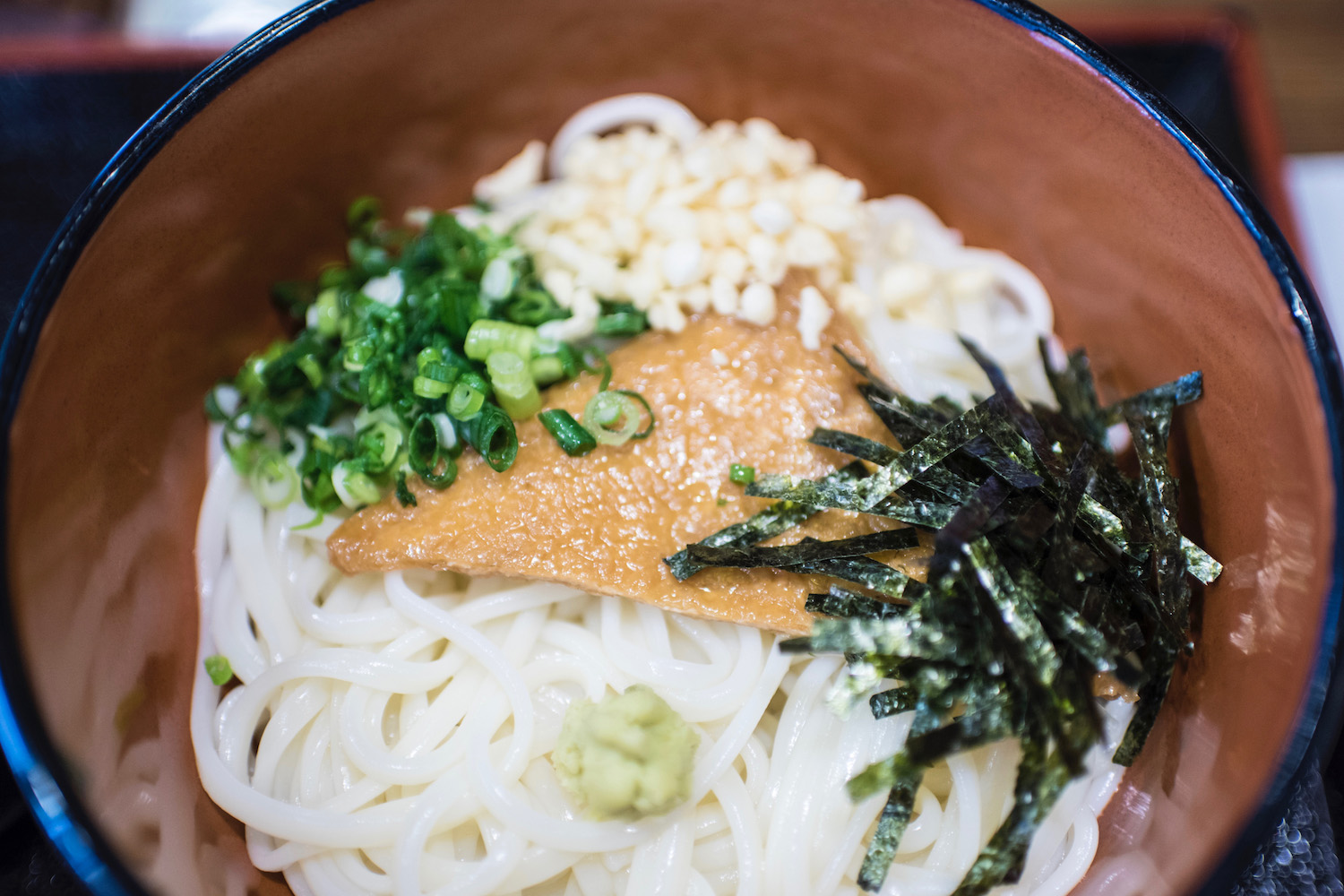 Superficially, this would be a very different sort of experience from my morning at Izumo Shrine. As I established earlier, however, superficial analysis is futile in this part of Japan.
My Favorite Precious Metal
I wasn't expecting the tap on the shoulder as I waited for an Omori-bound bus at Odashi Station. "Foreigners never come here," the demeure woman said bluntly as she handed me a detailed map of the area around the silver mine. "I want to wish you a very warm welcome to Oda."
Though I never got her name, she enthusiastically advised me as to how I might make the most of the three hours I planned to spend along the winding road between Omori and the Ryugenji Mabu mine shaft. "Silver is my favorite precious metal," I told her without a hint of irony (this would've been lost on her anyway, I imagine) when she asked me why I'd decided to visit.
Rather than evidence of its inadequacy as a tourist destination, the diverse range of attractions I filled my day with reinforced the fact that Izumo Shrine is still an important nucleus of local culture, even if its not as ubiquitous as I feared from behind the waving flag of a tour guide earlier this morning.
I capped off my afternoon in the cold and breezy mine shaft with an udon lunch that was unimpressive, though not enough so to make me feel unlucky.
Other FAQ About Visiting Izumo Shrine
Why is Izumo considered a sacred place?
Izumo's shrine is said to be the oldest shrine in Japan, potentially even older than the Ise Grand Shrine in Mie prefecture. However, some Japanese people dispute this assertion.
Is Izumo worth visiting?
If you really want to visit Izumo Shrine, then I'd say the city is worth visiting, particularly if you do so in conjunction with nearby Matsue. However, I'd say it's probably not worth going out of your way to visit, particularly if you'd end up having to skip bigger-ticket destinations to come.
How do I get to Izumo Taisha?
To reach Izumo Taisha you first need to get to Izumo. By train, you can ride the Yakumo Limited Express from Okayama, and ride it to Izumoshi station. By air, you can fly from Tokyo-Haneda or Osaka-Itami to Izumo Airport. In either case, you will need to take a bus to reach the shrine.