It might sound paradoxical, given how huge Tokyo is, but you can cover a lot of ground with 5 days in Tokyo. In fact, I'd almost go so far as to say this is the perfect number of days you can spend in Tokyo. Not too few, not too many, but just right—the Goldilocks trip, if you will.
Of course, there are a number of different ways to approach putting your itinerary together, from deciding which places to visit in Tokyo you should include, to choosing which (if any) day trips from Tokyo you take. There's also the matter of deciding what time of year to visit and an important variable: Is this a standalone trip to Tokyo, or is it kicking off a larger trip to Japan?
Regardless of the final form your trip takes, I'll go through a run-down of what to do in Tokyo in 5 days, including some of my favorite places to stay in Tokyo. And I'll even address a question that could potentially negate the necessity of this post entirely: is 5 days in Tokyo enough?
Where to Stay with 5 Days in Tokyo
As you plan your Tokyo itinerary 5 days (or longer), you're probably even more focus on finding a good place to stay than if you only had 3 days in Tokyo, or even fewer. Whether you stay in an Airbnb, hotel or even a hostel, you're essentially selecting a home in Tokyo, and a base from which you can explore the city and surrounding Kanto region.
My recommendations here won't be entirely dissimilar from what I've written in other Tokyo travel blog posts. Choose from selections I've made on my list of affordable boutique hotels in Tokyo, splurge on the regal Tokyo Station Hotel or traditional Hotel Chinzanso or save on a stay at a capsule hotel, such as First Cabin Nihonbashi.
Things to Do With 5 Days in Tokyo
Complete Your Tokyo Bucket List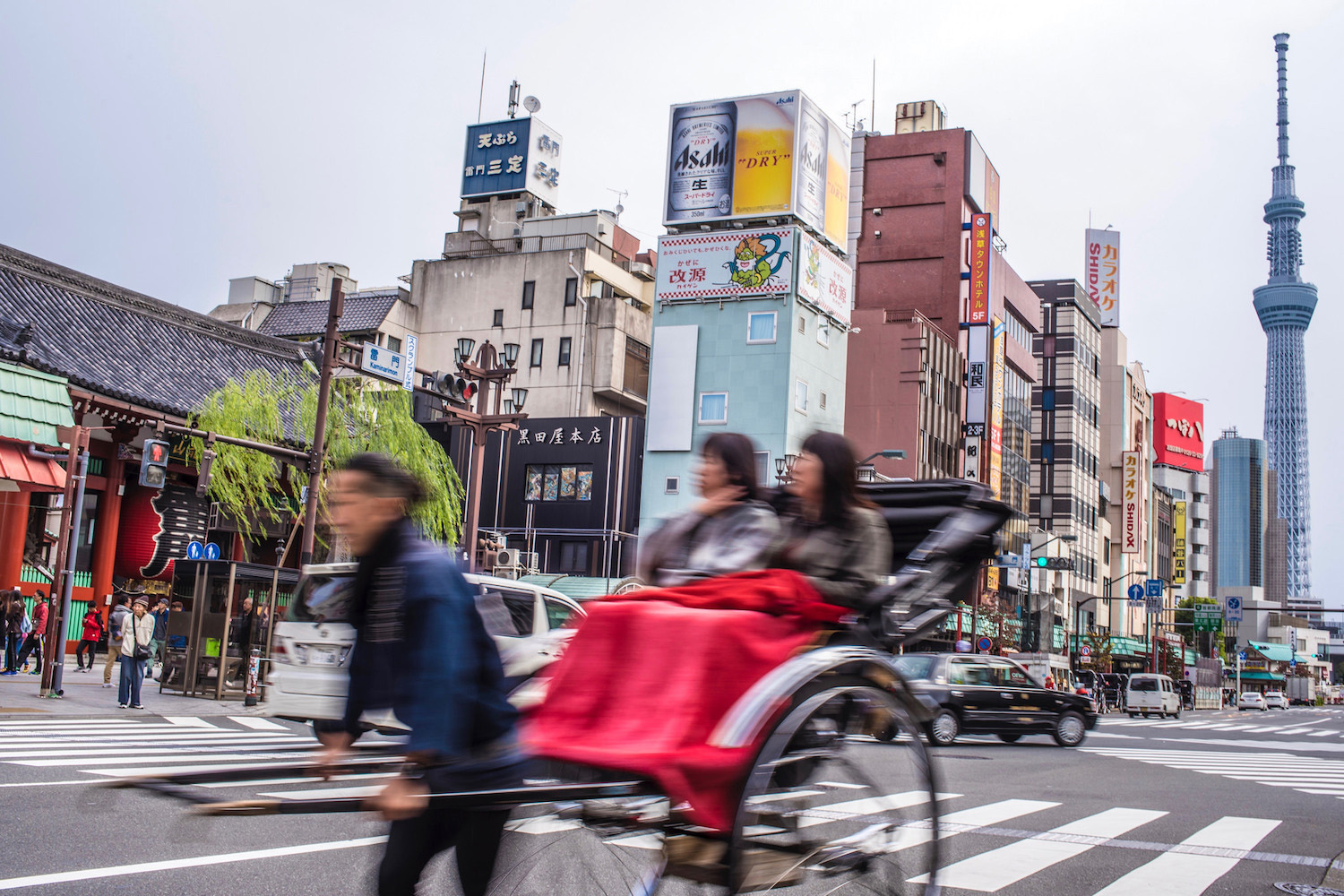 Even if you only plan a Tokyo itinerary 4 days in length, you can still see most of the city's core attractions. Divide day one between historical Asakusa and the modern districts of Harajuku, Shibuya or Shinjuku, then on day two juxtapose Odaiba's futuristic teamLab Borderless digital art museum with the stately Tokyo Metropolitan Art Museum in Ueno. Even if you use your subsequent days primarily to take day trips or enjoy more unique activities, you can easily wipe out a Tokyo bucket list in 5 days.
Devour Everything in Your Path
With five days to one week in Tokyo, you're going to have at least five lunches and five dinners in the world's best food city. And while you could very easily eat sushi for all of them (god knows I've done that on some of my own trips to Tokyo!), a smarter strategy is to diversify. After all, all Japan's best foods are represented in Tokyo, from okonomiyaki to ramen, from tempura to tonkatsu. You can just as easily sit down for a Michelin-starred kaiseki meal as you can devour street snacks in Kabukicho or Piss Alley.
Go Off Tokyo's Beaten Path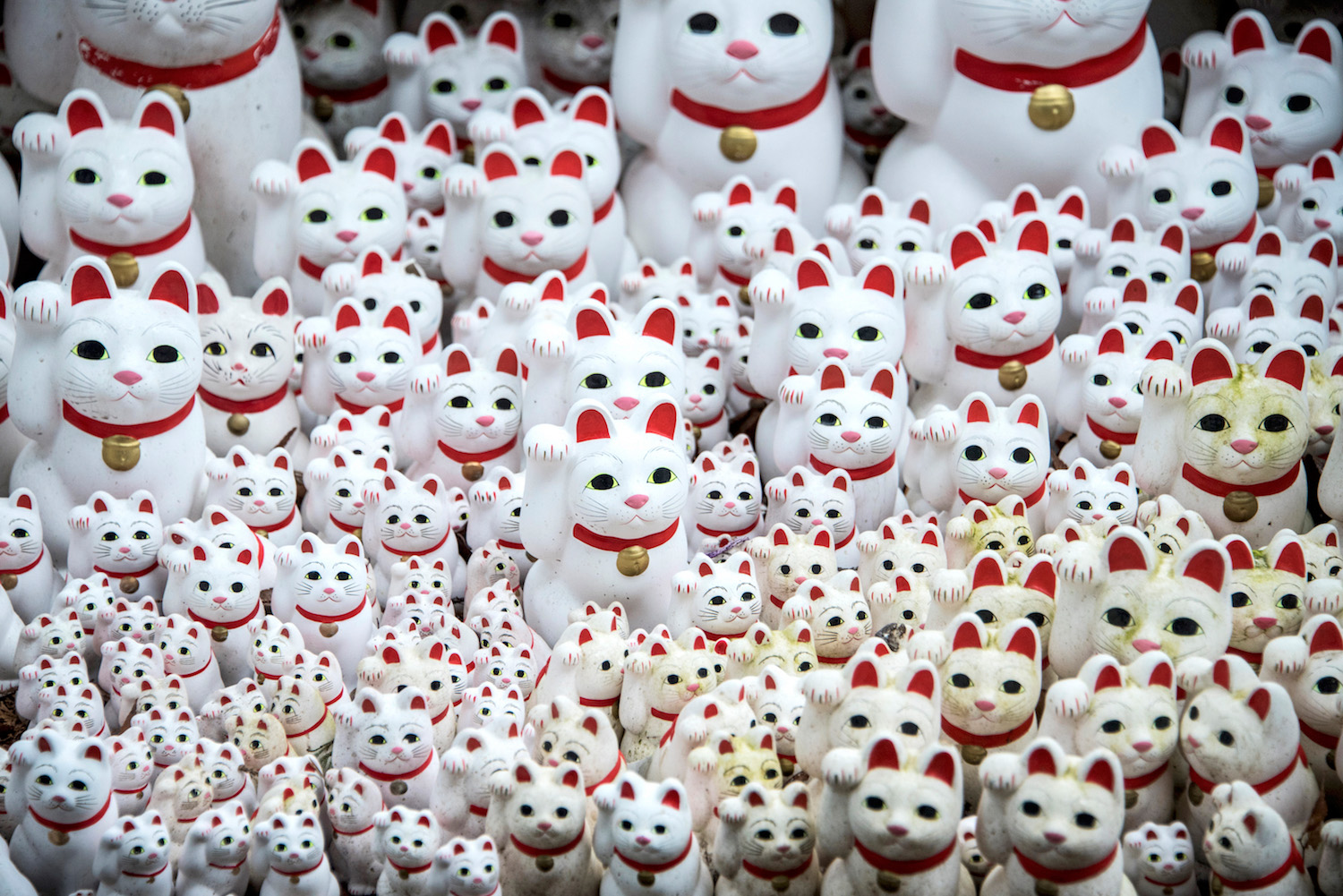 Indeed, with 5 days in Tokyo you might quickly bore of the mainstream. Some of my favorite secondary destinations to explore in Tokyo include Setagaya, which is home to Gotoku-ji (aka the "Beckoning Cat" temple) and historical Yanaka, Tokyo's oldest neighborhood. You can also discover hidden places in more mainstream parts of the city, whether you walk under the orange gates of Hie Shrine in Akasaka, or see Akihabara from the perspective of a go-kart (and dressed, more or less, as a Nintendo character).
Gain a Higher Perspective—or Several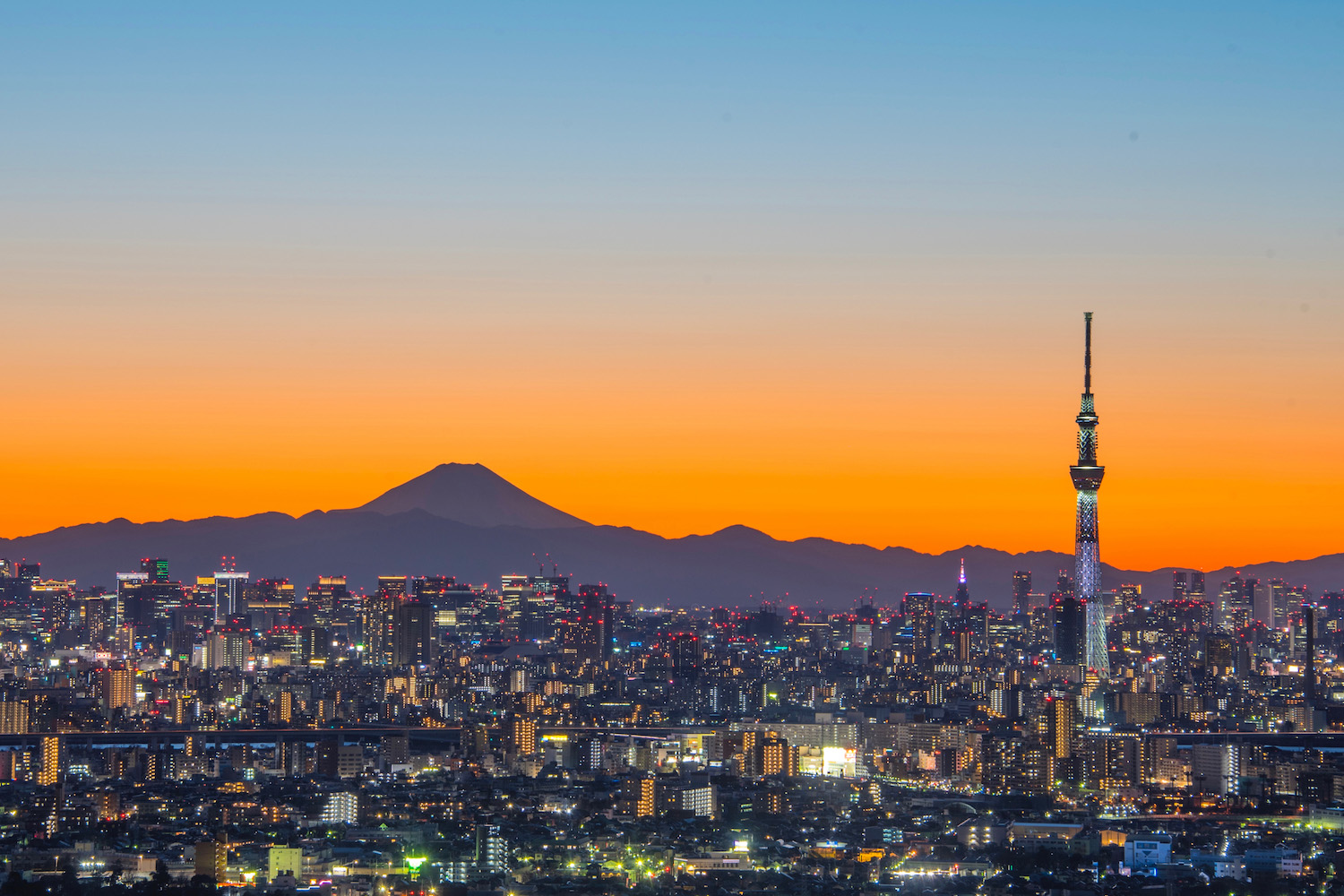 Speaking of different perspectives, if how long to spend in Tokyo is five days or longer, you should visit as many Tokyo viewpoints as possible. Free choices include Tokyo Metropolitan Government Building and Bunkyo Civic Center, while Tokyo World Trade Center and Mori Tower levy small entrance fees. The price of a cocktail at Park Hyatt Tokyo is worth the Lost in Translation moment doing so gains you, while my personal favorite view of Tokyo is from i-Link Observation Deck in Ichikawa, Chiba.
Get (Far) Out of Town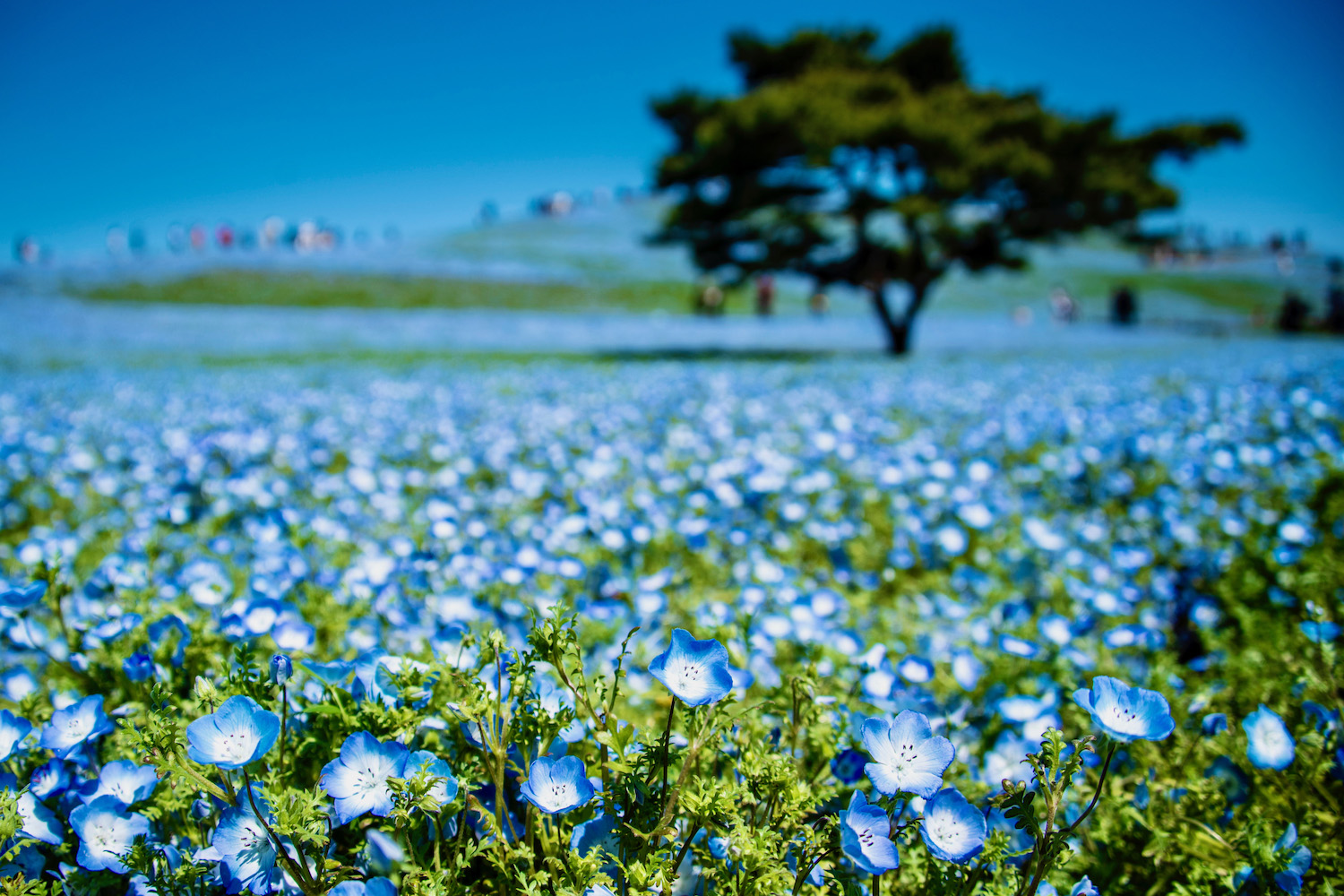 Although some day trips from Tokyo (namely Kamakura, Kawagoe and Nikko) are relatively close to the city and easy to access, reading about a longer Tokyo trip blog might have you feeling more ambitious. For some travelers, this will mean heading to cities of the Fuji Five Lakes region, while others might even head to places like Matsumoto and Nagano in the Japanese Alps. The truly adventurous among you might even explore the wilds of Shizuoka prefecture or head north to try and visit Zao Fox Village, or even head up the coast to Hitachi Seaside Park.
Plan on Coming Back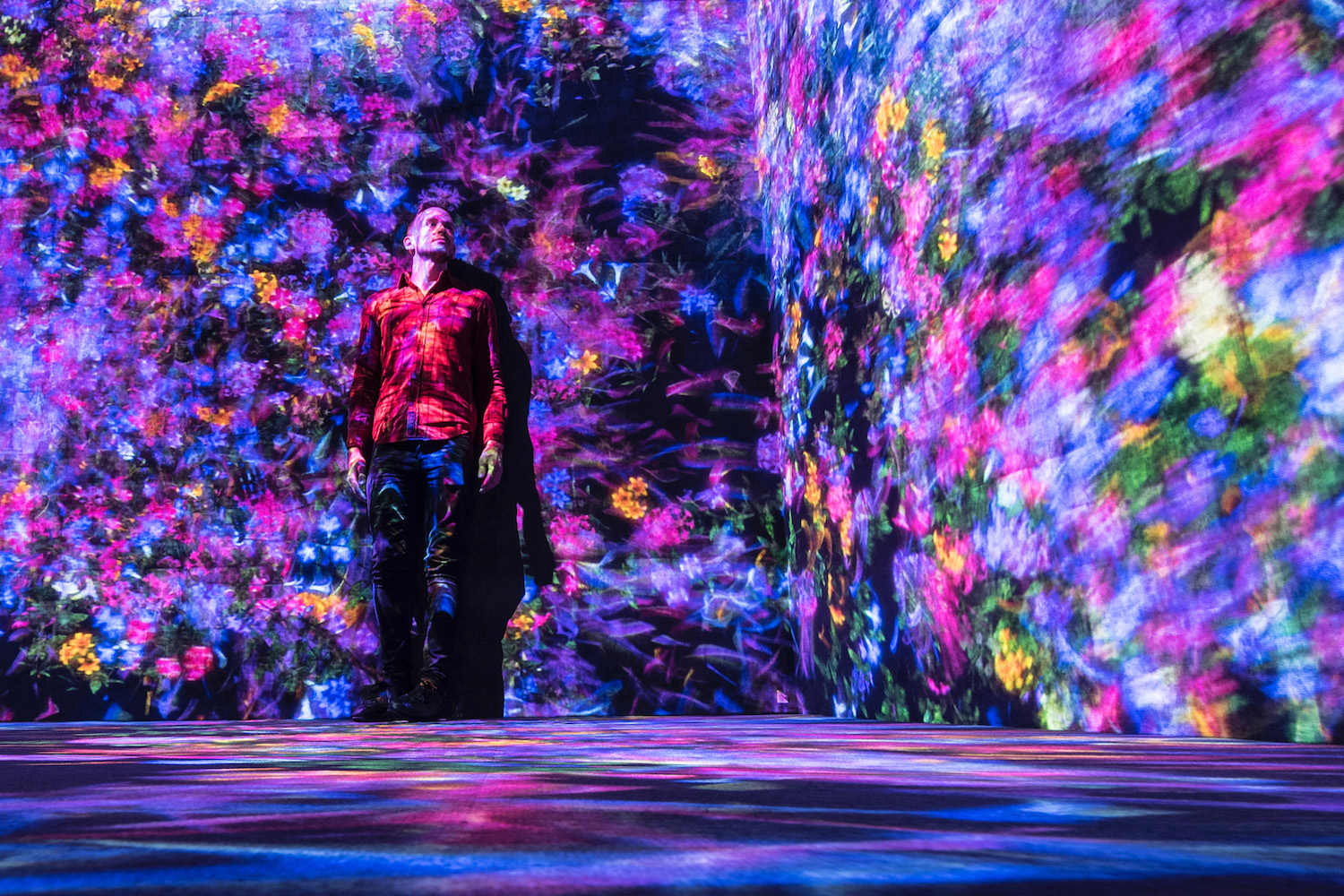 I've said many times now that 5 days in Tokyo is the perfect amount of time to spend in the city—you can see and do just about everything. With this being said, Tokyo is the definition of a travel rabbit hole, which is to say you discover more places to explore on every trip. To put it another way, you shouldn't get stressed when you inevitably realize you've run out of time at the end of your fifth day. Rather, start a new Tokyo bucket list, and commit to digging into it on your inevitable return!
The Best Time to Visit Tokyo
Whether you're planning a Tokyo itinerary 5 days, slightly shorter or much longer, timing is at once everything and inconsequential. Most of my favorite things to do in Tokyo are completely evergreen and depend neither on the weather nor on whether one of Japan's seasonal spectacles is taking place. (An important exception is May's Golden Week holiday, the only week of the year I'd recommend you avoid Japan in general.)
None of which is to say you shouldn't enjoy a stroll down Chidorigafuchi moat under a sakura canopy, or walk down golden Ginkgo Avenue when you visit Tokyo in autumn. However, when you visit Tokyo isn't as essential as it might be for other destinations like Kyoto, Kanazawa or Hokkaido, whose attractions can be much more seasonal than the capital's.
Is 5 Days in Tokyo Enough?
I've written extensively about how many days in Tokyo I think you should spend (SPOILER ALERT: The answer is "as many as possible"). Additionally, I've not only written about seeing Tokyo in three days, as linked a few paragraphs up, but have even created a Tokyo one day itinerary, for travelers who don't have a lot of time—for example, if you're in the city on business and have only a day or so to yourself for sightseeing, shopping and of course eating.
Five days in Tokyo is really the perfect amount of time to spend, in my opinion, but while a week in Tokyo or even longer can be illuminating, you shouldn't worry too much about the length of your Tokyo itinerary. It's unlikely that your next trip to Tokyo will be your last; moreover, thanks to Tokyo's great transportation system and the fact that you can enjoy amazing experiences there round-the-clock, the quality of your trip is much more important than the quantity of days you spend there.
The Bottom Line
With 5 days in Tokyo, you can see an incredible amount of the city, whether you focus on core attractions like Senso-ji temple in Asakusa and the Shibuya "Scramble," or take day trips to Nikko, Kamakura or Kawagoe. Moreover, seeing Tokyo in 5 days is just what the doctor ordered for any trip, from standalone Tokyo city trips to prologues to longer trips to Japan. Still feel flummoxed as you plan your trip to Tokyo, or short on Tokyo trip ideas? Commission a custom Japan itinerary and let me sweat the details!