I was standing on the platform at Beppu Station this morning, about to begin the first leg of my journey to Udo Shrine in Miyazaki prefecture, when it dawned on me: 10 years ago today I boarded a flight bound for Shanghai, and my life forever changed as a result. The sun on my face was warm, the sky above me totally cloudless.
The express train from Beppu to Miyazaki seemed to take a long time, in spite of the fact that I spent the first 40% of the ride working. One can only look out the window so many times, even as often and as dramatically scenery changes in undiscovered parts of Japan such as this.
This was especially the case for me today, though it had little to do with the fact that it was such a momentous anniversary—that realization was fleeting. Time seems elastic and bountiful the first day you wake up not obsessing over something you'll never have.
One Free Gin
Miyazaki looked fabulous in its own way as I exited the train station to the west, palm trees that would've made LA jealous towering over a plaza that must've last looked modern around the time I was born. The orientation of bus stops according to "highway" and "route" buses was slightly confusing by Japanese standards, but I got the hang of it (I would be taking a route bus, inexplicably, even though the journey to the shrine was quite long) in time enough to sit down for lunch.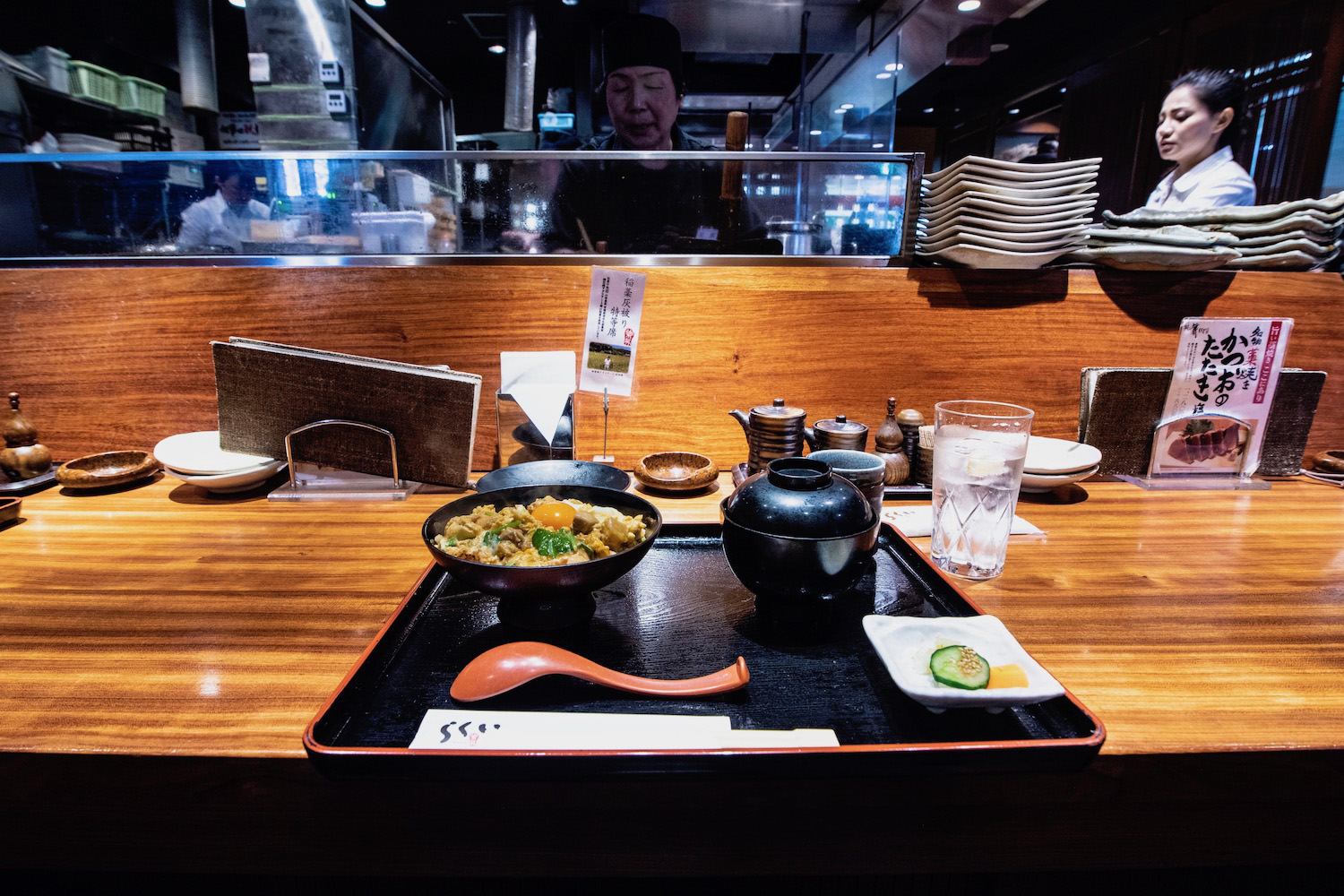 I was surprised that Rakuoi, located just inside the main station building, had an English menu—usually, when you need to take your shoes off prior to entering a restaurant, chances of this are not good. In fact, the waitress herself spoke semi-fluently, and used her skills to inform me of the restaurant's unbeatable lunch special. Order off our the daily menu, the sidebar read, and enjoy one free gin and tonic.
I chose the Oyakodon, which I scarfed down in a few minutes flat, and not only because I was paranoid about missing my bus to Udo Shrine. The long train ride had left me famished, on account of the six-car locomotive's only vending machine having been among the saddest I've ever seen in Japan.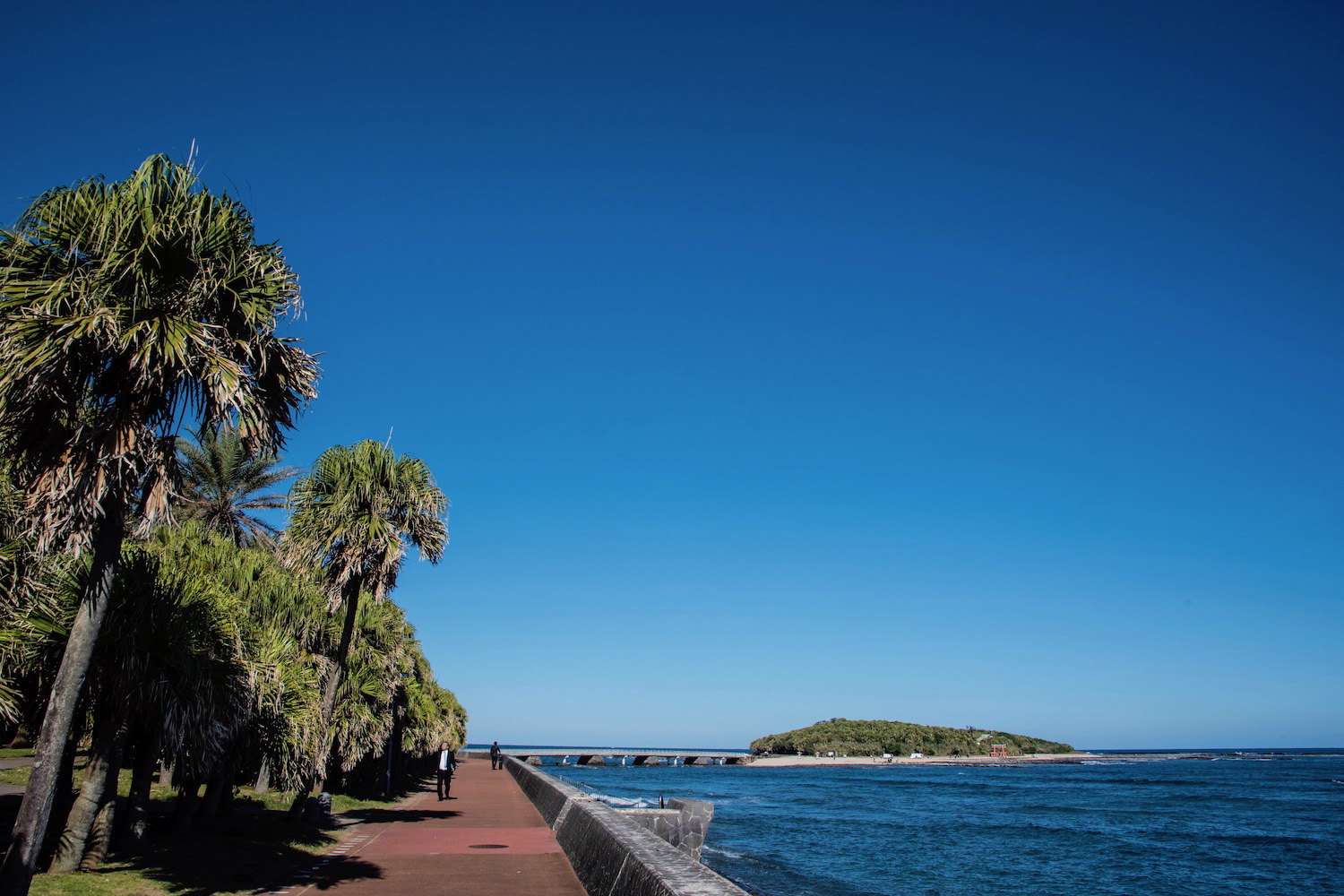 I savored the gin and tonic, which was strong and served tall, for as long as I possibly could. At Lawson, I purchased the smallest bag of chocolate-covered macadamia nuts I could find. Thoughts of him popped up in my head from time to time, but I never felt any in the pit of my stomach, not even one.
The Devil's Washboard
The downside of downing a free gin and tonic before an hour-long bus ride, at least if your bladder is like mine, is needing to pee terribly less than halfway into it. This in spite of my having preemptively visited a toilet before boarding—I shudder to think what would've happened had I not taken that step.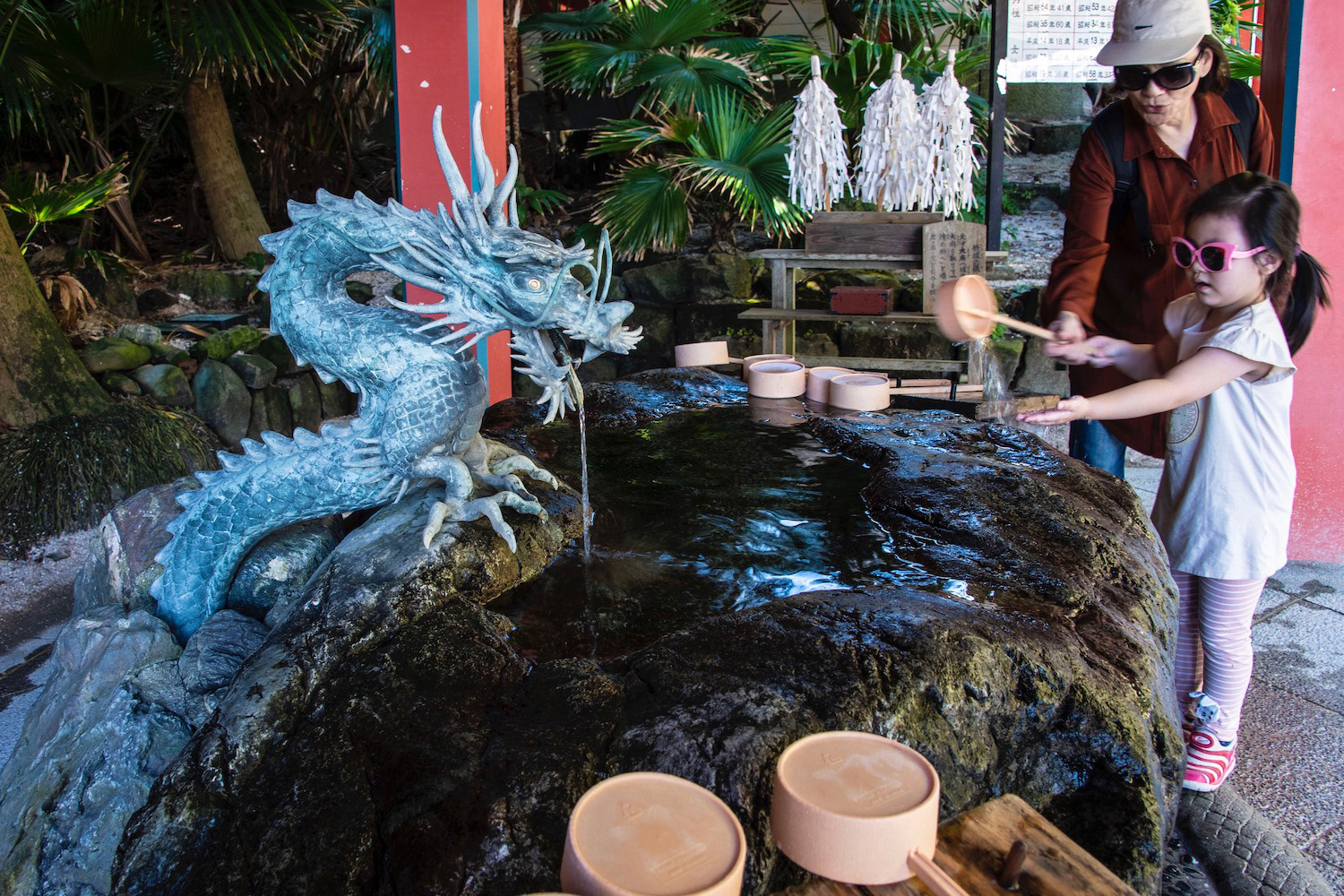 Rather than heading directly to Udo Shrine I got off at Aoshima, a tiny island linked to the mainland by a land bridge, which is home to a handsome shrine and a basalt formation just offshore known as the Devil's Washboard. A couple of days ago this would've made me emo (I would've given anything to see one particular devil's washboard during my mourning period), but today I was mostly annoyed by how many Chinese tourists interrupted my shots, either by standing in front of me as I posed, or asking me to stop was I was doing and photograph them.
Aoshima is not mind-blowing; it doesn't even have the gimmick of the other Aoshima in Ehime prefecture, which like Okunoshima near Hiroshima and Takashima (well, that one not so much) just off Karatsu is reputed to be a "cat island."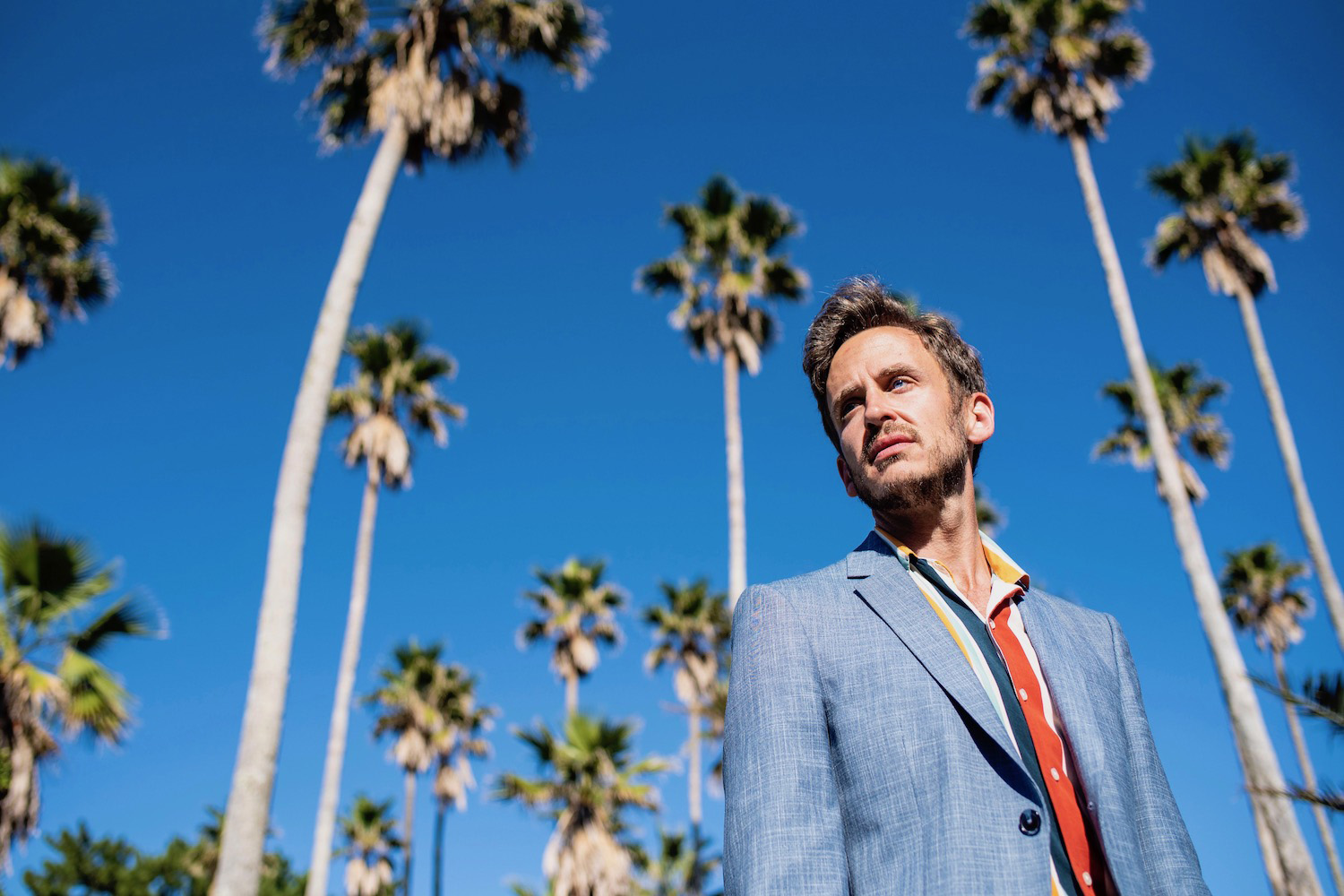 However, for as little as the shrine on the island or the botanical garden just onshore amazed me, I did find time for simple pleasures during my short stopover. Most notably, I tried the caramel flavor of Cremia (aka the world's best ice cream) for the first time, and it rocked my damn world.
Surprising Consequence
Udo Shrine's origins are somewhat unclear, though the mythology is specific indeed. Dedicated to a mythical representation of the father of Jimmu, Japan's first emperor who reigned more than 2,500 years ago, it is a sacred site of surprisingly consequence, given its location in a prefecture as vestigial as Miyazaki.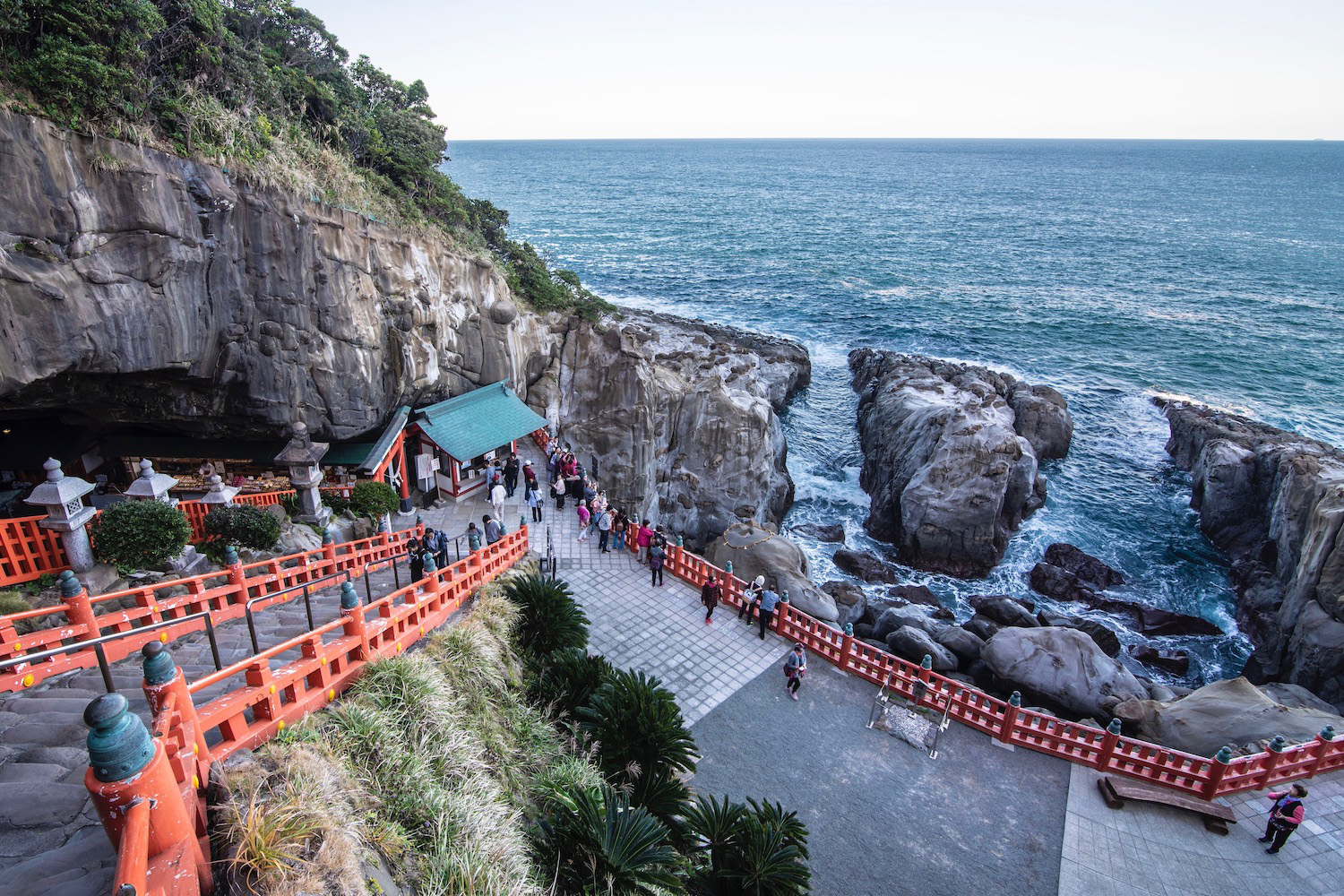 On my way up the first of several uphill staircases (there would be a few downhill ones as well), I made a note of a persimmon tree hidden behind a trio of vending machines and, not wanting to repeat the last mistake I made in Aso, pledging to re-visit it and jack a fruit before I headed back to town. Along the path I noticed once again that the majority of my fellow shrine-goers were from mainland China, which seemed strange given how the history it consecrates stands in opposition to the Chinese version of events.
Allegedly, Jimmu led a military expedition from nearby Hyuga, eventually having captured the now-dissolved province of Yamato (which would be in the modern-day Kansai region, if it still existed today) and established his capital there. On today of all days I could appreciate a good tale of conquest, even if my own adventures in seafaring (using an ESL gig in Asia as a springboard to two travel blogs, albeit very successful ones) were lame by compassion.
(Legend also has it that a visit to Udo Shrine, up to and including drinking water that drips down the sides of the cave that houses the main building, is lucky for married couples, particularly those seeking to have children. Notwithstanding the fact that my own happy ending seems far away—delightfully so, I can finally say after nearly two months under someone's spell—that part of the story makes me a little ill.)
Better Now
Arriving back to the bus stop, the flesh of the persimmon I stole still stuck between two of my teeth, I marveled at the half-a-dozen orb weavers who'd set up an array of webs atop a small sago forest. It was certainly not as manicured as the ones I'd seen on the shrine grounds, though I did imagine I was the only one who had noticed it at all.
Just then, someone noticed me. "Handsome," said the elderly man, who had a Shiba Inu, and wore white sweatband around his head, which was almost ironic given that he didn't appear to have walked for more than a few minutes. "France?"
I corrected him, and found myself surprised that he knew where Missouri was, even if he seemed slightly disappointed that I wasn't from California as he'd posited. He didn't ask a thing about Udo Shrine, or what I was doing in Japan, though he did confirm that I was alone, and staying in Miyazaki City. If I didn't know better I'd have said he was low-key hitting on me—thankfully, I do know better now.
Other FAQ About Visiting Udo Shrine
How do you get to Udo Shrine?
Udo Shrine is easily accessible from the city of Miyazaki in the southeastern part of Kyushu, Japan's southwesternmost island. If you don't rent a car in Miyazaki city and drive there, you can take one of the regular buses that goes to the shrine.
Is Udo Shrine worth visiting?
Whether for it buildings alone or for the way they juxtapose with the pristine ocean in the background, Udo Shrine is one of the most unique places to visit in Kyushu. It's definitely worth a trip if you plan to be in Miyazaki city, although I'm not sure if I'd venture there from points beyond.
Can you swim at Udo Shrine?
The sea at Udo Shrine is too rough for swimming, although I don't believe doing so is explicitly forbidden. If you want to swim near Miyazaki, I'd recommend renting a car, and stopping at various beaches along the way from the city to Udo Shrine.