Is Tokyo Skytree or Tokyo Tower better? This debate often begins with a clarification: The two structures are neither the same, nor are the names of either interchangeable with the other.
Now that we've gotten that out of the way, I'll take you through a variety of topics comparing these two super-fall edifices, ranging from the purely factual to more esoteric questions. Which offers the best view of Tokyo? Which is more polarizing among residents of Tokyo? The answer to the last question, in particular, might surprise you.
I'll leave it to you to decide whether the Skytree is the tallest building in Tokyo (although it is indisputably the tallest manmade structure in the city), though apart from that, I'll iron out most of the rest of the gory details.
History of Tokyo's Towers
As I mentioned in the introduction, an essential first step to beginning the Tokyo Tower vs Skytree is realizing that these are two different towers. One is red and looks, more or less, like the Eiffel Tower, while the other is a futuristic silver color, and kind of looks like a hypodermic needle points up into the sky. (Or at least it does to me—maybe it resembles something else to you.)
One of these is also much older. While Tokyo Tower opened to the public long ago in 1958, Tokyo Skytree is much newer, having been completed in 2012. Below, I'll delve even deeper into the difference between these two landmarks, from relatively superficial differences such as the Tokyo Tower height vs that of the Skytree, to value judgements about the view you can enjoy from either (or, if you have the time and inclination, both).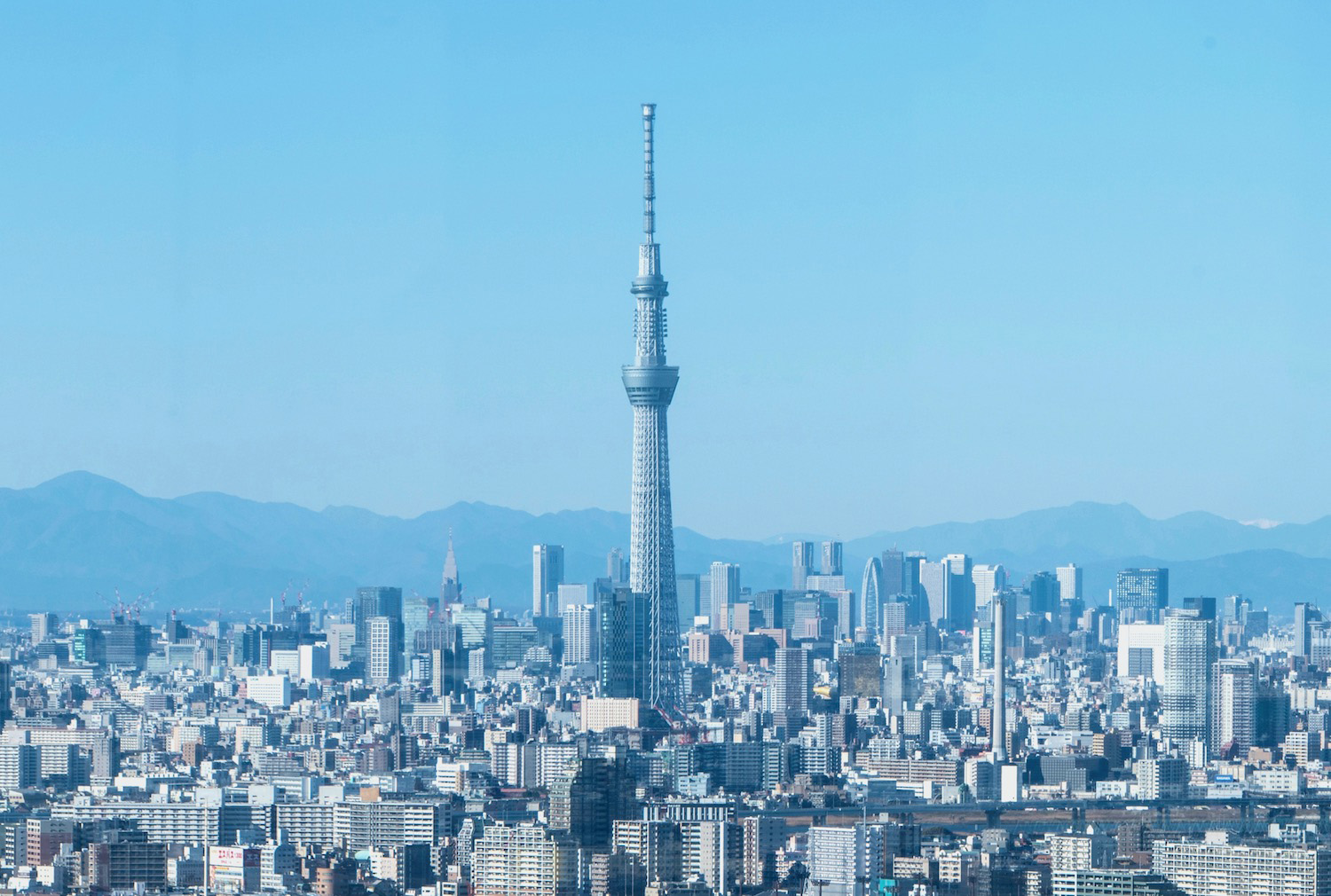 Differences Between Tokyo Tower and Tokyo Skytree
Purpose of Construction
When was Tokyo Tower built? Well, as I alluded above, it opened in the 1950s, during which it was built as a broadcasting tower. Tokyo Skytree, on the other hand, was purpose-built to be a landmark and observation deck, although given its height it also has some radio and satellite transmission facilities. Both of these structures elicited strong reactions among their opening, and to this day. Many Japanese people hate one or both of them, but particularly Tokyo Tower!
Physical Dimensions
If you're asking the question "how tall is Tokyo Tower?" (or Tokyo Skytree) meanwhile, the answers are 333 m and 634 m (1,092′ and 2,080′), respectively. Tokyo Skytree, which is one of the tallest freestanding manmade structures in the world, is much taller than Tokyo Skytree. A fun fact, if you speak Japanese, is that you can use as the word Musashi (a historical name for the area where the tower now sits) as a mnemonic for the height of Tokyo Skytree 6 (mu) 3 (sa) 4 (shi) meters tall.
Location Within Tokyo
Another way to compare Tokyo Skytree vs Tokyo Tower is regarding their location within Tokyo. Tokyo Tower rises above the central Minato district of Tokyo, located close to Tokyo Station, and relatively nearby Shinjuku and Shibuya as well. Tokyo Skytree, on the other hand, sits on the banks of the Sumida River a stone's throw from Senso-ji temple and Asakusa. As a result of its location (and height), the Skytree allows you to see more of the Tokyo skyline (and, on a clear day, Mt. Fuji) than Tokyo Tower.
Price of Admission
The Tokyo Tower price is much lower than that for Tokyo Skytree—¥900 vs ¥2,100. With this being said, there are other things to keep in mind, such as the fact that Tokyo SkyTree is higher and offers a better view. Don't want to pay? It's free to take in both of these structures from ground level. I like to view Tokyo Tower from near Akabanebashi Metro Station, whereas Tokyo SkyTree looks awesome with Yanaka Cemetery in the foreground.
Attractions in and Around
Even if you decide not to buy Tokyo Skytree tickets and to simply see it from the ground, it's worth considering what to do around (and in—Tokyo Skytree houses) both these towers. In addition to the fact I mentioned earlier about Tokyo Skytree's proximity to Asakusa and the Sumida River, it's also convenient to Kappabashi-dori "Cooking Street." Tokyo Tower, meanwhile sits nearby lush Shibakoen park, and is also relatively close to the glitzy Ginza district.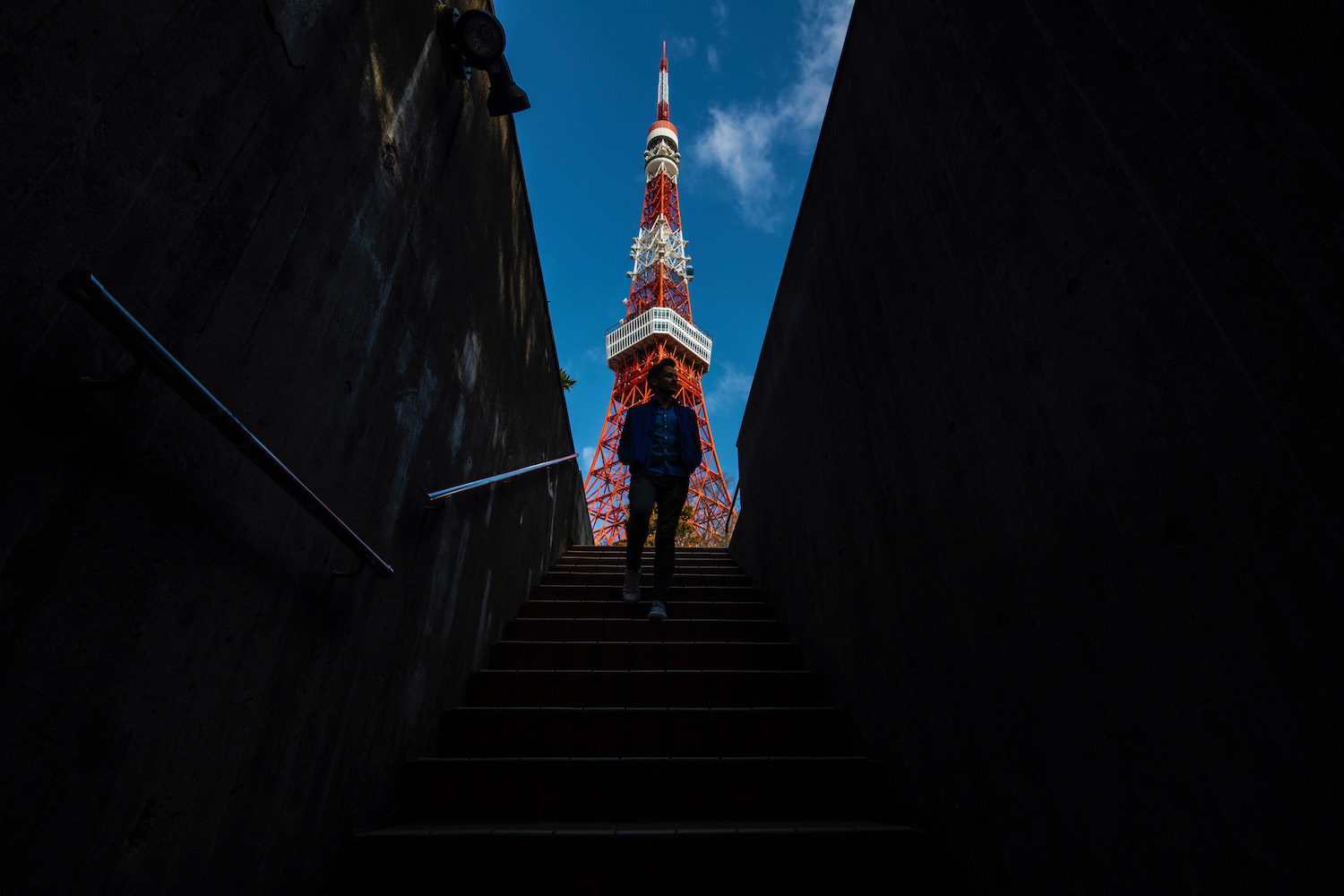 Other Tokyo Observation Decks
In my opinion, neither Tokyo Tower nor Tokyo Skytree offer the best views of Tokyo. Here are some observation decks that beat both, in my opinion:
i-Link Tower in Ichikawa, Chiba
Bunkyo Civic Center
Tokyo Metropolitan Government Building
Tokyo City View at Mori Art Museum
Shibuya Sky
Fuji TV Sphere on Odaiba Island
Tokyo World Trade Center
Asakusa Tourist Information Center
If this article about the Tokyo Skytree vs Tokyo Tower debate has interested you, you'll probably also find my broader article about the best view of Tokyo fascinating.
City Viewpoints Around Japan
Tokyo's skyline might be Japan's most sprawling and famous, but it's not the only impressive one in the country. If you're in Osaka, for example, ascend the Umeda Sky building at night to get an amazing view of that city's skyscrapers. Other worthwhile city viewpoints include the eponymous Fukuoka Tower as well as the JR Tower in Sapporo, which conveniently sits right atop JR Sapporo Station.
Other observatories in Japan rise either above less well-known cities, or are natural places as opposed to man-made towers. Goryokaku Tower, for example, rises above the underrated city of Hakodate, as well as Goryokaku Fort, which is one of Hokkaido's best cherry blossom spots. Nearby Mt. Hakodate, meanwhile, boasts Japan's most famous night view; you can see others by ascending Mt. Inasa in Nagasaki, or Mts. Maya and Rokko in Kobe.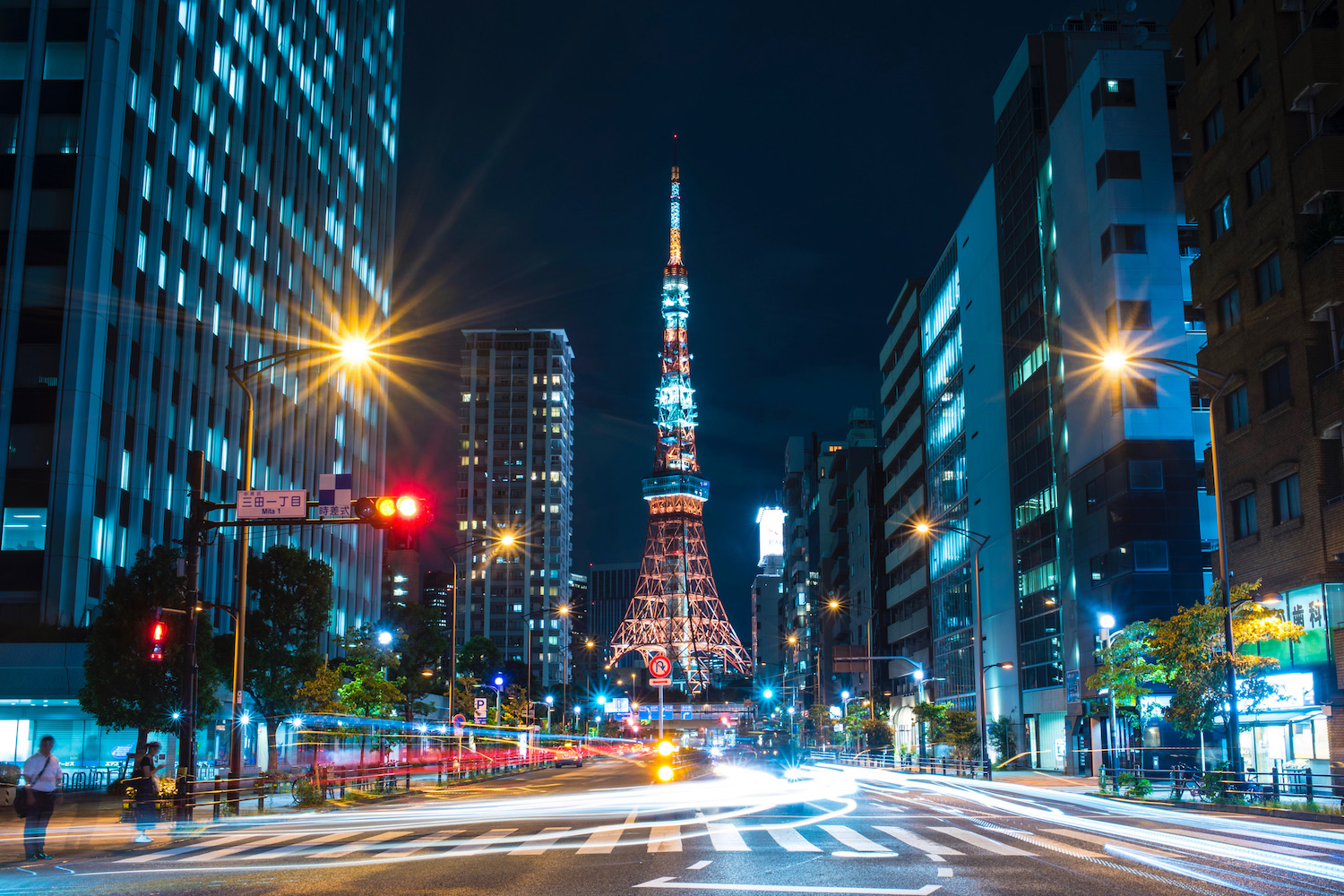 Other FAQ About Tokyo Skytree and Tokyo Tower
Is Tokyo Tower or Skytree better?
Tokyo Skytree is taller than Tokyo Tower, but Tokyo Tower is probably more iconic than Tokyo Skytree. If I had to advise someone—as I often do—I'd say to go up in Tokyo Skytree, but photograph Tokyo Tower (either from the ground or from another building).
Is Tokyo Tower bigger than Skytree?
Tokyo Tower is (much) shorter than Tokyo Skytree. While Tokyo Skytree stands a staggering 634 m/2,080 ft, Tokyo Tower is a comparatively modest 333 m/1,092 ft. Both are iconic, however, and appear larger than life within the context of Tokyo.
What is the tower in Tokyo called?
If you're looking for the name of the structure some people call the "Tokyo Eiffel Tower," it's simply Tokyo Tower. However, the super-tall structure erected in Tokyo in 2012 is Tokyo Skytree, which quite literally "towers" over the entire rest of the city!
The Bottom Line
Obviously, there's a very simple way to settle the question of Tokyo Skytree or Tokyo Tower: Visit both! Of course, if that's not an option (or you simply don't want to do it), the reasons I've provided within this article will help you make a decision between these two icons. In some instances, you may decide to ascend neither, and to take in a view of Tokyo (including of one of both structures) from another Tokyo observation deck all together. Want to know the best place to take in a panorama of every city on your upcoming trip to Japan? Don't leave it to chance—commission a custom Japan itinerary. I won't leave a single stone unturned!