It's tempting to believe advertising materials from, say, the Tokyo Skytree, which claim unequivocally that the behemoth tower offers the most impressive view of Tokyo. However, I urge you not to fall for such a simple ploy—and not just because the Skytree's view is necessarily lacking.
Which is not to say there's one ultimate Tokyo city view for every traveler, even though I certainly have my preference. Below, I'll provide you with my five favorite spots to get a great view of Tokyo, and also talk through honorable mentions that didn't quite make the list.
So, what is the best view of Tokyo? Many of my choices even allow you to get a view of Mt. Fuji from Tokyo, with Fujisan towering over the rest of the skyline. Continue reading to gain priceless perspective!
Understanding the Tokyo Skyline—and Cityscape
As is the case when choosing the best area to stay in Tokyo, it's important to consider Tokyo's cityscape when deciding upon the best perspective to view in. In this case, however, you will also need to consider the landscape and landmarks of the skyline as well. From west to east, Tokyo's visual icons include (in order) Mt. Fuji, the skyscrapers of Shibuya, the Sumida River and Tokyo Skytree.
Going from north to south, meanwhile, important defining features include the skyscrapers of Shinjuku, Tokyo Tower, the Rainbow Bridge and Odaiba Island, which—stay tuned—is a great place to get a night view of Tokyo. Once you familiarize yourself with the layout of Tokyo, you can decide which direction you want to look as you admire its sprawling cityscape, as well as the icons that are the most essential elements of your view.
5 Places to Find The Best View of Tokyo
i-Link Tower in Ichikawa, Chiba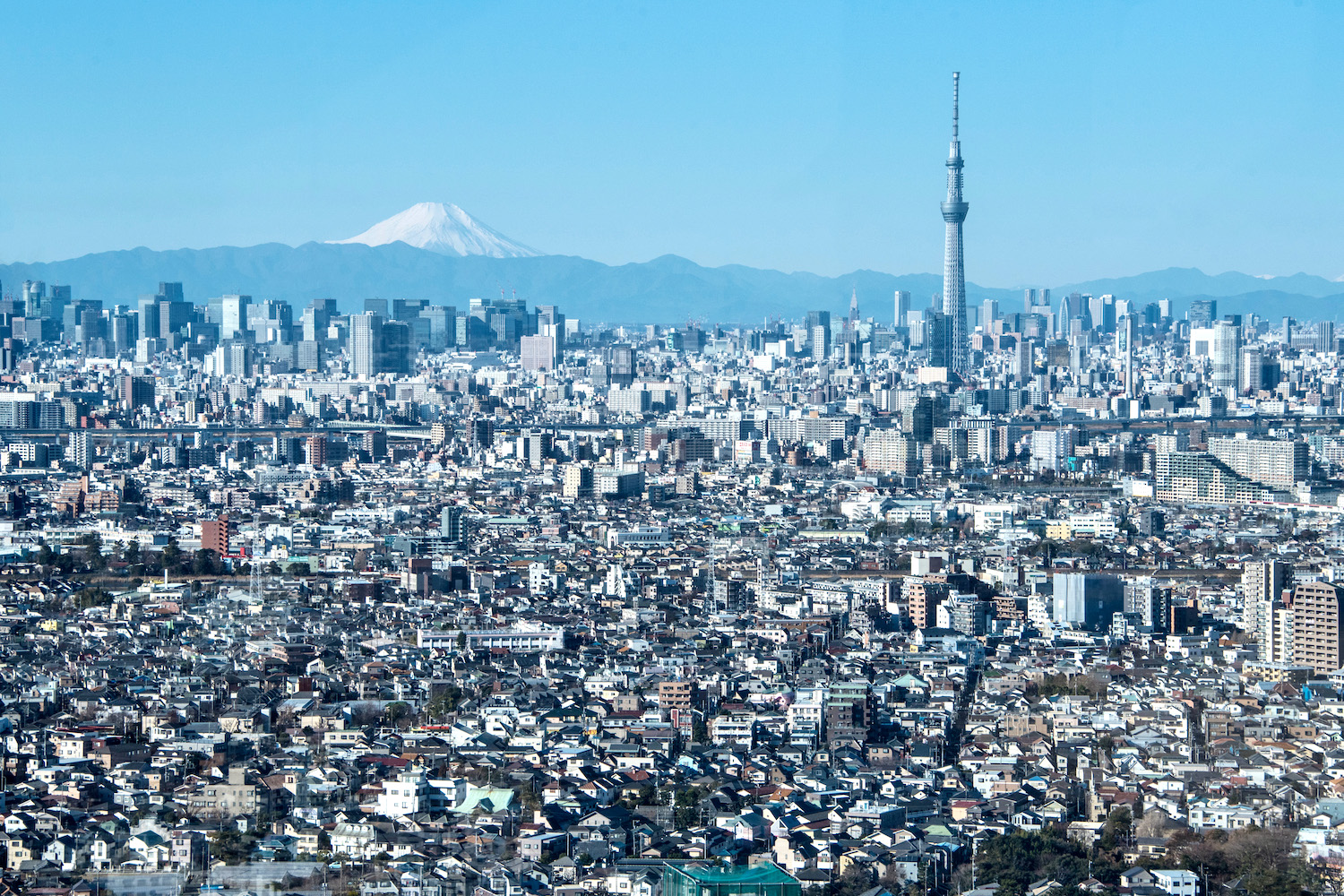 If you want to see Mt. Fuji view from Tokyo (and, most importantly, see Fujisan rise above the Tokyo skyline), there's no better place that i-Link, a free observation deck in Chiba prefecture's Ichikawa station. Accessible by riding the westbound JR Chuo-Sobu Line about 20 minutes from central Tokyo, i-Link is rarely crowded (and never with gaijin), and notably allows you to see the entire Tokyo skyline (including the Skytree) splayed out at the foot of Mt. Fuji.
Fuji TV Sphere on Odaiba Island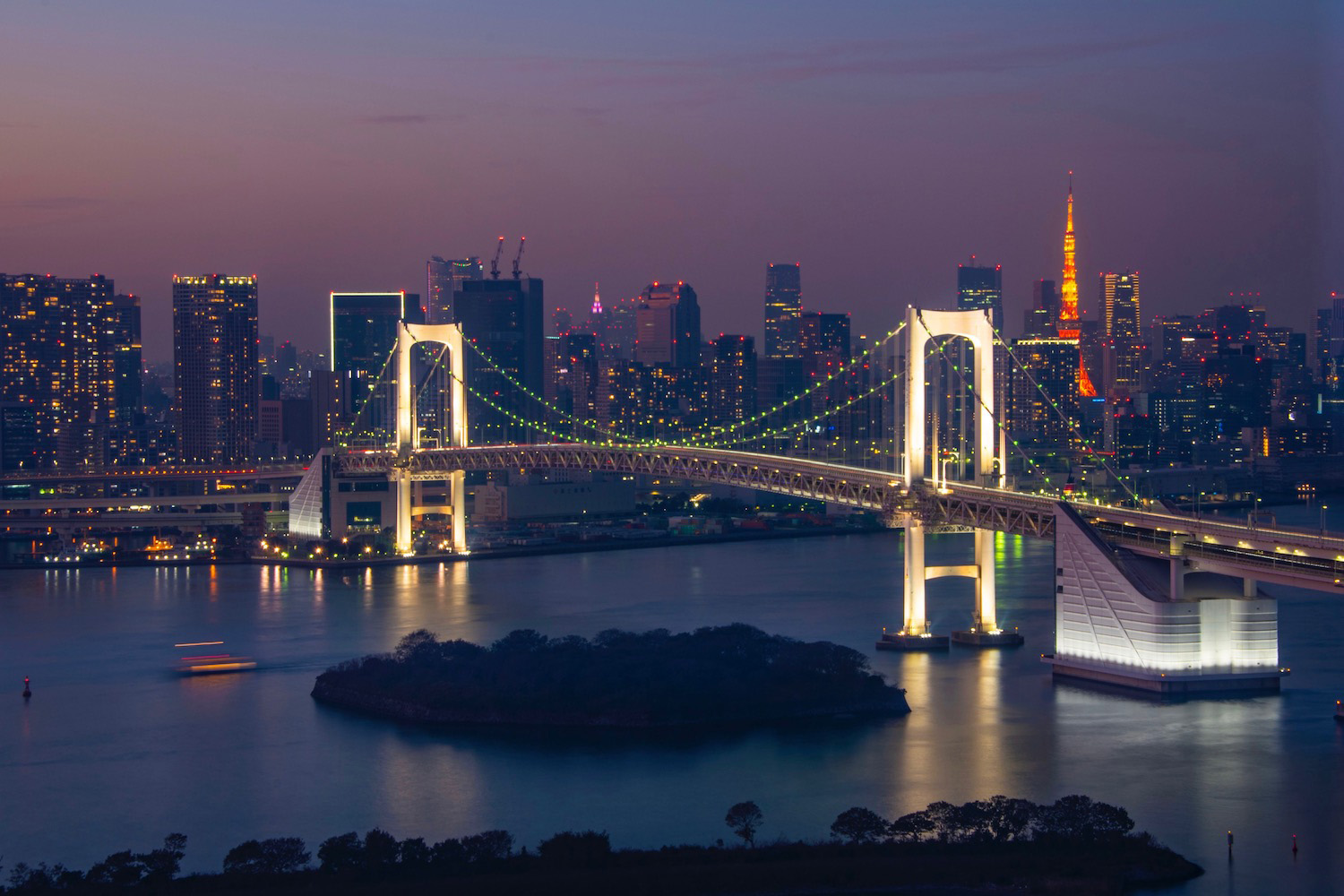 One famous view of Tokyo requires you to ascend to a very non-famous spot: The aptly-named "Sphere," located on the 25th floor of the Fuji Television building on Odaiba Island. Note that if you want to take in this famous view at night, it's best to come during winter, since the observatory's last entry is at 5:30 PM, hours before sunset during summer and much of spring and autumn. Also note that tripods are officially banned, though you can (discreetly) set your camera on something to get a steady shot!
Asakusa Tourist Information Center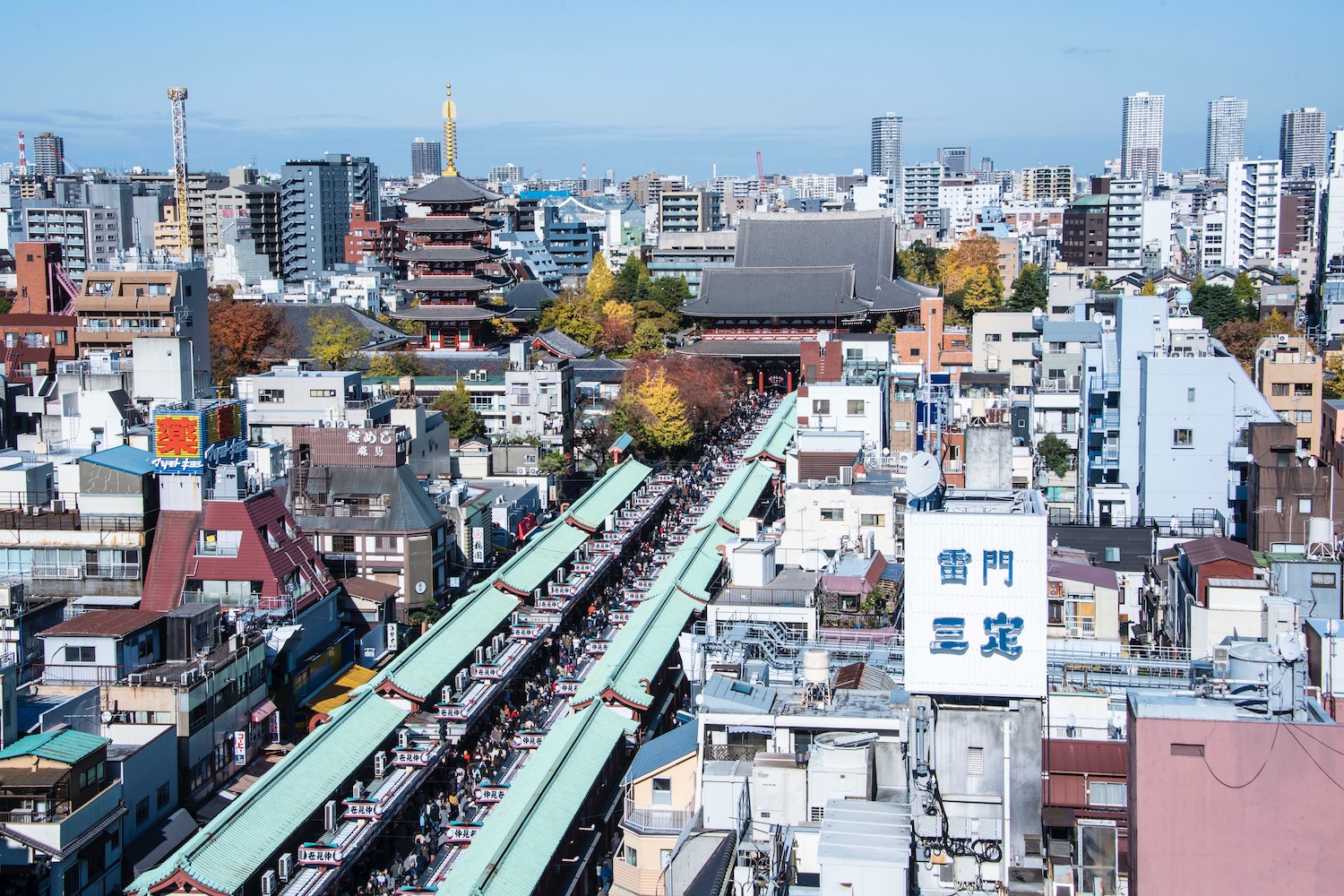 Although I'm not sure I would qualify this as the best view of Tokyo, the free observation deck on the seventh floor of Asakusa Tourist Information Center does allow you to savor a delightful contrast: ancient Senso-ji temple and Tokyo Skytree. In fact, I prefer to see Senso-ji (which can be uncomfortably crowded, even during off-peak times) exclusively from this perspective. On a clear day you can also see Fujisan in the distance, though this is obvious in the opposite direction from Asakusa's sights.
Tokyo World Trade Center at Hamamatsucho Station
UPDATE: Sadly, the Tokyo World Trade Center was demolished in 2021.Have you ever seen a photo that spotlights an amazing Tokyo Tower view, and wondered how you can get one of your own? The best way to achieve this is to ascend to the observation deck of Tokyo World Trade Center, a building that is admittedly less impressive than its counterpart in New York City. On a layover at Haneda Airport? Tokyo World Trade Center is a perfect layover destination—it's at Hamamatsucho station, the terminus of the Tokyo Monorail from the airport to the city.
Shibuya Sky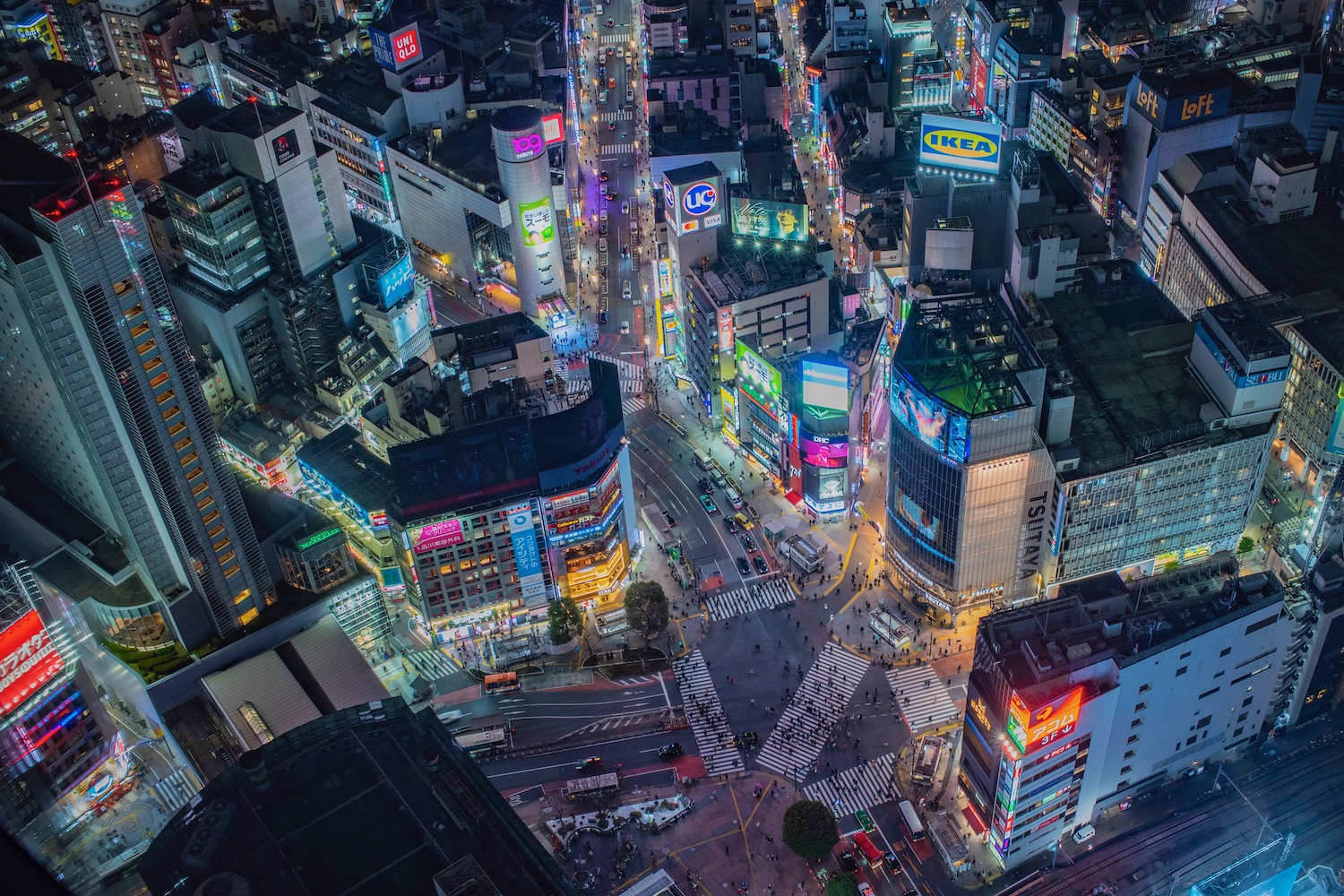 The good news? Shibuya Sky, which as its name suggests is located right atop the famous Shibuya Scramble Crossing, more than lives up to the hype. The better news? Since it is right in the heart of Shibuya, you are very likely to be here anywhere, which means it's a convenient spot to add to your Tokyo itinerary. Note that if you don't want to pay (or queue up) for Shibuya Sky, the Hikarie Sky Lobby is a free, alternative Shibuya viewpoint (albeit one that isn't as high up and, therefore, doesn't offer as nice a view as its paid counterpart).
KITTE Mall in Marunouchi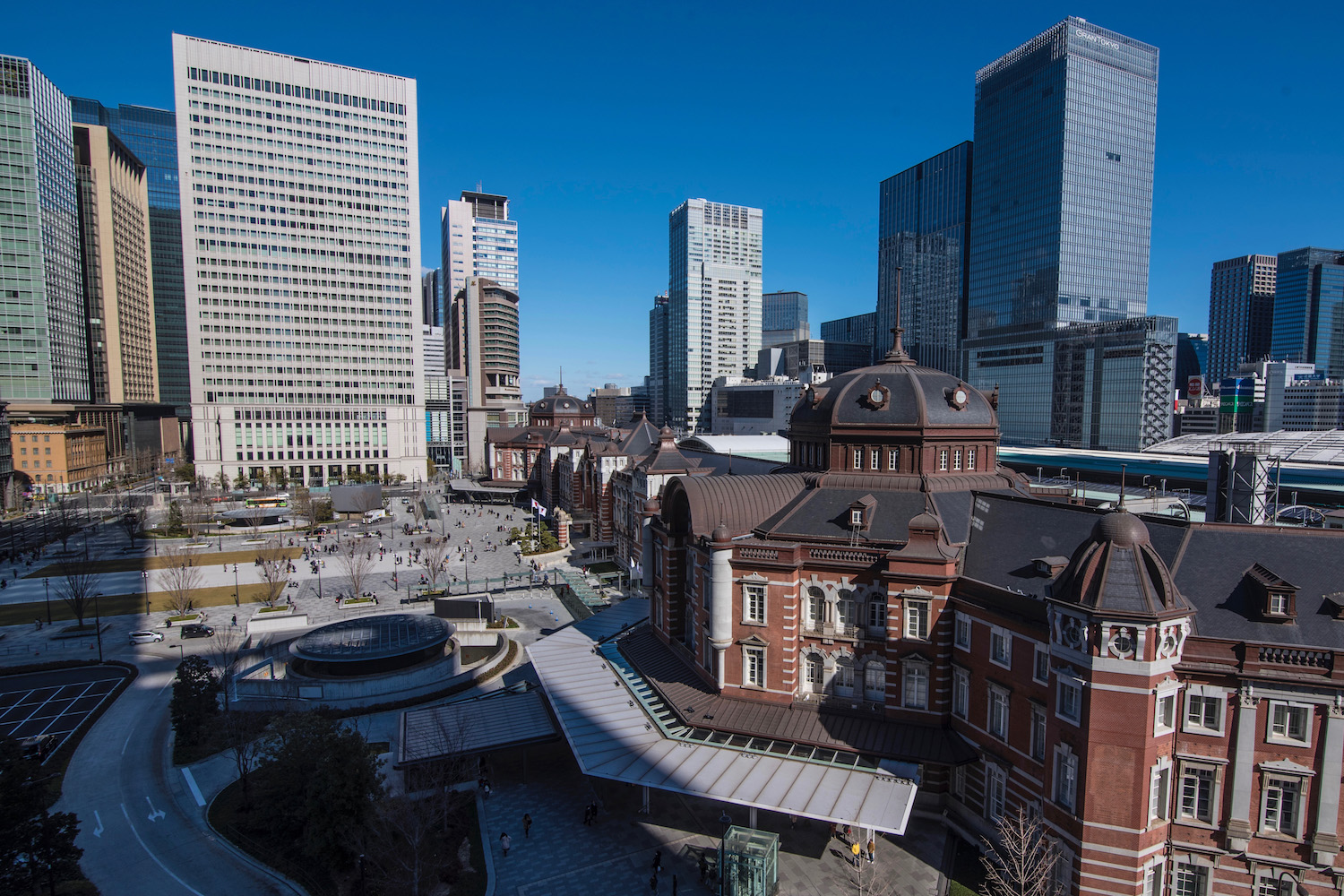 If you're looking for best view of Tokyo Station, meanwhile, there's only one place to get that: KITTE mall, which is located just southwest of the historical station facade in the former Japan Post headquarters. The rooftop of this mall provides a great view of the station (amid the skyscrapers of Marunouchi, no less) day or night, although as is the case with the Fuji TV Sphere (and i-Link, although this is less enforced), tripods are officially banned here.
Other Great Tokyo Observation Decks
I've given my personal take on the best observation deck in Tokyo, but there are some honorable mentions I'd like to state for the sake of completeness:
Bunkyo Civic Center: The perspective from which the main photo of this article was taken, this free observatory not far from Tokyo Dome, Bunkyo Civic Center allows you to look down on the rollercoasters of Tokyo Dome City (and to see Fujisan behind the skyscrapers of Shinjuku on a clear day).
Tokyo City View at Mori Art Museum: Located in Roppongi, this viewpoint allows you to see Tokyo Tower, albeit from farther away than Tokyo World Trade Center.
Tokyo Skytree: Not far from the aforementioned Asakusa Tourist Information Center, the Skytree is Tokyo's tallest freestanding structure. It goes without saying that the view from here is amazing!
Obviously, the best view of Tokyo is a subjective matter, so if you have a pretty long trip (say, 5 days in Tokyo or more), I'd recommend visiting as many of the observatories in this article as possible!
Are Some Tokyo Viewpoints Overrated?
In a word, yes. For instance, while the edifice itself is iconic (if a bit polarizing, to say the least), the view from Tokyo Tower is definitely not anything special. I'd also say the same for the Tokyo Metropolitan Government Building in Shinjuku, which is a bit of a scam. It's free, ostensibly, but the view from everywhere within the observatory (excepting the cafe, which is paid) is pretty shit, if you ask me.
While not necessarily overrated, another famous spot for a night view (Tokyo's Park Hyatt, located in Shinjuku) requires a bit of a disclaimer. Namely, that if you haven't seen the film "Lost in Translation," which made it famous, it might be a bit disappointing. The drinks are pretty expensive, and unless you look closely in order to see specific Tokyo landmarks, the view can be a generic smattering of skyscraper bokeh (especially if your vision is booze-blurred!).
Other FAQ About Viewpoints in Tokyo
Where is the best view in Tokyo?
For my money, the best view in Tokyo is from i-Link Tower, located in Ichikawa city, Chiba prefecture near JR Ichikawa station on the Chuo-Sobu Line. While this is quite a trek from the city center, it's the closest place where you can see all of Tokyo splayed out beneath Mt. Fuji.
Can you go up the Skytree in Tokyo?
The good news? You can go up the Skytree in Tokyo, although you will of course need to pay a fee. The bad news? Although the view is nothing short of spectacular, there is something disappointing about not being able to see the Skytree as part of the scene, what with you being up in it.
Is the Tokyo Tower free?
The Tokyo Tower isn't free—it costs ¥900 for adults to ascend, and is a bit cheaper for children. With this being said, I actually don't think the view from Tokyo Tower is spectacular. Rather, I prefer looking down on the Tower, usually from the Mori Art Museum in nearby Roppongi.
The Bottom Line
What is the best view of Tokyo? That depends on how much of the city you want to see, how important it is that Mt. Fuji be a part of your future Instagram masterpiece, how many days in Tokyo you plan to spend and even where in the city you're staying. For example, while my favorite place to see the Tokyo skyline is i-Link Observation Deck in Ichikawa, Chiba, many travelers prefer more mainstream choices, such as Tokyo City View at Mori Art Museum in Roppongi, or even the newly-opened Shibuya Sky. Regardless of where you end up taking in your Tokyo panorama, commission a custom Japan itinerary and let me sweat every detail of your trip.