I find that travelers to Japan fall into two camps: Those who believe Fujisan rises directly above Tokyo; and those who think you simply can't take a Mt. Fuji day trip. The truth, of course, lies somewhere between these two extremes. You can see Mt. Fuji from various places in Japan's capital (though not like this, certainly)—and it's actually very easy to take a day excursion to the Fuji Five Lakes region.
Of course, many companies will try to sell you a Mt. Fuji tour, though since this is Japan we're talking about, I'll go ahead and assume they have good intentions. Yet mine are better: With the information in this article, you can easily have an amazing time at Mt. Fuji all on your own—and get back to Tokyo in time for dinner.
And I'm not talking about Tokyo to Hakone, which is a lovely place, but is far from the best place to view Fuji. Continue reading to learn more about how to get up-close-and-personal with Japan's most famous mountain in half a day or less.
Don't want to read the whole article? Then take just one tip to start: If the weather forecast for your destination isn't totally clear, it probably isn't worth making the journey!
How to Reach Mt. Fuji from Tokyo
One reason not to book a Mt. Fuji tour from Tokyo? Direct buses depart Shibuya every day, bound for Kawaguchiko and Fujiyoshida, the two major cities of the Fuji Five Lakes region. It takes just over two hours to travel from Tokyo to Mt. Fuji, and you can book the tickets online here up to three months in advance.
This isn't appealing to some travelers, namely because they'd rather take a Tokyo to Mt. Fuji train (which would be covered by the Japan Rail Pass—the bus isn't). Unfortunately, while a new direct service from Shinjuku to Kawaguchiko now exists, the service requires a hefty ¥1,140 "supplement" for JR Pass users, which makes it a less than attractive alternative.
Things to Do on Your Mt. Fuji Day Trip
See Fuji's Reflection in Lake Kawaguchi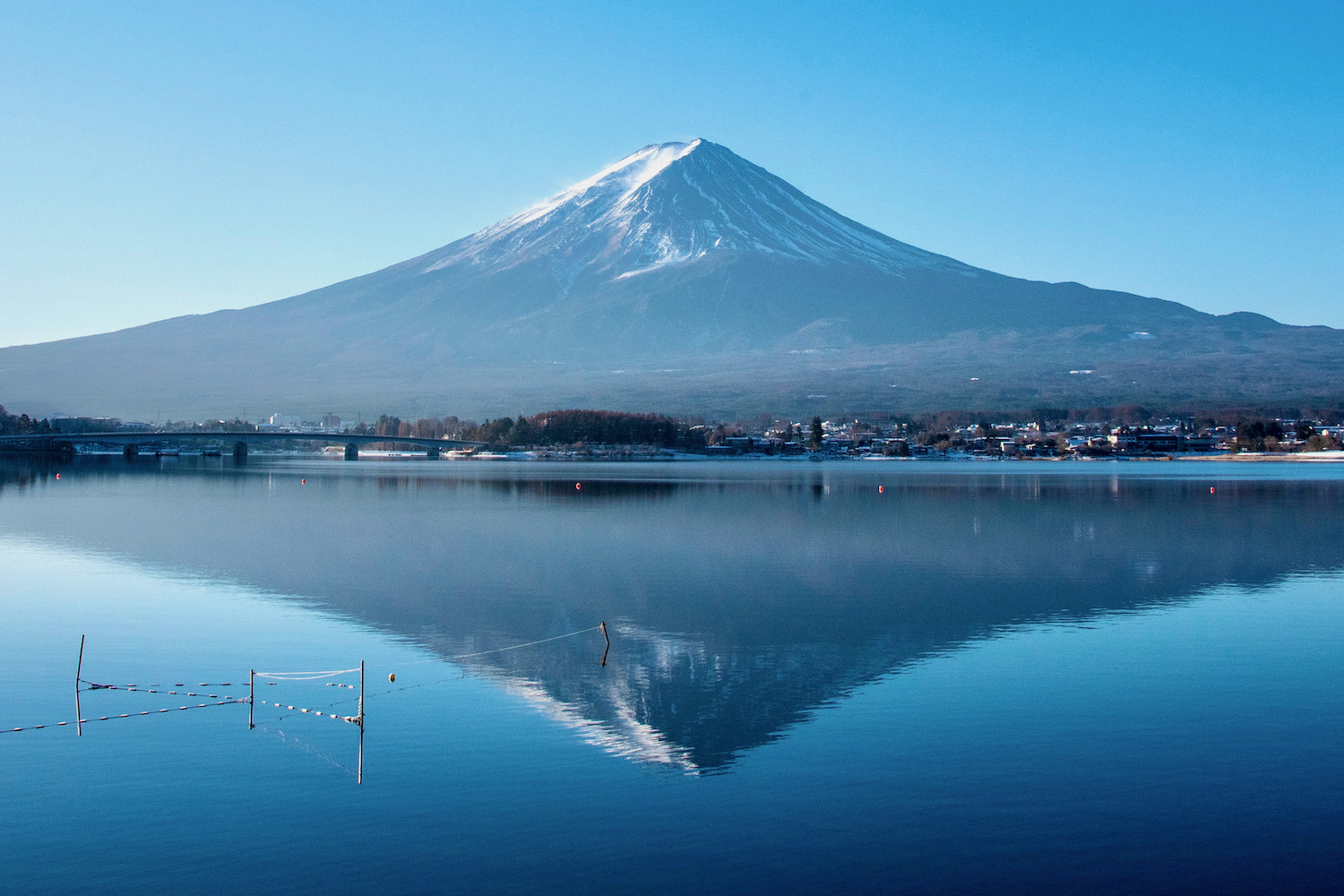 My #1 favorite part of a Tokyo to Mt Fuji day trip? Seeing the mountain reflected in the waters of Lake Kawaguchi, of course! To get the best view either walk, bike or take a bus from Kawaguchiko Station to the north shore of the lake, which is about 3 km away. If you get to this spot and it's cloud, don't worry, as I'm about to suggest another activity that can keep you occupied for an hour or so of your day trip to Fuji Five Lakes from Tokyo, should you need to wait for clearer skies.
Visit a Unique Museum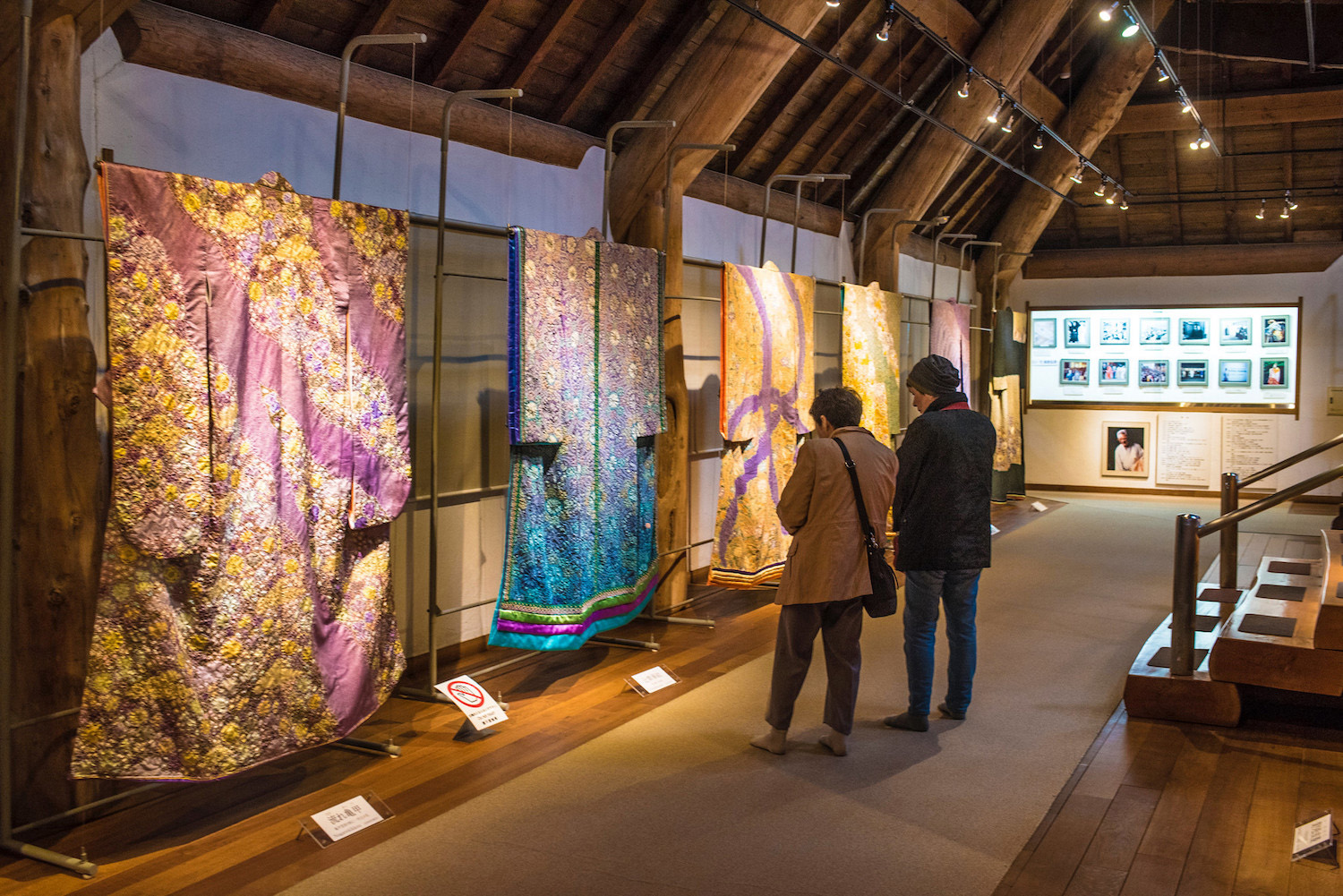 A museum might be the last thing you expect to add to your Mount Fuji day trip itinerary. However, there are a couple that are very worthy of your time, especially if the weather is less than ideal. If you're in Kawaguchiko, visit Kubota Itchiku Art Museum, which is dedicated to the man who revived the ancient kimono style of dress for the modern era, and displays dozens of the garments inside. In Fujiyoshida, visit the Fujisan Museum, which tells the story of several notable climbs up Mt. Fuji.
Enjoy the View from Chureito Pagoda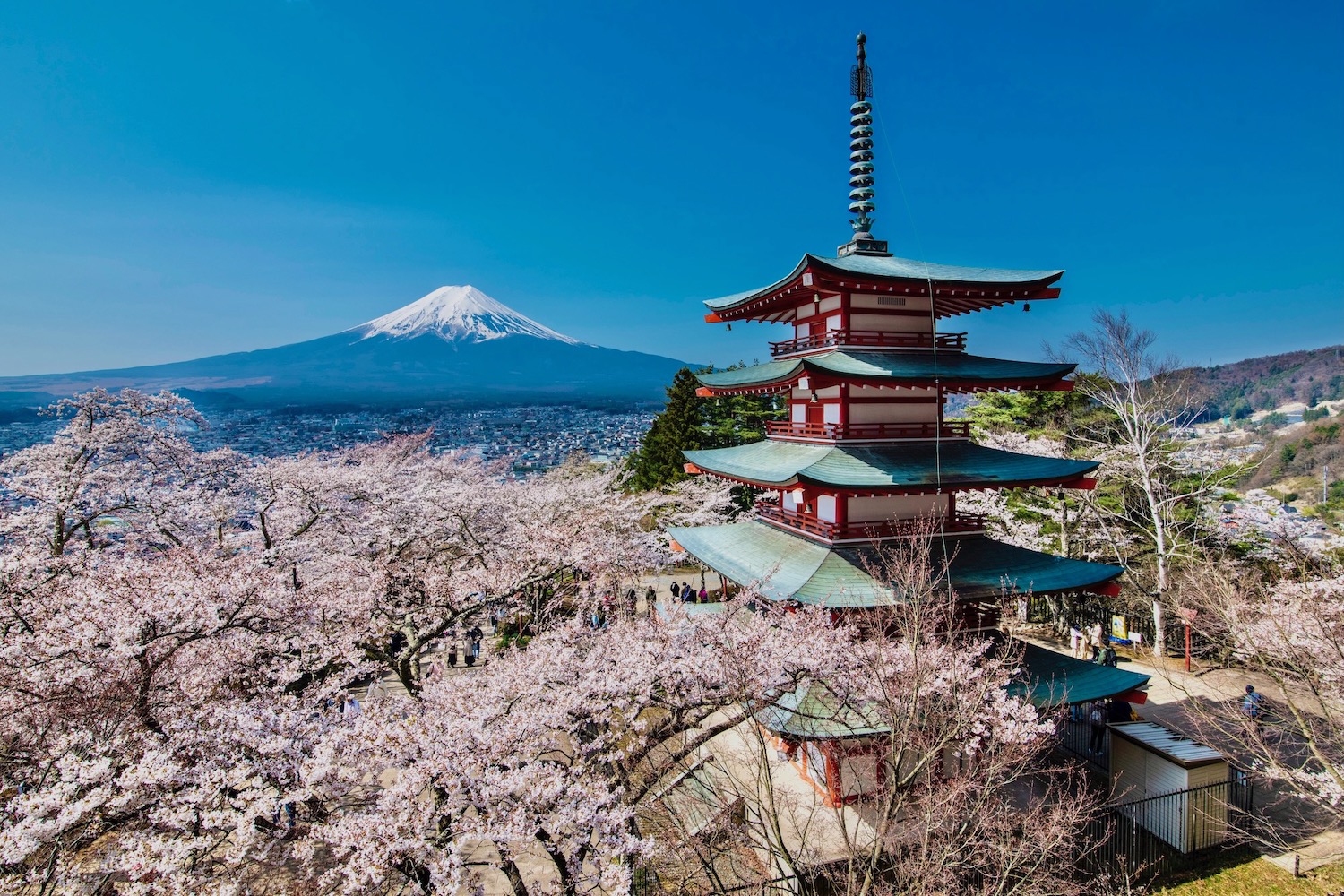 Although Chureito Pagoda might not come up when you Google "how to see Mt. Fuji," it certainly provides one of the most iconic views of the mountain—especially during cherry blossom season. Well, if you get a clear day that is—if not, you'll have no idea that Fuji looms behind the wall of clouds. Still, a walk here (about 15 minutes from Shimoyoshida station, and then 20 minutes up a couple of set of stairs) is far from a wasted endeavor, as the pagoda and Arakura Fuji Sengen temple itself are charming.
Or From A Thrilling Rollercoaster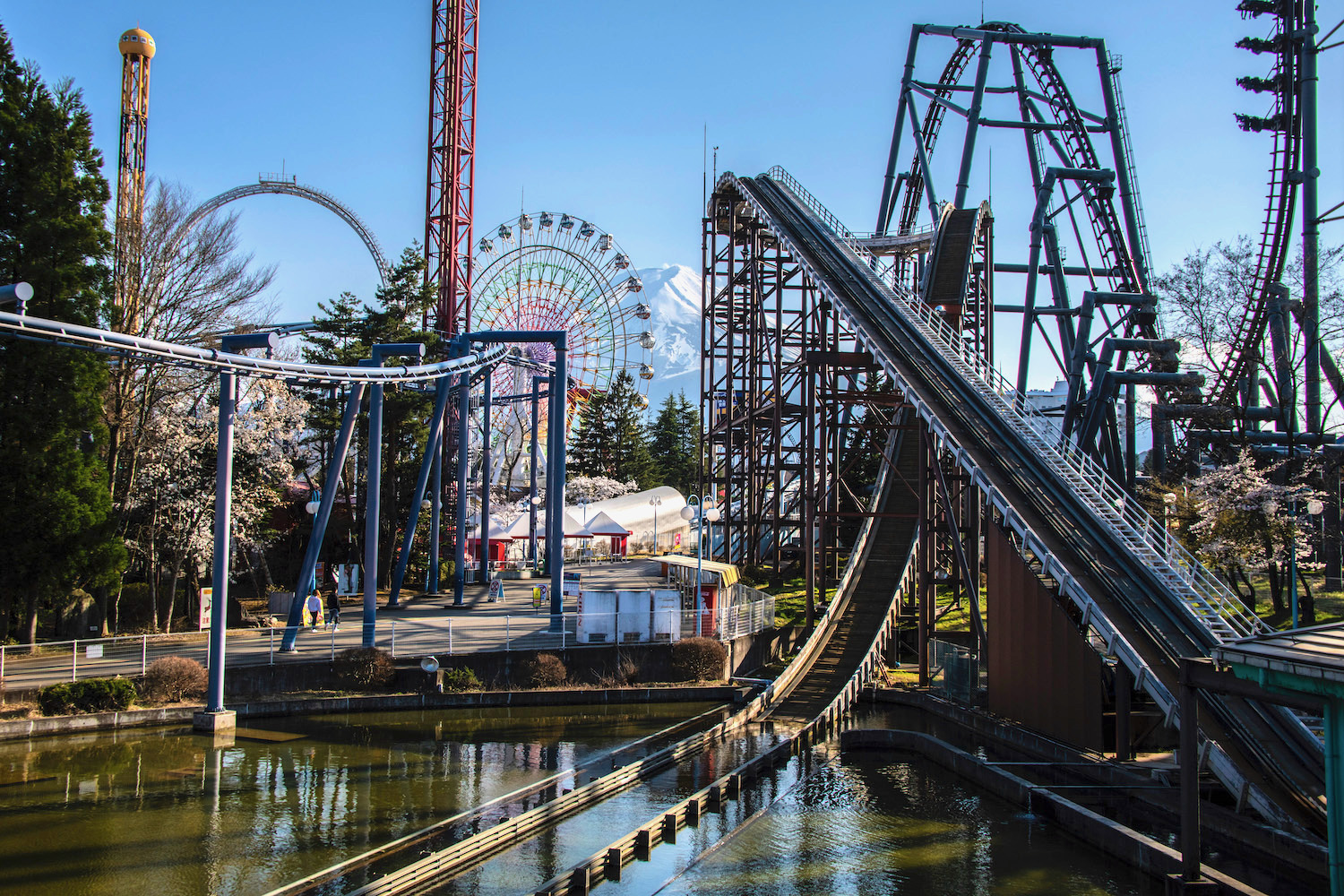 Want to take a Mt. Fuji day trip that's more thrilling than tranquil? Skip the scenic views and enjoy a more hair-raising one. Specifically, get off the bus at Fujikyu Highlands, which might just be the most scenic amusement park in the world. You don't need to ride rollercoasters like Fujiyama and Eejanaika, of course—entrance to the park itself is free; you simply need to pay to get on the rides themselves, which admittedly provide the best views of Fujisan during your Mount Fuji day trip.
Take a Hike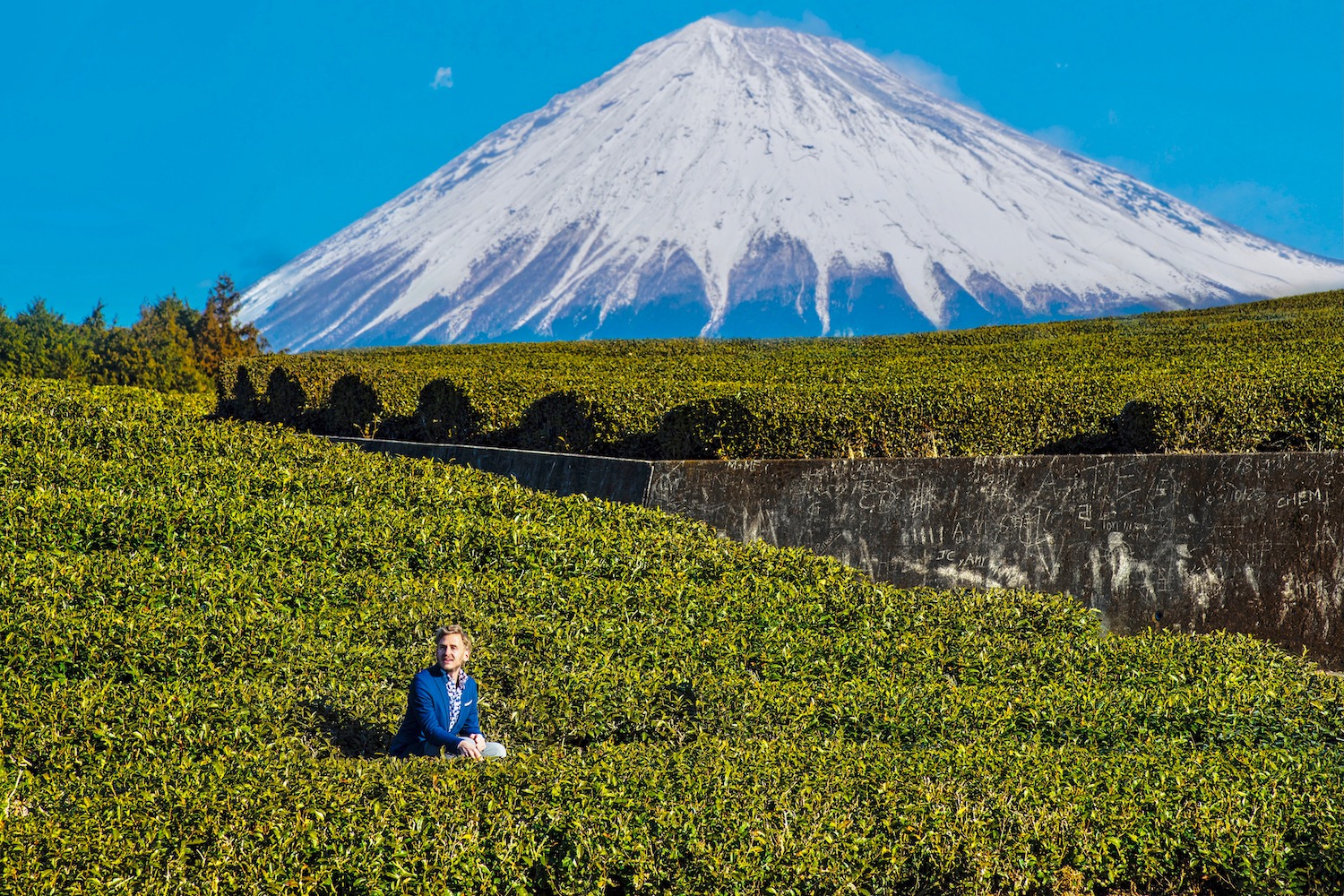 The bad news? You won't be able to take a Mount Fuji climbing tour if you're taking a day trip to Mt. Fuji from Tokyo. The good news? There are plenty of amazing hikes in the Fuji Five Lakes region, even if you simply walk around the base of Lake Kawaguchi. Want to gain some elevation? Make a beeline for the trail head of the Panorama-dei trek, which is actually closer to Lake Yamanako, another in the Fujigoko area. You may even opt to hike through the Obuchi Sasaba tea fields (if the owners don't run you off!).
Best Time to Visit Mt. Fuji
Since you're probably planning your Mt. Fuji itinerary as part of a larger Japan trip (and probably, for whenever you plan to be in the Tokyo area) I imagine you have limited flexibility. With this being said, you should keep a short list of the things to do in Mt. Fuji on your person as you prepare for your trip, particularly if you don't commission a custom Japan itinerary from me.
The two most important things to keep in mind for your Mt. Fuji day trip are as follows. First of all, that summer in Japan (aka the tsuyu monsoon) bears the greatest risk of rain and, therefore, the highest chance that you won't be able to see the mountain. Secondly, the seasonal delights I mentioned earlier (sakura in spring and colors of the fall) are later and earlier, respectively, than they are in Tokyo. Sakura reach their peak in Fujigoko in mid- to late-April, while autumn colors peak during the first half of November or even earlier.
Should You Spend the Night at Mt. Fuji?
Whether you choose an expensive Fuji view hotel on the north shore of Lake Kawaguchi (Shuhokaku Kogetsu is probably my current favorite) or a more budget-friendly accommodation like Peace Kawaguchiko, there are plenty of great places to stay a night at Mt. Fuji should you decide to stay there. But is it necessary?
There are a few reasons this might be a good idea—firstly, that Fuji can be fickle to show its face, so the longer you have, the better chance you have to get the money shot. It should go without saying that you'll need to spend at least one night if you plan to climb Mt. Fuji. Additionally, if you plan to do more than a couple of the activities I've listed above, you'll definitely want to scout out where to stay near Mt. Fuji, as a matter of necessity.
Other FAQ About Your Mt. Fuji Day Trip
Can you do Mount Fuji in a day?
You can travel to any number of the best places to see Mt. Fuji in a day, although you can't realistically climb the mountain (plus get there and back) without spending a night. If you want to climb Mt. Fuji, travel to the trailhead in the morning of your first day, so you can reach the "eighth station" before nightfall. Rise long before dawn the next morning so you can watch the sunrise from the top, then return to whatever city you're staying in the next afternoon.
Can you do a day trip from Tokyo to Mt Fuji?
You can take a day trip from Tokyo to Mt Fuji (and adjacent destinations), such as the hot springs town of Hakone or the Fuji Five Lakes, which sit just at the base of the mountain. However, if you want to climb Mt. Fuji it's really best to stay at least one night, for reasons I describe in the previous paragraph.
Is Mt. Fuji worth visiting?
Mt. Fuji is absolutely worth visiting, assuming you are able to get a clear view of it. It's for this reason that it's essential to carefully monitor weather conditions before making the journey—a totally clear day is ideal, and your only guarantee of seeing Mt. Fuji. While it's not totally worthless to visit the Fuji area without seeing the mountain, it does somewhat defeat the purpose.
The Bottom Line
A day trip from Tokyo to Mt Fuji can take many forms, but all are relatively easy to execute. If the weather is good, head straight to Kawaguchiko, and marvel at the reflection of Fujisan in the lake. If you're seeking a thrill, enjoy views of the mountain from the rollercoasters of Fujikyu Higlands. Even if conditions for viewing the mountain are less than ideal, an eclectic array of cultural attractions make the Fuji Five Lakes region worthy of a visit. Need personalized help planning your Mt. Fuji day trip? Commission a custom Japan itinerary!