You'd be surprised how many readers email me about taking a Hiroshima day trip from Tokyo. I know I was, at least in the beginning—Hiroshima is one of Japan's best-known destinations, yet it often seems to be an afterthought.
As a lover of the city, this is somewhat disappointing to me. Yet, if you don't think you can spare more than a day to explore Hiroshima, fear not: It is absolutely possible to see Hiroshima on a day trip, although doing so from Tokyo is a very tall order.
Indeed, it's better if you're starting out from Kyoto or Osaka, although you can undertake the more ambitious journey from Tokyo if you play your cards right. In either case, you'll find what you need in the next few paragraphs.
Why People Forget Hiroshima
Part of the reason "Hiroshima day trip from Tokyo" is such a ubiquitous Google search, frankly, is that people forget the city when planning their trips to Japan. But how can this be, given that Hiroshima is probably the most-known Japanese city, apart from Tokyo and Kyoto (and, perhaps, Osaka)? One of the reasons relates directly to the tendency of people to think they can take a day trip: They assume it's super close to other Japanese destinations and that they don't need to stay the night.
For others, however, I think there's more subconscious psychology at play. People don't want to feel sad, or uncomfortable in general. The idea of visiting a city associated with one of the greatest tragedies in human history, for some people, is a feeling approaching obligation, while others want to avoid it all together. Many travelers end up deciding on a day trip at the last minute, when they feel they might've made a mistake.
How to Structure Your Hiroshima Day Trip from Tokyo, Kyoto or Osaka
Take an early (bullet) train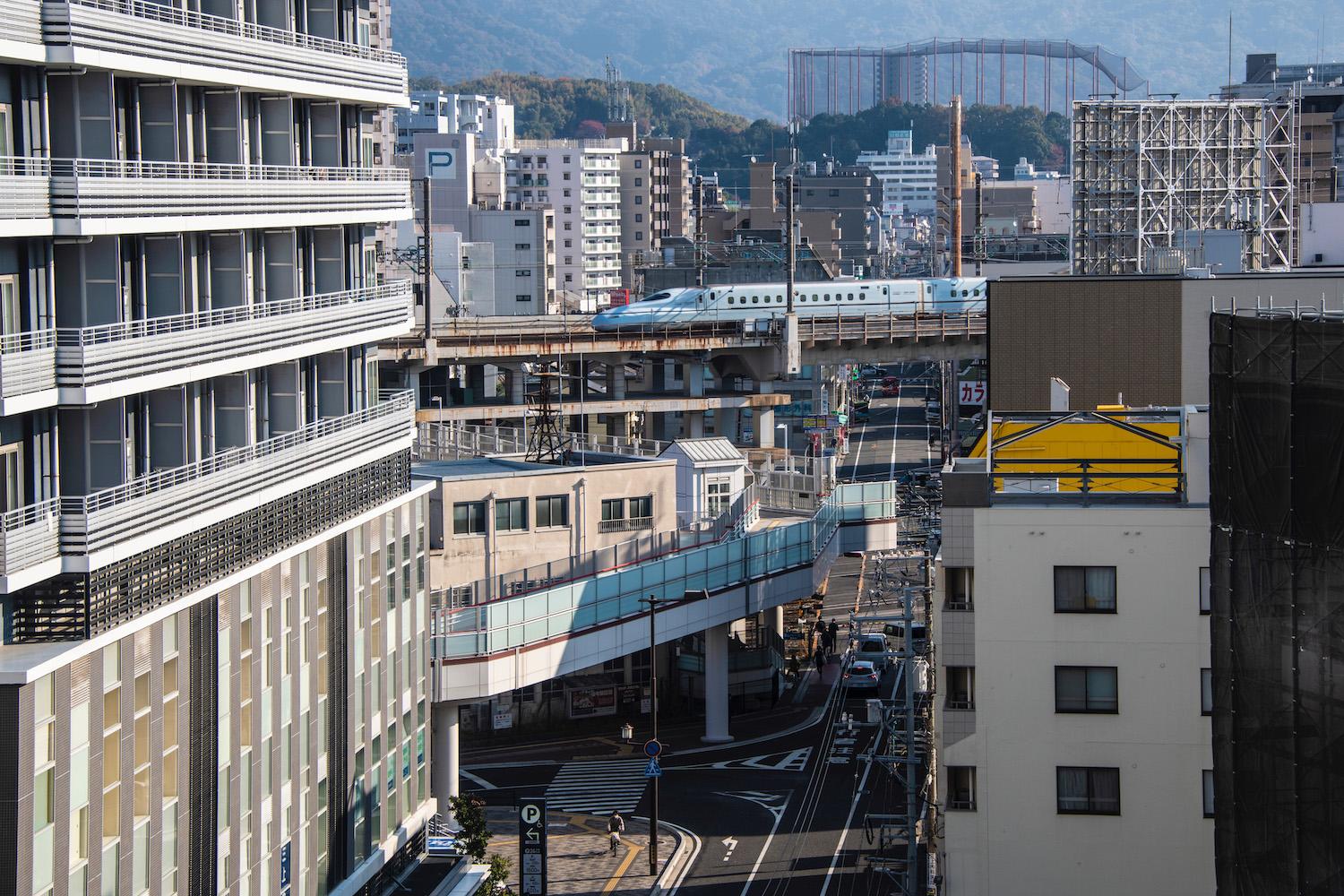 If you can only spend a day in Hiroshima, you should make that day last as long as possible! Try and get the first train of the day if you start in Tokyo, and leave no later than 8 or 9 AM if departing from Kyoto or Osaka. I'd also recommend taking a Hikari or Sakura Shinkansen if you're using a JR pass, or the super-fast Nozomi if paying cash. The Kodama won't cut it!
Start at Ground Zero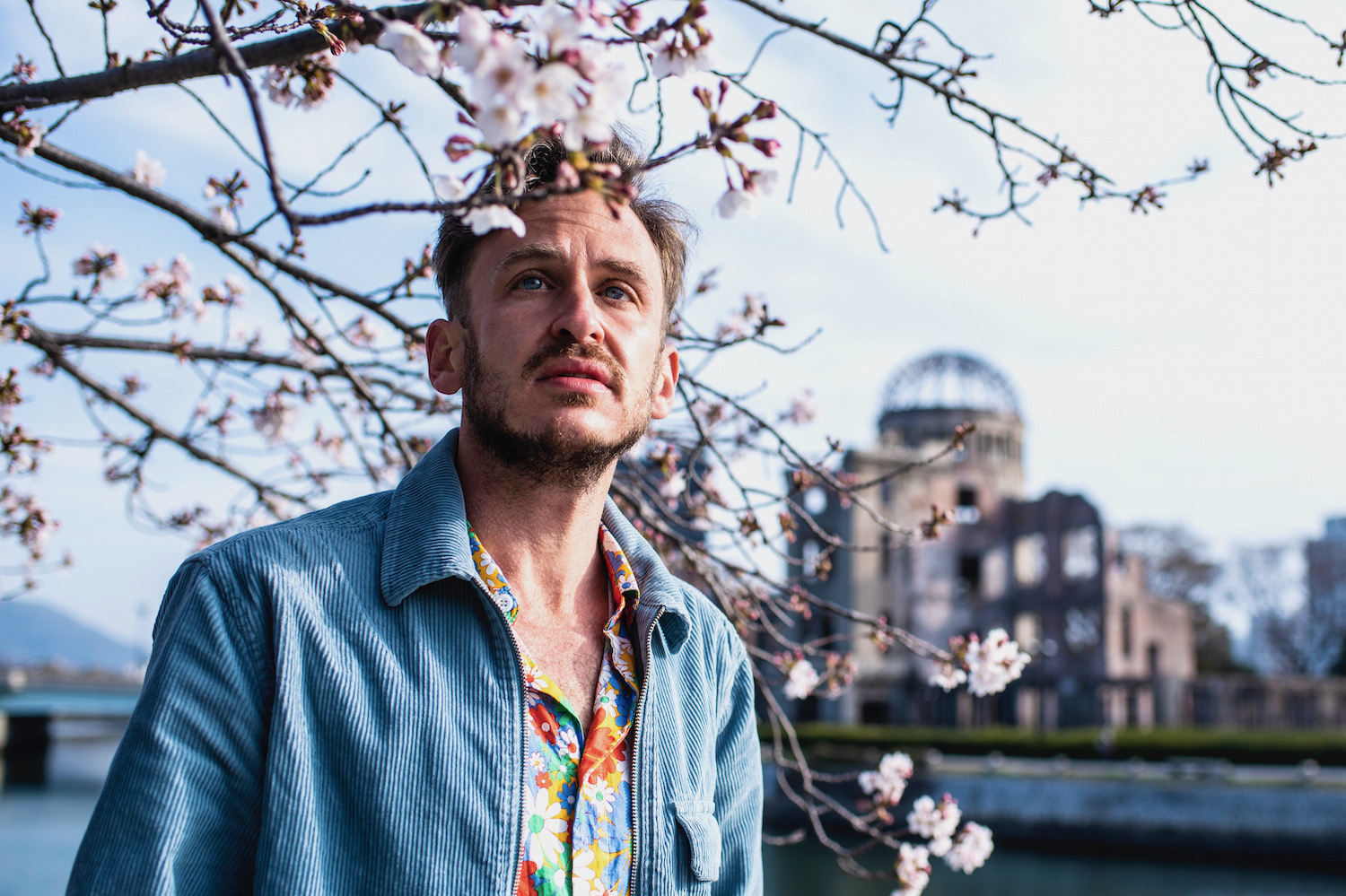 Begin your Hiroshima day trip at the most important place: Overlooking the A-Bomb Dome, aka "Ground Zero" of the atomic bomb detonation. From there, walk to the Hiroshima Memorial Peace Park and Museum, or perhaps enjoy a contemplative stroll through the grounds of Hiroshima Castle (where a eucalyptus that survived the bombing still stands) or Shukkeien garden.
Eat a local lunch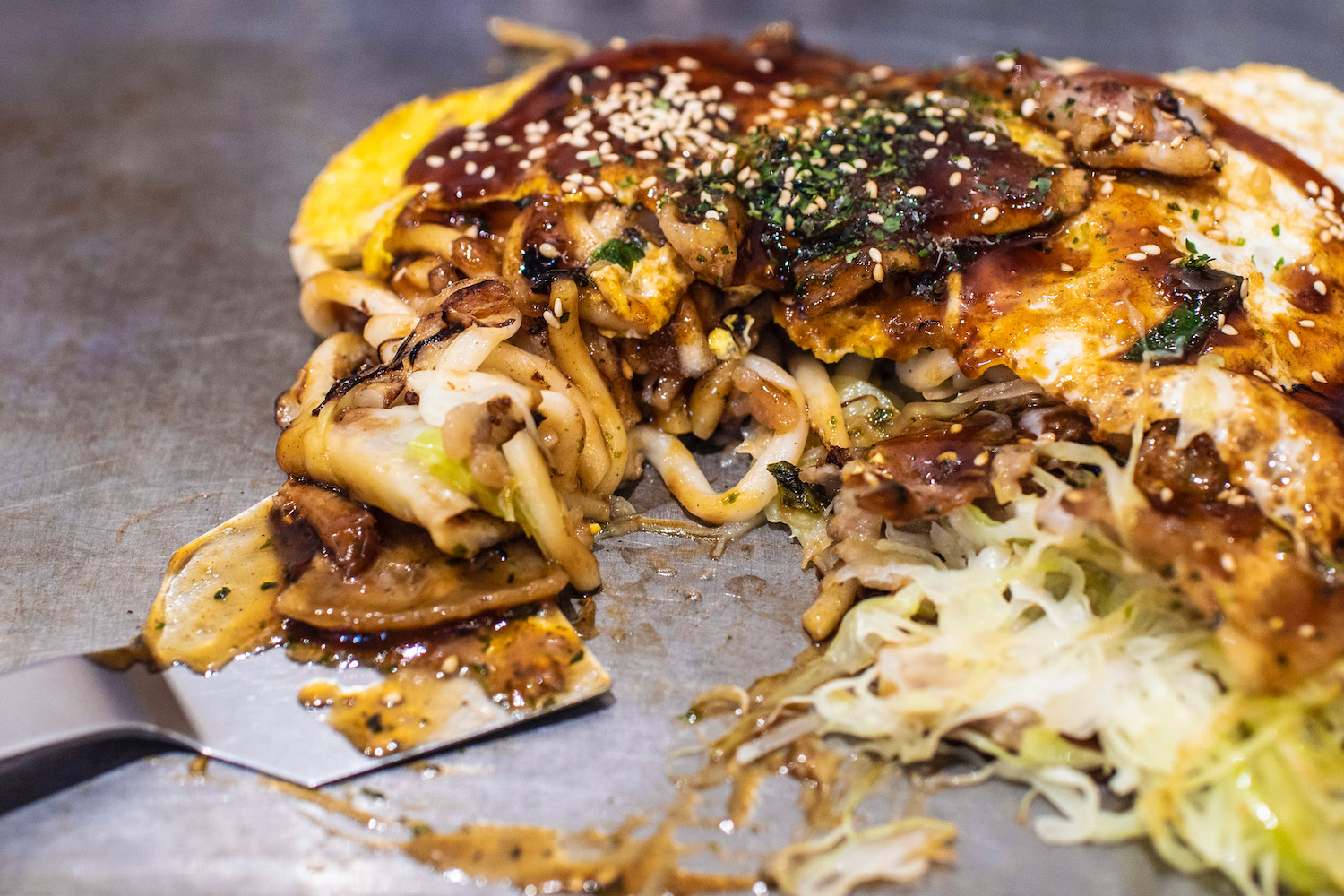 Although some people in Japan's Kansai region will disagree, citizens of Hiroshima insist that okonomiyaki originated here. After exploring Hiroshima's historical attractions (or before, depending on your hunger and the time you're making), sit down for one of these savory pancakes. (TIP: I love the fare on offer at Momiji-tei, just steps from the Peace Park.)
Visit Miyajima (if you can)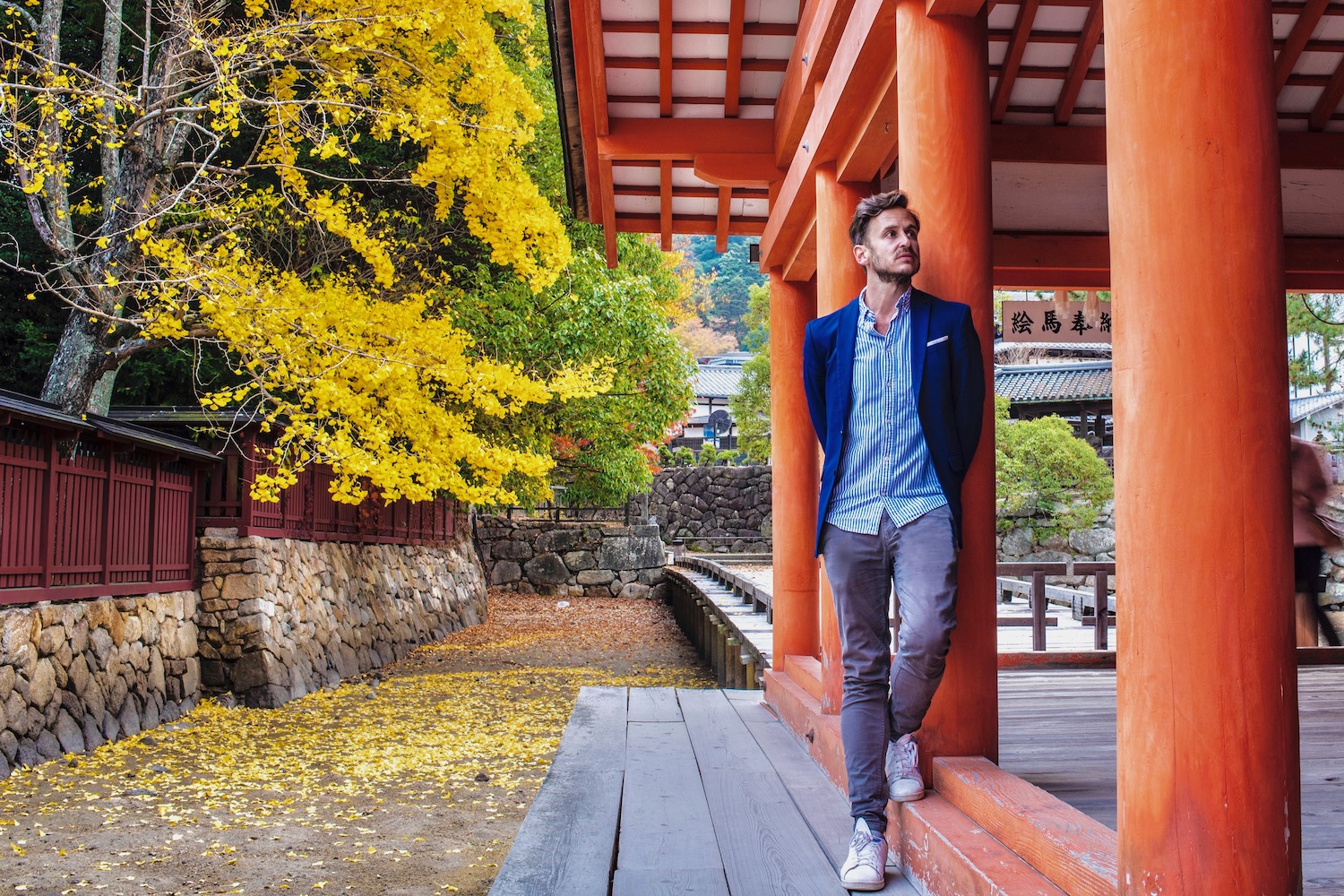 Can you do Hiroshima and Miyajima in a day? Well, if you follow my other Hiroshima day trip advice you can! Assuming you arrive in Hiroshima around 10 am and finish your lunch by 12 or 1, you can get a train to Miyajimaguchi, which will allow you to ride the ferry to Miyajima island (and the famous, "floating" Itsukushima Shrine) by 2 or 3. Save some room for the famous yaki-gaki (grilled oysters) on offer here!
Don't feel shy about staying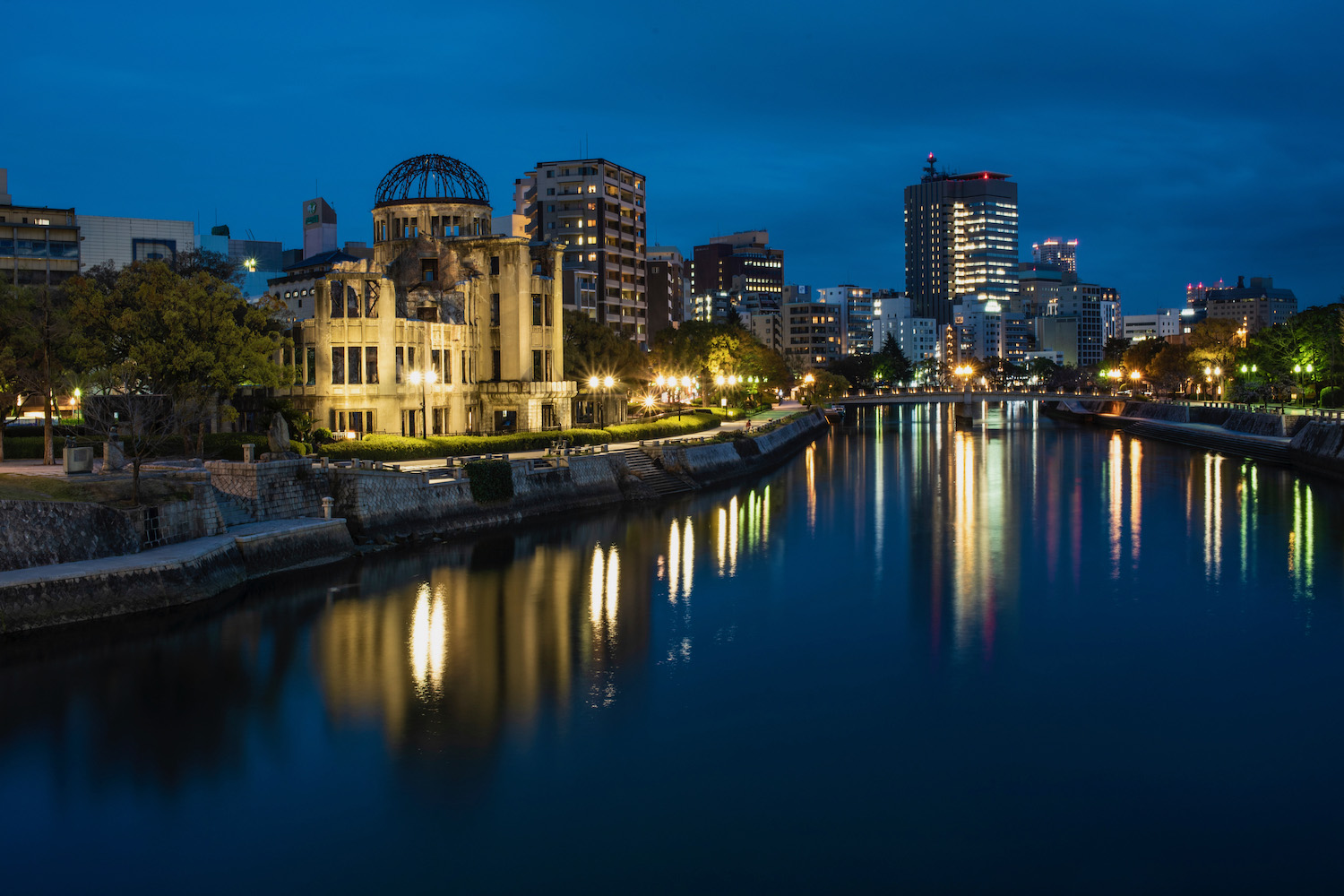 Hiroshima pleasantly surprises a lot of people, many of whom later write me to say they've decided to stay. Unless you are absolutely time-limited, my advice is that if you feel compelled to stay, book a hotel and stay the night. Your accommodation in Osaka, Kyoto or Tokyo will survive a night without you sleeping in its bed! The most convenient and best-value hotel in Hiroshima is the station-adjacent Sotetsu Fresa Inn.
Longer Trips to Hiroshima
How many days in Hiroshima are right to spend? Well, assuming you don't attempt to visit the city on a day trip—and there's nothing "wrong" with that, of course—I find that 1-2 nights in Hiroshima is ideal. Spending one night (in a hotel such as Hotel Granvia Hiroshima, if the Sotetsu Fresa Inn isn't your jam) will allow you to spend a relaxing evening in Miyajima (sunset here is among the best in Japan), then do your city-center sightseeing on morning two before heading out.
Another alternative to a Hiroshima day trip is staying two nights. This really allows you to space things out. After spending your first afternoon and evening in Miyajima, take a day trip on day two, be it to the harbor city of Onomichi, the "Rabbit Island" of Okunoshima, or to the wooden Kintai Bridge in Yamaguchi prefecture's Iwakuni city. Then, wrap up your 3 days in Hiroshima with city-center sightseeing (which you can, of course, pepper throughout the other two days).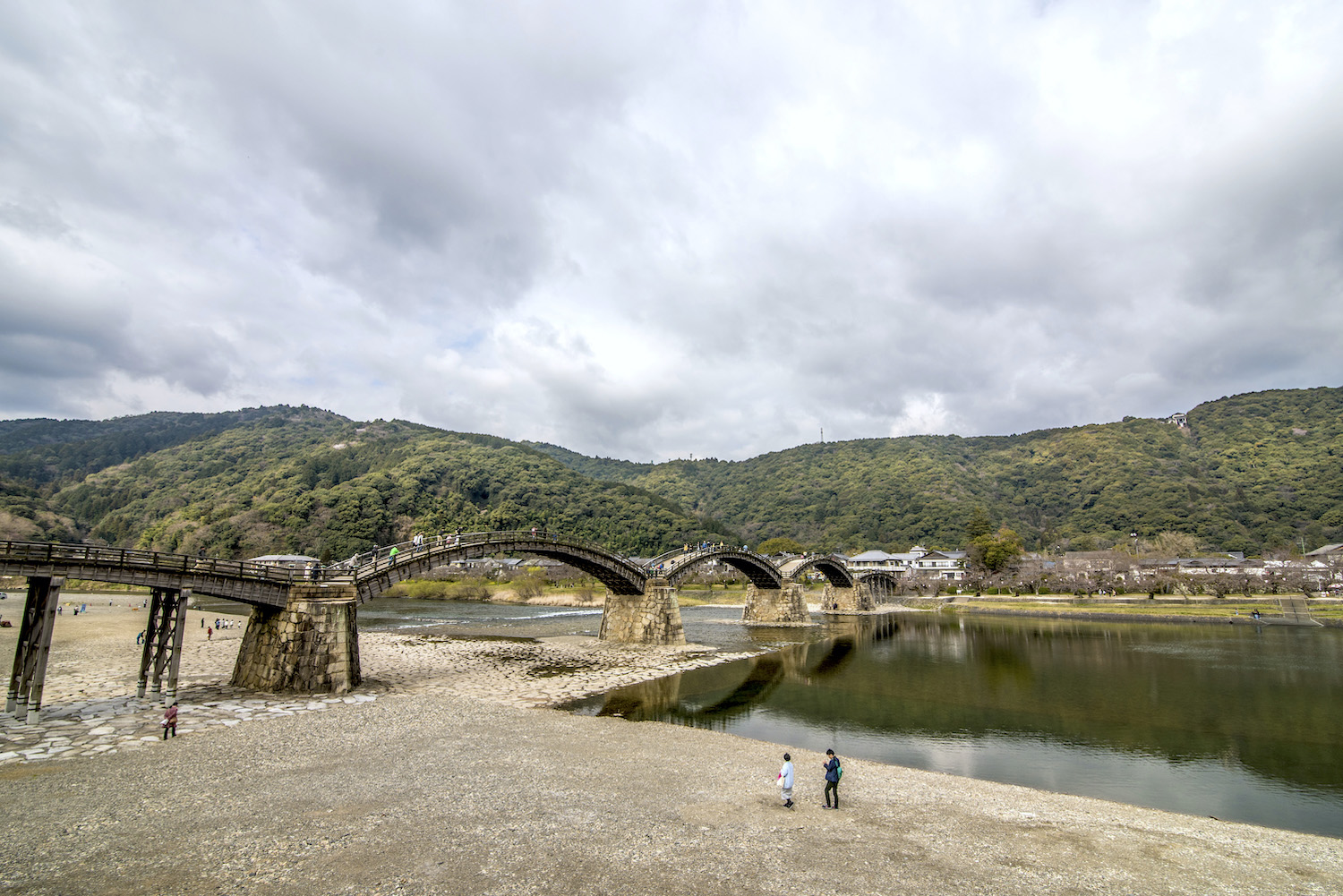 Other FAQ About Hiroshima
How do you spend a day in Hiroshima?
Spending a day in Hiroshima, at least successfully, requires both preparation (leaving your origin early and on a fast train) and strategy on-the-ground, including an organized sightseeing plan. I recommend having a local lunch after leaving Hiroshima station, then visiting Ground Zero and the A-Bomb dome before heading to Miyajima, if possible.
Is a day trip to Hiroshima worth it?
While spending at least one night in Hiroshima is ideal, taking a Hiroshima day trip is worth it if it's your only option. Make sure to arrive in Hiroshima as early as you can, and stay as late as possible, too.
How long should I spend in Hiroshima?
I recommend spending 2-3 days in Hiroshima. This gives you a full day of sightseeing in both Hiroshima's city center and Miyajima island, as well as the opportunity to take a day trip from Hiroshima, such as to the historical Kintai Bridge or to scenic Onomichi.
The Bottom Line
You'll be surprised how much you can see during a Hiroshima day trip. Well, at least assuming you follow the advice I've presented here, such as leaving at (or ideally before) the crack of dawn, traveling via Shinkansen bullet train and mapping out your moves before you arrive. In fact, if you play your cards right, you can explore not only the urban attractions of central Hiroshima, but the more rural delights of nearby Miyajima island, including the famous "floating" torii gate of Itsukushima Shrine. On the other hand, all this might make you want to spend a night (or two) in Hiroshima—I encourage you not to resist.