Summer in Japan, as I've written about extensively on this site, is one of the most intense travel experiences you'll ever have. Every single one of your senses will be stimulated—and tested, if we're being honest.
One of the most fulfilling payoffs for this sacrifice? Coming for one of the festivals, or matsuri (祭り) that take to the streets of Japanese cities during this time of the year.
Who am I kidding? You probably won't come for just one of the summer festivals in Japan, but even if you do, this post will help you put amazing trip together regardless.
Japan's Summer Festival Season
While not all matsuri take place during the hotter months of the year, Japan summer festivals are definitely the most interesting and culturally significant celebrations in the country. Moreover, since there are so many of them, coming during this time sets you up to see more than one, if you're up for it. As a general rule, the festivals will take place between two holidays: July's Tanabata (Star Festival) and the Obon of August (more on both of those in a second).
The tricky part of seeing the festivals is that they don't all occur at exactly the same time. This means one of two things, practically. Either you choose two or three that take place on consecutive days (the Nebuta and Kanto festivals in Aomori and Akita, respectively). Or you use groupings of festivals as "bookends," and do other summer activities between them.
My Favorite Festivals in Japan in Summer
Gion Matsuri (Kyoto)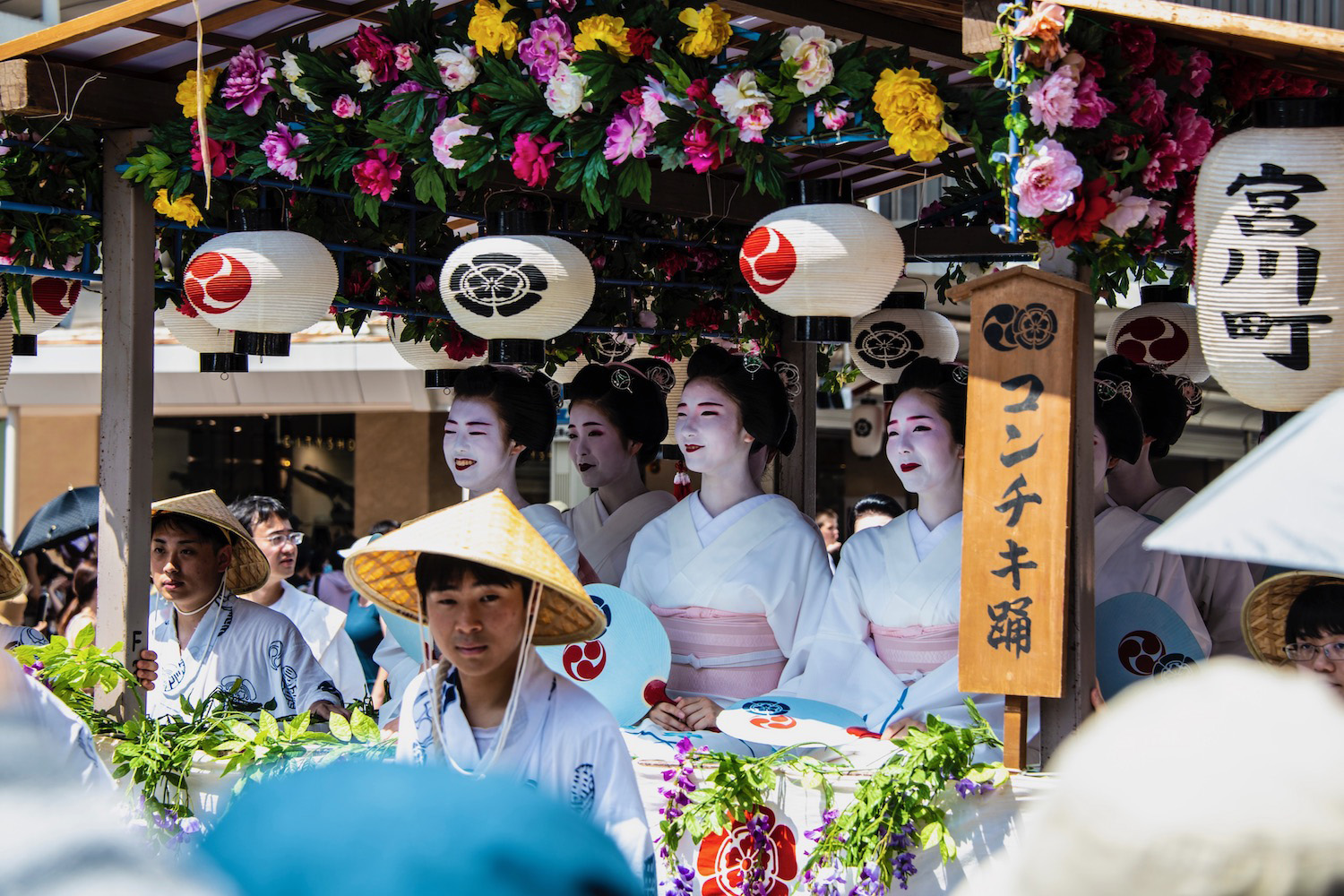 Taking place on two days in late July (the 17th and the 24th), this festival is interesting in that it's not just about the main parade. Rather, on the three nights leading up to each parade (which is known as the Yamaboko Junko), there are yoiyama night celebrations where the yama and hoko floats are set up in streets just south and west of Karasuma Oike Station; you can enjoy local foods (and of course kakigori shaved ice) as you traipse amid it all.
Tenjin Matsuri (Osaka)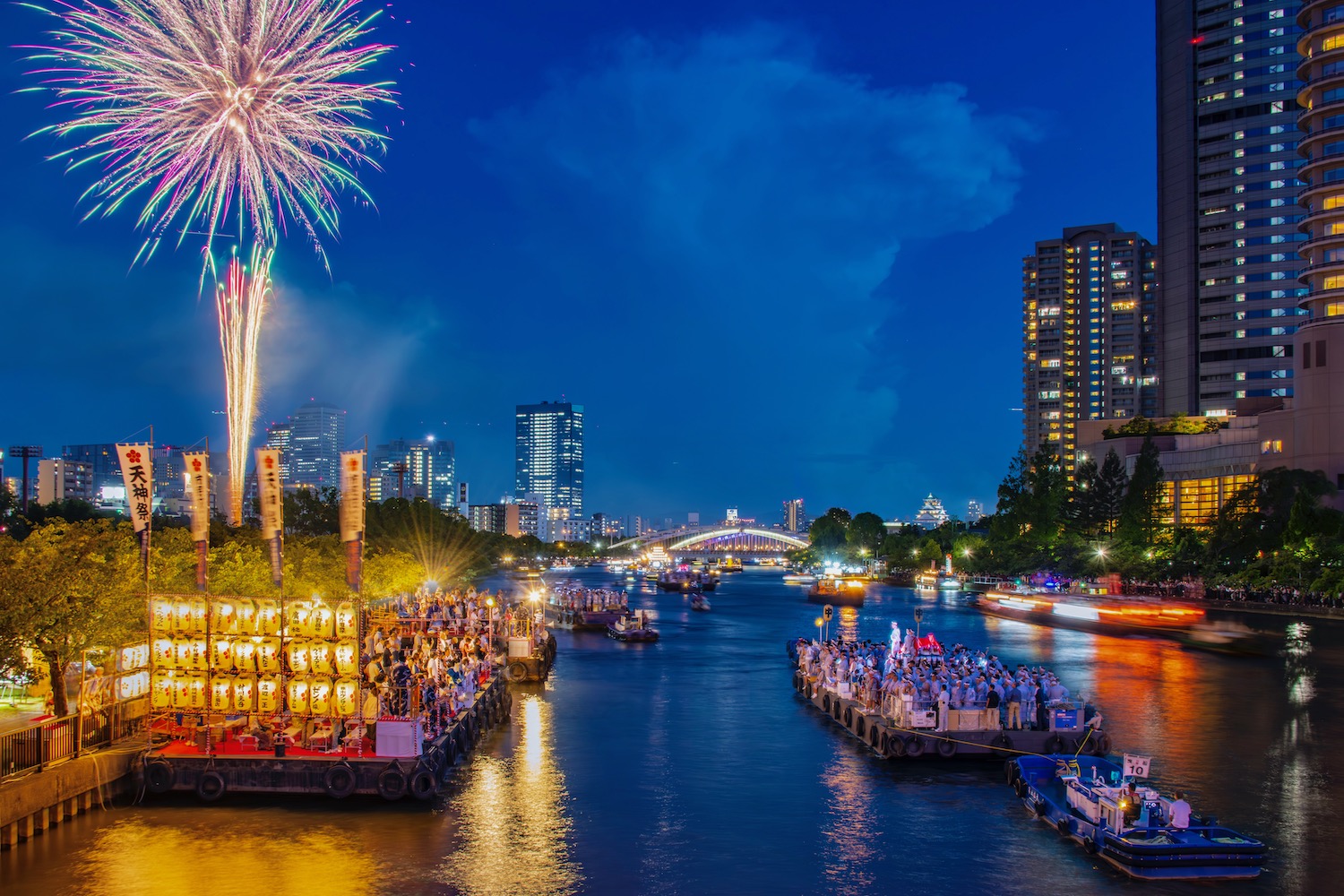 Another of my favorite Japan festivals is Osaka's Tenjin Matsuri. It technically occurs on two days (July 24 and 25), but really gets going at around 3 PM on the second day. At this time, you'll want to be on the road extending southward from the Osaka Tenmangu Shrine for the "land procession." Finishing up here, make your way toward Sakuranomiya Bridge, where from about 6 PM you can watch the "boat procession" and at 7 PM some fireworks over the river as well.
Kanto Matsuri (Akita)
Not to be confused with the Japanese region of the same name, "Kanto" refers to the tall lantern floats that parade around the center of Akita city early every August (it was the 3-6 in 2023). The festivals takes place along the east-west Kanto Odori boulevard just west of Akita Station, and what's cool is that the young men holding the floats (which move in a clockwise circle along both lanes of the street) often do so with just one hand.
Nebuta Matsuri (Aomori)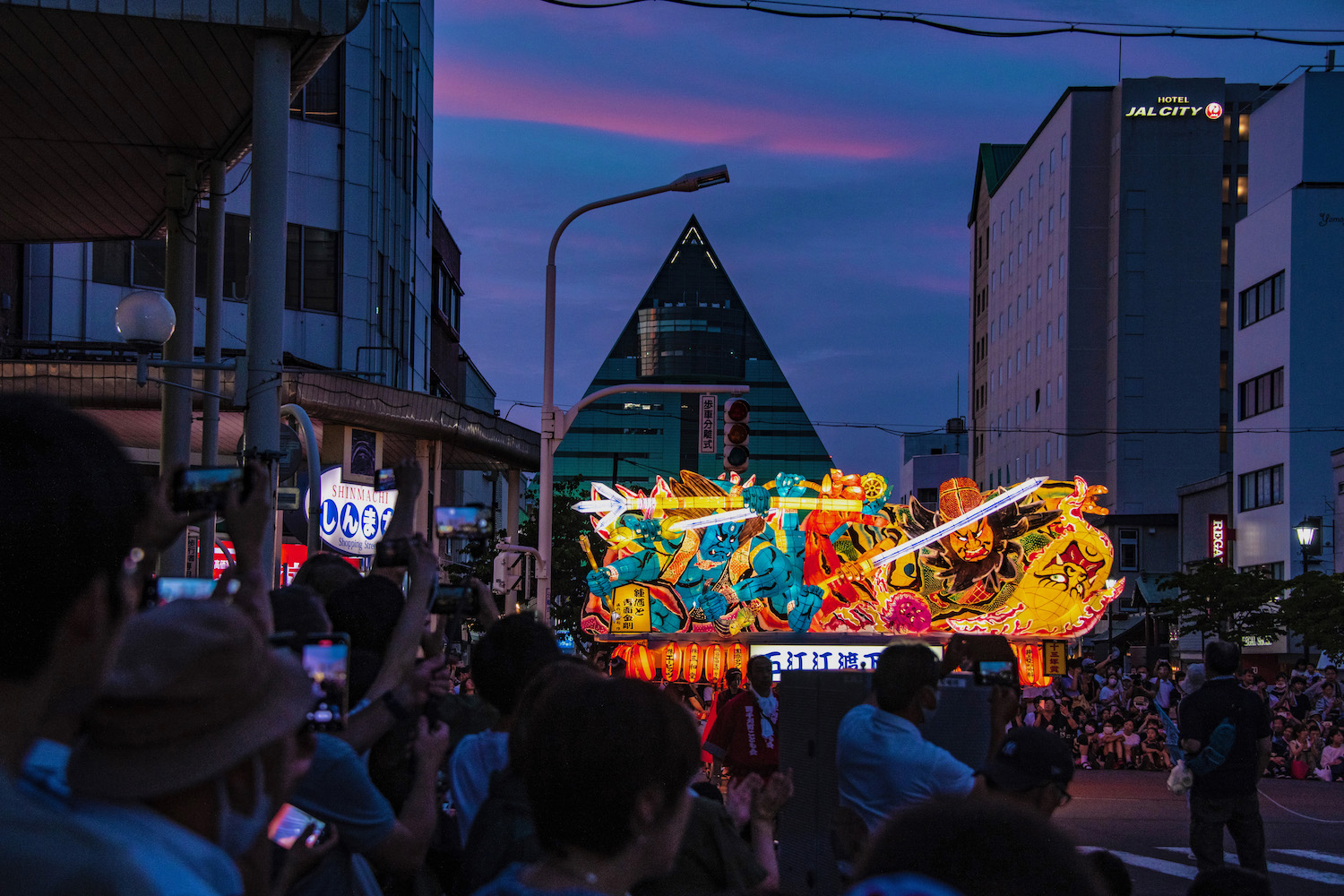 While not one of the better known summer festivals in Japan among foreigners, Aomori's Nebuta Matsuri is actually the first festival I learned about. It was during my first trip to the city in 2016; I stumbled into the Wa-Rasse hall, where the colorful nebuta (floats) are housed. It took me seven years to make it back to Aomori in early August when the festival takes place (2-7 in 2023), but it was worth the wait.
Awa Odori (Tokushima)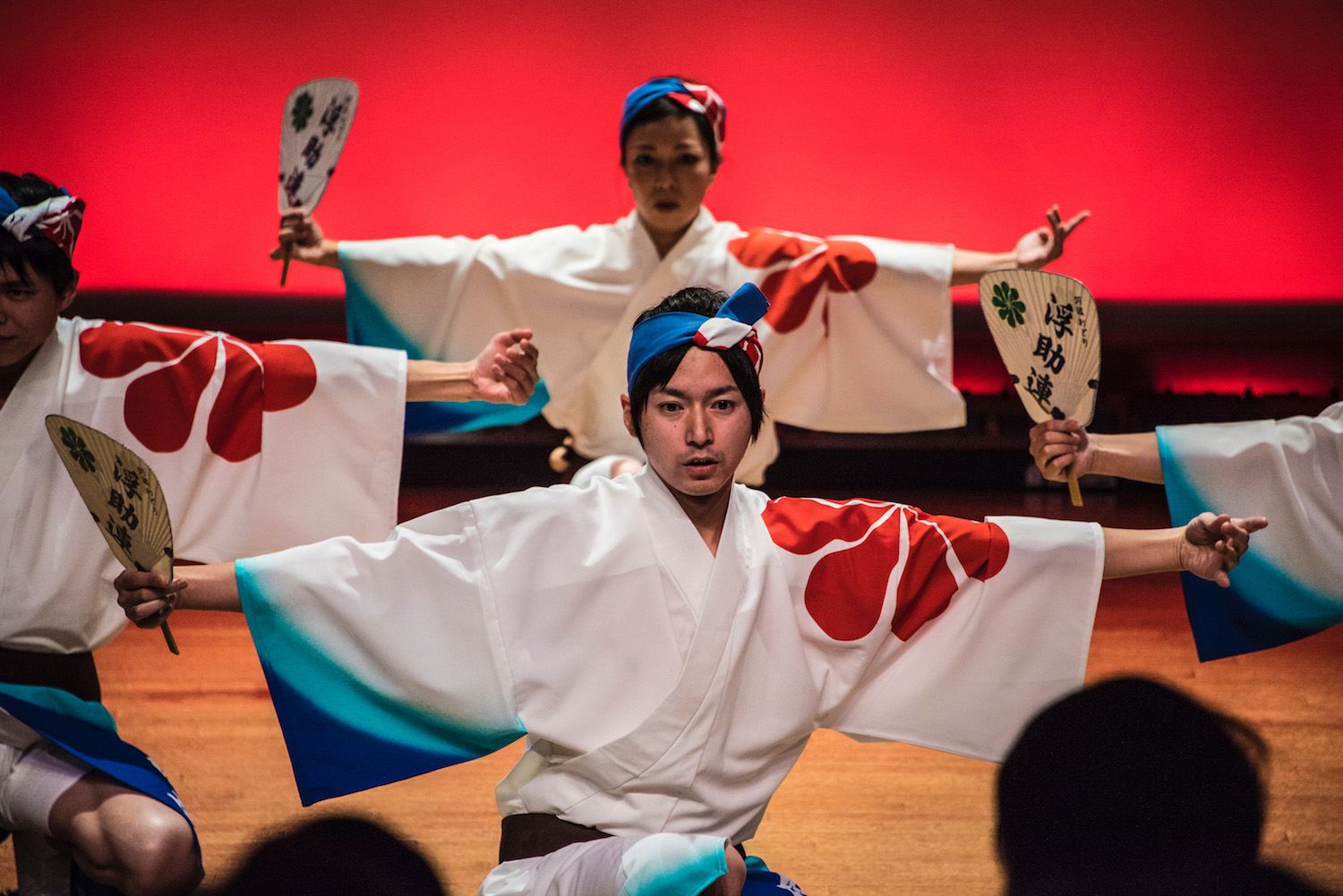 Last but not least (well not last—there are hundreds of festivals in Japan in the summer!) is Tokushima's Awa Odori dance festival, which takes place between August 12-15. The great news about this one, if you can't attend on these dates, is that you can go to the Awa Odori Kaikan performance hall in Tokushima city (which is on Shikoku island) almost any day of the year and see the spectacle for yourself.
The Difference Between Matsuri and Obon
While, as I mentioned above, Japan's summer festivals tend to take place just before August's Obon festival, these two things are not one in the same. Obon is a national holiday that commemorates ancestors; while there are certainly some aspects of this within the various matsuri, these are highly local celebrations that are all unique and distinct from one another, both in terms of their observance and how they manifest, and of course when they take place.
The other important thing to keep in mind is that while the cities where matsuri take place can be busy while they're taking place—good luck finding a hotel in Aomori during early August, for example—it's generally not difficult to travel in Japan at this time. On the other hand, because so many Japanese are off work during Obon itself, traveling during the holiday dates (which are different every year) can be pricey and generally problematic.
Other FAQ About Summer Festivals in Japan
What festivals are in Japan in summer?
Matsuri (祭り) is the collective name given to the summer festivals of Japan. Popular festivals in Japan including the Gion Matsuri in Kyoto and the Tenjin Matsuri in Osaka, as well as the three "great" festivals of the northeastern Tohoku region, which take place in Akita, Aomori and Sendai.
What is the traditional summer festival in Japan?
When people talk about the traditional summer festival in Japan, they usually mean either July's Tanabata (Star Festival) or the long Obon holiday in August. The matsuri, on the other hand, are local celebrations that include dancing, music, local food and sometimes hanabi (fireworks).
How many summer festivals are there in Japan?
While there are probably a dozen or so "famous" festivals in the large and medium cities of Japan, much higher numbers of smaller festivals take place throughout the country. There's no official number, although I've seen estimates ranging between 100-200 or so.
The Bottom Line
Which of the summer festivals in Japan are you most excited to attend? Personally, I probably most anticipated the Nebuta Matsuri in Aomori, although every matsuri I've attended thus far has impressed me in a certain way. When combined with other amazing summer travel experiences in the country, these spectacular events are as essential to having a full picture of Japan as spring's sakura or the colorful leaves of autumn. The best way to seamlessly integrate festival attendance into your summer Japan trip? Hire me to create a custom Japan itinerary—let me sweat the details, so you can sweat as you watch dancing, music and hanabi!