Shirakawa-go is a place someone like me—someone who "knows better"—shouldn't like very much. Although formerly off Japan's beaten path, it's now one of the most crowded places in the country, certainly relative to its remote location.
(Yet I find myself returning to the town often, and loving it more every time I do. In fact, now having come in autumn, winter and summer, I'm plotting a return next spring to complete the circle of seasons.)
Is Shirakawa-go worth visiting? Absolutely, even if you've held off on doing so because you believe you wouldn't enjoy. I hope you'll continue reading to learn why I feel this way.
Shirakawa-go is an Unlikely Tourist Trap
According to legend, Shirakawa-go (and similar villages nearby) were effectively cut off from the world for many centuries, due to their location deep in the Japanese Alps. While I'm skeptical about how much this was true—Japan itself was cut off from the world for most of the Tokugawa era; I think this was the real issue—the fact remains that it still feels separate.
The unique feeling of Shirakawa-go, combined with the strange beauty of its Gassho farmhouses and its inscription by UNESCO as a World Heritage Site, has meant extremely popularity for a place that might not seem like an obvious recipient of it. Anecdotally, I've noticed it seems to be extremely well-loved by visitors from Southeast Asia, although I also see large numbers of Western tourists in the post-pandemic era.
What to Do in Shirakawa-go
Tour the Gassho farmhouses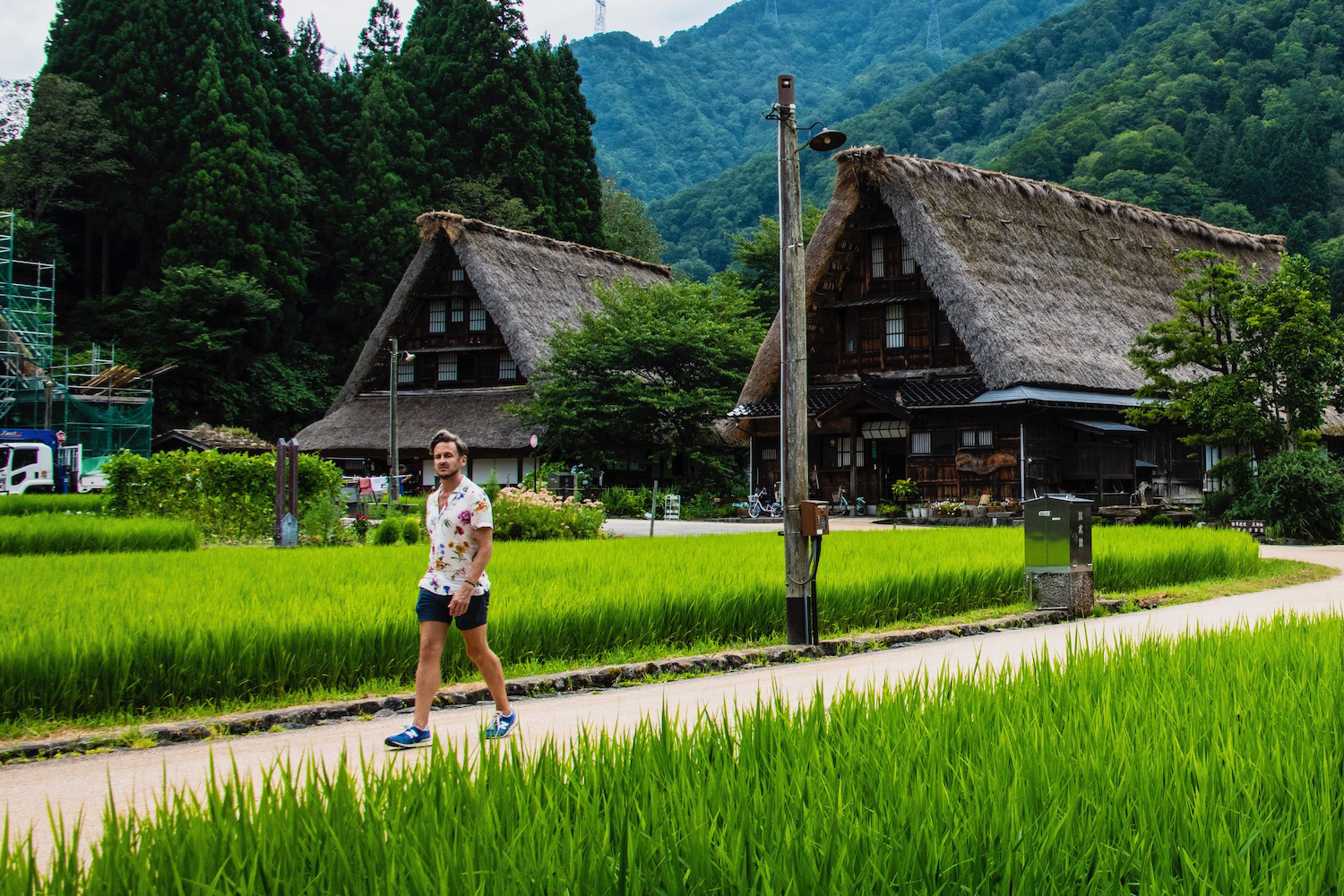 Obviously, you will want to spend some time "on the ground" in Shirakawa-go (more on what I mean by this in a second), touring Gassho farmhouses. Do note that while certain ones such as the Wada House (and of course, the "three houses") are open to tourists, others are still being lived in by local people. Be respectful and use common sense!
Shop and dine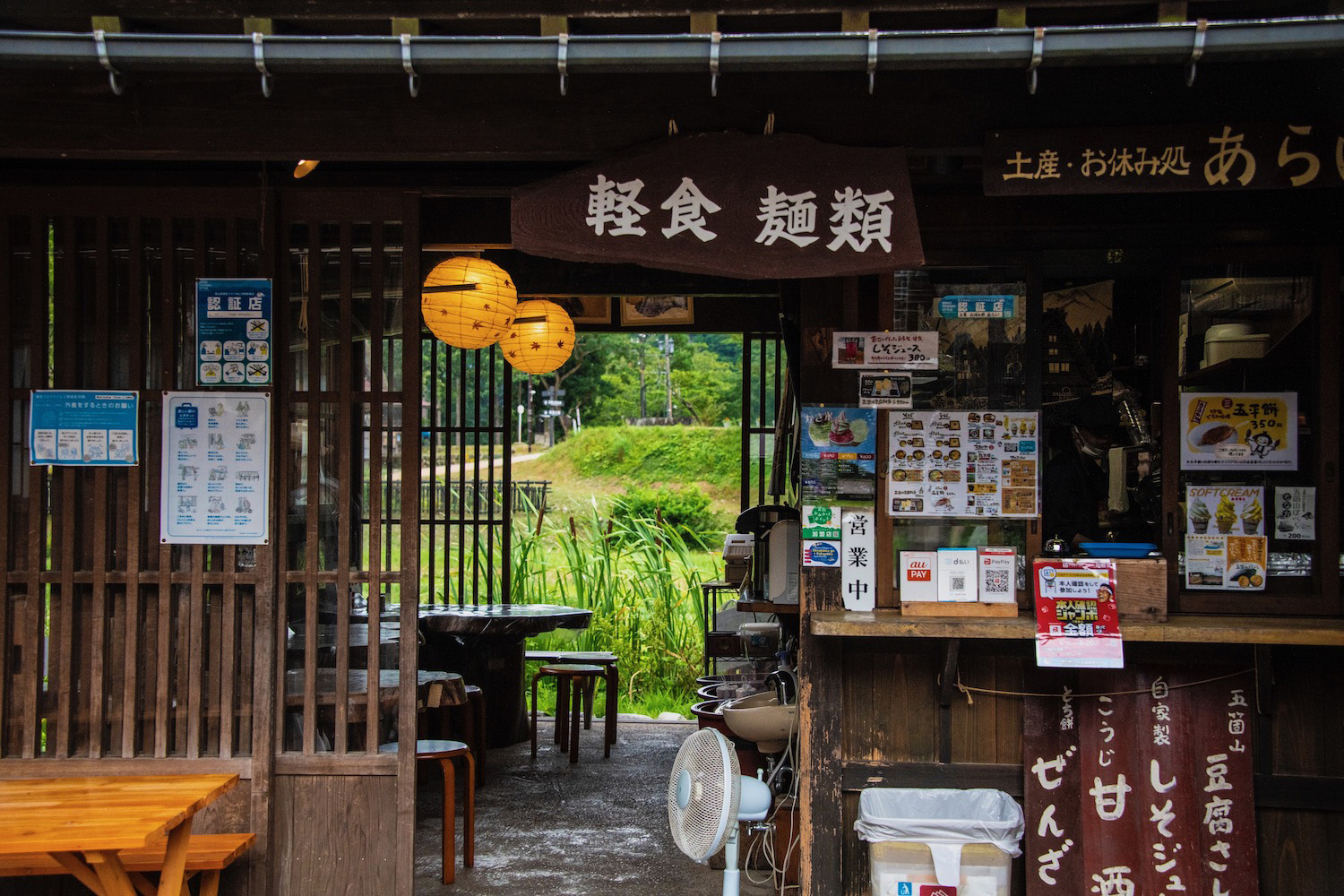 As I've written about in other posts, part of what makes Shirakawa-go worth visiting is the fact that you can "make a day" of a trip there. This is because there are lots of boutiques and restaurants. For example, I often tell my clients to tour farm houses, then eat and shop, then visit the viewpoint I'm about to describe—in that order.
Hike up to Ogimachi viewpoint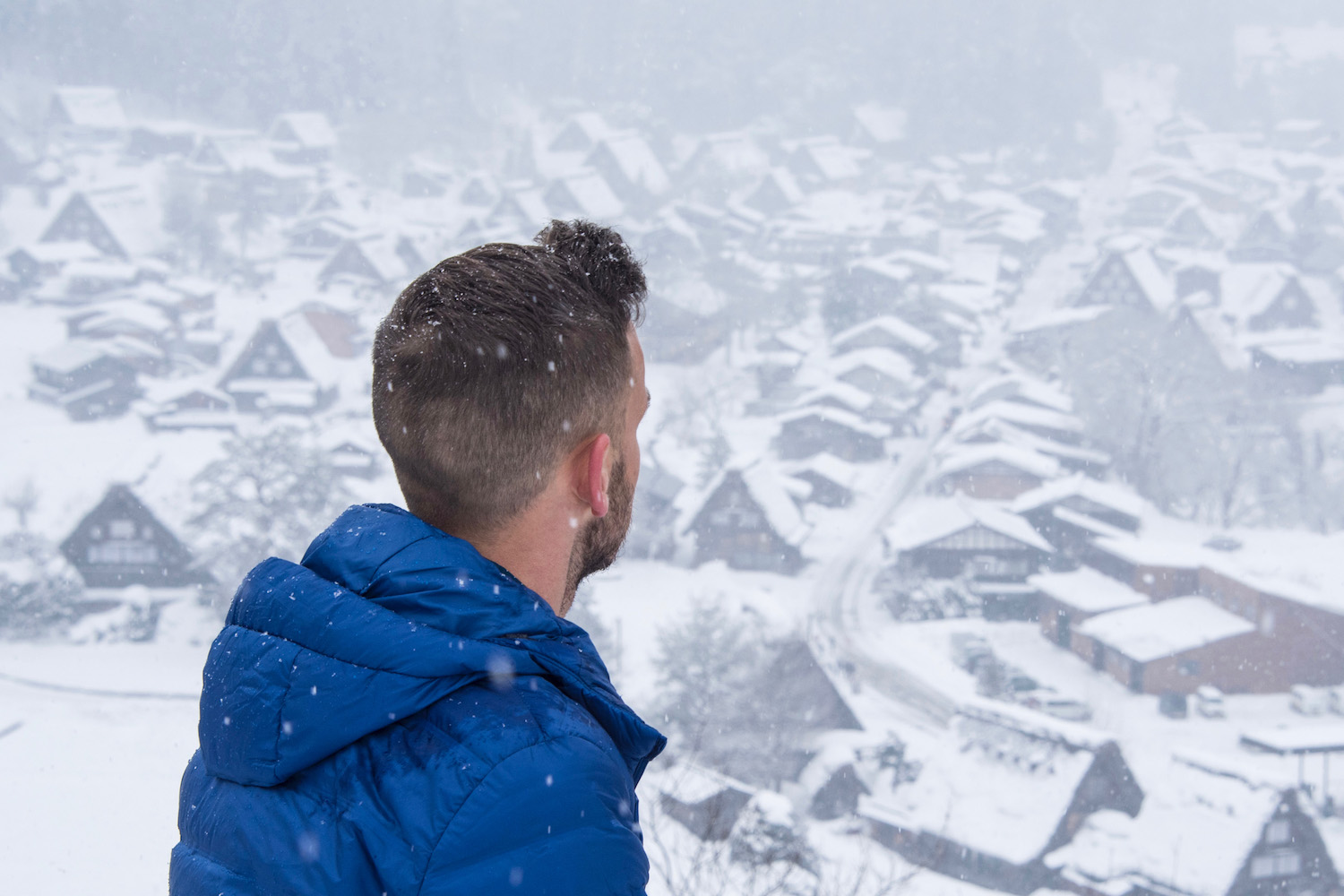 The bad news? Ogimachi Castle, which once stood on the hill over Shirakawa-go, no longer exists. The good news? Its former site is now an amazing viewpoint of the town (one from which the view really hammers home how sprawling it is); hiking up there is a great way to work off lunch, or to work up an appetite for it.
Visit Gokayama to compare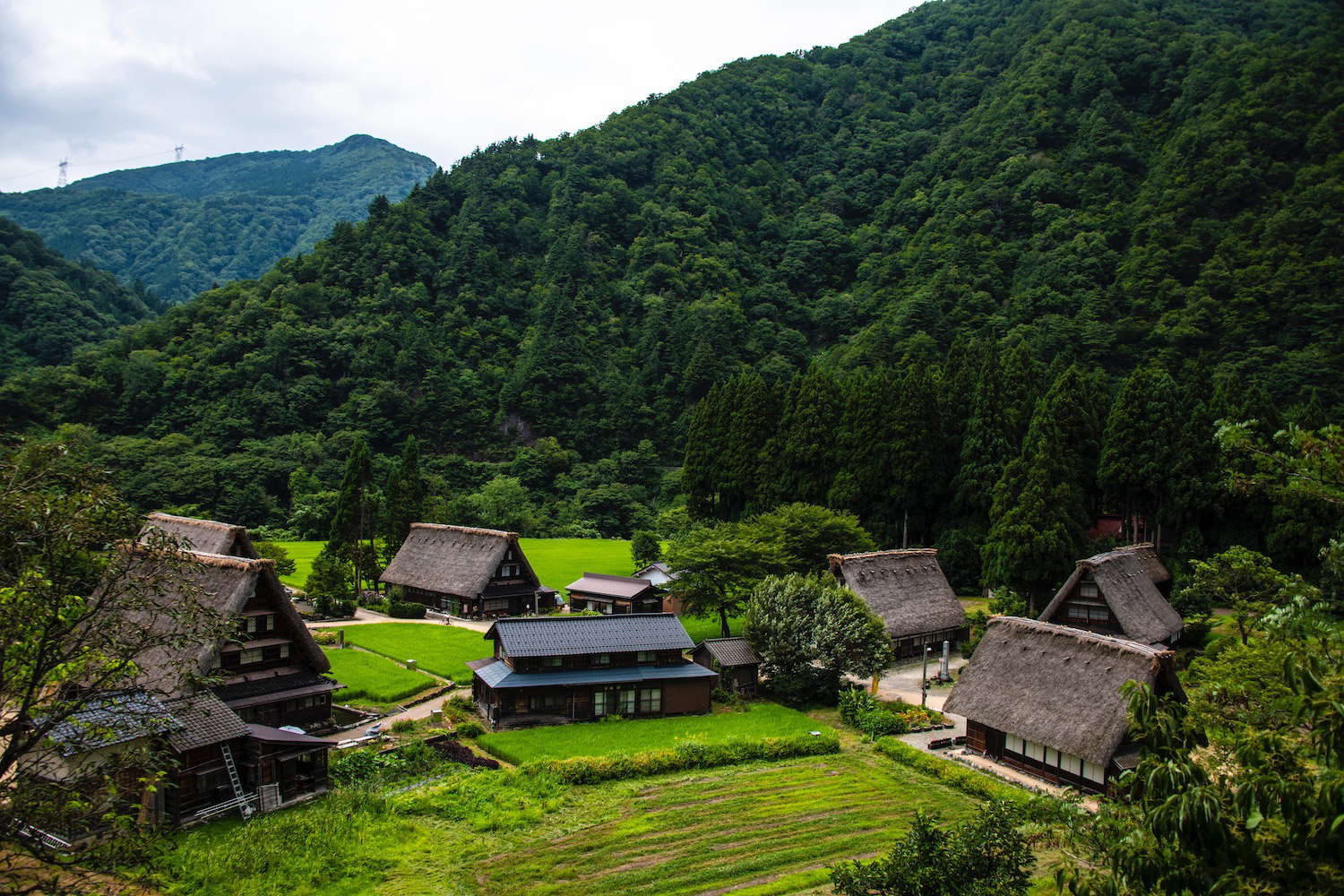 Shirakawa-go is worth visiting, that's for sure, but is Gokayama? Well, if you have a rental car and some time, I'd highly recommend going to the Ainokura and Suganuma villages of Gokayama as well. While they're not necessarily "better" than Shirakawa-go, they are quite different.
Come in more than one season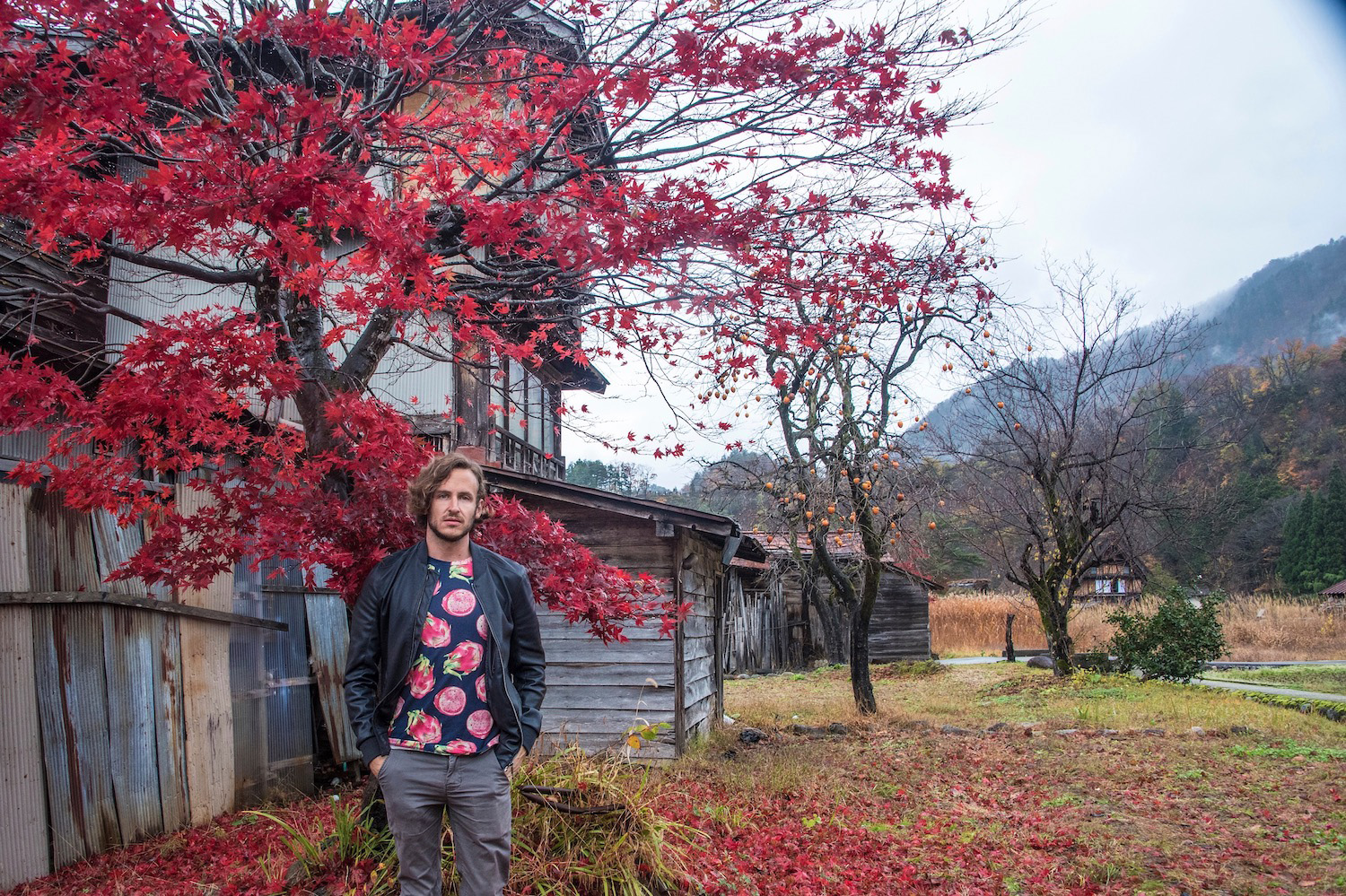 When is the best time to visit Shirakawa-go? Whenever you can come! While the snowy winter season seems to be the most desired time in recent years, Shirakawa-go is beautiful in all seasons, which are all very distinct from one another, thanks to the altitude. Come back to Shirakawa-go at least twice, if you can!
How Long Should I Spend in Shirakawa-go?
For most travelers, Shirakawa-go is a day trip. The most common point for setting off is Takayama (which is less than an hour away by bus), although it's also possible to come here from Matsumoto, Toyama, Kanazawa or Nagoya. If you're really motivated (and organized) you could make a day trip to Shirakawa-go from Kyoto or even from Tokyo, although in my opinion that might be more tiring than it's worth.
Indeed, the answer to the question "is Shirakawa-go worth visiting?" is somewhat dependent upon how much effort you'd need to put into going there. If you simply need to spend an hour or two on a bus, then the answer is almost certainly "yes." However, if you add in a few hours on a train—or two—the value proposition of visiting Shirakawa-go can quickly turn negative.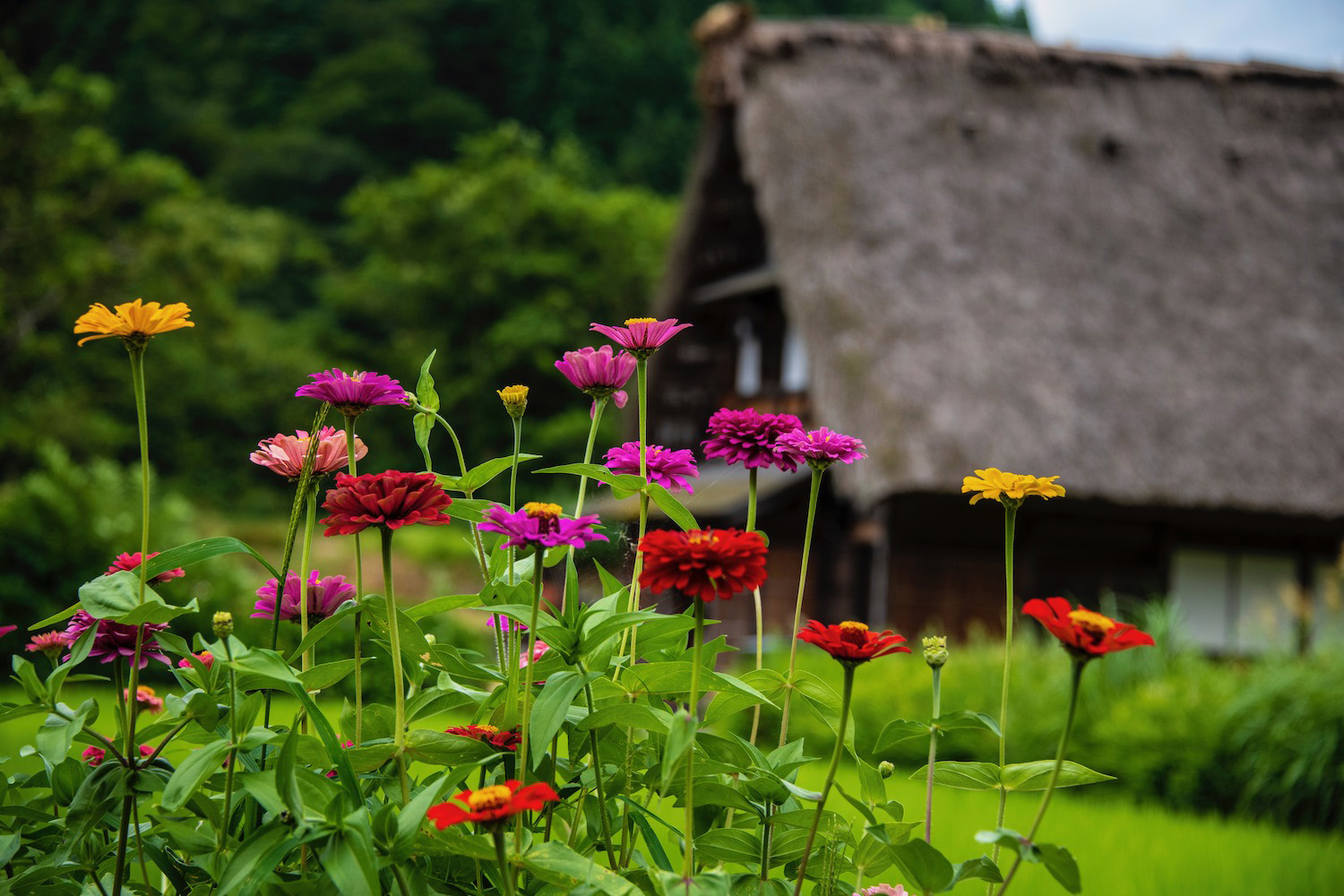 Other FAQ About Visiting Shirakawa-go
What is the best time to visit Shirakawa-go?
Shirakawa-go is beautiful in all seasons—and because of its location in the Japanese Alps, experiences all four fully. While the common assumption is that winter is a quiet, tranquil time to visit Shirakawa-go, this is not true—tourists come from all over the world to see its Gassho farmhouses buried in snow. In reality, "shoulder" months like March and September are the best times to visit Shirakawa-go.
Is it worth staying overnight in Shirakawa-go?
If you have time in your Japan itinerary and can find a room, it's absolutely worthwhile to stay in Shirakawa-go. Being able to see the Gassho early in the morning or late at night, before the day trippers have come or after they've gone, is a priceless experience. With this being said, the town has limited accommodation—and it tends to sell out early. So I'd advise you to book once you know your dates!
Is there snow in Shirakawa-go in November?
While snow can fall high in the Japanese Alps during the month of November, your chances of seeing snow on the ground in Shirakawa-go in November is minimal. As a general rule, the first significant snowfall will occur each December; you're really better off waiting until January or February if you want to experience the town with heavy snow.
The Bottom Line
Is Shirakawa-go worth visiting? Yes, without a doubt—and many of my readers are surprised I feel this way. However, I try to remind them that in spite of being crowded, Shirakawa-go is one of the most visually stunning places in Japan, to say nothing of its unique architecture. Moreover, while I also recommend visiting the villages of Ainokura and Suganuma in nearby Gokayama, I don't think you can substitute these places one-for-one. Want even more of my personalized advice as you put your next trip to Japan together? Commission a custom Japan itinerary—and let me do the work.