I've always made a point of visiting the top 3 gardens in Japan over the course of my trips through the country. Actually, not just Japan's "Three Great Gardens," although I have been to all of those.
Whether as a reprieve from big-city sightseeing, or as an excursion unto itself, a visit to a Japanese garden is like being teleported to another time. This is true even if you're not a landscaper, and don't know a sakura from an ume from a matsu.
No matter how long you plan to travel, and which Japan destinations will make up the bedrock of your next adventure, I encourage you to make time for at least one of these incredible gardens. If you've been to any, I hope you'll let me know in a comment which was your favorite.
Why Should You Visit a Japanese Garden?
Beautiful gardens in Japan embody more than just superficial beauty. Curated masterfully, and sometimes over years or even decades, these spaces are both destinations and experiences. Whether you're sipping matcha in a tea house overlooking one of their ponds, or strolling amid a plum grove in early spring, Japanese gardens evoke a particular mood you'll only really understand once you stroll through one.
Which is not to downplay their sublime beauty: Many of these gardens are living works of art—you'll feel like you've walked into a painting or a postcard. Indeed, I sometimes like to think of Japanese gardens as living museums. One of the exemplars I'm about to mention actually does frame its garden as a museum; you can't walk into it. Shall we take a look?
The Most Beautiful Japanese Gardens
Kenroku-en, Kanazawa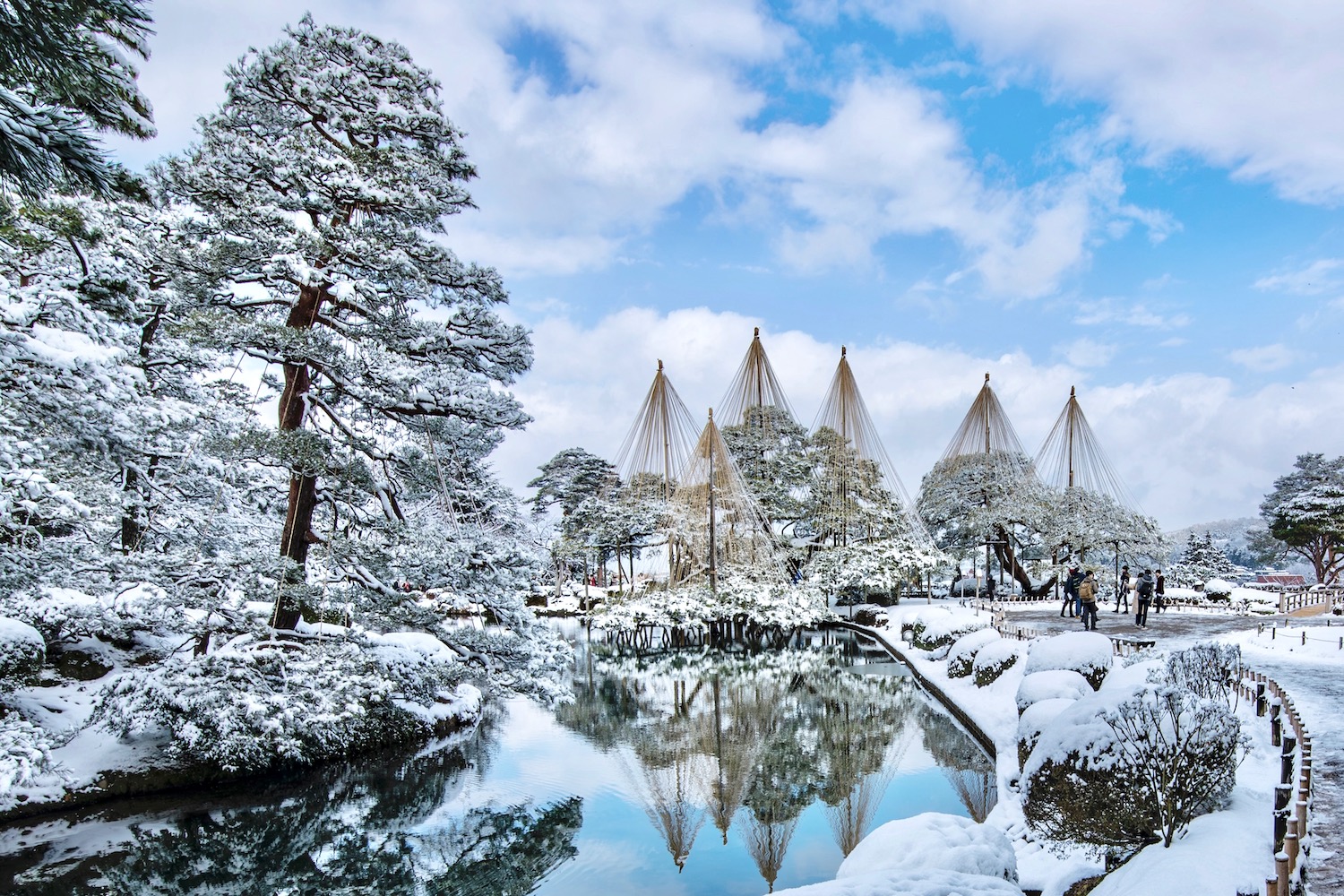 Located just opposite Kanazawa Castle, 17th-century Kenroku-en (兼六園) is probably the most famous garden in Japan. Notable for its towering pine trees, stone lantern and tea house, Kenroku-en is a garden many Japanese people believe you need to see in all four seasons to truly appreciate its beauty.
Korakuen-en, Okayama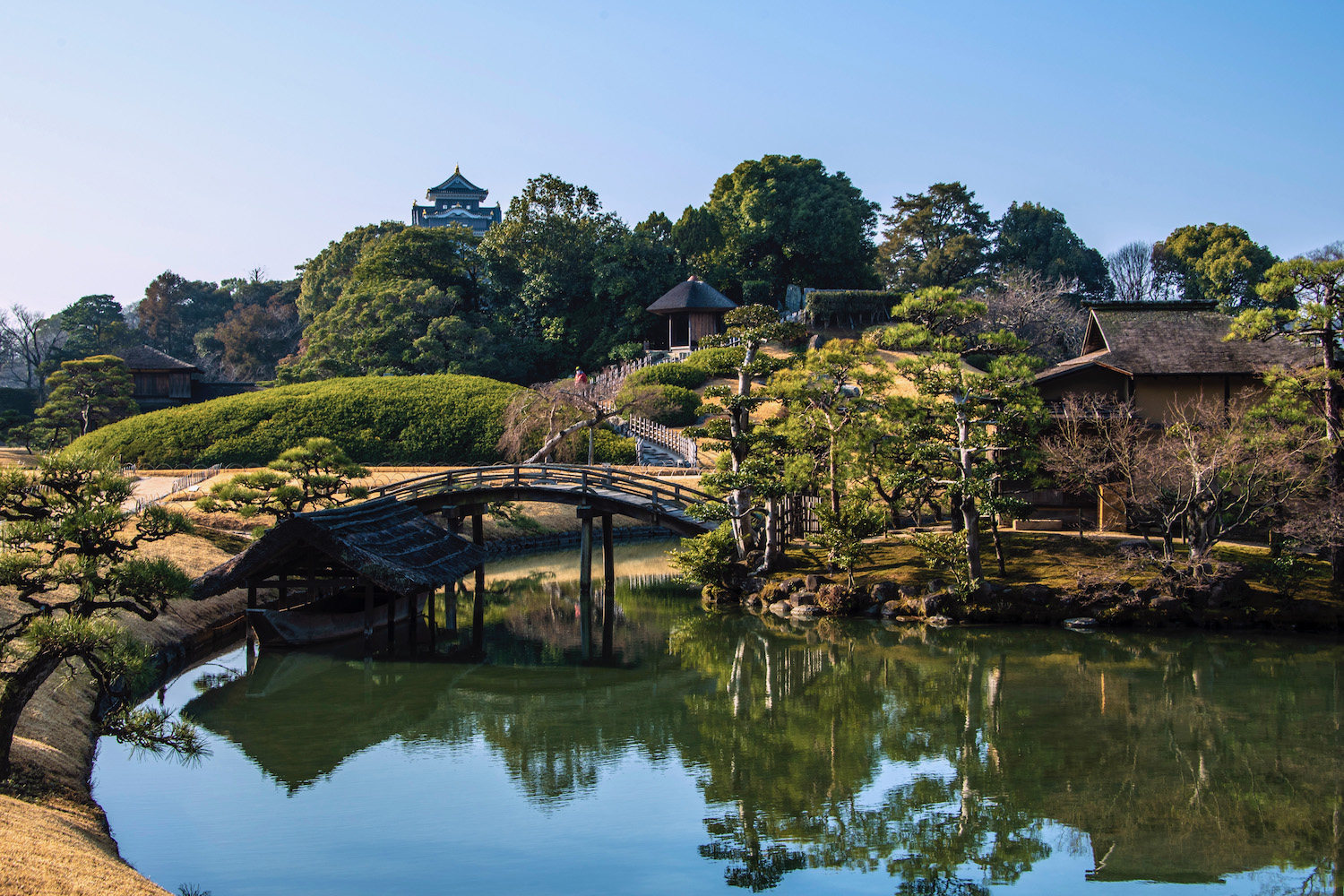 Another contender for the best garden in Japan in Okayama city's Koraku-en (後楽園). Like Kenroku-en, which was built around the same time, Koraku-en sits near its city's castle. Uniquely, however, the garden "frames" the castle as part of its landscape, even though it is located some distance away.
Kairaku-en, Mito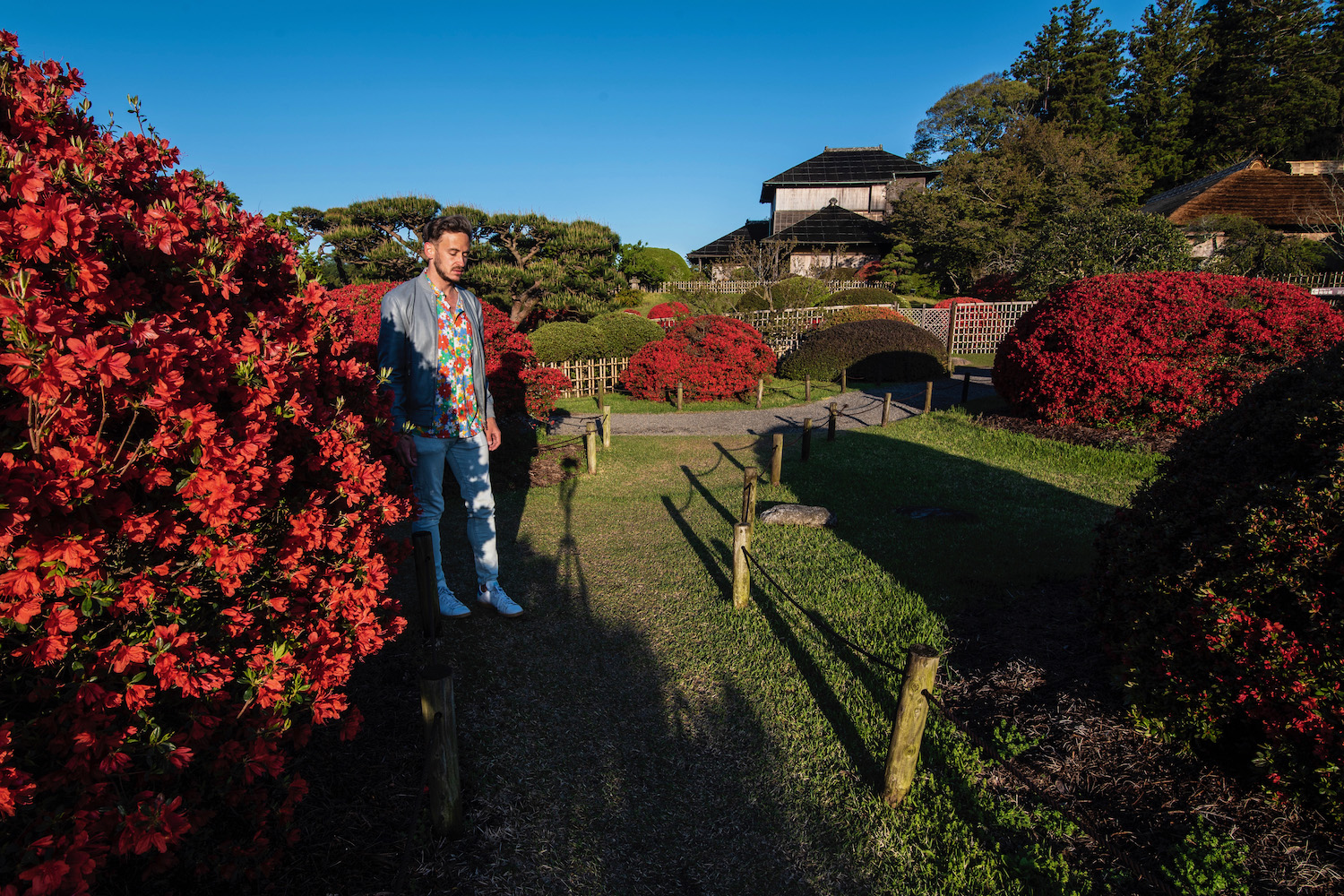 Rounding out the "Three Great Gardens of Japan" is the one you're least likely to visit: Kairaku-en (偕楽園) of Mito City in Ibaraki, often voted Japan's least attractive prefecture. One interesting fact about Kairaku-en, which unlike Kenroku-en and Koraku-en was built in the 18th century, is that it was one of the world's first public parks.
Ritsurin, Takamatsu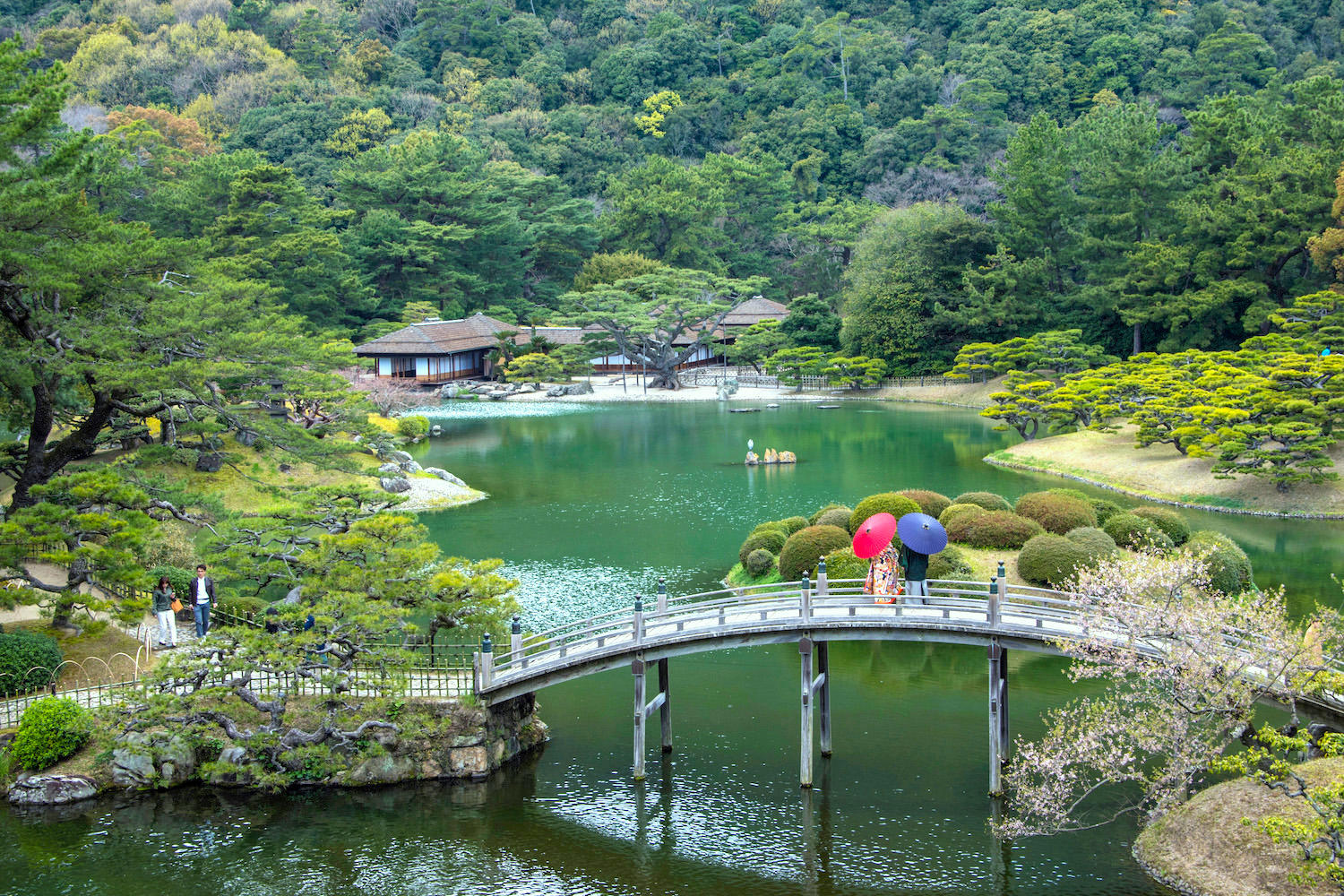 Although many locals consider it one of the top Japanese gardens, Ritsurin Garden (栗林公園) gets minimal attention among foreigners (and even Tokyoites) due to its somewhat remote location, in Takamatsu city on Shikoku island. But I promise this 18th-century garden is worth the long journey.
Sengan-en, Kagoshima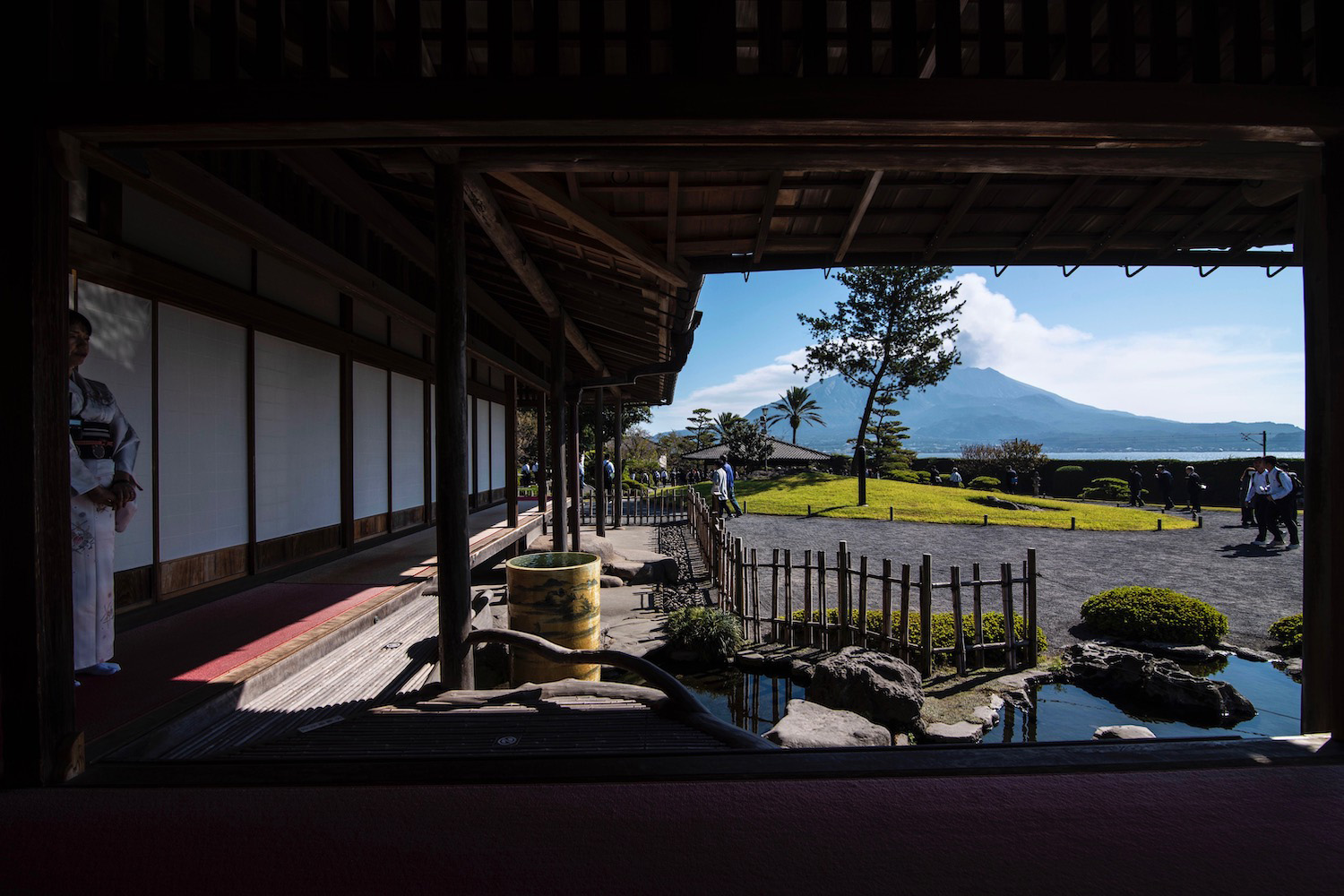 Sengan-en (仙巌園) in Kyushu island's Kagoshima uses the same trick as Koraku-en, but takes it up a notch. Rather than incorporating a manmade structure into its ambiance, created in the 17th century by the head of the Shimadzu Samurai clan, it frames the Sakurajima volcano, the natural landmark of Japan's southernmost city.
Suizen-ji, Kumamoto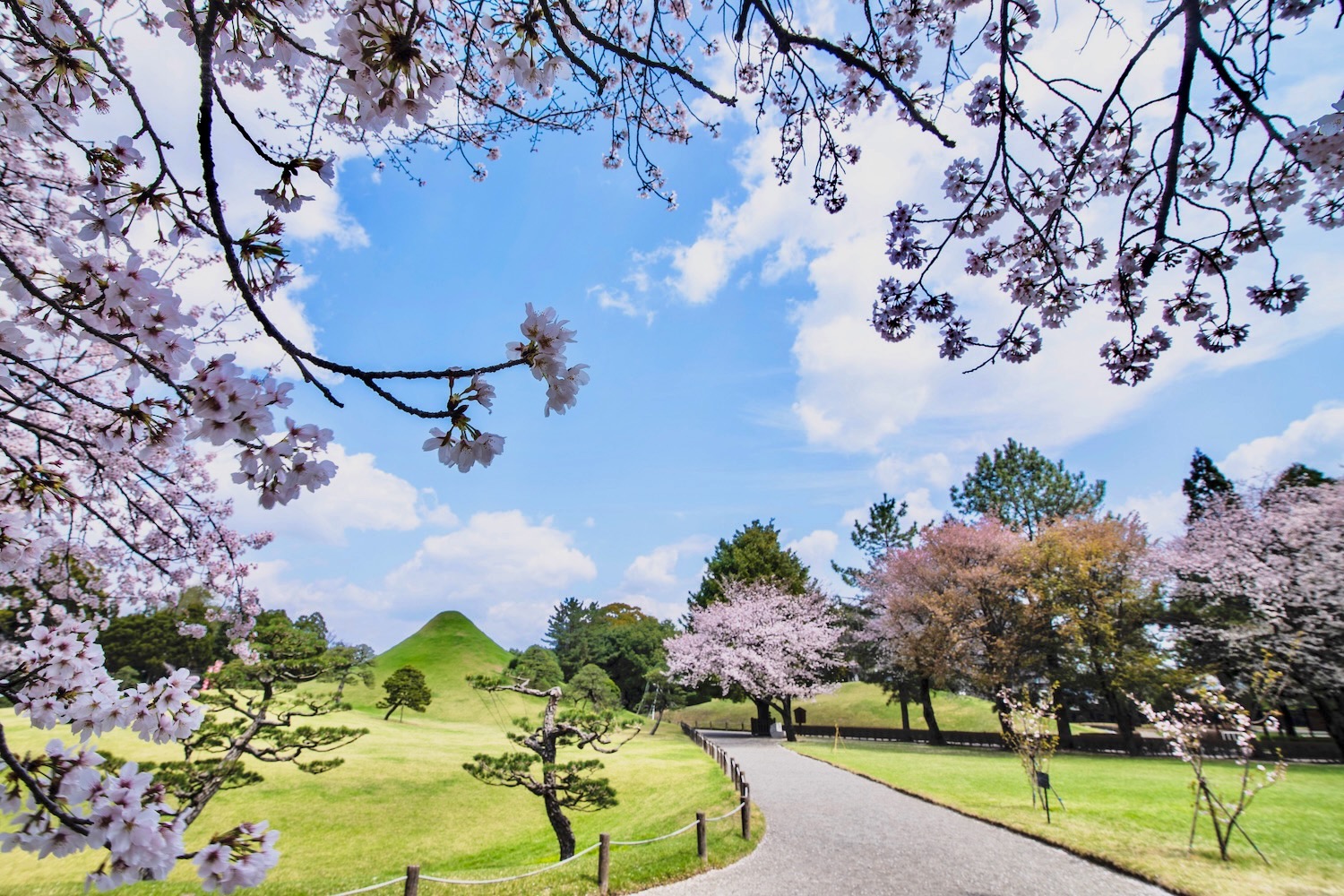 Another one of the top gardens in Japan is located on Kyushu island, this one a bit farther north in Kumamoto. Although Suizen-ji (水前寺成趣園) sits a short tram ride away from the more famous Kumamoto Castle, it's worth the slight inconvenience. Having a cup of matcha at its tea house allows you to take in an especially relaxing view.
Adachi Museum of Art, Yasugi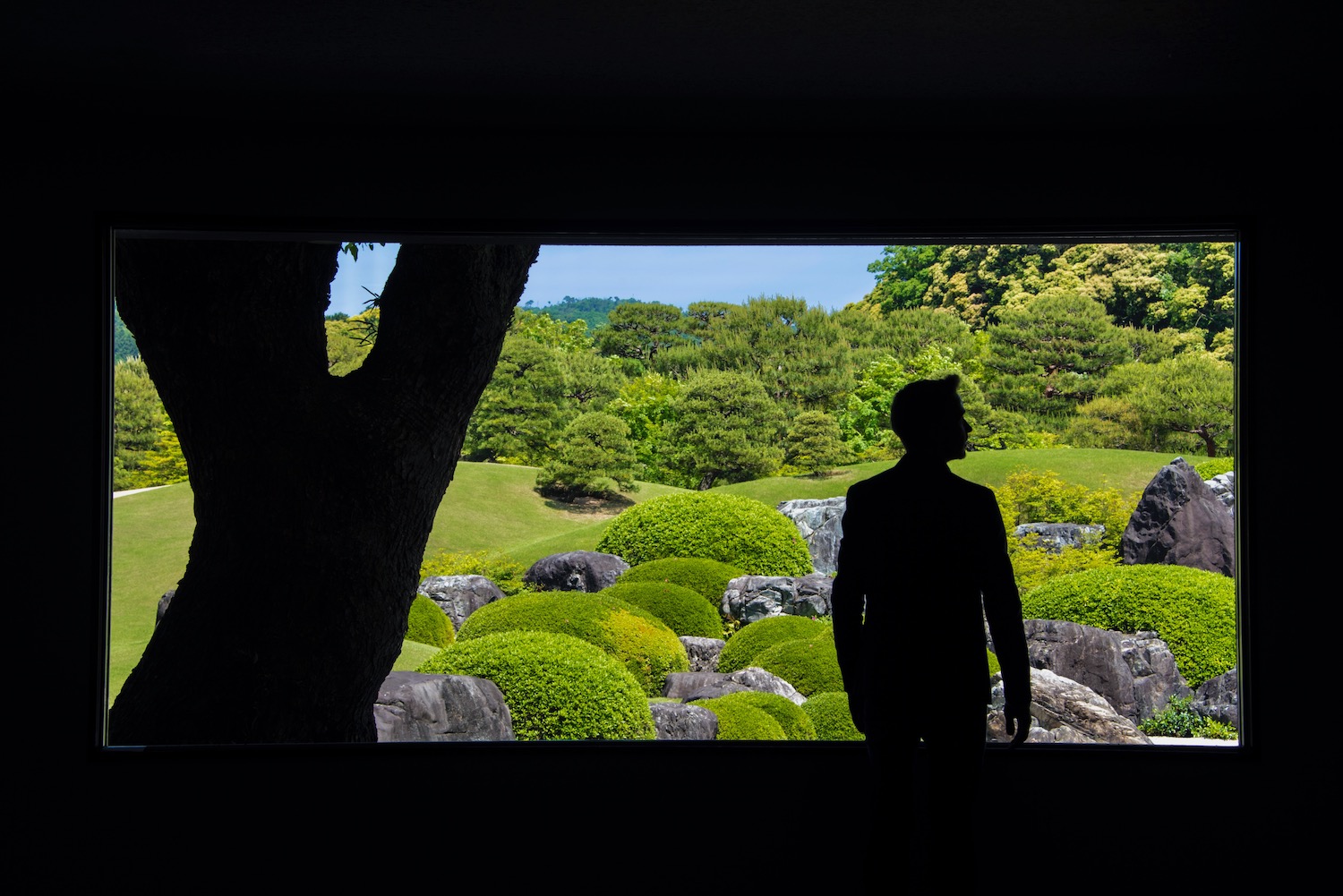 Most Japanese gardens look like works of art—the one at Adachi Museum of Art (足立美術館) in Yasugi (near Matsue) in Shimane prefecture literally is. While you can't actually step into this garden, which was only built in 1970, its beauty will arrest you behind glass, from the verdant hues of summer to the blazing red and oranges of autumn.
Sankei-en, Yokohama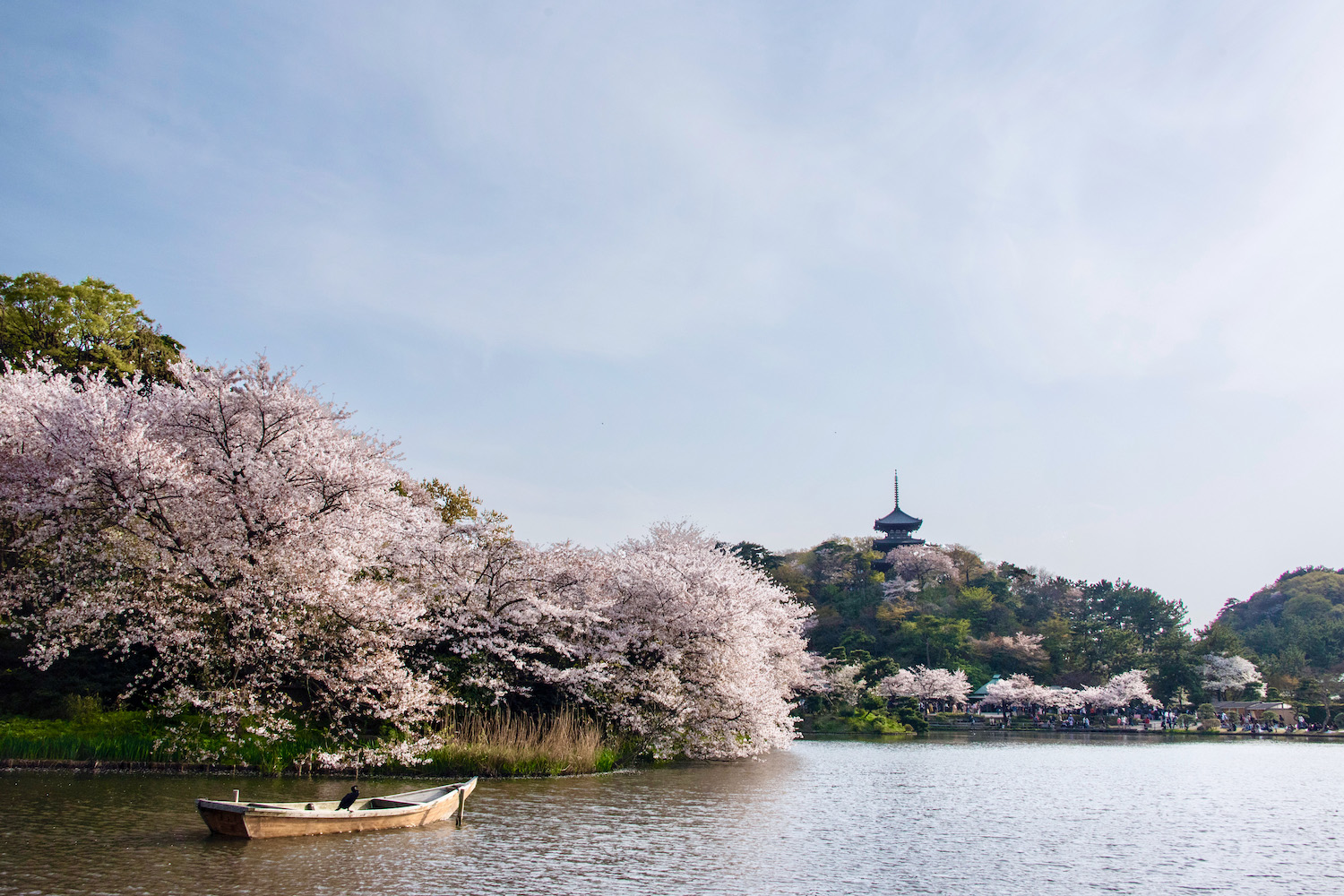 Yokohama generally disappears in the shadow of nearby Tokyo, so it's not surprising that the city's impressive Sankei-en (三溪園) garden, which was built in 1906, gets overlooked as often as it does. I particularly love pairing a stroll through the garden, which is at its most beautiful during spring and autumn, with a morning in nearby Kamakura.
How to Integrate Japanese Gardens into Your Trip
Depending on which gardens you plan to visit, and how long your trip lasts, it may be very easy or very difficult to slot a half or fully day in one into your itinerary. Let's say, for instance, you're spending two weeks on Kyushu island. In this case, you can visit Suizen-ji on one of your afternoons in Kumamoto, and Sengan-en on one of your afternoons in Kagoshima.
If, on the other hand, you want to visit the Adachi Museum of Art (which many Japanese consider the most beautiful garden in Japan), this can be a bit more difficult due to its location. Unless you are intentionally exploring the San'in region (SPOILER ALERT: I highly recommend that you do!), you may need to hire a professional to put your itinerary together.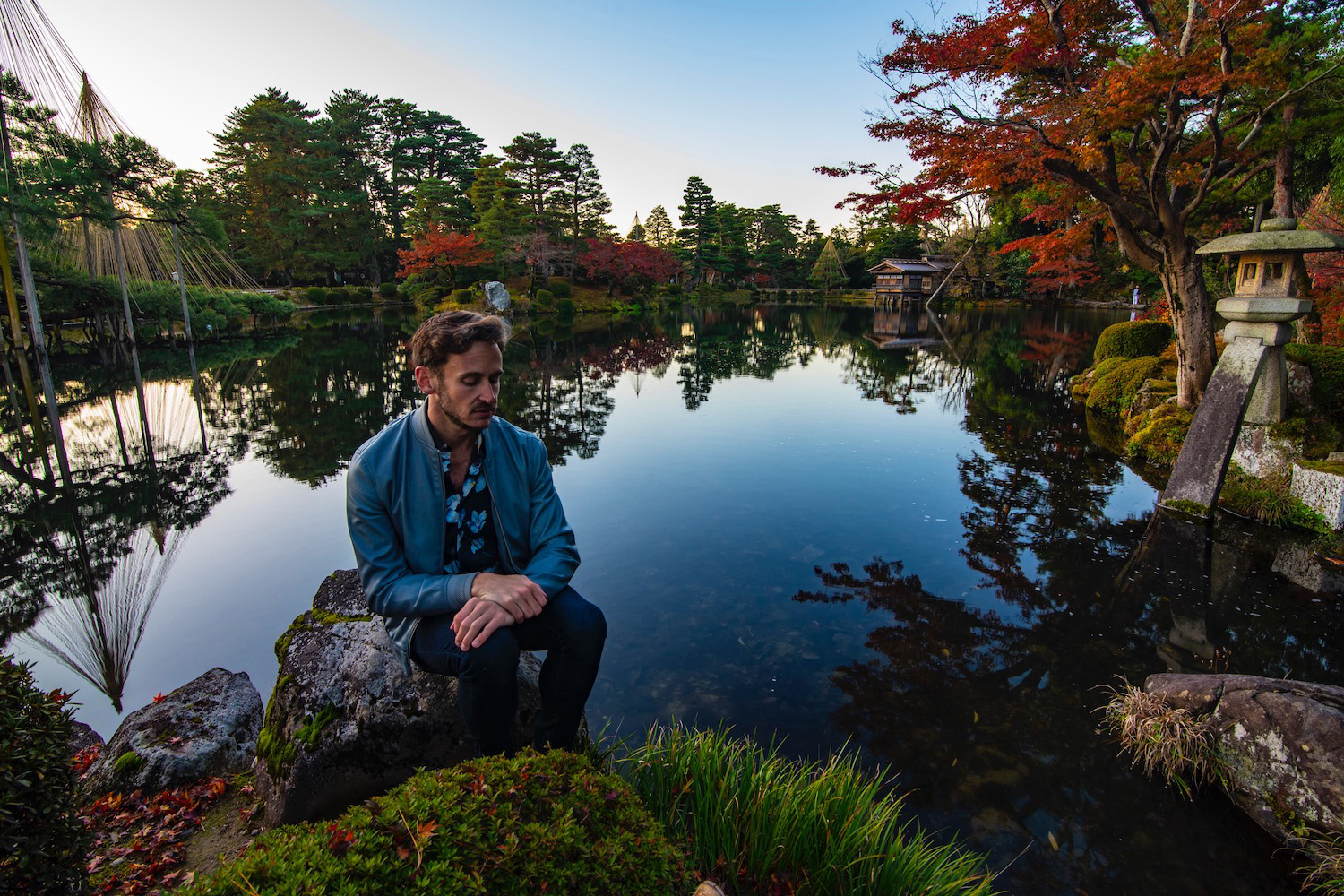 Other FAQ About Japanese Gardens
What is the most beautiful garden in Japan?
According to Japanese travelers, Shimane prefecture's Adachi Museum of Art is usually voted the most beautiful garden in Japan. Other contenders include Ritsurin, located in Takamatsu city on Shikoku island and Kenroku-en in Kanazawa city, which is in Ishikawa prefecture on the Sea of Japan.
What is the most famous garden in Japan?
Kenroku-en, which most Japanese people believe you need to see in all four seasons in order to truly appreciate, is generally regarded as the most famous garden in Japan. It is the jewel of Kanazawa, a castle city filled with Geisha, Samurai and Ninja districts that's sometimes known as the "Kyoto of the North."
Which are the Three Great Gardens of Japan?
The three great gardens of Japan at Kanazawa's Kenroku-en, Okayama's Koraku-en and Kairaku-en, located in Mito, the capital of underrated (and oft-maligned) Ibaraki prefecture. Strangely, it isn't really known why these gardens are designated as such (which is to say more than any others), apart from their longstanding and enduring popularity.
The Bottom Line
You don't need to be a horticulturist to appreciate the top 3 gardens in Japan, or any of the country's other amazing landscape gardens. From the "Three Great Gardens" of Kenroku-en, Koraku-en and Kairaku-en, to more obscure entrants on Kyushu and Shikoku islands, Japanese gardens are easy to fit into almost any trip. This is true no matter how deeply you wish to explore a given green space, or where else you plan to go during your adventure. Another great thing about Japan's gardens? They're gorgeous in any season by design. If you want to make sure your next visit to Japan seamlessly integrated time in Japanese gardens, do consider hiring me to plan your trip.