Most people who seek a Shizuoka travel guide are actually on their way to Mt. Fuji—and that's fair. Japan's most famous mountain looms large over Shizuoka, figuratively but especially literally.
On the other hand, Shizuoka is so much more than Fujisan, even if views of it in the distance reliably alert you to its presence. The prefecture is home to some of mainland Japan's most beautiful beaches, as well as unique food and drink and cities you probably didn't know exist.
Even if you can't devote as much time to Shizuoka on your next Japan trip as you'd like, I hope you'll take some time to read up on what this underrated prefecture has to offer. It's so much more than Mt. Fuji!
Where to Base Yourself in Shizuoka
Depending on how long you stay in the prefecture, you may need to book several Shizuoka hotels (or other accommodation). That's because due to the sprawling size of Shizuoka, there isn't necessarily one "best" place to base yourself, I mean assuming you want to see everywhere on your trip. Most people focus on a single area.
Obviously, the best (and best-value) hotels are located bigger cities, such as Hamamatsu (where the utilitarian Daiwa Roynet gets the job done) and Hotel Associa in Shizuoka city itself. You can also find places to stay in smaller cities like Atami and in Shimoda, the historical city that makes for the best base for travelers who want to explore the Izu peninsula.
What to Do in Shizuoka
Admire (or climb) Mt. Fuji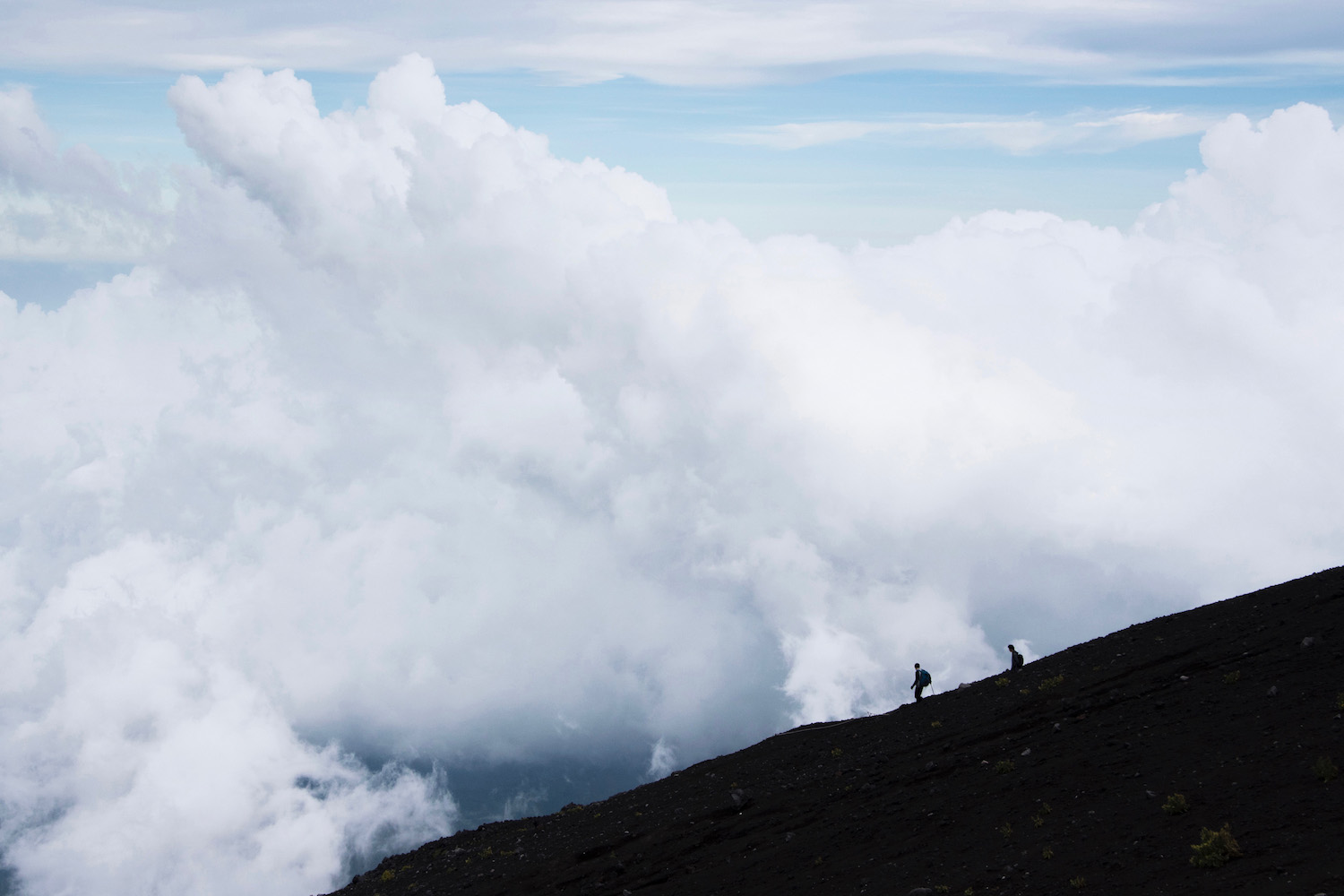 Climbing Mt. Fuji is a weird experience—it's not as difficult as you might think it is, and to me doesn't feel as important as it should, as a result. Also, you can't see Mt. Fuji when you're on top of it—obviously—and to me, seeing Mt. Fuji from different vantage points is at least as important as summiting it.
Visit Japan's most scenic tea fields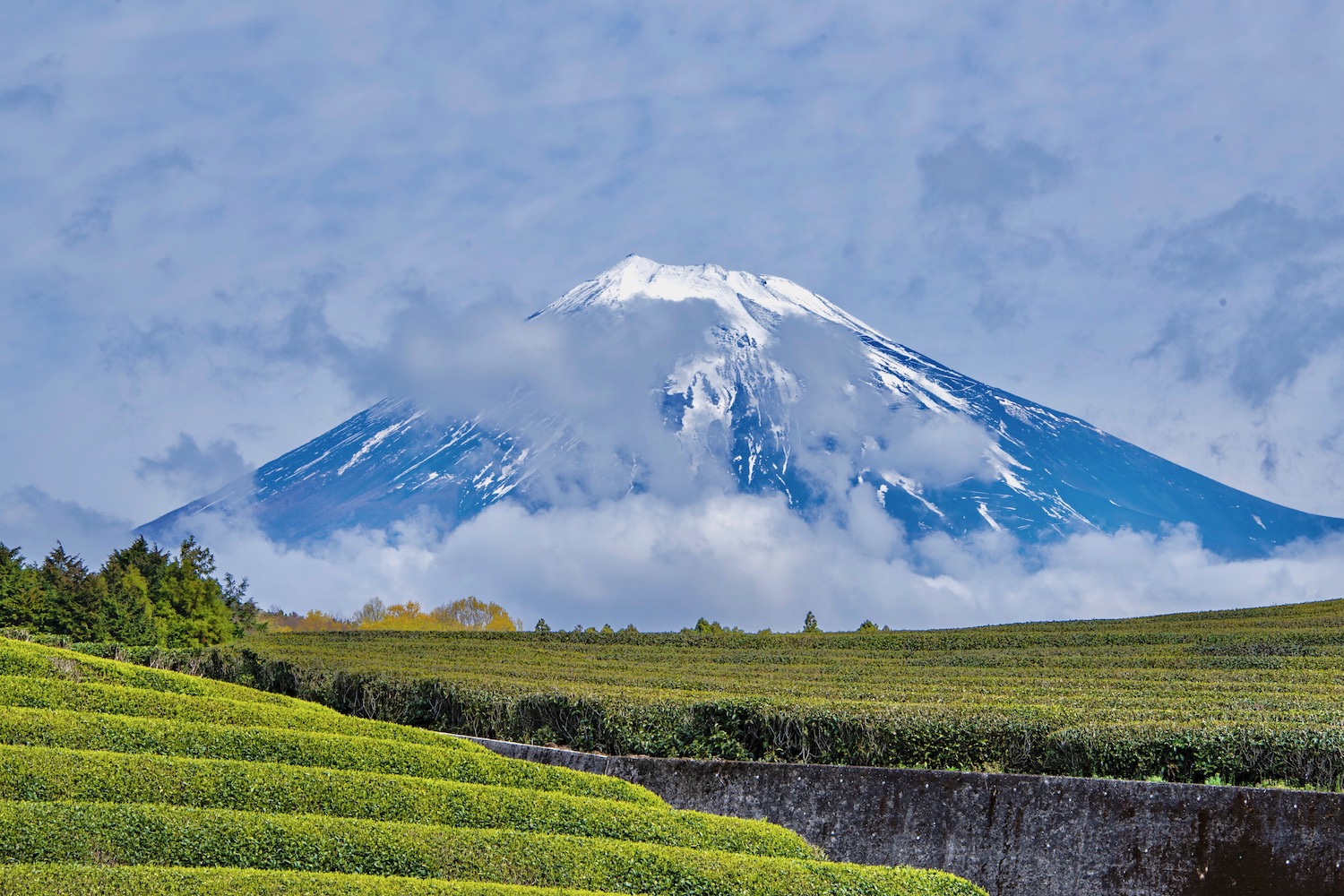 Indeed, seeing Mt. Fuji rising above the Obuchi Sasaba tea fields is one of my favorite things to do in Shizuoka, and is certainly among the most beautiful. If you have a rental car (and you almost certainly will, another awesome place to see Mt. Fuji is the flower fields near Higashi Taga-no-ura station. From here, you can see Shinkansen bullet trains speeding in front of Mt. Fuji!
Taste wasabi at its source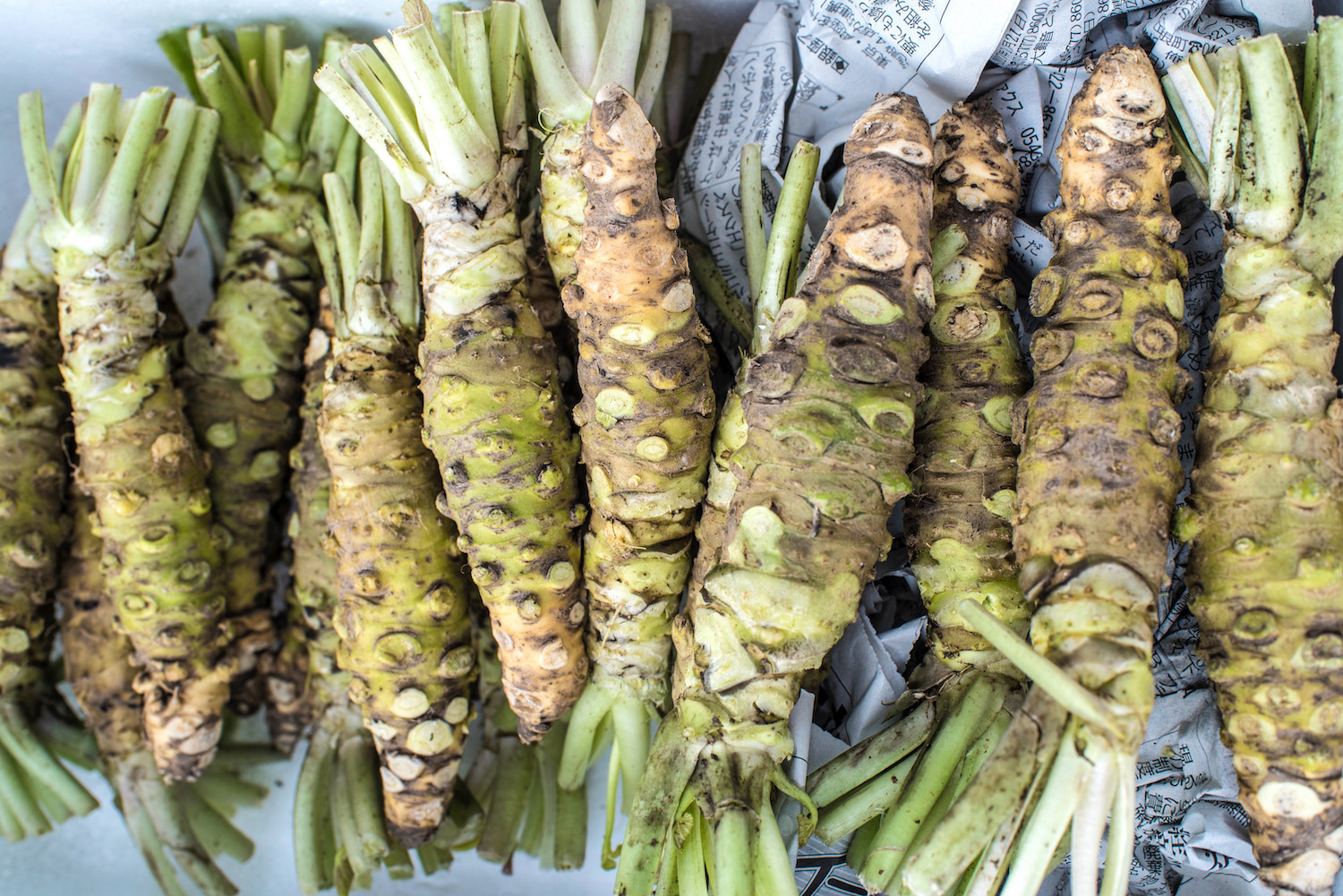 Wasabi is one of my favorite Japanese flavors, although I rarely eat it outside of Japan. Or, if I can, outside of Shizuoka. Here, whether at stands near the wasabi fields of Ikadaba or at various other spots along the road, you can taste fresh, real wasabi—no powder, and no paste. You can even have it with fresh milk ice cream, which is…and experience.
Discover Shimoda's amazing beaches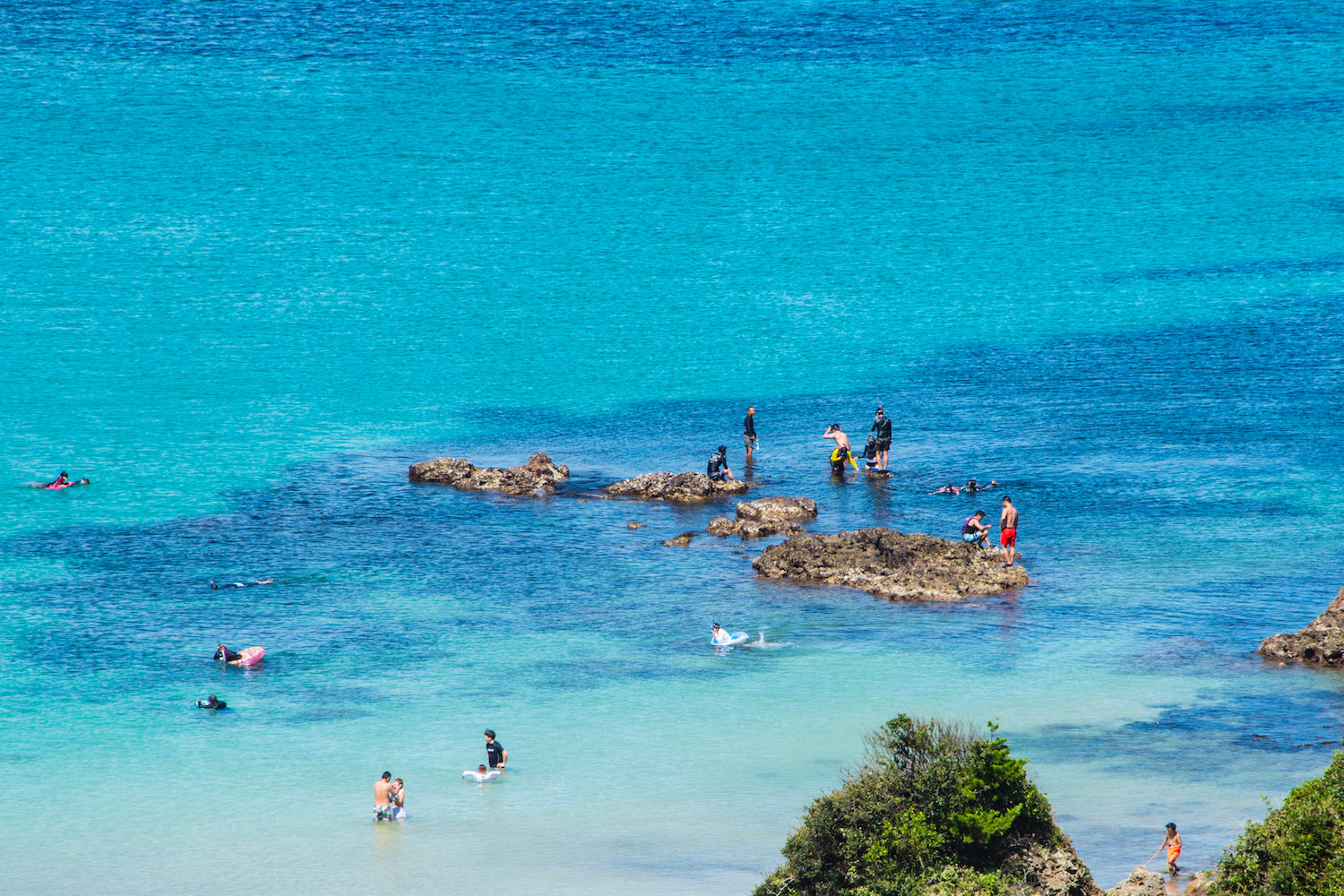 The Izu Peninsula is, on the whole, one of my favorite places to visit in Shizuoka for a whole host of reasons. Most of these center on Shimoda, the city at the "point" of the peninsula. In addition to being very historically important (more on why in a few paragraphs), Shimoda's beaches are some of the most beautiful in Japan outside of Okinawa.
Explore unsung cities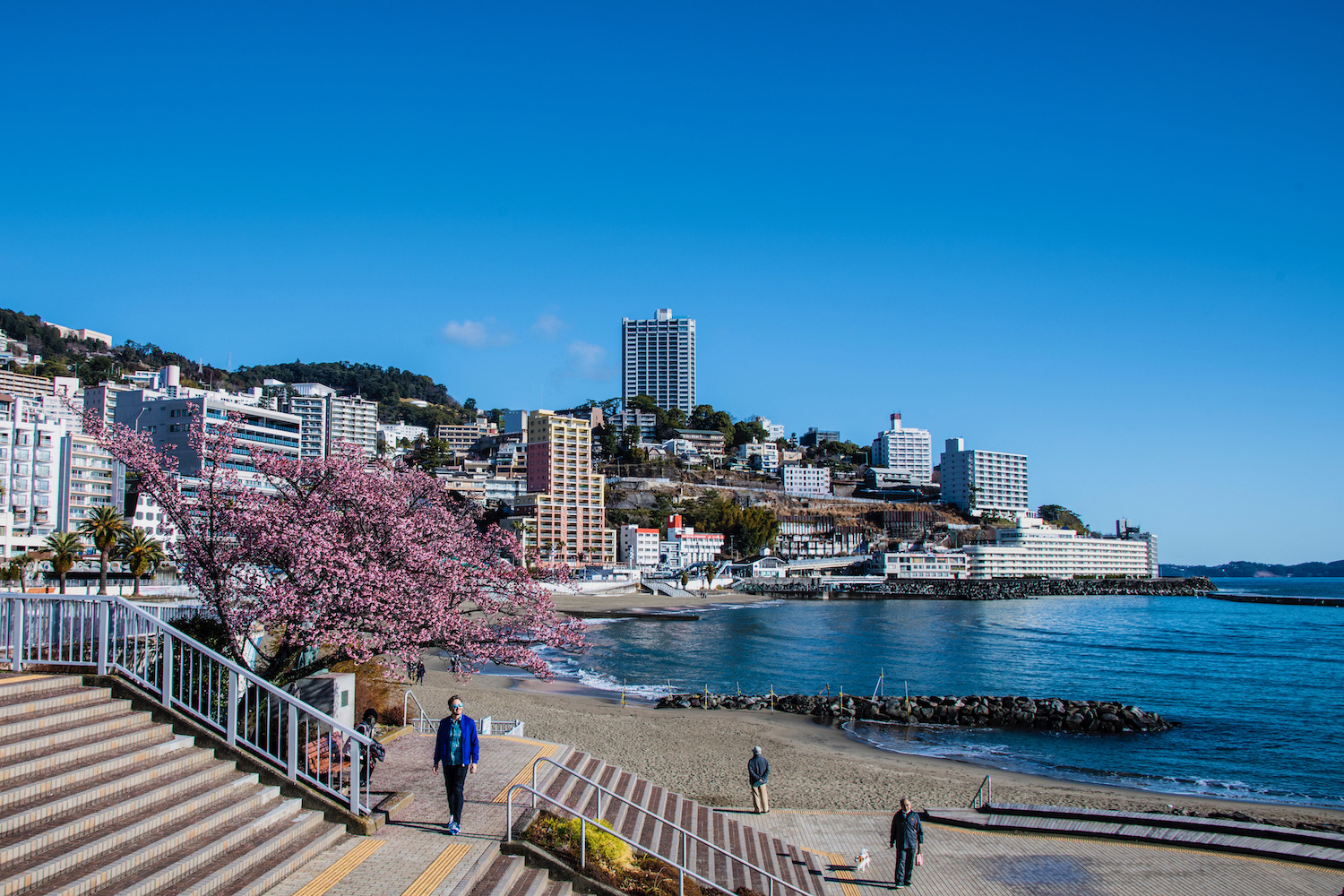 I'll be frank: Shizuoka doesn't have many cities that are generally considered to be stand-outs. With this being said, whether you're in Atami amid its decaying hot springs resorts, or seeing the world's largest Buddhist heart sutra in Hamamatsu, Shizuoka does have some urban acumen. Even Shizuoka city itself, from Nihondaira Observatory to the beaches of Shimizu, is nothing to sneeze at.
Is Shizuoka Worth Visiting?
Shizuoka is absolutely worth visiting, if only to catch a glimpse of (or to climb) Mt. Fuji. With this being said, the more you can explore this prefecture, the more you'll fall in love with it. I love seeing Fujisan from many different perspectives: Through tea fields and behind Shinkansen tracks, especially. I also love discovering underrated cities like Atami and Numazu.
Then there's the Izu peninsula, which is almost like a sub-prefecture. The highlight of this part of Japan is the beaches of Shimoda, although they're not the only game in town. Shimoda city itself is extremely impressive, and important. It was here where the "black ships" of American Commodore Matthew Perry signaled to Japan that the time to end its Sakoku (isolation) period had come.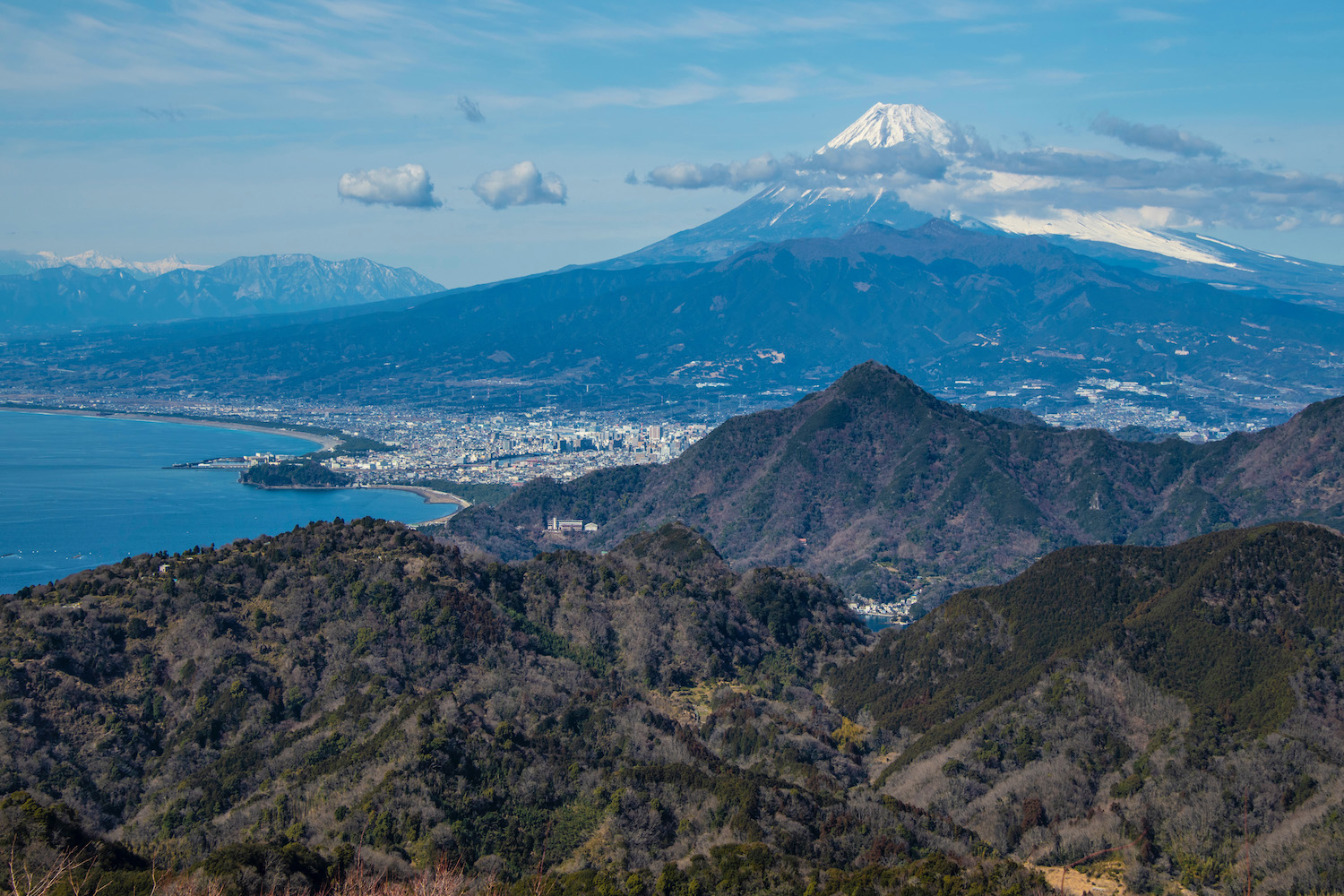 Other FAQ About Visiting Shizuoka
What is Shizuoka, Japan known for?
For foreign tourists, Shizuoka is primarily known for being one of the two prefectures home to Mt. Fuji (the other is Yamanashi). Japanese travelers, meanwhile, know Shizuoka for the high-quality green tea it produces, as well as destinations like the Izu peninsula and the hot springs city of Atami.
Where in Japan is Shizuoka?
Shizuoka is located in Tokai, the region of Japan along the Pacific coast between Tokyo and Nagoya. It's at the geographical heart of Japan, which makes it convenient to visit no matter what the rest of your trip looks like, even if you're spending as little as two weeks in Japan.
Does it snow in Shizuoka?
Although it snows on some of the high mountains in Shizuoka (and namely on top of Fuji), snow along the coast and in cities is quite rare. Winter weather tends to be cool (not cold) with clear skies, which actually makes this a perfect time to visit Shizuoka.
The Bottom Line
I hope my Shizuoka travel guide has answered all the questions you had about travel in this underrated part of Japan. Some of you, understandably, will simply be seeking information about seeing or even scaling Mt. Fuji—and that's fine. Others will want to explore deeper, however, whether that's visiting quasi-forgotten coastal cities like Atami and Hamamatsu, hitting the beach in Shimoda or road tripping amid the wasabi farms and tea fields of inland Shizuoka. No matter what shape you think your next Japan visit will end up taking, I do hope you consider hiring me to plan it.