Hamamatsu is a city I've wanted to visit for a long time—so long ago, in fact, that I can't remember why I initially wanted to go.
It's also a place to which I've previously canceled two planned visits. First in September 2022, when a typhoon roared across Shizuoka prefecture on the day I planned to go. And second in April 2023, when the contours of that year's sakura bloom meant it made sense to go elsewhere at that time.
Thankfully, I finally ticked the city off my bucket list in October 2023, so I can now answer the question I imagine has point you toward this post. Is Hamamatsu worth visiting?
Where (or Whether) to Stay in Hamamatsu
I've done my fair share of searching for Hamamatsu hotels. On my first and second trips (both of which never ended up happening), I had a stay booked at the city's Daiwa Roynet, which as you may remember is one of my favorite business hotel brands in Japan. The third time, I ended up reserving a room at Kitanoiwa The Kuretakeso, where I was extremely excited to sleep for a night.
In the end, however—and for reasons relating more to logistics and my energy level than to Hamamatsu itself, or to its merits as a destination—I simply ended up coming for morning and afternoon from Tokyo. While I don't doubt that I would've enjoyed Hamamatsu more had I stayed overnight, the good news is that I now have first-hand evidence that it works beautiful as a day trip from Tokyo.
Things to Do in Hamamatsu (if You Go)
Say a prayer beneath the Heart Sutra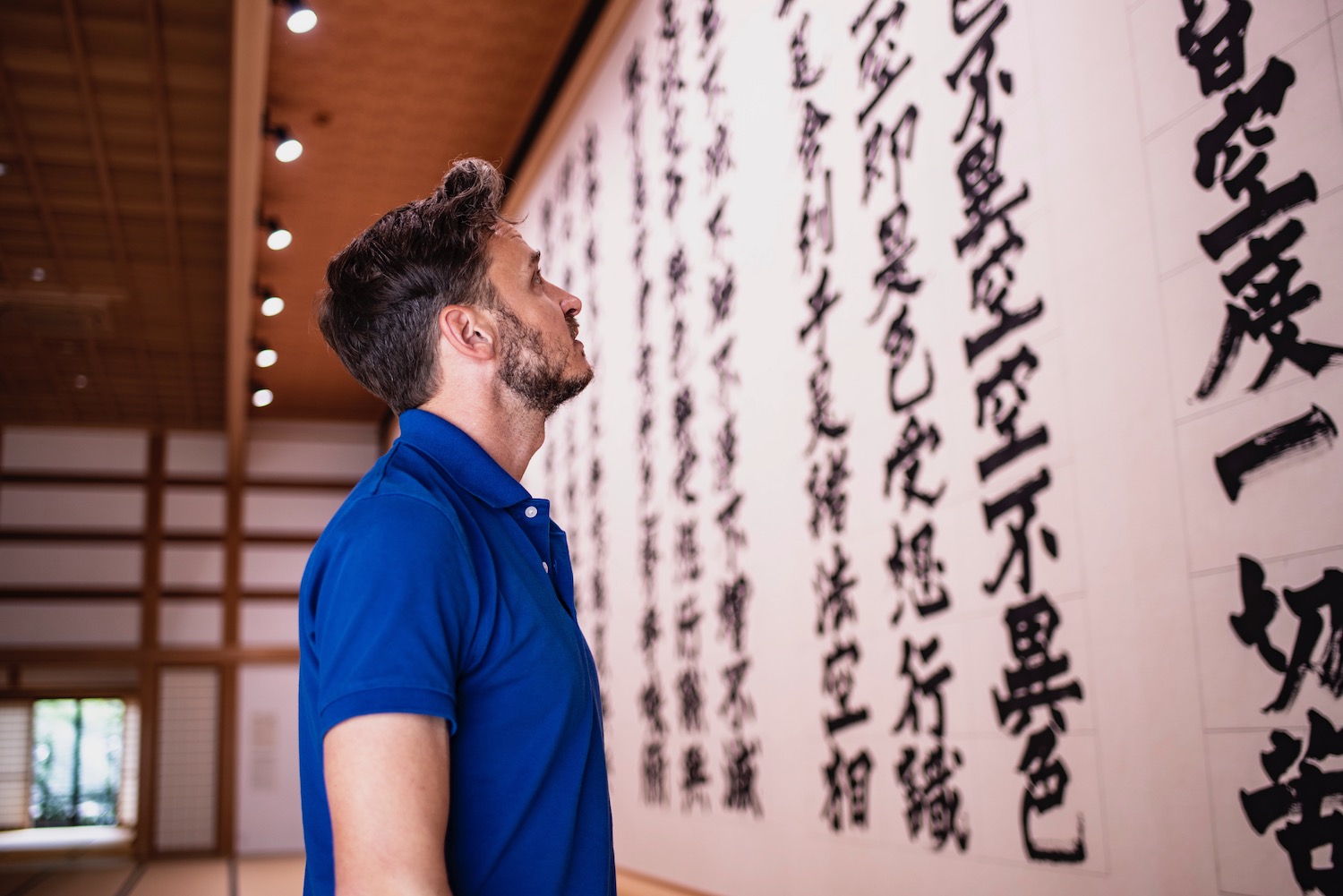 I'll be honest: I don't have much in-depth knowledge about Buddhism, in spite of how much I've traveled in Japan and Asia more broadly. Still, there's something viscerally moving about the massive calligraphy of the world's largest Heart Sutra scripture, which is housed in the otherwise ordinary Ryoun-ji temple, located about 15 minutes from Hamamatsu Station by bus.
Enjoy the view from ACT City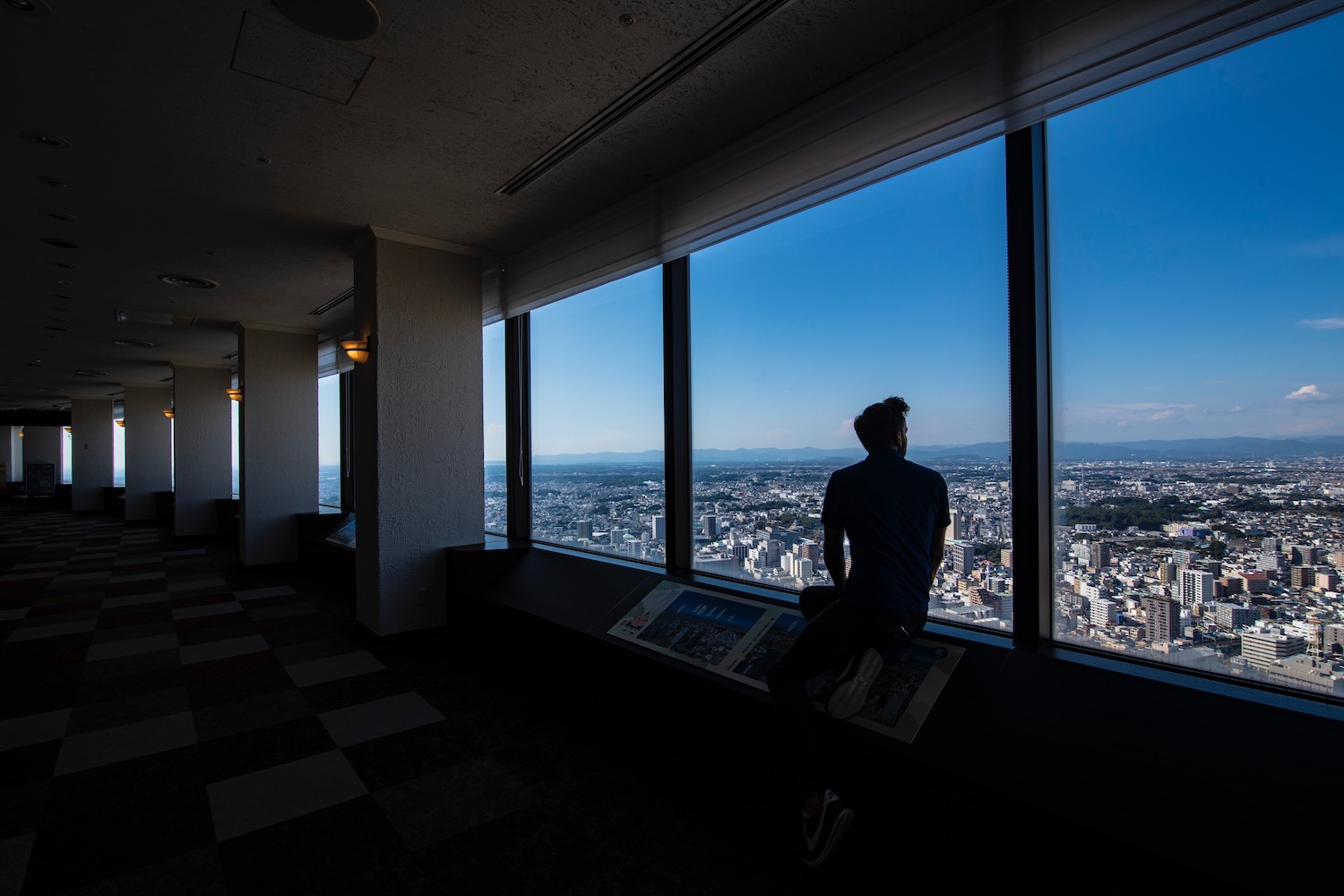 Another thing that makes Hamamatsu worth visiting? The panoramic views from ACT City, which is far and away the highest skyscraper in the city. While the actual sights outside the windows of the tower won't mean much to you if you aren't already familiar with Hamamatsu's cityscape, its convenience to the city center and relatively low price (¥1,000) make coming here a no-brainer.
Learn the surprisingly important history of Hamamatsu Castle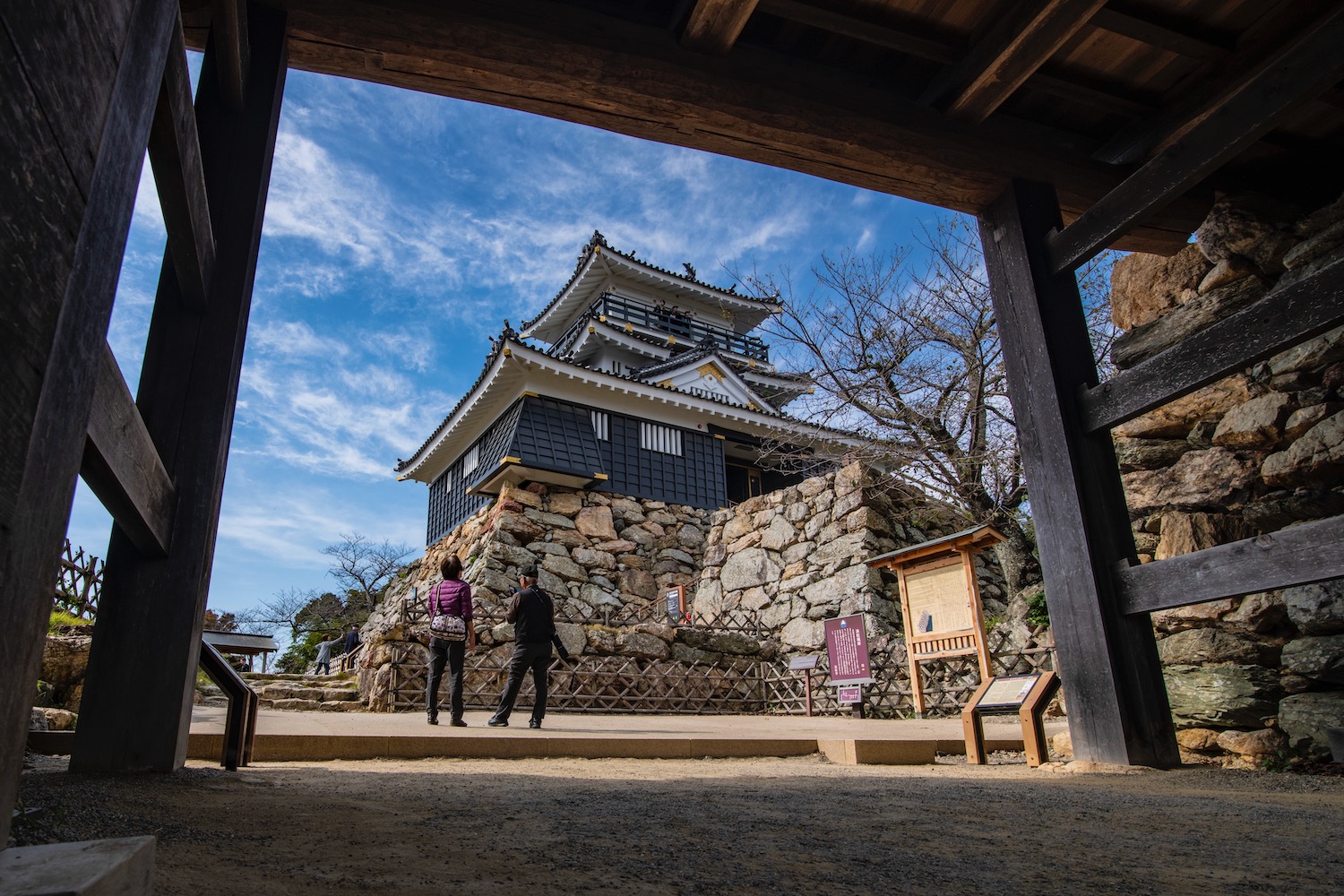 I left Hamamatsu Castle, which is a replica and honestly indistinguishable from most other replica castles in Japan, with a sad conclusion: Hamamatsu is a city with a legacy of defeat. This is over-simplistic, of course, and also over-dramatic, though there is some truth to it. Certainly, the fact that Tokugawa Ieyasu lost a critical battle here did not bode well for the prominence of the city.
Take in some fresh air at Nakatajima Dunes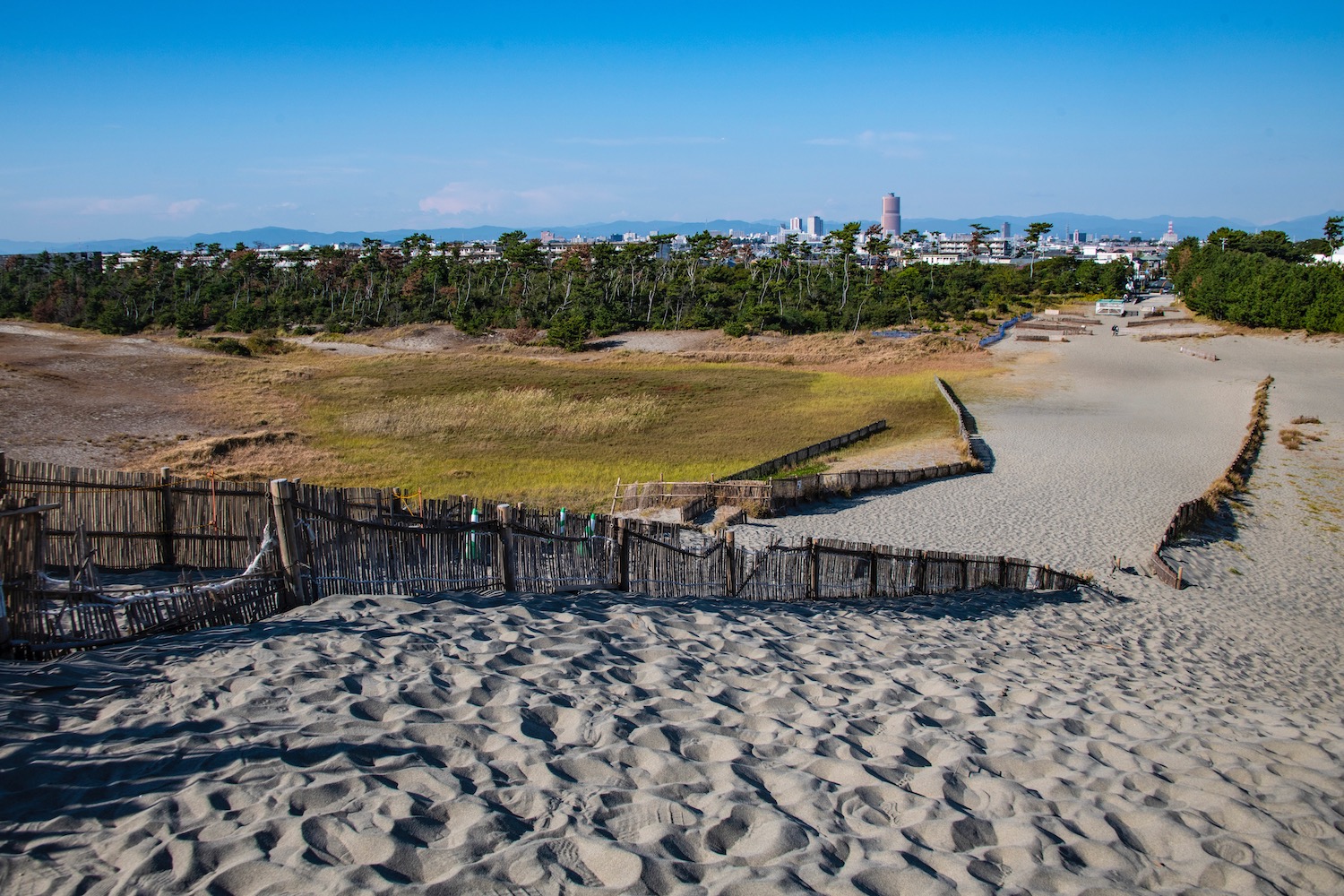 Although Hamamatsu is a relatively big city, nature is a big part of what makes Hamamatsu worth visiting. The first option is to head south to Nakatajima Sand Dunes where pine trees tower over hilly beaches above the sea—in my mind, this is probably where Hamamatsu's name comes from. Alternatively, you can head west to Lake Hamana, though this is farther away and will take more time.
Eat gyoza—or, if you're lucky, Brazilian food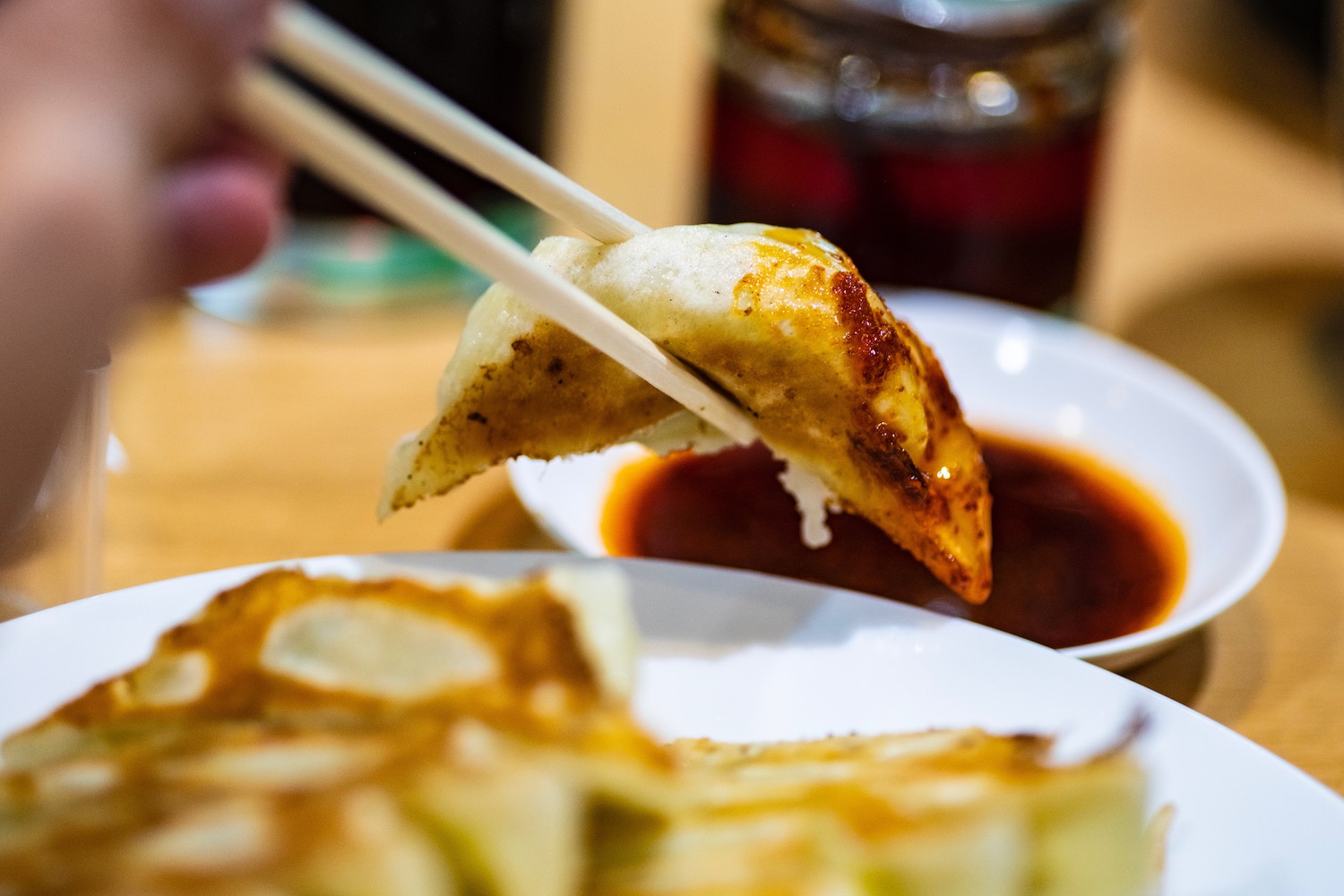 Although Hamamatsu has a large Brazilian population and features prominent Portuguese signage, it has a surprisingly limited selection of Brazilian restaurants, most of which are only open on weekends. The good news? Even though I'm not a huge fan of Hamamatsu's famous style of gyoza, they are available everywhere, making it easy to sample local cuisine.
How Many Days Do You Need in Hamamatsu?
Hamamatsu is a reasonably large city, albeit one that isn't nearly as loaded up on attractions at Tokyo, Kyoto or even Nagoya. Had I stayed overnight, I would've only spent one night, which would've allowed me to bifurcate my sightseeing: Certain attractions just before (and after) sunset on day one; and others during the morning hours of day two.
Of course, I've only experienced Hamamatsu (at least so far) as a day trip from Tokyo, so I can't comment (at least not yet) on how staying the night would've improved or enhanced the city. What I can say is that no matter how many days in Hamamatsu you spend—and indeed, even if you don't spend a full day—it's an easy city to enjoy, and one you'll be sad to leave when you to depart.
Other FAQ About Visiting Hamamatsu
What is Hamamatsu known for?
Among tourists, Hamamatsu is known for having its own variety of gyoza, as well as for attractions such as Hamamatsu Castle and the world's largest Heart Sutra, which is housed within unassuming Ryoun-ji temple. It's also known for being a secondary stop along the Tokaido Shinkansen route, one that most people simply don't disembark at.
How do you get around Hamamatsu?
Hamamatsu doesn't have a subway system, but it does have a vast bus network; all buses in Hamamatsu originate at the circular bus depot just outside the north exit of Hamamatsu Station. If you're unsure about how the bus system works, I've found that Google Maps is pretty accurate at sending you in the right direction.
What is Hamamatsu gyoza?
Hamamatsu is famous for its own sort of gyoza, which feature the vegetables (mostly cabbage) within them far more prominently than the pork. They're pan-fried, like normal gyoza, but are less crispy and as a result, as less delicious in my opinion. I'd actually been excited to try them and found them hugely disappointing.
The Bottom Line
So, is Hamamatsu worth visiting? Certainly, Hamamatsu proved to be worth the wait—every I attraction I explore impressed me—even if I wish, looking back, that I'd spent at least a night there, instead of taking a day trip from Tokyo. If I'm honest, on the other hand, I don't know if I will ever go back to Hamamatsu; I feel I'm satisfied with all I've seen and done there, at least for now. Regardless, if you need help getting off Japan's beaten path (whether or not that's here or in another place), I do hope you'll consider commissioning a custom Japan itinerary. I leverage more than a decade of experience exploring Japan's underrated reaches to create a trip that's uniquely you!