I've spent literal years writing—and rewriting—my Mt Fuji travel guide. Fujisan's ubiquitous place within Japanese history and culture makes it oddly difficult to put into context, even the context of a moderately popular travel website.
My hope is that by the time you reach the bottom of this page, you'll get a sense of Mt. Fuji's complexity as a travel destination. Experiencing Fuji isn't just about climbing the mountain, or seeing it from a certain vantage point or many. It's about all these things (and, as I've personally come to realize, doing all of them repeatedly, at different stages of your life).
This says nothing of the fact that Fujisan is often fickle, and is sometimes impossible to see at all. I'll get to that in just a minute, however.
Why Is Mt. Fuji Worth Visiting?
I'll start by playing devil's advocate: It can be impossible to see Fujisan at all (let alone to get the best view of Mt Fuji) due to Mt. Fuji weather, which is frequently awful. Visibility has to be close to perfect to see it from most places, and although I've been able to beat these odds, this is largely because I've taken more than 10 separate trips to Mt. Fuji and its vicinity.
Now, let's look at this from a more positive perspective. Assuming you are able to avoid meteorological obstacles to seeing Mt. Fuji, doing so never gets old. Whether you reach the summit yourself or just admire it from every angle, there's a reason Hokusai spent years painting 36 views of the thing! For the purposes of this post, I'm only going to list a fraction of the many places to see Fuji.
Best Ways to Enjoy Mt. Fuji
From the top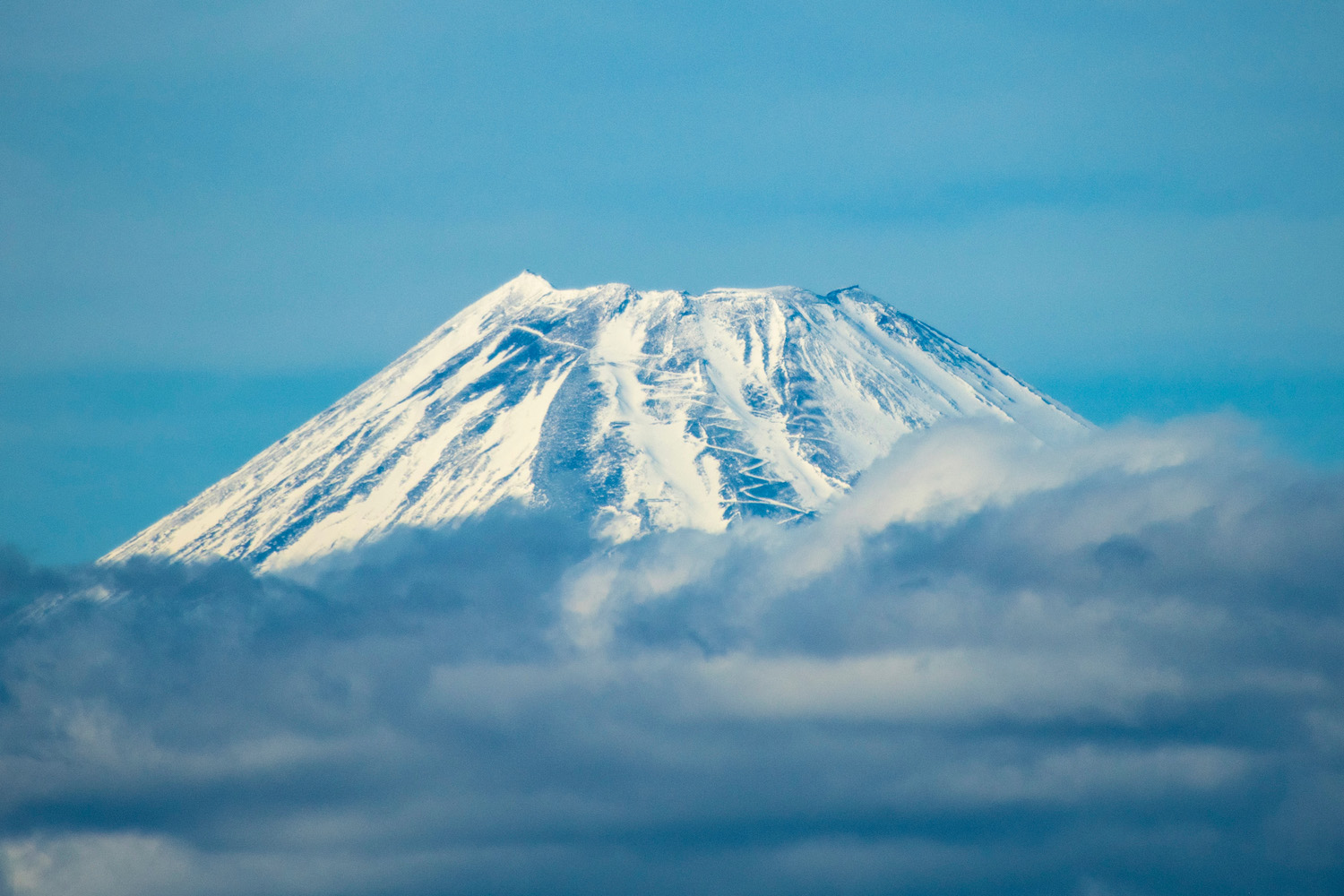 The good news? Climbing Mt. Fuji is much easier than you're probably expecting. All trails—Yoshida, Fujinomiya, Subashiri and Gotemba—allow you to begin your climb more than halfway up the mountain. Moreover, it's less of a climb and more of a hike, as you don't need to use ropes or chains at any point. The bad news? You can only climb Fuji for about 10 weeks each year, and if you need to stay at the top…well, more on that in a second.
From Chureito Pagoda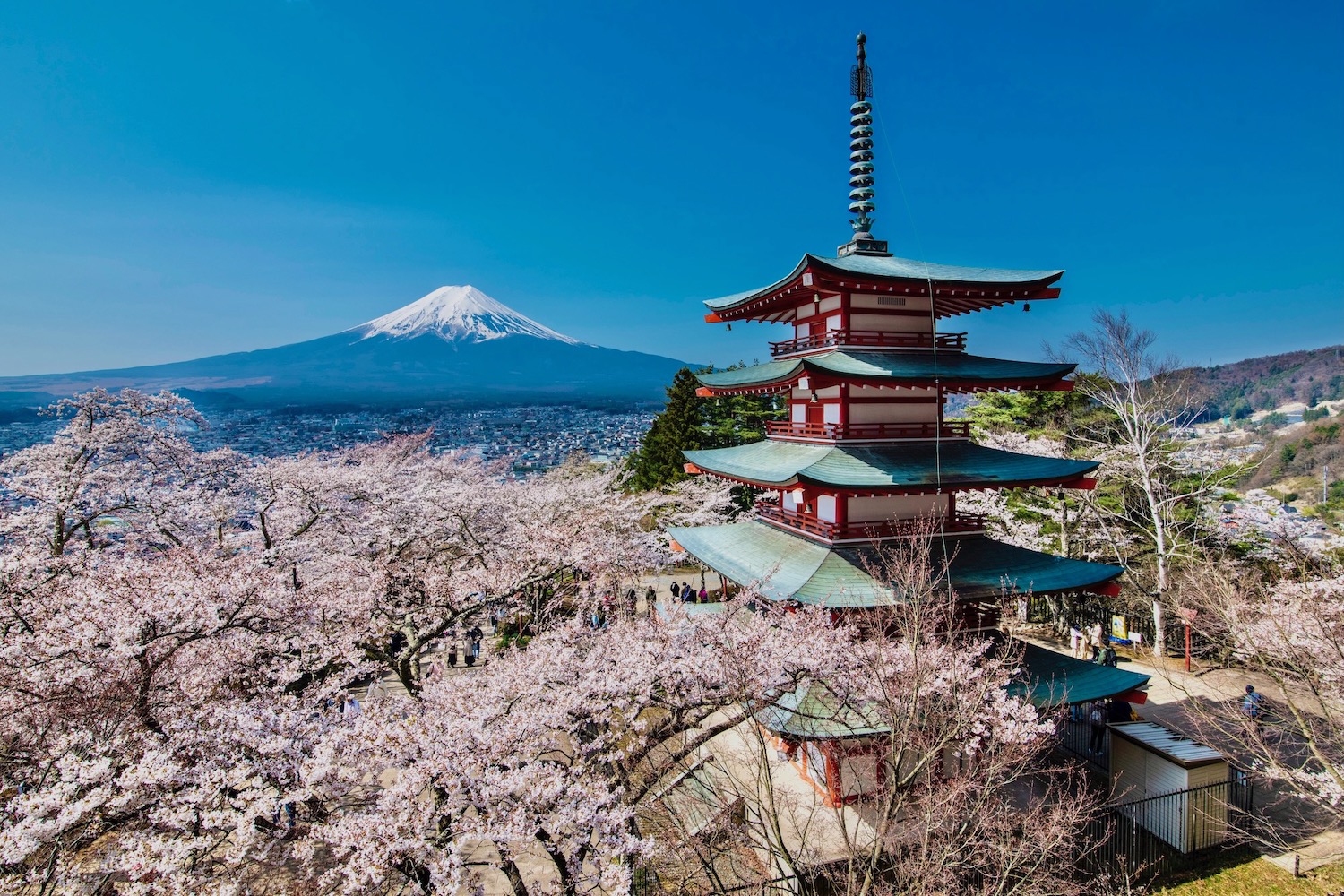 Whether on a day trip from Tokyo to Mt Fuji or during an overnight stay in Kawaguchiko (more on where to stay there in just a second), the iconic pagoda of Churei-to is probably the most iconic place to see Mt. Fuji, and certainly the most famous on social media. Keep in mind that while views from here in spring and autumn are the most beautiful, they're also the most difficult to time, to say nothing of crowds during these parts of the year. It's simply popular to take a Mt. Fuji tour in autumn!
From Fuji Five Lakes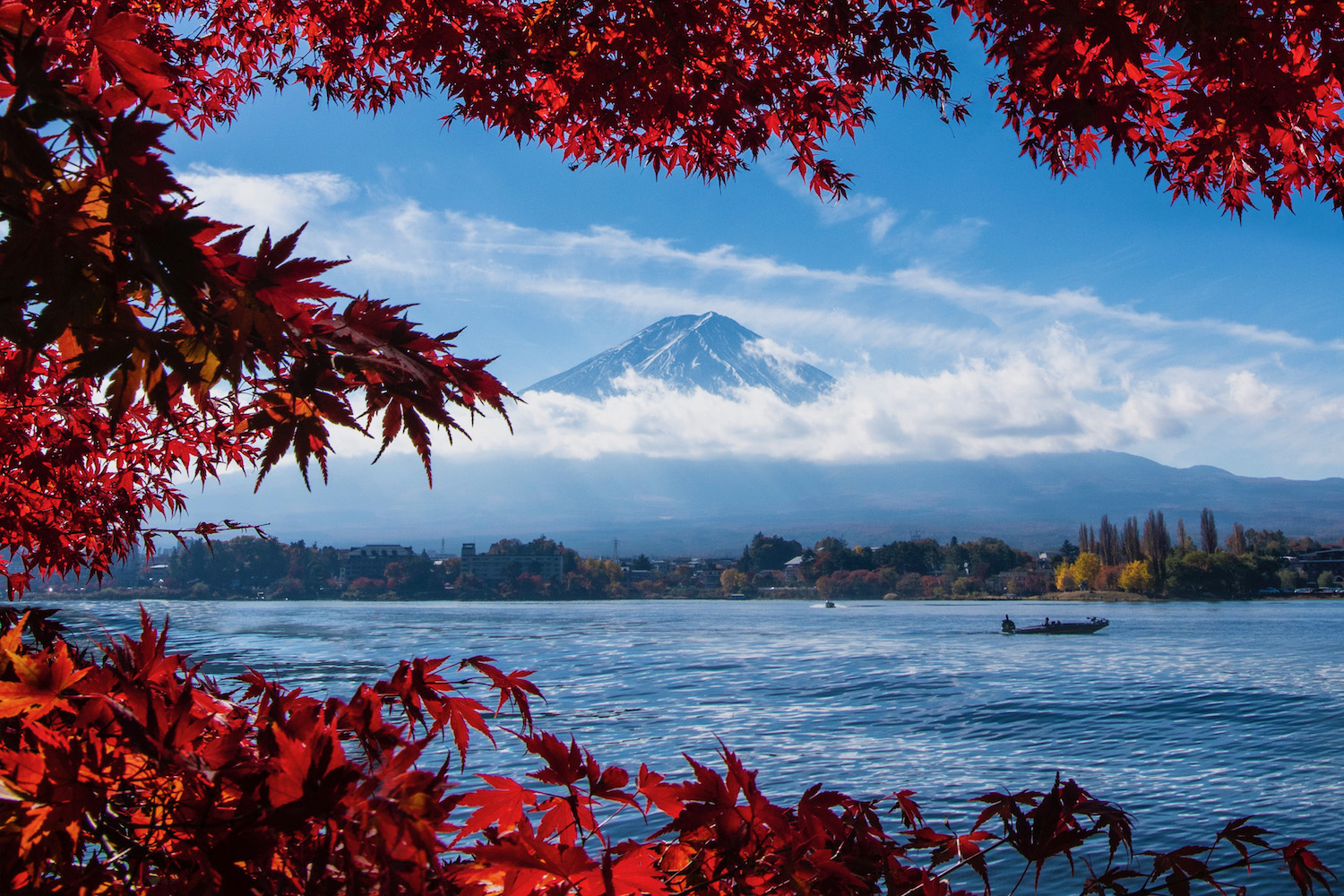 Alternatively, you can simply enjoy views of Fujisan from the shores of any of the Fuji Five Lakes. While Lake Kawaguchi is the easiest to access (and therefore, the most popular), I'm also partial to gorgeous views from the shores of Lake Yamanaka. Either of these places are easy access points for Chureito Pagoda, as well as for the Fujikyu Highland amusement park, where you can take in Mt. Fuji from a speeding rollercoaster!
From Hakone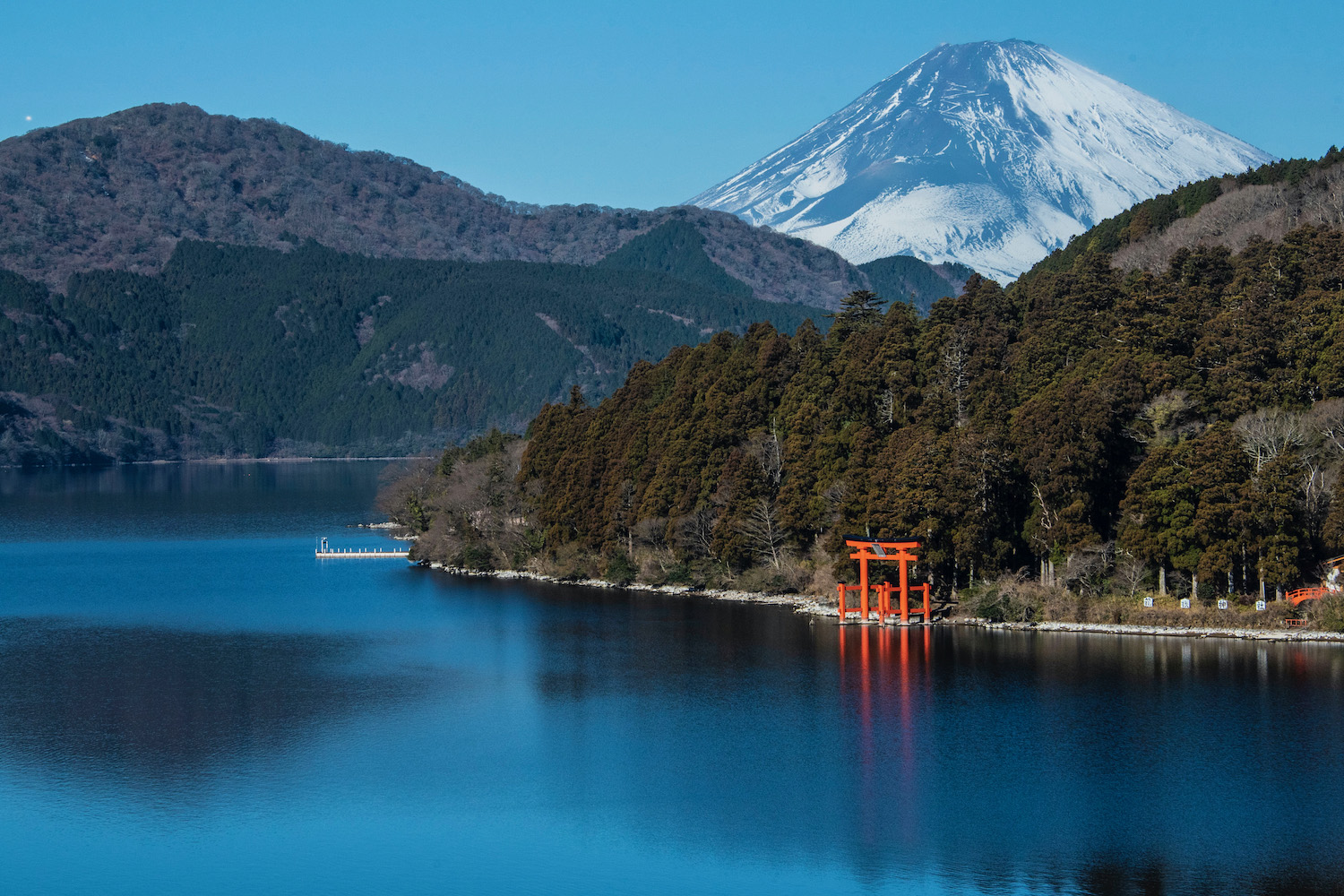 A decade ago, when I was researching my own first trip to Japan, the Mt Fuji itinerary I came across recommended viewing the mountain from Hakone. When I tried to do this myself (specifically, from the Narukawa Art Museum on the shores of Lake Ashi), I was deeply disappointed: Even with moderate clouds, Fujisan was utterly invisible. Repeat visits have made me more amenable to this option, although I still recommend you go only if skies are perfectly clear.
Other ways to see Fuji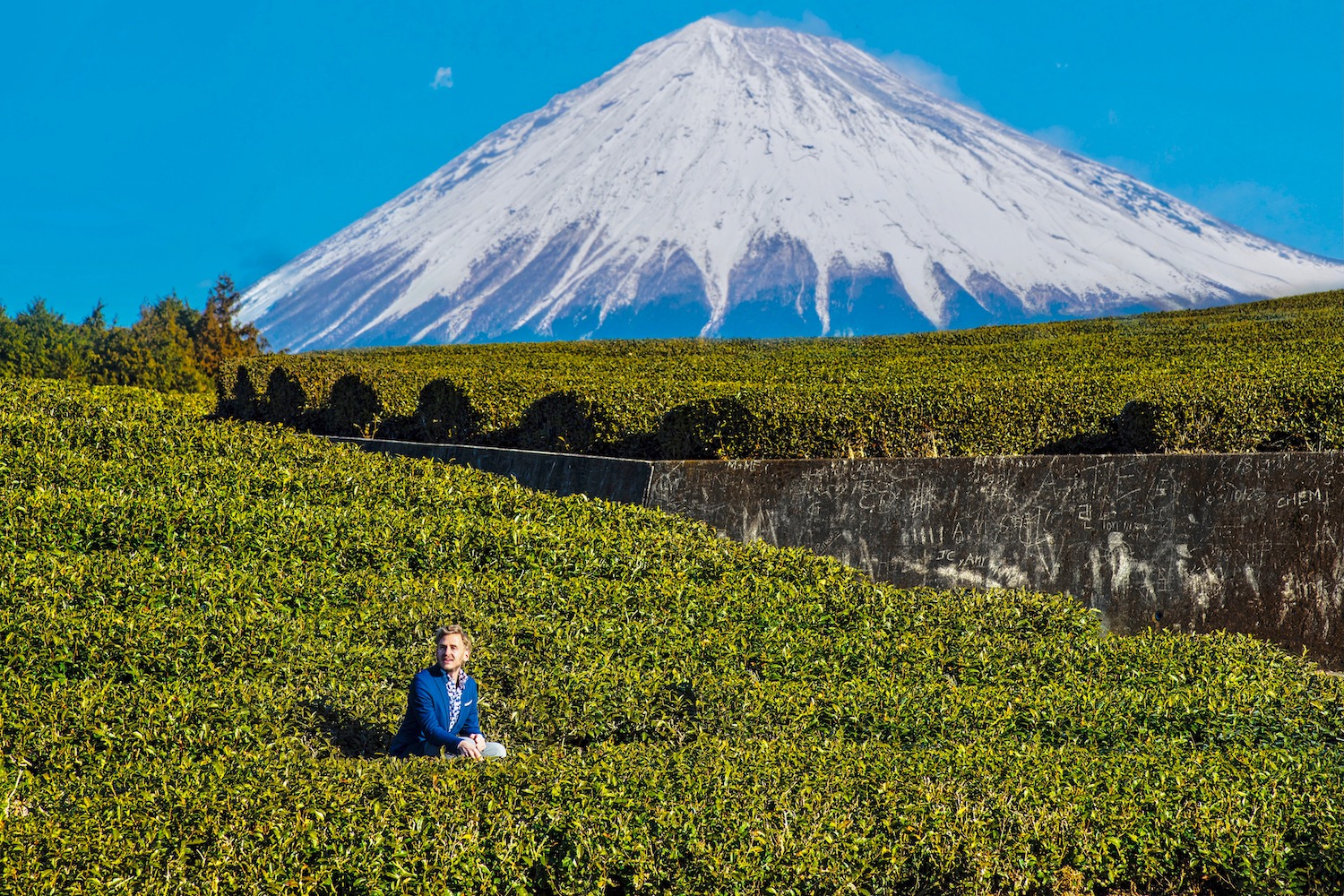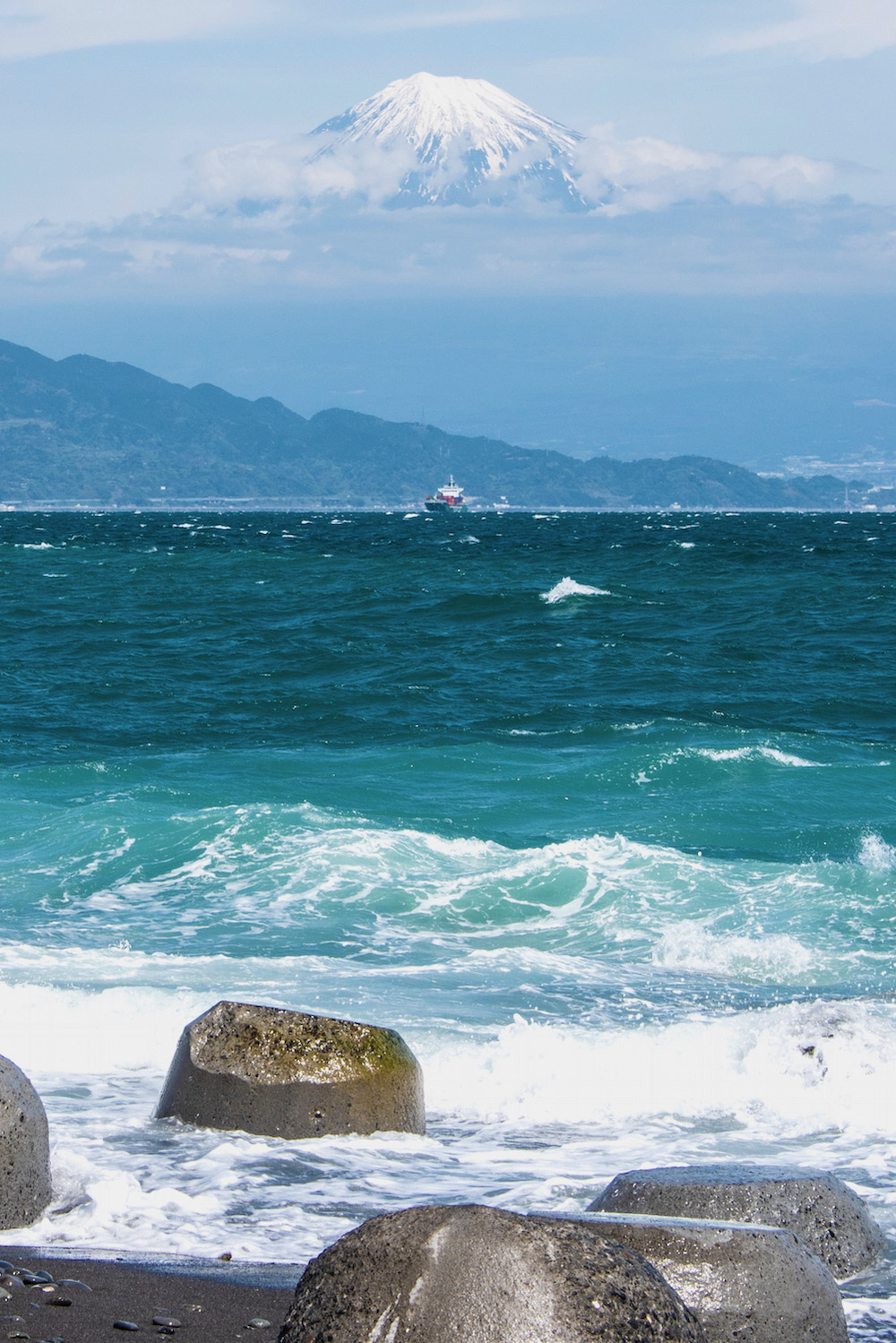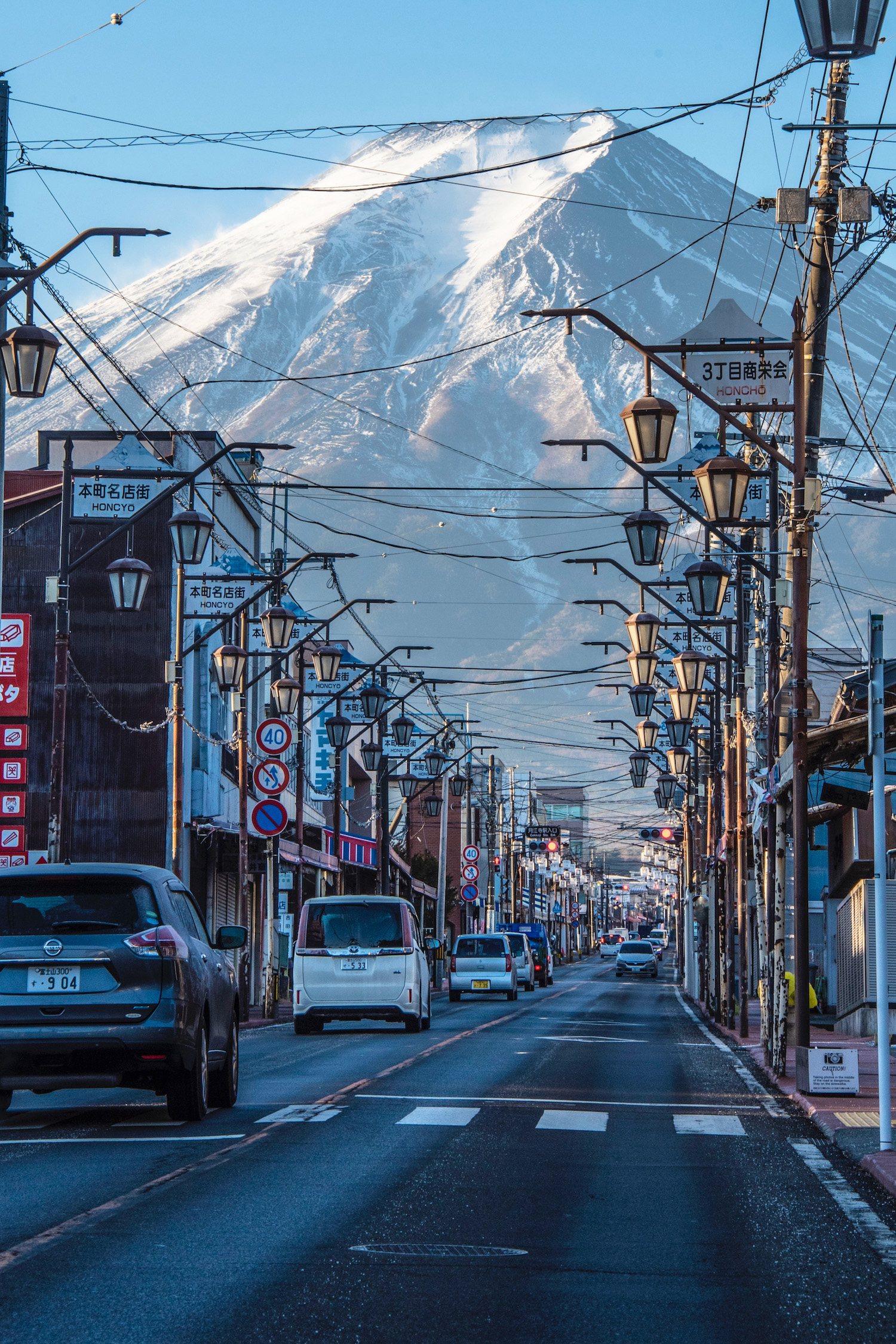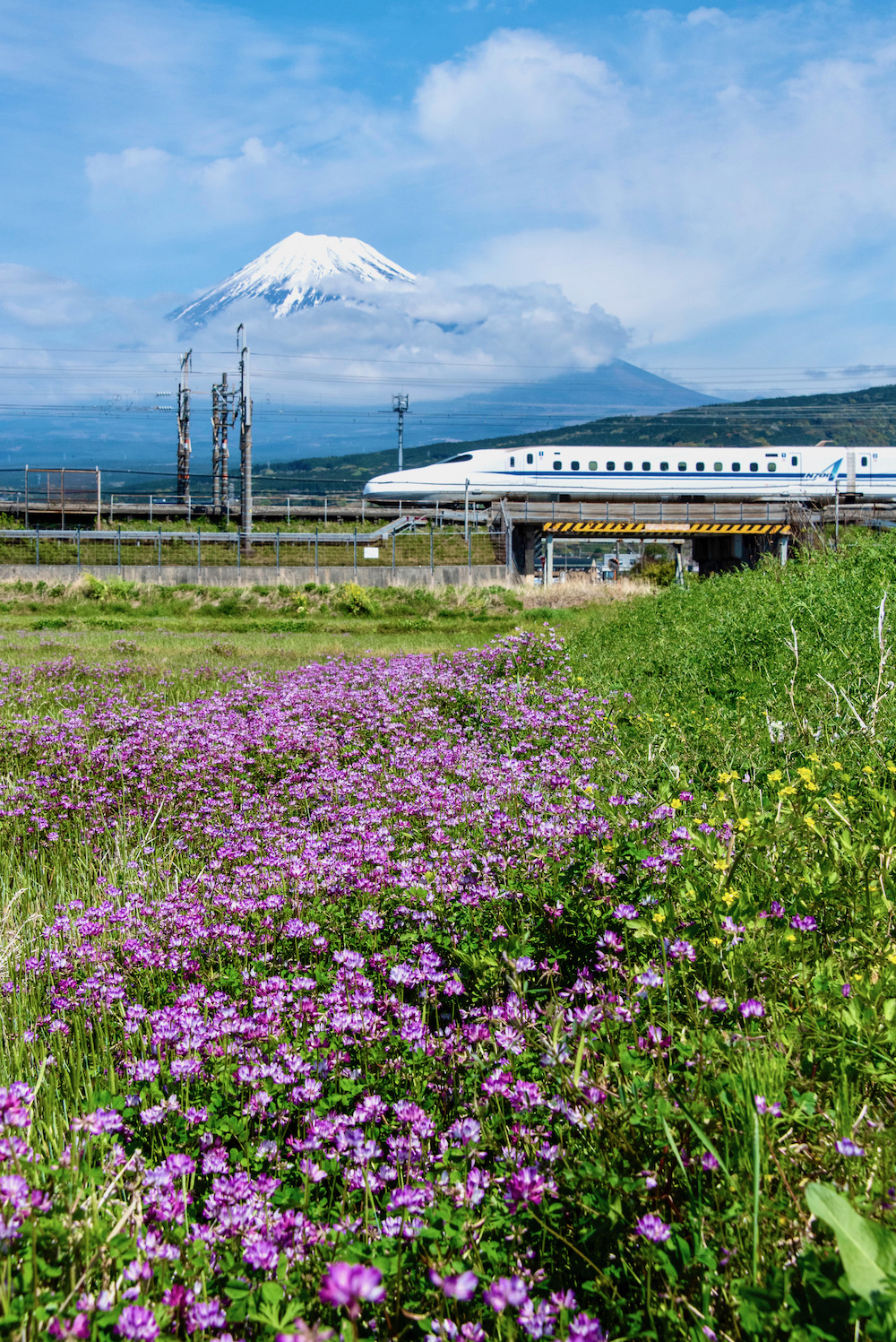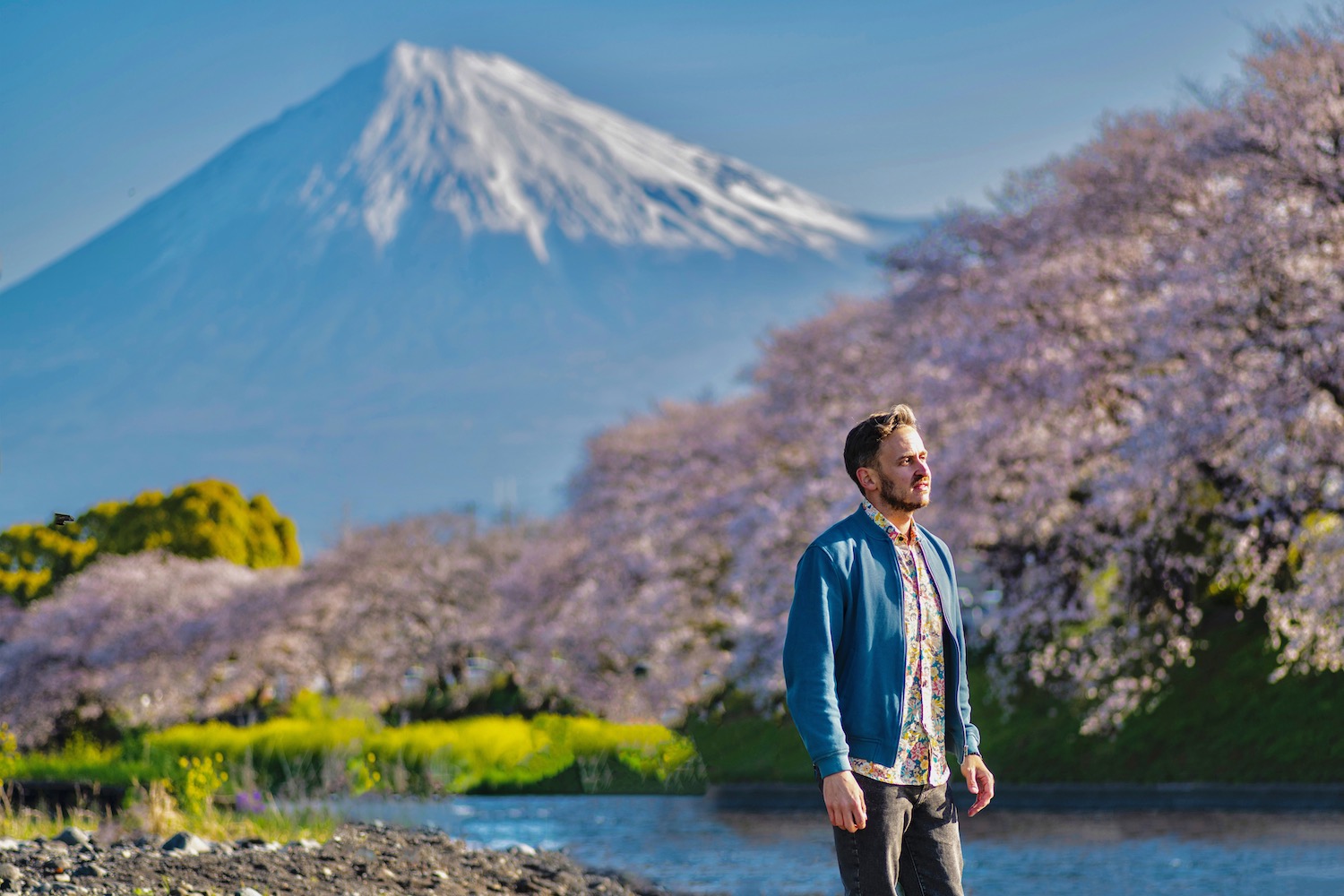 There are countless other vantage points for seeing Mt. Fuji—I've barely scratched the surface! Some of my favorites (I mean of those I have visited) include the Nihondaira observation deck in Shizuoka city, Matsubara Beach in Shimizu, the Shinkansen tracks near Higashitaganoura station and various tea fields in the Fuji foothills. As I visit more Fuji viewpoints in the coming years, I'll be adding them to this post!
Where to Stay Near Mt. Fuji
The bad news? If you climb Mt. Fuji (and want to see the sunrise the next morning), you'll need to stay at the Fujisan "Hotel," a nest of cubbyholes that's one of the most uncomfortable, inhospitable places I've ever stayed. The good news? Seeing Fuji from some of the farther away vantage points I've mentioned unlocks significantly better hotel options.
Assuming you don't visit Fuji on a day trip from Tokyo (in which case you'll sleep in the capital), you have a few options. Some travelers want to sleep in Kawaguchiko, be that in modest accommodations like the Kawaguchiko Station Inn or instead at the luxurious Shuhoukaku Kogetsu. Others prefer the hot springs hotels of Hakone, such as The Prince Ashinoko. One strategy I've employed is sleeping in Shizuoka city (a city hotel like Kuretake Inn will do), then renting a car and driving to the destinations I've listed in this Fuji travel guide.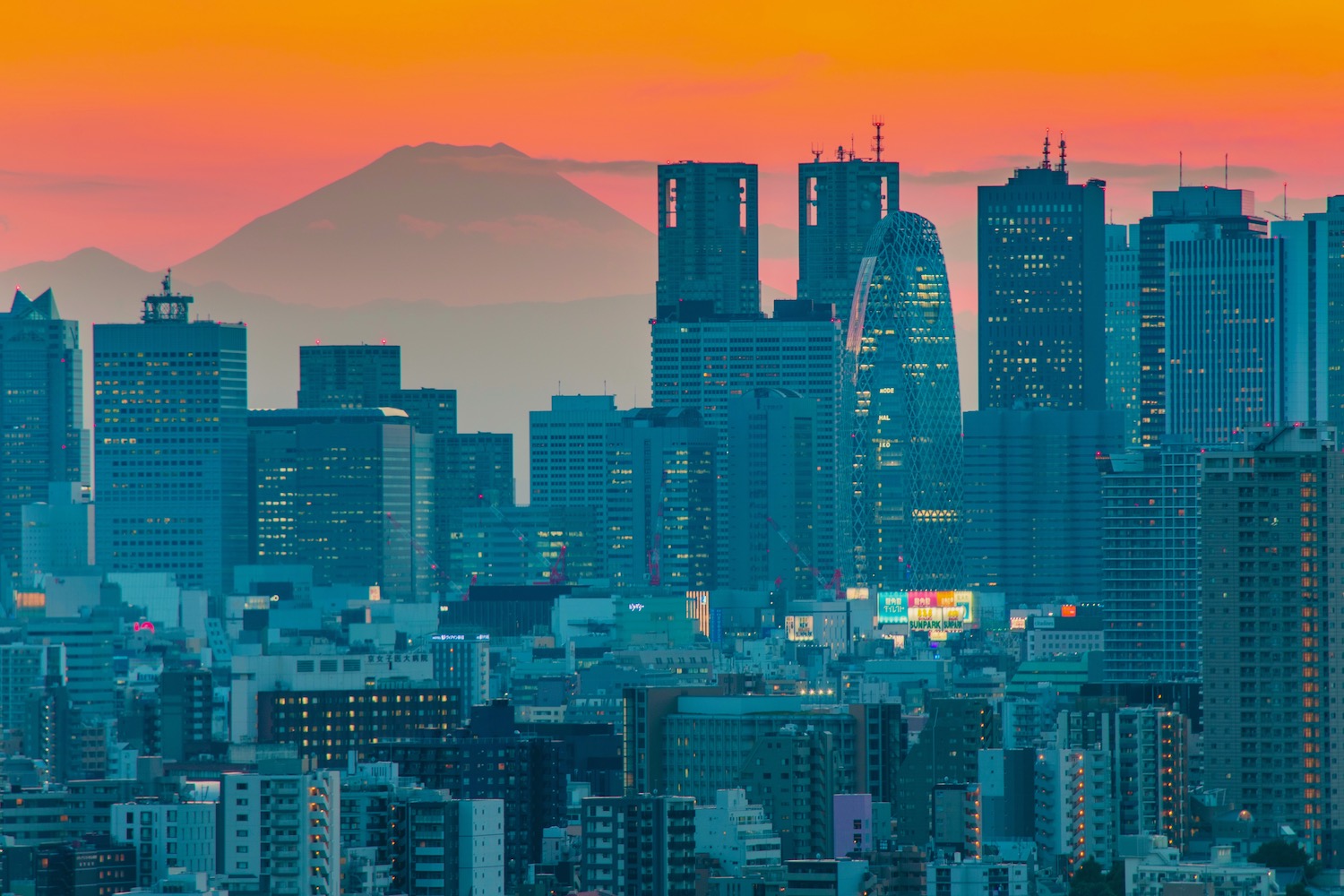 TIP: Want to see Mt. Fuji from Tokyo? There are many places to do this, including at the Bunkyo Civic Center (the view from there is seen above.
Other FAQ About Visiting Mt. Fuji
Do you need a guide for Mt. Fuji?
You don't need a guide to climb to the top of Mt. Fuji. Trails leading to the top, no matter which one you follow, are extremely well marked and maintained. Moreover, even if you were to get lost (or feel intimidated about hiking in the dark to the reach the top for sunrise), you can follow the literally hundreds of other climbers who will also be there.
What is the best time to see Mt. Fuji?
Mt. Fuji is beautiful in all seasons. Personally, I prefer seeing Mt. Fuji covered in snow, which excludes summer (at least for viewing—it's the only time you can climb). While cherry blossoms and autumn leaves frame Fujisan especially well (especially from Chureito Pagoda), these are also extremely crowded times of year; the sakura are fickle, too. Winter in the vicinity of Mt. Fuji, on the other hand, means few fellow travelers, generally clear skies and a big snow cap. A win-win-win, if you ask me!
Can beginners climb Mt. Fuji?
Climbing Mt. Fuji is actually more of a hike—the trails start over halfway up the mountain; gains in elevation are modest, and never require the assistance of ropes or chains. As a result, if you are in reasonably good shape and don't suffer from any mobility issues, you can "climb" Mt. Fuji, which is much easier to summit than Everest, Kilimanjaro or even lower-altitude destinations like Peru's Machu Picchu.
The Bottom Line
Is Mt. Fuji worth visiting? If you decide that the answer is yes, whether it's in the form of a Mt. Fuji day trip or a longer sojourn, I hope my Mt Fuji travel guide has helped you make sense of Japan's most famous mountain, which is at once ubiquitous and enigmatic. On one hand, it's unlikely that you'll get your fill of Fujisan in a single trip to Japan—you might not even be able to see it, depending upon the weather. On the other hand, if you travel knowing the enormity of Mt. Fuji's place within Japanese history and culture (not to mention the countless ways travelers can see experience the mountain), you can move slowly and steadily toward whatever your goals are, keeping in mind that you may never really reach them. Commission a custom Japan itinerary to enjoy Mt. Fuji to the fullest, no matter how you desire to do so.