Many travelers assume there's no reason to take Japan domestic flights—and a certain number of them are right. Japan's bullet train network, after all, is extensive and convenient (and affordable, assuming you have a Japan Rail Pass).
On the other hand, there's definitely a purpose for air travel in many Japan itineraries, depending on the amount of time you have in Japan, and the particular contours of your trip. If you're arriving from overseas in Tokyo, for example, and want to proceed directly to far-away spots like Kyushu or Hokkaido, a short domestic hop is a more sensible option than trudging all the way to Tokyo Station and sitting on a Shinkansen for 5-6 hours.
Below, I'll not only explain popular domestic routes in Japan, but also give some specialized tips about Japan domestic flights for foreigners. These include how to decide when it's best to take the train, and an amazing travel hack to save serious yen on your next Japan domestic flight booking.
Popular Domestic Air Destinations in Japan
Although most tourists avoid taking flights within Japan, the country has a robust network of airports, with hundreds of routes operating daily. These are some of the most popular domestic air destinations in Japan:
Now that we've gone over some of the place where you're likely to take domestic flights in Japan, let me share some tips and tricks with you.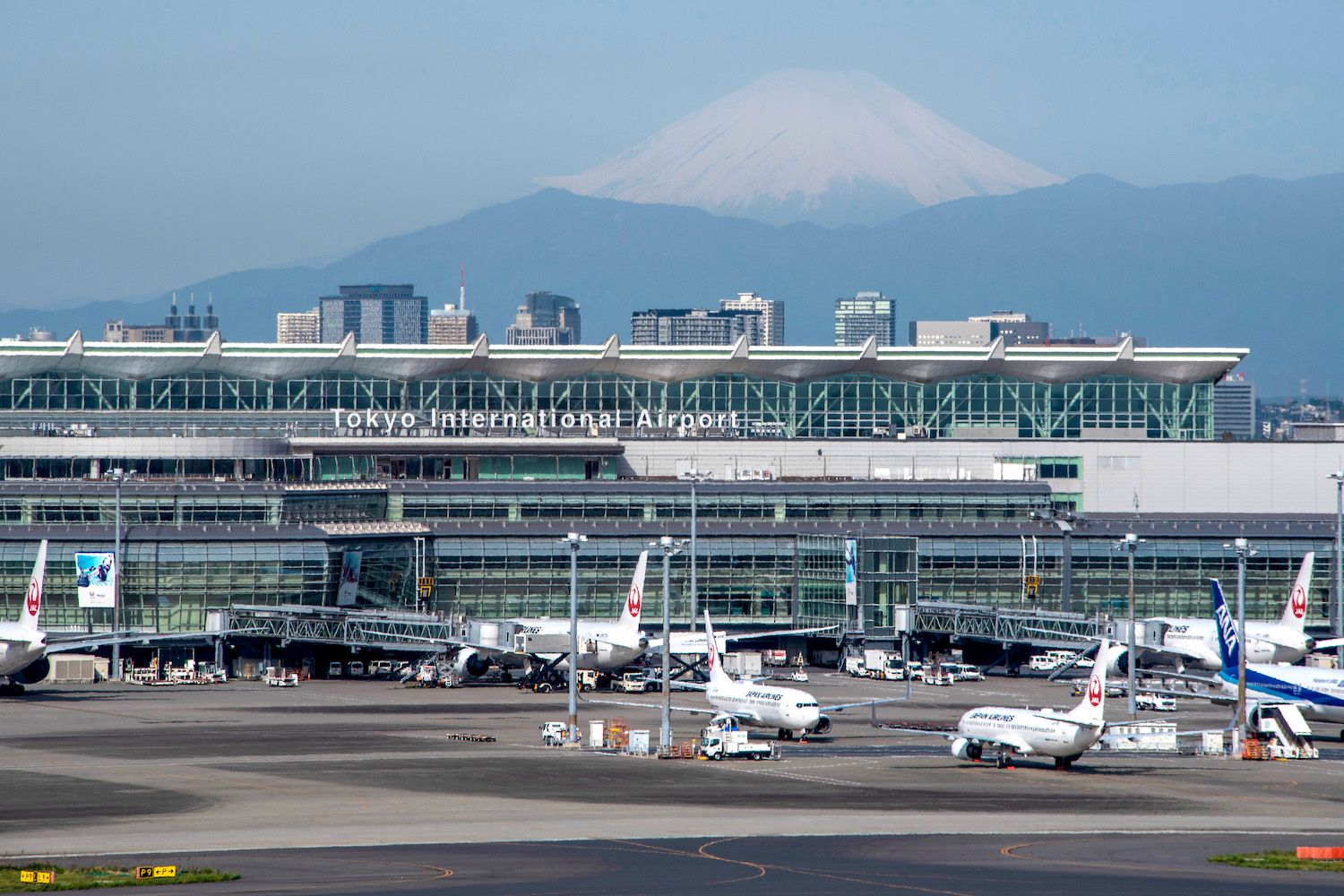 Things to Know When Booking Japan Domestic Flights
You'll need to use a different website
One thing to keep in mind when booking Japan domestic flights (for foreigners, mostly—Japanese people will know this) is that Japanese airlines generally have different websites for domestic bookings than international ones. The good news is that you can navigate to these sites from the main pages of JAL or ANA; the interfaces, while slightly strange and…Japanese, are mostly intuitive.
(But you can still complete the whole transaction in English)
Once you get used to the design quirks of websites made for locals, they are pretty easy to use, especially considering that everything will be in English. One somewhat hidden benefit of such websites is that you can usually "make" your reservation in advance of actually paying. The time you have to pay varies (I've had a few days or even a few weeks on JAL), but this can be convenient if you want to lock in a booking for peace of mind, without actually throwing down cash.
Prices can be low—if you book in advance
A common misconception about Japan domestic flights is that they're expensive. In fact, they are priced more or less so that they never exceed the walk-up price of a comparable Shinkansen journey, which means you'll rarely pay more than about ¥20,000 one-way. (Is that expensive? That's up to you.) With this being said, both ANA and JAL (as well as Japanese low-cost carriers like Peach and Jetstar) offer promotional fares a few weeks or months in advance; if you've started planning your trip to Japan, you might being browsing flights now, just for kicks.
No, you don't always need to fly low-cost
In fact, I almost never do. In my experience, the savings (which are typically minimal) are almost never worth the various hassles, which include limited baggage allowances, charge for seats and sometimes inferior flight schedules, as compared to major airlines. Likewise, you can't typically earn miles for LCC flights, or redeem miles to book them (more on that in a second!)
Online check-in can be confusing
When you make a domestic flight booking in Japan, you are often able to check-in at the same time—and this often requires a four-digit code, as opposed to the six-digit PNR number an international booking might use. On the other hand, this "check in" doesn't usually give you a traditional boarding pass, but what's called a "2D barcode," which you can only access once and will need to be saved as soon as you generate it. Sound confusing? You can always check in at the airport, then.
Yes, you read the boarding time right
You can expect to board pretty last-minute for domestic flights—Japan, whether because of general timeliness or other reasons, boards domestic flights just 15 minutes before departure. Likewise, you can check in (or check bags) as late as 30 minutes before departure, which can come in handy if you wake up late in your Tokyo hotel and need to rush to Narita or Haneda airports.
Japan Domestic Flights vs Shinkansen
Knowing when to take Japan domestic flights and when to take the train can be tricky, but over time, you'll develop a sixth sense for it. One situation where taking flights makes sense is if you're proceeding immediately from Tokyo to an island other than Honshu. Given that you would need to travel to Tokyo Station (which takes about an hour), then sit on a Shinkansen for at least five hours (whether on a direct service to Fukuoka/Hakata in Kyushu or Hakodate in Hokkaido, or traveling to Shikoku via Okayama or Shin-Osaka), it makes more sense to head to one of the domestic terminals and wait for a flight, even if it's a long-ish layover.
Likewise, if you need to travel between two very distant points (say, from Yakushima island south of Kyushu to Sendai or Aomori) it makes sense to take a flight, even if direct services are not available. This is also the case if you plan to travel between Kyushu or Shikoku and anywhere north of Tokyo, or Hokkaido and anywhere south or west of Tokyo. Finally, it should go without saying that if your travel plans involve Okinawa at all, you will need to take a Japan domestic flight.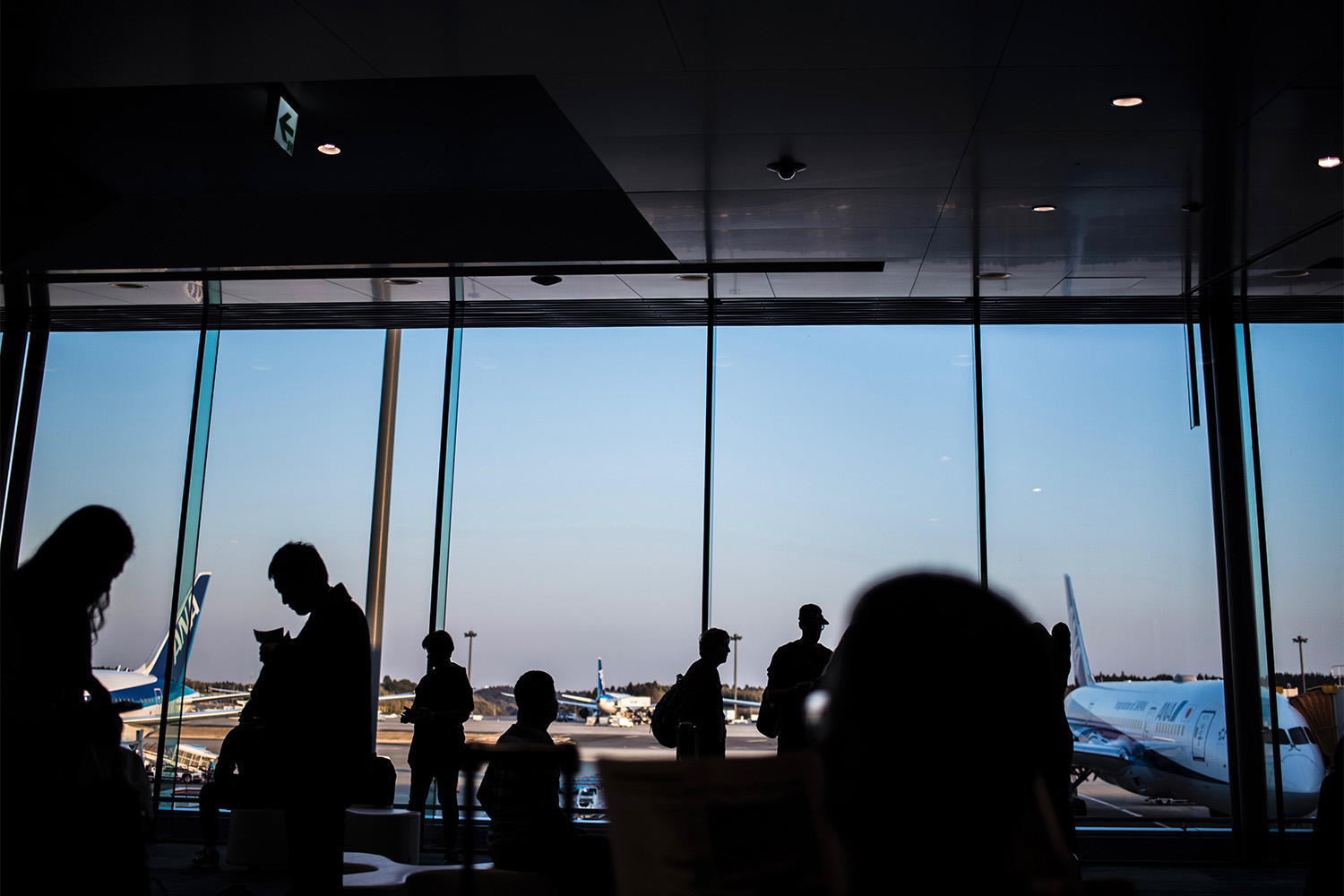 A Travel Hack for Japan Domestic Flights
Although most Japanese people will simply book promotional fares as I describe above (or even use a travel agent), there are two hacks you can use when booking domestic flights in Japan for foreigners (or Japanese people who don't use the methods I've cited above) to get incredible value. These involve the use of British Airways Avios or United MileagePlus miles to book domestic Japan flights on JAL or ANA.
As of January 2023, the price of one-way domestic awards starts at either 5,500 United MileagePlus miles, or a very fair 7,500 Avios, which is an especially good value if you're booking relatively last minute. Even better, awards booked on United or British Airways will only charge you a few dollars in taxes or fees. Don't have any miles in your account? You can transfer miles from Chase UltimateRewards to both your British Airways and United accounts; British Airways' Executive Club is also transfer partners with American Express Membership Rewards.
Other FAQ About Domestic Flights in Japan
Can you travel domestically in Japan?
Any traveler who is able to legally enter Japan can travel domestically within the country the same as any Japanese person would be able to do. The Japanese constitution prohibits legal restrictions on the movement of any person in Japan, regardless of their nationality.
What do you need for domestic flights Japan?
All you need in order to board a domestic flight in Japan is your boarding pass. Unlike some countries, Japan does not require domestic travelers to verify their identity in order to be able to board. You can put your passport away at the domestic terminal!
Do I need my passport to fly domestic in Japan?
You do not need a passport to travel domestically in Japan. However, it's recommended that you bring your passport with you, as foreigners are required to show their passports to Japanese police whenever they're asked to do so, though this is unlikely to be necessary in a domestic airport terminal.
The Bottom Line
Booking Japan domestic flights isn't nearly as complicated as you might have heard. Likewise, while the majority of travelers go their entire Japan itinerary without getting on a plane, there are many situations where it makes more sense to fly than to take the train. As is the case with most any aspect of travel in Japan, going in with as much knowledge as possible empowers you to take the best decision. Speaking of decisions, if you would rather consult with a professional to create a Japan trip that hits all the high notes (and none of the low ones), consider commissioning a custom Japan itinerary. I'll put together an adventure completely in line with what you want—and I'll leave no stone unturned in my quest for perfection.