Choosing the best Japanese airline—ANA vs JAL—is a somewhat futile pursuit, given how uniformly excellent most everything that's made in Japan is. It's like trying to determine whether Honda or Toyota is better, or which of Tokyo's Michelin star restaurants is the perfect one to cap off your three days in the city. There is no bad choice in Japan; by coming to Japan in the first place, you've made the only choice that matters.
To be sure, while you're sure to be satisfied, no matter if you fly with JAL vs ANA, one of these Japanese airlines is probably more aligned to your tastes. This article will focus on which of these airlines' business classes is superior, though there's a section at the end about other classes of service as well.
ANA vs JAL Business Class Seat
At its best, Japan Airlines business class is among the best in the world, not only because of the dining and ground services (which I'll go more into in the coming paragraphs), but because the private Apex Suite, which is among the best business class seats in the sky.
Unfortunately, only select JAL aircraft (namely, long haul configured 787-8, 787-9 and 777-300 ER aircraft) feature these seats, others feature a mix of the reverse-herringbone Sky Suite (which is great, but not industry-leading) and dreaded "shell" seats (which are actually the product used on some long haul routes, including from San Diego to Tokyo and Los Angeles to Osaka), which are really more of a premium economy product than a business class one, in my opinion.
ANA, meanwhile, has a more consistent business class product, though not a more cutting-edge one—the seat you see on ANA aircraft is essentially the "staggered" product you find on other airlines, though it's quite a bit more private and feature-laden than its competitors. ANA uses the "shell" seat regionally, to be sure, but you won't generally find it on flights to North America or Europe. For more information on ANA's business class seat, you can read my ANA airlines review here to continue helping you decide between ANA or JAL.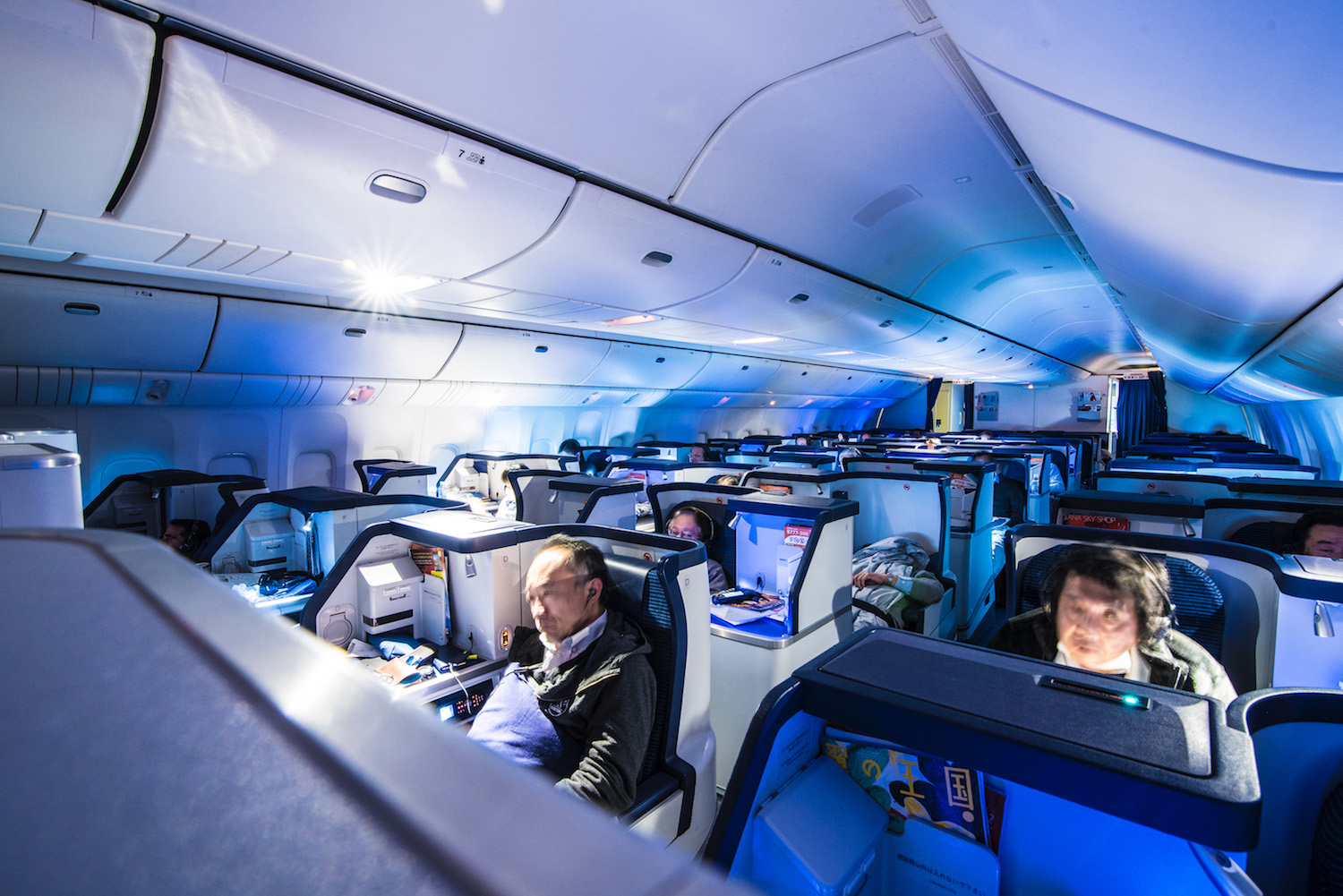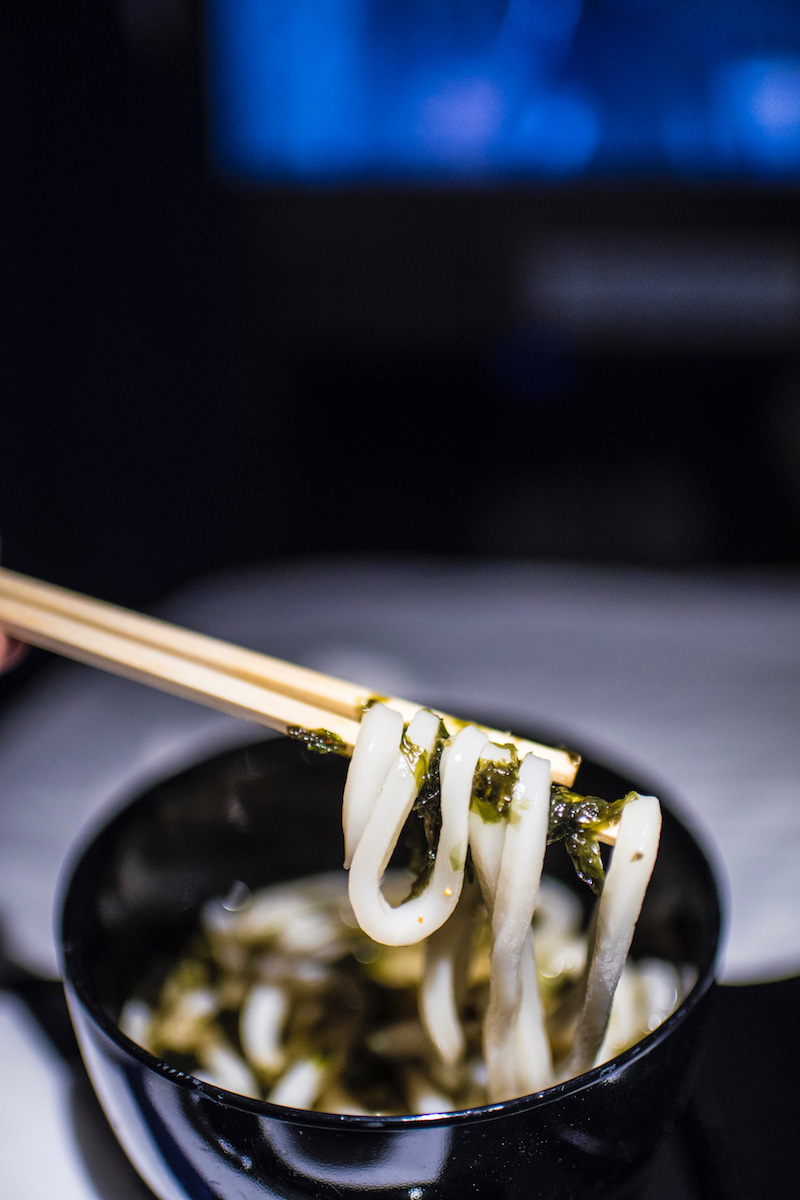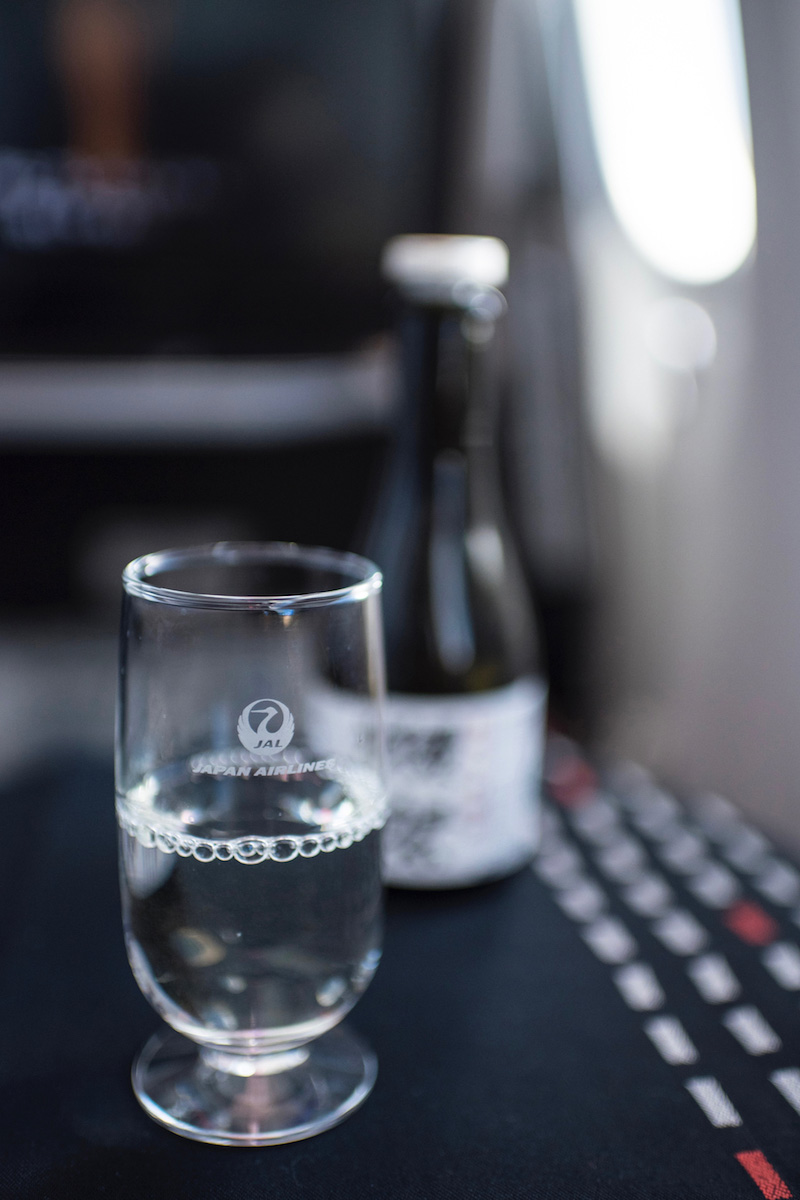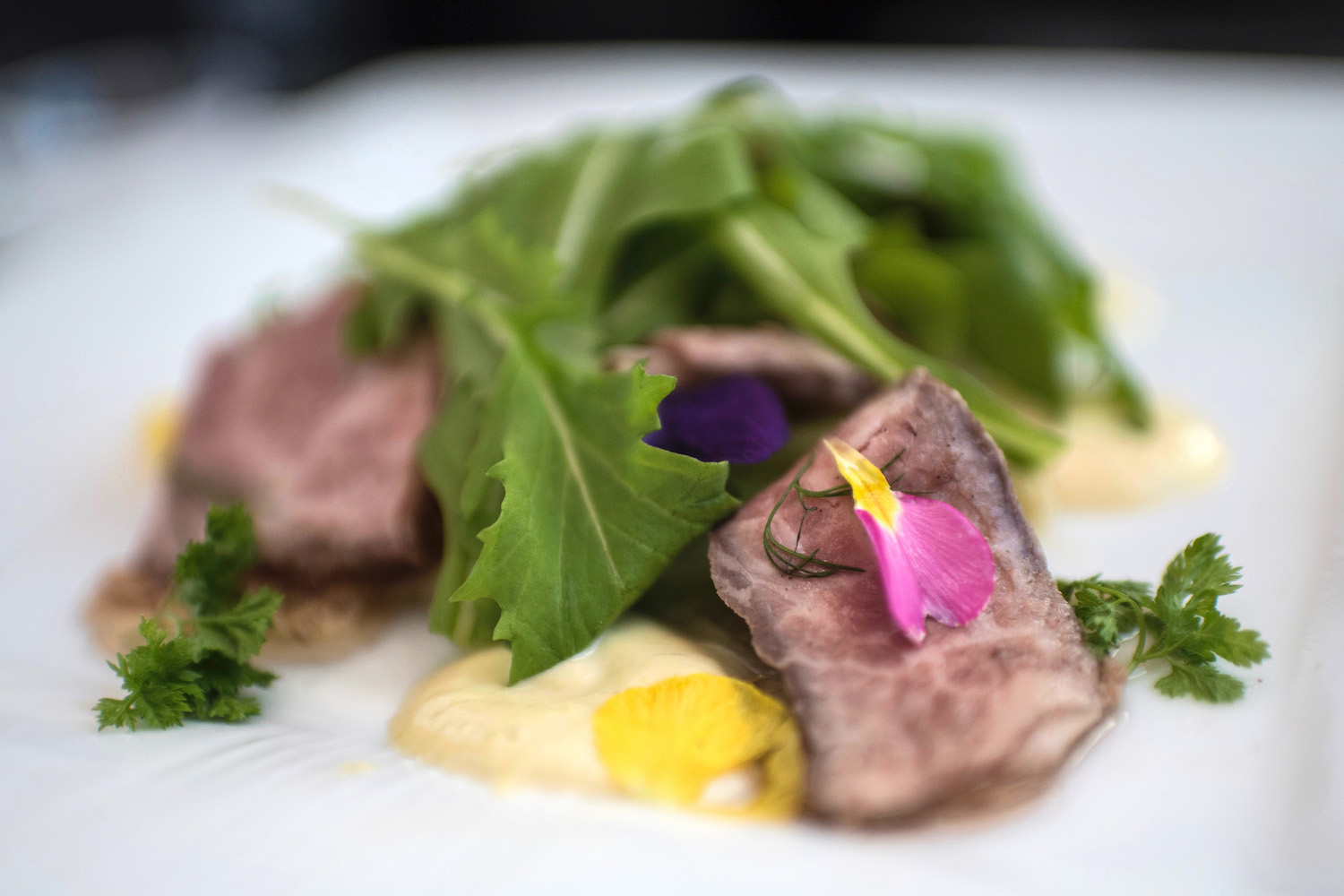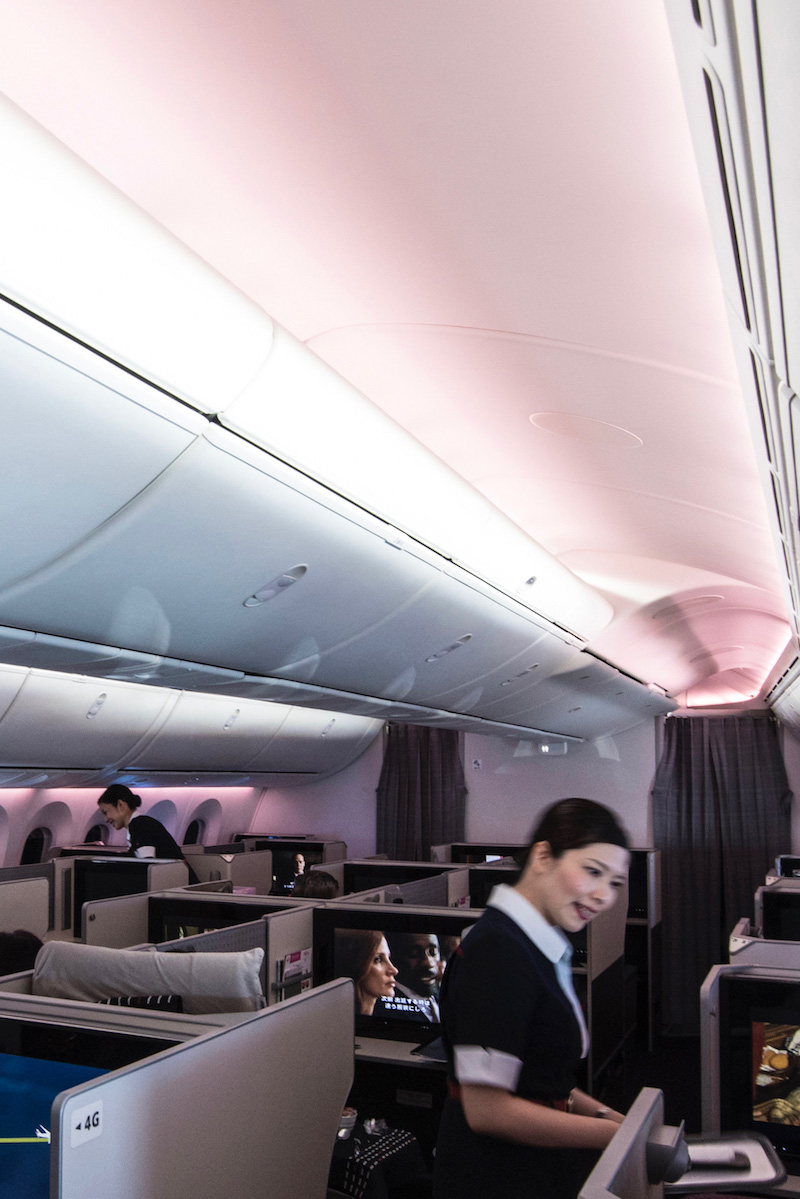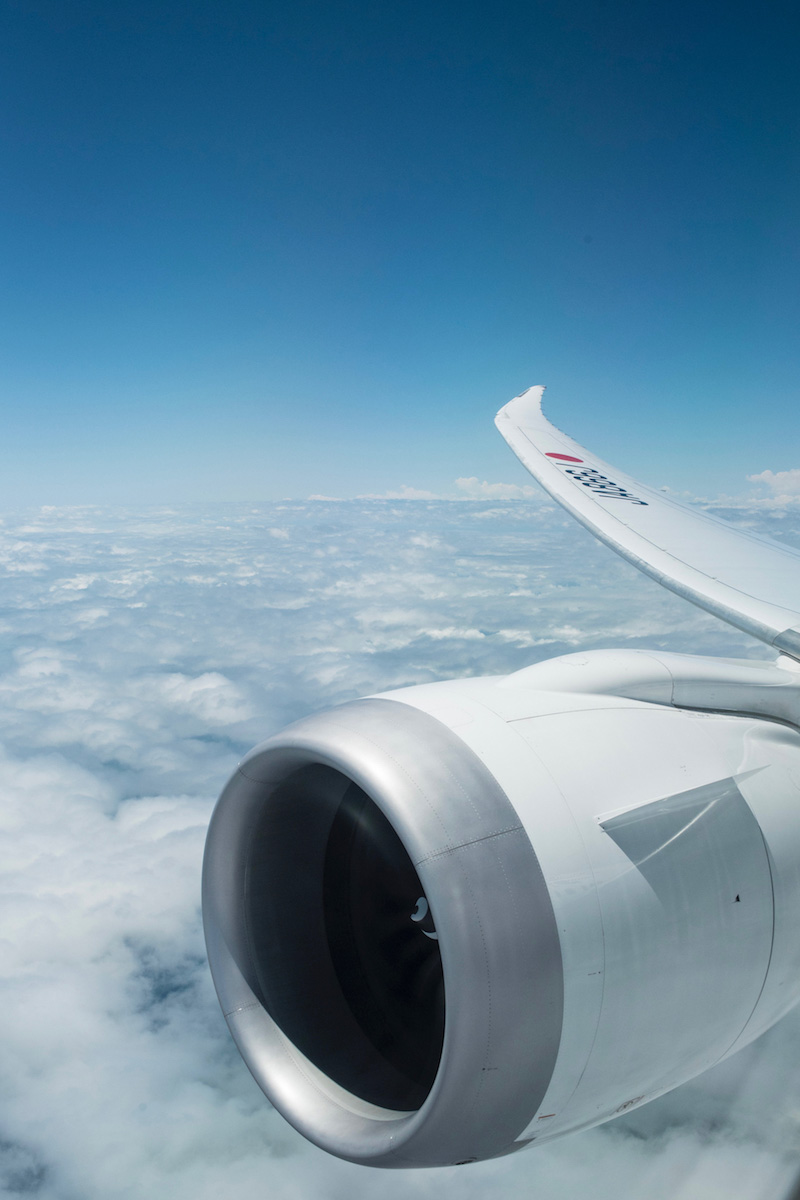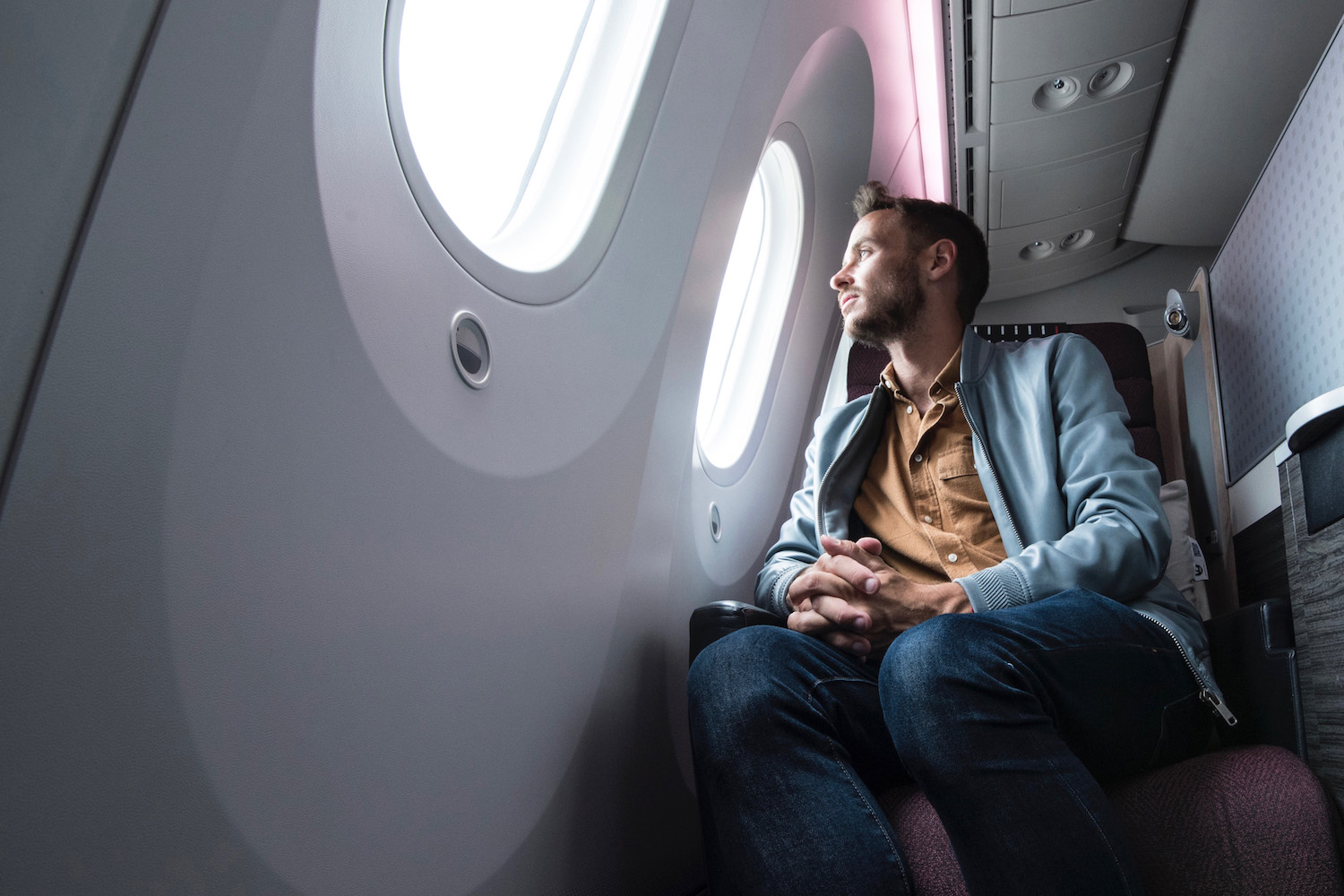 Kaiseki in the Sky
Japan Airlines food is simply excellent, from the amuse bouche, to the entrée, to the mid-flight snacks the flight attendants serve, some of which are little more than dressed-up instant noodles. This is true whether you select the Japanese option or the Western one. In fact, one of the things that most impresses me about JAL business class dining is that the most beautiful dish I've ever eaten on a plane (a roast beef salad with edible flower blossoms) was actually not the Japanese option!
In ANA business class, meanwhile, you'll find objectively excellent food, with entrées like broiled shrimp in saffron curry sauce, and multi-course Japanese kaiseki meals. Like JAL's selections, ANA's are more or less restaurant quality, though I do think the sake it offers pales a bit in comparison's to what you find on JAL, even if the umeshu plum wine served on ANA is more delicious. When it comes to food on ANA or JAL, it's essentially a draw!
Ground Services of ANA vs JAL
One thing few people considering when trying to determine is Japan Airlines good is the ground services the carrier offers for departing passengers. At JAL's hub Narita Airport, for example, this includes the Sakura Lounge (which is large and full of food and drink, though in my opinion offers a disappointing view of arriving and departing aircraft), as well the the "Fast Track" security and immigration, which is bizarrely only option to first class passengers on an official basis, though I've walked through it on business class tickets without incident.
When taking ANA Japan flights, meanwhile, the "Gold Track" security lanes are larger and more conspicuous, though they also tend to be more crowded since they're open to all Star Alliance elites and premium passengers. ANA's lounges also tend to be more crowded and less visually impressive, though for some reason I tend to enjoy the experience of being in them, even the windowless one you find deep in Terminal 1 of Narita Airport. (As for check in, I've actually never checked in at the desk for either Japan Airlines or ANA, since I always use mobile and online check-in, and I never check bags.)
What About Other Classes of Service?
I've flown first on leading international carriers a few times, but I've never been too fussed about the minimal luxury upgrade it offers as opposed to business—blame it on my middle-class upbringing I support. The web is littered with many a Japan Airlines review for first class, however, and while some decry the relative simplicity of the product or the blandness of 777-300ER (the only plane to feature JAL first class) cabin finishes, the conclusion seems to be that it's like JAL or ANA business class, but better.
On the other side of business, while both carriers offer it, ANA premium economy seems to be better regarded than its JAL counterpart, though that could simply be because more of ANA's aircraft feature the product, as a percentage. In my opinion, ANA vs Japan Airlines economy is just about identical in terms of service, though JAL's 787 aircraft feature an enviable 2-4-2 configuration, which makes it the roomiest economy configuration in the sky—that's worth writing home about!
The Bottom Line
Is ANA or Japan Airlines the best Japanese airlines? I can't guarantee that the answer to this question is any clearer now than it was before you started reading this article. As you can see, both airlines have much more upside than downside, particularly when you fly in their industry-leading business class cabins. With this being said, zeroing in on things like ticket price, ground services, flight schedule and the specific product onboard your aircraft can help you determine the best Japanese airline for your trip.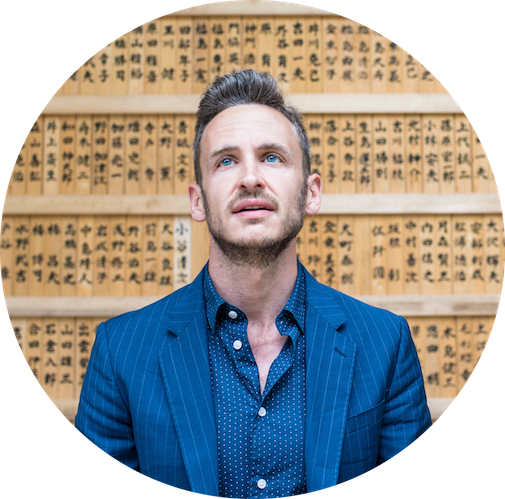 Japan Starts Here is information—and inspiration—for all your trips to Japan. My name is Robert and I'm happy you're here!