"All green now," the woman replied emotionlessly, when I asked her if I was in the right spot to buy tickets for the Mt. Fuji Shibazakura Festival, which ordinarily sees the grounds in front of Japan's most iconic landform carpeted in hot-pink phlox. "Flowers gone."
I was disappointed, but only mildly. After all, I hadn't come to Japan on this occasion just to see shibazakura, as one might (and I have, several times) for sakura.
Plus, I was still exhausted from my wild weekend in Wakayama, and the idea of walking leisurely around the perimeter of Lake Kawaguchi (which was just 800 meters away, according to a nearby sign) sounded a lot more relaxing than waiting in lines and pushing through crowds, even if a peak-bloom phlox carpet would've been worth the stress.
The thing about the Fuji Five Lakes region, no matter when you happen to visit Mt Fuji, is that there are innumerable Plan Bs for you to follow in the event your own Plan A doesn't pan out—and even if you don't want to climb. The next time you find yourself disappointed, in spite of being at the base of Fujisan, consider these options.
Lake Kawaguchi
Though I've been to Lake Kawaguchi before, it took me a moment to orient myself once I reached the water's edge. About 15 minutes to be exact, which saw me walk in the wrong direction, if there is such a thing at a beautiful place like Kawaguchi-ko. Oh well, I smiled as I spotted the view point I wanted to reach, which was clear on the other side of the lake by this point. At least the irises look nice.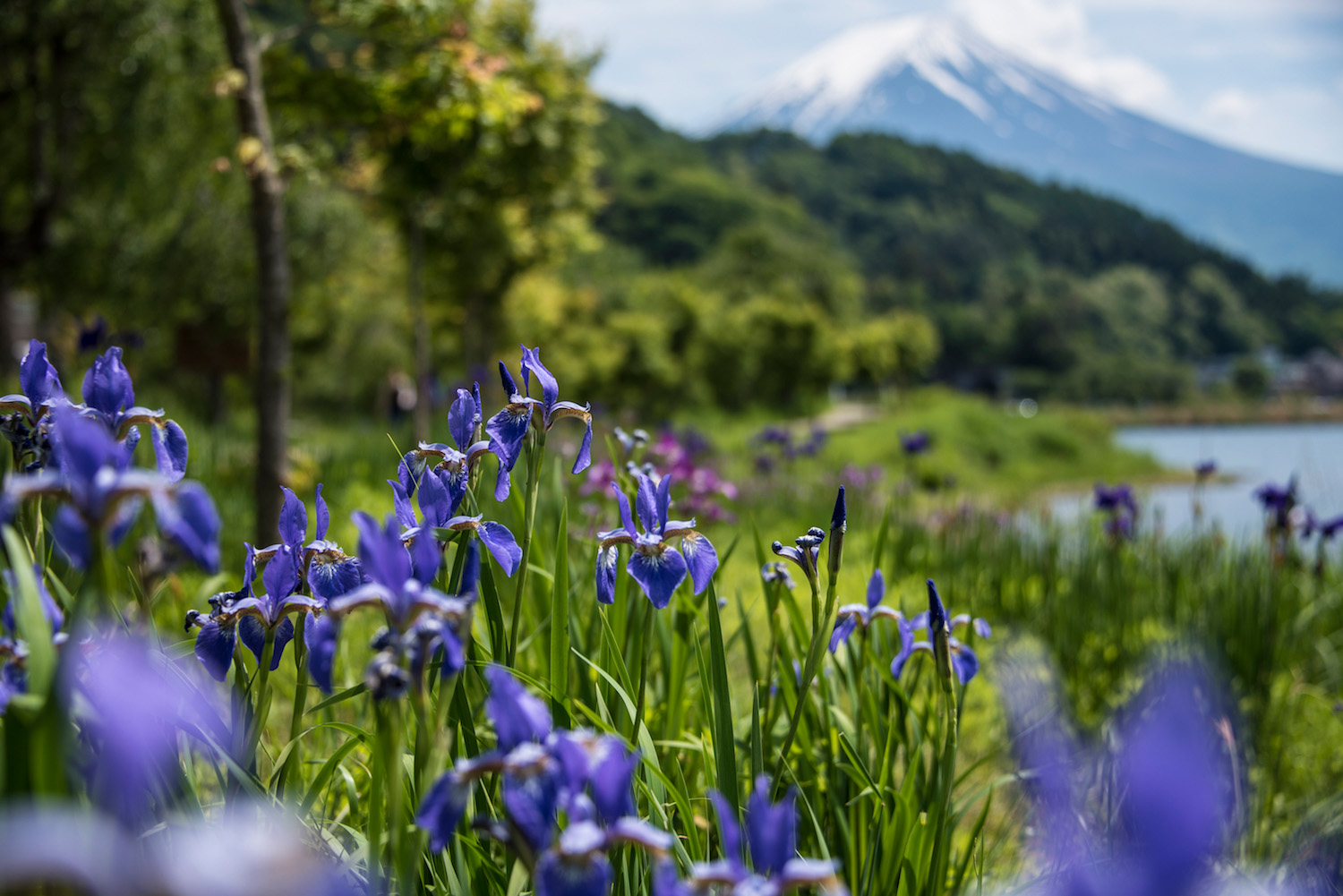 That's the thing about Lake Kawaguchi. Even if you miss sakura season, which sees fluffy, pink cherry trees frame the water (if you're lucky, with Fujisan's reflection in it) as if you've walked into a postcard, you can enjoy the scenery no matter what flanks the shore, be it irises and lupines toward the beginning of summer, colorful leaves in the autumn or snow during the winter in Japan.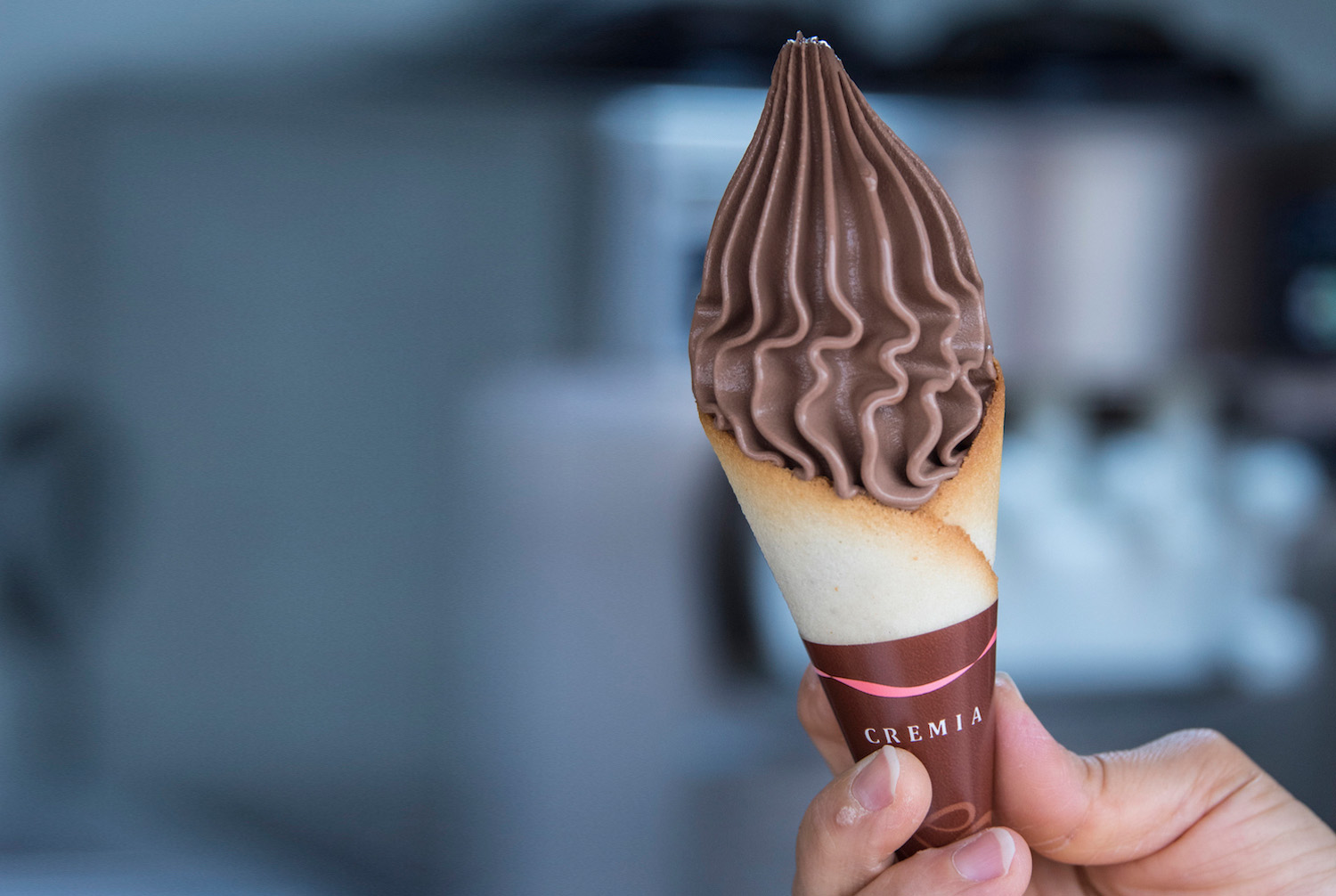 I truly enjoyed my long walk around Lake Kawaguchi yesterday, particularly when I discovered that the charming Green House (which I previously came to fancy for its lavender soft cream) now offers a chocolate flavor of Cremia, which is perhaps the world's highest-quality soft-serve ice cream. On the other hand, I spent longer there than I intended, which prevented me from taking advantage of what had been my own Plan B for today: A trip to Fujiyku Highlands amusement park.
Fujikyu Highlands
Once upon a time, you see, I was a rollercoaster-obsessed teenager, having once traveled to southern California with my father in order to coast along a few particular tracks. And while I never familiarized myself with the attractions at Fujikyu Highlands to any intimate level, I always thought that flying through the air at a hundred miles an hour with views of Mt. Fuji would be a particularly surreal experience.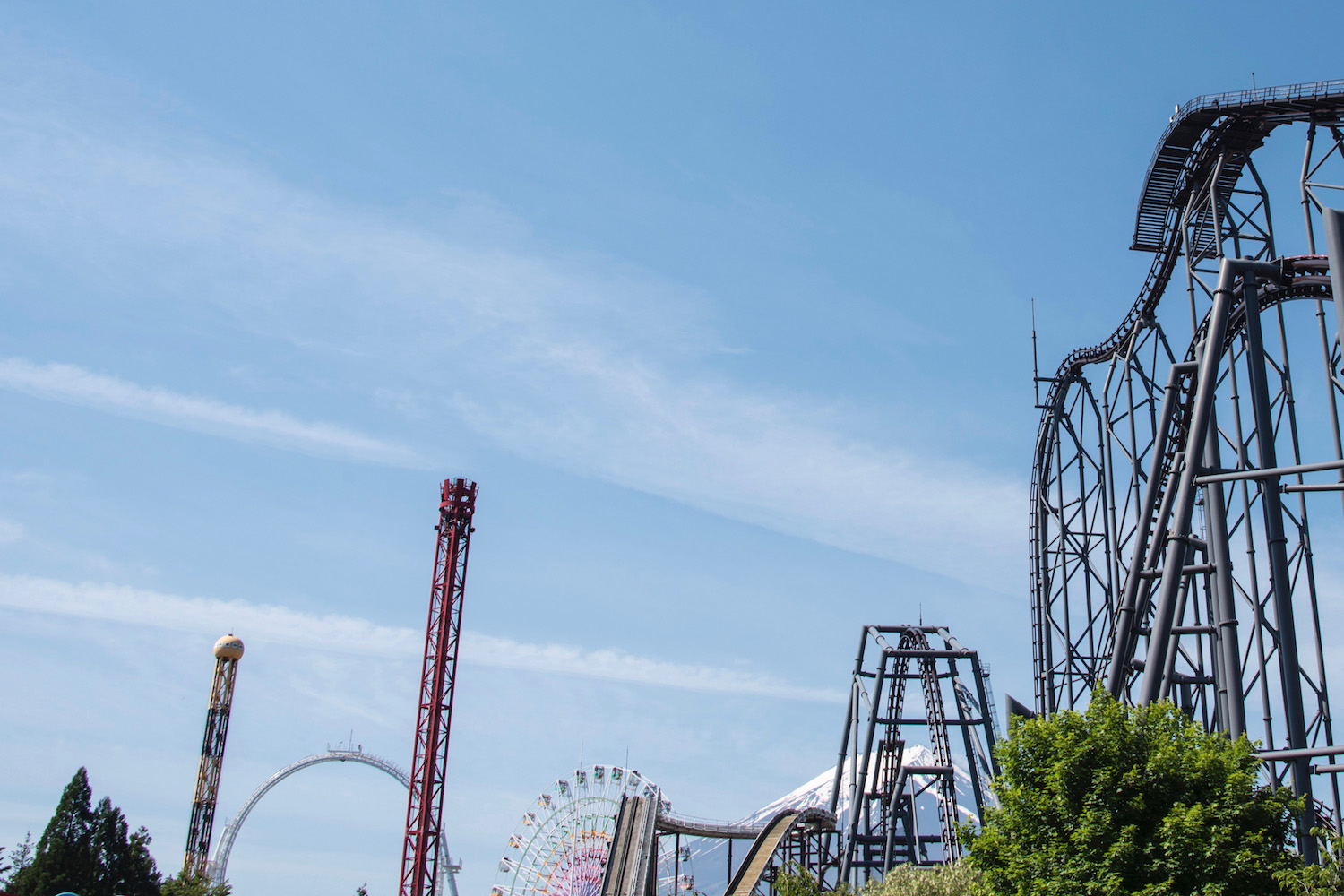 But Fujikyu Highlands closes at the early hour of 5:30 pm (which makes sense given its other strange rules, such as the fact that you pay each time you ride a particular rollercoaster, rather than at the entrance), and by the time I got back in the park's general vicinity, less than an hour remained until the gates locked for the night.
I do plan to visit Fujikyu Highlands the next time I'm in the Fuji Five Lakes region, and I hope you do too. In particular, it would be a great option if clouds obscure the picture-perfect shot you want to take along the shores of Lake Kawaguchi (or the other four lakes in the region, such as Lake Yamanaka), or if you want to partake in Mt. Fuji-area activities that aren't marred by young people using selfie sticks.
Chureito Pagoda
And clouds, though I saw none of them this time, are a big problem at the base of Mt. Fuji. The last time I was here, for example, the sky was totally grey on the day I visited what had previously been at the top of my Fujisan Photography bucket list: Chureito Pagoda, a five-storied marvel that, during cherry blossom season, is probably the best way to see Mt Fuji.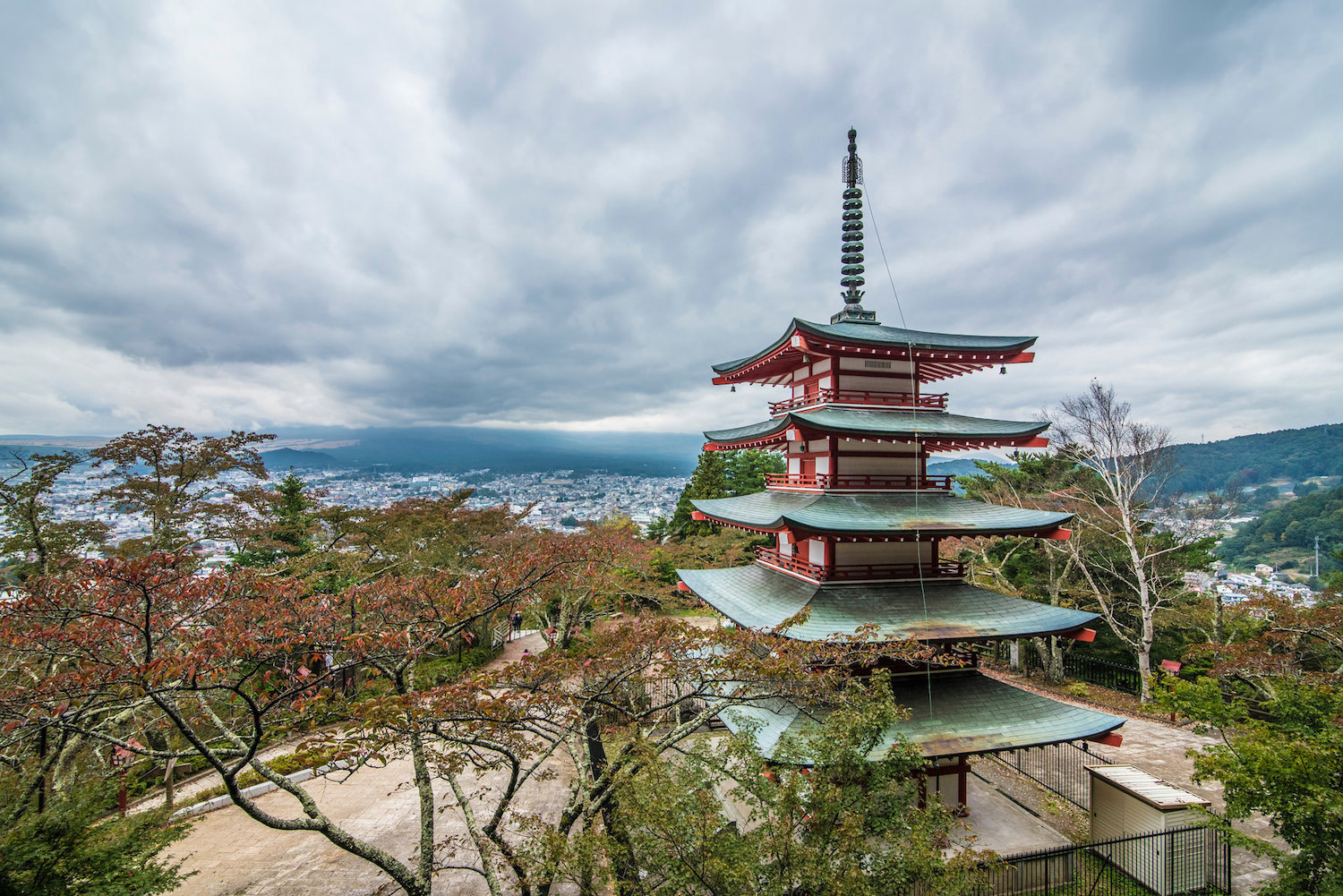 For foreigners anyway. "Japanese people don't come here," my cantankerous guide, on my last time, had said dismissively, when I requested it be added to the itinerary of our press group at the last minute. "It's neither old nor particularly beautiful, at least outside of mankai and when you don't have a perfect view of the mountain." (The superstitious part of me says this comment cursed my trip to the pagoda; though it was probably just bad luck.)
Chureito Pagoda is easy enough to reach from the town of Fujiyoshida that you could essentially do it on a Mt Fuji day trip from Tokyo, though that would entail skipping all these other fine attractions.
Itchiku Kubota Art Museum
Now that I think about it, all three of the items on this list so far are rather weather-dependent, so let's end with one that is good all 365 days of the year. Colloquially known as the "Kimono Museum" because of the fact that its namesake artist revived the ancient style of dress before his death, Itchiku Kubota Art Museum offers a breathtaking array of traditional Japanese art made in the modern age, though its kimonos are definitely the stand out.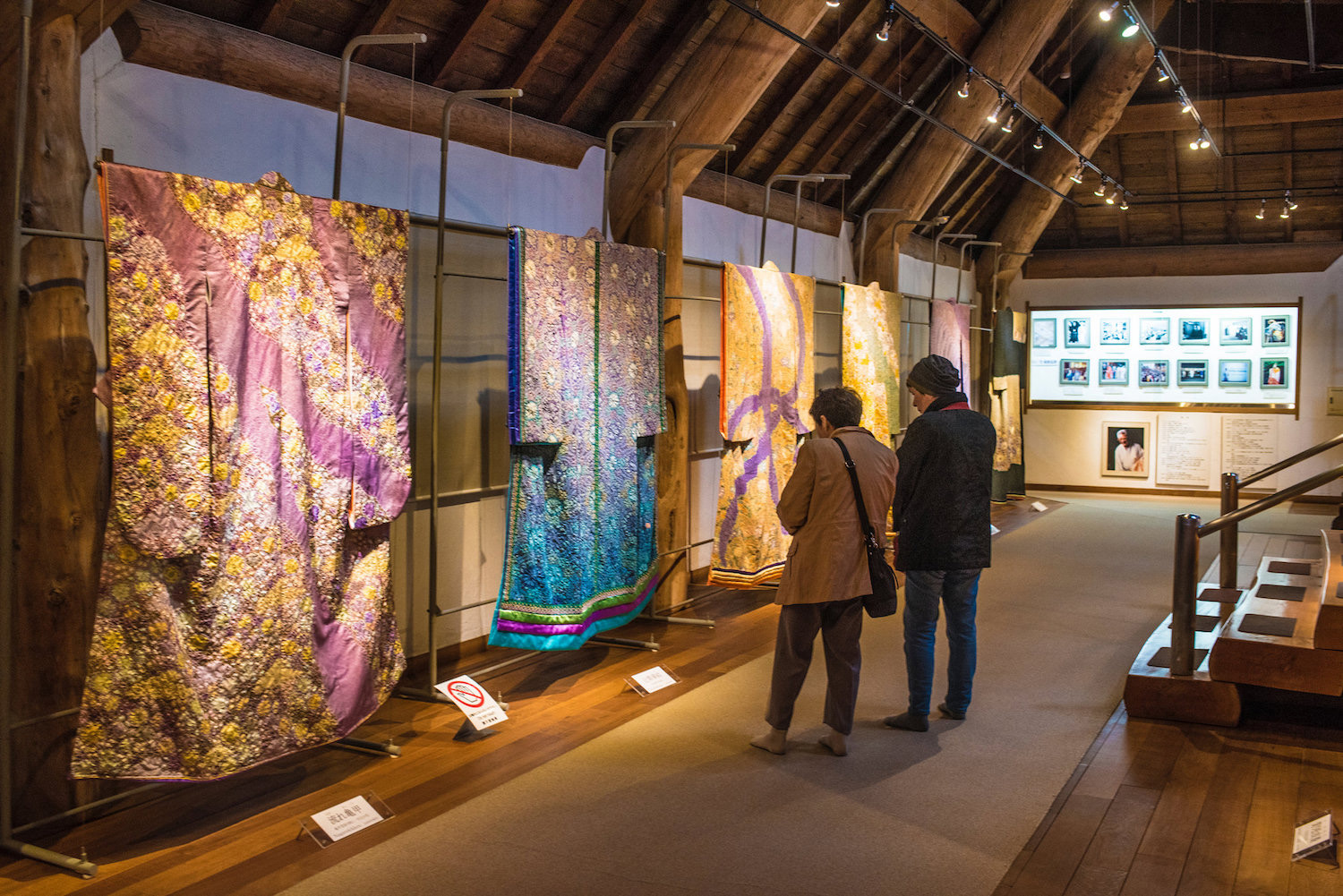 The great thing about this museum is that it's only around a half hour by bus from Kawaguchi-ko Station (and a little bit farther from Fujisan Station), which means you can visit it as a stop-gap. Hang out here while you wait to see when (and if) clouds will clear, then head to the shores of Lake Kawaguchi when you get an opening and cross your fingers it stays clear until you arrive
The Bottom Line
As I make my way toward Nagoya at nearly 300 km per hour, I still don't feel regretful about having missed the Fuji shibazakura (let alone, about never have climbed the mountain), though I do wish I'd made it to Fujikyu Highlands—and that I'd ordered a second chocolate Cremia cone, just in case I never see one again. I hope they still exist by the new time I'm back in the Fuji Five Lakes region (and that it's during sakura season so I can finally get my Chureito Pagoda money shot!).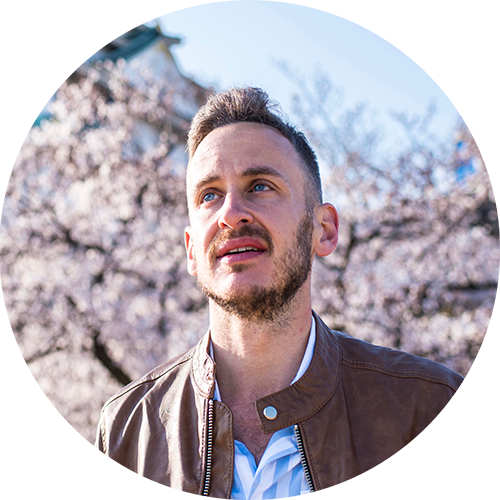 Japan Starts Here is information—and inspiration—for all your trips to Japan. My name is Robert and I'm happy you're here!