Many Japan travelers have never heard of Dogo Onsen, even those who plan to visit the island of Shikoku where it's located. I've even met people, traipsing around the grounds of Matsuyama Castle, who were unaware that Japan's oldest onsen hot spring was a 15-minute tram ride away.
Visiting the public bath house building, which to be fair was built much more recently, is one of the top things to do in Matsuyama. This is not only because of the honkan itself, and the fact that it's still open to the public, but because of several attractions in its vicinity that are also worth visiting.
Whether you're searching for a Shikoku onsen where you can soak your body after a trek along the island's pilgrimage route, or simply want to discover a Japan experience you never knew I existed, I encourage you to continue reading.
The History of Dogo Onsen
Although it's hard to say definitively that this Matsuyama onsen is Japan's oldest hot spring, but it's certainly a contender for that title. Scholars have seen it mentioned as far back as the mid-8th century, when a poem in the Man'yoshu mentioned that a prince from the 6th century once bathed there. Over the following century, several legends caused the onsen to gradually increase in popularity, including one about an injured egret who healed itself in the waters.
Both the public honkan, opened in 1894, and Yushinden, a private room reserved especially for the Japanese emperor and his family that was built five years later, remain extremely popular. I wouldn't so far as to say Dogo is the best onsen in Japan, but a trip here is certainly an experience like no other.
What to Do at Dogo Onsen
Take a Bath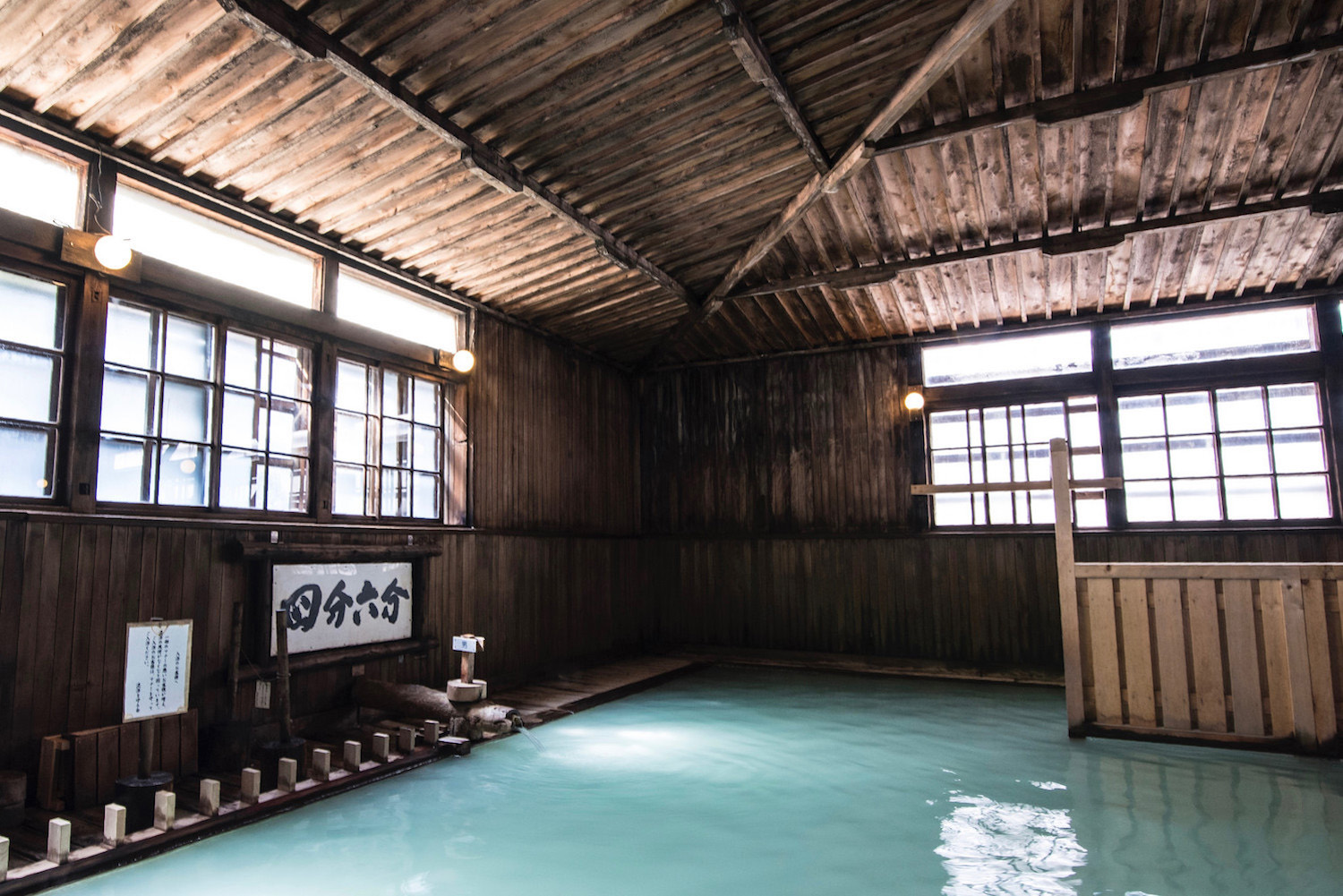 It might sound obvious, but one thing you should absolutely do at the oldest onsen in Japan is take a bath. In spite of what a tourist attraction Dogo Onsen has become, it's still extremely popular among local people. In fact, most tourists bathe at their hotels in the Dogo area—more on those in a minute. Of the two public baths here, Tama no Yu tends to be less crowded than Kami no Yu.
Tour Yushinden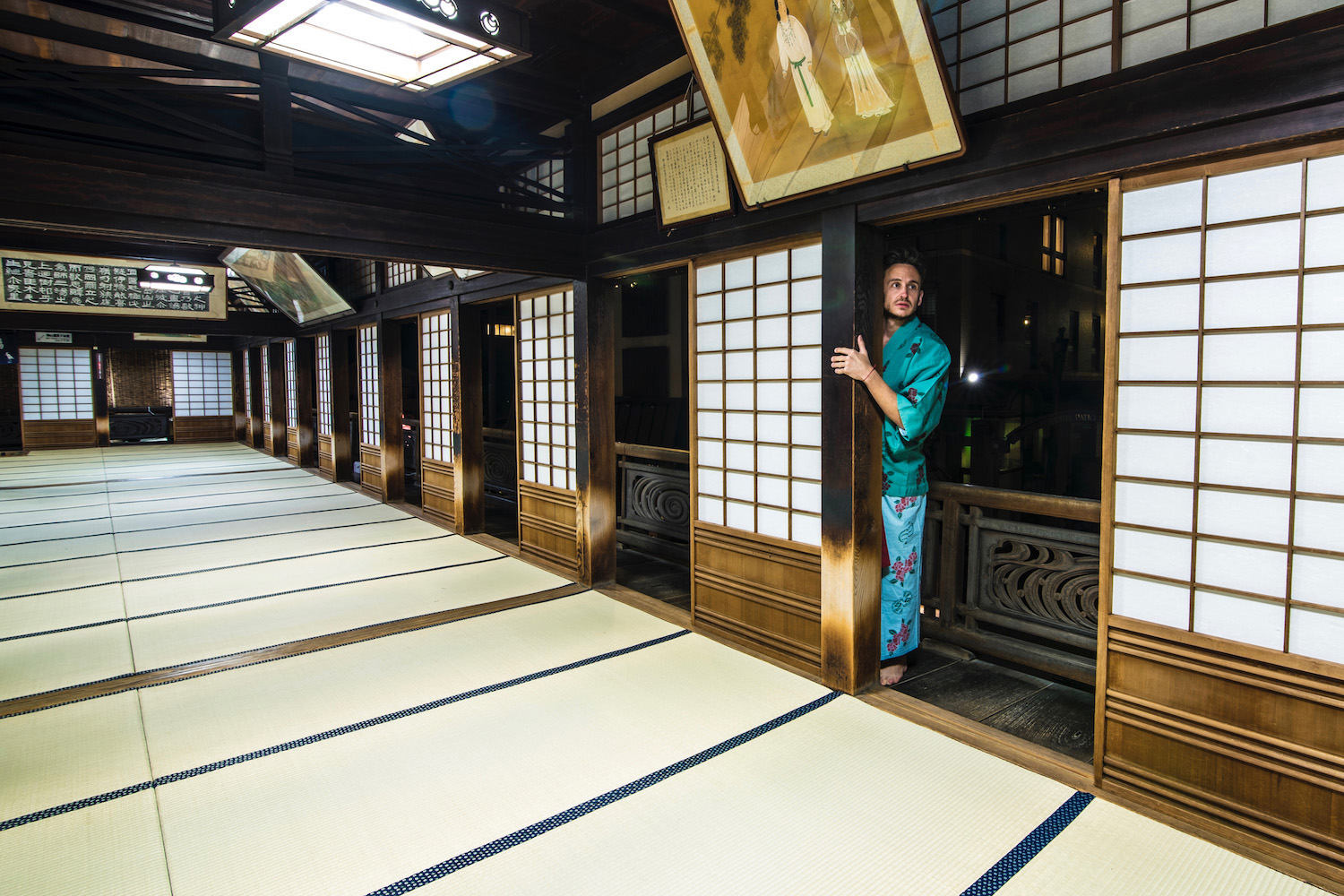 Several times per day, Dogo Onsen offers tours of Yushinden, where the Emperor and his family bathe when they come to Matsuyama. These tours don't generally include access to Gyokuza no Ma, the specific room where the Emperor himself bathes, though I was lucky enough to go inside on a tour I took as part of a Shikoku press tour.
Peer in on the Pilgrimage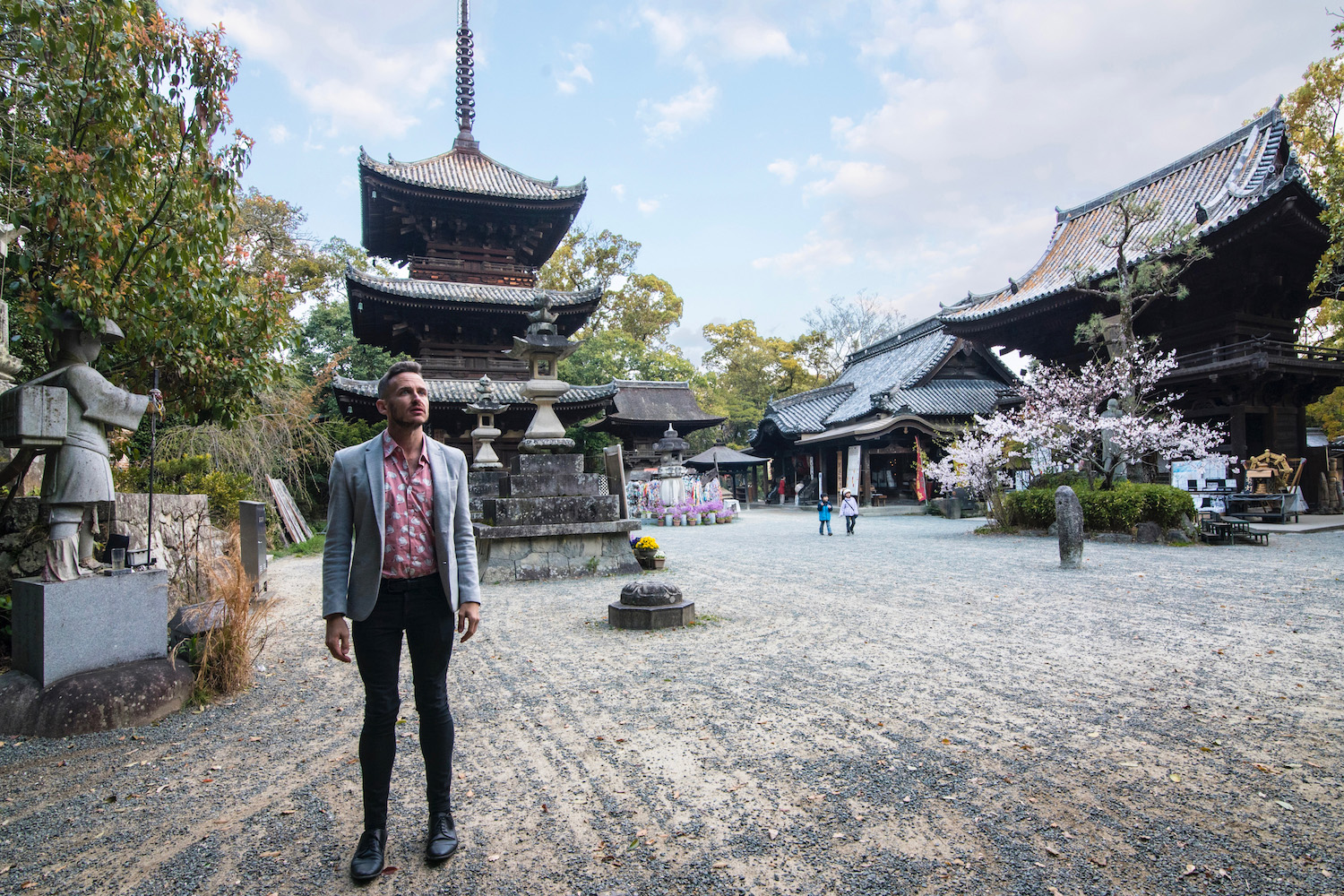 You can find several interesting Matsuyama attractions near Dogo Onsen. First up, located about 15 minutes east of the main honkan building on foot, Ishite-ji is temple #51 on the 88-temple Shikoku Pilgrimage trail, and is a beautiful site to behold. Other picturesque sites nearby include Isaniwa Shrine and Dogo Park, where you'll find the ruins of Yuzuki Castle.
Stay the Night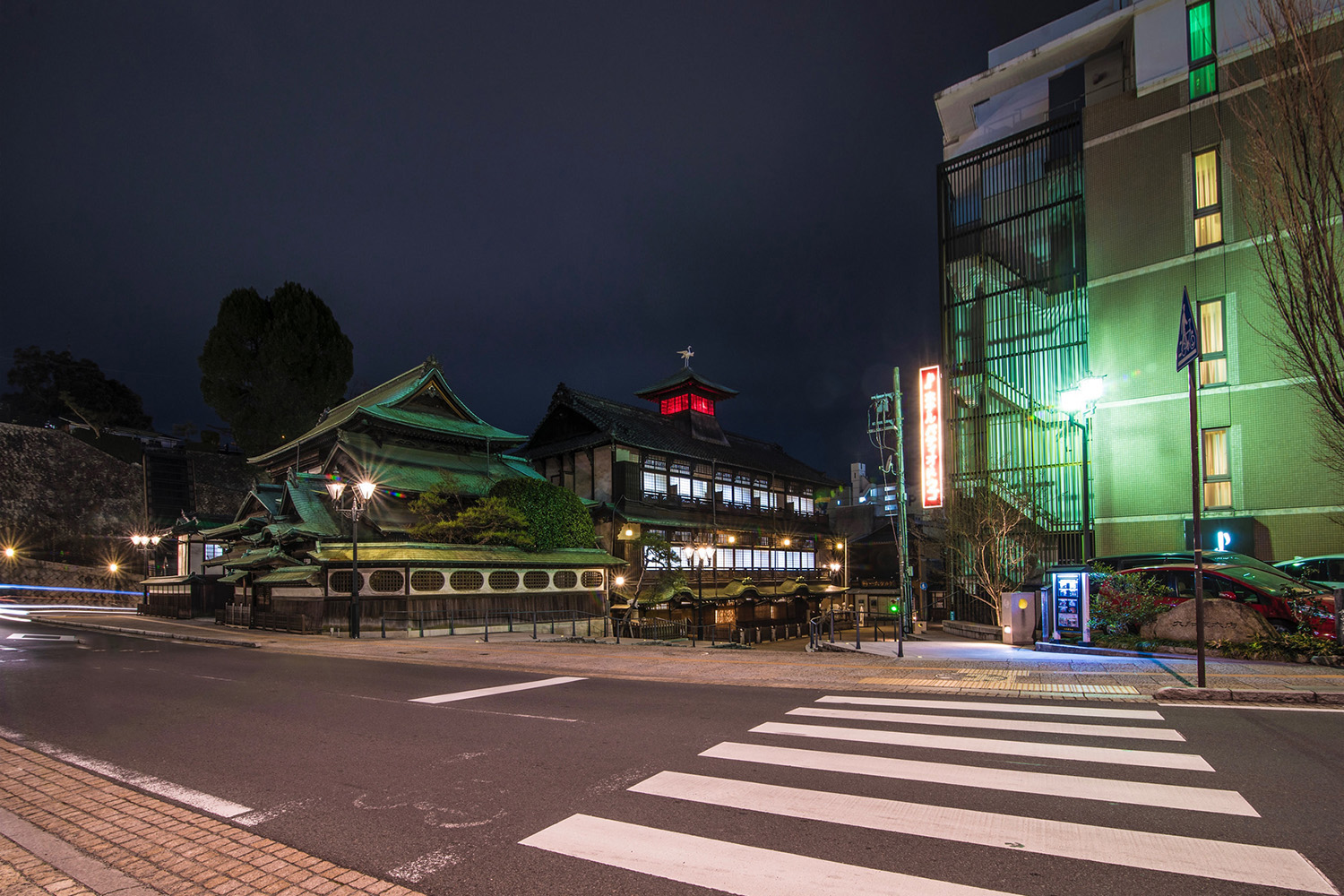 Even if you buck the trend (among tourists) and take a bath in the public areas of Dogo Onsen, there are still advantages to staying at least a night at one of the hot springs hotels nearby. On the low end, Fujiya offers relatively affordable rooms, albeit in a simple setting with shared bathrooms. Yamatoya Besso is more expensive, though you definitely get what you pay for in this case.
How to Reach Dogo Onsen
Although you can see the city's castle as your plane lands at Matsuyama airport, it's basically impossible to spot the Dogo area from your seat. That's because this part of town sits northwest of the town center, which is both dense and wooded enough as to be imperceptible if you don't know what you're looking for.
Ride the airport bus to JR Matsuyama Station, then transfer to tram line #5, which actually boards across the street from the station at the Matsuyama Ekimae tram stop. Dogo Onsen is just a few steps from the terminal tram station of the same name—you literally can't miss it.
Dogo Onsen Renovation
The bad news? Dogo's main honkan building is currently in the middle of seven years of renovation work, which only began in January 2019. The good news? The process is slow and rolling, and will never affect the entire premises at the same time, so don't remove Dogo Onsen from your Matsuyama sightseeing list just yet!
On the other hand, I would recommend incorporating the onsen into a larger Shikoku itinerary, as opposed to putting all your eggs in its work-in-process basket. Travel from Matsuyama to Takamatsu and over the Seto Inland Sea to Okayama to catch the Shinkansen, or head the other way, hitting up Kochi and Tokushima en route to Osaka and the greater Kansai region.
Other FAQ About Dogo Onsen
Can you stay at Dogo Onsen?
Although you can stay at any number of ryokan in the vicinity of Dogo Onsen, you can't actually stay inside the honkan itself. Rather, this is reserved for Japan's imperial family, although they admittedly don't visit very often.
When was Dogo Onsen built?
Dogo Onsen's main honkan was built in 1894, but that's not the beginning of its story. Rather, since the word "onsen" refers to the hot springs themselves, it can be said in this sense that Dogo Onsen is over 1,000 years old—that's how long people have been coming here to bathe.
What is the oldest onsen in Japan?
Dogo Onsen is the oldest established onsen hot spring area in Japan, with records going back over 1,000 years. The age of its main building, which was built in 1894, belies how truly ancient a gathering place Dogo Onsen is.
The Bottom Line
Visiting Dogo Onsen is an incredible experience, whether you join the locals for a bath in the packed-to-the-gills public honkan, or simply take a tour of Yushinden, where only the Emperor and his family can bathe. Likewise, a trip to Dogo Onsen works great in any context, be it to cap off a perfect day exploring the sights of Matsuyama city, or to kick off a trip around Shikoku island. Remember to check out my custom Japan itinerary planning service if you want to make the most of your trip!