Even under normal circumstances, Matsuyama is beatific and surreal. But as I waited—the world waited—for travel to be possible in the aftermath of covid-19, a few days in Shikoku's largest city seemed particularly dreamy.
To be sure, I'm updating this post after the last of the pandemic mandates have been lifted. And still, there are few things more delicious in my mind's eye than a trip to Matsuyama.
Even if your own sojourn to Shikoku is still weeks or months away, reading the next few paragraphs will help you put together a real, actionable itinerary. Even if you're still asking simple questions, such as "is Matsuyama worth visiting?"!
Where to Stay in Matsuyama
Before we discuss things to do in Matsuyama, let's talk about where in the city you should stay. Matsuyama, in addition to being Shikoku's largest city by population, cover a very large land area. As a result (or maybe, as a coincidence), there isn't a single center where tourists are going to want to stay. Well, that's not necessarily true, although I'll explain in what instances it might be in just a moment.
To be sure, most of the best Matsuyama hotels (I'm thinking, in particular, about the Daiwa Roynet) are closer to Matsuyama Castle than to JR Matsuyama Station, which is about 15 minutes by streetcar from the city's most famous attraction. Another 15 minutes on streetcar will take you to Dogo Onsen, which is ostensibly part of Matsumoto, but can feel far away, especially if you stay in a tradition ryokan like Chaharu.
What to Do in Matsuyama
Start Your Day at Matsuyama Castle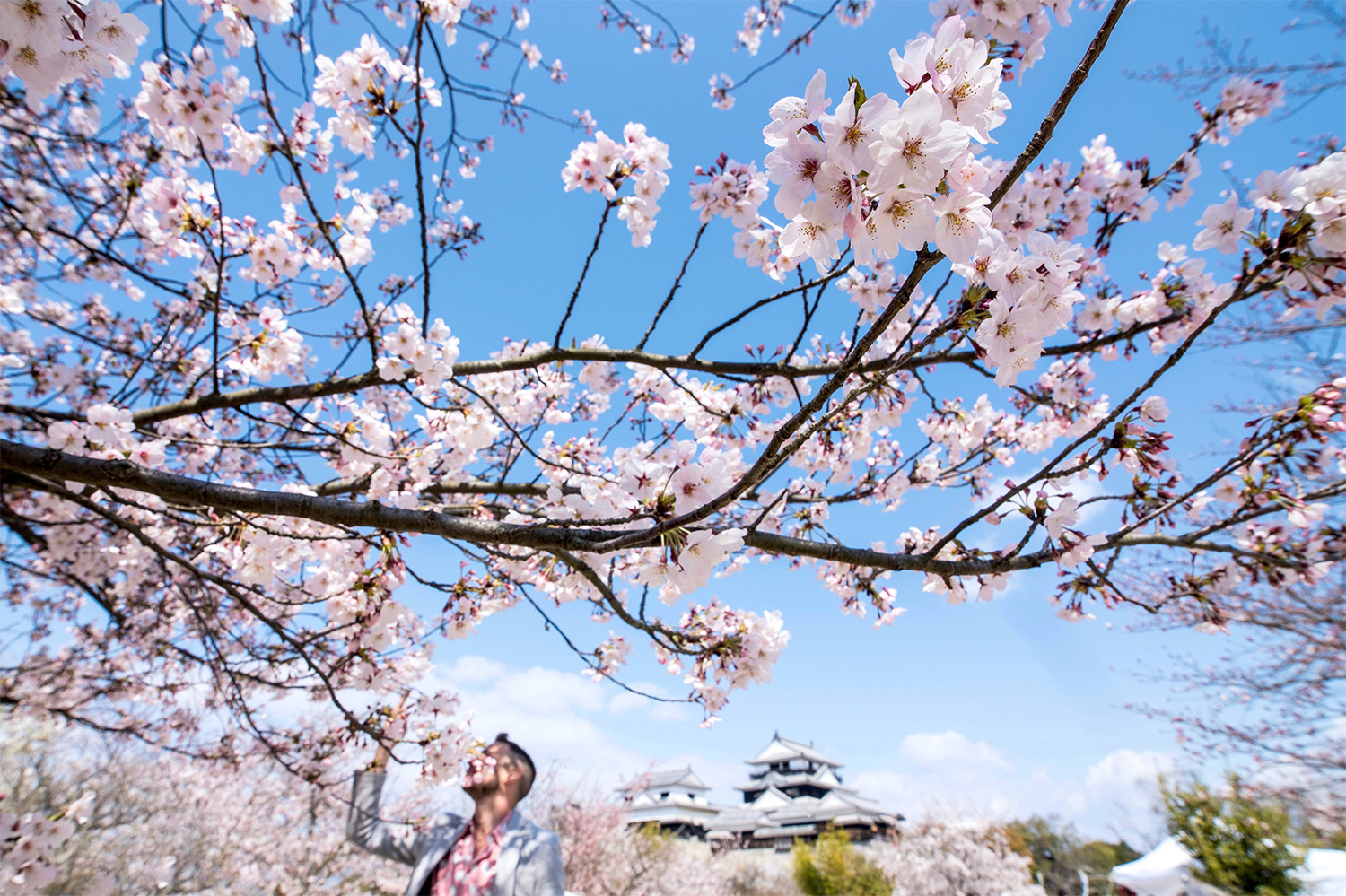 As you can see in the main image of this article, Matsuyama Castle is a great place to watch sunset. However, for the purposes of this post (at least your first swing through Matsuyama), I'm recommending you start your day here. Whether you make the 20-minute walk up or ride the ropeway, Matsuyama-jo is a great place to spend the first hours of the day, especially if you're lucky enough to visit during autumn or cherry blossom season.
Take a Dip at Dogo Onsen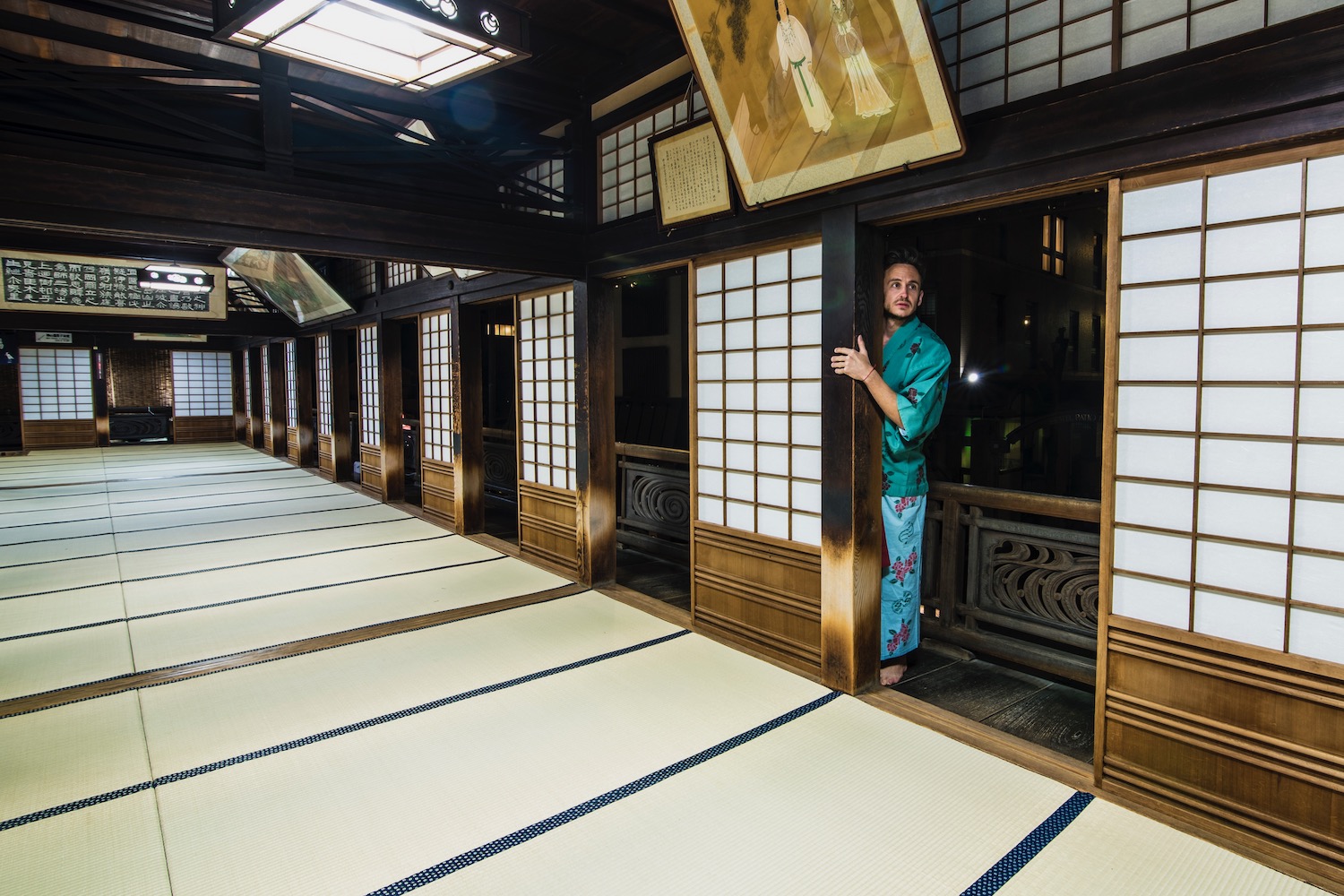 Next on our list of things to do in Matsuyama is Dogo Onsen, which is less a particular place, and more a part of town. To be sure, although the main Dogo Onsen building (arguably, FYI, the oldest standing Honkan in Japan) is the center of this hot springs area, you should think of visiting here not in terms of taking a bath inside or even snapping a picture, but ideally spending the evening here to enjoy the ambiance.
Pretend Like You're a Pilgrim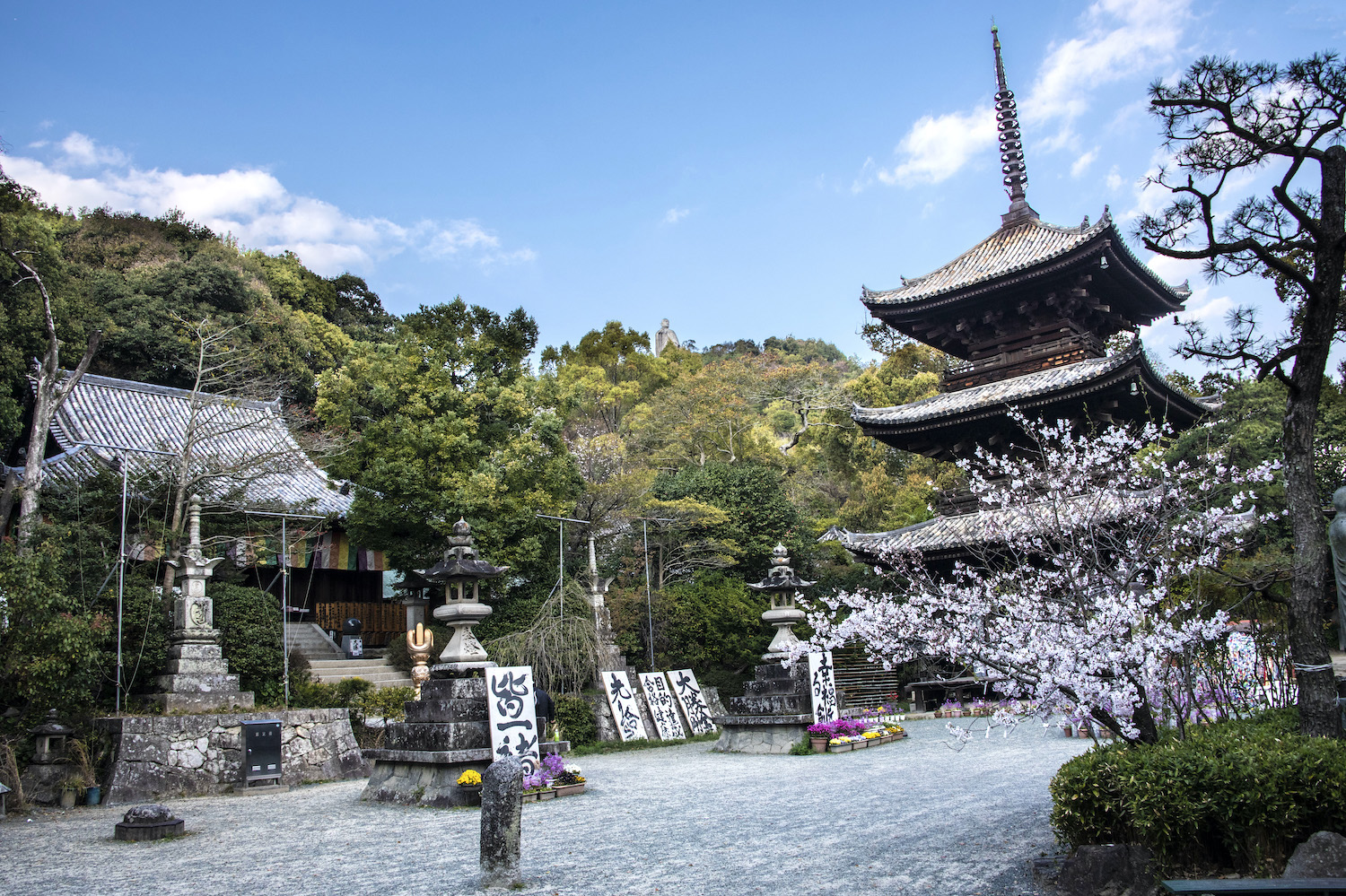 As is the case in many other cities on the island, Matsuyama is home to Shikoku Pilgrimage temples. The most notable example of this is Ishite-ji, which is about 15 minutes on foot from Dogo Onsen. Although the grounds of this temple are sprawling and feature many things worth seeing, the most impressive is the towering pagoda that stands near the main road.
Gain a Different Perspective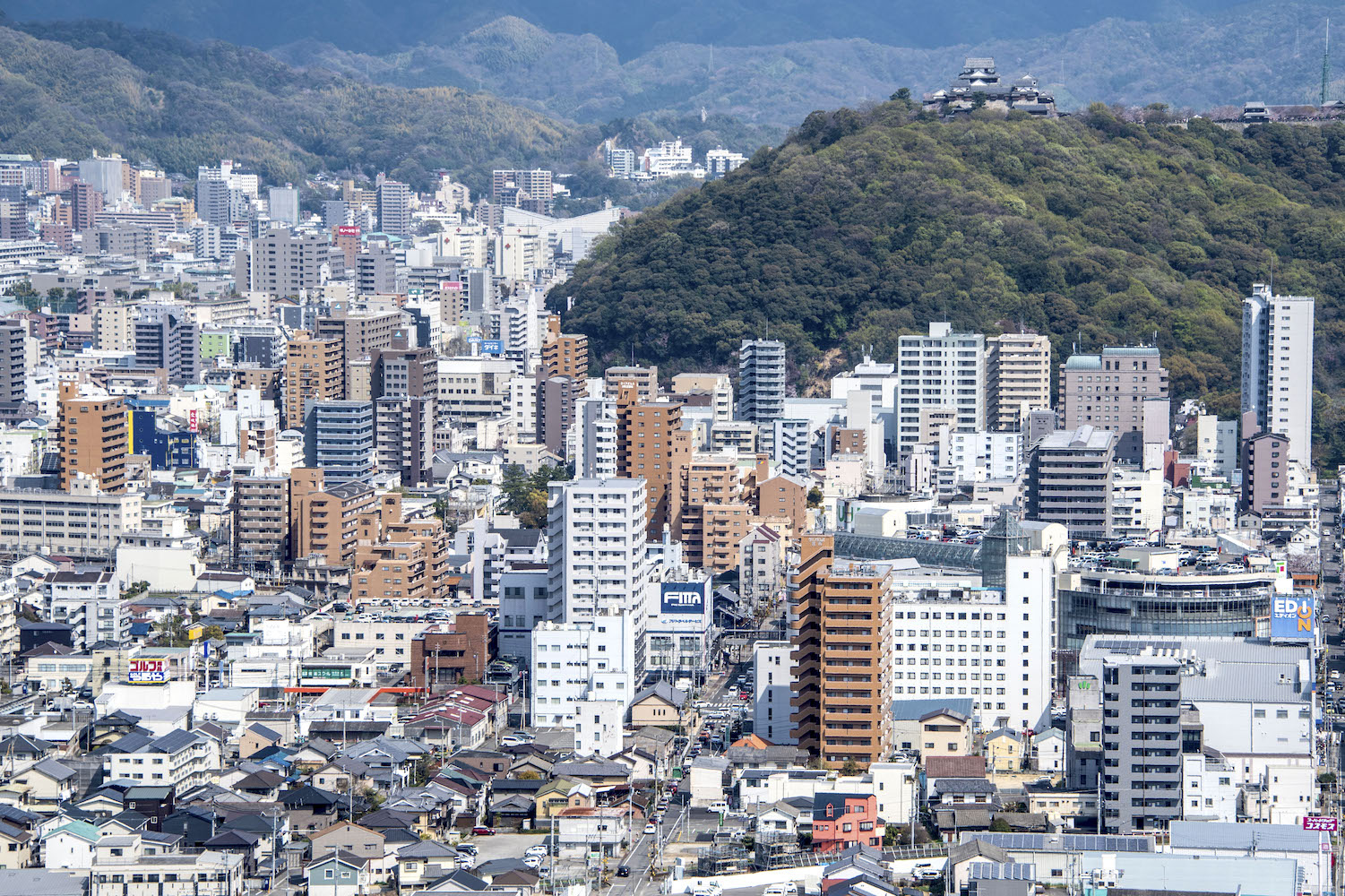 Another one of my favorite things to do in Matsuyama is enjoy a view of the city, and not just the amazing panorama of the Seto Inland Sea you get from atop the castle's perch. To look back on the city and appreciate its sprawl, your best option is to make the trek to Matsuyama City Park. This is an especially great choice during cherry blossom season, when white and pink blossoms frame the city and its castle.
Get Out of Town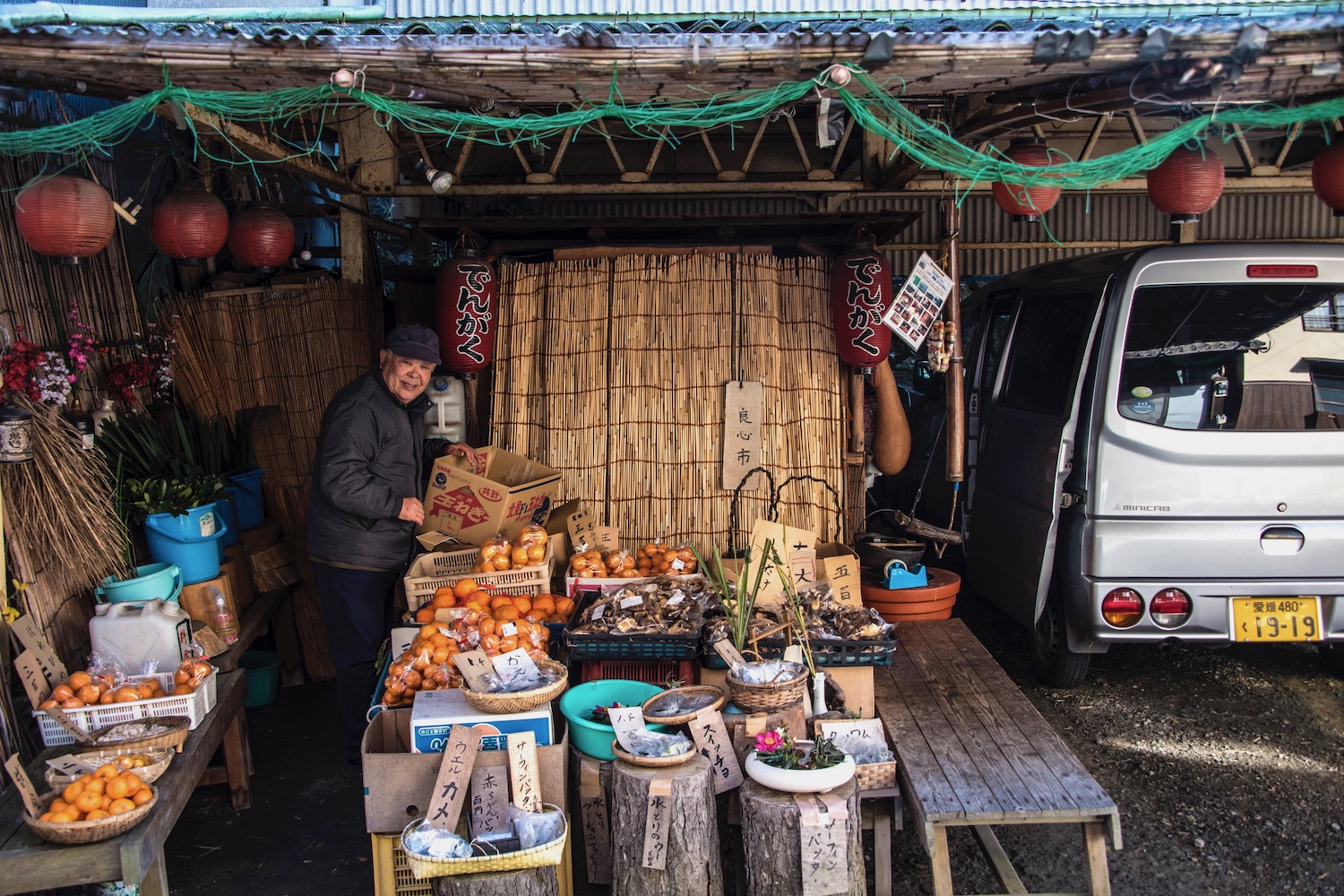 Although I find most every Japanese city good as a base for excursions, I had some trouble explicitly naming day trips from Matsuyama—the one I would've highlighted first (Kotohira-gu temple) is best seen en route to Takamatsu. With this being said, I do think the town of Ozu, accessible via the JR Yosan Line, is a worthy excursion. While the city's castle might seem redundant, it offers a local and authentic feel that's worth the journey all on its own.
How Long Should You Spend in Matsuyama?
In spite of its relatively large size, I'm not sure that my answer for how many days in Matsuyama you should spend is any different than it would be, say, for smaller Kochi or Tokushima. The majority of travelers can enjoy Matsuyama with just two days and nights (maybe, two days at one night), in part because so many of the potential day trips from Matsuyama are better see going to or coming from other destinations in Shikoku (more on that in a minute).
To be sure, while I don't believe Matsuyama is overrated or not-worth visiting, I would concede that the quantity of things to do in Matsuyama somewhat belies its formidable footprint. Getting a feel for the city—for Shikoku—notwithstanding, there just aren't as many attractions on offer here as you might expect in a similarly sized city on Honshu, or even across the water in Kyushu (which you can reach by boat, albeit not from Matsuyama-proper).
Plan Your Trip to Shikoku
Every Shikoku itinerary is different, albeit more often in terms of arrangement than destinations. You're probably going to visit these places, more or less in this order:
Other FAQ About Visiting Matsuyama
Is Matsuyama worth visiting?
Matsuyama is absolutely worth visiting, whether to enjoy Dogo Onsen (which is, in fact, Japan's original onsen) or to visit Matsuyama Castle, one of just 12 "original" castles remaining in Japan. Matsuyama is a hub of cuisine and culture, which centers around fresh, seasonal foods like goshiki somen (five-colored noodles) and Mikan Mandarins.
What is Matsuyama known for?
Matsuyama is known, first and foremost, for being the largest city in Shikoku. Beyond this, it's famous for delicious culinary specialties, for being home to Dogo Onsen (Japan's oldest public hot spring) and for Matsuyama Castle, one of the oldest intact castles in Japan.
How do I get to Matsuyama?
Matsuyama is accessible via several daily nonstop flights between Tokyo-Haneda and Matsuyama Airport (MYJ). Beyond this, you can also travel by ferry from Beppu in Kyushu island's Oita prefecture, or by train from Takamatsu, which is itself accessible by train from the Okayama Shinkansen station.
The Bottom Line
Is Matsuyama worth visiting? No matter what brings you to the largest city in Shikoku, one thing is clear: Matsuyama is a must-visit. If the architectural splendor of Matsuyama Castle doesn't knock your socks off, then the view of the Seto Inland Sea is sure to do the trick. Likewise, even if you don't end up taking a bath at historical Dogo Onsen, it's difficult not to feel cleansed by the pure awesomeness of its main honkan building. Whether your trip to Shikoku begins or ends in Matsuyama, one thing is for sure: It's only the beginning of the love affair.