Think you can't find cheap hotels in Kyoto? Think again—and I'm not talking about backpacker hostels, love hotel or other places you probably don't want to sleep.
No, I'm talking about Kyoto accommodation that meets my "three Cs" standard: Chic, comfortable and centrally-located. And I'm thinking about a price point under (or maybe, depending on what prices do as coronavirus abates, just over) ¥10,000 per person, per night.
Whether you want to sleep in a Higashiyama ryokan, or a business hotel just a stone's throw from Kyoto Station, you'll want to keep reading. (Especially if your well of yen isn't infinite!)
My Favorite Areas to Stay in Kyoto
Before I get into specific cheap hotels in Kyoto, allow me to describe my favorite parts of Kyoto to make my home in Japan's ancient capital:
Higashiyama: Historical district filled with temples
Arashiyama: The lush home of Sagano Bamboo Grove
Shimogyo: Convenient area north of Kyoto Station, which also includes Karasuma and Kawaramachi business districts
Nagakyo: Authentic, largely local neighborhood
Fushimi: Southern district filled with sake breweries
Want more insight about this topic? Check out my detailed guide to the
best area to stay in Kyoto
, which also includes some additional Kyoto hotel recommendations.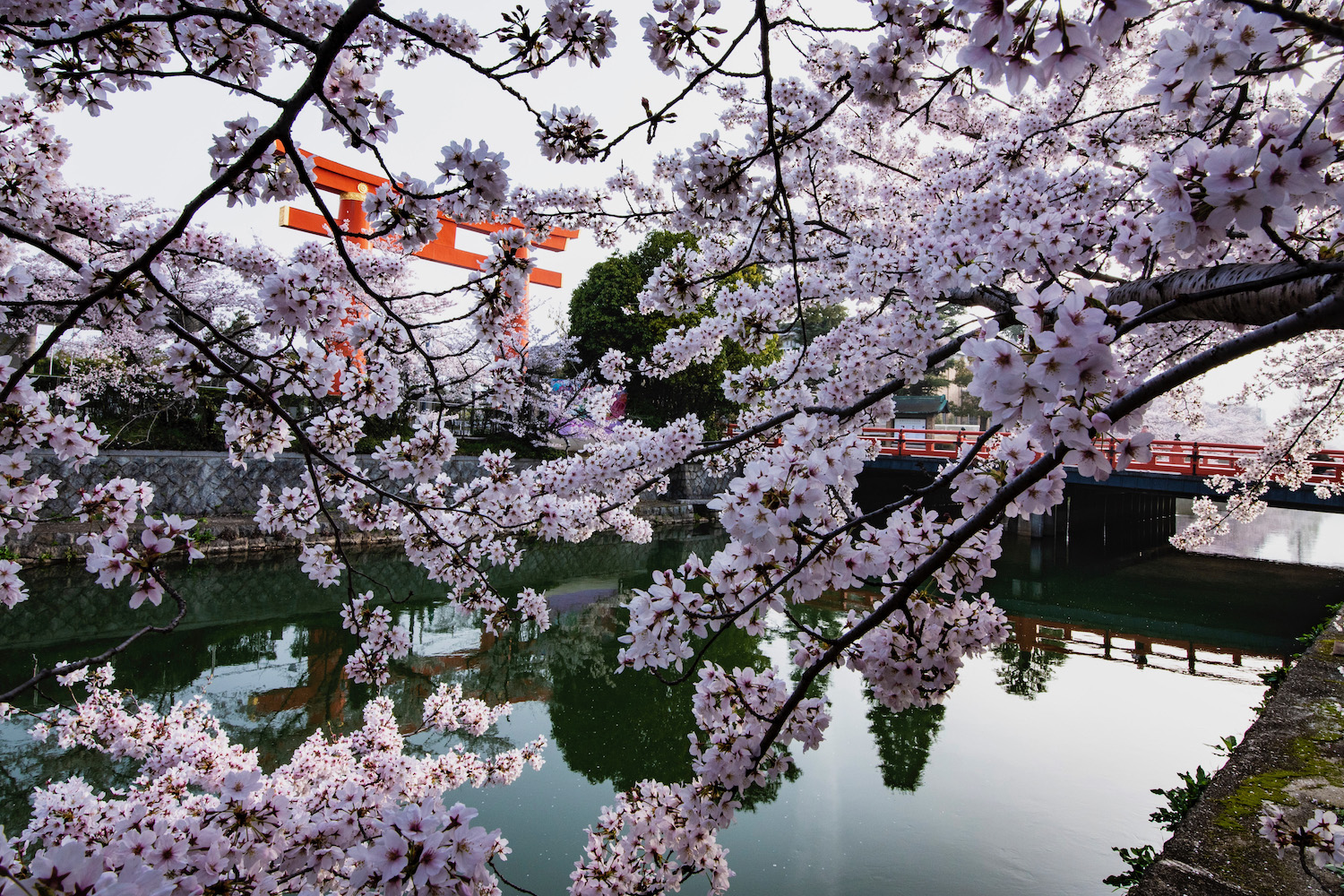 Kyoto's Best Cheap Hotels
Ryokan Uemura
My stay at Ryokan Uemura during the spring of 2019 remains one of my most special accommodation experiences in Japan, ever. Run by an old woman whose husband's family has lived in the home for centuries (literally), Ryokan Uemura is not only authentic, but has an unbeatable location just steps from Maruyama Park. Even better? It's easy to find dates during the year when staying here costs around 100 USD per person, per night.
Terrace Kiyomizu
As you'll see if you continue reading, many cheap hotels in Kyoto also happen to be chic, comfortable and centrally located. Terrace Kiyomizu, for instance, is literally down the hill from Kiyomizu-dera temple; another fact to which its moniker gives a clue is the balcony many of its rooms feature. This is an excellent spot to stay in Kyoto without going broke, particularly if you love sightseeing on foot.
Ryokan Kyoraku
If you want to sleep in a typical Japanese inn but aren't set on being in Higashiyama, Ryokan Kyoraku is another place I personally love staying. Only a few minutes from Kyoto Station's northernmost exit, this ryokan sits on a quiet alley that is simultaneously close to all the action. It's a great location to catch your Shinkansen when you leave Kyoto, and is also close to attractions like Higashi Hongan-ji temple and Shosei-en garden.
Daiwa Royal Hotel Grande
Of course, not all cheap hotels in Kyoto require you to sleep on the floor. The Daiwa Royal Hotel Grande, for example, is a centrally-located Kyoto hotel that allows you to take in the ancient city without having to feel like you're living centuries ago. Among the features I love most about this new and stylish hotel is its great buffet breakfast, which allows you to load up before you head out exploring.
Mitsui Garden Hotel Kyoto Station
To be sure, not everyone who stays in Kyoto wants a traditional experience at all. The four-star, ultra-modern Mitsui Garden Hotel Kyoto Station doesn't have much that identifies it with the ancient part of Kyoto. However, its location just steps south of futuristic Kyoto Station (and not far from ancient To-ji temple) is predictive: This is one of the Kyoto hotels that most reflects the standard of contemporary Japanese hospitality in 2020—its affordable price point is but a benefit!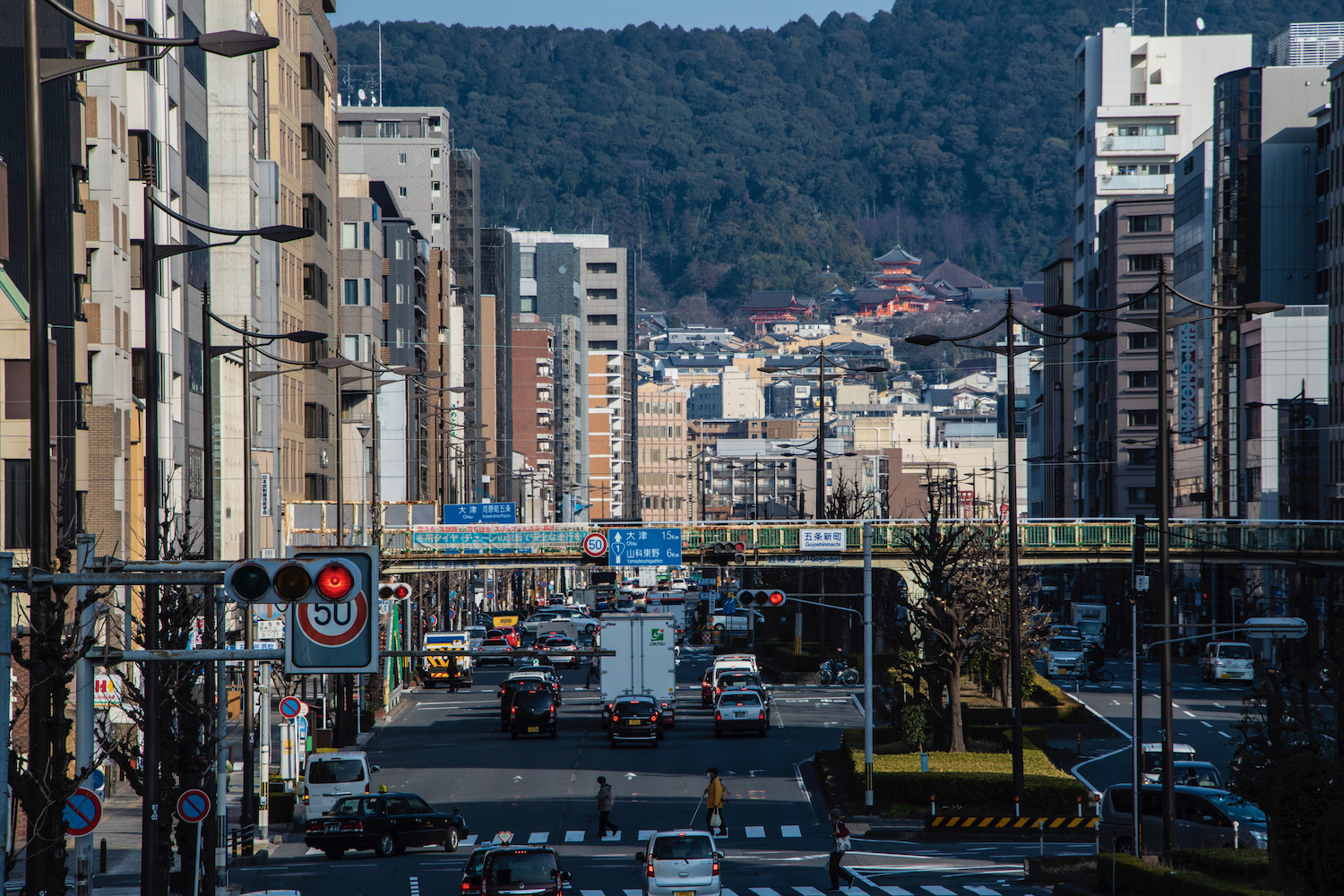 Places to Splurge in Kyoto
If money is no object and you want an amazing Kyoto ryokan experience, I highly recommend Tanoya in Higashiyama. With painstaking attention to design and service details, and offering delicious meals served kaiseki style (some of which are included in various accommodation plans), this might very well be the best place you stay in all of Japan, assuming you can make the stretch for a night or two.
What about if you want to transcend my list of cheap hotels in Kyoto, but don't want to sleep on a tatami mat? The luxurious Kyoto Granbell Hotel features various elements of traditional Japanese ryokan, but with rooms and other amenities that are more attuned to Western preferences. This is also a great choice if you have a more tangible reason for not wanting to stay in an inn, such as a bad back.
Plan Your Kyoto Trip Today
Finding a great place to stay in Kyoto is the foundation of an awesome trip, but it doesn't end there. Now, you need to sift through all the various things to do in Kyoto and begin deciding how to spend the time you aren't sleeping. This sounds daunting, but it isn't, given the amount I've written about the city. My Kyoto itinerary collections, which include popular one day in Kyoto and 2 days in Kyoto trips, are practically plug-and-play, in fact!
Of course, whether you come to see Kyoto's cherry blossoms in spring or in the colorful autumn, there's a chance you might not have the time to plan your own trip—why not leave it to someone else to sweat the details? If this sounds like you, I'd recommend you take a look at my custom Japan itinerary service. For a fee that works out to about the cost of one person's lunch or dinner, you'll receive a detailed PDF with personalized recommendations for accommodation, meals, activities, transportation and more!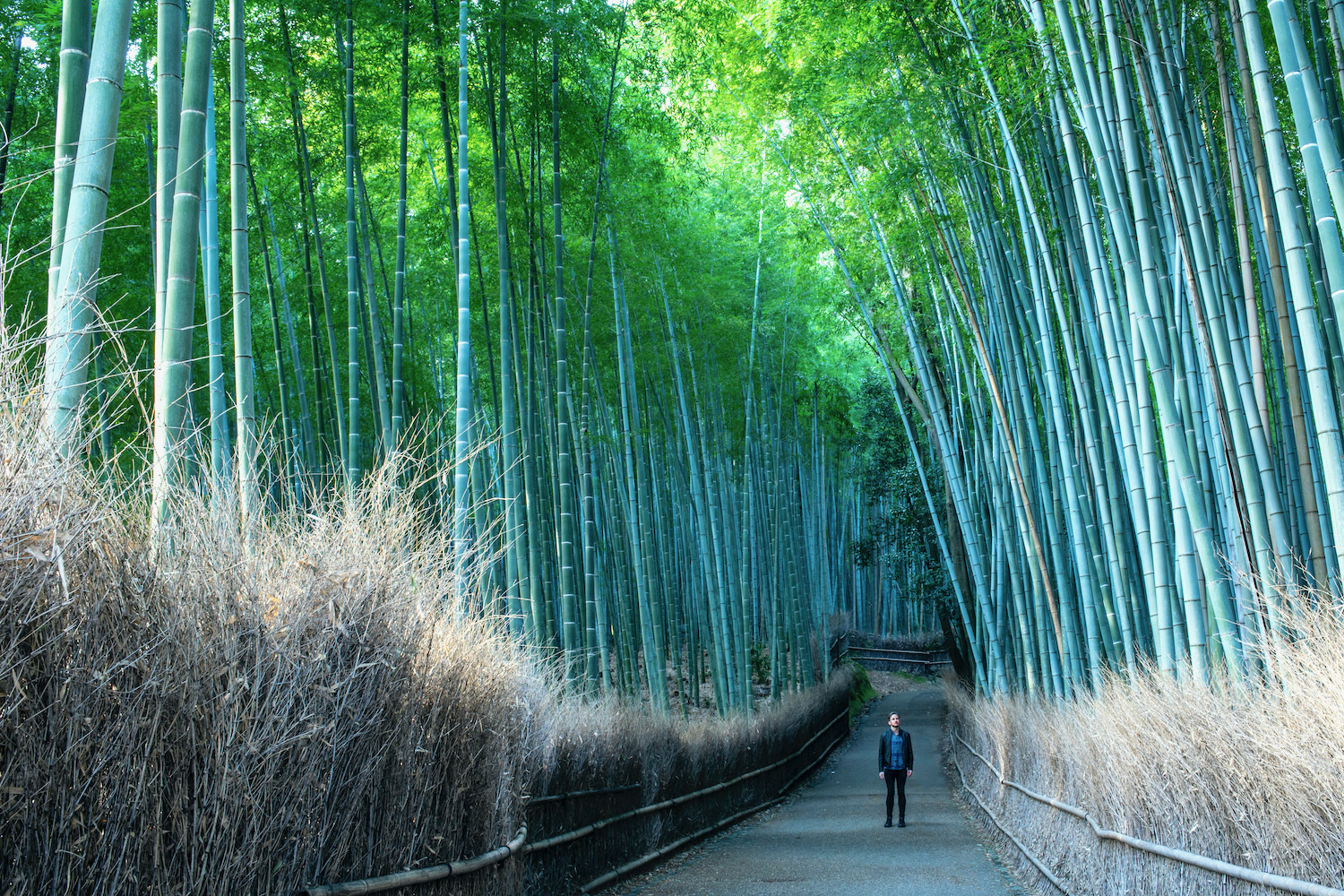 Other FAQ About Cheap Hotels in Kyoto
Is Kyoto cheaper than Tokyo?
Kyoto is less crowded and populous than Tokyo, but both cities are pretty expensive for travelers. If anything, you'll spend more (at least on the high end) for a luxurious Kyoto ryokan than you will for opulent city hotels in Tokyo. Kyoto offers a wholly different experience from Tokyo, but don't plan on paying much less.
Is Kyoto worth visiting?
Kyoto is absolutely worth visiting! Whether for the ancient temples of Higashiyama, the lush forests and peaceful river of Arashiyama or the treasures on offer in lesser-visited districts like Fushimi, Kyoto is Japan's eternal city—everywhere you look, its millennia of history exist in everything you see.
How much is a trip to Kyoto?
As a general rule, most travelers will spend somewhere between ¥10,000-20,000 per person, per day, when combining accommodation, transportation, meals and activities. While this figure can vary even more, especially on the more expensive end, you can expect to spend a minimum of ¥30,000 per person for a three-day trip to Kyoto, not including the price of getting to the city (or, if you're coming from abroad, the cost of getting to Japan).
The Bottom Line
I imagine I've shattered any illusion you had that it wasn't possible to find cheap hotels in Kyoto. Moreover, if you decided you wanted to spend a little more after, I think you'll feel satisfied with my recommendation. Ultimately, enjoying your trip to Kyoto is as much about your accommodation as it is about the part of the city you stay in—this is why adherence to the "three Cs" I mentioned earlier in this post is so important. I hope you enjoy your trip to what is, in my opinion, the most beautiful city in the world. Even if it's your first, I can guarantee it won't be your last!